Brand New Thunderbolt 3 External PCIe Expansion Box
The Sonnet external PCIe graphics card enclosure ( eGFX Breakaway) is not designed to operate as your primary machine for high end photo and video editing, but as a convenient, portable and powerful graphics enhancement for your equipment when you are offsite . With it's highly functional plug and play operation, it is the perfect accompaniment for those using much smaller portable devices in the field, but need ad-hoc access to a much more powerful GPU source! Highly valuable to colourists, DITs, editors, audio producers and digital creatives working with VR in the field too.

Sonnet is a brand that is far better known by Mac than Windows users. With a long history in Thunderbolt expansion devices that have been of tremendous advantage to Mac Pro owners who lack the functionality and access to a PCIe expansion slot that most desktop iMac and PC users take for granted. Providing and enabling the use of pro audio I/O and DSP cards, pro video capture, video transcoding cards, network and internet storage interface ports, and other more popular and industry recommended graphics cards for large performance booting PCIe cards like the popular RedRocket X series.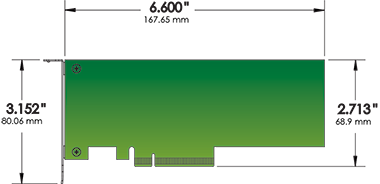 To add to this already growing demand for external GPU support, the Sonnet Breakaway eGFX PCIe box now arrives with Thunderbolt 3 to support the growing inclusion of Thunderbolt 3 on laptops and desktop PC systems, Sonnet is gaining wider appeal to both Windows and Mac users alike. Sonnet technologies recently updated its popular Echo Express, SF3 card readers and 10GbE range with the new Thunderbolt3 connector that uses the USB-C connector (featured on the Mac Book Pro for 2016 and soon to be released Mac mini we hope.
However these updates pale in comparison to the newly unveiled eGFX Breakaway Box. The real question is, will it be supported by Mac? Not just the MacBook Pro, but also all future Mac based Thunderbolt3 devices in iMac and Mac Mini.
Max PCIe bandwidth – 32Gbps

PSU location-type – Internal-SFX

PSU max power – 350W

Graphics max power – 300W

Charging power – 15W

Size – 34.0 x 20.2 x 18.5cm

Max GPU length – 32.5cm

Arrives with a power cable and a 0.5m Thunderbolt 3 cable

Rubberized Feet

Akasa SFX 350W PSU including 1x 24-pin main power, 1x 6-pin PCIe cable and 1x 6-pin + 2 PCIe cable

Mac Compatibility is still awaiting confirmation, though many examples of it's use in Sierra MacOS are online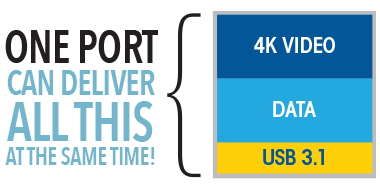 We are pleased to confirm that the Sonnet eGFX Breakaway external expansion supports any Thunderbolt 3-to-PCIe expansion solution designed Card inside (regardless of height, length and width) and is targeted at for bandwidth-intensive graphical applications. Alongside this news from Sonnet, the Sonnet Breakaway is their first ever device that officially supports GPU cards, (something that was implied in other units but never confirmed as there were always teething troubles with kernels in Mac) adding that monstrous 40Gbps available to Thunderbolt 3, will open up upto 2750MB/s of PCI Express bandwidth – something that you 4K and even 5K video editors will certainly wish to take advantage of when recording at shoots in the middle of nowhere, yet speed of distribution costs real money with every hour lost.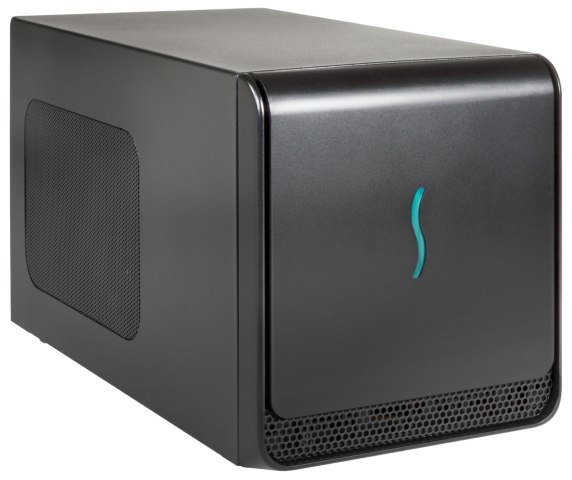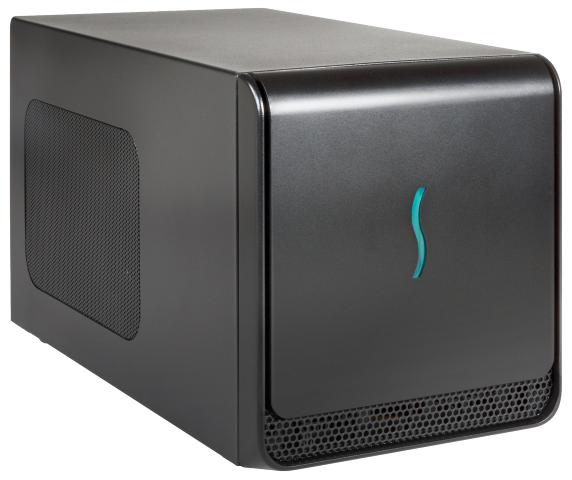 eGFX Breakaway Box supports popular GPU chipsets (AMD Radeon R and RX and NVIDIA GeForce GTX). More info and a list of supported eGFX-enabled computers and GPU cards will be available soon on the Sonnet Technologies site. In the meantime, you can visit  Amazon  now to register your interest and be one of the first Worldwide to get your hands on the Sonnet eGFX Breakaway external PCIe expansion box.
Sonnet Thunderbolt 3 eGFX Breakaway Box 500 GPU-500W-TB3Z
Sonnet Thunderbolt 3 eGFX Breakaway Box 350 GPU-350W-TB3Z