Choosing the best IP Camera for a QNAP NAS
Network attached storage is not a new thing. Over recent years many big brands have made NAS Server devices for both home and business and as the technology has become more and more reliable, so has the software become more and more easy to use. With the innovations in NAS Server devices, people have started using small and large NAS servers for everything from Plex Media servers and VMs, all the way to backing up who computer networks and mobile devices inside and outside the home. Surveillance and CCTV over IP Cameras is fast approaching the latest popular use of NAS and one of the biggest Surveillance NAS vendors is QNAP NAS.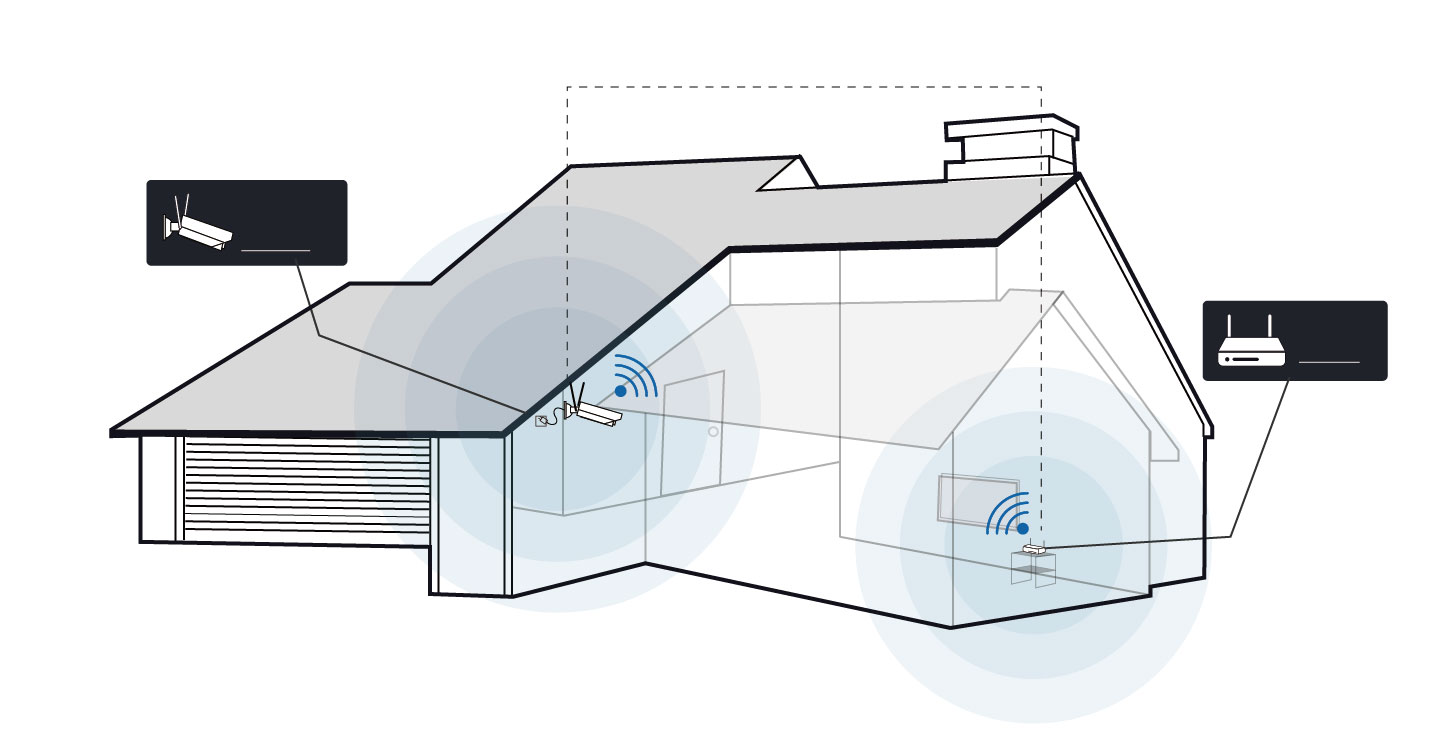 That have one of the biggest and most extensive range of NAS Server devices for Surveillance and network CCTV security worldwide. However once you have purchased you QNAP NAS server device and set it up, what are the best cameras for your network and internet surveillance needs? Which IP Camera brands should you choose and how can you decide the best IP Camera and POE IP Camera for your QNAP NAS?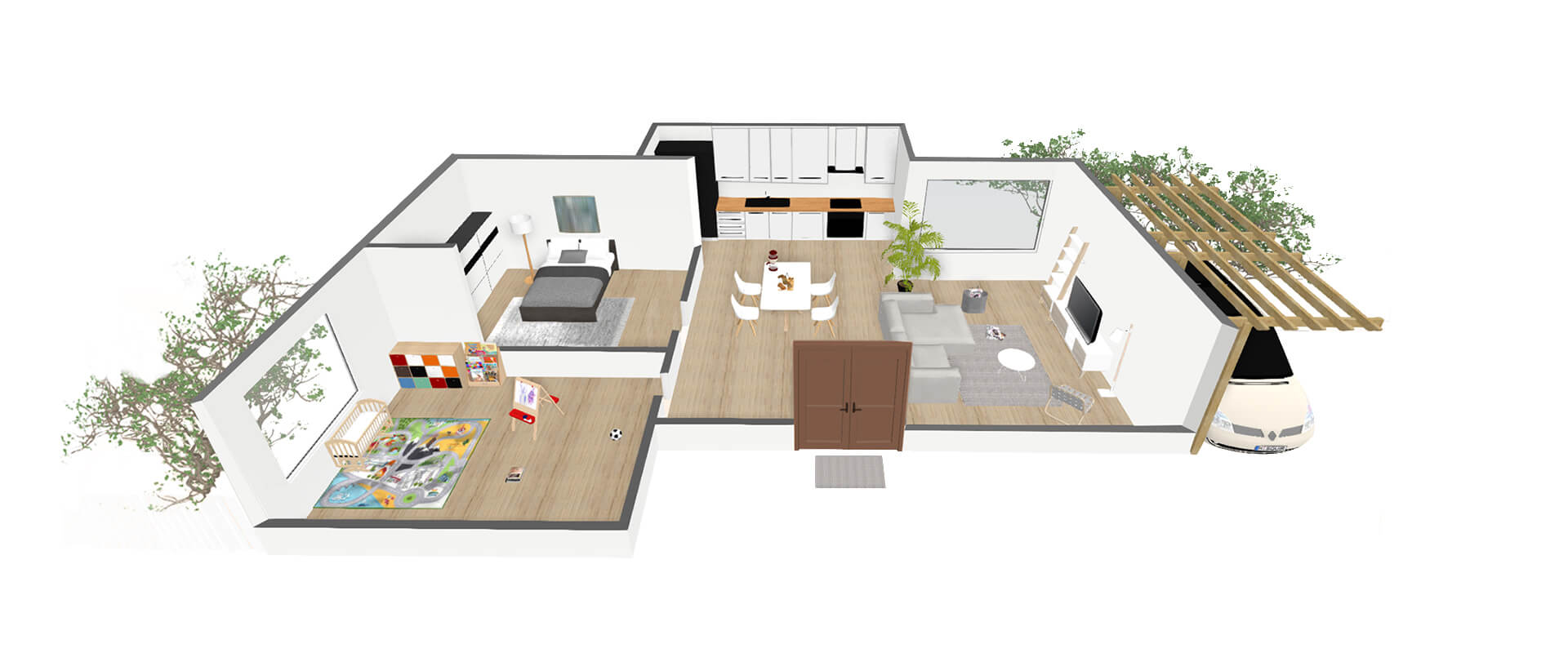 Which IP Cameras work with my QNAP NAS?
Currently one of the best providers of NAS enabled IP Camera and POE based IP Camera needs is Reolink. Originally established in 2009 as a provider of security solutions for both home and business users, they now provide a large range of IP Cameras for QNAP NAS devices to suit all needs. From basic low resolution, low price and low functionality cameras. All the way upto much larger scale, enterprise, High definition 1080p 60FPS recording devices in both POE (power over ethernet) and mains powered IP Camera forms. Most of their range is compatible with QNAP NAS devices and can be used with QNAP's popular Surveillance Station software (as well as the likes of Milestone, SecuritySpy and Blue Iris) and provide features and functionality such as:
Live View whilst still recording

Motion Sensor and Detection

Audio Recording

Zoom in and Zoom out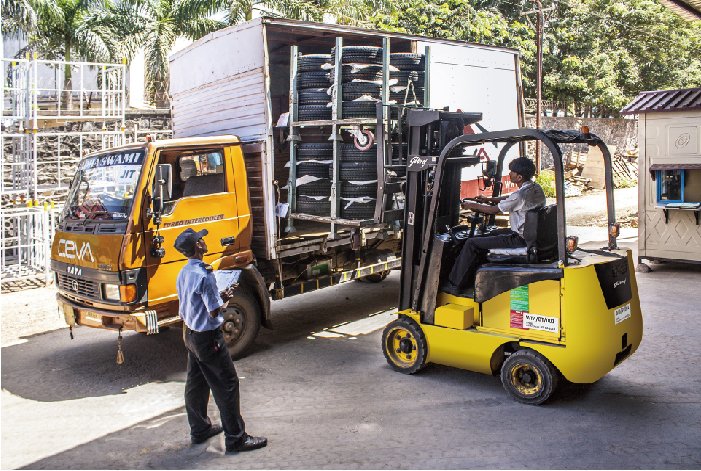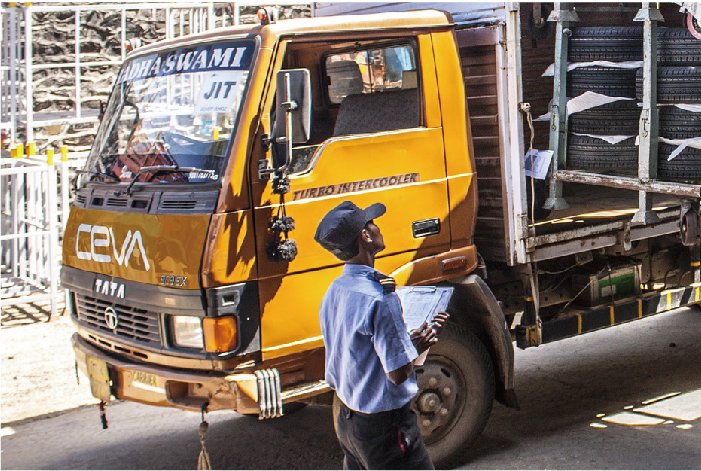 Auto Focus

Pan and Tilt Controls

Integrations with the QNAP Surveillance Station Alert System

NightVision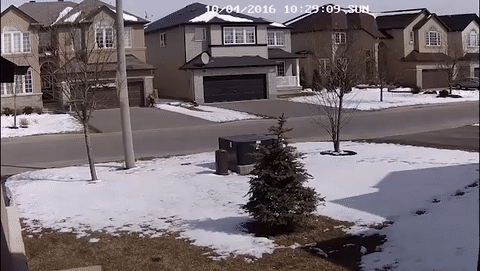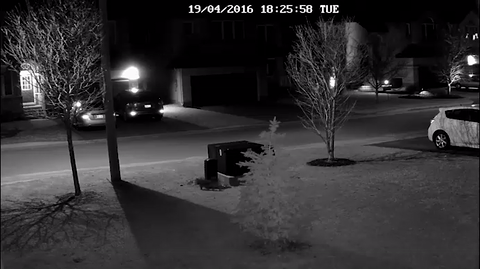 WiFi network Connectivity

Power Over Ethernet

POE Injector support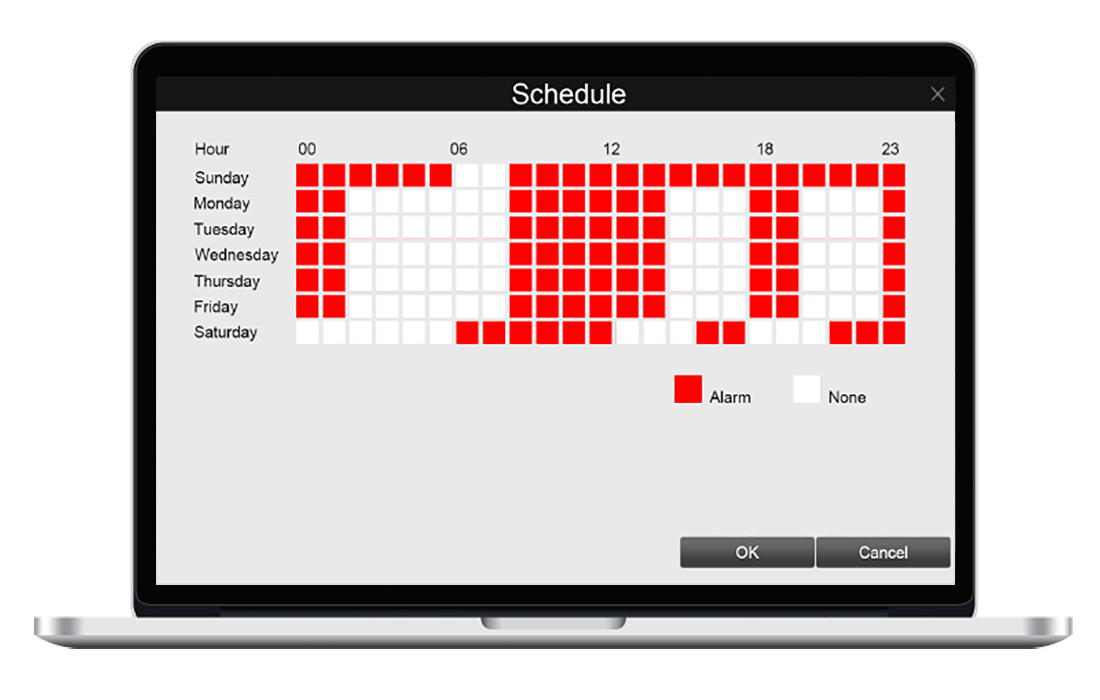 24×7 Operation

360 degree coverage

SMS and Email notifications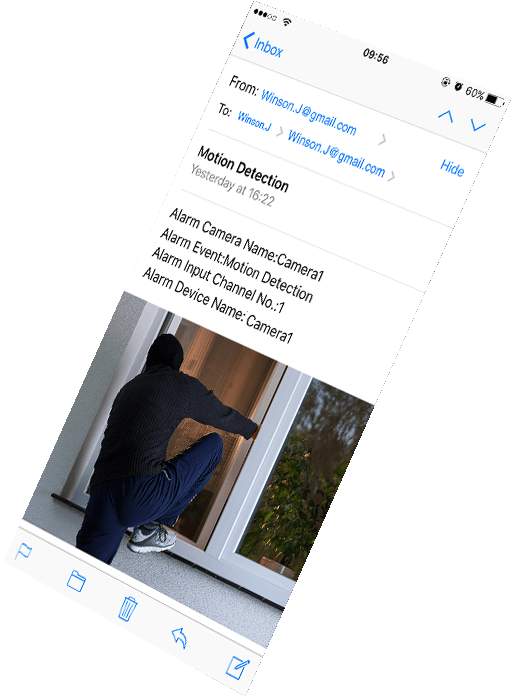 How do I choose the right Reolink IP Camera for my QNAP NAS?
Although there are hundreds and thousands of different IP Cameras available in the market for your NAS Server these days. Most cameras can be narrowed down to a few areas. They are as follows:
Do you need the IP Camera for indoors or outdoors?

Do you need it for Home or Business?

Do you need a WiFi IP Camera or with you use ethernet cables?

Will the IP Camera need mains power or have Power over ethernet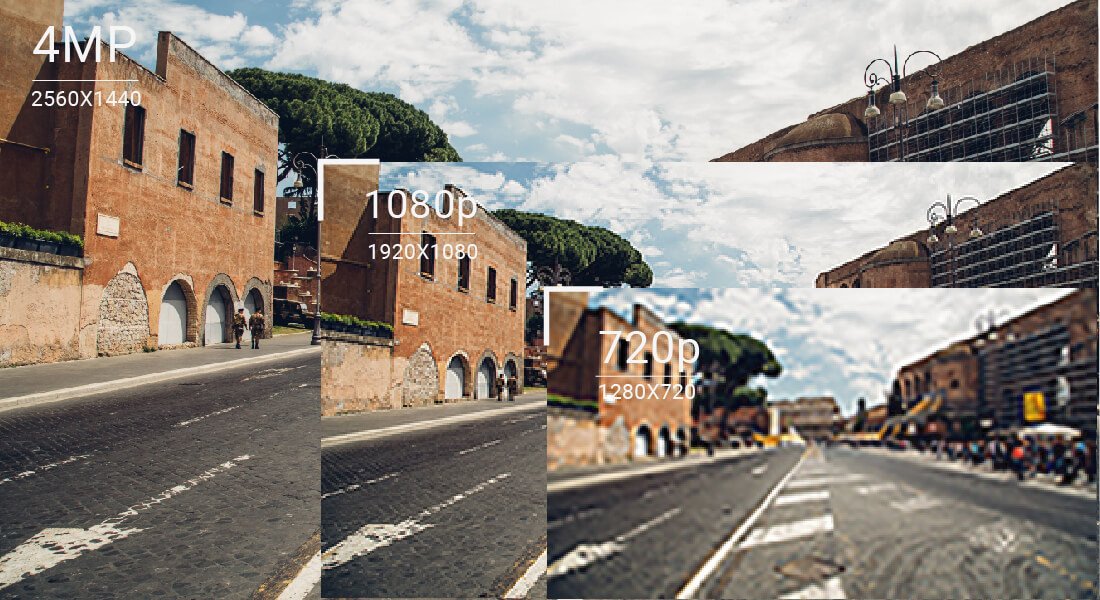 Below are the recommendations for the best IP Camera for your QNAP NAS from Reolink for all of the above situations. Also included is the means to buy the camera from a Reolink store and that includes the cables you need, as well as all the warranty and support included! Don't forget to check out NC to buy your QNAP NAS, as not only can they provide the best price available but with competitive worldwide shipping, their free build and test service (HDD checks, firmware install, RAID build and more) and pre and post sales support is truly unique worldwide!
What is the Best Budget IP Camera for my QNAP NAS for indoor use?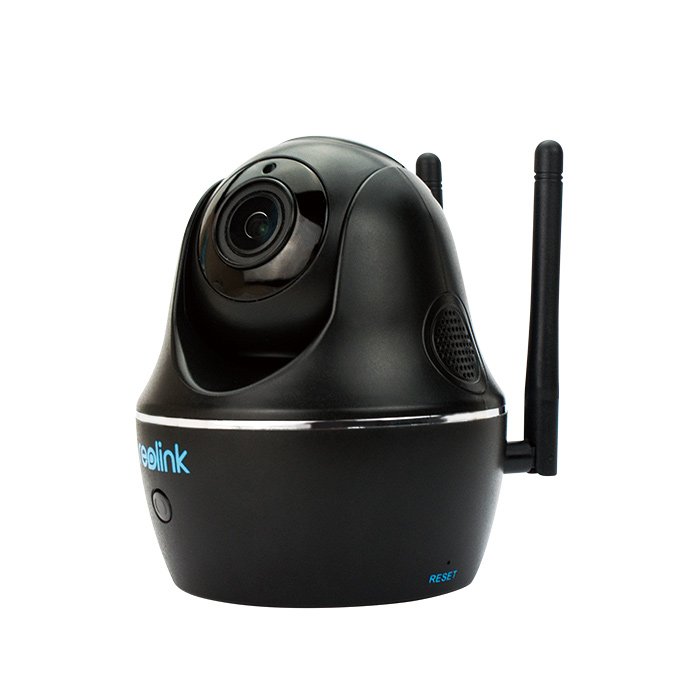 £60 The Reolink C1 – The Reolink C1 is a wifi enabled IP Camera for your QNAP NAS. It is possibly the lowest priced camera of all the cameras mentioned today and provides upto 1080p full HD recording, as well as pan and tilt control, dual band frequency and 2 wifi antennas for MIMO (multi input multi output) and improved access and coverage.
If you need IP Cameras for your NAS on a budget for indoors surveillance and security, I would recommend the Reolink C1 as a nice entry level IP Camera. It may not be exactly breath-taking but it features all of the popular features and functionality you are going to take advantage of in QNAP Surveillance Station.
Buy in your Region Below:
What is the best IP Camera for my Home QNAP NAS setup?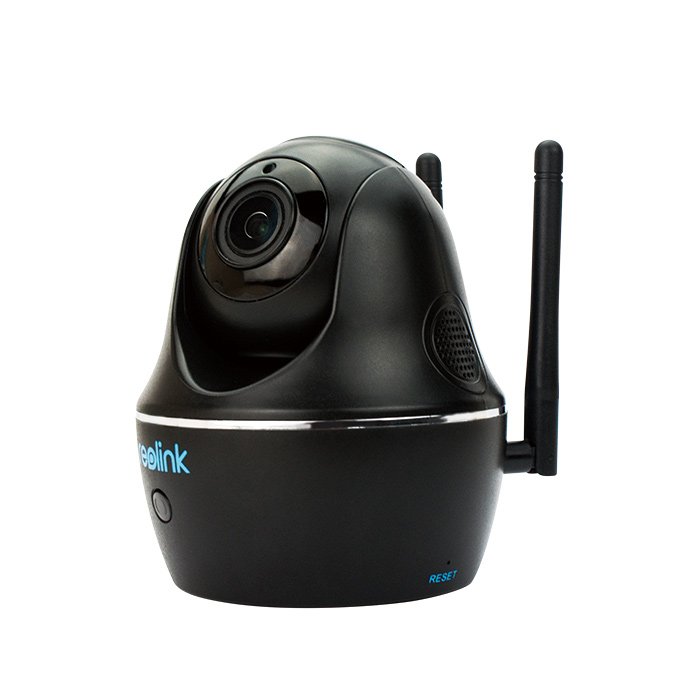 £79 The Reolink C2 – AS mentioned in the best IP Camera for indoors, the Reolink C2 is a rather more feature ready alternative to the Reolink C1.
Using the same external design, the C2 also includes added features like an optical zoom (upto 3x), improved Super HD (so 1440p resolution) recording, audio both ways (so a little like the Argus in that respect) and improved pan and tilt control providing 355 degrees coverage on pan and upto 105 on tilt.
It may cost a little more than the C1 but the price increase is minimal and the features included in this revised version more than make up for you. If you IP camera budget is a little stretched, why not have a mixture of Reolink C1 camera(s) in less priority areas, but a Reolink C2 in one or two areas that matter the most (front door, patio door, roof, etc).
Buy in your Region Below:
What is the best IP Camera for my Business based QNAP NAS?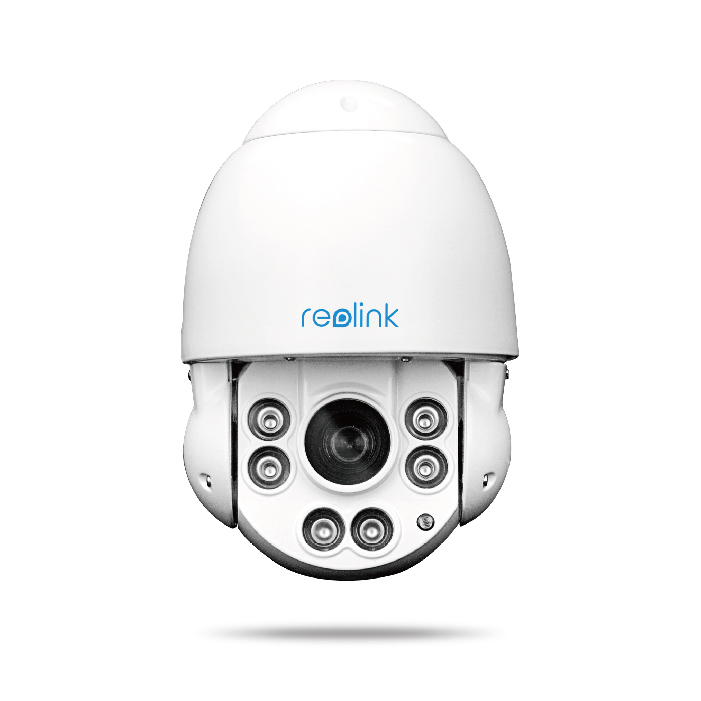 £199 The Reolink RLC-423 – And now we enter the more enterprise IP Camera arena! This is most likely the most expensive IP Camera featured in our QNAP compatibile IP Cameras today and DEFINITELY aimed at those of an enterprise Surveillance Station solution frame of mind. Take it as read that it includes ALL the features of the other cameras, but improves on every one (with the exception of wifi), as well as being floating eye IP camera styled – rather intimidating to say the least! The night vision covers an astounding 190 feet! The 2560 x 1440 Resolution of 4 Megapixels, which can be scaled up and down as needed) records ridiculously clear and is truly unparalleled. Additionally if you QNAP NAS includes a good enough CPU for transcoding, you will have insanely sharp images sent to your iPhone or Android phone from Surveillance Station (free). The 4x Optical zoom means you can focus on the important facts like faces and car registrations both Live whilst recording or set up automatically with the software. Lastly, if it wasn't enough, it is both weather resistant and covers EVERY angle – true 360 degree coverage (an IP 66 waterproof coverage rating – which is remarkably impressive indeed). It may cost almost 3x as much as the lowest price camera on this list, but if you need a BUSINESS class IP Camera for both mains powered or POE surveillance recording onto your QNAP NAS, this is the baby for you!
Buy in your Region Below:
What  is the best Wifi IP Camera for my QNAP?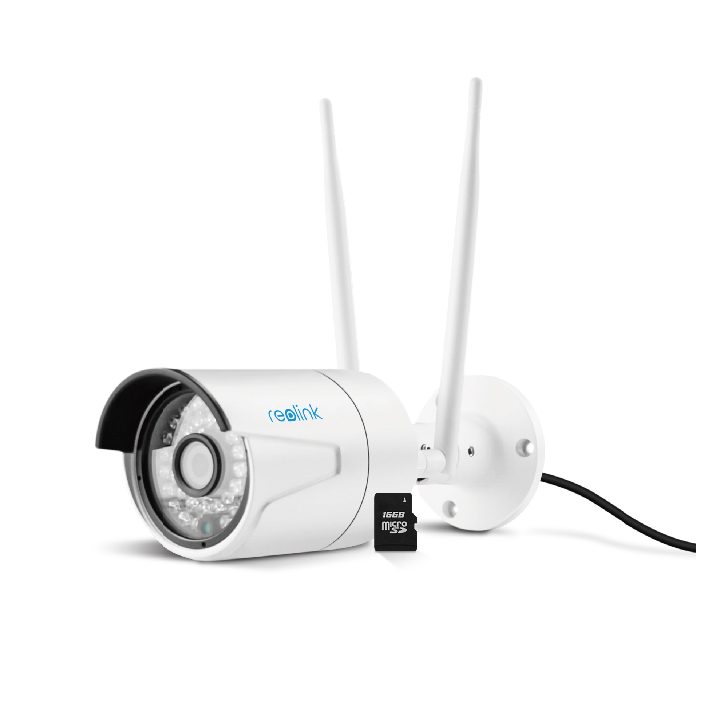 £79 The Reolink RLC-410WS – As you may have gathered by now, Reolink have quite a few WiFi enabled IP Cameras for QNAP NAS and surveillance station. It is no surprise given that most people do not want ethernet cables all over the place. But which WiFi IP Camera is the best? Not just in features but in price and value.
That award goes to the Reolink RLC-410WS. Not only because it features all the functionality of most of it's brother and sister IP Cameras (4 Mega Pixel Camera, Super HD 1440p, dual band WiFi, but also because it arrives with an SD Card slot for local recording (which can be enabled manually or automatically in the event of network failure) and includes a 16GB SD Card for free. As well as this it also includes high end night vision with the help of infrared LEDs mounted on the front and is weather proof too. But many of these features are available on the other cameras (with the exception of the local SD Card storage) – why is the Reolink RLC-410W the best WiFi IP Camera? Because it manages to have all of those features and still be under £99 including VAT – making the 3rd cheapest camera on this list!
Buy in your Region Below:
 

What is the best Ethernet/LAN based IP Camera for my QNAP?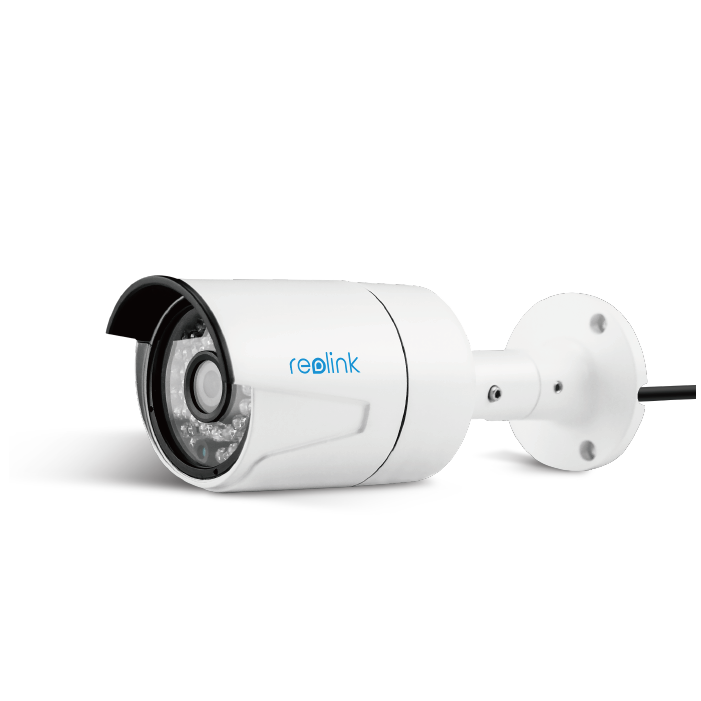 £59 The Reolink RLC-410 – It Probably doesn't come as a huge surprise that the very best Ethernet enabled IP Camera for QNAP NAS and Surveillance station is the non-wifi enabled version of the Reolink RLC-410WS, otherwise known as just the plain old RLC-410. It features everything that the WS version has, but it is designed to be used in an environment with ethernet cables (RJ45) in place. Alongside this it is POE powered, nightvision covering an impressive 100 feet, 4MP with motion detection enabled and is ready to go immediately. Also it is around £25 less than the WiFi model which once you start installing multiple cameras can really prove attractive.
Just a quick word of note though, if you do intend to install multiple IP cameras in your home or office, ensure your bandwidth is not completely consumed by large scale recording. Either get a smart router or switch and change the limits of the cameras recording consumption, or lower the recording quality of your output.
Buy in your Region Below:
What is the best POE IP Camera for my QNAP NAS Surveillance?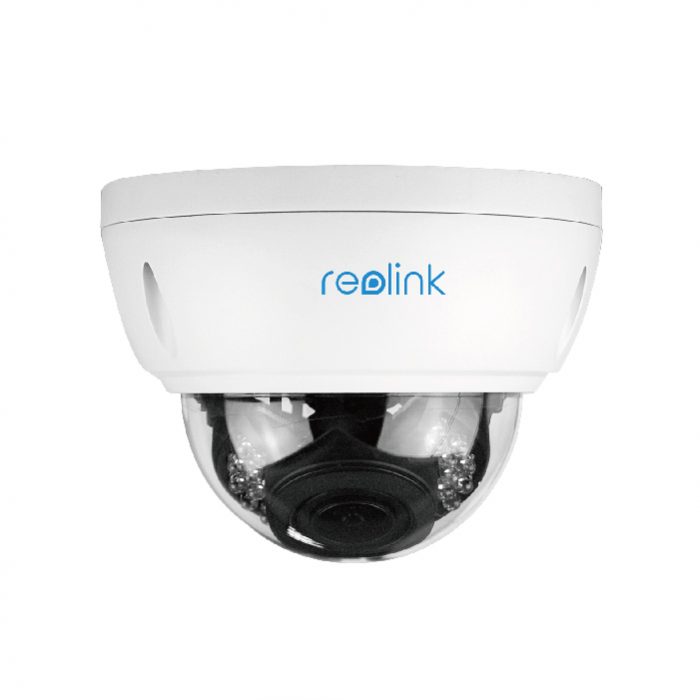 £80 The Reolink RLC-422 – This Dome designed camera is probably my favourite Power over Ethernet camera (POE) camera available. For those that do not know, Power over Ethernet means that the IP Camera is powered by the RJ45/Ethernet/LAN cable that connects it to the network/router/switch. No need for mains power from a wall plug socket. There are of course advantages such as lessened power consumption and less clutter, but some camera still need more power and in that case we recommend a POE injector to provide a much needed boost or to convert not POE cameras where possible.
I am pleased to say that this camera does not need that though. The Reolink RLC-422 IP Camera is by far the best power over ethernet IP camera for your QNAP NAS. It has al those features you need (4MP Camera, motion sensor, night vision recording, Surveillance Station compatibility and more) but also happens to have POE. SO you can set it up in a few mins and instantly forget it! Plus, at just over £80, it is a pretty affordable IP Camera too!
Buy in your Region Below:
What is the best mains powered IP Camera for QNAP Surveillance Station?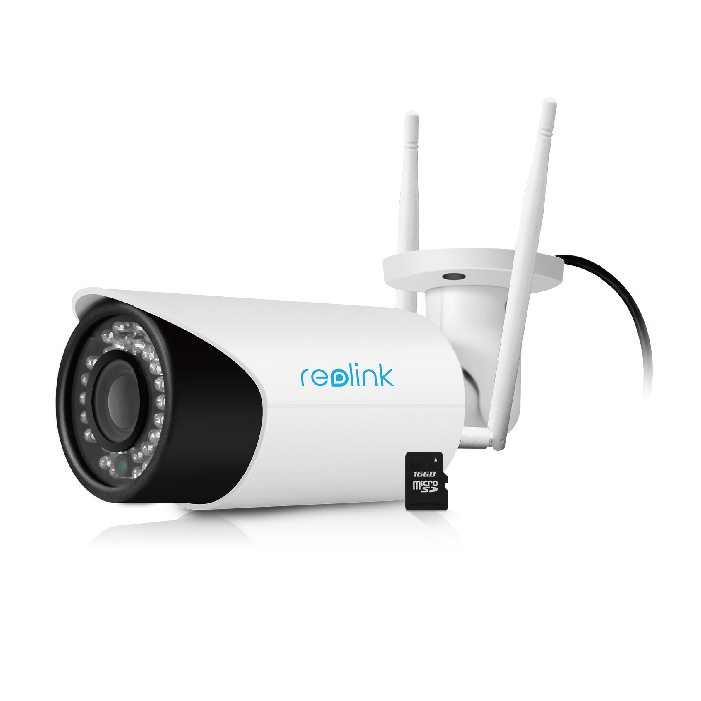 £100 The Reolink RLC-411WS – Which brings us to the last best IP Camera for QNAP NAS on our list. The RLC-411WS is kinda the flagship Reolink camera features EVERYTHING but Power over ethernet. All the features above are includes – the free 16GB SD Card, 4MP Recording in Super HD, WiFI, dual band signal, motion capture, optical zoom and more.
But what makes it the best mains powered IP Camera for QNAP Surveillance station and NAS, is the price – Just over £120 and somehow manages to provide all features and functionality of the £249 model! If you can give up features like night vision and POE, then this is the ultimate IP Camera for your needs!
Buy in your Region Below:
📧 LET ME KNOW ABOUT NEW POSTS 🔔
Join 1,570 other subscribers
Get an alert every time something gets added to this specific article!
This description contains links to Amazon. These links will take you to some of the products mentioned in today's content. As an Amazon Associate, I earn from qualifying purchases. Visit the NASCompares Deal Finder to find the best place to buy this device in your region, based on Service, Support and Reputation - Just Search for your NAS Drive in the Box Below
Need Advice on Data Storage from an Expert?
We want to keep the free advice on NASCompares FREE for as long as we can. Since this service started back in Jan '18, We have helped hundreds of users every month solve their storage woes, but we can only continue to do this with your support. So please do choose to buy at Amazon US and Amazon UK on the articles when buying to provide advert revenue support or to donate/support the site below.

Finally, for free advice about your setup, j
ust leave a message in the comments below here at NASCompares.com and we will get back to you.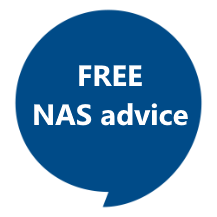 Need Help?
Where possible (and where appropriate) please provide as much information about your requirements, as then I can arrange the best answer and solution to your needs. Do not worry about your e-mail address being required, it will NOT be used in a mailing list and will NOT be used in any way other than to respond to your enquiry.
Support What We Do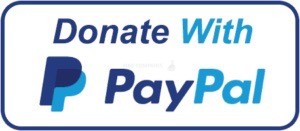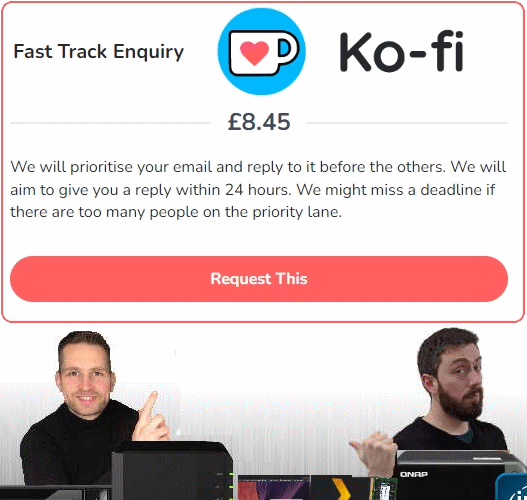 Terms and Conditions
Alternatively, why not ask me on the
ASK NASCompares forum
, by clicking the button below. This is a community hub that serves as a place that I can answer your question, chew the fat, share new release information and even get corrections posted. I will always get around to answering ALL queries, but as a one-man operation, I cannot promise speed! So by sharing your query in the
ASK NASCompares
section below, you can get a better range of solutions and suggestions, alongside my own.