Should you buy the 2-Bay DS718+ or the 4-Bay DS918+?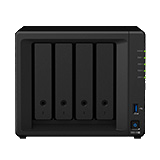 Synology have really been dominating the NAS market these last couple of months with the release of almost their entire New Diskstation range of devices ranging from plucky like 2-Bay devices all the way through to some hugely powerful 30-Bay expandable NAS servers. Of course as happy as they (and many of you) are about being so popular at the moment, it has of course led to a lot of confusion and indecision. Should you buy the Play or the PLUS series? Should you buy a J or a Standard version? or, and this is the one that seems to be causing the most confusion, Should you buy the 2-Bay Flagship DS718+ two Bay NAS, or should you buy the £100 more expensive Synology DS918+ 4-Bay NAS?
Both devices are the fully feature 2017/18 NAS series from Synology and both have received excellent reviews. On the face of it, the only difference is that one of them holds two Hard Drives and the other four. But in reality, the difference is far, far more! So, today we want to take a closer look at both of these devices and work out which one deserves your data
What can I expect from a Synology DS918+ or DS718+ NAS?
As mentioned, these two NAS server devices are the top of the line Diskstation NAS devices from Synology. They are able to perform and be used in the most current and popular network attached storage needs. Everything from Media to office files, from home to business and from home to abroad, both the DS718+ and the DS918+ can do almost any NAS task you demand of them. So whichever device you choose, rest assured that you will have a NAS that can do any and all of the following:
Arrive with the latest DSM Synology Software, accessible from mobile and desktop devices

Both units feature the Intel Celeron J3455 Quad Core CPU and DDR3L memory – so most NAS tasks can be performed with ease

BTRFS and EXT 4 File systems

Support for RAID 0, RAID 1, RAID 5, RAID 6, RAID 10 and the always popular and adaptable SHR (Synology Hybrid RAID).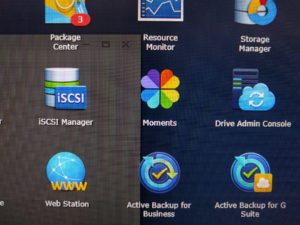 Host a virtualization Platform – setup and run multiple VMs, supporting multiple Operating systems and enhanced by the Docker app, Container Station and the Synology Virtual Machine Manager

Personal and business software applications included free like Synology Office (docs, spreadsheets, pdfs, etc), Synology LiveChat, Synology Mail, Photo Station, Video Station, Music Station, Download Station and more

New Applications like Synology Moments, Synology Drive and more releasing soon

Both units cab be used as a 1080p Plex Media Server

Both can transcode and play 4K Media to your TV, PC, Mobile and more

Serve as a cross-platform service – bridging connections and transfers of files between Mac and Windows systems over the network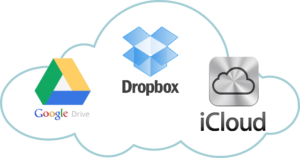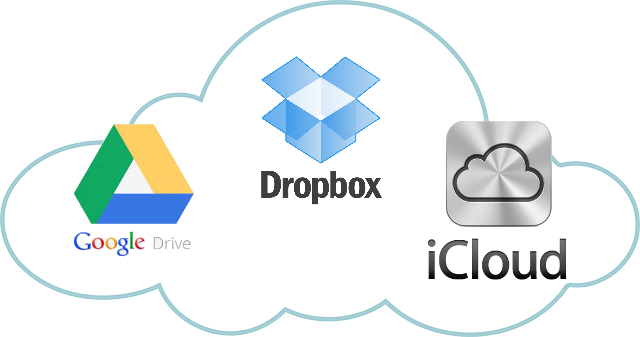 Heavily support backups, archiving, remote replication and comprehensive snapshot technology meaning you will have an equal amount of backup options whichever you go for. As well as migration, connection and interaction with existing cloud services like dropbox, Google Drive, ElephantDrive and Synology C2

Create a comprehensive Surveillance solutions, supporting multiple IP cameras and even arriving with some licences included

Both units feature 2x LAN ports so you can double up your upload and download speeds in the device if you have a LAG (Link Aggregation) or Port Trunking supported Switch or Router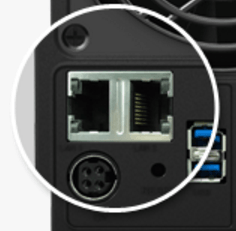 Both feature SSD Caching with the installing of an SSD Drive, though only the DS918+ will let you use an NVMe superfast m.2 SSD

Both can be expanded by an additional 5 Hard Drives with the DX517 5-Bay expansion device

With a price difference of only around £100, they are very similar in price

Both units arrive with 3 Years manufacturers warranty

Both units are compatible with the very latest 12TB NAS Ironwolf Hard Drives and those of the WD Red NAS Drive range
As you can see, whether you buy the Synology DS918+ or DS718+ NAS, you are still going to have a high spec and powerful NAS server.
What is the Synology DS918+ Diskstation NAS and Why should you buy it?
Released in mid September 2017, the Synology DS918+ NAS is widely regarded as one of the most game-changing devices synology has released yet. Featuring pretty impressive hardare specs inside: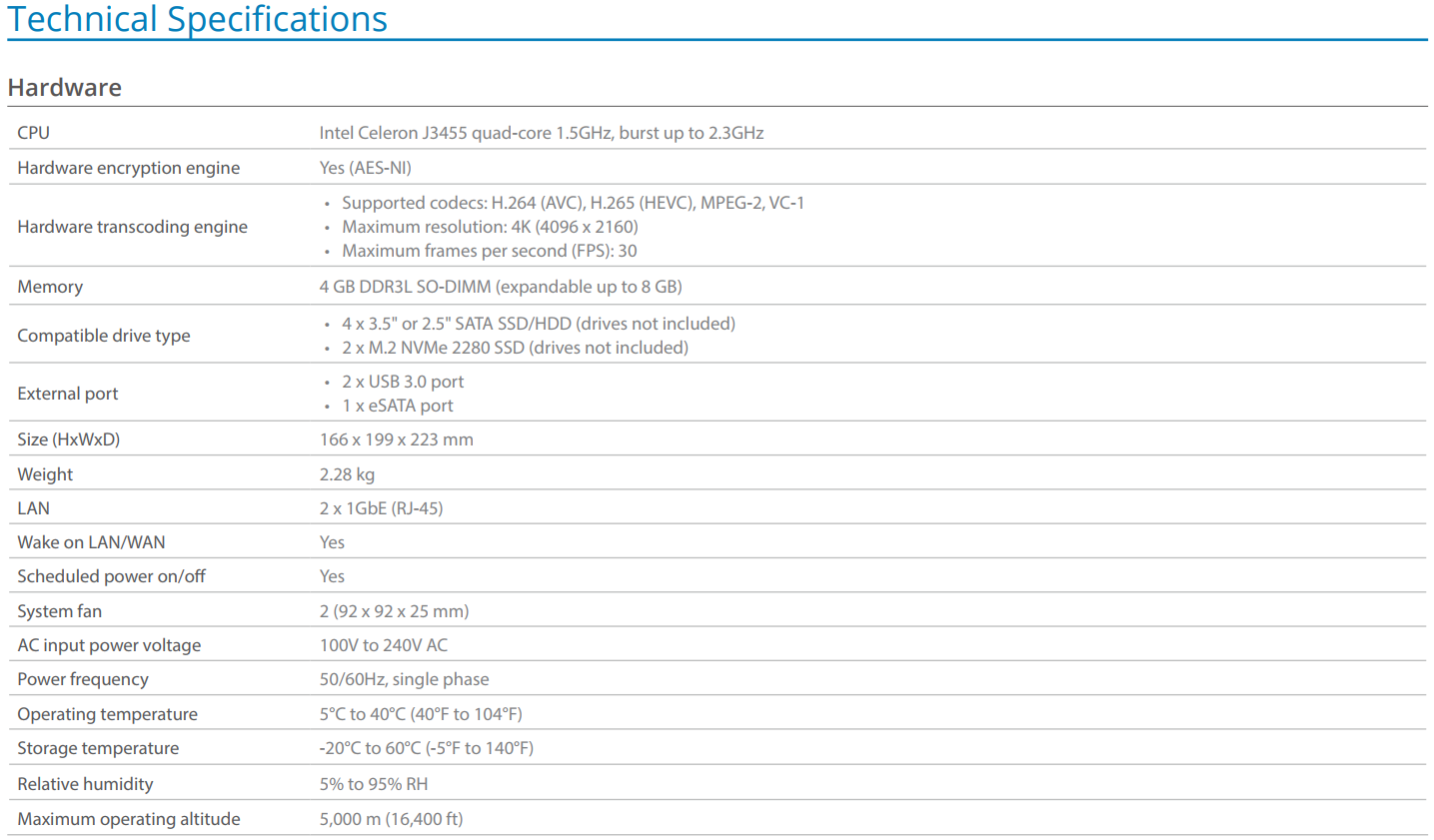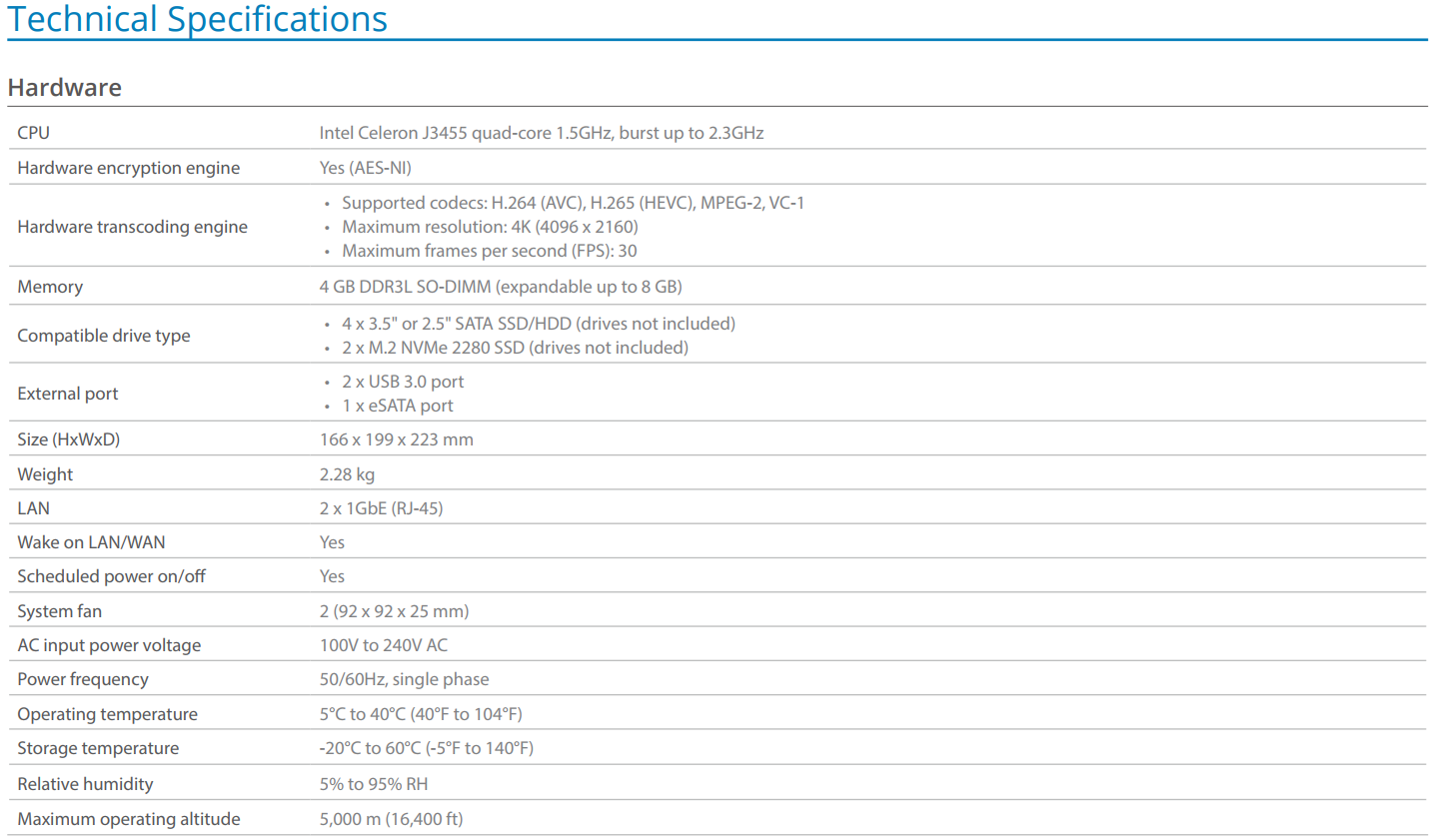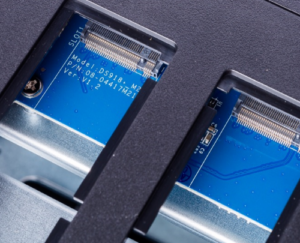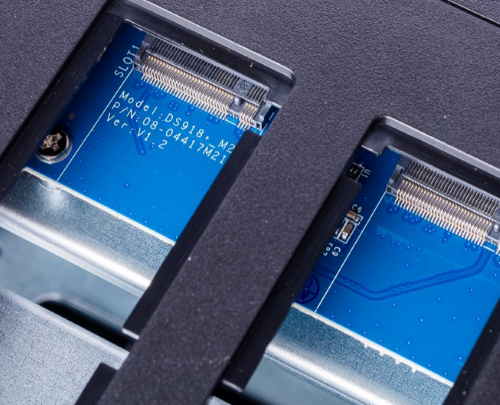 However the really game changing part of the DS918+ is that newly included NVMe SSD Cache port. This is a completely new idea in desktop NAS and although it has been included as an optional PCIe card by other vendors, Synology are the first to include in as a default part of the hardware. By installing 1 or 2 M2 SSDs in the blots at the base of the unit, you can VASTLY improve your read write speeds and internal operations that are resource hungry or require much higher iOPs. Things like mass thumbnail generation, Virtual machines, mass backups and pretty much anything that taxes the CPU on a given day.
This feature alone almost completely justifies the extra £100 spend. However given the 4GB of DDR3L over the 2GB that the DS718+ arrives with, as well as the 2 extra Hard Drive bays (which you do not need to fully populate from day one – either of these devices can run on a single HDD if needed), for me going for the DS918+ is a no brainer and wins.
What are the PROs and CONs of the DS918+?
So, what are the advantages and disadvantages of the DS918+: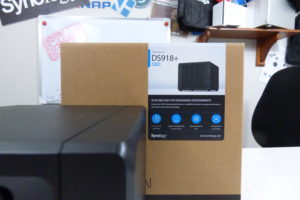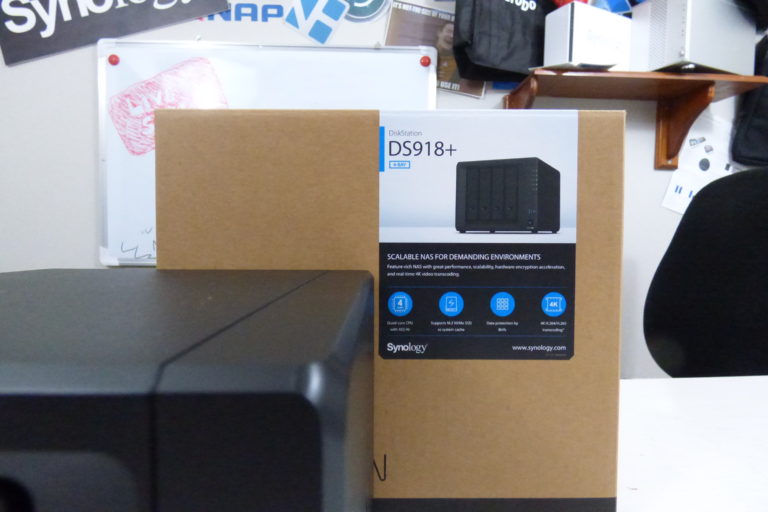 DESIGN – With a newly created chassis released with improved ventilation, but still managing to keep compact (even introducing new hardware inside) this is by FAR the best Synology design yet. A welcome improvement to the old DS916+ chassis. 
FEATURES – The Synology DS918+ NAS will do it all. If you need a NAS to watch and transcode 4K, Run several VMs, Apple time machine backups, host a plex media server, run an itunes server, run a business from, run surveillance cameras over the network, provide a CRM and CMS system, as well as host several websites – The DS918+ is the NAS server for you 
PERFORMANCE – Easily one of the best performing Synology NAS devices available for home and small business users. Also if the default hardware isn't enough, this is the easiest to upgrade, featuring RAM upgrades and NVMe slots 
VALUE – This could possible be the best NAS of the year. We still have a couple of months before we can truly decide, but for this price and the HUGE amount of software and hardware option in the price threshold make it irresistible.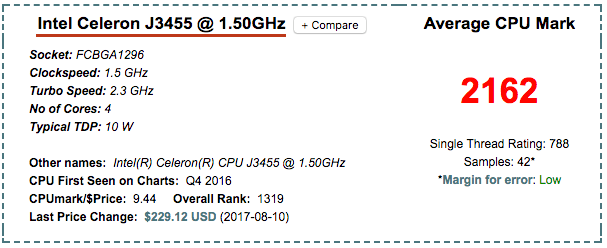 DESIGN – The two rear fans, though fully controllable, cannot be completely switched off and this may annoy some people. However any noise they make on their lowest setting is still lower than the HDD you have installed. 
FEATURES – Although it can do many of these tasks at once, if you need to do ALL of them at once, you will need a solid Intel Xeon at the least. 
PERFORMANCE – Only fault I can find is that there is no 8GB Default version available to buy, as you found with the DS918+ (8GB). 
VALUE – It is a shame that there is no 8-Bay option with this hardware – as the DS1817+ is rather disappointing by Comparison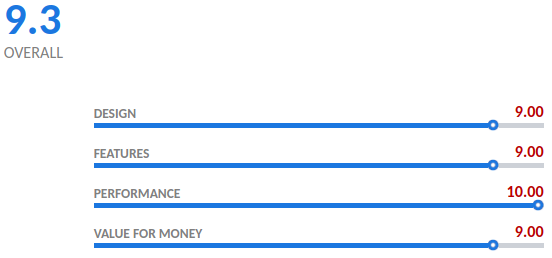 This slideshow requires JavaScript.
Synology DS718+ Diskstation NAS, Why should you buy it?
The Synology DS718+ is a fantastic 2-Bay NAS that arrives powerful and gives you the potential to upgrade at a later date. If the DS918+ had now arrived, it would have easily been in my top 3 NAS server devices of 2017. The Specs are eerily similar to that of the DS918+: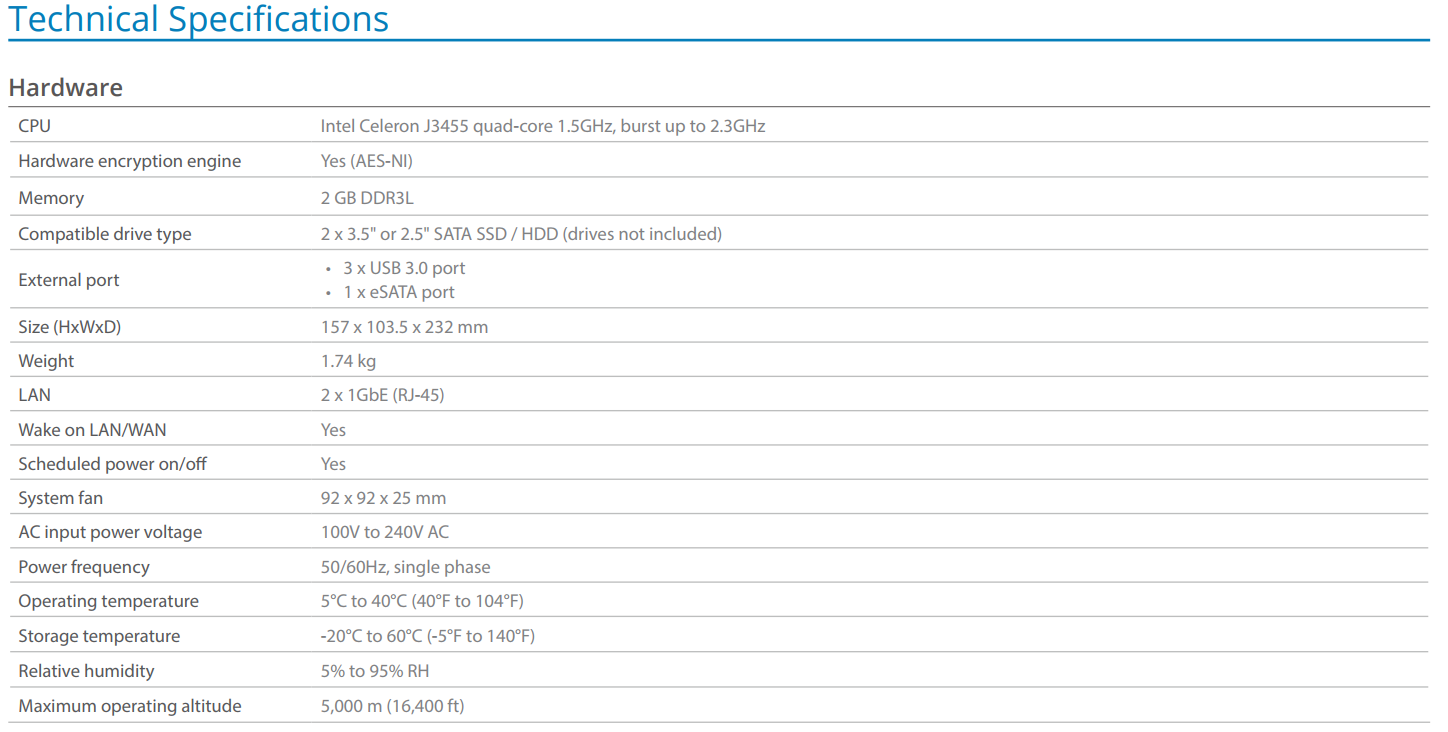 However, as mentioned earlier, the KEY difference is where the DS918+ Hardware continues to give more from day one. The DS718+ consumes less power, is smaller and more compact and makes a little less noise due to the more contained chassis. These are more associative benefits and will be more attractive to a certain NAS buyer, however it is just hard to ignore the extras you get with the DS918:
Those NVMe SSD Upgrade slots

The ability to officially upgrade to 8GB compared with 6GB on the DS718+

Those two extra HDD Bays and the RAID options it opens up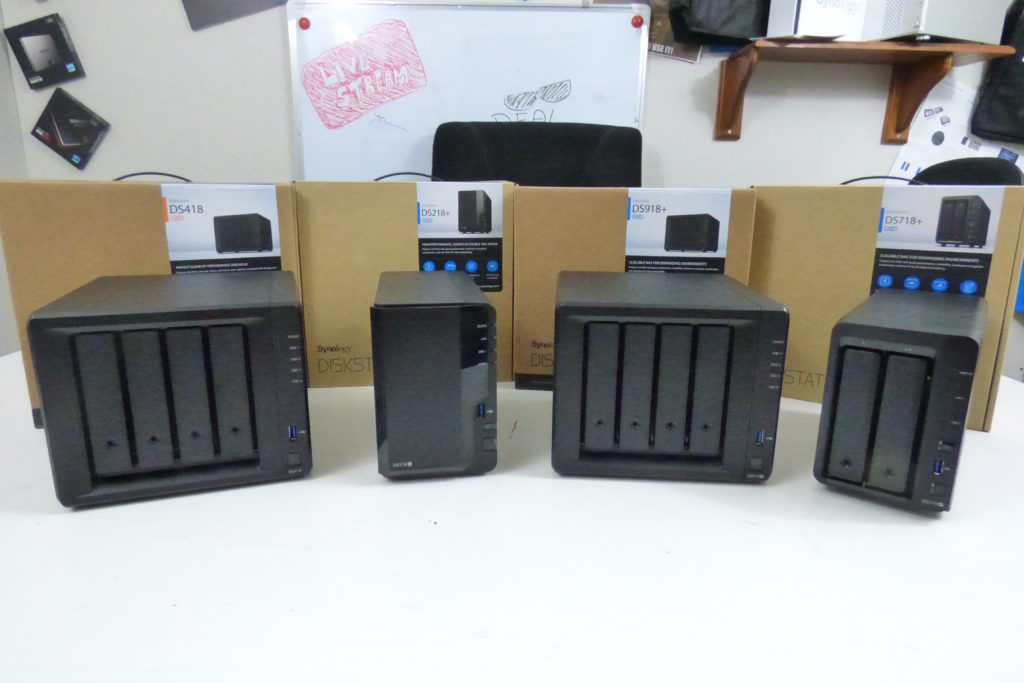 The New DS718+ NAS from  Synology was released in Late September 2017 and arrived alongside a number of high-profile Diskstation NAS. Check out our unboxing below:
What are the Pros and Cons of the Synology DS718+?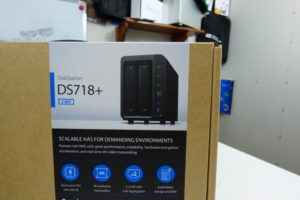 DESIGN – Keeping the older chassis from the previous unit DS716+II is a smart move. The result is that costs are being kept VERY close to that of the previous unit. It is both compact, cool and quiet (though the noise of the drives should always be kept into consideration)
FEATURES – BY FAR the most powerful and able 2-Bay from Synology and at this price level, it is VERY hard to beat. It can do EVERYTHING – Trancode 4K, Run as a Plex Media Server with transcoding, host a few virtual machines, store images in apple time machine – every thing most people need a NAS for, this unit can do it
PERFORMANCE – Alongside the ability to perform all of the tasks you need from a NAS server in 2017 and 2018, you will have the high-speed of read and write from the dual LAN ports. As well as supporting both the BTRFS files system and the SHR configuration – both of which vastly improve your performance and integrity of your data
VALUE – Easily one of the best NAS servers of 2017. It has the power, the price and the compact size to fulfil your NAS needs and provide an ample storage solution.
DESIGN – Still not sure why they didn't update the chassis, as they have done with the DS218+
FEATURES – As it is just a 2-Bay, you will need to buy the DX517 to expand to higher than 2 HDD/SSD. If you need more than 2 bays for immediate storage, go for the DS918+
PERFORMANCE – The RAM can only be expanded to 6GB – As opposed to 8GB as you might expect. The 4GB Memory upgrade is available from Synology, but still a shame you cannot officially exceed the 6GB Memory
VALUE – The only real negative for me was that the price is only £60-70 lower than the DS918+ 4-Bay, which features NVMe SSD storage on top and 4GB of goes upto 8GB.
This slideshow requires JavaScript.
| | | |
| --- | --- | --- |
|   | Synology DS718+ NAS | Synology DS918+ NAS |
CPU

CPU Model

Intel Celeron J3455

Intel Celeron J3455

CPU Benchmark

2162
2162

CPU Architecture

64-bit

64-bit

CPU Frequency

Quad Core 1.5 burst up to 2.3 GHz

Quad Core 1.5 burst up to 2.3 GHz

Hardware Encryption Engine

 YES

 YES

Hardware Encryption Engine (AES-NI)

 YES

 YES

Hardware Transcoding Engine

H.264 (AVC), H.265 (HEVC), MPEG-2 and VC-1; maximum resolution: 4K (4096 x 2160); maximum frame rate per second (FPS): 30

H.264 (AVC), H.265 (HEVC), MPEG-2 and VC-1; maximum resolution: 4K (4096 x 2160); maximum frame rate per second (FPS): 30

Memory

System Memory

2 GB DDR3L

4 GB DDR3L

Memory Module Pre-installed

2GB (1 x 2GB)

4GB (1 x 4GB)

Total Memory Slots

2

2

Memory Expandable up to

6 GB (2 GB + 4 GB)

8 GB (4 GB x 2)

Storage

Drive Bays

2

4

Maximum Drive Bays with Expansion Unit

7

9

M.2 Drive Slots

 

2

Compatible Drive Type* 

(See all supported drives)

3.5″ SATA HDD

2.5″ SATA HDD

2.5″ SATA SSD

3.5″ SATA HDD

2.5″ SATA HDD

2.5″ SATA SSD

M.2 NVMe 2280 SSD

Maximum Internal Raw Capacity

20 TB (10 TB drive x 2) (Capacity may vary by RAID types)

40 TB (10 TB drive x 4) (Capacity may vary by RAID types)

Maximum Raw Capacity with Expansion Units

70 TB (10 TB drive x 7) (Capacity may vary by RAID types)

90 TB (10 TB drive x 9) (Capacity may vary by RAID types)

Maximum Single Volume Size

Hot Swappable Drive

 

 

External Ports

RJ-45 1GbE LAN Port

2 (with Link Aggregation / Failover support)

2 (with Link Aggregation / Failover support)

USB 3.0 Port

3

2

eSATA Port

1

1

Expansion Port

 YES

 YES

USBCopy

 YES

 NO

File System

Internal Drives

External Drives

Btrfs

EXT4

EXT3

FAT

NTFS

HFS+

exFAT*

Btrfs

EXT4

EXT3

FAT

NTFS

HFS+

exFAT*

Notes

exFAT Access is purchased separately in Package Center.

exFAT Access is purchased separately in Package Center.

Appearance

Size (Height x Width x Depth)

157 mm x 103.5 mm x 232 mm 

166 mm x 199 mm x 223 mm 

Weight

1.74 kg 

2.28 kg 

Others

System Fan

92 mm x 92 mm x 1 pcs

92 mm x 92 mm x 2 pcs

Fan Speed Mode

Full-Speed Mode

Cool Mode

Quiet Mode

Full-Speed Mode

Cool Mode

Quiet Mode

Noise Level*

18.4 dB(A) 

19.8 dB(A) 

Scheduled Power On/Off

 YES

 YES

Wake on LAN/WAN

 YES

 YES

Power Supply Unit / Adapter

65W 

100W 

AC Input Power Voltage

100V to 240V AC

100V to 240V AC

Power Frequency

50/60 Hz, Single Phase

50/60 Hz, Single Phase

Power Consumption*

20.1 W (Access)
9.1 W (HDD Hibernation) 
28.8 W (Access)
12.6 W (HDD Hibernation) 

British Thermal Unit

68.58 BTU/hr (Access)
31.05 BTU/hr (HDD Hibernation) 
98.27 BTU/hr (Access)
42.99 BTU/hr (HDD Hibernation) 
Warranty

3 Years

3 Years
Supported RAID Type

Synology Hybrid RAID

Basic

JBOD

RAID 0

RAID 1

RAID 5 (with Expansion Unit)

RAID 6 (with Expansion Unit)

RAID 10 (with Expansion Unit)

Synology Hybrid RAID

Basic

JBOD

RAID 0

RAID 1

RAID 5

RAID 6

RAID 10

RAID Migration

Basic to RAID 1

Basic to RAID 5 (with Expansion Unit)

RAID 1 to RAID 5 (with Expansion Unit)

RAID 5 to RAID 6 (with Expansion Unit)

Basic to RAID 1

Basic to RAID 5

RAID 1 to RAID 5

RAID 5 to RAID 6

Volume Expansion with Larger HDDs

Synology Hybrid RAID

RAID 1

RAID 5 (with Expansion Unit)

RAID 6 (with Expansion Unit)

Synology Hybrid RAID

RAID 1

RAID 5

RAID 6

Volume Expansion by Adding a HDD

Synology Hybrid RAID

RAID 5 (with Expansion Unit)

RAID 6 (with Expansion Unit)

JBOD (with Expansion Unit)

Synology Hybrid RAID

RAID 5

JBOD

RAID 6 (with Expansion Unit)

Global Hot Spare Supported RAID Type

Synology Hybrid RAID

RAID 1 (with Expansion Unit)

RAID 5 (with Expansion Unit)

RAID 6 (with Expansion Unit)

RAID 10 (with Expansion Unit)

Synology Hybrid RAID

RAID 1

RAID 5

RAID 6 (with Expansion Unit)

RAID 10 (with Expansion Unit)
Surveillance Station

 

 

Maximum IP cam (Licenses required)

40 (including 2 Free License) 

(See All Supported IP Cameras)

40 (including 2 Free License) 

(See All Supported IP Cameras)

Total FPS (H.264)*

1200 FPS @ 720p (1280×720)
800 FPS @ 1080p (1920×1080)
350 FPS @ 3M (2048×1536)
280 FPS @ 5M (2591×1944)
170 FPS @ 4K (3840×2160)
1200 FPS @ 720p (1280×720)
840 FPS @ 1080p (1920×1080)
400 FPS @ 3M (2048×1536)
300 FPS @ 5M (2591×1944)
180 FPS @ 4K (3840×2160)

Total FPS (MJPEG)*

450 FPS @ 720p (1280×720)
250 FPS @ 1080p (1920×1080)
200 FPS @ 3M (2048×1536)
100 FPS @ 5M (2591×1944)
480 FPS @ 720p (1280×720)
400 FPS @ 1080p (1920×1080)
330 FPS @ 3M (2048×1536)
200 FPS @ 5M (2591×1944)

Total FPS (H.265)*

1200 FPS @ 720p (1280×720)
1200 FPS @ 1080p (1920×1080)
600 FPS @ 3M (2048×1536)
480 FPS @ 5M (2591×1944)
200 FPS @ 4K (3840×2160)
1200 FPS @ 720p (1280×720)
1200 FPS @ 1080p (1920×1080)
600 FPS @ 3M (2048×1536)
400 FPS @ 5M (2591×1944)
300 FPS @ 4K (3840×2160)
Video Station

 

 

Video Transcoding

4K Group 1 

(See more)

4K Group 1 

(See more)

Maximum Transcoding Channel Number

2 channel, 30 FPS @ 4K (4096 x 2160), H.264 (AVC)/H.265 (HEVC) or
2 channel, 30 FPS @ 1080p (1920×1080), H.264 (AVC)/H.265 (HEVC)/MPEG-2/VC-1

2 channel, 30 FPS @ 4K (4096 x 2160), H.264 (AVC)/H.265 (HEVC) or
2 channel, 30 FPS @ 1080p (1920×1080), H.264 (AVC)/H.265 (HEVC)/MPEG-2/VC-1