QNAP at BVE – What should Photo and Video Editors know for 2018
I have just arrived back from BVE 2018 the London Excel Centre and as mentioned in my previous post here on NASCompares, it really was an eye-opener into what we are going to expect in every faucet of multimedia production and broadcasting this year. Although there were a large number of familiar brands on show, today I want to focus on QNAP NAS, as not only have we covered a number of their NAS server devices before, but also because this was possibly the strongest show of technology I have seen from them in recent years.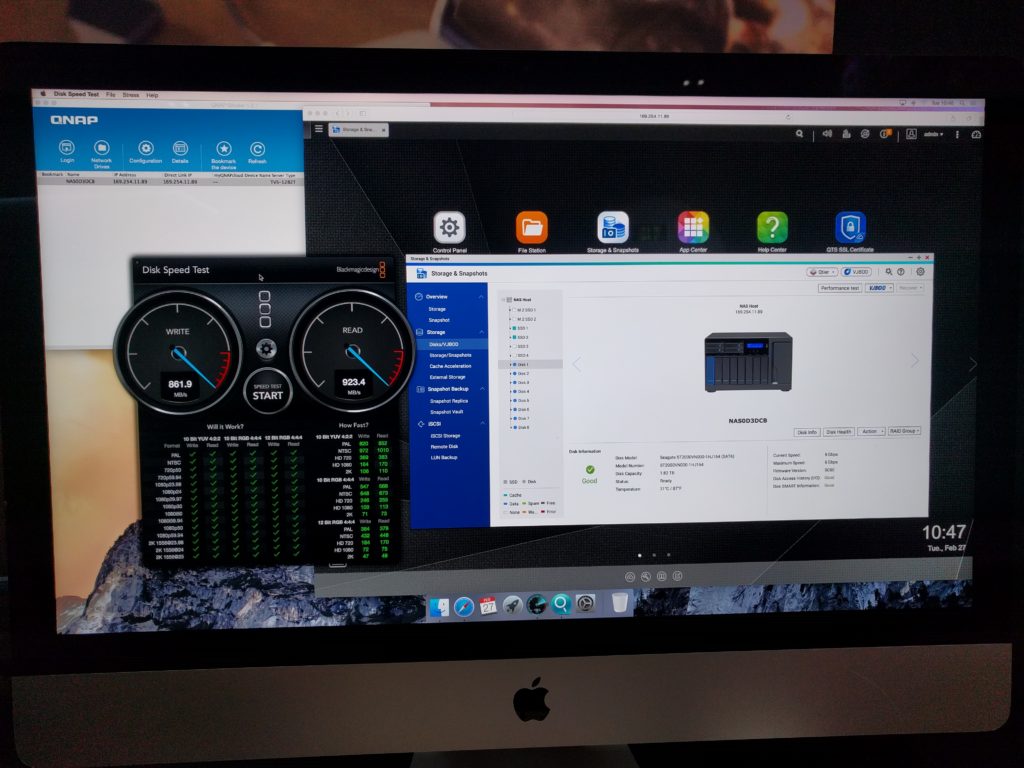 Of course, their primary focus (and one that drew quite an admiring glance from surrounding stalls, let alone the public) was the thunderbolt NAS range. Many visitors have only just wrapped their heads and workflows around the concept of network attached storage in a more established way, but to see a media industry standard like Thunderbolt connectivity being incorporated into a NAS server is still an impressive feat owned by QNAP alone.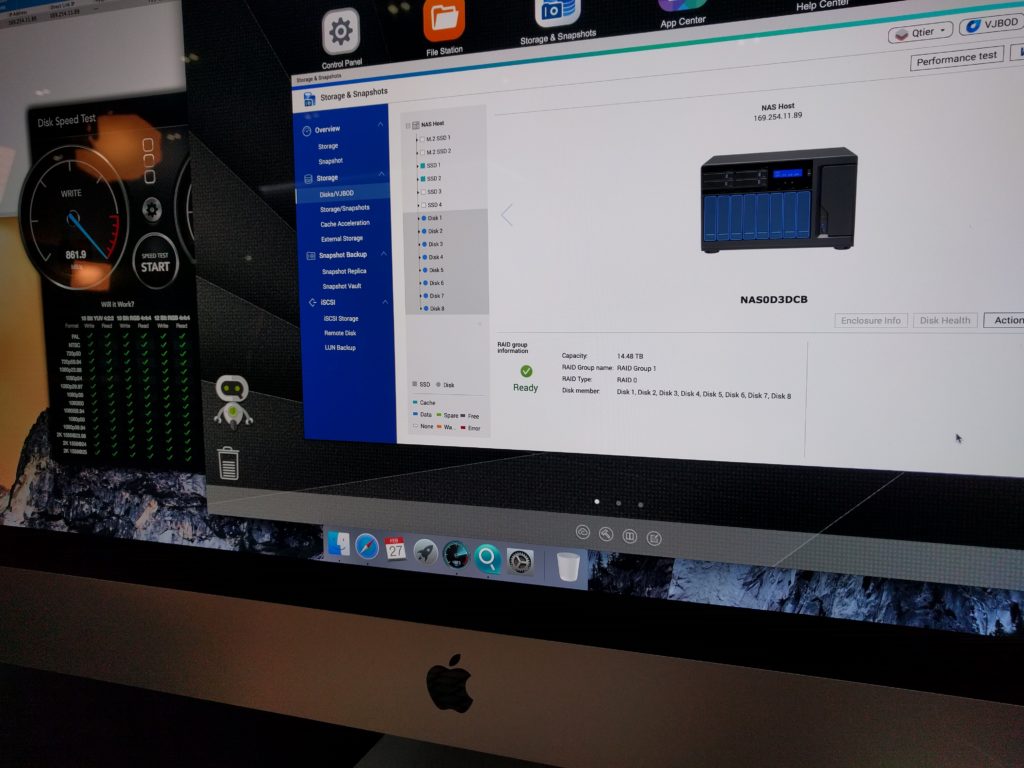 QNAP at BVE – Thunderbolt Highlights
It is no secret that I have been banging on about BVE for the best part of two weeks on both the YouTube Channel and here on the blog, telling everyone who has never tried to use the thunderbolt NAS series and 10Gbe range from QNAP, to grab their free ticket and head over to Excel. But even I was surprised by how many of you took me up on the offer and got their hands on the new and ever-evolving technology. It is also worth mentioning that BVE at the Excel is still on till March 1st 2018, so there is still time to head there and check it out.
The thunderbolt NAS technology on show was impressive and it was easy to forget that those units lined up on the table represent years and years of market research, A-B testing and first-time development. I spoke with Yo Lun at QNAP at the show and although she remained tight-lipped about any further releases in the thunderbolt range, she was on hand to answer your questions on how NAS will improve your workflow.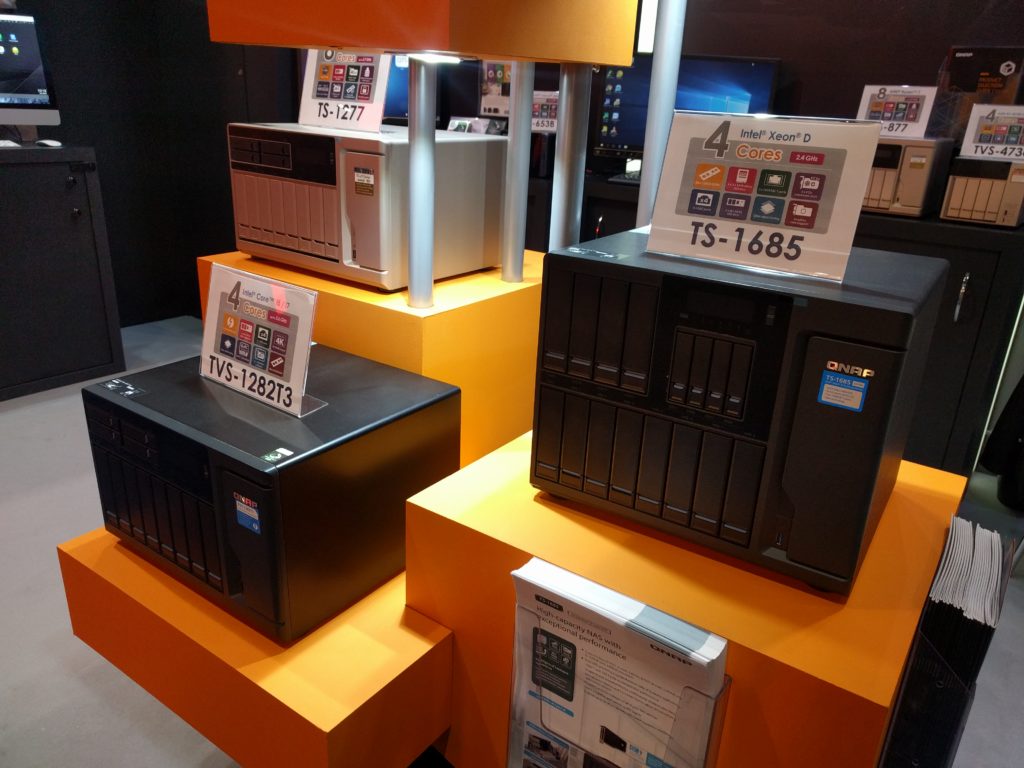 The QNAP TVS-1282T that was set up for users to use live was a nice touch and though many users, once they had their hands on it, were a little overwhelmed (many users were new to NAS and therefore a bit of a 'walk before they could crawl' difficulty) it left a positive impression. For my part, I am quite familiar with the range now, but still, continue to be impressed by it. Alongside this unit at the show was the recently released QNAP TS-453BT3 NAS. This device is one that still continues to win praise because it is such an impress NAS, in terms of software, hardware, accessibility and future proofing. I should add that I had my doubts about this unit way back in October of 2017 when I found out that it would arrive with not only Thunderbolt 3 (which is nice) but also 10Gbe connectivity, something that I believed was not necessary and would drive the price up to hight for many consumers (confessing as much to QNAP at IP Expo last year).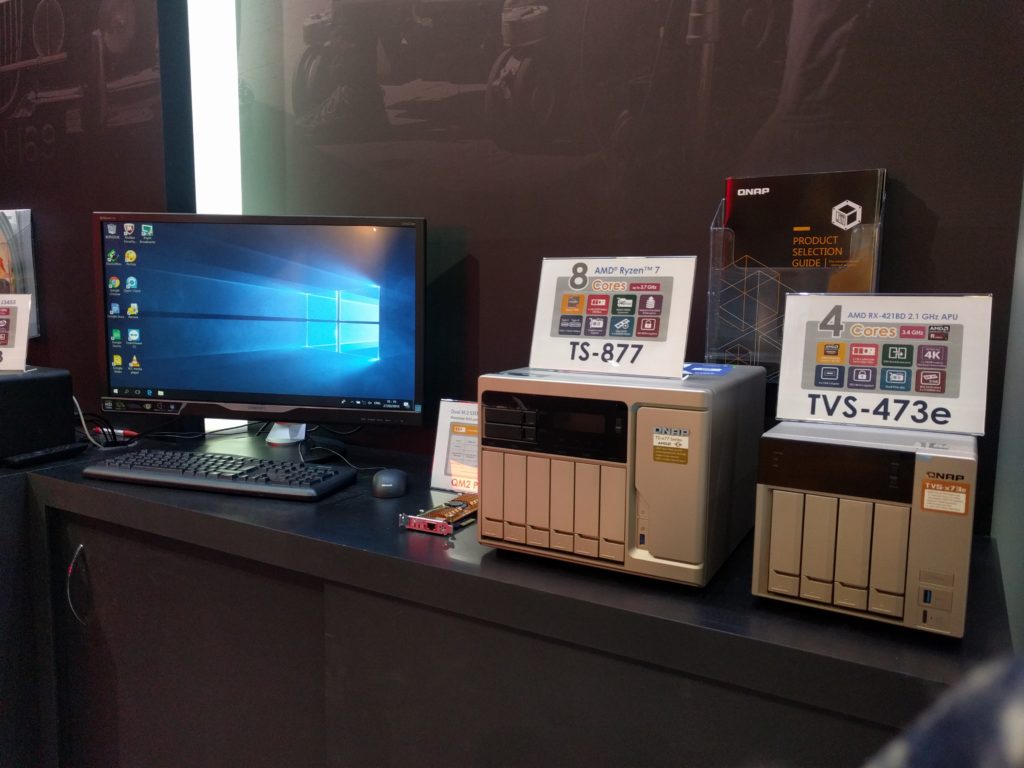 However, I am pleased to say that I stand very much corrected on this and ate my own slice of humble pie. Not only has it excelled, but also many NAS buyers have used the combined Thunderbolt and 10Gbe connectivity to start their own 10Gbe home network. As we have seen on NASCompares previously, the ability for all thunderbolt NAS to be used as a Thunderbolt-to-ethernet (T2E) adapter means that it has enabled otherwise not 10Gbe devices to connect to that network. This combined with two Mac/Windows system to connect to over Thunderbolt 3 (USB-C) or via Thunderbolt 2 (with the apple thunderbolt adapter), providing each with faster file access, 10Gbe connectivity and the ability to edit, backup, distribute and archive media with just a single NAS device is HUGE! As much of a run-on sentence as that last one was, it is the only way I can explain just how much time and energy is saved by removing 2-3 elements of your workflow/device chain and replacing it with a single thunderbolt NAS such as the TVS-1282T3 or TS-453BT3.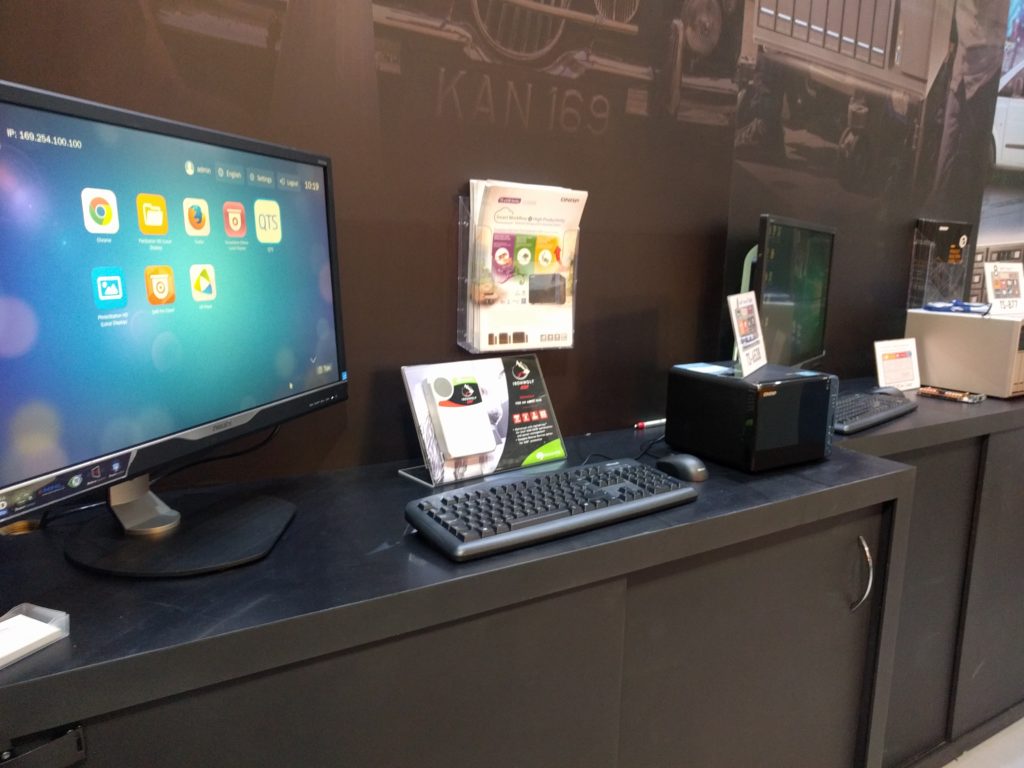 QNAP at BVE – NAS for photo and video editors
Although I may have covered QNAP and Thunderbolt NAS for a quite incredible length of time, it is also fair to say that there was more to QNAP at BVE than that. Three particular NAS devices stood out for me in the form of the TS-653B (still in my opinion the best price vs hardware unit of the B series range), the TS-128A and TS-228A (currently the holder of best value NAS of 2018 so far) and the QNAP TS-877 Ryzen 7 NAS (again, currently the BEST PLEX NAS of  2018), so you can see why I stopped and took note. Although it appeared only the TS-653B was up and running for users to test out (though you may well see the others up and running on days 2 and 3 of the show), it was still a great point of access for users to get to grips with the new QTS 4.3.4 NAS platform (the operating platform).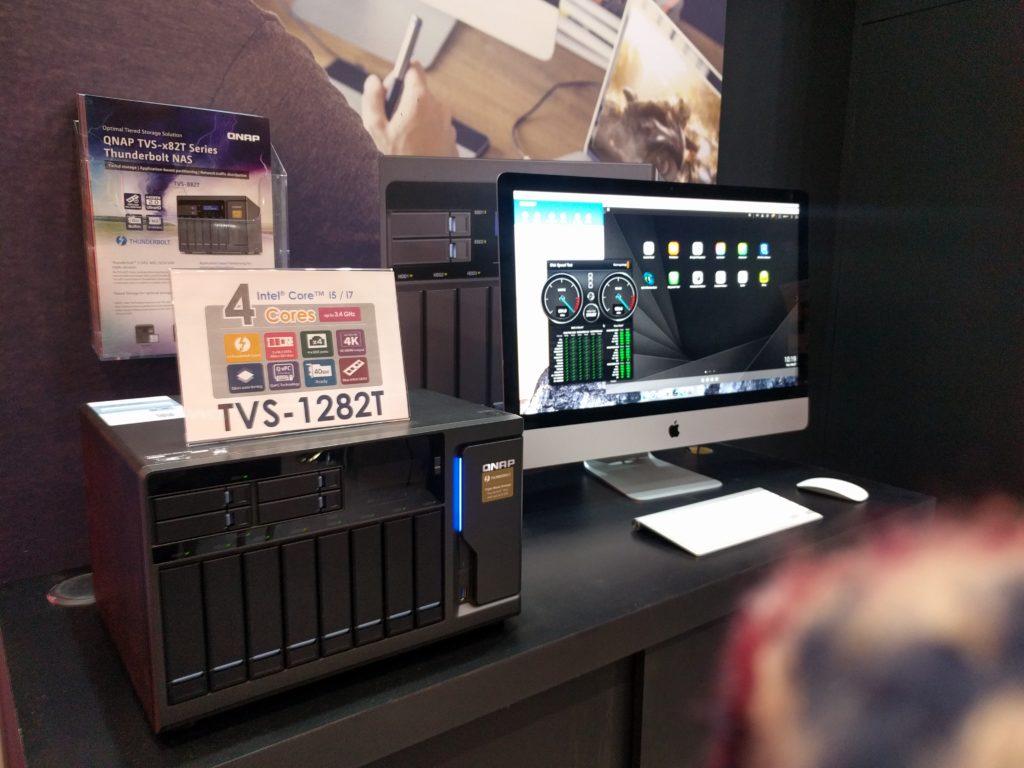 Unlike the Thunderbolt NAS demo, this was something with a lot more mainstream access for users and it was nice to see how easy people got to grips with the user interface. Over the last couple of years I have accused QNAP of being less user friendly than their biggest rival Synology, but you can see that they have taken note of a lot of the feedback and found a much better balance of a user friendly GUI and still provide technical information quickly (a balance that Synology is now struggling with an IT Background users become much savvier and therefore find the hidden nature of synology DSM increasingly frustrating).
QNAP at BVE 2018 – Conclusion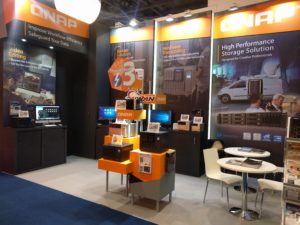 I have tried my utmost to prevent this article becoming a fluff piece about Thunderbolt NAS, not letting my own opinions about the evolving technology bury my objectivity. However, there is just no denying what a powerful weapon QNAP has in their arsenal with thunderbolt 3 NAS in this hugely important age of fast media output. Synology stands to lose more and more ground to their rival in the Mac community if they do not listen to their audience in the way that QNAP have and run the risk of appearing 'basic'. For home users, this may appear unimportant and a cost-effective diskstation at 2-300 pounds is the bread and butter of Synology, but if today had one key lesson for me, it is about buying smart, not cheap. Of course, all was not perfect (whatever is) and if I had to critic QNAP on their show at BVE, it would have been
No mobile phone display setup to show mobile versatility, though I appreciate that it may not exactly be the target audience at BVE
Both the TVS-1282T3 and TS-453BT3 setup side-by-side, as then you would see how and where the £900-3000 price difference was visible
A bigger show of 10Gbe connectivity. I know that they proud of Thunderbolt 3 Connectivity, but perhaps a real-world setup of a standard 10Gbe network (switch and machine too) and either how easy the NAS sits in that workflow, or perhaps a like for like comparison showing just how inserting the Thunderbolt NAS into that chain improves output.
But this is minor when compared with all the high-end hardware on show, the proficiency of the software and how the two so ultimately work to improve the users workflow. Don't forget that BVE 2018 is still on at the Excel centre in London till the 1st March and  of course you will be able to talk to and find out more by seeing them for yourself. Cheerio and see you at CeBit 2018 in Germany!
Articles Get Updated Regularly - Get an alert every time something gets added to this page!
This description contains links to Amazon. These links will take you to some of the products mentioned in today's content. As an Amazon Associate, I earn from qualifying purchases. Visit the NASCompares Deal Finder to find the best place to buy this device in your region, based on Service, Support and Reputation - Just Search for your NAS Drive in the Box Below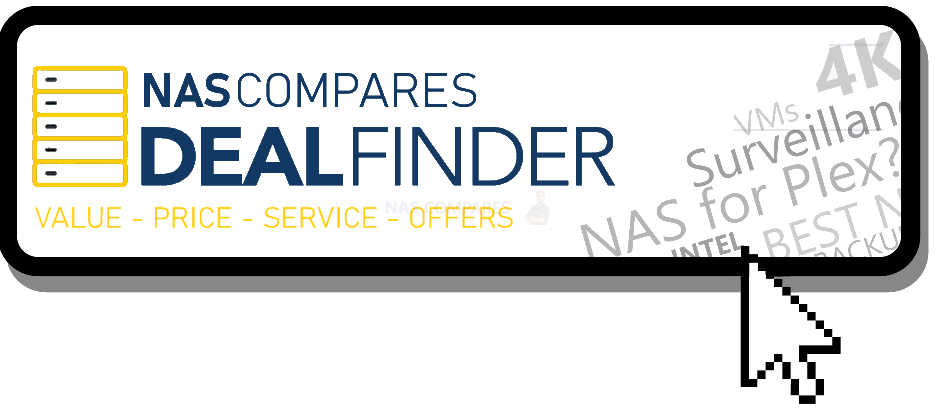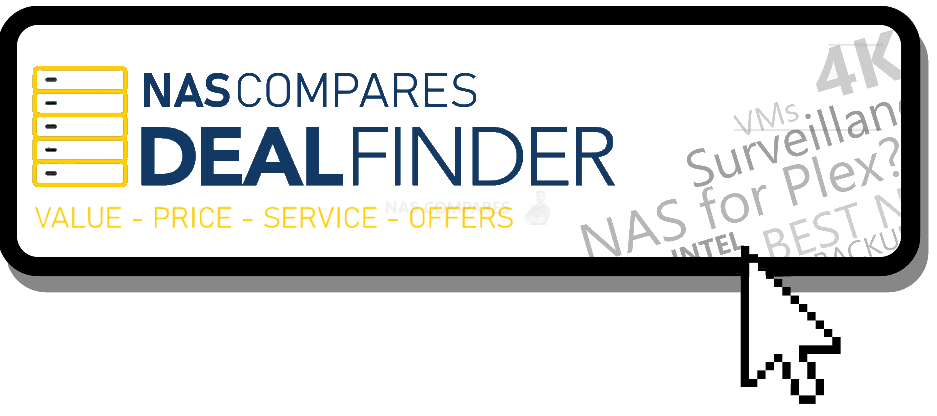 SEARCH IN THE BOX BELOW FOR NAS DEALS
Need Advice on Data Storage from an Expert?
We want to keep the free advice on NASCompares FREE for as long as we can. Since this service started back in Jan '18, We have helped hundreds of users every month solve their storage woes, but we can only continue to do this with your support. So please do choose to buy at Amazon US and Amazon UK on the articles when buying to provide advert revenue support or to donate/support the site below.


Finally, for free advice about your setup, j
ust leave a message in the comments below here at NASCompares.com and we will get back to you.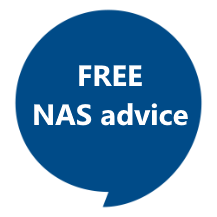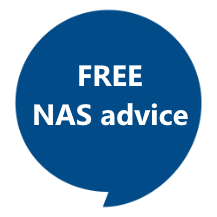 Need Help?
Where possible (and where appropriate) please provide as much information about your requirements, as then I can arrange the best answer and solution to your needs. Do not worry about your e-mail address being required, it will NOT be used in a mailing list and will NOT be used in any way other than to respond to your enquiry.
Terms and Conditions
Alternatively, why not ask me on the
ASK NASCompares forum
, by clicking the button below. This is a community hub that serves as a place that I can answer your question, chew the fat, share new release information and even get corrections posted. I will always get around to answering ALL queries, but as a one-man operation, I cannot promise speed! So by sharing your query in the
ASK NASCompares
section below, you can get a better range of solutions and suggestions, alongside my own.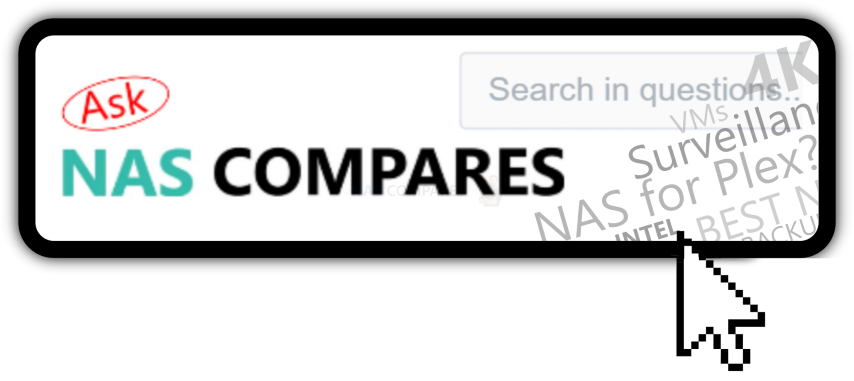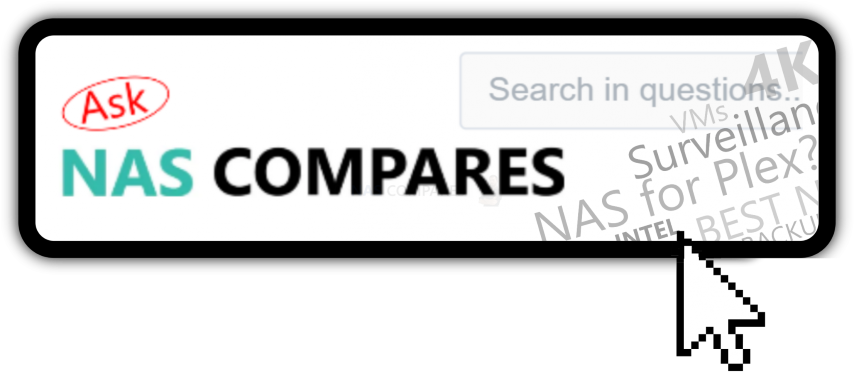 This description contains links to Amazon. These links will take you to some of the products mentioned in today's video. As an Amazon Associate, I earn from qualifying purchases