What is NAS?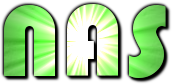 I know it seems like a bloody obvious question to many of you, but all too often people find themselves in a position that they are required to buy one, without really know what a NAS actually is. There is no shame in not knowing about NAS (Network Attached Storage) till now – I only really got to grips with them 4-5 years ago and things have changed so much in that time. However, now with so much of our data living in the cloud, so much of our day to day processes being digital and every human being creating data constantly (often without knowing it – don't believe me? You aren't reading this in a newspaper you know…) the idea of people owning their own portion of internet/cloud storage that is secure and personal has become increasingly attractive. Whether it is personal security, protecting cherished memories or even something as basic yet necessary as building your own media collection, NAS servers have become a very attractive option indeed.
A NAS is a digital storage device for accessing data over the internet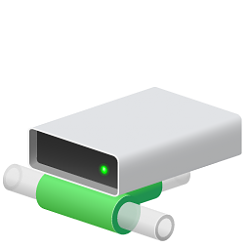 ON the face of it, a NAS is a painfully simple idea. Like a portable hard drive (like a USB Stick or USB Drive), it is a means to store digital information (documents, pictures, music, videos and more) for accessing when you need. A NAS device though also is a means to give you internet or network based connectivity to data. SO unlike the USB Drive or USB Stick, you do not need to carry it along with you at all times – accessing via the network, internet over WiFi, Mobile data and more. At its very heart, that is all Network attached storage is. However, In reality, it is SO MUCH more than that, but at real basic terms, that is what it is.
What is Digital Media and why makes NAS different?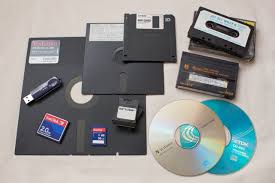 Think Memory Cards, Hard Drives, CDs and DVDs – all those blank data storage mediums – NAS gives you access to the data jsut as they do, but without physically having the storage media with you. Moreover, unlike those older means of data storage, a NAS provides incredibly high levels of capacity – Thanks to thing like RAID, NAS Drives and increased internet speeds, but let's get to that later.
Think of the difference between watching a movie by bunging in a DVD and watching it on your TV, compared with watching TV through your aerial. In one, you need access to the physical media and involves physically holding the device. The other gives you access without holding the storage media. that is what NAS is – accessing all your data, adding more and more data to the NAS so that too can be accessed easily and all the time reducing duplication and carrying less and less.
THAT IS AN EXCEPTIONALLY BASIC AND LIMITED DESCRIPTION – SHALL WE DIG A LITTLE DEEPER?
Feeling Brave? Ok let's go on. Let us go into more specific scenarios where using a NAS can be of benefit to you.
Synology


NAS

QNAP


NAS

Drobo


Media Server NAS
What can a NAS Server Do?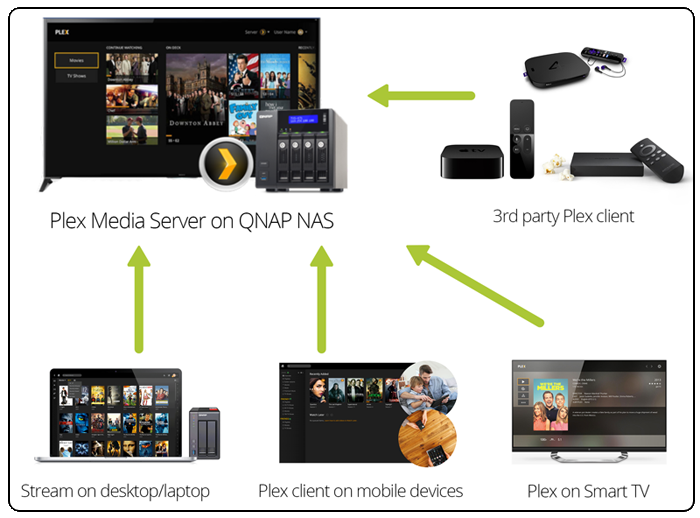 A NAS is more than just a bunch of hard drives that can be accessed remotely. A NAS has a number of integrated features that have evolved alongside our own digital lives. It is no longer a one-way street – now NAS arrive with sophisticated CPUs and operating systems that mean that they are as much about accessing the data you have on your every day as much as you access the data on it. In practice, that means that far from just being a repository that you access your files when you need them, you can using the NAS to protect data on every other device from loss, fire, theft and more. So, a NAS Lets you:
– BACKUP all the data on your mobile and portable data to day devices (and those static ones at home or the office) so that you never lose a MB of data where- ever you are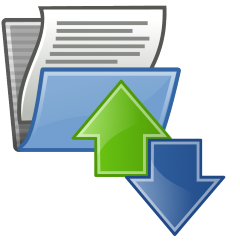 – ARRANGE all your media, documents and other files types in a more presentable form, with ready access on any network enabled device
– DISTRIBUTE your data (all types) to those you wish to see and share it, with full privilege and password control as you see fit.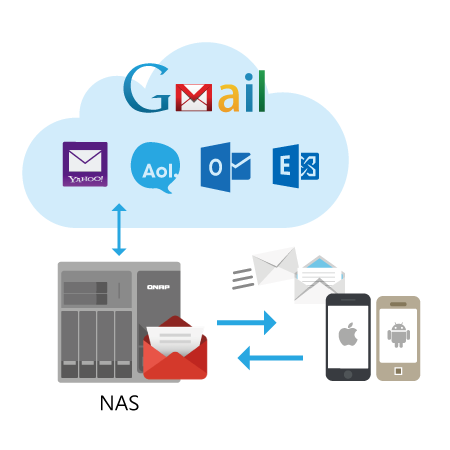 – DEPLOY web and mail servers meaning that if you own a website and want all the digital assets in a single location for speeding hosting (everything from banners and customer information) you can grow a small or big business from this one device. As well as create virtually unlimited email accounts to communicate between.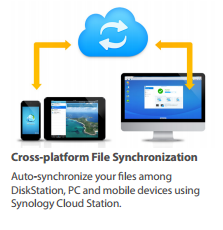 – ACCESS your data via multiple platforms. Not just Mac and Windows Desktop systems, but also a large library of mobile apps for Android, iOS and Windows mobile, Server level access and even communication between other NAS servers too. This coupled with constant synchronization options with your host computers and some NAS arriving with direct attached USB access too, there are so many ways in which to access your data that you will always have a fall back position available in case one is unavailable.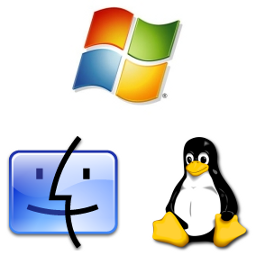 – BRIDGE other devices in your homes, from Mac and Windows systems that normally won't play nice, to having cameras in or outside your home or business that send their recordings to your NAS, which you can then access in real-time anywhere in the world and on almost any network device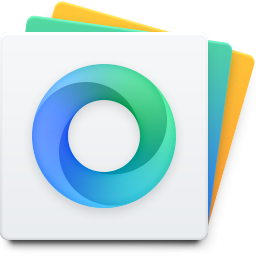 – CREATE whole shared environments for friends, family, colleagues and clients within your NAS. Ranging from shared spaces where files can be accessed, edited and shared, to to-do list dashboards that included communication facilities, office applications for editing all types of documents via your web browser and even virtual computer desktops that mean that all work is centralised and suitably safe
ALL OF THE ABOVE is possible, at the same time and with security and peace on mind on your side.
2-Bay 


NAS

4-Bay


NAS

8-Bay NAS


Media Server NAS
What are the Alternatives to NAS devices?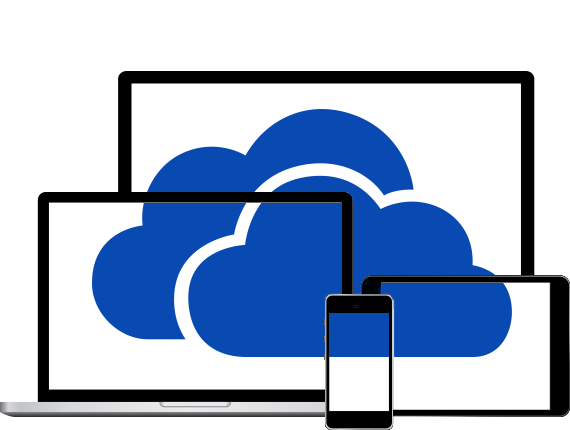 Still not convinced? Ok, that is understandable. A NAS can cost somewhere from £100 to £2000 based on your needs, so it is completely understandable that you would want to look at alternatives. Here are the alternatives and why they suck a bit:
Option #1 – Storing all your data on multiple local USB and DAS devices
A simple idea in theory, but very dated and prone to issue after a short while. Duplicates get made, files fall between the cracks, data is spread across multiple devices and if you don't have the right drive at the right time, it could be GAME OVER.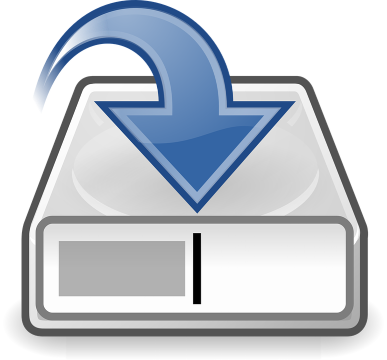 Additionally, storing all your data across multiple drives and locations is not only unsafe but incredibly inefficient. All that wasted hard drive space, plus the time it takes to sort through them when you need to make space. Even worse, in a system like that, most people take for granted that their data 'might' be on another drive/device and therefore safe to delete – EVERYONE has a horror story like that. With a NAS, you have a centralised data location – duplication is controlled, space management is controlled, backups are controlled and most importantly of all – you save TIME – the most valuable commodity of all.
Option #2 – Use 3rd Party Cloud Providers such as DropBox, Amazon S3 and Google drive
Cheap in the short terms, but expensive in the long term. Also eventually you will one day need to move that data from the cloud anyway – so you should of bought a NAS anyway.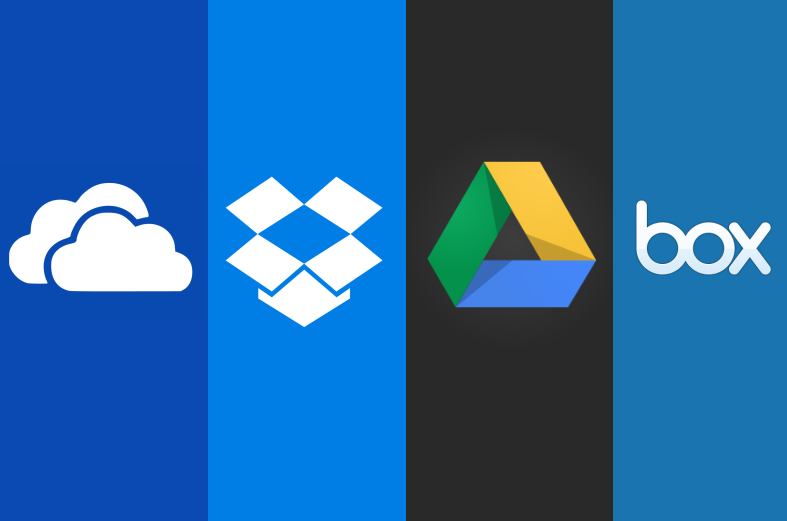 The appeal of third-party cloud providers such as Google Drive, DropBox, iCloud, Amazon S3 and more cannot be denied. If you only need 10-50GB of space, it is often completely free and moreover gives you the same level of internet access. BUT, that is really the only good thing you can say about it when comparing with NAS. in every other way NAS has it beat. You can have much bigger space/storage available from a NAS, as well as much more bespoke and personalised security measures available. Everything from individual setup encryption (as opposed to the group user treatment of most cloud service providers), the ability to physically disconnect your data from internet and network access (just pull a cable) as well as secure knowledge that when you delete, gone means GONE.
 
 
 
Small Home


NAS

Medium Power


NAS

PLEX


Media Server NAS
There are many, many other reasons why NAS trumps third-party cloud (not just because it is cheaper in the long run, see below for our fast video on NAS versus the Cloud:
What is the best NAS to buy for my data?

No one wants to waste their money. Although NAS is very common, it is all too easy to find out you have bought a NAS server that is either too weak for the job, or even worse, overspending horrifically and getting something with power and resources you will never use. Ultimately we recommend Amazon. They have over 25 years of Data storage experience and have experience with almost every NAS device from the likes of Synology, QNAP, Drobo, Thecus, WD and more.
Providing cost effective Worldwide shipping, PRE and POST sales technical support through phone, email and live-Chat at no additional cost and including all building, RAID configuration and Bad Sector checks for free, there is a reason everyone chooses SPAN for their NAS server needs. Why not check them out.
There are of course other, lesser-known NAS brands out there and although NASCompares Recommend the bigger, safer and more established bands for your NAS needs. There is no harm in checking them out – if only as a point of comparison. Ultimately if your budget is tight, then you can go with brands like D-Link, Terramaster and Asustor. However this is considerably less 'featured' NAS platforms and in some cases are jsut network storage, without any multimedia support whatsoever. sO take the time to check before you buy, or contact us for advice before buying with them.
D-Link


NAS

Terramaster


NAS

Asustor


NAS
📧 LET ME KNOW ABOUT NEW POSTS 🔔
Get an alert every time something gets added to this specific article!
Want to follow specific category?

This description contains links to Amazon. These links will take you to some of the products mentioned in today's content. As an Amazon Associate, I earn from qualifying purchases. Visit the NASCompares Deal Finder to find the best place to buy this device in your region, based on Service, Support and Reputation - Just Search for your NAS Drive in the Box Below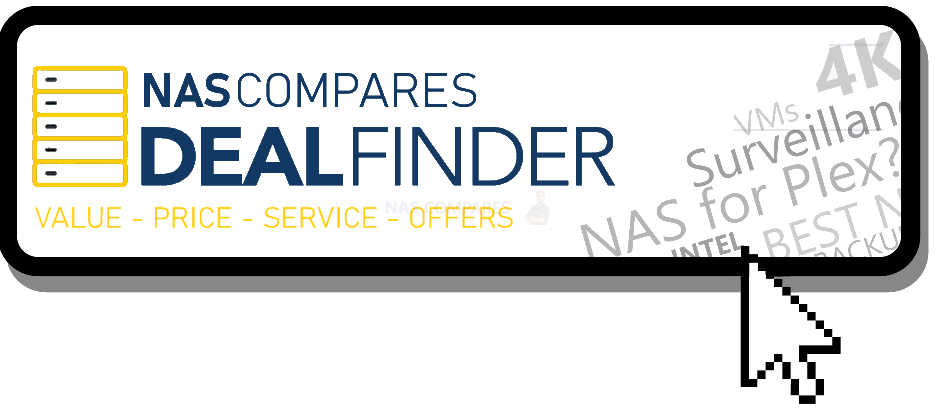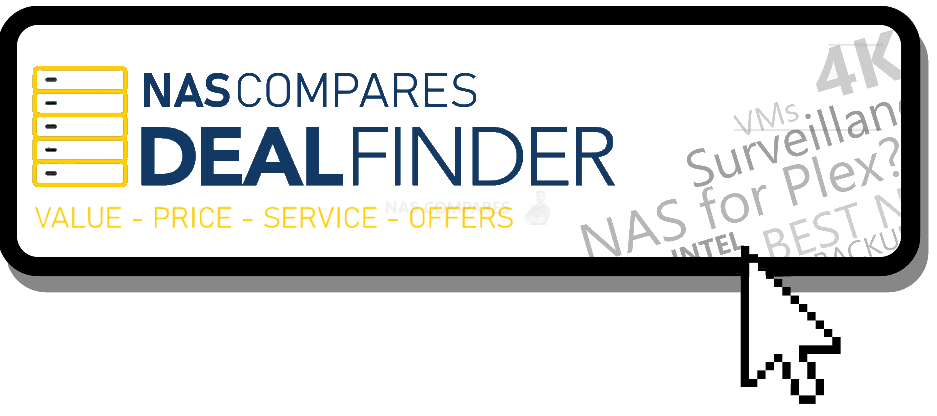 Other products mentioned on this article:
SEARCH IN THE BOX BELOW FOR ANY OTHER NAS
Need Advice on Data Storage from an Expert?
We want to keep the free advice on NASCompares FREE for as long as we can. Since this service started back in Jan '18, We have helped hundreds of users every month solve their storage woes, but we can only continue to do this with your support. So please do choose to buy at Amazon US and Amazon UK on the articles when buying to provide advert revenue support or to donate/support the site below.


Finally, for free advice about your setup, j
ust leave a message in the comments below here at NASCompares.com and we will get back to you.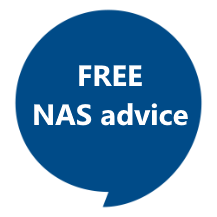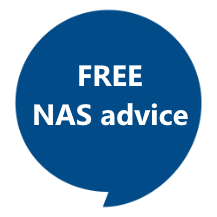 Need Help?
Where possible (and where appropriate) please provide as much information about your requirements, as then I can arrange the best answer and solution to your needs. Do not worry about your e-mail address being required, it will NOT be used in a mailing list and will NOT be used in any way other than to respond to your enquiry.
Terms and Conditions
Alternatively, why not ask me on the
ASK NASCompares forum
, by clicking the button below. This is a community hub that serves as a place that I can answer your question, chew the fat, share new release information and even get corrections posted. I will always get around to answering ALL queries, but as a one-man operation, I cannot promise speed! So by sharing your query in the
ASK NASCompares
section below, you can get a better range of solutions and suggestions, alongside my own.