How to Synchronise your Synology and QNAP NAS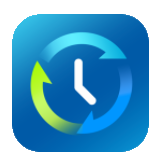 There may be a number of different reasons how you could end up having two such different NAS systems like QNAP and Synology. You might have been using one and now decided to change because the previous older NAS server did not fulfill your expectations, or perhaps it has lived long outside your warranty and you are ready to upgrade. Don't think that the old NAS is now useless, throwing your first NAS away would be such a waste. Why not set the device up and running as a network backup in your home or offsite? Everyone knows that RAID is not a backup, but merely a means to protect your data from hardware failure. But that old NAS could be the backup you have been waiting for.
There are several ways to back your NAS up, but the one that I will highlight today will make the most sense (as well as only needing to be set up once). It is called NAS synchronisation, which means whatever files you have on your main NAS will be duplicated on your backup NAS. By setting up a backup in this way, if disaster strikes and you lose the data in the RAID enabled new unit (nothing is perfect!) main unit, you can just switch to your backup unit and connect to that. Files will not be archived, compressed or encrypted in some unusable way and it will be immediately ready to take the load/traffic. You will get the same folder structure, very familiar to your other NAS and most importantly of all, have a comprehensive and reliable fallback in the time our new NAS is away for repair.
UPS – up to 30 min | up to one hour | 1hour +  (Read:Cheapest Smart ups for NAS)


How do you synchronise a Synology NAS and a QNAP NAS?
Following 10 steps will guide you through the synchronisation setup. It should also be noted that these steps are nearly identical for those that want to replicate and synchronise between two Synology NAS and two QNAP NAS devices respectively.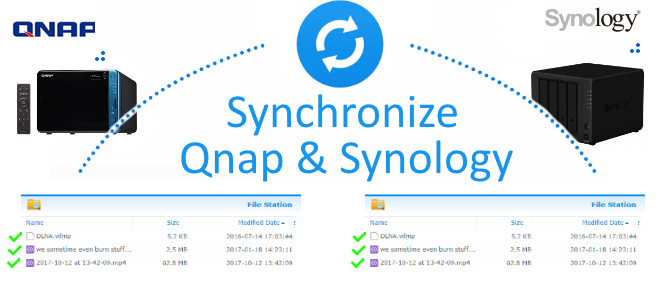 1. Download and Install

Hybrid Backup Sync

on your Qnap
This will enable communication between the two NAS server devices over your network (and the internet if required, but let's not get to advanced yet).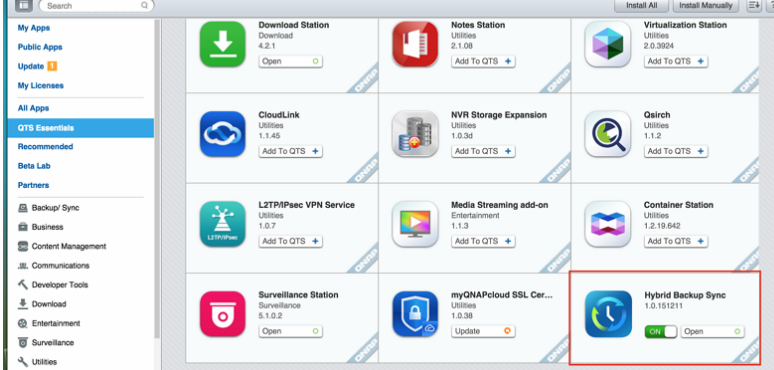 2. Enable
Rsync

Server

Rsync is a common utility for efficiently transferring and synchronising files across computer systems, by checking the time stamp and size of files. It is available on numerous NAS devices.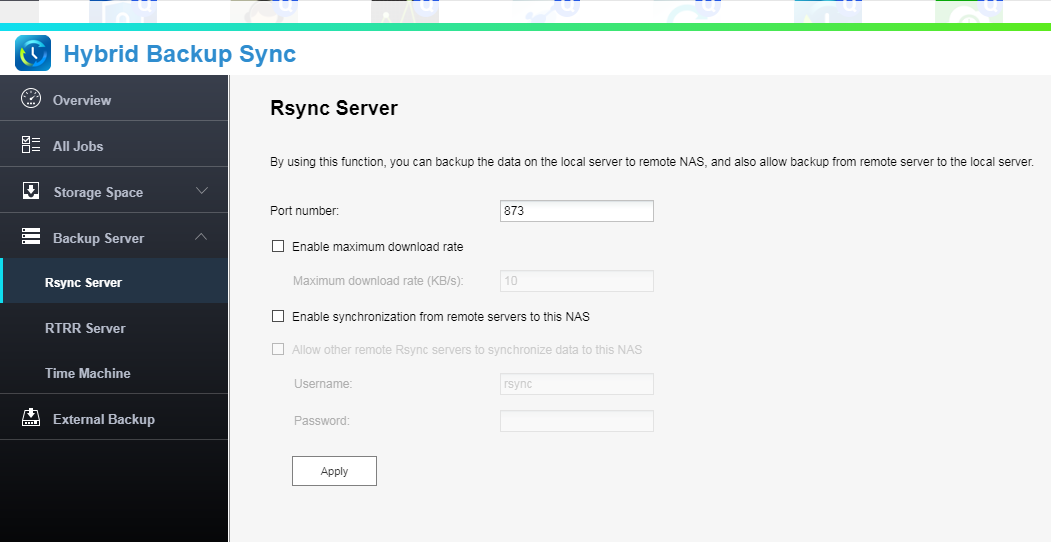 3. Set Rsync
Username

and

Password

Be sure to make them memorable/make a note somewhere safe, as after this point you will have NO-WAY to retrieve this login information.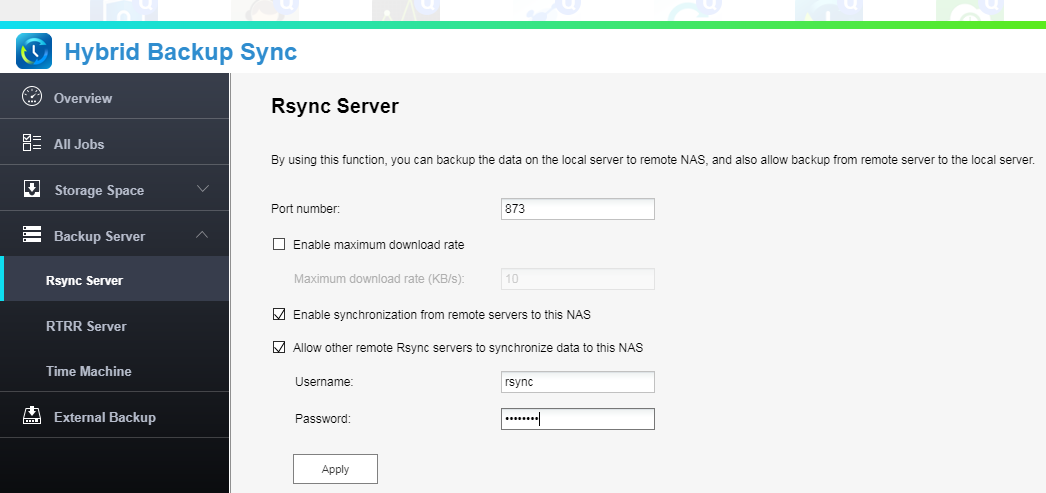 4. Download and Install

Hyper Backup

on your Synology NAS
Move over to your other NAS and the install Hyper Backup – as this will communicate with the first NAS above.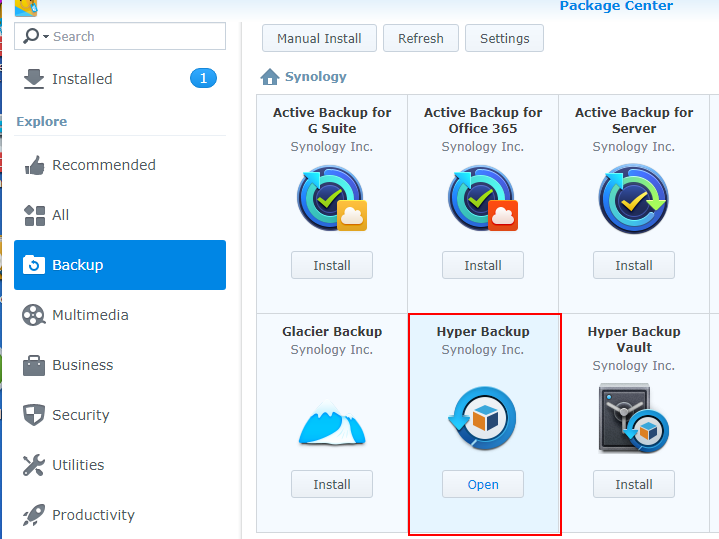 5. Create
Data Backup Task
In order to begin the act of network server synchronisation, you need to set a task. You can action an immediate one afterward to get things moving, but you need to tell the software what exactly will require syncronisation on a file/folder/volume level.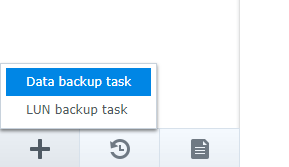 6. Choose sync destination option
Remote Data Copy
Select Remote Data copy if the NAS is located off-site and Local if it will be on the same network (it is advised that it is kept off-site or in a completely different area of the building for safety)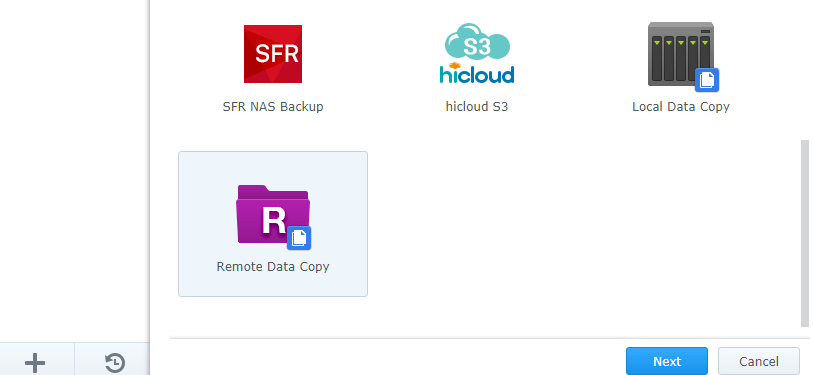 7. Enter Qnap
rsync authentication

information

Remember that login information earlier? Here is where you will need it (and every time you want to reconfigure the backup schedule/settings.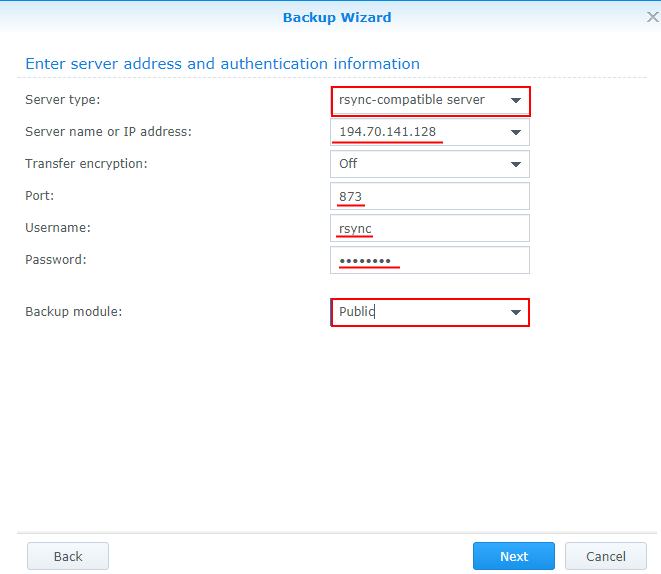 8.
Select folder

to back up

Thankfully you will not need to backup the whole NAS if you do not want to, this can cause strain on your bandwidth, as well as require significant storage on the backup (older) NAS device. You can select the core and most important/mission critical folders manually if you want.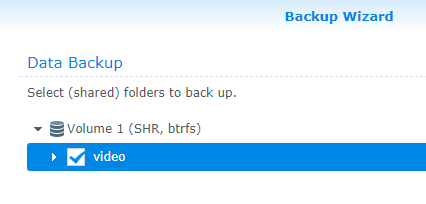 9. Configure Backup
Settings

and

Schedule

Now the specifics of the backup parameters are done, you can set up a schedule (constant, hourly, daily, weekly, etc)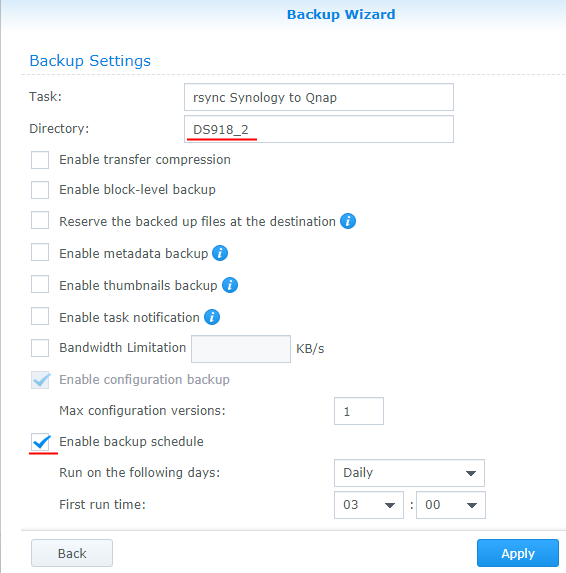 10. Do
Manual synchronisation

backup for the first time

To ensure all parts were done correctly, it is worth auctioning the first NAS sync manually.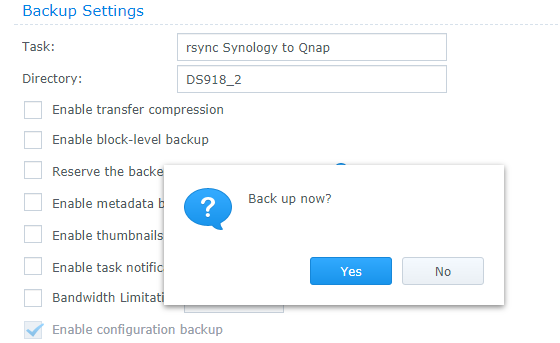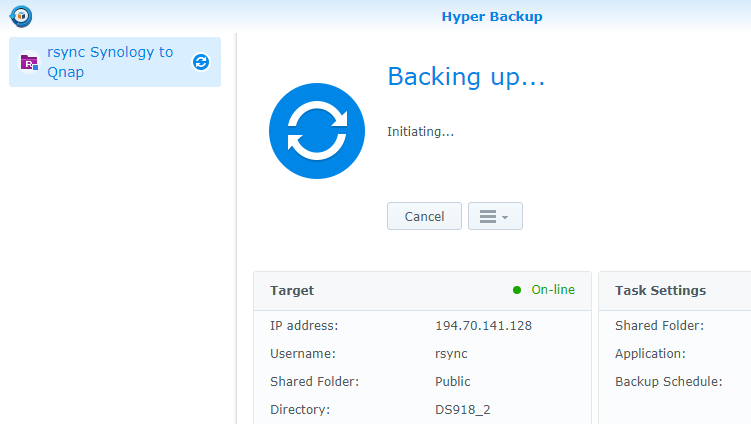 Rescue – 3 Year Data Recovery Plan for Internal/Bare Drives (buy
)


If you want to have Qnap as the Main data source and Synology as a slave, then do everything opposite and enable rsync server on Synology. I hope this guide helps and thank you for visiting NASCompares.

What can I connect to a NAS?
Wireless Speaker Sonos
The great thing about Sonos is that you don't need to pay for music subscription service. With the cheapest NAS at home like DS115j or any other, you can have your backups done for all of your devices and still use your network drive as a Sonos music library. Sonos will connect to your NAS via your network and let access your provided music library. If you have little more of IT knowledge, you can even set up your Alexa or Sonos with Alexa built in to play music on your voice commands ("Alexa! Ask DS Audio to Play Music!").
Casting devices
Nowadays it is so cheap to upgrade your old TV and make it smart. All you need is Google Chrome or EZcast alternative plugged into your HDMI port at the back of your TV. Now you have great functionality added to your TV to send a video file directly from your NAS to a TV. No need for wires and chargers and other mess. You can use your phone as a remote to go to your movies or family videos and cast that content on your TV during family or friend gatherings.
Apple TV
Amazon Fire TV
You may not have a smartphone, or you just simply prefer to control your content with a remote in that case Amazon Fire TV will be a great addon to get to your TV. It also plugs into your HDMI port and will play content from your NAS to a TV. No wires no mess.
nVidia Shield TV
It gets even better! If you want some more entertainment and all previously mentioned functions - nVidia TV is a great thing to get. You can use it for playing games and watching movies from your NAS. The greatest thing is - shield TV does video transcoding. So even if you have a cheap NAS with a weak CPU, in a combination of shield TV you can now automatically on the fly change video file size and format for a destination device. It is a great way to reduce network load and let older devices to play video content which normally was not supported on the device.
Need Advice on Data Storage from an Expert?
We want to keep the free advice on NASCompares FREE for as long as we can. Since this service started back in Jan '18, We have helped hundreds of users every month solve their storage woes, but we can only continue to do this with your support. So please do use links to Amazon Amazon UK on the articles when buying to provide advert revenue support or to donate/support the site below.

Finally, for free advice about your setup, j
ust leave a message in the comments below here at NASCompares.com and we will get back to you.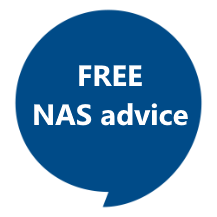 Need Help?
Where possible (and where appropriate) please provide as much information about your requirements, as then I can arrange the best answer and solution to your needs. Do not worry about your e-mail address being required, it will NOT be used in a mailing list and will NOT be used in any way other than to respond to your enquiry.
Terms and Conditions
Alternatively, why not ask me on the
ASK NASCompares forum
, by clicking the button below. This is a community hub that serves as a place that I can answer your question, chew the fat, share new release information and even get corrections posted. I will always get around to answering ALL queries, but as a one-man operation, I cannot promise speed! So by sharing your query in the
ASK NASCompares
section below, you can get a better range of solutions and suggestions, alongside my own.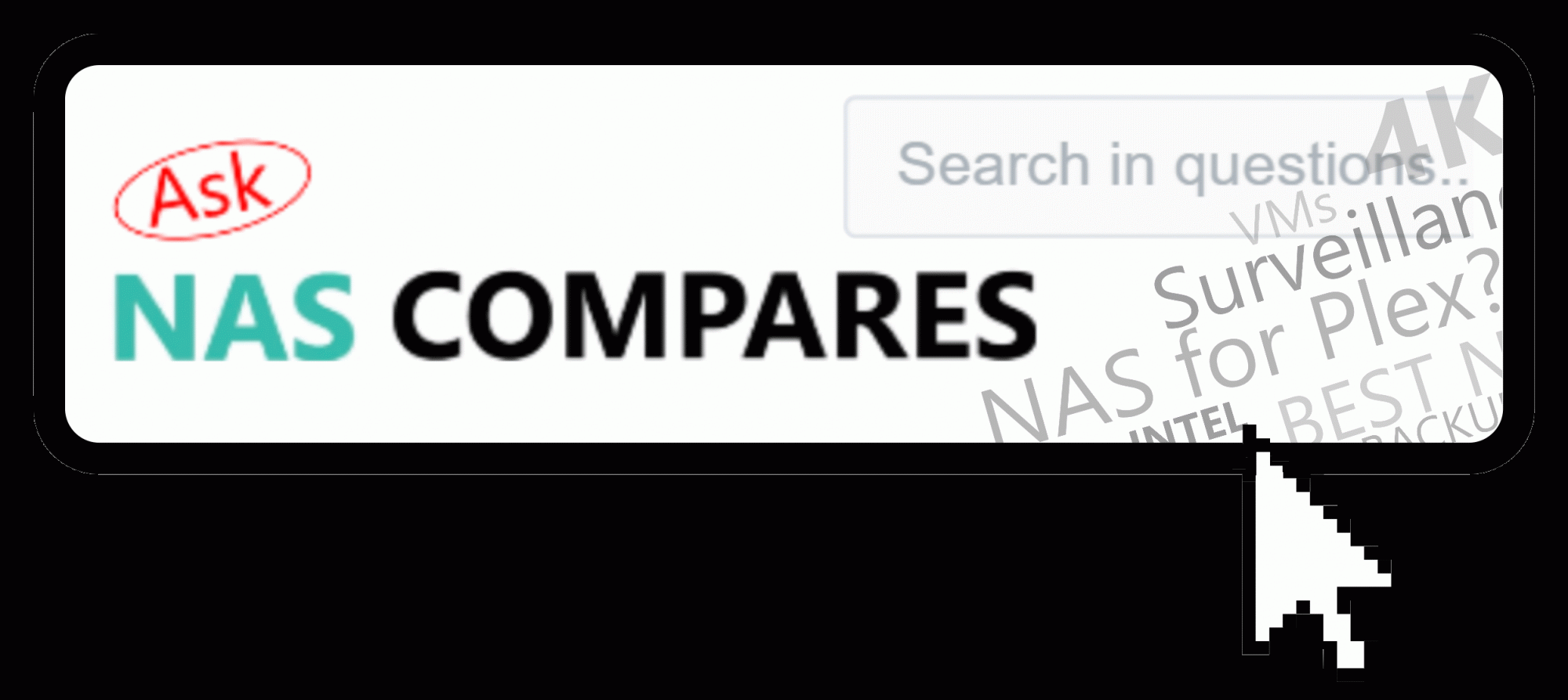 Home: https://www.backblaze.com/cloud-backup.html#af9rgr
Business: https://www.backblaze.com/business-backup.html#af9rgr
Comparison with other service providers: https://www.backblaze.com/best-online-backup-service.html#af9rgr