Synology Software on a Custom Built NAS
The appeal of building your own Network attached storage device (NAS) rather than buy a pre-built unit from a top-tier brand like Synology can be very tempting. The hardware using in the majority of Synology NAS devices is pretty low when compared to PC's and with pre-built NAS devices often having pricetags noticeably higher than those of buying a CPU, Motherboard, Memory, PSU and case individually – the appeal to build your own NAS is very high indeed. The big selling factor of Synology NAS is their software – DiskStation Manager (DSM) and it's many applications, versatility and user-friendly build interface (as well as a big pile of free mobile applications). Synology do not let users buy their software separately from their hardware and this means that users have to make a choice between saving money on the NAS hardware or spending more on a Synology and getting the software. However what if there was another way? A way to install the Synology DSM software on your custom built PC? Thanks to Xpenology, this is now possible.
Using Xpenology – A Warning!
Right, let's discuss the elephant in the room!  NASCompares are not responsible for the legal consequences of using Xpenology. It should always be noted that this is not endorsed by Synology and should be used purely as a form of reference and not as an alternative to purchasing a Synology NAS with included DSM software.
This article is not intended for consumers. This article is intended for app development and research, and contains information and links only for trained professionals on study opportunities on DSM. We do not recommend routine use of XPEnology! For reliable operation of the DSM, you should buy the original product from the manufacturer! You should NOT use this as an alternative to a Synology NAS and for those that want to test the DSM software, we recommend visiting the live demo here.
If you are not yet familiar with the devices from the synology, it's time to do it! To get started, visit the company's website Synology, read the line-up of this manufacturer.
DSM loved by many, but unfortunately Synology not released a version for PC, the operating system is not compatible with the hardware of many PCs and servers are not produced by Synology. Despite the fact that the development team at Xpenology was able to release the bootloader, allowing DSM run on almost any computer, we strongly recommend that you refrain from using a bootloader on production and buy it from the above-mentioned original products from Synology. Use it at your own risk! We will not be held responsible for any data loss or broken machine.
What is DSM?
The heart of the device is its Synology operating system DSM (Disk Station Manager), which is used in all devices produced by Synology. It is a well-optimized Linux kernel, most of the changes which aims to work with hard disk drives and Raid arrays. As well it is composed of many Open source packages, details of which you will find just the manufacturer's website. Let respects the company's Sinology! They did a great job – their products are the best and we will tell why. Thanks to them!
What is Xpenology?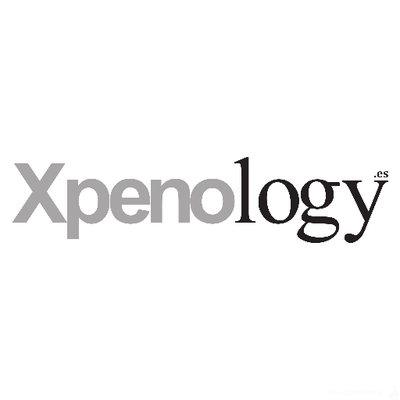 Xpenology is a bootloader for Synology's operating system DSM, running on a custom Linux version developed by Synology. Its optimized for running on a NAS server with all of the features you often need in a NAS device. Xpenology creates the possibility to run the Synology DSM on any x86 device like any pc or self-built NAS. So you can benefit from the powerful multimedia- and cloud-features of DSM without buying the hardware NAS from Synology. A lot of people prefer this because they can pick out there own (more powerful) processor and RAM to handle things like transcoding video. This will also save money and make you more flexible in the long term.
It's also possible to natively install and run apps on DSM using their package manager. Think of the package manager like its own app store where you can download (and manage the update process) of each application. This includes some useful tools and packages like git, other version-control systems, cms like WordPress, LDAP-servers, your own mail server, the popular "Docker" and even a surveillance application where you can control and manage IP cameras in your home or business.
I think this is an important thing because Synology offers really great support. They're smart using Linux and would fix strange bugs remote over ssh. You should decide if its worth from you to buy a stock-NAS to benefit from them. Especially for end-users which less or none experience in IT/Linux, it would be a better deal for them to buy a Synology NAS, switch it on and have fun without caring about the backend technology.
Where Can I download Xpenology?
Downloading Xpenology is pretty easy and once downloaded, you can install in about 15-20 minutes. If you are doing a fresh install of DSM 6.1 then carry on with the tutorial and omit references to DSM 5.2. if you are upgrading then these are the same instructions to use to get started.
How Do I Install Xpenology?
There are a few things you need to get this up and running the first thing is, of course, a computer, the next thing you need is a USB stick. I just use an old one I had laying around here and it will do the trick! So if you have that and a little bit of spare time you can get this up and be running pretty quickly. If you're doing an upgrade make sure you have a backup of your data before moving forward, you will be glad you did if anything turns south!
What Are The Hardware Requirements?
First is the hardware I used for my build (check prices below):
ASUS H87I-PLUS Motherboard
2 x WD Red 2TB NAS Hard Drive  & (1) 4TB WD Red NAS Hard Drive
Seasonic 360W 80PLUS Gold
Crucial Ballistix Sport 8GB Kit (2 x 4GB)
Now the above hardware is only what I ended up using because it fit my specific needs. When it comes down to it you can install xpenology on almost any PC you might have laying around. A lot of people are also using the HP Microservers like the HP n40l and the newer HP ProLiant N54L, they are a great fit for a basic install with plenty of people in the community sharing the same setup. So if you run into a snag or have questions about your options, chances are there are some people that can help.
Is Xpenology Legal to Use?
Synology's DSM is built on open source software so the community has edited the code (in layman's terms) to get it to work on non-Synology devices. It's probably illegal to some extent but if you're just using for personal use as I was, there shouldn't be any issues. I would not recommend using Xpenology for business use or anything other than your own personal lab-project and overall curiosity.
For reliable operation of the Synology DSM, you should buy the original product from the manufacturer. To be honest, using Xpenology has only made me fall in love with the DSM and is the reason why I have purchased 2 Synology devices since discovering the DSM.
Is Xpenology Stable?
As a person interested using Xpenology you should keep in mind, that this is not an official Synology release. Although it's based on the official Synology DSM which is the same as whats found on the actual Synology devices, it's not officially supported by Synology. You could get support from the community for this software, but not from the company itself. Typically once you're up and running things are very stable without any issues but just know that calling support is not an option when you're not running on an official Synology device.
How Easy is it to Update Xpenology?
Updating Xpenology is pretty easy, especially the minor versions. Usually, you're not missing much between the minor releases but if you want to stay up to date just keep an eye on the Xpenology forums and someone will post the instructions once they have the new version up and running. I typically wait a few months to see if anyone has any bugs they ran into. It's advised to turn off auto-updates to prevent your machine from trying to update on its own.
There is plenty of guidance on the XPEnology Forum HERE.
The major Xpenolgy updates usually take a little longer to get up and running but again, if you just wait for the community to post feedback and get all of the bugs worked out, you can update whenever you're ready. There is no rush and I typically stay on the older working versions until a major release is out.
You can start the Xpenology/Synology DSM Guide HERE
Conclusion
If you're a do-it-yourselfer, then Xpenology would is a great and cheap solution for a home project. If you're looking for a reliable OS for a business level NAS, I would advise you to purchase a real Synology device. You will not be disappointed and the cost is well worth it. Synology has continued to innovate a lot faster than most companies in this space and they even have several mobile apps that play along nicely with their devices.
Articles Get Updated Regularly - Get an alert every time something gets added to this page!
This description contains links to Amazon. These links will take you to some of the products mentioned in today's content. As an Amazon Associate, I earn from qualifying purchases. Visit the NASCompares Deal Finder to find the best place to buy this device in your region, based on Service, Support and Reputation - Just Search for your NAS Drive in the Box Below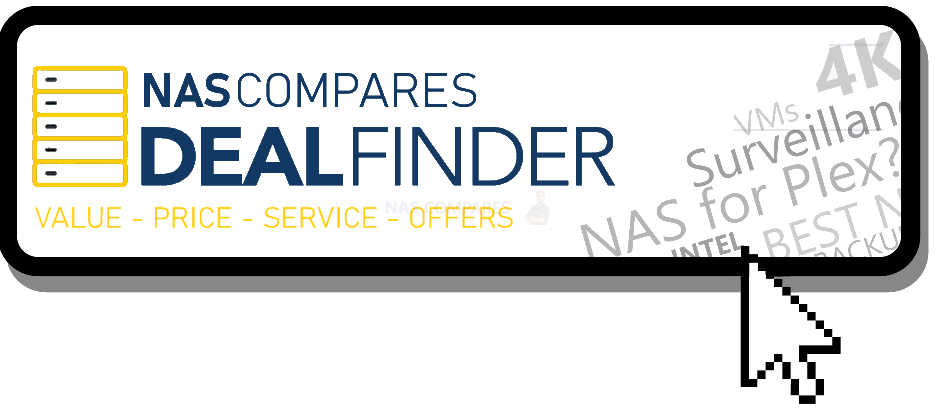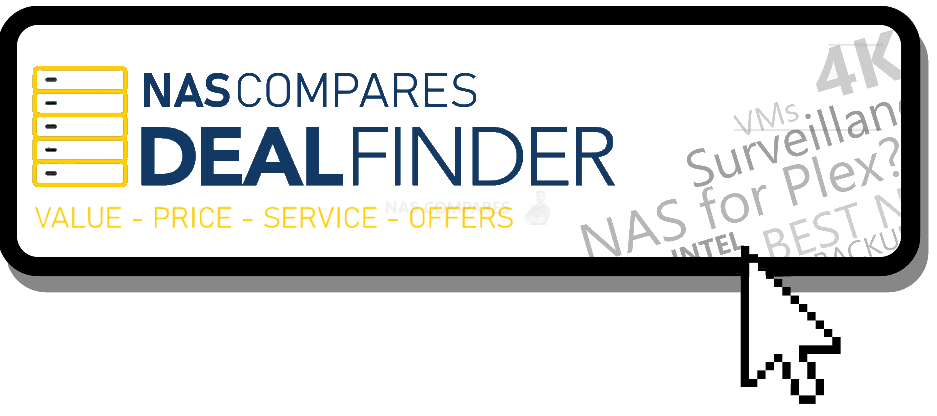 SEARCH IN THE BOX BELOW FOR NAS DEALS
Need Advice on Data Storage from an Expert?
We want to keep the free advice on NASCompares FREE for as long as we can. Since this service started back in Jan '18, We have helped hundreds of users every month solve their storage woes, but we can only continue to do this with your support. So please do choose to buy at Amazon US and Amazon UK on the articles when buying to provide advert revenue support or to donate/support the site below.


Finally, for free advice about your setup, j
ust leave a message in the comments below here at NASCompares.com and we will get back to you.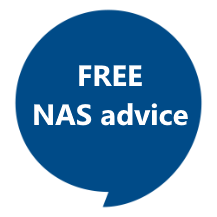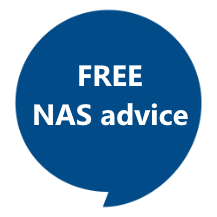 Need Help?
Where possible (and where appropriate) please provide as much information about your requirements, as then I can arrange the best answer and solution to your needs. Do not worry about your e-mail address being required, it will NOT be used in a mailing list and will NOT be used in any way other than to respond to your enquiry.
Terms and Conditions
Alternatively, why not ask me on the
ASK NASCompares forum
, by clicking the button below. This is a community hub that serves as a place that I can answer your question, chew the fat, share new release information and even get corrections posted. I will always get around to answering ALL queries, but as a one-man operation, I cannot promise speed! So by sharing your query in the
ASK NASCompares
section below, you can get a better range of solutions and suggestions, alongside my own.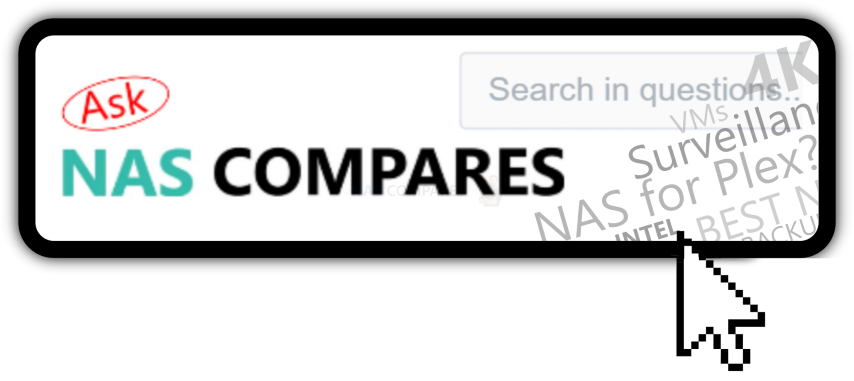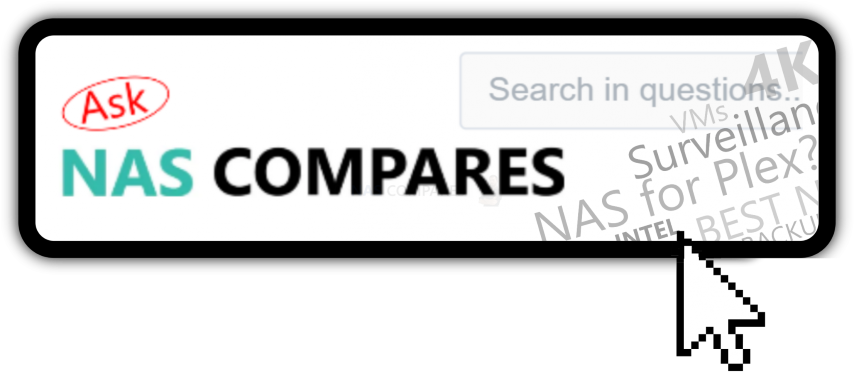 This description contains links to Amazon. These links will take you to some of the products mentioned in today's video. As an Amazon Associate, I earn from qualifying purchases