The New

DS119j

or the Old

DS118

? 

Which Budget NAS deserves your data?
With Network Attached Storage (NAS) being so popular these days, it is completely understandable that in order for everyone to buy one, some more affordable NAS solutions need to be developed. As much as you want a NAS that can do EVERYTHING, it can be rather disheartening to look at a price tag that is literally in the thousands of pounds and realise it is vastly outside your budget. So the next time to look at what you can afford and that is where the Synology J series comes into play. As already discussed in previous NASCompares articles, the Synology J series is designed to be cost-effective (not cheap – very important). That means that the hardware you are buying, though comparatively lower than those in the bigger Intel based, DDR4 and 10GBe ranges, still arrives with standard specifications that will get smaller, standard NAS tasks done. Until this month, the current cost-effective J series NAS that Synology had available was the £170 DS118 (released in late 2017) and it proved to be very popular indeed, with a price point that meant that it and a 2TB Seagate Ironwolf NAS Hard drive came in at just over £250 ex.VAT. The newly available Synology DS119j NAS is the very latest cost-effective unit to be released and many people are wondering how it compares with the 2 years older model, it is worth an upgrade, should they buy the older NAS in a Cyber Monday and Black Friday 2017 Sale, or should they buy the new model? So let's compare the DS119j and DS118 from Synology.
What can you do with a cost-effective NAS? Does budget NAS mean budget results?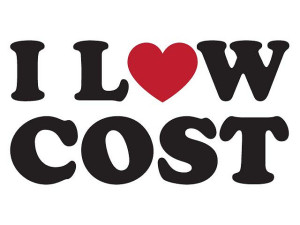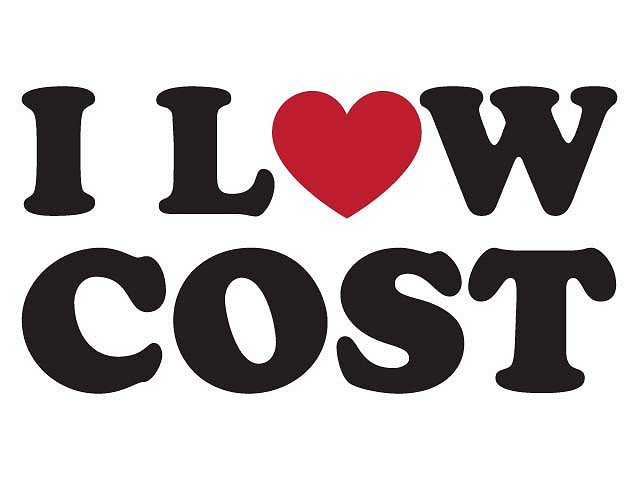 It is completely understandable that many would be nervous buying such low price NAS devices as the DS118 and DS119j. They have been designed to be incredibly affordable and all too often we worry that something is too cheap. I referenced the comedian Dave Gorman a while back with he talked about cheap and too-cheap. For example, you see a ticket from the UK to the U.S. for £180 and you "wooooah..that's a bargain, I will buy that". If you see the same ticket buy for £9.99, you think "that is TOO cheap, the plane must be made of paper, it will never come back!". In essence, people doubt that they can't possibly afford to go that low and still provide the service promised. So what exactly can you do with a Synology DS119j and DS118 NAS? Before we compare what is better or worse about these NAS server devices, let us look at what is the same: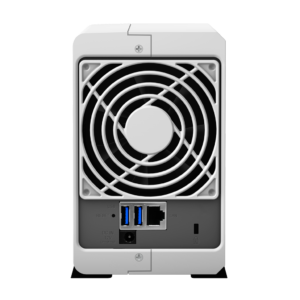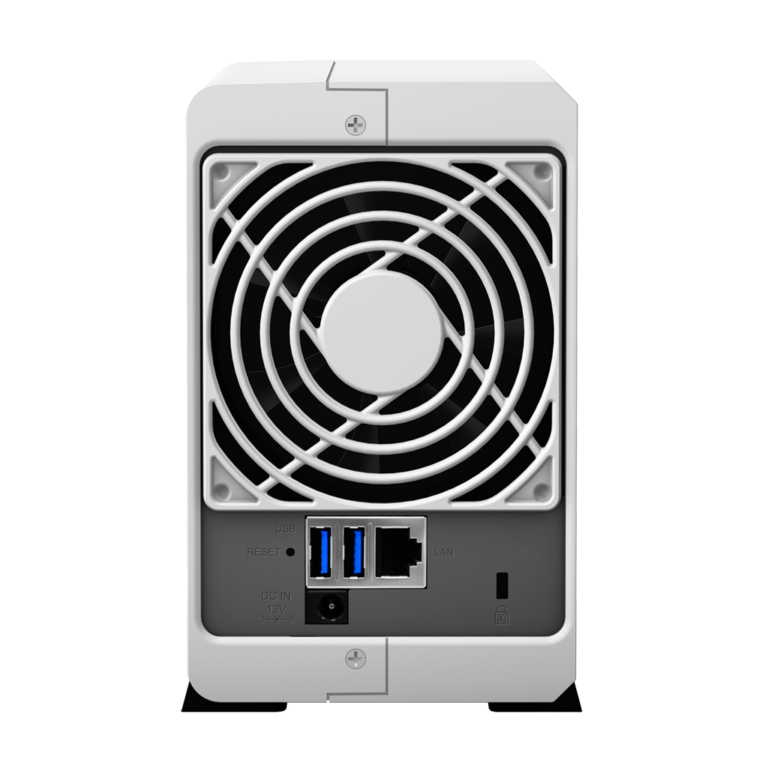 Both NAS arrive with low power use ARM processors and White plastic compact chassis, the result is reduced power consumption, noise and low temperatures

Both units can steam media over the network and internet upto 1080p, however you cannot transcode (transcoding means you change the file size, format, resolution and more so it is better suited to the destination device, such as an iPhone or Android tablet

Both NAS devices are DLNA certified, meaning you can access and browse the NAS via your Smart TV, Apple TV, Chromecast, Roku, PS4, Xbox One and many other network available media devices
Both devices arrive with the Synology DSM software that arrives free, however, it is a more scaled down use version of the software when compared with the likes of the DS718+ and DS218+ NAS (due to the hardware being less powerful and Synology removing applications and functions that the DS119j and DS118 just cannot support. Though there are still lots of apps, access everywhere solutions, easy functionality and an intuitively designed user interface at your fingertips

Both the DS119j and DS118 can be accessed by a multitude of iOS, Android and WIndows mobile applications such as DS File, DS Video, DS Photo and DS Music, all available free

Both DS119j and DS118 arrive with access to the application 'surveillance station' (with the FREE Synology surveillance software – Review here) to set up your own surveillance set up at home, a shop or busy office. They both arrive with two camera licences and providing live, worldwide, permission and encryption based access to upto x5 cameras
Both arrive ready to go (just add one or two Hard Drives) and compatible with Windows, Android and Mac systems, as well as acting as a bring between them as needed

Both can host an easy to set up iTunes server (just install the free app in the App center) to stream media to your audio devices over to DLNA devices in the network

Both units can be used as mail and business servers, as well as providing CRM and CMS systems via apps in the app centre such as SugarCRM

Both units can be set up as standalone download servers, allowing you to set up tasks and schedules for downloading files and in BT, NZB, HTTP, FTP and RSS as you need. Never miss a Podcast or Broadcast ever again
Synology

DS119j

NAS Review
With the release of the new DS119j NAS, when it comes to buying your first network attached storage device there are several reasons why the Synology range appeals to many. With a diverse range of hardware and storage options across a wide series of uses, as well as an impressive range of first-party applications, Synology has fast become one of the biggest names in the NAS. However, so many users have one tiny problem with most Synology devices, namely the price tag. In terms of overall price, you will find that a Synology NAS typically is around 15 to 20% more expensive than most other brands with the same hardware (we will leave software out of the equation for a bit). Added to this is the fact that most buyers looking to buy their first unit are nervous in spending large sums of money on a largely unexplored area of technology.
This slideshow requires JavaScript.
| | |
| --- | --- |
| DESIGN | Much like the previous DS118 release, the chassis is plastic in design. Although this is not favoured by everyone, I would say that it does massively reduce noise and does bring the price down considerably. Additionally, it is very modern and sleek. |
| FEATURES | For a NAS arriving at such a low price point, there is no denying that it gives alot. Arriving with a slightly slimmed down version of the DiskStation Manager Application software (due to that 256MB of memory). It supports all the standard applications regarding backups, surveillance, DLNA and more. However, it will support them only to a streamlined degree. |
| PERFORMANCE | As a 1-Bay NAS server, there is no denying that you are getting ALOT for such a small comparative price tag. In terms of performance, you will most likely see around 80MB-100MB of Read and Write. Plus you will get 1080p DLNA support, Surveillance, 2-3 Backups at once. Not going to blow your socks off, but for low-end users, it will be more than sufficient. |
| VALUE | There is no avoiding it, THIS is the lowest priced Synology that you can buy right now with this kind of hardware and for those looking to dip their first toe into the world of NAS or to get a low end network backup, you will struggle to find better! |
Luckily Synology has already addressed this problem before with the inclusion of a budget range of devices that serves as a fantastic introduction point to network attached storage and the Synology Diskstation Manager (DSM) system software. The latest entry into this series, known as the Synology J range, is the brand new Synology DS119j, a single hard drive cost-effective network attached storage device for desktop use. With a price point at just around £85-90 without VAT or hard drive media, you are looking at an impressive solution for those wanting their first NAS, yet not wanting to spend too much. Today we want to review this device and let you know if this surprisingly low price Synology drive can still deliver the promises of Synology and DSM 6.2. Ultimately, we want to work out if this device worth your money and your data.
| | |
| --- | --- |
| DESIGN | There is no avoiding that it looks plastic and only available in white. |
| FEATURES | The 256MB of Memory is going to be a real limiting factor for many users and a tough pill to swallow paired with a dual-core ARM CPU at 64bit – it will be tough to get the most from that CPU. |
| PERFORMANCE | You will hit a glass ceiling VERY early on in terms of speed and you will most likely outgrow the device before the warranty expires. Luckily you can still use the device as a network backup for your next NAS and you can still return on your investment. |
| VALUE | If you are looking for a NAS that will perform for multiple users at once, playback 4K, Support RAID and Multi-drive functionality and more modern network functions – Maybe look at the DS218 or DS218+ |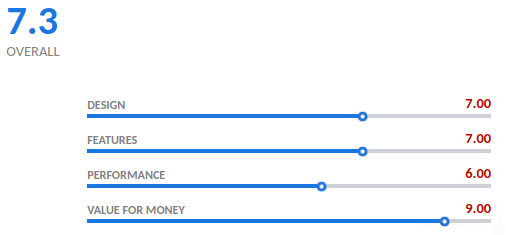 Although this device will only cost you less than
£175 including TAX and a 2TB hard drive
, it can still perform the bulk of the standard tasks that are available in modern NAS and if you are looking for a universally supported DLNA or backup device, this is the one for you. Though definitely not aimed at the NAS experienced or 2nd time buyers, or those looking for a solid foundation to build a business around, if you are looking for a network attached storage device to act as a network backup or just want a simple nice to do basic tasks such as media and protecting the data on your other devices, I recommend the Synology DS119j NAS.
Synology

DS118

NAS Review
Below is what we said about the Synology DS118 NAS when it was released back in late 2017:
| | |
| --- | --- |
| FEATURES | For such a compact and cost effective device, it is possibly one of the best cost v hardware NAS that Synology have ever produced. Supporting many common NAS applications and functionality such as transcoding, 4K Playback, surveillance recording from IP Cameras, Apple Time Machine and more Don't let the size fool you |
| PERFORMANCE | Performing better and with more efficiency than the older DS116, the DS118 quad core Realtek CPU and DDR memory mean that you have a good balance of power underneath the bonnet. However it is designed more with efficiency than power in mind and therefore you should factor that in when buying, |
| VALUE | Hard to argue with so much ability and output at this price range. You need to overcome the lack of RAID protection and intel CPU, but after that you will not be disappointed. Easily one of the top 10 NAS devices we have seen so far |
| DESIGN | Using the same chassis as the DS116 NAS, the DS118 NAS is a compact, low power use, low noise and discreet size. If you are looking for a NAS you cancelled in a cupboard or draw somewhere, this may well be the perfect NAS for you. |
| | |
| --- | --- |
| FEATURES | The only downside, despite the high performance, is that this is based on the fact it is an ARM processor and therefore will always pale in comparison to a solid x86 based Intel or AMD CPU. Disappointing that PLEX has not yet released supported plex app. |
| PERFORMANCE | Once you start looking at tasks that factor higher amounts of rendering, transcoding or much broader multimedia tasks across multiple streams at once, you will start to struggle |
| VALUE | If you have used NAS in they past, especially a device released this year) then the DS118 will not exactly blow your socks off. For it's size and price tag, it is an excellent NAS, but more designed with first time NAS users, micro users or those on a tight budget in mind. |
| DESIGN | A Single HDD NAS, as many already know, lacks RAID protection. This should certainly be a factor to take into consideration when considering a NAS to store all your data. |
This slideshow requires JavaScript.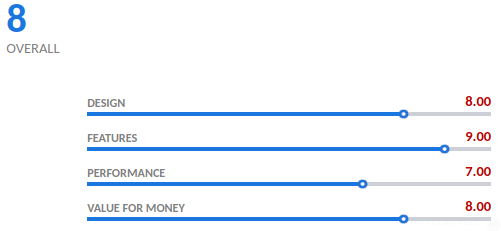 Synology

DS119j

vs

DS118

NAS – Specification Comparison