PlayStation Classic

Review – A Fine Idea

As previously mentioned here on NASCompares, the average buyer of NAS in a professional capacity is in his late 20s/early 30s, a fan of gadgets, games and almost certainly played computer games growing up. Not so long ago, this would have been seen as a bit of a shameful secret, a guilty pleasure or a hobby best left indoors. Fast forward to 2018 and not only are the gamers making millions, but the demand for retro consoles that let users replay their old favourites in their most familiar settings is a lucrative industry indeed. Network Attached Storage brands such as QNAP and Asustor have taken to including classic games on their HDMI enabled platforms, or emulators that allow users to play questionably legal ROMs on their home NAS drives. There has always been a heavy overlap between gamers and NAS in the venn diagram of technology and now that this demand for retro gaming is at fever pitch, Sony has chosen this time to release their new retro throwback to arguably one of the most popular consoles of all time, the PS1, and release the PlayStation Classic. Already covered 2 months ago here on NASCompares, we now have hands on the device and want to discuss whether this is nostalgia at it's finest or is it a Christmas cash grab? Let's find out.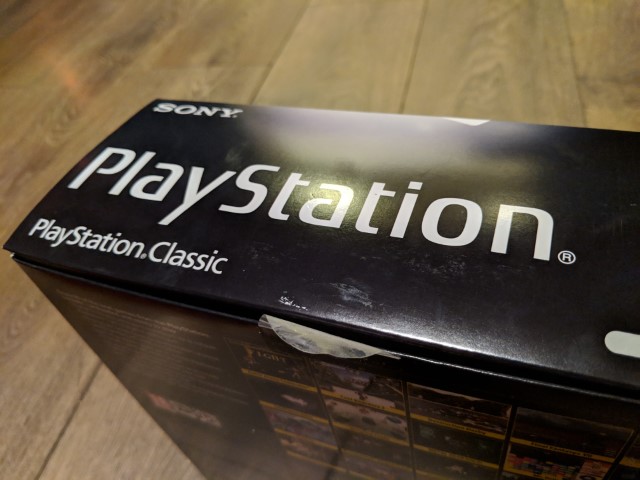 PlayStation Classic

– Design

The first impression you get when holding Sony's £89 PlayStation Classic chassis is that it's a well-made little device with some great details on the surface. Memories of gaming in the 1990s will likely come flooding in, and if the cute console wasn't enough, the classic and quaint PlayStation controller will almost certainly get you in the mood for some Tekken 3, Metal Gear Solid, or maybe even the original Resident Evil. There has been numerous critic about the launch line up, with the lack of Crash Bandicoot, Wipeout and more being shockingly overlooked. But you cannot fault the external design of the unit itself, as it is a perfect scaled version of the 1994 classic console.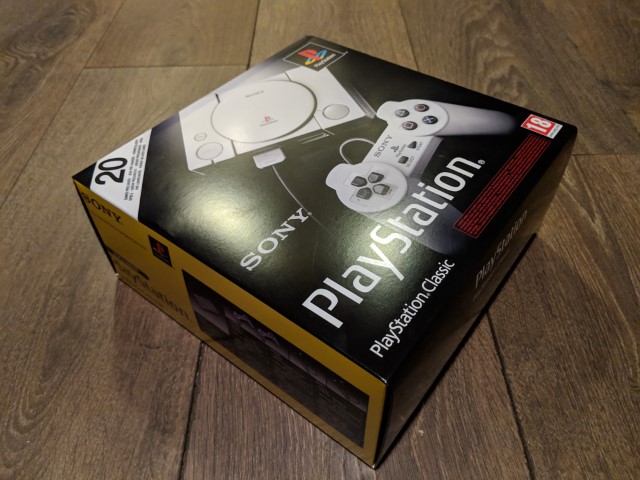 When Sony announced the PlayStation Classic earlier this year, it didn't exactly come as a massive shock to many. With emulation technology becoming so accessible, as well as Nintendo having already laid the foundations for this kind of product with its classic NES and SNES Editions, as finally, companies like Sega and SNK had also jumped on the bandwagon (with their own products and numerous 3rd party alternatives. However, given how groundbreaking the original 32-Bit PlayStation was when it launched back in 1994 in Japan, this new micro-console announcement certainly captured the imagination of players; can Sony's effort leave up to the reputation and perhaps even combat Nintendo's critically acclaimed efforts? Let's find out.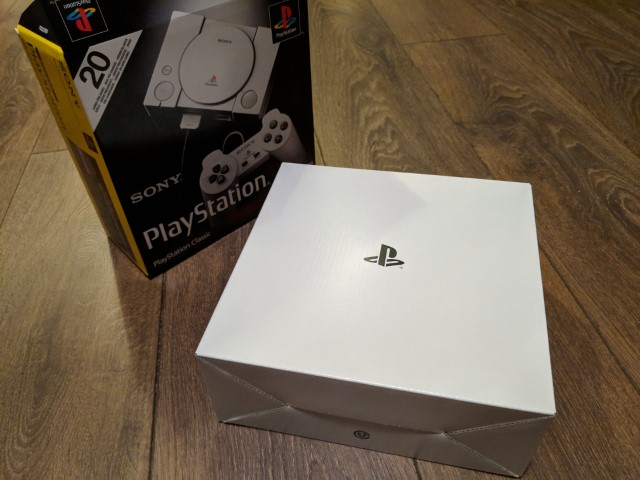 The Retail Box does do a very good job of making me feel nostalgic about the original PS1. In a remarkably compact box, it is only fractionally large that the retail box of two mobile phones. Given the original arrived in a retail that you could barely fit under your arm, this is a clear indication of much much hardware has changed.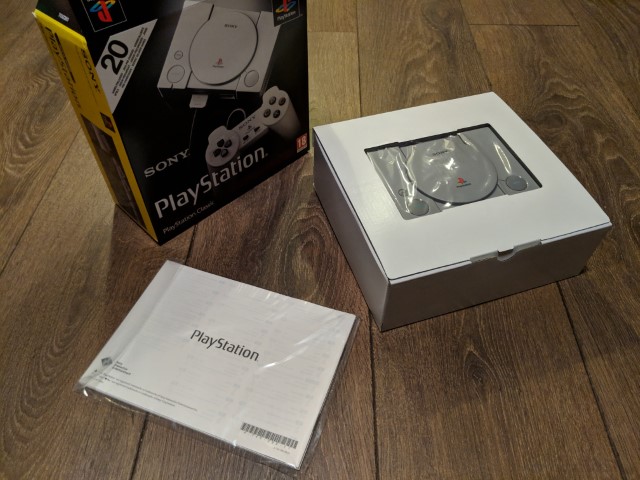 They have really managed to cram it all in here! The entire retail package of the PlayStation Classic, controllers and manuals are all packaged well and aside from the lack of a power supplier/mains power connector (will cover this later, there is a good amount of hardware for the price tag.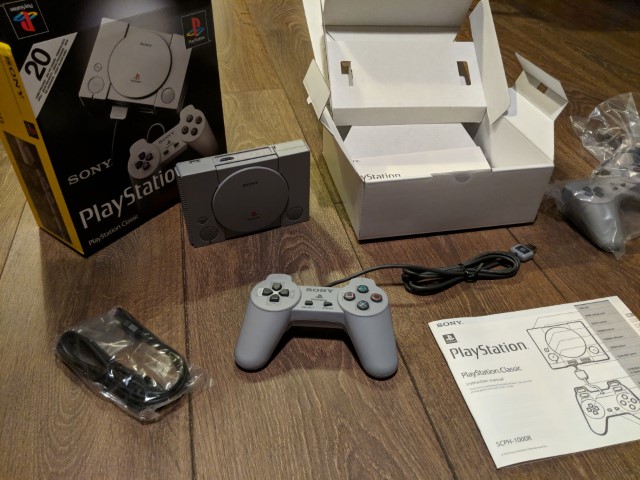 PlayStation Classic

Review – Hardware

Let us discuss the chassis. Coming in at around 45 percent smaller than the original console, the PlayStation Classic is a pint-sized yet perfectly-formed recreation of the iconic grey box. Naturally, there's no optical drive this time around (it would somewhat defeat the object) and all of the games are stored in internal memory in virtual disc form.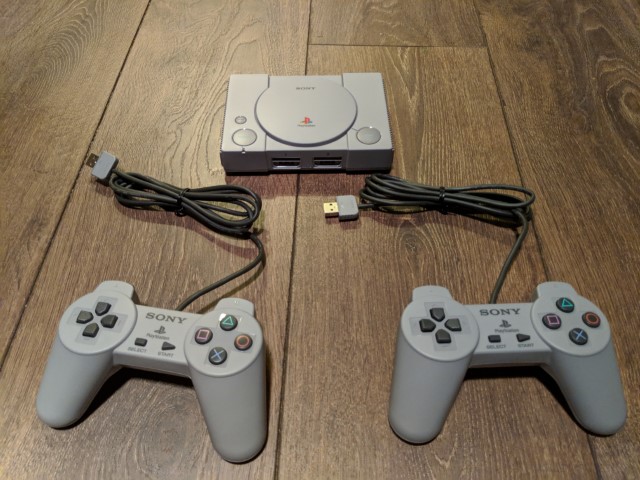 The buttons on the top of the console also functions somewhat differently; with 'Reset' now used to create restore points in games (we will cover this later on) to return to a pre-set point in your game, while the eject button (which, on the original console, would pop the CD drive lid open) can be used to play multi-disc titles, such as Final Fantasy VII.
In terms of inputs, there are two USB sockets at the front into which you plug the bundled controllers, while around the back we've got a USB connection for power and HDMI-out. There's no power block included with the machine, so you'll either have to power it using a USB port on your TV or use one of the many mobile phone chargers you no doubt have lying around your household.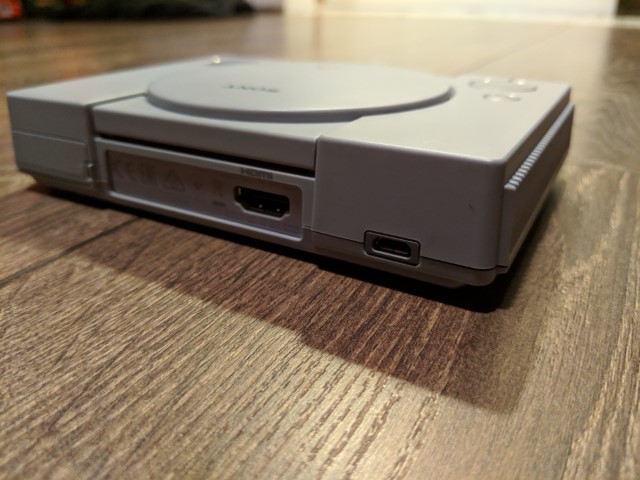 It might seem mean-spirited of Sony, but it's not a massive deal. I have reached out to Sony on this back when the device was first previewed and been informed this was not an effort to economize (would barely register to be honest) but a decision made at build to stop waste, given that most smart/HD devices can supply the USB power required for this device.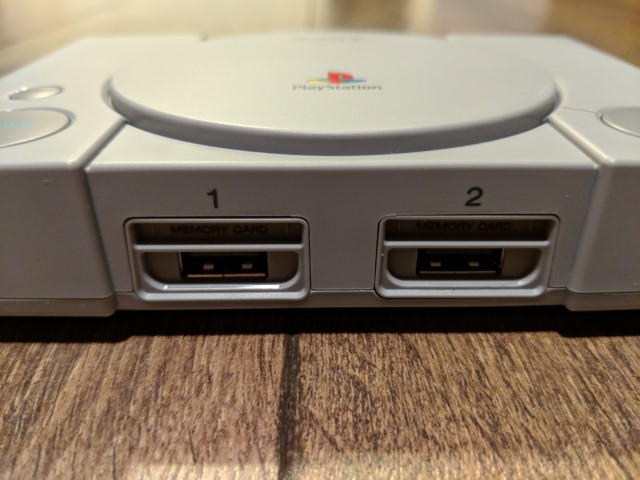 Were it not for the USB plug on the end of its lead, you'd swear this was an original PlayStation pad from way back in the day. It's such a convincing facsimile of the authentic controller that we were instantly transported back to our teens when we picked it up, our minds flooding with warm memories of playing Toshinden and Tekken with my brother, mashing the buttons with glee/frustration. It feels the tiniest pinch more plastic than the original, but it would be easy to imagine my memories being duped by the fact my original controllers were used over YEARS.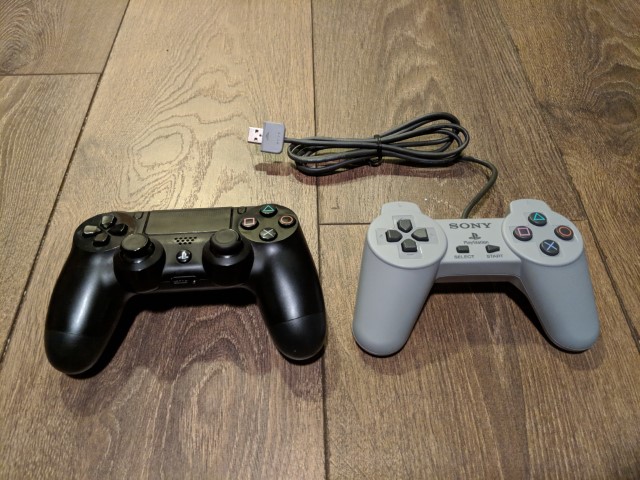 Everything feels just authentic, and despite lacking force feedback and analogue control sticks, there's no denying that this is one of the most iconic controller designs of all time (rivalled only by the N64); you only need to look at the similarity between these and the PS4 pad to appreciate that. It's a timeless design which ticks all of the right boxes. But I still find it difficult to give up on the analogue sticks. If the original PlayStation had never featured this form of control, I would not have given it thought, but alas this clear intentional omission does leave me a tad aggro'd when games such as Resident Evil that was vastly improved with the control sticks for motion, the first person POV of MGS with accessories or the smooth movement execution of Tekken 3 with control sticks are taken away..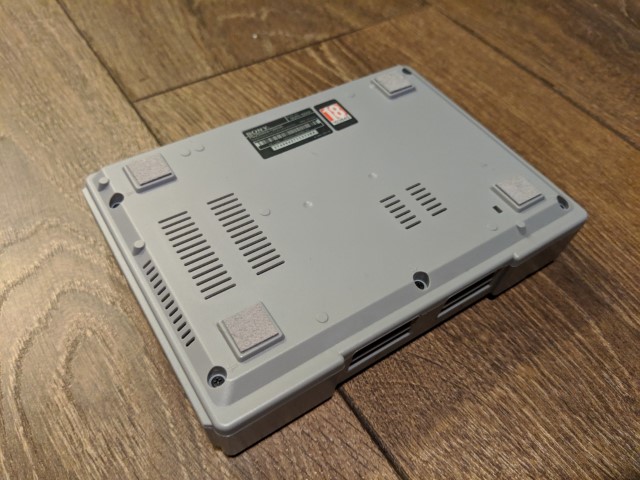 PlayStation Classic

Review – The User Interface

Sony has kept things very simple with the PlayStation Classic's UI, partly because it has tried to mimic the menu system seen on the original machine (at least, the menu you saw when you booted without a disc in the drive). It even uses the same (rather dated) rainbow-splash text which practically screams 1995. Am I impressed? Simply – YES. It would be hard to please everyone with the right user interface between authenticity towards a 24-year-old device that (at launch) would have no concept of its virtual equivalent in 2018. I think it finds a good line between functional, useable but still maintaining its theme to the core audience. Upon booting up the system and diving into the main menu, you're greeted by the bright colour scheme of the original PlayStation's memory card and CD player menus, albeit with a carousel of the 20 available games ready for perusal. So far so good. Pick a game and you're seconds away from revisiting some of the iconic games from Sony's debut console.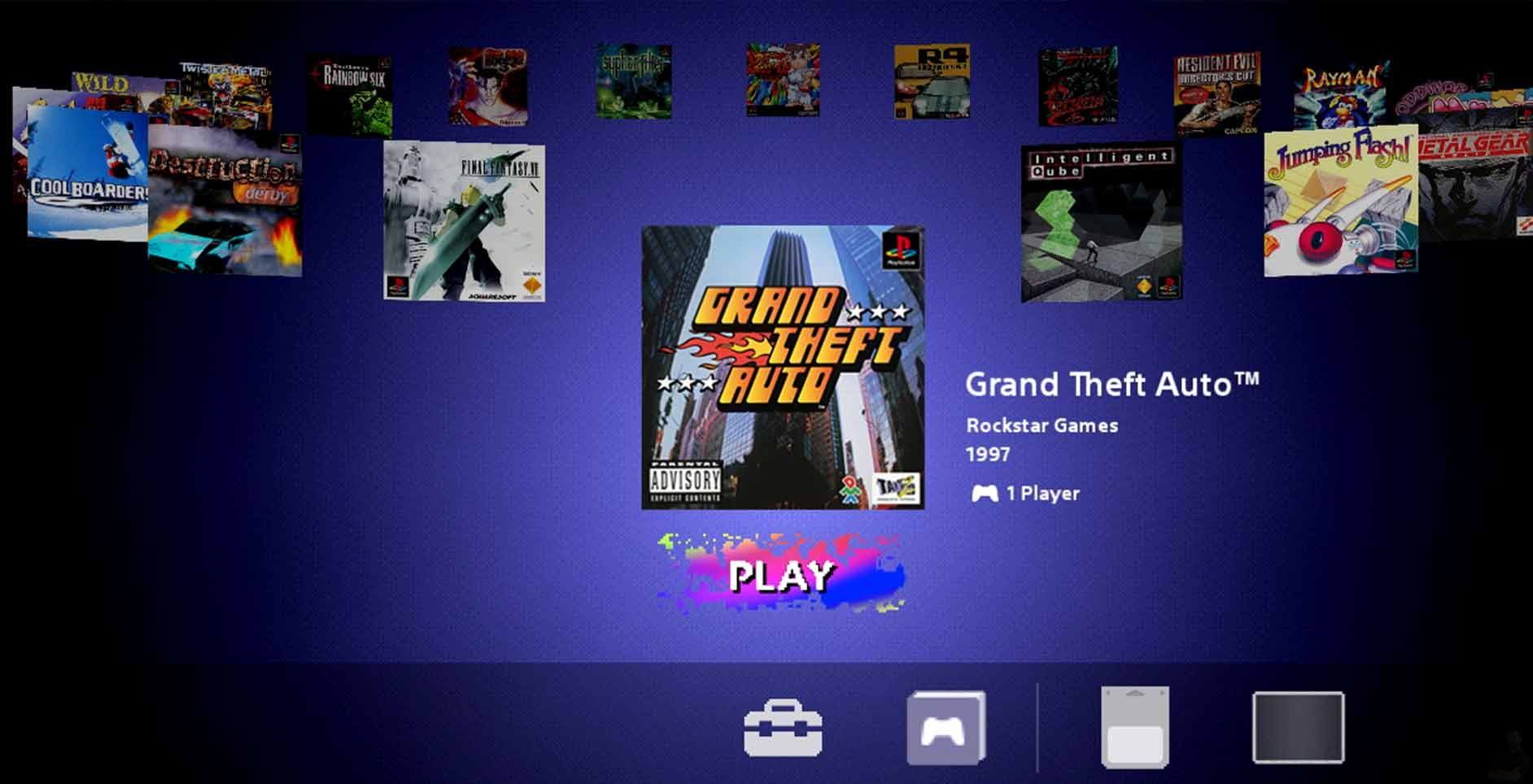 While the menu might seem massively dynamic compared with the raspberry emulators and retro consoles being released earlier in the year, it gets the job done well enough. A carousel of games can be navigated through, and each one has its own 'virtual' memory card for standard save data. You can also use the previously mentioned restore system to pause a game and then jump right back in at any point. Do remember those that the restore function is only for a single game at a time, not multi 'quick save state' options that other retro consoles offer (left me a little sad, that one).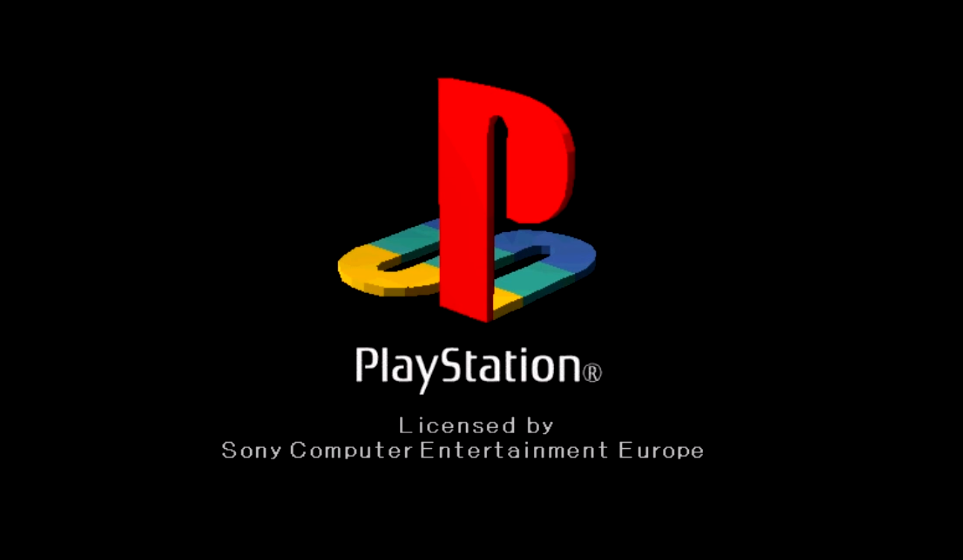 In terms of video configuration options, this is a pretty modest experience. You can't change the aspect ratio of the image the console outputs, so it remains an old-school 4:3 – which is how it would have been back in the day. There are no filters or display options, so you're very much at the mercy of how your television upscales and handles 720p content (I tested on two screens and met with differing results with regard to jagged edges. Having said this, the image is crisp and colourful, and any complaints you may have about the quality (such as terribly grainy full-motion video) lies with the original software and how it was compressed to fit on a CD. These limitations are clearly in place, despite the leap into the more virtual form.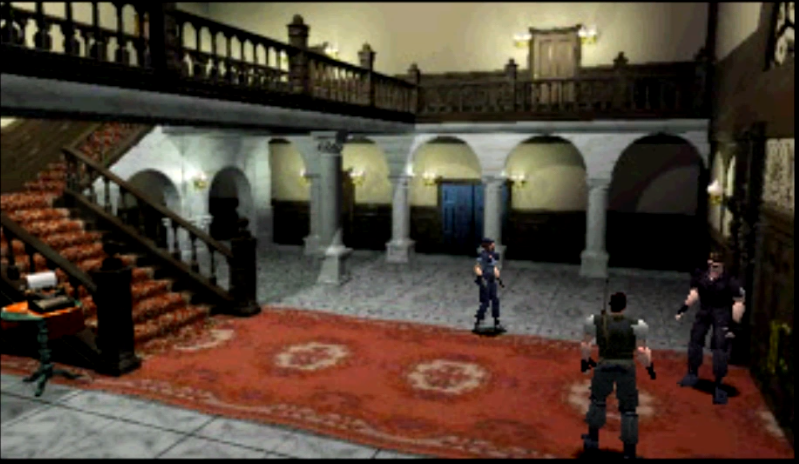 So, to the games themselves.
PlayStation Classic

Review – Games

As mentioned, the PlayStation Classic arrives with 20 games included. The first thing to address that let me a little sad was that THESE are your lot. There is no SD Card expandability and the USB MINI port cannot be used to add/remove games from the internal NAND/Flash memory. This is a real shame, as aside from the possibility of upselling further games by Sony themselves, it has led to many users having polarized opinions of the games inside. With PS1 games in a virtual image from being available for £3-5 on the PlayStation Network (PSN) worldwide for over 10 years  (Since early PS3 and PSP Go launch), it seems an odd choice to create this limitation. The complete list is as follows:
Battle Arena Toshinden – PAL Version
Cool Boarders 2 – PAL Version
Destruction Derby – PAL Version
Final Fantasy VII
Grand Theft Auto – PAL Version
Intelligent Qube
Jumping Flash
Metal Gear Solid
Mr Driller
Oddworld: Abe's Oddysee – PAL Version
Rayman
Resident Evil Director's Cut – PAL Version
Revelations: Persona
Ridge Racer Type 4
Super Puzzle Fighter II Turbo
Syphon Filter
Tekken 3 – PAL Version
Tom Clancy's Rainbow Six – PAL Version
Twisted Metal
Wild Arms
Now, there are some solid-gold classics in that line-up. Tekken 3 is one of the best fighters of its generation, while Ridge Racer Type 4 is arguably the best arcade racer on the PlayStation and still plays like a dream today. Metal Gear Solid may feel crude compared to more recent entries in the series but it has a fantastic story and tight gameplay, and we don't need to justify the inclusion of Final Fantasy VII – it's one of the best RPGs ever made, and also one of the best games ever, full stop. Titles like Jumping Flash, Wild Arms, Resident Evil, GTA, Intelligent Cube and Puzzle Fighter are also hard to disagree with as they're all entertaining titles, even if they're perhaps not the very best the console had to offer in their respective genres. But these are games that have a cult following, so although I can understand their inclusion, I think they are the sort of games that will please 4 out of every 10 people. On a device locked in at 20 games that cannot be exchanged – that's a painful dealbreaker for some.
However, this is where things get very conflicted. The PS1 has an incredible history of unique and genre-altering games which, although groundbreaking in many regards are just not popular in the mainstream. Entries like Battle Arena Toshinden, Cool Boarders 2, Destruction Derby, Twisted Metal, Tom Clancy's Rainbow Six and Syphon Filter feel like filler and many of these are quite frankly painful to play in 2018 (Battle Arena Toshinden was hardly much fun back in 1994 and was an early example of a 32-bit fighter using its visuals to impress rather than its gameplay, which was largely overlooked or poorly compared with Virtua Fighter on the 32X/Saturn). These WERE good games, but a combination of poor ageing, terrible performance by modern standards, or controls that feel primal compared with modern control methods (especially Rainbow Six and the 'look around' functionality) only further compound the annoyance of being limited to these 20 titles.
While you could argue that there will be some fans out there that will have fond memories of these games, they're a long way off being the best the PlayStation has to offer and would have been much better provided as a bonus extra in the form of the PlayStation Demo 1 disc (in virtual form) that was originally used to promote the platform to new users). Then there is a simple fact that there are key and obvious titles missing. What happened to Wipeout 2097 (bung on Firestarter), Soul Edge, Gran Turismo, Tomb Raider, Colin McRae Rally, Spyro The Dragon, Crash Bandicoot, PaRappa the Rapper, Silent Hill, Tony Hawk's Pro Skater, Bushido Blade, or Resident Evil 2 – any of the many other PlayStation classics that really should have been included here? These are all AAA stone cold classics and I think most users would have paid close to double for a console that included these titles  INSTEAD of the earlier SONY IP titles that were included (that perhaps kept this device at it's modest price tag).
Sony was never going to please everyone with the PlayStation Classic lineup (literally hundreds of titles) but it really does feel like some of these games were selected with 'filler' in mind. We can only assume that licencing issues may have prevented some titles from making the cut and there's the topic of timing that could negatively impact HD Remasters currently in the works, but even so, this console is supposed to represent the best the 32-bit PlayStation had to offer – what we have here is a smattering of good games accompanied by some you'll boot up once, if at all. To make matters worse, Sony has decided to use the PAL versions of some games, which means they actually run slower than the NTSC editions. We can only assume this has something to do with the included languages in each game (the PAL versions will have supported more languages) but it's an odd choice which means we're not getting the best editions of all these games; even in the US, the affected games are in PAL format. It's a puzzling decision that smacks of laziness on Sony's part. The unfortunate result is that a couple of titles have the feeling of being worse than their 90's original counterpart – something that is impossible to accept as anything short of insulting. This is noticeable at points in Tekken 3 when, at release, the UK version was noted as having a lower FPS in comparison (a killer in a beat em up back then).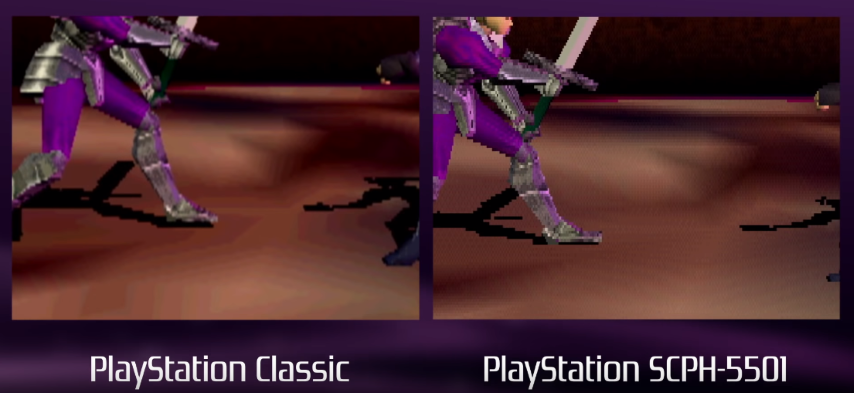 It's well known that mid-'90s 3D games can look rough around the edges, so it's not surprising to see jagged 3D models and crummy textures on the PS Classic. You may also recognize the familiar screen door-like dithering effect over large parts of the screen, though because you are playing on an HD flat screen and not a CRT monitor, the effect is very pronounced. All of these caveats are part and parcel of the PlayStation experience and could, in theory, be forgiven, but not in practice. The PS Classic is configured in such a way that the overall image is rendered blurry at 720p due to poor image stretching, which consequently muddies up graphics that were already borderline ugly, to begin with. Other retro systems have worked around this and several 3rd party emulator consoles using raspberry Pi designs and custom devices have managed to get around this (with marked improvements), so what is Sony's excuse?
The frustrating thing about the PS Classic's basic configuration is that it's based on a well-documented emulator–ePSXe–which supports a wide range of options to help you tailor the handling of games to your liking. Want to add anti-aliasing or change the native resolution? You can do that most anywhere you use the emulator, but not on the PS Classic. Sony has effectively left options on the table that could have made a big difference when it comes to actually play the games you're feeling nostalgic for. Despite running on a pretty robust open source emulator, the PlayStation Classic also doesn't offer any of the improvements or tweaks you might be accustomed to from PC-based emulation. There's no way to tune the default graphical or audio settings (such as adding filters to recreate CRT scanlines, for instance), and you can't rewind and/or speed up the emulation itself, either.
PlayStation Classic

Review – Conclusion

I really, REALLY wanted to love this device. I have to work in various forms of IT and Digital entertainment for well over a decade and looked forward to when this device (or something like it) would arrive. The PlayStation Classic had the potential to be something truly incredible; given the vast library of amazing titles on Sony's first console, it was fair to expect a stunning product – and while the PlayStation Classic still manages to impress in many regards, it feels like a missed opportunity as well. There are too many non-essential titles included to make this feel like a true representation of the sheer amazingness of the console's software selection, and with no means of downloading any other title officially, we now live in hope that hackers will open up the machine so we can install the games that truly deserve to be present – as has happened with the NES and SNES Classic Editions. Failing that, Sony will release a Version 2 of this device in a year to come – which will only serve to compound the fact this device missed the mark on many levels.

This slideshow requires JavaScript.

If you're a hardcore PSX/PS1 fan, then I doubt my rather negative impressions will do much to put you off buying the PlayStation classic (and it shouldn't – I will still play on this device well into 2019), but it's tough to argue against it that Sony didn't make enough of an effort to include better games here, and the fact that it has used the inferior PAL versions of selected games only adds insult to injury. That reintroduction, however, may not go as smoothly as you'd expect. As someone who regularly plays PlayStation games today on both HD and SD displays, take it from me: The PS Classic will give you a false, negative impression of what PlayStation games should look like. Even if you don't want to go to the trouble of playing with the real thing, you can always emulate games on a slew of devices–including a PS3–and have a far better experience than the PS Classic offers.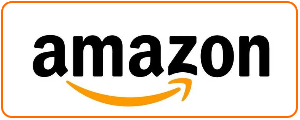 Articles Get Updated Regularly - Get an alert every time something gets added to this page!
This description contains links to Amazon. These links will take you to some of the products mentioned in today's content. As an Amazon Associate, I earn from qualifying purchases. Visit the NASCompares Deal Finder to find the best place to buy this device in your region, based on Service, Support and Reputation - Just Search for your NAS Drive in the Box Below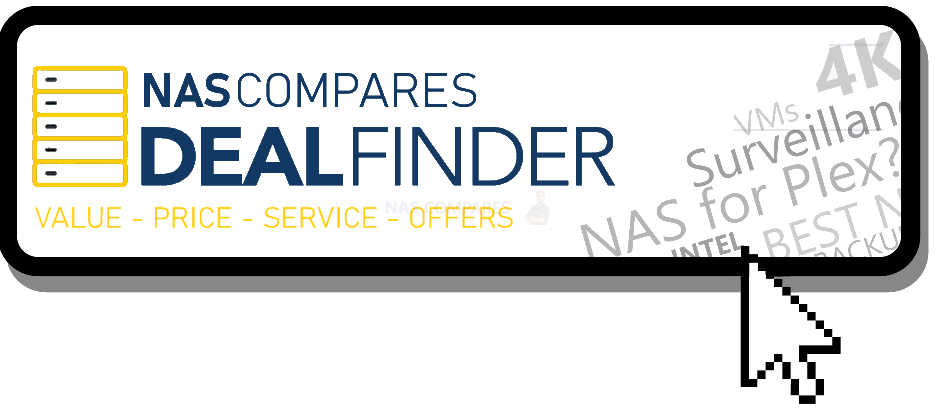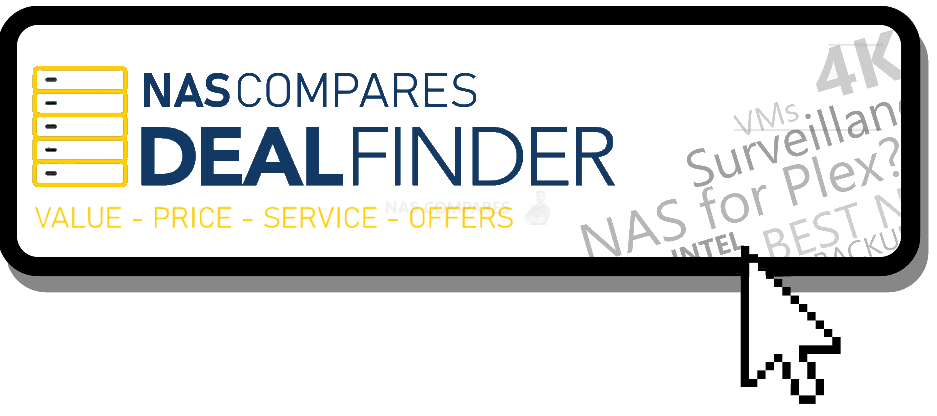 SEARCH IN THE BOX BELOW FOR NAS DEALS
Need Advice on Data Storage from an Expert?
We want to keep the free advice on NASCompares FREE for as long as we can. Since this service started back in Jan '18, We have helped hundreds of users every month solve their storage woes, but we can only continue to do this with your support. So please do choose to buy at Amazon US and Amazon UK on the articles when buying to provide advert revenue support or to donate/support the site below.


Finally, for free advice about your setup, j
ust leave a message in the comments below here at NASCompares.com and we will get back to you.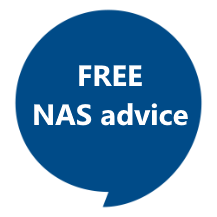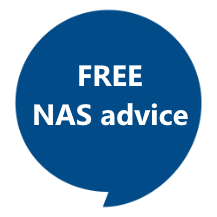 Need Help?
Where possible (and where appropriate) please provide as much information about your requirements, as then I can arrange the best answer and solution to your needs. Do not worry about your e-mail address being required, it will NOT be used in a mailing list and will NOT be used in any way other than to respond to your enquiry.
Terms and Conditions
Alternatively, why not ask me on the
ASK NASCompares forum
, by clicking the button below. This is a community hub that serves as a place that I can answer your question, chew the fat, share new release information and even get corrections posted. I will always get around to answering ALL queries, but as a one-man operation, I cannot promise speed! So by sharing your query in the
ASK NASCompares
section below, you can get a better range of solutions and suggestions, alongside my own.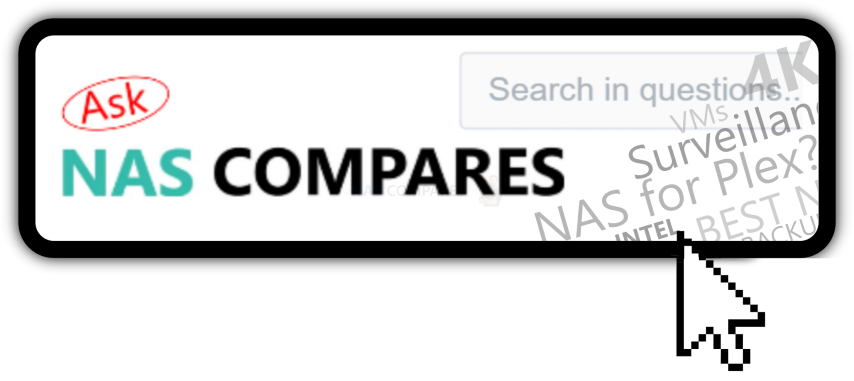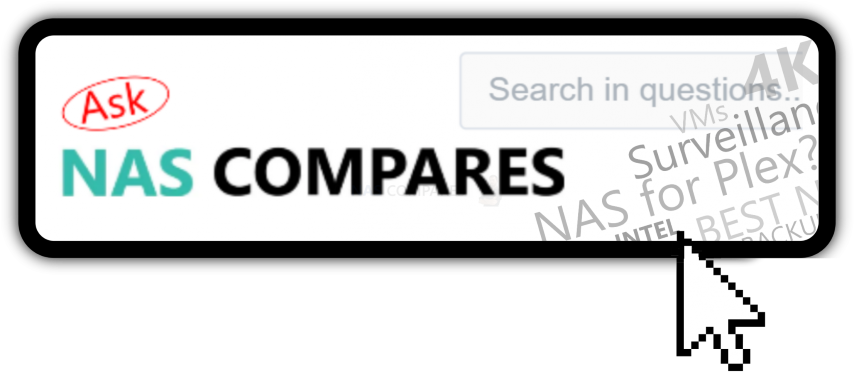 This description contains links to Amazon. These links will take you to some of the products mentioned in today's video. As an Amazon Associate, I earn from qualifying purchases
Summary
Reviewer
Review Date
Reviewed Item
PlayStation Classic Review
Author Rating