Best Surveillance NAS to Buy in 2018
The popularity of using a NAS drive for surveillance purposes has really grown over the last 12 months. Perhaps it is the fact it lets users maximise their investment in a network attached storage device beyond that of backups and streaming media, or maybe it's the fact that almost every top-tier NAS vendor has produced some top quality CCTV and general surveillance software. The idea of cameras dotted around your home or office that is accessible via the network or the internet is not new and in fact, IP cameras and IP speakers have been around for several years now. But it was only when NAS vendors decided to incorporate software and the use of these cameras into network attached storage device that the potential was made clear to home, office and SMB users.
When you buy almost any IP camera or IP speaker for the home or business it arrives with its own first-party software. As good as the software might be, it is still terribly restrictive when wanting to do more with the footage that is captured than access it live only. In almost all cases, these devices have little or no internal storage media and therefore those cameras are little more than real-time eyes with little or no long-term retention. Using a Synology NAS or QNAP NAS for surveillance opens up the use of their own proprietary surveillance software. This software does more than just record captured footage onto the NAS device, it works as a comprehensive surveillance tool that lets you have a real-time access to recordings, even when multiple cameras are still live recording. Other cool features of using a NAS for surveillance are:
| | |
| --- | --- |
| | |
Real-time 24 x 7 access to cameras recording footage
Be able to access archive footage without interrupting the existing recording from the cameras
Tailored alert systems that notify you via SMS, email and desktop notifications
Supporting the features of smarter cameras that can recognise faces motion heat and light
Mobile access support via iOS and Android devices, with dedicated NAS surveillance applications
Linking the surveillance NAS with existing security systems for controlled doors and alarms
Connection with mobile phone cameras to live stream footage directly from portable handsets to the surveillance system within 3 clicks
Customizable recording patterns and recording quality to adjust what you record and how you record it
Customisable data retention policies that will let you overwrite old data after a customised time period for indefinite recording
Best Indoor IP Cameras – https://NAScompares.com/2018/11/11/the-best-indoor-ip-cameras-for-synology-and-qnap-NAS/
Best Outdoor IP Cameras – https://NAScompares.com/best-outdoor-ip-camera-for-synology-and-qnap-NAS/
The extent to which the NAS you buy supports these features depends both on the brand themselves and the brand you choose. Below are the very best NAS for surveillance of 2018. All 3 provide top-notch surveillance coverage, support at least 40 cameras at any given time, can be used as a standard NAS device and as a surveillance tool simultaneously, arrive with free surveillance software and licences for multiple cameras and can be ready for deployment inside 30 minutes. Let's take a look.
1st Place – QNAP TS-653B 6-Bay NAS
0-84TB, Supports 40 Cameras at once, 4/8 Camera licences included across 2 Surveillance Apps, Multiple Mobile Surveillance Apps, Intel Celeron J3455 Quad Core 1.5 GHz (up to 2.3 GHz),4/8GB DDR3L Memory, 2 year warranty, SD Card Reader, 5 USB 3.0, LCD, USB DAS access, PCIe slot, Audio In/Out, Speaker, 2 LAN, 2 HDMI, Remote Control – £640 + ex.VAT
Although most NAS devices can support the basic features and functionality of surveillance, what is considered important is having access in the way you need them to your precise environmental layout. All the NAS devices in our top 3 surveillance NAS of 2018 will let you access the cameras and archive recordings via the network or internet, however, the QNAP TS-653B allow you to connect a keyboard, mouse and HDMI monitor and set up a stand-alone surveillance solution at the same time. Compatibility is remarkably simple and any USB input devices can be used as well as any HDMI enabled monitor. From here you can view a comprehensive and enterprise-grade control deck with multi-camera feed and fluid on-screen controls that give users faster access and on-site monitoring when you need them. All this whilst not interrupting the network, internet access and notifications that a solid and robust surveillance NAS provides. In short, the QNAP TS-653B manages to give you that extra level of access control and security above many other that brands.
An additional point is that the QNAP TS-653B provides all of these features and 6 bays of hard drive storage at an exceptionally affordable price tag compared with its competitors. With these 6 hard drive slots of storage, you will have an exceptionally large area of recording space available to you, even after more capacity consuming redundancy protection such as RAID 6. In terms of price, features, functionality and overall surveillance ability, you will struggle to find a more affordable surveillance NAS solution than the TS-653B. Lastly, the QNAP arrives with two different surveillance software options for home and small office use in surveillance station, and the more enterprise and comprehensive software called QVR PRO for business. Both are included free along with all the other NAS software when you purchase this QNAP NAS. Unbeatable power, unbeatable value.
Look up the Best Price for your NAS Here: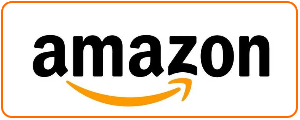 Support this site with Ad Revenue


---
2nd Place – Synology DS918+ NAS
0-56TB, Excellent Surveillance App, 40x cameras at once, 2 licences inc, best client apps, Intel Celeron J3455 Quad Core 1.5 GHz (up to 2.3 GHz),4/8GB DDR3L Memory, 3 year warranty, 3 USB 3.0, eSATA expansion slot, BTRFS, NVMe SSD slots – £430 + ex.VAT
For those more concerned with network only surveillance NAS use and do not want to blow the budget, the Synology DS918+ is a genuinely impressive NAS drive for so many reasons. The hardware included (internally very similar to the TS-653B mentioned previously) is just first class with an Intel J3455 based CPU to ensure data moves quickly, and 4/8GB of DDR3L memory to carry data efficiently. There is even further room for speed improvements f you want, by installing SSD drives in the NVMe SSD slots located at the base of the device for phenomenal tiered storage acceleration. External speeds can also be increased with the use of smart switches in place and multiple LAN connections over link aggregation to effectively double upload and download speeds between the network users and the NAS. Just for the hardware alone, this NAS is very impressive and more than powerful enough for 40 cameras in a surveillance environment.
This slideshow requires JavaScript.
However, it is the Synology Surveillance software that really pushes this NAS into the Top 3 (and almost joint first). Synology Surveillance Station is possibly the best NAS software for Surveillance I have ever used and it' incredible blend of functionality, user-friendly design and add-on applications almost completely justified this NAS purchase on its own. Along with all of the surveillance features in the list, the Synology Surveillance Station software supports even more applications now and in future betas coming soon, such as:
The ability to live stream surveillance cameras to a YouTube stream for sharing purposes (no fuss web-link you can send to people, without additional software/credentials needed)

Smart AI and Deep learning support coming soon that will enable the NAS and the software to identify more than just movements, such as people, vehicles, colours and subjects. Featuring bespoke alerts, notifications and recording functionality based on these identifying factors. This provides a much more tailored surveillance platform.

Vastly better archive access and data retrieval thanks to the deep learning mentioned above (letting you search for themes, subjects and identifying factors) as well as better phrase recognition to fast forward archive footage much, much quicker speeding up scanning.
Ultimately the only reason the Synology DS918+ does not take the top spot is the lack of direct access from HDMI and input USB devices (a popular requirement for many and something Synology only support on 3 or 4 much lower powered NAS devices). But if you do not need these more local/direct forms of access, I heartily recommend the Synology DS918+ NAS and Surveillance Station.
Look up the Best Price for your NAS Here: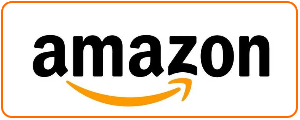 Support this site with Ad Revenue


---
3rd Place – WD My Cloud Pro PR4100 NAS
0-40TB, Award-winning Milestone Surveillance Software included multiple Licences included,  Intel Pentium N3710 1.6 GHz (Burst speed up to 2.56 GHz), 4GB DDR3L Memory, 3 year Warranty, 2x USB 3.0, 2x LAN, 2x PSU Supported for failover, LCD – £380 + ex.VAT
Although Western Digital is a brand that is better known for its hard drives than for it NAS, the WD My Cloud series has stood the test of time in one form or another for almost a decade. In terms of affordable, robust and easy network-attached storage, WD produces a solid product. It is a little known and often overlooked fact about the more powerful WD NAS devices (such as My Cloud Pro and sentinel range) that they include the remarkably popular Milestone Surveillance Arcus Software and Licences. A leading global provider of open platform video management software, Milestone Arcus delivers a customizable, robust surveillance system featuring a simple setup process, an easy-to-use dashboard, and automatic camera discovery. With Milestone Arcus installed on a My Cloud NAS device, use your unlimited camera licenses (promotion may have expired by the time you read this, so check in advance) to keep a watchful eye on your home or small business from your PC or a supported mobile device. This is a long-standing and fully featured surveillance platform that costs quite a lot of money to purchase on its own.
This slideshow requires JavaScript.
The fact that your NAS includes this software with one of WD's more powerful NAS server devices is a real bonus and, although not a first party program, it utilizes the WD network and internet storage abilities of my cloud system. Much more direct and fast set up of network storage, easy ISCSI and LUN targets can be set up easily in the WD storage manager, and you have a very fast and easy to deploy surveillance platform at an affordable price. Although the milestone software is fully featured, with the WD My Cloud Pro PR4100 you do lose out on some hardware advantages such as HDMI and USB peripherals, as well as this some of the newer applications of surveillance station 8.2 from Synology. That said, if you want an easy to deploy, award-winning, enterprise-grade surveillance software – the WD My Cloud Pro is a tough one to beat in 2018.
Look up the Best Price for your NAS Here: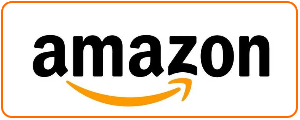 Support this site with Ad Revenue


---
📧 LET ME KNOW ABOUT NEW POSTS 🔔
Join 1,582 other subscribers
Get an alert every time something gets added to this specific article!
This description contains links to Amazon. These links will take you to some of the products mentioned in today's content. As an Amazon Associate, I earn from qualifying purchases. Visit the NASCompares Deal Finder to find the best place to buy this device in your region, based on Service, Support and Reputation - Just Search for your NAS Drive in the Box Below
Need Advice on Data Storage from an Expert?
We want to keep the free advice on NASCompares FREE for as long as we can. Since this service started back in Jan '18, We have helped hundreds of users every month solve their storage woes, but we can only continue to do this with your support. So please do choose to buy at Amazon US and Amazon UK on the articles when buying to provide advert revenue support or to donate/support the site below.

Finally, for free advice about your setup, j
ust leave a message in the comments below here at NASCompares.com and we will get back to you.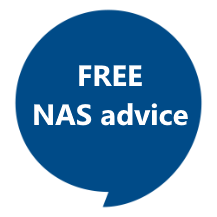 Need Help?
Where possible (and where appropriate) please provide as much information about your requirements, as then I can arrange the best answer and solution to your needs. Do not worry about your e-mail address being required, it will NOT be used in a mailing list and will NOT be used in any way other than to respond to your enquiry.
Support What We Do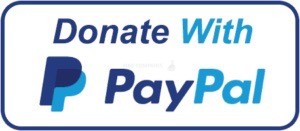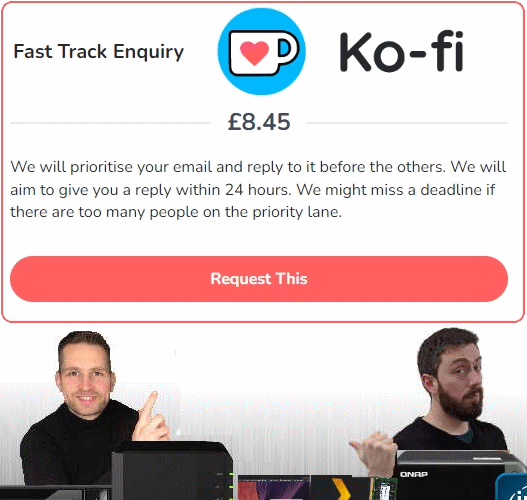 Terms and Conditions
Alternatively, why not ask me on the
ASK NASCompares forum
, by clicking the button below. This is a community hub that serves as a place that I can answer your question, chew the fat, share new release information and even get corrections posted. I will always get around to answering ALL queries, but as a one-man operation, I cannot promise speed! So by sharing your query in the
ASK NASCompares
section below, you can get a better range of solutions and suggestions, alongside my own.
This description contains links to Amazon. These links will take you to some of the products mentioned in today's video. As an Amazon Associate, I earn from qualifying purchases