What is the Best IP Camera for Outside use with your Synology and QNAP NAS
One of the most popular reasons that people buy their first network attached storage (NAS) is the ease and versatility of setting up a cheap and fully featured Network Video Recorder (NVR). Almost all modern NAS feature surveillance support to a greater or lesser degree, whether it is a proprietary application like Surveillance Station or QVR Pro, or the NAS can support 3rd party applications like milestone surveillance. However the NAS server is only part of the ideal surveillance network setup and in order to capture your recordings, you will need network supported cameras, known as IP Cameras. There are hundreds of brands out there that will try to sell you their IP cameras, but only a  small % are actually compatible with NAS systems, as it requires the camera to be used and controlled by the NAS software.
We have seen many, many cameras at NASCompares and because it is such a confusing subject, we thought we would make a small guide to help you choose the right outdoor IP cameras for your NAS server. This guide breaks down the individual hardware/software features you will need to consider, as well as highlight the pros and cons of each NAS compatible IP Camera.
Here is the Best IP Camera for NAS that we Recommend
If you know all about IP cameras or are too impatient to read through the blurb, you can skip right ahead and here is our Top 3 IP Cameras for IP Camera use. All the cameras below are compatible with the following NAS Surveillance and NVR software (at the time of writing):
Synology Surveillance Station
QNAP Surveillance Station
QNAP QVR Pro
Asustor Surveillance Centre
MIlestone Surveillance for WD NAS
The three camera are the best of the ones we have reviewed and can be purchased from Amazon on the links provided. Do support this site by clicking them to visiting Amazon, as this costs you nothing to do and will continue to support this site for years to come and help other NAS users.
Class
Model

Vivotek FD9381

* Built-in file-share saving capability
* Surprisingly excellent low-light sensitivity. Way better than the Arecont that I had.
* Amazing capability to handle multiple streams/compressions at the same time
* Very advanced firmware/features
* Built-in software auto-focus routine works rather well.Pick your focus area and let it take care of it – no fiddling to get it just right.
* Great build quality
* Nice bandwidth reduction with SmartStream and H265

Axis M2026-LE Mk II

* 49.21 ft Night Vision

H.264, H.265, MPEG-4 AVC, Motion JPEG

2688 x 1520

2.40 mm

RGB CMOS

Cable

Bullet – Gang Box Mount, Recessed Mount,

Pendant Mount, Ceiling Mount, Pole Mount

Reolink RLC-423

5MP & 190FT NIGHT VISION: 3072*1728 Super HD, IR camera with built-in 6pcs IR LEDs to achieve amazing 190ft night vision range in dark, suitable for large areas like parking areas, garage, backyard, front yard, etc.

PTZ & POE: Pan-tilt-zoom camera with endless 360˚ pan & 90˚ tilt & 4x optical zoom, no blind spots left, commercial grade surveillance camera, PoE with one cable, easy wiring, weatherproof.

MOTION DETECT & ALERT: Flexible motion detection (set detection zone, schedule detection time and adjust sensibility), real-time and accurate movement alert via app push notification, email, support automatically upload motion-triggered image capture and recording FTP server.

REMOTE ACCESS & FREE APPS: Rich feature and functions in free apps for iPhone, Android, Windows PC, Mac, no subscription fee, live view, remote access, motion alert, multiple channels(at least 8 sources), intuitive and easy to navigate.

24/7 RECORDING WITH NVR: Reliable non-stop surveillance, HD video, optional recording, 24/7 HD video recording with Reolink PoE NVRs (support up to 16 cameras and all Reolink PoE cameras).
What Should you Consider when buying your IP Camera for NAS
Here are the key software and hardware considerations you will need to know when buying IP cameras for your NAS. You may not need them all, but there is probably one of two that are key to your Surveillance NAS setup.
IP Cameras with PTZ
One of the most common features that people request in an IP camera for a NAS is PTZ, or pan tilt zoom. This is the ability for a camera to monitor more than just what it is originally pointed at once it is set-up and gives a greater degree of coverage to both the users that access the camera and the NAS server itself. More sophisticated PTZ IP cameras, for the NAS can be controlled directly by the surveillance station/ QVR Pro software directly. So you are able, for example, to set up a recording routine path of motion and direction of recording via the surveillance NAS and it, in turn, will move to adjust and recalibrate the camera as you demand. It is worth remembering that some cameras will only do this when prompted manually, whilst others can conduct this manually and in reaction to movement (see motorized smart tracking).
IP Cameras for NAS that Support Pan, Tilt and Zoom (PTZ)
MegaPixel Importance in IP Cameras
Another popular factor that people take into account when buying an IP camera for their NVR/NAS Server is the megapixel rating. As I am sure you are aware, the larger the number of megapixels rated, the higher the resolution and quality of your recording output. However, there are certain key factors to bear in mind when considering a camera with a high megapixel rating. Firstly, if you start higher resolution recordings, it will not only create larger recorded playback files for retention on your surveillance NAS, but larger files may also consume more bandwidth on your network. One or two cameras and you will not notice any real delay or drop in latency on your network, however, once you are using 6 or 7 IP cameras with a high megapixel rating, drops over a standard one gigabit ethernet (1Gbe) network are to be expected and dedicated switches of both POE and non-POE are recommended.
Another thing to bear in mind with IP cameras that feature large megapixel recording facilities is that you are always able to adjust the resolution of those recordings, and therefore are not committed to stick to this large recording resolution. So, if you think you will need a better quality camera somewhere down the line, then perhaps by one or two high megapixel rated cameras alongside some standard generic IP cameras which would be rated around 2 to 3 megapixel (high-end cameras at entrance/exit and lower density inside the building).
IP Cameras that have a high megapixel record
NightVision Support on IP Cameras
It is certainly worth bearing in mind that a number of cameras promise 'night vision' as a facility on their IP cameras. However, it is remembering that some cameras can only record night vision to a very basic standard and are little more than raised light/contrast versions of normal recordings. If you require night vision facilities on the IP cameras you purchase, then you need to consider IP Cameras that can cover a range well in excess of 15 feet night vision, featuring multiple IR sensors and are certified at least.
IP Cameras that Support NightVison
IP Cameras with Motion Tracking
Once again, the majority of IP cameras do support motion tracking to a greater or lesser degree. However, there is a difference between motion tracking which alerts you to any motion in front of the camera regardless of how small, and more intelligent motion tracking that can be adjusted to both zones in the field of view and to adjust sensitivity.
IP Cameras that feature Motion Tracking
IP Cameras with Heat Detection
This is a facility you will not really find in an IP camera for less than £500 – and those that promise this facility for less, provide it to a very poor standard. If you are considering heat motion cameras for your NAS surveillance setup, then I recommend skipping straight ahead to the axis brand of cameras as the majority are compatible with NAS and they have a number of suitable heat detection and heat vision certified IP cameras.
IP Cameras that Support Heat Detection
IP Cameras that Claim to be WaterProof
If you are looking at IP cameras for outside of the home, then chances are you will need to look at NVR cameras that are certified as waterproof for your surveillance NAS. Simply putting the camera in a plastic bag will not do, and I cannot advise you against this enough! Look for cameras for your surveillance NAS server that have IP66 waterproof certification, as this means they will be designed to be outside your home or office in typical British weather!
IP Cameras that are WaterProof
Facial Recognition Supported IP Cameras
Now that the Synology and QNAP surveillance software for NAS has grown in both popularity and it's features to match it, facial recognition on IP cameras is now quite desirable to a number of NAS users. Though this is a software feature already supported in the NAS Photo applications, this is still a feature that is slow to being adopted by individual camera brands with regard to NAS compatibility. In real terms, that means that although an IP Camera states that it has facial recognition, there is no guarantee that your Synology or QNAP NAS will be able to use this facility on its platform.
IP Cameras that support facial recognition
IP Cameras with Motorized Smart Tracking
Much like facial recognition and PTZ, this is something that is going to be advertised as available on the branded IP camera already and compatible with the NAS surveillance software. In practice, it means that a camera will track and follow someone appearing on camera as they move in an effort to get a better recording for reference purposes, by you or law enforcement. Support for this is quite spotty on QNAP and Synology NAS at the moment, and once again, an IP camera model may boast this feature is available on it's software, but chances are the NAS software will not support it. If you want to be sure, then once again I recommend the Axis range over IP cameras as currently, although they are one of the most expensive, they have the better range of IP cameras for NAS that support these more enterprise-level features.
IP Cameras that feature motorized tracking
Nas camera licenses for adding IP Cameras
As
discussed on this channel previously,
Synology NAS and QNAP NAS arrived with a very good surveillance software included completely for free, likewise, this surveillance software (Surveillance Station and QVR Pro) allows you to attach several IP cameras to a surveillance software for recording and synchronisation with this software. However in an effort to maintain the software, yet still keep it free for all NAS users, both Synology and QNAP NAS found a way to pass the cost to Enterprise level, business users (who may well rely on this service for insurance or internal procedures and security) and this way the software remains free for smaller home and light SMB use.
This was achieved by all NAS arriving with between 2 and 4 camera licences for the NAS surveillance software. Each camera you use in the software uses one license. if you want to have more than those 2-4x IP cameras, you need to pay for a licence. So, if you are going to use your NAS for general home use or small office use, it is pretty much free too you to use, however for the more Enterprise individual a more industrial Price Tag is attached in the long run.
Best Outdoor IP Camera for Synology and QNAP NAS 2018
We at NASCompares have tried and tests ALOT of Cameras and there are ALOT of bad brands out there. The two biggest problems with choosing the right cameras are
Although NAS brands like Synology, QNAP and Asustor have IP Camera compatibility lists, they will NOT suggest one camera brand/model
When updates to the NAS software are rolled out, it can sometimes cause incompatibility with the IP Cameras. Most of the time this can be solved by selecting the camera as ONVIF in the model menu, therefore making it seen as an unbranded model. However, it is still really annoying.
Below we have narrowed literally thousands of IP cameras down to less than 15 different cameras. Each one has made it onto the list thanks to it excelling in a particular area. Cameras listen to feature either Power over Ethernet (POE), WiFi, an affordable price, recording resolution of at least 4 megapixels and are all suited for outdoor use. Its main reason for inclusion is on the left-hand side. All these cameras are compatible with Synology and QNAP NAS server.
These are the best outdoor bullet Style IP cameras that are compatible with NAS.
USP
Camera
Resolution
WiFi
PoE
Price
Best Price
Reolink RLC-410S
4MP
Best Price Wi-Fi
Reolink RLC-410WS
4MP
Great Price
Dahua IPC-HFW4431E-S
4MP
Good Price
Reolink RLC-411S
5MP
Popular Choice
Dahua IPC-HFW2421R-ZS
4MP
Popular U.S
Vivotek IB9381-HT
5MP
High-End
Axis M2026-LE Mk II
4MP
Best Outdoor Dome IP Camera for Synology and QNAP NAS 2018
Award
Camera
Resolution
WiFi
PoE
Price
Best Price
Reolink RLC-422
5MP
Good Price
Reolink RLC-422W
5MP
High-End
Vivotek FD9381
5MP
Best Outdoor Mini Dome IP Camera for Synology and QNAP NAS 2018
Award
Camera
Resolution
PoE
Price
Best Price
Dahua IPC-HDW4431
4MP
High-end Mini-dome
AXIS M3037-PVE
5MP
Best PTZ
Reolink RLC-423
5MP
asa
A quick note: This article contains affiliate links from Amazon and/or other platforms. I don't like ads and I'm sure you don't either. So this is how we pay the bills and ensure a distraction-free experience for you, my dear reader. If you click on one of these links and then purchase something, I will receive affiliate income for referring you. This goes towards the costs of hosting and running this website and does not cost you anything extra. Thanks for your understanding! Also note that Hikvision and Dahua do not consider certain platforms including Amazon as an authorised seller, but personally I don't mind the often lower costs.
📧 LET ME KNOW ABOUT NEW POSTS 🔔
Join 1,468 other subscribers
Get an alert every time something gets added to this specific article!
This description contains links to Amazon. These links will take you to some of the products mentioned in today's content. As an Amazon Associate, I earn from qualifying purchases. Visit the NASCompares Deal Finder to find the best place to buy this device in your region, based on Service, Support and Reputation - Just Search for your NAS Drive in the Box Below
Need Advice on Data Storage from an Expert?
We want to keep the free advice on NASCompares FREE for as long as we can. Since this service started back in Jan '18, We have helped hundreds of users every month solve their storage woes, but we can only continue to do this with your support. So please do choose to buy at Amazon US and Amazon UK on the articles when buying to provide advert revenue support or to donate/support the site below.

Finally, for free advice about your setup, j
ust leave a message in the comments below here at NASCompares.com and we will get back to you.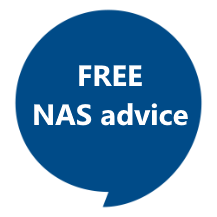 Need Help?
Where possible (and where appropriate) please provide as much information about your requirements, as then I can arrange the best answer and solution to your needs. Do not worry about your e-mail address being required, it will NOT be used in a mailing list and will NOT be used in any way other than to respond to your enquiry.
Support What We Do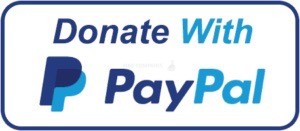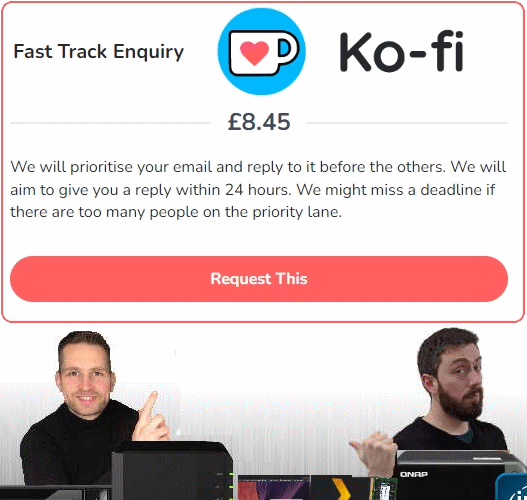 Terms and Conditions
Alternatively, why not ask me on the
ASK NASCompares forum
, by clicking the button below. This is a community hub that serves as a place that I can answer your question, chew the fat, share new release information and even get corrections posted. I will always get around to answering ALL queries, but as a one-man operation, I cannot promise speed! So by sharing your query in the
ASK NASCompares
section below, you can get a better range of solutions and suggestions, alongside my own.
Summary
Reviewer
Review Date
Reviewed Item
Best Outdoor IP Cameras for NAS
Author Rating