What is the Best 10Gbe NIC Upgrade of the Year?
With so much buzz surrounding 10-gigabit Ethernet networking (10Gbe), it is often overlooked that you upgrading to 10x regular network speeds is actually surprisingly easy and cost-effective. In fact, if you own, or are considering a Network-attached storage (NAS server that features an available PCIe slot, then you are almost there! In order to switch your network to 10Gbe, you will need 3 things (and you can even get away with just 2 if you want for now and buy the 3rd later). You need a 10Gbe network interface card (NIC) for your Synology or QNAP NAS, you need another 10GBe upgrade for your PC/Mac machine (in the form of another 10Gbe PCIe card or a Thunderbolt-to-10G adapter if you own a newer portable system) and if you want to spread the networking to other users, then you can get a 10Gbe switch. That is it! As little as 5 years ago, this kind of upgrade would cost £3-5000 depending on the complexity of the ports, the type of Ethernet you choose and to ensure compatibility. However, in 2018/2019 you are about to make this upgrade for around £500+ without tax. It really is that simple.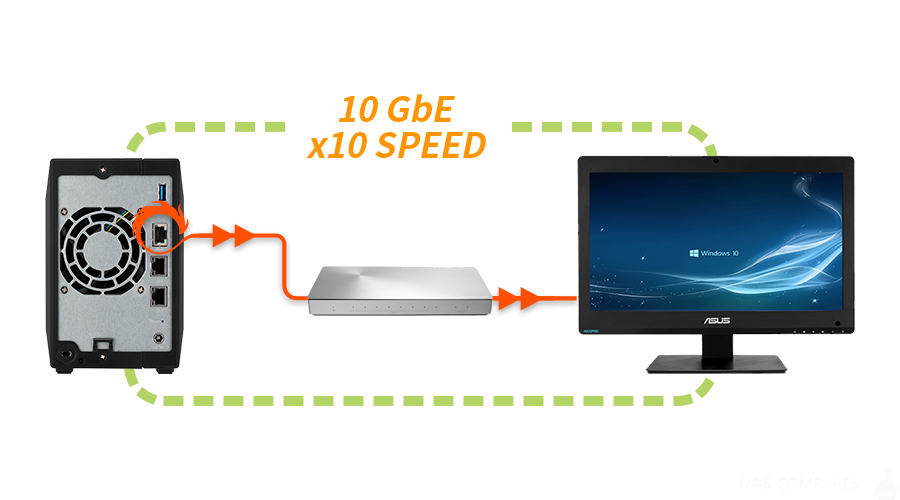 Why should you Upgrade to a 10Gbe Network?
With file sizes growing substantially over the last few years, most modern multimedia or system files are well in excess of 1Gbe and for photo and video editors, we have seen RAW and Pre-production media almost 10x bigger (technically 12x – but let's not be TOO pedantic) than they were back in 2012. Just look at a modern smartphone. Take a picture, even a throwaway own, and it will weigh in at over 5MB. With a 3-minute phone video being well over 500MB (so, half a gigabyte!). Then look at modern SLR or DSLR with even short videos and photos creating epic files. This creates three big problems for professionals:
1, Where is all of this data going to live?
2, Where it lives, is it safe and does it allow you to edit files live (as transferring back and forth is impractical)?
3, Once a Project, is finished, how do you distribute this big file efficiently?
A NAS with 10GBe solves all three of these dilemmas. Previously you would use a large RAID enable storage device, but that only solves issue 1. You could buy a vastly expensive Thunderbolt RAID box, but that solves problem 1, 2 but not 3. A NAS with 10G enabled solves all three issues by:
1, The data lives on a NAS over 10Gbe, thereby meaning it is accessible locally, or anywhere over the internet.
2, Modern NAS have 256bit encryption, 2 step verification, user account control, adjustable admin rights and RAID protection. Plus 10GBe is more than fast enough to edit files LIVE on the NAS from your host PC/Mac over the network, with the added benefit that thanks to non-linear editing (NLE) you are editing a shadow copy and not the original in case of errors.
3, When you finish your data editing, you can then distribute the file(s) to other NAS users on your network (assigning their relevant permissions to their account or the individual file as needed) and then use the internet connectivity to distribute your work to those that matter.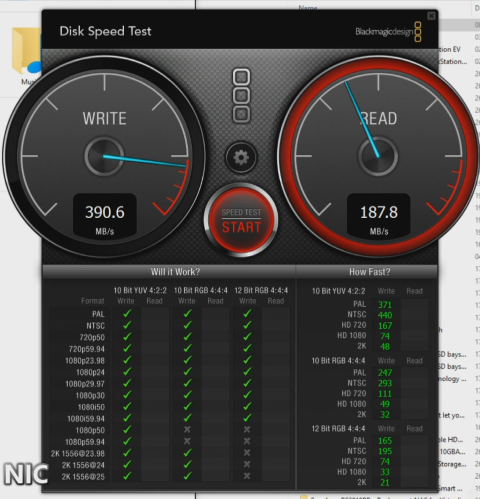 10Gbe NAS editing is genuinely as easy as it sounds and in order to take advantage of it, you just need to take the initial step of choosing the right 10GBe network card. I have spent the last 6 months bench testing numerous different 10Gbe appliances (NAS, Switches, NIC and cables) and below are easily the top 3 PCIe based 10Gbe NIC that I have encountered for upgrading a NAS drive to 10Gbe. Although 10Gbe arrives in several forms, I have worked out that the following parameters will assit you in getting the best NIC upgrade. So, all three fo the top 10Gbe upgrades feature:
1 Port Card – Because I wanted to give a level playing field and not take link aggregation or duel editing into account
10GBASE-T (Copper) ethernet – Because it is easily the smoothest upgrade from 1Gbe for most users, being backwards compatible and you can re-use parts of an existing infrastructure
All Available NOW – No point me recommending something you cannot use now
All Support PCIe 2.0 and 3.0 x4, x8 x16 at least – So compatible with 99% of modern NAS
All Have the Aquantia Controller AQ107 on board – this is the best 10Gbe controller right now for value and output, I cannot recommend it enough!
Support 1Gbe, 2.5Gbe. 5Gbe and 10Gbe, in case you are using mixed bandwidth networks and want to stay open
That is it. So, to the top 3 10G Cards for NAS.
3rd Place – QNAP QXG-10G1T £95-100 ex.VAT
The 10GBe NIC in 3rd and 2nd place are very close indeed, but for very different reasons. The QNAP 10Gbe upgrade card is easily the lowest in price, features ALL accessories and arrives compatible with both Linux NAS (so, practically all NAS) and Windows PCs. This means that the same card can be used to upgrade both your NAS and your host computer (check compatibility first). So you can upgrade your editing to 10x ethernet for just under £200 ex.VATfor TWO CARDS if you shop around! That is massively impressive. So, why 3rd place? Well, the two things that let this card down are the rather small heatsink (not the end of the world, but definitely smaller than the 2nd and 1st place cards) and the 1-year warranty. With much longer warranties available on other 10Gbe cards with near identical card design, it seems an odd choice to have just 1-year warranty coverage. Plus, although you would need to massively push the card to exceed the ability of this heatsink, there is something about a smaller heatsink and 1-year warranty that is tough to ignore. Still, 3rd place when compared with literally 100+ cards is still DAMN impressive!
+

Arrives with All accessories (Card, Cable, Screws, backplanes, instructions)

+ Supported on NAS and Windows

+ Low Cost, can upgrade NAS and PC for under £200

– Only 1 Year Warranty
2nd Place – Synology E10G18 – £125-130 ex.VAT
On the face of it, some may be confused why the Synology 10GBe Card is in 2nd place. This is understandable. Not to be bogged down with negatives, but for a start, the Synology E10G18 is ONLY compatible with Synology NAS – so you will need to buy another kind of your host machine and if you own a non-Synology NAS, then this is no good to you. Add to that the fact that is it around 20% more expensive than the QNAP QXG-10G1T 10Gbe NIC and you would be forgiven for wondering how it even made the top 3. However, the 2 things that let the QNAP card down are EXACTLY why the Synology card excels. For a start, it arrives with a much, much better heatsink. Not only bigger but of a higher manufactured value, angled to dissipate heat much better and a good height too. Alongside this, the Synology E10G18 arrives with 5 YEARS manufacturers warranty.
That is HUGE! Although 10GBe networking is a relatively straightforward, lots of heat be generated when traffic gets especially busy and when that happens, a good heatsink will ensure both optimal speeds and reduces degradation of the hardware (heat vs computer chips is a slow but deadly game!). Hence why the 5-year warranty fills me with confidence and the heatsink doubly so! It is a shame it is only usable in a Synology and more expensive, but definitely worth your time/money if you own a Synology with a spare PCIe slot to fill!
+

5 Year Warranty

+ Huge and Angular Heatsink

+ Compatible with ANY Synology NAS with a PCIe slot

– Only works in a Synology NAS

– 20% more expensive than the QNAP NIC
1st Place – Buffalo LGY-PCIE-MG-WR – £110-120+ ex.VAT
Buffalo NAS is a brand that has featured on this channel more and more in 2018 and I am positive will do so in 2019. With an extensive range of affordable 10Gbe solutions already available, it isn't a huge surprise that they would have a 10Gbe NIC available now. What makes it interesting is that their solution is both incredibly impressive and supported on numerous other NAS platforms, as well as Windows PCs too. They manage to take the positives of both the Synology and QNAP Card that are in 3rd and 2nd place and put together a card that reaches the middle ground in terms of price, hardware, support and value. Arriving at just over £115 ex.VAT, it features a 3-year replacement/repair warranty, a mid-sized heatsink that is still a little flush, all accessories except a cable and can be used on your NAS and host machine! It is really, really tough to beat at this price level and given that it has all the advantages of the other cards and none of the disadvantages, it's tough to argue with. Even the fact it is about just over 10% more than the QNAP Card is negated by the better construction and 3x length of the warranty. This is certainly my favourite 10Gbe Upgrade NIC of 2018/19 so far!
+

 3 Year Warranty

+ Big and Rectangular Heatsink

+ Compatible with NAS and PC with a PCIe slot

+ Good Price Point

– Still more expensive than the QNAP NIC
Best 10Gbe Switch of 2018
If you are ready to move your 10Gbe upgrade beyond your NAS and host editing machine, then you will need to consider upgrading your 10Gb Switch to accommodate more users. Below is my article from earlier this year that covers the best 10-gigabit switches of the year
10GBASE-T or SFP+, Which is the Best 10Gbe for your Setup?
With the increase in server consolidation through virtualization at the business and data center level, the resulting demand for data has exceeded the traditional 1Gbs network standard capability. Improved 10G Ethernet, which can simplify network infrastructure by consolidating multiple gigabit ports into a single 10GbE connection, is considered to be an ideal solution to overcome the aforesaid bandwidth limitation. Generally, a 10GbE network can be achieved both by 10GBASE-T copper and SFP+ cabling.
Should you Choose 10GBASE-T Copper Over SFP+ for 10G Ethernet
Articles Get Updated Regularly - Get an alert every time something gets added to this page!
This description contains links to Amazon. These links will take you to some of the products mentioned in today's content. As an Amazon Associate, I earn from qualifying purchases. Visit the NASCompares Deal Finder to find the best place to buy this device in your region, based on Service, Support and Reputation - Just Search for your NAS Drive in the Box Below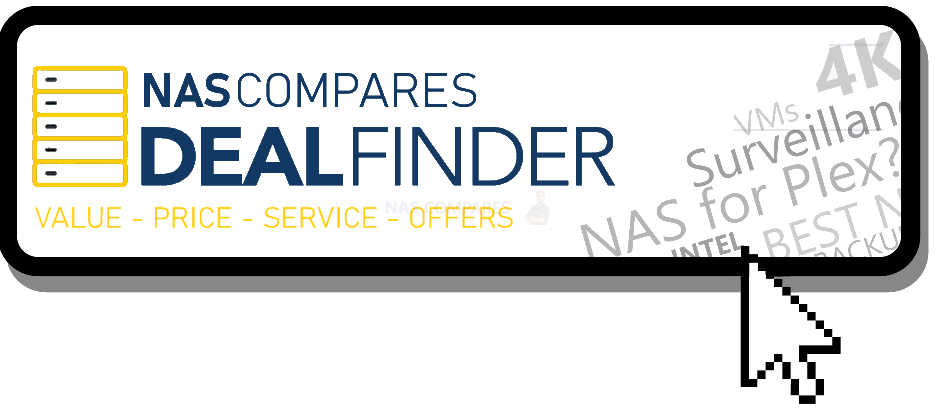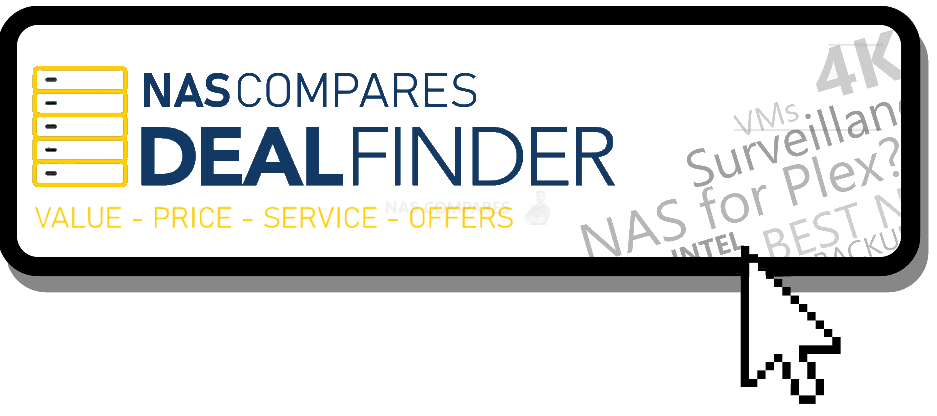 SEARCH IN THE BOX BELOW FOR NAS DEALS
Need Advice on Data Storage from an Expert?
We want to keep the free advice on NASCompares FREE for as long as we can. Since this service started back in Jan '18, We have helped hundreds of users every month solve their storage woes, but we can only continue to do this with your support. So please do choose to buy at Amazon US and Amazon UK on the articles when buying to provide advert revenue support or to donate/support the site below.


Finally, for free advice about your setup, j
ust leave a message in the comments below here at NASCompares.com and we will get back to you.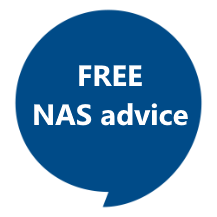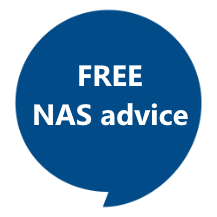 Need Help?
Where possible (and where appropriate) please provide as much information about your requirements, as then I can arrange the best answer and solution to your needs. Do not worry about your e-mail address being required, it will NOT be used in a mailing list and will NOT be used in any way other than to respond to your enquiry.
Terms and Conditions
Alternatively, why not ask me on the
ASK NASCompares forum
, by clicking the button below. This is a community hub that serves as a place that I can answer your question, chew the fat, share new release information and even get corrections posted. I will always get around to answering ALL queries, but as a one-man operation, I cannot promise speed! So by sharing your query in the
ASK NASCompares
section below, you can get a better range of solutions and suggestions, alongside my own.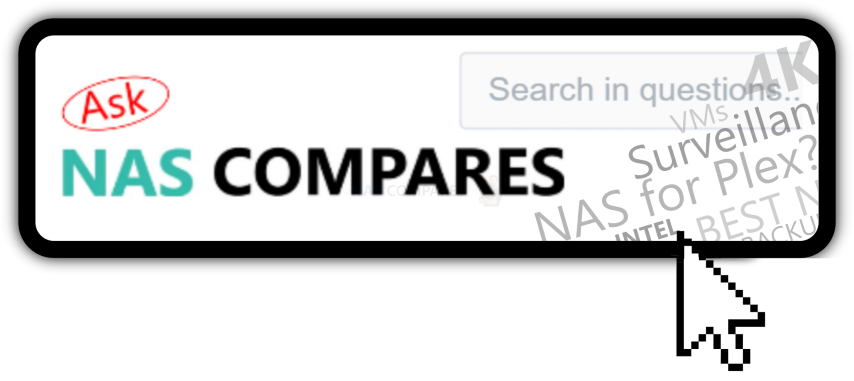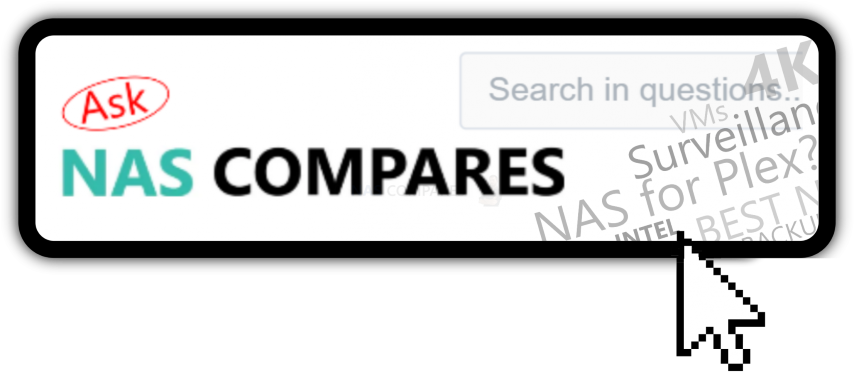 This description contains links to Amazon. These links will take you to some of the products mentioned in today's video. As an Amazon Associate, I earn from qualifying purchases