Comparing the Synology DS720+ vs the DS718+ NAS Drive
When it comes down to it, most users buying their very first network-attached storage device will end up choosing a 2-day device. A NAS used to be a remarkable niche piece of hardware that uses would buy and hardly something that troubled the consumer market, but as time has gone on and the size of our data grew, the speed of our internet has increased tenfold, and the desirability and affordability of owning your own NAS server for home or business have grown accordingly. Whether it is to run backups of all of your devices, host your very own Plex media server or to create a bespoke and security-conscious surveillance NVR setup, NAS drives can often provide the answer to many of our are data storage questions. The reason that many users desire 2 Bay NAS drives in 2020 simply comes down to the fact that this kind of technology is a great deal more affordable and the hard drives that go inside have become exponentially larger with most recent hard drives arriving at 16 terabytes available for home and business users alike. Into this popular arena, Synology has introduced its brand new powerful 2-bay NAS, the DS720+. Arriving with some genuinely innovative changes to what is considered normal for a compact device such as this, the Synology DS720+ NAS serves as the follow-up to the almost three years older DS718+ released in the closing stages of 2017 and arrives with a lot of expectation behind it. Although very similar on the face of it, these two NAS have a few little differences that can be missed by the casual observer and if you are looking to buy the perfect Synology NAS 2-Bay this year, then chances are you have considered the DS720 + and DS718+ already. so let's take a close look at these two NAS and figure out which one deserves your data.
What can Both of the Synology DS720+ and DS718+ NAS Do?
Of course, if you are going to go to the trouble of spending hundreds of pounds on a good network storage solution, whether as an alternative to cloud services like DropBox and Google Drive, or as a means of streaming all of your media, then chances are that you want to be doubling sure that it is going to be able to perform the tasks you need
Both units feature the Intel-based processors for a good price vs hardware balance
Both the DS720+ and DS718+ are constructed of plastic desktop compact chassis, thereby reducing power consumption, noise and heat generated
Both can Stream and Transcode on the fly (so, live) 1080p HD or 4K media, with superior performance natively and mid-range performance in Plex
Both the Synology DS720++ and DS718+ NAS support AI-supported photo and 'thing' recognition supported to a very high degree from the free branded software included
For Business users who currently enjoy the use of G Suite or Office 365, both of these NAS provide excellent means to backup your mass cloud accounts (as well as natively sync, dupe and configure rules on the fly)
Both the DS718+ NAS and DS720+ NAS support snapshots, for more incremental and version protecting failsafe in efforts to protect you from Malware and Ransomware attacks, by allowing multi-versioning storage history to browse through and restore
Both units are DLNA certified so can be accessed, browsed and played from by popular DLNA devices, such as Amazon Firestick, Alexa, Google Home Chromecast, Apple TV, Bose, Sonos, iPads, etc, as well as connectivity between these platforms with IFTTT
Both are multi-bay, RAID enabled devices NAS devices that support JBOD, RAID 0, RAID 1,   RAID 5, RAID 6 and RAID 10 (Synology Hybrid RAID too for their Plus series range), as well as supporting the very latest SATA based 14TB and 16TB NAS Hard Drives from brands like WD Red, Seagate Ironwolf, Western Digital UltraStar and Seagate EXOs media.
Both units can be expanded too with the Synology using a DX517 (independent storage) to increase total available storage availability, as well as allow the partial and gradual population of media
Both devices run on their own proprietary operating system that can be accessed remotely or locally. These include regular updates to the firmware, security patches, applications and more. Ranging from multimedia, home and multi-tiered backup applications, to more business end tools such as Surveillance software, Virtual Machine deployment and business-class backup and synchronization tools.
Both the DS718+ and DS720+ use and can be accessed equally by a multitude of mobile applications such as DS File, DS Video, Moments, DS Photo, DSCam and DS Music that are created by and constantly improved by Synology.
Both NAS are completely compatible with Windows, Android and Mac systems, as well as acting as a bring between software platforms to share and distribute files for migration and file sync (with improvements in newer DSM 7.0 later in 2020 to Mac Finder file streaming and file pinning
Both units can be used as a mail and/or business servers, providing excellent 3rd party CRM and first-party CMS systems, as well as the fantastic Synology collaboration Suite of applications Chat, Drive, Mail, Calendar, Office and Active Backup Suite
So, regardless of whether you buy the DS718+ or DS720+ NAS, you are going to have a remarkably functional NAS drive. But, let's dig a little deeper into the differences between these two devices.
Synology DS720+ vs the DS718+ NAS – Design
Synology has a long and well-established reputation in the field of aesthetic case design and indeed the external chassis that have featured in the diskstation series of NAS devices over the last decade has been very similar to one another.  Throughout each generation of their popular desktop NAS series we have seen small tweaks in the design which once combined over a decade have led to improvements both internally and externally of how the two-bay NAS efficiently perform. In fact, up until the release of the DS720+ NAS, there has really been almost no big difference between each generation of this popular 2-Bay series with the DS718+ seemingly being the very best of the bunch. However, the Synology DS720+ brings a couple of brand new things to the table and because of at, the chassis design, both internally and externally of this new generation Synology 2-Bay, has been tweaked and improved in key areas (more details on the hardware comparison below) and has managed to come out of it looking a genuinely more streamlined and a lot more similar to that of the DS920+ NAS. that isn't to say that the design featured in the DS718+ is bad, far from it!
This slideshow requires JavaScript.
Both of these NAS feature popular design staples found in all the popular Synology NAS devices, such as tool-less drive installation, passive ventilation (via branded mesh logos) built into the sides of the chassis and an impressively compact design that results in both the DS720+ and DS718+ being remarkably discrete in stature. If you have to pick one of these two Synology NAS in terms of design, then I would have to say the brand new Synology DS720+ just has the edge by a slither, thanks to it arriving with more inside yet still maintaining that sleek and slender design quality that Synology is so famous for.
Synology DS720+ vs the DS718+ NAS – Hardware
In terms of internal hardware, the Synology DS720+ is the better 2-bay NAS in practically every single way. as you would expect from the near 3-year release different between the DS720 + and DS718+, the new NAS drive represents new Innovations in the field of network hardware and alongside arriving with a new and improved Intel Celeron processor and higher frequency DDR4 memory, the DS720+ additionally arrived with NVMe SSD caching bays built into it. This is something that till now has never been available in this smaller capacity form from Synology (or indeed any other brand) and an unusually provocative move from them. Synology has always been a brand that chiefly prioritises the performance of its award-winning software over providing any kind of 'powerhouse' hardware, choosing somewhat maturely to make sure their software can garner the best possible performance from more affordable hardware choices. Ultimately this means the when a Synology NAS features more proficient and equipped hardware like this, it can do that much more than it's competitors. However, the move to include two bays of NVMe SSD storage to act as caching, thereby vastly improving internal read-write speeds of the RAID equipped hard drives typically found inside is a genuinely innovative and uncharacteristically experimental move from the big brand in NAS. This is not the first time we have seen Synology feature SSD cache in Bays on their diskstation series, however, this is the first time we've seen it on such a small all chassis and with the promised upgrade in caching methods and algorithms in DSM 7.0, the DS720+is seemingly the most well equipped of the pair and one of the most future proof 2-Bay NAS that they have ever produced.
Model
DS718+

CPU
Intel Celeron J3455 Quad Core 1.5 GHz (up to 2.3 GHz) 2 MB Cache

Intel Celeron J4125 4-core 2.0 GHz burst up to 2.7 GHz 4 MB Cache

Benchmark
2153
3035
Socket
FCBGA1296
FCBGA1090
GPU
Intel HD Graphics 500 250 – 750 MHz (8GB)
Intel UHD Graphics 600 250 – 750 MHz (8GB)
RAM
DDR3L 4GB Non-ECC SO-DIMM (1 slot free) 1866 MT/s (Upgrade up to 6GB)
1X 2 GB DDR4 (expandable up to 8 GB) 2400 MT/s
RAM slots
2X
1X
Cache
Only by installing an SSD in a main storage bay
2 x M.2 2280 NVMe SSD (drives not included)
External port
• 2 x USB 3.0 port
• 1 x eSATA port
• 2 x USB 3.0 port
• 1 x eSATA port
LAN
2 x Gigabit (RJ-45)
2 x Gigabit (RJ-45)
Synology DS720+ vs the DS718+ NAS – Performance
In practically every single way the Synology DSM software, it's applications and ultimately all NAS tasks that need to be performed directly on the server over the network or remotely using your own third party client applications will perform equally well on both the DS720+ and DS718+ NAS drive. It is only when pushing the two devices to their very limit that you will begin to see a tiny performance distinction between them. Even if you take the inclusion of SSD caching on the newer DS720+ out of the equation, the Synology DS718+ with it fractionally lower frequency memory and fractionally lower quad-core CPU frequency will result in in a marginal decrease in total user performance and speed with increased simultaneous tasks and users happening. In short, the more users and apps running in conjunction with the NAS that you are going to be running, the increase in the likelihood that you need to opt for the newer Synology DS720+ NAS.
| | | |
| --- | --- | --- |
| Model | DS718+ | DS720+ |
| Encryption | Yes (AES-NI) | Yes (AES-NI) |
| Power | 20.1W | 16.44 W/6.19 W |
| Noise value | 18.4 dB(A) | 18.4 dB (A) |
| Codec h264 | Decode / Encode | Decode / Encode |
| Codec h265 8bit | Decode / Encode | Decode |
| Codec h265 10bit | Decode | NO |
| Codec VP8 | Decode / Encode | Decode / Encode |
| Codec VP9 | Decode | Decode / Encode |
| Codec VC-1 | Decode | Decode |
| Codec AVC | Decode / Encode | Decode / Encode |
However the Synology DS720+ does not fully rule the roost and although on paper it appears to dominate the DS718+ overall, a closer look at that new generation CPU does seemingly indicate that it handles h265 compressed Media marginally less well and though it will playback the majority of 1080p and 4K Media natively, it is in the support of .265 at 8 and 10bit files that we see the older generation does have a slight edge. If you intend to utilise this brand new Synology to buy for multimedia transcoding natively (not in plex), and have a library comprised of this rather dense bitrate and compression, then you will see a slight advantage in the Synology DS718+ NAS drive. 
| | | |
| --- | --- | --- |
| Model | DS718+ | DS720+ |
| PLEX HD | Yes (mostly) | Yes (mostly) |
| PLEX 4K | Yes (without transcoding) | Yes (without transcoding) |
| Native 1080p | Yes (Mostly) | Yes (Mostly) |
| Native 4K | Yes (Mostly) | Yes (Mostly) |
| VM Support | Yes, Depending on Memory Allocated | Yes, Depending on Memory Allocated |
| Containers | Yes, Depending on Memory Allocated | Yes, Depending on Memory Allocated |
| File System | EXT4 and BTRFS | EXT4 and BTRFS |
| Backup Types | NAS-to-(NAS,PC, Mac, Mobile, USB, Cloud) | NAS-to-(NAS,PC, Mac, Mobile, USB, Cloud) |
It is always worth noting that due to the prevalence of transcoding and the majority of local network playback not requiring the CPU to perform high whilst it is asked to play via the network, this advantage is pretty thin and given the newer generation CPU in the DS720+ outperforms the DS718+ in virtual machine use, surveillance NVR, file handling and multi-user access, the DS720+ still comes out on top in terms of software and it's performance overall.
Synology DS720+ vs the DS718+ NAS – Conclusion
It seems pretty clear on the face of it that the Synology DS720+NAS just brings more to the table overall and as a follow-up to the DS718+, takes everything that it's predecessor has and upgraded to an impressive level.  Given that both of these NAS' are designed to provide a Synology power-user experience to buyers looking at more compact NAS solutions, both of them tick the majority of the boxes and despite the Synology DS718+' marginal lead in the field of more dense bitrate media (regardless of it being the more conventional and light H.265) the DS720+ just has you over a barrel in every other way around and despite it no doubt higher price point wherever you choose to buy your NAS drive, the DS720+ seemingly shows that it can just do more with your data long-term than it's predecessor.
In Summary, if you are looking to buy the DS720+ or DS718+ NAS;
Best NAS for Plex Media Server = DS720+ NAS (or DS718+ at a Good Price)
Best NAS for Surveillance = DS720+ NAS
Best NAS for Virtual Machines = DS720+ NAS
Best NAS for Photographers = DS720+ NAS
Best NAS for Business = DS720+ NAS
Visit the NASCompares Deal Finder to find the best place to buy this device in your region, based on Service, Support and Reputation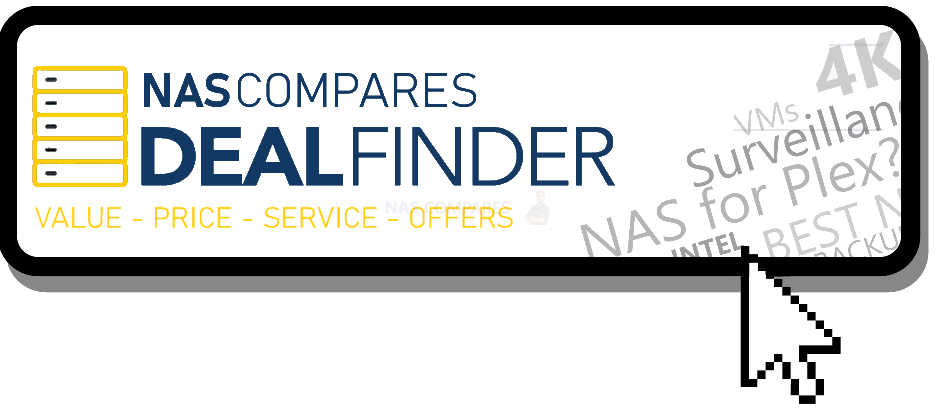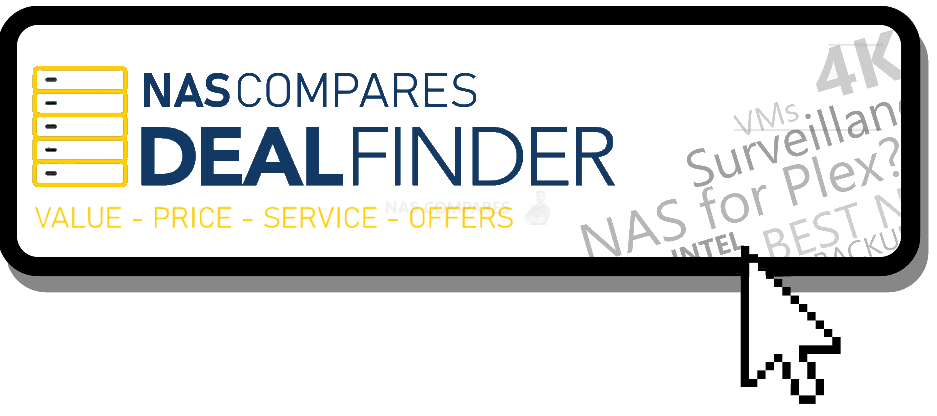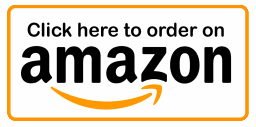 Summary
Reviewer
Review Date
Reviewed Item
Synology DS720+ vs DS718+ NAS Drive Comparison
Author Rating