New QNAP TS-686 & TS-886 Business NAS Revealed
When you think about business services, you will all too often think of giant rack-mount devices or huge server cabinets that occupied large areas in the corners of buildings worldwide. However, in more modern times, server technology for business users has reduced considerably in size and most business uses are able to buy affordable enterprise-class servers that are little different in size than a stand-alone desktop computer. One brand with an extensive range of enterprise-class hardware in desktop form is QNAP NAS and with the gradual reveal of their 2020 range of hardware solutions, the brand new TS-686 and TS-886 entry-level business server have now been uncovered. Utilising several hardware pioneering features that premiered in other releases, these two new NAS options promise to provide hitherto unknown high speeds for desktop users at this scale and proposed price-point With a 3-tier storage system in place, exceptionally high-end processor and memory options, great base connectivity and diverse upgrade options available down the line, is the new QNAP TS-886 and TS-686 NAS server the network drive that you and your business have been looking for? Let's find out.
QNAP QNAP TS-686 & TS-886 NAS Hardware Specifications
As mentioned, this new generation of hardware from QNAP is the culmination of several different hardware Innovations in other product families that have been combined in the newer generation device. The CPU featured in this new series differs depending on user requirements and both the TS-686 and TS-886 arrived with either the Intel Xeon D-1602 or the D-1622, Both arriving with huge file performance potential and support of you full-length UDIMM DDR4 memory, so pretty much the best you can currently get fora 4/6-Bay NAS as well as ECC support as standard too). With a choice of dual or quad-core CPU options, as well as of as little as 4GB of memory, all the way up to 128GB, there are already several ways in which you can scale your budget with regards to the internal hardware.
QNAP TS-686 NAS

CPU: Intel D-1602 Xeon CPU

Dual-Core 2.5-3.2Ghz Processor (4 Threads per Core)

Memory: 4GB UDIMM ECC Memory (128GB Max over 4 Slots)

4x SATA 3.5″ Hard Drive Bays

QNAP TS-886 NAS

CPU: Intel D-1622 Xeon CPU

Quad-Core 2.6-3.2Ghz Processor (8 Threads per Core)

Memory: 8GB UDIMM ECC Memory (128GB Max over 4 Slots)

6x SATA 3.5″ Hard Drive Bays
Additionally, the TS-886 and TS-686 NAS server support three diverse types of a storage media that can either be used independently as a means of various active storage pools, or combined partially or fully for an intelligently tiered and highly caching equipped data volume at your disposal. The bulk storage bay area is populated by SATA media bays, with four bays in the TS-686 and 6 bays in the TS-886. Each one supports up to the current largest 16 Terabyte Seagate ironwolf hard drive, with multiple RAID options supported internally. The next tier of storage is two dedicated 2.5-inch SATA SSD media bay that are located at the front of the TS-886 and TS-686 chassis. SATA SSD in this form factor are generally available commercially up to 4 TB in capacity but larger drives are available in the business sector (typically up to 8TB and then specially made to order), though once again there are different RAID and caching options are available to the end-user via these Bays. Finally, there are two dedicated NVMe SSD media slots internally that can be used to install superfast PCIe speed solid-state drives. not only can these bays be used for raw storage or caching if you so choose, but thanks to the QNAP QTier system in QTS, you can create an intelligent 3-tier storage system where the QNAP NAS will move files dynamically as needed. Of course, you can move files manually as end-users require, but this moves away from the established method of caching, more comparable to just separate storage areas for different utilisations and is less recommended in the long run. We have seen this 3-tier storage system utilised in the popular QNAP TVS-X82 series released over 2 years ago, however, this was exclusively SATA based across all three tiers and was still able to provide frankly incredible transmission speeds when compared to traditional RAID hard drive storage.
Both the QNAP TS-686 and TS-886
2x SATA SSD (or 15mm HDD) Bays
2x NVMe m.2 (PCIe Gen 3 x4) SSD Bays Internally
2x PCIe Slots (PCIe Gen 3 x8 each)
4x 2.5Gbe RJ45 LAN (LAG Supported)
On the subject of expandability, we find that both the TS-686 and TS-886 NAS server can be upgraded with the installation of PCIe expander cards. Both NAS devices arrived with two PCIe Gen 3 x 8 slots, that allow you to install everything from improved network interface cards (ranging from 2.5Gbe to 10, 25 and even 40Gbe) if needed, as well as introducing further storage and caching cards in the QM2 series. There is no full confirmation yet whether the TS-886 and TS-686 will support the utilisation of graphics cards in these slots, as found in the QNAP x82 and x77 series, but given the utilisation of a Xeon CPU that (although exceptionally fast) doesn't arrive with embedded graphics or any kind of transcoding engine, It may well be a feature that is supported as it is on other high-end QNAP NAS, but be sure to check compatibility at launch. Finally, we find more familiar ports in the form of USB that can be used for a plethora of supported peripheral devices, as well as for 2.5Gbe RJ45 LAN ports that can be linked aggregated to provide up to 10Gbe of transmission with supported switches and the right network environment. 2.5Gbe as a connection is still moderately in its infancy, but with the rise of Wi-Fi 6 and more hardware manufacturers adopting 'greater than 1Gbe ethernet connections', this is a very forward-thinking move by QNAP in the development of the newer generation of NAS devices and something we're seeing more common in their products families. For many, as long as the price point of 2.5Gbe is omparable/identical to 1Gbe (something we are gradually seeing in 2020), then this is going to go down very well.
QNAP QNAP TS-686 & TS-886 NAS Software Specifications
Unsurprisingly, the higher than usual grade hardware inside each of the TS-686 4-Bay and TS-886 6-Bay NAS allows for a greater range of software applications (both first and third party) than the majority of affordable NAS devices in this price range. This software is included in the price of the TS-x86 family and is easily one of the best user interfaces and operating systems that are available for those users in both home and business circles. it is important to understand that when you buy any of the QNAP Business server series (or indeed any QNAP NAS), it arrives with the QTS software platform (currently in version QTS 4.4.2), with constant updates and hundreds of applications included. These are all tested and maintained 1st party QNAP apps and 3rd party applications. This is further improved with desktop client programs for PC/Mac and mobile applications for iOS and Android – ALL INCLUDED and downloadable at any time. Both the TS-886 and TS-686 will perform well in most modern business applications that you would want from a modern NAS drive, such as:
QNAP QTS 4.4.1 File Highlights
File Station
QSirch
QFiling
SSD Caching
QTier
Microsoft Active Directory Support
Access-Anywhere with myQNAPcloud
Qsync for multiple hardware environment backups and Sync
Key Applications on the QNAP TS-x53DU
Hybrid Backup Sync 3 – Allows you to Backup and Sync with Amazon Glacier, Amazon S3, Azure Storage, Google Cloud Storage, HKT Object Storage, OpenStack Swift, WebDAV, Alibaba Cloud, Amazon Drive, Amazon S3, BackBlaze B2, Box, Dropbox, OneDrive, Google Drive, HiDrive, hubiC, OneDrive, OneDrive For Business, ShareFile and Yandex Disk. As well as backup to another NAS over real time remote replication (RTRR) and USB connected media. All scheduled and all accessible via a single app user interface.
QuMagie – Facial and Thing recognition application to help you retrieve, tag and catalogue photos by its use of AI to actually 'view' all your years of photos and let you search by the contents of them, not the file names.
HD Station – The complete HDMI user interface, with it's own applications and access. It can also be accessed via your web browsers and configured via the NAS
vJBOD and Hybrid Mount – Gives you the ability to mount cloud storage as a visible drive within the NAS (and the apps access it as if it was local) or mount a % of space from your NAS onto another as a virtual chunk of space to use
Multimedia Console – one portal access point to manage media access, searching, indexing and transcoding on your NAS device.
Photo, Video and Music Station – Multiple file type tailored applications to access data in the best possible way that is suited to their output – along with smart searching, playlists and sharing
Virtualization Station – Used to create virtual computers that can be accessed anywhere over the network/internet with the correct credentials. Supporting Windows, Linux, Android and more. You can import an existing VM image to the NAS, or you can even download Linux and Windows VMs directly to the NAS for trials for free
Container Station – much like the VM app, Container station lets you mount and access smaller virtual tools and GUIs, then access them over the network or internet.
Linux Station – Handy application to deploy multiple Linux based Ubuntu VMs from the NAS, all easily and within a few clicks
QVR Pro and Surveillance Station – Surveillance applications that allow you to connect multiple IP cameras and IP speaks to your network and manage them with the applications. Arriving with 4 camera licenses for Surveillance Station and 8 for QVR Pro (the better one IMO), QNAP is constantly updating this enterprise-level surveillance application – adding newer security hardware and software tools for 2020 (see QVR Face and QVR Door)
Download Station – A download management tool that can handle HTTP, BT, FTP and NZB files in bulk to be downloaded to your NAS drive and keep safe. As well as keeping an eye on your RSS feeds and keeping your podcast downloads automatically updated with every episode
Malware Removers and Security Councillor – Along with Anti Virus software trials on the app centre, QNAP also provide numerous anti-intrusion tools and even a whole app interface to monitor in/outgoing transmissions with your NAS. It can make recommendations to beef up your security and keep you safe.
QNAP QNAP TS-686 & TS-886 NAS Price and Release Date
We do not have concrete information at this time with regard to both the retail price of the TS-686 and TS-886 NAS, but we can assume that these products will arrive fairly soon, perhaps June or July on the outside. Already promoted on the official QNAP YouTube Livestream, these new NAS are serving as excellent, compact and robust business solutions that will appeal to offices that are regaining the full scope of their operation in a post-COVID/lockdown world! It will be interesting to see how well and to what extent these two NAS will support the QuTS Hero File System (if installed via licence as I understand), as well as it's performance with standard QTS 4.4.2, but I don't think we will have to wait long for this Xeon powered solution in 2020.
QNAP QNAP TS-686 & TS-886 NAS – Who Should Buy It?
Overall the hardware present in both the TS-886 and TS-686 is what I would expect from a newer generation industry targetted desktop NAS is right now. Going by the blurb, QNAP themselves describe this NAS drive as an entry-level business-class solution and that makes sense, given the lack of 10Gbe as standard (Fiber or Copper) and more compact nature of its storage. As well as the fact that the device is scalable very early on, only getting end-users to commit to a solid hardware foundation, then allowing alot of personal choice on how you upgrade/develop further. It is interesting that there is not an 8-Bay equivalent of these TS-886 or TS-686 NAS devices (eg a TS-1286) but perhaps that is because this is being reserved for a more high-profile reveal and almost certainly a more powerful specification. Ultimately, everything and seeing here indicates that this hardware is going to give you an exceptionally high high-performance in QTS 4.4.2, as well as providing an enviable performance in third-party applications in your business environment. If you are in the market for a new business server with high performance, scalability and relative affordability, the TS-686 and TS-886 have a lot to offer you. If you are looking for a more 'current' and available QNAP solution, then I would recommend the existing
If you plan on buying your NAS Drive from Amazon, please use the links below for the best prices and Availability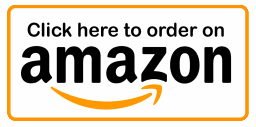 📧 LET ME KNOW ABOUT NEW POSTS 🔔
Join 1,747 other subscribers
Get an alert every time something gets added to this specific article!
This description contains links to Amazon. These links will take you to some of the products mentioned in today's content. As an Amazon Associate, I earn from qualifying purchases. Visit the NASCompares Deal Finder to find the best place to buy this device in your region, based on Service, Support and Reputation - Just Search for your NAS Drive in the Box Below
Need Advice on Data Storage from an Expert?
Finally, for free advice about your setup, j
ust leave a message in the comments below here at NASCompares.com and we will get back to you.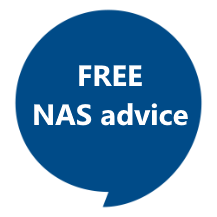 Need Help?
Where possible (and where appropriate) please provide as much information about your requirements, as then I can arrange the best answer and solution to your needs. Do not worry about your e-mail address being required, it will NOT be used in a mailing list and will NOT be used in any way other than to respond to your enquiry.
TRY CHAT
Terms and Conditions
If you like this service, please consider supporting us.
We use affiliate links on the blog allowing NAScompares information and advice service to be free of charge to you.
Anything you purchase on the day you click on our links will generate a small commission which is
used to run the website. Here is a link for
Amazon
and
B&H
.
You can also get me a ☕
Ko-fi
or old school
Paypal
. Thanks!
To find out more about how to support this advice service check
HERE
If you need to fix or configure a NAS, check
Fiver
Have you thought about helping others with your knowledge?
Find Instructions Here

ASK NASCompares forum
, by clicking the button below. This is a community hub that serves as a place that I can answer your question, chew the fat, share new release information and even get corrections posted. I will always get around to answering ALL queries, but as a one-man operation, I cannot promise speed! So by sharing your query in the
ASK NASCompares
section below, you can get a better range of solutions and suggestions, alongside my own.
This description contains links to Amazon. These links will take you to some of the products mentioned in today's video. As an Amazon Associate, I earn from qualifying purchases