Synology DS1520+ vs DS920+ NAS – Which Should You Buy?
The Synology 2020 series is a range that went from relative obscurity to practically being almost entirely fleshed out in less than 3 months. Featuring an enormous range of desktop NAS solutions, mid-range rackmounts and PCIe upgrade cards, they have improved a number of the key devices in their product portfolio this year. However, two of the very last diskstation NAS solutions in this range have been released just over six weeks apart and although arriving in differing drive numbers and price points, the new Synology DS1520+ that was recently revealed is arguably one of the best mid-range Intel-powered solutions the brand has released. That said, many potential and existing DS920+ NAS buyers have drawn comparison between these two NAS and despite similarities in a number of key areas, arrive at a noticeable difference in price. So today, I want to talk about whether you should buy the Synology DS920+ or DS1520+ NAS, which is the better value you and ultimately which one deserves your data?
Synology DS1520+ vs DS920+ NAS – Price and Value
In simple terms of the price tag, the Synology DS920+ NAS arrives at a noticeably lower price than that of the DS1520+. A NAS drive, particularly for a first-time buyer, can be a difficult investment and therefore the maximum amount that a user is prepared to commit to their first NAS purchase can often be quite conservative. One has to also to factor in that the price tag of the DS1520+ NAS and DS920+ NAS do not include hard drive or SSD media, which can easily add several £100 to your intended spend. So, if what you care about is the bottom line and actual amount you are going to spend, the DS920+ is probably the better choice for you.
Synology DS1520+ NAS


Synology DS920+ NAS


Synology DS1019+ NAS


Intel J4125 1.5-2.7Ghz
8GB DDR4 Memory (8GBMax)
5 HDD Bays
Expandable to 15 Bays
2x NVMe 2280 NVMe Cache Bays
2x USB 3.0
4x 1Gbe RJ45 LAN
3yr Warranty

Price: £700+ (TBC)

Intel J4125 1.5-2.7Ghz
4GB DDR4 Memory (8GB Max)
4 HDD Bays
Expandable to 9 Bays
2x NVMe 2280 NVMe Cache Bays
2x USB 3.0
2x 1Gbe RJ45 LAN
3yr Warranty

Price: Approx £550+

Intel J3455 1.5-2.3Ghz
8GB DDR3L Memory (8GB Max)
5 HDD Bays
Expandable to 10 Bays
2x NVMe 2280 NVMe Cache Bays
3x USB 3.0
2x 1Gbe RJ45 LAN
3yr Warranty
Price: Approx £685+
However, you need to concentrate on more than the price tag # itself, giving serious consideration to value and what you are actually getting for your money. Both the DS1520+ and the DS920+ are great examples of Synology NAS systems, but it is not much of a secret that you get significantly more hardware, both inside and out, in the respective base models of each NAS when buying the DS1520+. Although both devices have the same CPU and feature those NVMe bays for improving performance, after that there is a wide degree of difference between them, with many key areas of hardware architecture featuring the DS1520+ having twice the resources than the DS920+. For example, the DS920+ has 4GB of memory and the DS1520+ has 8GB. the DS920+ has two 1Gbe LAN ports and the DS1520+ has 4 LAN ports. The DS920+ has an eSATA expandability via a single port to add 5 drives (using that DX517 expansion), whereas the DS1520+ has two ports and can, therefore, add an additional 10 drives. Ultimately you cannot just look at at the price tag, you need to look at what you get for your money I personally believe that the Synology DS1520+ NAS provides better value than that of the DS920+ both in the short and long term.
Winner = A Tie!
Synology DS1520+ vs DS920+ NAS – Internal performance
Unlike the disparity in price point between the Synology DS920+ and DS1520+, the internal performance that is possible on both of the systems, like-for-like, is actually quite close. In fact, unless you populate both devices to the fullest extent of their individual hardware architecture, both the DS920+ and DS1520+ will perform near identically both in terms of first and third-party software. This is largely thanks to their near-identical internal hardware, the Intel Celeron J4125 CPU, DDR4 memory and inclusion of NVMe SSD for caching. If you populate these two NAS systems with the same degree of hard drive and SSD media, both of them will perform and execute the DSM software platform very well. It is only when you fully populate each device with more drive (as found in the 5-bay DS1520+ system) that you present the opportunity for increased internal performance, thanks to more hard drives featured in the array. However, this performance difference is still somewhat minimal with regard to RAID performance-boosting support, as a single HDD/SSD drive will barely present at most 50-100MB/s improvement between them. Additionally, this can largely be negated by the fact both systems support NVMe SSD caching (and the IOPs + multi-user accessing benefits it can provide).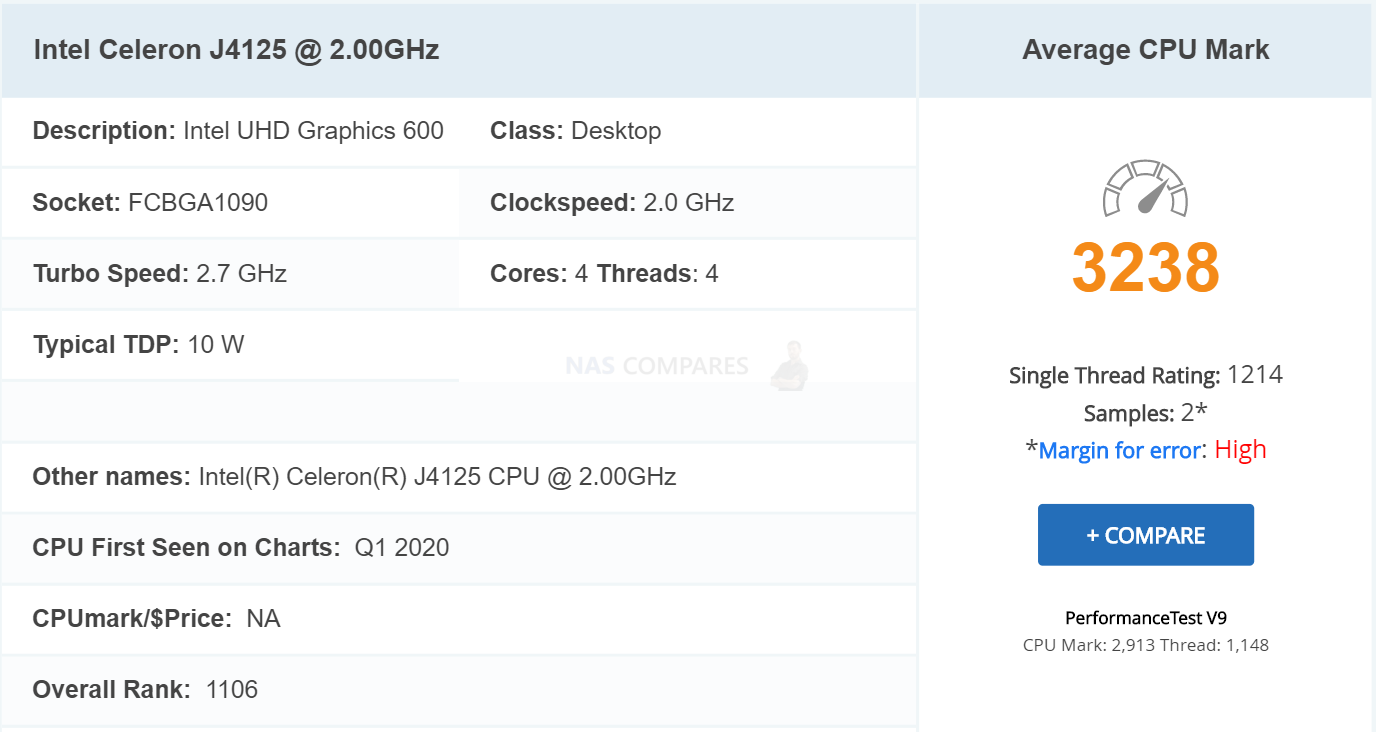 However, once you factor the additional 4GB of memory that is present in the Synology DS1520+ over the DS920+, this means that a wider degree of performance is possible across multiple apps and individual connected users on the DS1520+ system in the long term. As mentioned, you do not get this additional system hardware resources for free and it is of course reflected in the price of the system, but the improved performance on day one thanks to that memory increase on the base model should not really be ignored. That said, both of these systems will provide great internal performance to small groups of users to a near-identical level and therefore unless you are going to push either of these devices to a higher-end or enterprise-level limit, you will have largely even performance regardless of which has you purchase.
Winner = Synology DS1520+
Synology DS1520+ vs DS920+ NAS – External performance
The external performance when comparing the brand new Synology DS1520+ vs that of the fractionally older Synology DS920+ is probably one of the largest areas of disparity between both NAS systems. Although the additional 4GB of memory will play its part, the fact that the DS1520+ arrives with 4x 1GbE LAN ports by default, compared with the 2x 1GbE featured on the DS920+ largely makes this an open shut case.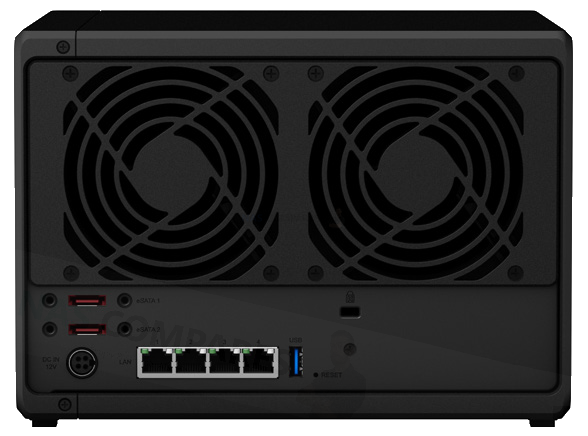 Of course, you will have to either require a managed network switch or have a system that can leverage the advantages of link aggregation/port trunking in the first place, but still, nevertheless, the DS1520+ provides you with a better overall available bandwidth early doors and even if all other elements of these devices were equal, you cannot beat more network interfaces on a NAS. Once again, you pay a premium, but you are getting something for your money. As well as the performance benefits internally mentioned previously would also result in better external performance in the DS1520+ (that's to a larger RAID array and more memory) over those LAG'd gigabit ports. Though, it is still a shame that we are still talking about 1Gbe on NAS systems from Synology in their 2020+ series. 
Winner = Synology DS1520+
Synology DS1520+ vs DS920+ NAS – Storage
As much as I am starting to appear like a broken record, it should come as no surprise that the Synology DS1520+ is the better storage choice compared with the DS920+ NAS. Although it seems fantastically obvious, it is worth touching on. First, we have the simple case that the Synology DS920+ is a 4x drive system and the DS1520+ is 5x drive system. Taking into account the latest 16TB hard drives from companies like Seagate ironwolf and WD Red, this means that the DS920+ NAS has a current maximum storage total of 64 Terabyte whereas the DS1520+ NAS supports up to 80 terabytes.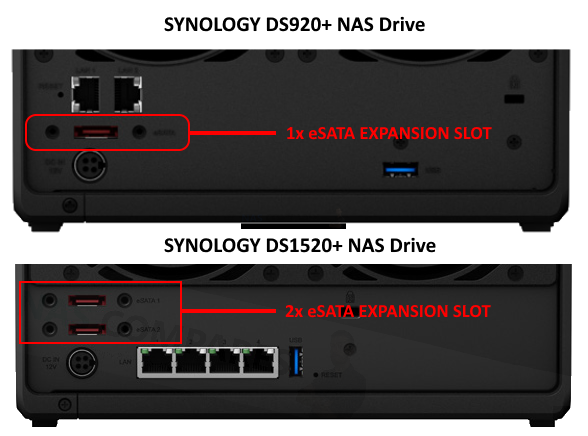 Then you have to factor in that the Synology DS920+ supports upto a maximum 9 bays with the DX517 expansion to improve its storage down the line, whereas the DS1520+ NAS takes it one step further and supports two of these expansions, allowing you to add 10 drives down the line and then a maximum 15 drives total. Both expansions on either NAS are connected via eSATA and this will not present much of a bottleneck unless utilising solid-state drives. Additionally, both of these NAS take advantage of the standard RAID configurations of RAID 0, 1, 5 and 6, but also support Synology Hybrid RAID (SHR) that allows you to change drives throughout the lifespan of the system and not be locked into any one particular brand or capacity. Finally, there is the storage calculation of price per GB/TB. Because of the 4 vs 5 drive base maximum on the DS920+ vs DS1520+ respectively, it means that you can achieve the SAME total storage after your RAID config is set up on the DS1520+ with smaller capacity drives, at a lower price*. eg
DS920+ = 4x 8TB (£840) in a RAID 5 =  24TB (£35 per Terabyte)
DS1520+ = 5 x 6TB (£755) in a RAID 5 = 24TB (£31.45 per Terabyte)
*Approx prices for guidance
In short, the Synology DS1520+ is the better choice in storage capacity both on day 1 and day 1000.
Winner = Synology DS1520+
Synology DS1520+ vs DS920+ NAS – Conclusion
It may not come as a huge surprise, but if you need to choose between the Synology DS1520+ and the Synology DS920+, definitely buy the Synology DS1520+ NAS, if you can afford that higher price tag. The Synology DS920+ is definitely a good solution and is still one of the best Diskstation as they have produced for many years, but there is just no avoiding the simple fact that the Synology DS1520+, even in its default release, provides more in every single way than the DS920+ does and if you think you are going to upgrade one or more parts of the Synology NAS system in its lifetime whilst you use it for home or business, it makes more sense to invest on day one and buy the Synology DS1520+ NAS.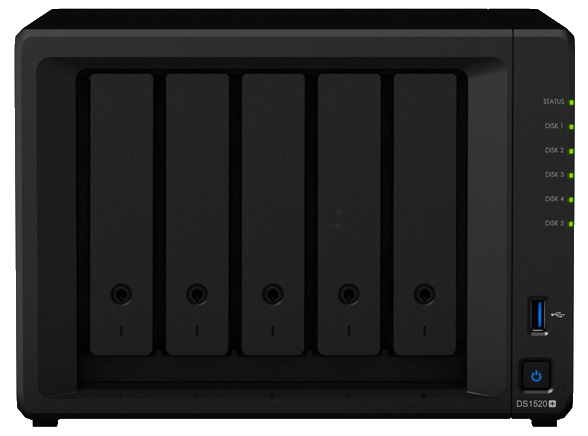 If you have already purchased the Synology DS920+ NAS and are having buyers remorse, never fear. The difference between the DS920+ and the DS1520+ is still not exactly vast and what advantages you get, you still need to pay for. If you had been considering several NAS before buying your DS920+ system, then chances are that you already looked at numerous 4 x 1Gbe systems or larger RAID arrays and eventually ended up choosing the DS920+ anyway. It is still a very solid and reliable solution from Synology and either of these NAS drives still presents an excellent investment for your money and data.
📧 LET ME KNOW ABOUT NEW POSTS 🔔
Get an alert every time something gets added to this specific article!
Want to follow specific category?

This description contains links to Amazon. These links will take you to some of the products mentioned in today's content. As an Amazon Associate, I earn from qualifying purchases. Visit the NASCompares Deal Finder to find the best place to buy this device in your region, based on Service, Support and Reputation - Just Search for your NAS Drive in the Box Below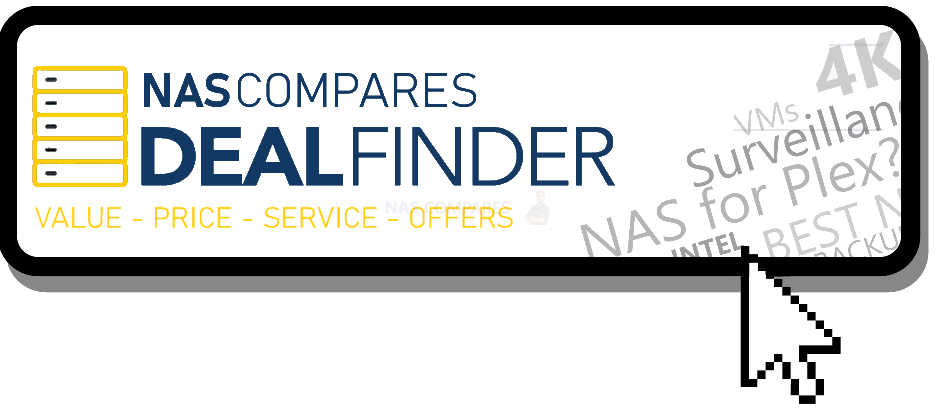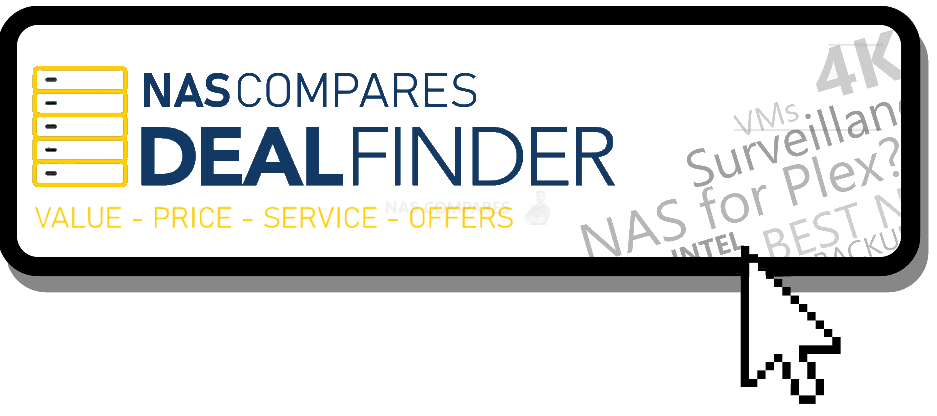 Other products mentioned on this article:
SEARCH IN THE BOX BELOW FOR ANY OTHER NAS
Need Advice on Data Storage from an Expert?
We want to keep the free advice on NASCompares FREE for as long as we can. Since this service started back in Jan '18, We have helped hundreds of users every month solve their storage woes, but we can only continue to do this with your support. So please do choose to buy at Amazon US and Amazon UK on the articles when buying to provide advert revenue support or to donate/support the site below.


Finally, for free advice about your setup, j
ust leave a message in the comments below here at NASCompares.com and we will get back to you.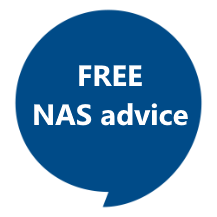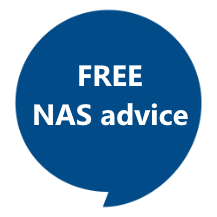 Need Help?
Where possible (and where appropriate) please provide as much information about your requirements, as then I can arrange the best answer and solution to your needs. Do not worry about your e-mail address being required, it will NOT be used in a mailing list and will NOT be used in any way other than to respond to your enquiry.
Terms and Conditions
Alternatively, why not ask me on the
ASK NASCompares forum
, by clicking the button below. This is a community hub that serves as a place that I can answer your question, chew the fat, share new release information and even get corrections posted. I will always get around to answering ALL queries, but as a one-man operation, I cannot promise speed! So by sharing your query in the
ASK NASCompares
section below, you can get a better range of solutions and suggestions, alongside my own.
.
Summary
Reviewer
Review Date
Reviewed Item
Synology DS1520+ vs DS920+ NAS Drive Comparison
Author Rating