Tools To Help You Buy Right the First Time the Amazon Prime Day
Everybody loves a bargain! Since 2015, Amazon has been hosting it's very own special sales event that is only open to Amazon Prime account holders and although it was postponed earlier this year, Amazon Prime Day 2020 has been confirmed for October 13th and 14th worldwide. Needless to say, some deals are better than others. Finding the line between impulse purchasing something for fear of losing out versus the need to research a potential purchase to check it lives up to the hype may well lead to missing out. Each year, I make a point of highlighting to users the importance of making informed and (more importantly) VALUE hardware purchases. Don't get lulled into buying something that is not appropriate for your needs or just won't do the job you need. So, below I wanted to highlight some tips, tools and advice when shopping for NAS, Storage and all things data this Amazon Prime Day.
During Prime Day I will also have posts that detail the best options for each brand, User and Budget, as well as links to Amazon Warehouse to check if you can save another 20%.
Method 1
Finding Out Deals As They Happen – With Deal Alerts this Amazon Prime Day
A new tool here to allow you to get alerts of price changes and Prime Day price changes on a precise product, directly to your email. So, if you are specifically looking for that special piece of kit to buy this prime day and do not want to sit, refreshing a page over and over, use the Amazon Prime Day Price Alert tool. This allows you to search for a product, filter it by the manufacturer (if needed) enter the maximum price you want to pay, then enter your email address. The result will be that if/when your ideal product is available at that price. You can set up multiple product alerts and if the item you are looking at never drops to the price you are willing to pay, you never get an alert! I personally use this tool to buy NAS and Hard drives, but it can also be used for pretty much anything. Ultimately, it takes a lot of the hard work out of searching for bargains when you already KNOW what it is you are looking for this Prime Day.
Head to the top of this Page to Find the Prime Day Deal Alert Tool

↗

1 – Choose Your Country (US by Default) so you only get alerts for your region

2 – Search for your Product ID (Use the Filter to narrow it down if you need to)

3 – Enter Your Price Range – This will ensure you ONLY get alerts for prices in that range

4 – Select the Product from the Drop Down List

5 – Enter Your email and click 'notify me'

That's it.
This email is only used to notify you of price alerts that you request, will not be used for marketing and will never be disclosed to a 3rd party
---

Method 2 – Search for the Best Amazon Prices NOW in Deal Finder for NAS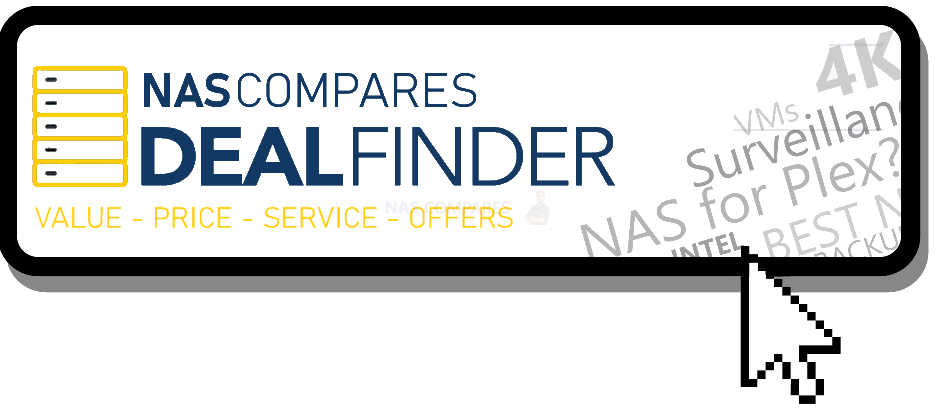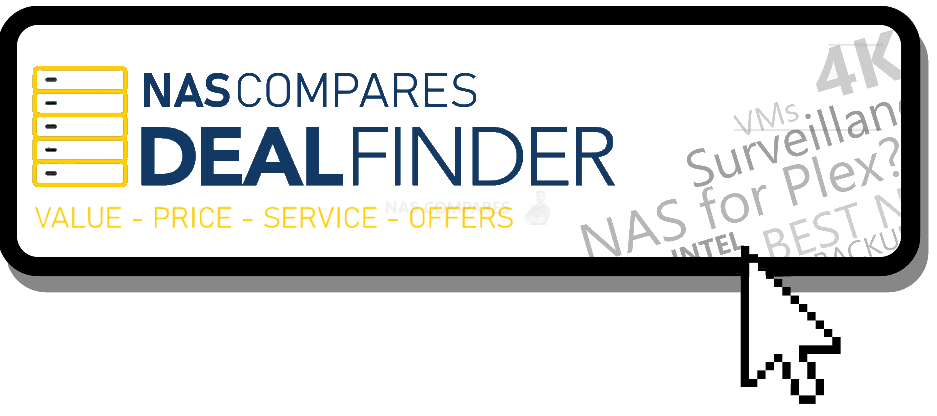 If you have decided on buying a new NAS system and want to look at the best available prices on Amazon (before or after Prime Day 2020) then you can always use the NASCompares Deal Finder tool to display EVERY price and configuration option available. This will include New, Used and Amazon Warehouse Offers, all in a single list. You can sign up for price alerts, but this also allows you to find the best deals of a modern NAS system without providing your email address. Just search for the NAS Drive you are looking for and it will list the available prices and even suggest other stores to keep an eye on.
_____________________________________________________________________________________________________________________________
SEARCH IN THE BOX BELOW FOR NAS DEALS (NAS Drive Model e.g. DS920+)
_____________________________________________________________________________________________________________________________
Method 3 – Get Alerts for Deals Posted about Prime Day 2020
If you are still on the fence about what to buy and just want to see what deals are out there when Prime Day 2020 begins, you can always use the Tag Alert tool. This allows you to ONLY be notified when news, a page or a post is made that concerns Prime Day. Just click below to find out more.

If you do not want to follow our newsletter but you do want to know when we add a new post about Prime Day 2020, you can follow a tag page. Every time there is a new prime day post released you will get a notification via email. Your email will not be sold to third parties and will only be used to notify you about new posts created with this tag.
---
Method 4 – Visit the Recommended NAS Prime Day 2020 Pages Below
Maybe you till need a hand choosing the right NAS solution, or maybe you are still not quite sure which NAS drive is the best Budget, Plex Surveillance or Business solution. If this is the case, below you will find the NAS Brand Prime Day 2020 Recommendation pages to read through to figure out which solution best suits your needs. Then you can keep an eye open for them during the Prime Day event, or use the tools listed in Methods 1-3 to price alerts sent directly to your email. Remember, these are recommendations for the best NAS to buy for your needs, there will be links to Amazon, as well as Amazon Warehouse (as there will be extra discounts on the Used/Box Opened products during Prime Day 2020).
---
 Want to Buy From Amazon? Tips on Choosing the Right Retailer to Buy a NAS From
We all like a bargain and it is always so tempting to buy a NAS or indeed any Home/Business NAS at the lowest possible price. But sometimes a price can be TOO LOW. The last thing you want to do is buy a used NAS, a Broken NAS or from a source that will take the money and run. Below are the key factors to consider when buying your first NAS
1. Is the NAS in stock?
Just because the website has a picture and a price of NAS, doesn't mean they definitely have it in stock. Be sure to check that the website you choose to buy from either has it listed as 'in stock' at their location OR supplies a lead-time that states when you will receive the unit. Always remember that a 'lead time' only applies to when you make the purchase! i.e. a 3-day lead-time means you will receive the unit in 3 working days of placing your, NOT that you can wait 3 days and then order for the next day.
2. What is the Condition of the NAS?
Although in most cases, online retailers will ONLY sell units that are new/sealed, it is worth remembering that there are still some retailers that are not as honest and will sell a unit that has been used, ex-display or has been repaired. Typically a retailer will be sure to mention somewhere in their T&C, on the Product Page or their Bio that they only sell new units. It is always worth checking this before making your purchase.
3. Checking Delivery Options of your NAS
Thanks to the internet being such a global tool, worldwide shipping is widely available and ordering a NAS will not be limited to your regional borders. However always be aware that your country may impose a tax on imports and you should contact the Home/Business NAS retailer in advance if this concerns you. Also, be sure to check on the website that the retailer will name the logistics company they will be using. We at NASCompares recommend DPD, TNT, UPS, FedEx and DHL as the most reliable worldwide delivery companies and all provide insurance, tracking and signature options, as well as time managed deliveries.
4. Should you Buy your NAS with Hard Drives Installed?
A popular option that is appearing from several retailers is the choice to buy your NAS with hard drives included. Home/Business, like many NAS retails, do not provide their NAS drives with media included and ask that buyers supply their own. It can be very tempting to buy a NAS and Hard drives together, but always check if 1, Does the online retailer install the drives for you or just send you the NAS and Drives? 2, Do they provide a build and test service where your hard drives and NAS are tested prior to shipping? 3, Does the Online retailer cover build and test services in their terms and conditions with regard to warranty? These are important concerns and a good online retailer will answer positively to these questions. If they don't, shop elsewhere!
5, Buy your NAS from a Secure Payment Retail Provider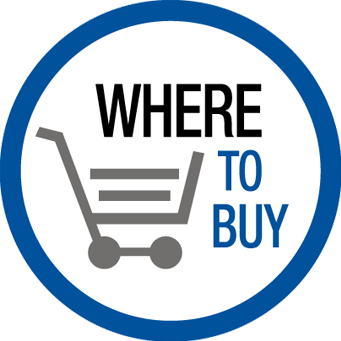 With eCommerce shops popping up daily, it is worth remembering that almost every single online retailer uses 3rd party payment providers to handle payments for every NAS sold. In real terms that means that the actual process of taking payment will be handled by another company, such as PayPal, WorldPay, SagePay, etc. This is a good thing in many cases as it means your payment will be protected by their own already well-covered terms and conditions. However, if you are considering a retailer that has their OWN payment system, use caution! Be sure to check their T&C regarding payments. 1, When is Payment is taken – now or when the goods are shipped? 2, Does their website feature an SSL certificate (the padlock in the search bar)? 3, Do they hold onto your payment details after the transaction? Be sure to fully check out your retailer's payment options before you buy your NAS.
6, Faults and Returning your NAS
Consumers in 2018/19 have a tremendous amount of power and now the majority of purchasing is done online, consumer rights have had to change to reflect this. Despite this, some retailers will still play choose to cut and run in the event of your NAS being faulty or even if you are just a private customer wanting to send it back because you do not need it. A good retailer is only as good as their returns and repair policy! All NAS devices arrive with between 2-5 years warranty and in most circumstances, you will be able to ship a faulty unit back to the retailer or arrange a replacement with the NAS brand you buy with, just using your serial number. Options such as the retailer collecting a faulty product vary (largely based on time passed since the original purchase) and turnarounds on a replacement unit arriving can vary, however, what really separates the good/bad retailers is how easy their return process is and how much they help you. If you have any concerns, we at NASCompares recommend you contact the retailer before making your purchase and asking their policy regarding RMAs (faulty goods) and their initial response should tell you everything you need to know.
7, After Sales Support and Advice for your NAS
Unless you have previous experience in network attached storage, you are going to most likely have a few questions regarding the setup of your NAS. Most queries about the first time setup of your NAS drive can be addressed with the help and guides included on your device, or via a simple google search. But sometimes you will want to speak to a real human being for help, support and general advice. When deciding where to buy your NAS Home/Business NAS, it is worth spending a moment to consider what is included in that price tag aside from the physical unit. Usually, the cheapest retailer will have such a narrow margin of profit, that post-sales support is impossible in any real sense. Likewise, a specialist retailer in NAS such as Amazon may seem a pinch higher, but this is too factor in extensive post-sales support, contact options and knowledge. Always be sure to factor your own skills/knowledge of network storage when choosing where to buy, as if you think you will lean heavily on the retailer for assistance during setup, then you should opt for a retailer with a reputation for this (and maybe pay a few pounds extra).
Articles Get Updated Regularly - Get an alert every time something gets added to this page!
This description contains links to Amazon. These links will take you to some of the products mentioned in today's content. As an Amazon Associate, I earn from qualifying purchases. Visit the NASCompares Deal Finder to find the best place to buy this device in your region, based on Service, Support and Reputation - Just Search for your NAS Drive in the Box Below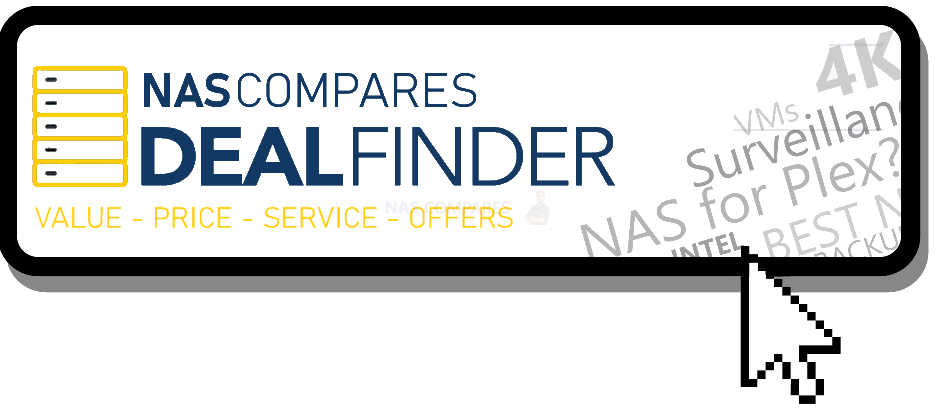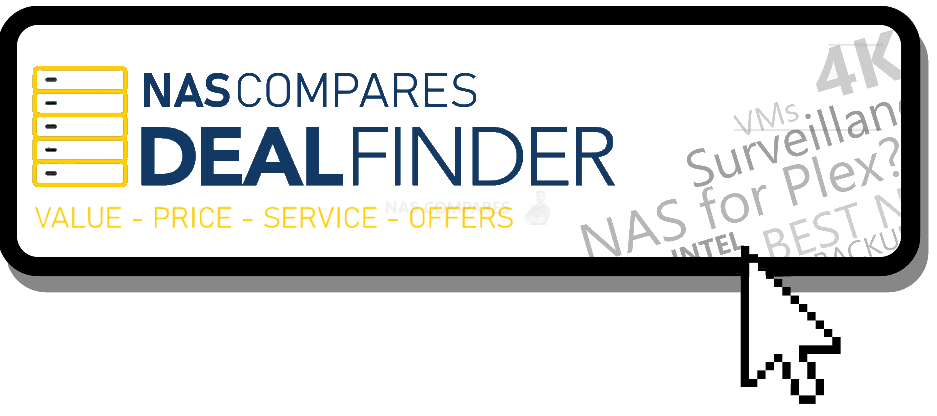 SEARCH IN THE BOX BELOW FOR NAS DEALS
Need Advice on Data Storage from an Expert?
We want to keep the free advice on NASCompares FREE for as long as we can. Since this service started back in Jan '18, We have helped hundreds of users every month solve their storage woes, but we can only continue to do this with your support. So please do choose to buy at Amazon US and Amazon UK on the articles when buying to provide advert revenue support or to donate/support the site below.


Finally, for free advice about your setup, j
ust leave a message in the comments below here at NASCompares.com and we will get back to you.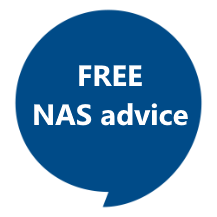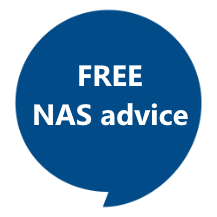 Need Help?
Where possible (and where appropriate) please provide as much information about your requirements, as then I can arrange the best answer and solution to your needs. Do not worry about your e-mail address being required, it will NOT be used in a mailing list and will NOT be used in any way other than to respond to your enquiry.
Terms and Conditions
Alternatively, why not ask me on the
ASK NASCompares forum
, by clicking the button below. This is a community hub that serves as a place that I can answer your question, chew the fat, share new release information and even get corrections posted. I will always get around to answering ALL queries, but as a one-man operation, I cannot promise speed! So by sharing your query in the
ASK NASCompares
section below, you can get a better range of solutions and suggestions, alongside my own.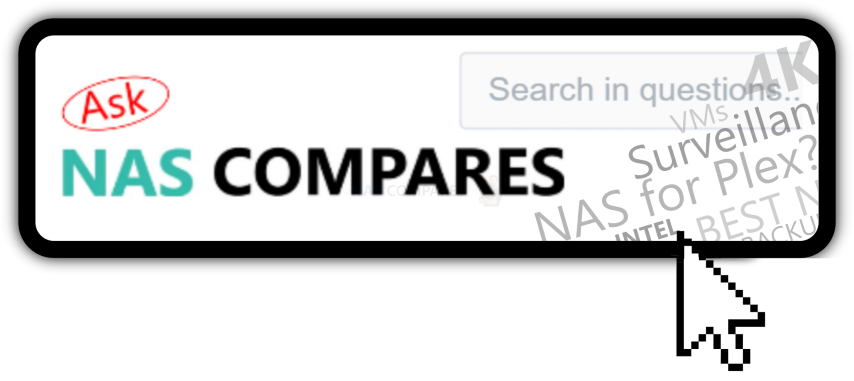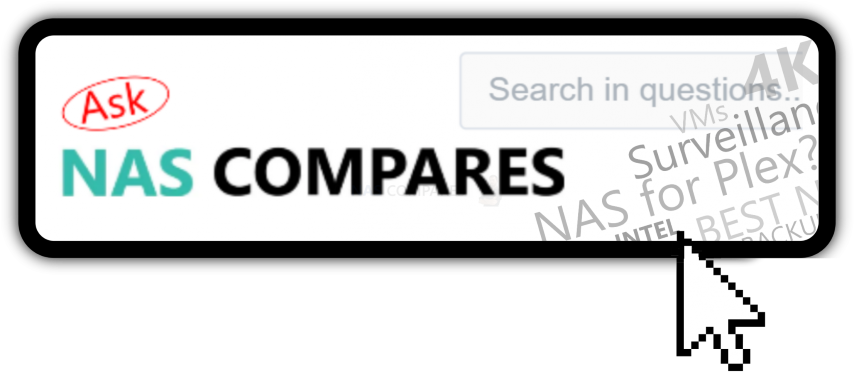 This description contains links to Amazon. These links will take you to some of the products mentioned in today's video. As an Amazon Associate, I earn from qualifying purchases