Where Are the Synology Play and Standard Series?
Yes, as fantastically clickbaity as the title might well suggest, there is simply no other way to put it. Where are the Synology PLAY and Standard series of desktop NAS devices. Synology has really been rather gun-ho about their Prosumer, SMB and Enterprise releases in the PLUS, XS, SA and FS series in the last year, with some genuinely impressive desktop (and rackmount) hardware released in the DS920+, DS1621+, DS1520+, RS3621xs+, RS1221+ to name but a few – but for many low-level users or those looking for a more cost-effective/value series of devices, Synology has been oddly silent. As always, there are always rumours floating around – from CPU manufacturers listing their supported hardware letting the odd system model leak, to the firmware updates revealing more than the brand might like for their planned releases – but in spite of all of this, firm and concrete details on a new range of Synology play devices (ie DS421play, DS221play, DS420, etc, etc) is almost zero. For a brand like Synology, who are generally sticklers to their release schedules, this is very surprising. So, today I want to speculate the reasons for this apparent silence, why we have not seen a follow up to the DS418, DS218 and DS218play, and maybe see if these series might well have been retired.
Disclaimer – This article was written in early March 2021 and although the contents are all done in good faith, I am not a psychic! So, if you are reading this in summer 2021, maybe take a moment to check if it still holds up – maybe the device you are wondering about has already been announced in the meantime.
Reason 1  – The ARM 64bit CPU Market Needs to 'Catch up' for a Synology DSx20, DSx21 or Play NAS
Anyone that has followed the release of Synology Hardware over the last few years will have noticed something rather obvious in the release of the older Synology DS418, DS218 and DS218play when compared with the more recent DS420j and DS220j – namely that these two systems released almost 2-3 years apart have nearly identical hardware inside. The CPU and Memory (despite them being different 'series' devices) is the same type. Namely, they ALL use the Realtek RTD1296 4-Core 1.4Ghz CPU and DDR4 Memory. Now, this is not a massive shock – it is no surprise that despite the Realtek RTD1296 being held in high regard at its launch (a 64bit ARM CPU, 4K transcoding, 4 cores, DDR4 support) what was once 'new' eventually becomes 'standard' and that means that when Synology were looking at releasing the DS420j and DS220j, it makes sense that they would use the Realtek ARM 64bit series again – 32bit ARM just cannot cut it anymore.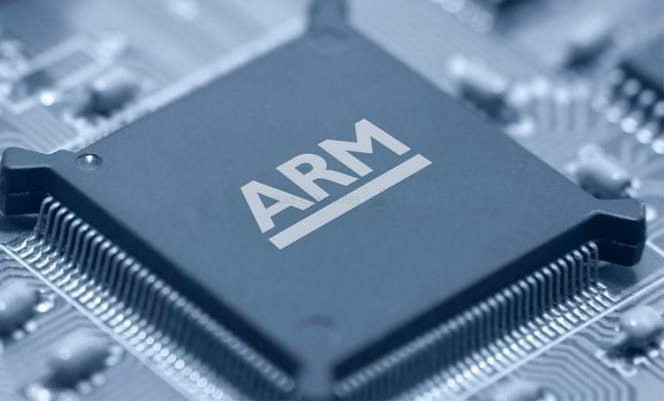 However, that leaves them with a dilemma – What CPU can you use in a Synology DS2XXPLAY, DS2XX and DS4XX? now. There ARE quite a few impressive new generation ARM V8 processors that have just entered the server market from the likes of AMD, Marvel and more, so there is every likelihood that a couple of these will become used in a more mainstream capacity across NAS devices in 2021/2022. However, 2020 was a fantastically turbulent year (understandably) and this has resulted in numerous common IT component shortages (with onboard processors and memory chips being the heaviest affected areas). Consequentially, there is every possibility that the delay on the release of a potential DS220play/DS221play, DS220/DS221, DS420/DS421 has been because of delays on a firm commitment on availability and quantities of these key components that would be featured in these respective Synology NAS series.
Reason 2  – The Synology DS420J and DS220J are Sufficient for this NAS Audience
This argument for a lack of Synology PLAY or standard 20/21 series from Synology is a slightly thinner one, but still possible. The way that technology has moved forward in server use, as well as a potential shift in focus from hardware to software abilities, might well have resulted in Synology wanting to make their portfolio a lot clearer and phase out the Play and Standard series entirely in the new generations. It would make a certain degree of sense really – the DS420J/DS220J are now at the same level as the Play and Standard series that came before, bringing them a noticeably jump closer to the Synology PLUS series. It would certainly make browsing their range for new/home users a great deal clearer and would also allow Synology to ensure their popular DSM software is more widely compatible with their entire hardware ranges.
Synology DS120j NAS
Synology DS220j NAS
Synology DS420j NAS
Reason 3 – Synology is Focusing on Business & Enterprise
This one is possible but, I hope, the least likely. Synology has never been particularly secretive about the fact they consider themselves the top dog in the world of network-attached storage, both in their first-party software, and how much performance they get out of their hardware. Add to this the fact that DSM 7.0 (currently in beta) features some genuinely groundbreaking utilization and fluidity, alongside a constantly growing array of first-party software that they hope will convince users to move away from 3rd party staples in the home/office and you get the impression that Synology is now aiming to be the top dog in NAS, but also to challenge SAN and combined storage/service companies at the enterprise/data center level. Recent releases in their own SSD label (SNV and SAT5200) and Hard Drives (the HAT5300 series), alongside newer enterprise systems having narrow 'in house' compatibility are certainly heavily enterprise targetted moves from the brand that presents a very clear intention towards the 'big money' buyers and their data. Therefore it is not impossible to imagine that in order to keep the Home, Prosumer and SMB (Small-Medium Business) audience easier to manage, that phasing out the standard and Play series devices would make quite a lot of sense. When a DS220play/DS221play would likely cost around $220, whereas an RS3621xs+ costs around $4500, plus has more likelihood for add on sales, storage media and a returning customer down the line – a more conclusive move into the enterprise sector would make a lot of sense.
Reason 4 – The Pandemic and it's Effects on the Supply Chain
It would be foolish to ignore the fact that the effects of Coronavirus and the global pandemic in 2020 and into 2021 have not been a big factor in why the Synology DS220play/DS221play and DS420/DS421 have not been released. The effects (still ongoing in a number of key areas) on things whatever way you look at it. cannot be understated. Even at a casual glance, the effects on the server industry have been:
Manufacturers of components having to adjust working practices and/or close areas of business for safety has resulted in smaller production #s
Logistics of Components and completed goods being heavily delayed
End Users and Targeted markets not being in a viable position to allocate budgets to new hardware
Delayed software development and testing
Those are just four reasons that the global pandemic of 2020/2021 would have resulted in ANY hardware series being delayed, let alone the rather modest Synology Play and Standard/Value series of devices. As things appear to be getting safer, easier and a return to a semblance of normality, then we are likely to see these factors largely mitigated. However, there is every possibility that this could be the reason for delayed releases in these popular Synology Value hardware staples.
Reason 5  – Synology is Changing how they Release Hardware Year-on-Year
This reason is a little more generalized. In previous years we have Synology start to change the regularity of how they release their product series, sometimes completely changing a series in its entirety. Till 2019/2020, I would have comfortably predicted that the DS18xx+ series comes every 2 years, the DS9xx+ series comes every 2 years and the home/prosumer series had the even numbers (12/14/16/18/20) and the Business-centric users had the odd numbers (13/15/17/19/21). Now, that is still a little true, but it would also be valid to say that Synology has largely had to abandon this rather predictable release schedule as new product ranges (SA,FS, UC, etc) have arrived in their portfolio, whilst some others have slowly disappeared (NVR and SE series). The lack of a Synology Standard (DS421/DS221/DS121) and play series (DS221play & DS421play) series in 2020/2021 so far either means that these solutions are now no going to be released until the 2020/2021 period (which for Synology would be from around July 2021 onwards (so, therefore carrying the model ID DS422, DS222, DS122, DS222play, DS422play – are you keeping up?) OR need to be released in the next few months. Synology has been remarkably good of late at keeping their releases under wraps until close to launch, so a release of a standard or play series range in early 2021 is not impossible. However, the brand will generally move their naming strategy in H2 of a year towards the new naming (eg in 2020, after Q3/Sept in Taiwan, products will feature a XX21 model ID).
So, there you go. Those are five reasons why I think we have not seen a 2021/2022 version of the Synology standard or Play series in their Diskstation range announced yet. Perhaps you disagree, perhaps you know more? Why not get in touch and tell me. You can always reach me using the Free Advice section below, whether it is to ask for help choosing the right hardware setup for your needs (impartial and unbias) or just to tell me what you think. Thanks for reading and subscribe to hear more on new Synology NAS hardware announcements throughout the year as they happen.
📧 LET ME KNOW ABOUT NEW POSTS 🔔

Get an alert every time something gets added to this specific article!



Want to follow specific category?

This description contains links to Amazon. These links will take you to some of the products mentioned in today's content. As an Amazon Associate, I earn from qualifying purchases. Visit the NASCompares Deal Finder to find the best place to buy this device in your region, based on Service, Support and Reputation - Just Search for your NAS Drive in the Box Below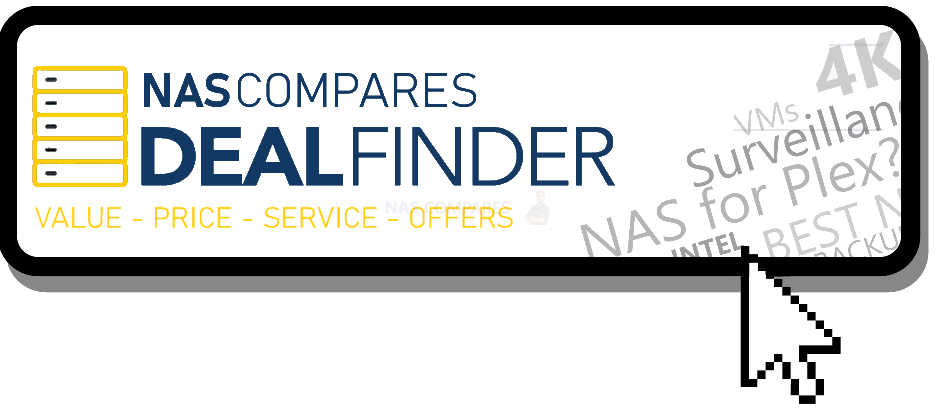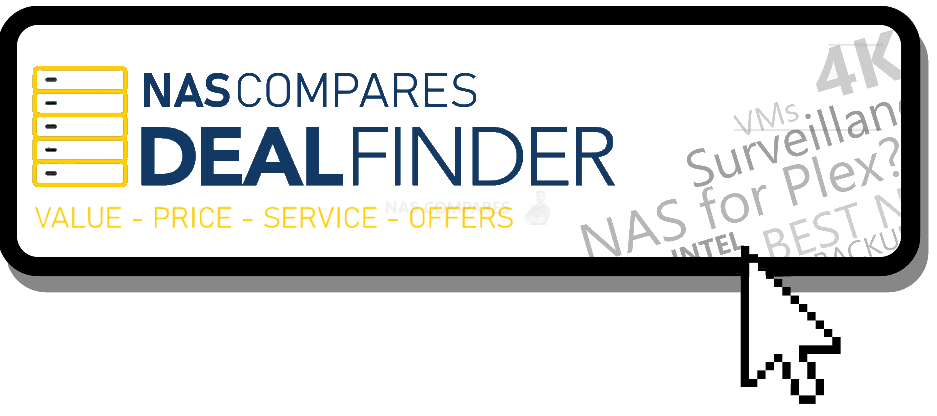 Other products mentioned on this article:

SEARCH IN THE BOX BELOW FOR ANY OTHER NAS
Need Advice on Data Storage from an Expert?
We want to keep the free advice on NASCompares FREE for as long as we can. Since this service started back in Jan '18, We have helped hundreds of users every month solve their storage woes, but we can only continue to do this with your support. So please do choose to buy at Amazon US and Amazon UK on the articles when buying to provide advert revenue support or to donate/support the site below.


Finally, for free advice about your setup, just leave a message in the comments below here at NASCompares.com and we will get back to you.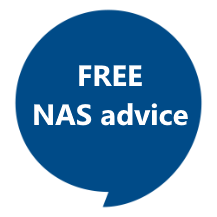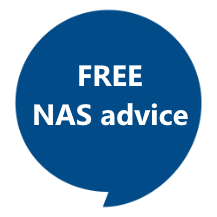 Need Help? Where possible (and where appropriate) please provide as much information about your requirements, as then I can arrange the best answer and solution to your needs. Do not worry about your e-mail address being required, it will NOT be used in a mailing list and will NOT be used in any way other than to respond to your enquiry. Terms and Conditions Alternatively, why not ask me on the ASK NASCompares forum, by clicking the button below. This is a community hub that serves as a place that I can answer your question, chew the fat, share new release information and even get corrections posted. I will always get around to answering ALL queries, but as a one-man operation, I cannot promise speed! So by sharing your query in the ASK NASCompares section below, you can get a better range of solutions and suggestions, alongside my own.