Comparing the Synology DS220+ vs the QNAP TS-251D NAS Drive
When it comes to choosing the right NAS for first-time buyers, a solid 2-Bay solution will always a great first step. In 2020 and 2021, we have seen the average standard of 2 HDD (hard Drive) NAS servers rise substantially and along side after processors and more memory, we are starting to see NVMe SSD cache, 10Gbe and PCIe upgradability become available on the technically storage modest 2-Bay system. Today I want to compare two NAS systems that are almost a year old, but BOTH are still remarkably popular examples of compact, powerful and affordable NAS solutions from QNAP and Synology. The Synology DS220+ NAS, released back in Summer 2020, is the latest generation in their home NAS series for users that want features and functionality, but not an aching pain in the wallet! Meanwhile the QNAP TS-251D NAS is an often compared product, arriving at a similar price and hardware point, but with a greater emphasis on hardware (with several notable extras and brand-centric improvements featured). Both systems have key advantages and disadvantages, as well as definitely have a different target audience in mind. So, let's compare the Synology DS220+ and QNAP TS-251D NAS to see which one deserves your data?
NASCompares Review of the Synology DS220+ NAS – https://nascompares.com/2020/06/01/synology-ds220-nas-hardware-review
NASCompares Review of the QNAP TS-251D NAS – https://nascompares.com/2020/02/10/qnap-ts-251d-nas-hardware-review
What can Both of the

QNAP TS-251D

and Synology DS220+ NAS Do?
Of course, if you are going to go to the trouble of spending hundreds of pounds on a good network storage solution, whether as an alternative to cloud services like DropBox and Google Drive, or as a means of streaming all of your media, then chances are that you want to be doubling sure that it is going to be able to perform the tasks you need
Both units feature the Intel-based processors for a good price vs hardware balance in the Intel Celeron series
Both the DS220+ and TS-251D are built of plastic desktop compact chassis, thereby reducing power consumption, noise and heat generated
Both can Stream and Transcode on the fly (so, live) 1080p HD or 4K media, with superior performance natively and mid-range performance in Plex, though if you want a top-end Plex Media Server for 2020, you need to look at an i3, i5 or i7 Processor NAS
Both the Synology DS220++ and TS-251D NAS support AI-supported photo and 'thing' recognition supported to a very high degree from the free branded software included, in the form of QNAP QuMagie and Synology Moments (soon to be Synology Photos)
For Business users who currently enjoy the use of G Suite or Office 365, both of these NAS provide excellent means to backup your mass cloud accounts (as well as natively sync, dupe and configure rules on the fly) with Active Backup Suite and Boxafe
Both the QNAP TS-251D NAS and Synology DS220+ NAS support snapshots, for more incremental and version protecting failsafe in efforts to protect you from Malware and Ransomware attacks, by allowing multi-versioning storage history to browse through and restore
Both the Synology and QNAP NAS allow you to mount cloud services as visible localized storage to interact with on the NAS thanks to HybridMount and HybridShare (DSM 7.0)
Both units are DLNA certified so can be accessed, browsed and played from by popular DLNA devices, such as Amazon Firestick, Alexa, Google Home Chromecast, Apple TV, Bose, Sonos, iPads, etc, as well as connectivity between these platforms with IFTTT, though it is certainly worth highlighting that only Synology have dedicated first-party applications for the Alexa and Firestick platform
Both are multi-bay, RAID enabled devices NAS devices that support JBOD, RAID 0 and RAID 1 (Synology Hybrid RAID too for the DS220+), as well as supporting the very latest SATA based 16TB and 18TB NAS Hard Drives from brands like WD Red, Seagate Ironwolf, Western Digital UltraStar and Seagate EXOs media.
Both devices run on their own proprietary operating system that can be accessed remotely or locally. These include regular updates to the firmware, security patches, applications and more. Ranging from multimedia, home and multi-tiered backup applications, to more business end tools such as Surveillance software, Virtual Machine deployment and business-class backup and synchronization tools. Synology utilizes DSM and QNAP use QTS.
Both the TS-251D and DS220+ use and can be accessed equally by a multitude of mobile applications such as DS File, DS Video, Moments, DS Photo, DSCam and DS Music from Synology, and QFile, QMusic, QVideo, QuMagie and more from QNAP – these are created by and constantly improved by each brand respectively
Both NAS are completely compatible with Windows, Android and Mac systems, as well as acting as a bring between software platforms to share and distribute files for migration and file sync
Both units can be used as a mail and/or business servers, providing excellent 3rd party CRM and first-party CMS systems on the QNAP NAS platform, as well as the fantastic Synology collaboration Suite of applications Chat, Drive, Mail, Calendar, Office and Active Backup Suite
So, regardless of whether you buy the TS-251D or DS220+ NAS, you are going to have a remarkably functional NAS drive. But, let's dig a little deeper into the differences between these two devices.
Synology DS220+ vs the TS-251D QNAP NAS – Design
If you plan on running the NAS server in your local environment (on a desktop or in the corner of your office for example), then there is a chance that design will e an important factor for you. Not only because of the look but also because ventilation, fan noise and space will be a concern. The design of the DS220+ and TS-251D are very, VERY distinct and you can certainly see how each brand has imposed its own priorities. The Synology is a great deal sleeker and understated, designed to be set up discreetly (in lien with the brand's internet/network ONLY access priority), whereas the QNAP TS-251D is designed to be a bit more stand out, as it has the same internet/network connectivity, but also factors in a few more direct means to access (Keyboard, Video and more or 10G upgradability for editing direct). Additionally, each uses distinct passive cooling measures, with the Synology coming out the more ventilated. Let's look at each unit (slideshow for each below). First up, the Synology DS220+ Design:
This slideshow requires JavaScript.
The Synology DS220+ is much more discreet and understand in its chassis. Main highlights are the branded ventilation panels on either side (with further ventilation on the base), as well as the removable front panel utilizating rubberized fixtures to secure the removable panel in place, yet limit vibration (ie less noise) The Chassis design of the DS220+ was been used in the DS218+ before it, as well as a curvier version in the 2-Bay generations that came before it, and it has always been very popular. Lacking the locable front trays of the beefier DS720+, it still has a very sleek and modern design. The Rear of the DS220+ is largely occupied with active cooling and it a very clean and appealing design, whether hidden away in a cupboard, or out in the open on a desktop. Now, lets see how that compares with the QNAP TS-251D NAS:
This slideshow requires JavaScript.
The QNAP TS-251D design is also very sleek and modern, more stylized on an editing suite, with its curves and white/metallic blue design, this chassis is quite easy on the eye. The passive cooling on the sides and base in not quite so coversome as the Synology DS220+, as well as the removable front panel being a locking hinge on the side (no rubber corner holding here). It seems like a much smaller chassis, but is actually only a small picture smaller in height and width – though it is deeper so it can accommodate PCIe upgrades inside (to be covered more later). The rear panel also features an active cooling fan, but a fraction smaller, as the TS-251D has many more ports to accommodate that the DS220+. Arguable the QNAP TS-251D is a much more functional and desk-ready NAS system, but overall, the Synology DS220+ unquestionably wins the design round in a number of practical and aesthetical ways.
Result – You Should Buy the Synology DS220+ NAS
QNAP TS-251D NAS vs the

Synology DS220+ NAS – Hardware
Comparing the hardware, both internally and externally, on the DS220+ and TS-251D is a remarkably one-sided affair. In short, the QNAP TS-251D NAS has EVERYTHING that the Synology DS220+ has, and then doubles down and provides even more. There are a few areas where the Synology pushes ahead on the hardware, but there are quite small. As you might well be aware, the DS220+ and TS-251D both feature the same CPU, the Intel J4025 Celeron, a dual-core 64bit x86 processor that covers everything from 4K handling, the VMs, Surveillance, multi-user backups, streaming, sharing and supporting DDR4 Memory for increased performance and a large simultaneous rang of services and users at any given time.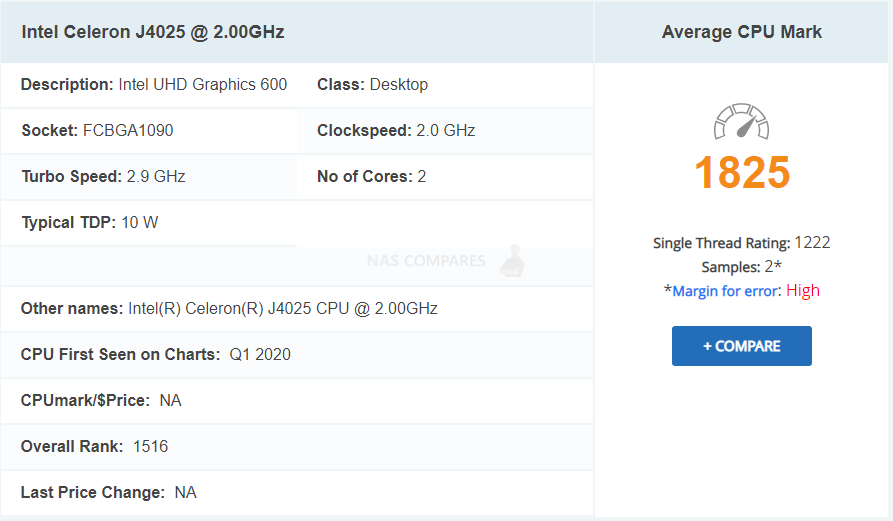 This reveals one area where the Synology draws ahead, naming memory frequency (in caveman, 'speed'). Both systems arrive with 2GB of DDR4 memory, however, the Synology uses 2666Mhz frequency (soldered to the controller board) and the TS-251D uses 2400Mhz frequency (2GB SODIMM module in a removable slot). So the Synology DS220+ uses fractionally faster memory, however, the QNAP TS-251D immediately counters with the fact it supports up to 8GB of supported maximum memory, whereas the Synology only officially supports 6GB (only having a single available slot to upgrade with and therefore limited to 4GB in the grand scheme of things). Most users would rather choose a larger maximum memory, over a 266MHz memory increase, so even this small victory in hardware by Synology is negligible. After that the hardware featured on the QNAP TS-251D is just more varied and allows for many different kinds of user to adapt the system to their own requirements/storage use. let's look at the hardware specifications below:
Model
TS-251D

DS220+

CPU
Intel® Celeron J4025 dual-core 2.0 GHz processor (burst up to 2.9 GHz)

Intel Celeron J4025 2-core 2.0 GHz, burst up to 2.9 GHz

Benchmark
1946
1946
GPU
Intel UHD Graphics 600 (250 – 750 MHz (8GB))
Intel UHD Graphics 600 (250 – 750 MHz (8GB))
RAM
2 GB DDR4 (expandable up to 8 GB) 2400Mhz
2 GB DDR4 (expandable up to 6 GB) 2666Mhz
RAM slots
2X
1X
Rear

Synology DS220+ NAS

Cache
Upgradable via PCIe Upgrade Cards
No
External port
• 3 x USB 2.0 port
• 2 X USB 3.2 Gen 1 (5Gbps)
• HDMI 2.0 (up to 4096 x 2160 @ 60Hz)
• IR Sensor (RM-IR004 Supported)
• 2 X USB 3.2 Gen 1 (5Gbps)
LAN
1 x 1 Gigabit (RJ-45)
2 x Gigabit (RJ-45)
PCIe
PCIe Gen 2×2
NO
There is one other area of improvement in the DS220+ default model over the TS-251D NAS, and that is the base network ethernet. The Synology DS220+ features two 1Gbe (gigabit ethernet) ports, that each allows just over 100MB/s each in network transmission. This is further bolstered with support of link aggregation (combining them to make a 2Gbe/200MB/s connection), load balancing (where the ports are using like road lanes, dividing traffic between them) and failover support (where the 2nd connection is a safety net if the first fails). The QNAP TS-251D only features a single 1Gbe port and therefore in order to take advantage of the features of the dual LAN Synology, you would need to install an upgrade card in the PCIe Gen 2 x2 upgrade slot (supporting up to 1000MB/s throughout internally). Although the dual 1Gbe LAN of the Synology and fractionally faster memory cannot be overlooked, the QNAP TS-251D is jsut a much stronger and complete hardware purchase, with significantly more upgradability long term.
Result – You Should Buy the QNAP TS-251D
Synology DS220+ vs the TS-251D NAS – Performance
The NAS performance of the Synolgoy DS220+ and TS-251D is a much trickier subject to compare. Both because they will behave differently in different user case scenarios AND because they use very different software and file systems. The Synology DS220+ uses DSM and the file system choice of BTRFS (with notable background resource use improvements) or EXT4 (much more history and overall higher performance). The Synology also arrives the more fluid RAID system, Synology Hybrid RAID (SHR) that allows mixed drive ustilition in the RAID configuration – which is largely useless in a 2-Bay system it has to be said (maybe for migration at a later date). The QNAP TS-251D on the other hand only supports EXT4 and uses only the traditional RAID configurations (JBOD, RAID 0, RAID 1), but then supports direct HDMI monitor, keyboard and mouse support with a parallel GUI/software system for direct access known as HD station (for standalone surveillance, VMs, multimedia playback, office work and hundreds of apps available on the QNAP Club page).  Ultimately, it will come down to how YOU need to use the system. For those considering these two NAS for multimedia, both are a little modest for Plex Media server. They will likely playback the bulk of media for plex (though struggling with H.265/HEVC media for licencing and forced conversion reasons), as well as handling 1080p and 4K transcoding natively quite well (though the QNAP will use more power):
| | | |
| --- | --- | --- |
| Model | TS-251D | DS220+ |
| Hardware encryption engine | Yes (AES-NI) | Yes (AES-NI) |
| Power | 15.25 W / 8.08W | 14.96W accessing / 4.41W Hybernate |
| Codec h264 | Decode / Encode | Decode / Encode |
| Codec h265 8bit | Decode | Decode |
| Codec h265 10bit | NO | NO |
| Codec VP8 | Decode / Encode | Decode / Encode |
| Codec VP9 | Decode / Encode | Decode / Encode |
| Codec VC-1 | Decode | Decode |
| Codec AVC | Decode / Encode | Decode / Encode |
However, a lot of users will be looking to use the Synology DS220+ or QNAP TS-251D for numerous tasks at once (in order to maximize their investment) and each system has clear advantages in each area over the other. The Synology DSM system prioritizes their own system and applications over those of 3rd party, leading to some great first-party applications such as the collaboration suite featuring Synology Drive, Chat, Mail, Calendar, Office and more. This is further bolstered with the Active Backup Suite and Hyper Backup tools for synchronization and a tailored, multi-tier backup strategy. QNAP respond with a more balancing 50/50 approach to 1st and 3rd party, with a good range of first-party applications, as well as a larger degree of 3rd party application support (for those that want to use the NAS more for general storage and want to stick with their own pre-existing software. So you have QNAP Mail, Note Station, Calendar, QVR Pro and more, but you also have Office 365 Support, more multiple media player support and diverse VM tools. Next to this they also have backup and sync tools for local/cloud/USB that include Hybrid Backup Sync 3, HybridMount, BoXafe and vJBOD that allow you to make a more 3rd party environment-friendly share/backup/sync hardware environment. Below is a breakdown of key software and performance areas of comparison between the QNAP TS-251D and Synology DS220+, which will quickly show you how each system has leveraged it's brand priorities (in line with what they feel is what their audience want):
| | | |
| --- | --- | --- |
| Model | TS-251D | DS220+ |
| Expandability | Yes, with 2/4/6/8 Bay Expansion Options | No |
| Surveillance | 3 Applications, 8 Camera Licenses | 1 Application, 2 Licences |
| KVM Support | Yes | No |
| Browser NVR Camera Access | Limited | Full |
| USB Copy Button | Yes | Yes |
| Cloud Connectivity | HybridMount, HBS 3, BoXafe | Hyper Backup, HybridShare, Active Backup Suite |
| PLEX HD | Yes (You will need to upgrade Memory) | Yes You will need to upgrade memory) |
| PLEX 4K | Yes (without transcoding) | Yes (without transcoding) |
| Native 1080p | Yes (Mostly) | Yes (Mostly) |
| Native 4K | Yes (Mostly) | Yes (Mostly) |
| VM Support | Yes, Depending on Memory Allocated | Yes, Depending on Memory Allocated |
| Containers | Yes, Depending on Memory Allocated | Yes, Depending on Memory Allocated |
| File System | EXT4 | EXT4 and BTRFS |
| Backup Types | NAS-to-(NAS,PC, Mac, Mobile, USB, Cloud) | NAS-to-(NAS,PC, Mac, Mobile, USB, Cloud) |
As you can see, although there are marked similarities, the QNAP NAS seems to have a lot more tools and variety of use, whereas the Synology has a more streamline range of services, but chooses to FOCUS on them. There is an argument that you should not half-arse lots of things, choosing to 'full-arse' one thing, but then again a lot of users like the open nature of QNAP compatibility and use that the Synology closes off. For a better idea of what each brand provides in terms of the GUI, Photos, Video, Virtual Machines, Backups and Surveillance, I STRONGLY recommend watching one or more of the videos below (open in a new window recommended) as in each I have compared Synology DSM and QNAP QTS on each of these subjects to show their individual strengths and weaknesses:
| | |
| --- | --- |
| SYNOLOGY VS QNAP – GUI, System, Apps and User Control | SYNOLOGY VS QNAP – File + File Management & Sharing |
| SYNOLOGY VS QNAP – Photography and Sharing | SYNOLOGY VS QNAP – Surveillance and NVR use |
| SYNOLOGY VS QNAP – Home and Business Backups | SYNOLOGY VS QNAP – Virtual Machine Deployment |
Ultimately, however, it comes down to the end-user and both the Synology DS220+ and QNAP TS-251D have different end-users in mind (as per the brand perspective on the 'average' NAS user needs). If you want a complete hardware and software solution that needs little or no 3rd party applications already, then the Synology is likely your best choice. However, if you are looking to buy a NAS that will gel better with your own existing hardware and software, then the QNAP NAS will seem to be a more customizable and versatile tool to your existing environment.
Result – It's a TIE! Both Have Advantages
QNAP NAS vs the 

Synology DS220+ NAS –

Conclusion
Overall, and this is a tough one, this HAS to be a TIE! I know that sounds like a cop-out, but it really does depend on the needs of the end-user when choosing between the Synology DS220+ and QNAP TS-251D. The Synology is arguably the better complete-inclusive first-party software solution, but it does this by restricting the way you can use your directories sometimes (needing things to be in pre-set locations) and limiting the range of 3rd party software/hardware you can combine with it. Whereas the QNAP is a much more diverse and open tool that has its own software, but can adapt around our own software/hardware better. This can lead to a slightly steeper learning curve sometimes, but some will be more and able to climb it. Below, if you need a little more closure on the best for each user case, I have detailed which NAS I think is better for each task:
In Summary, if you are looking to buy the DS220+ or TS-251D NAS;
Best NAS for Plex Media Server = QNAP TS-251D (Thanks to Cayin Player and Compression Support)
Best NAS for Surveillance = QNAP TS-251D (Thanks to 8 Camera Licenses and KVM Support)
Best NAS for Virtual Machines = QNAP TS-251D (Thanks to More Memory and Virtualization Station)
Best NAS for Photographers = Synology DS220+ NAS (Thanks to Moments, Photo Station and Synology Photos)
Best NAS for Business = Synology DS220+ NAS (Thanks to the Collaboration Suite Apps)
| | | |
| --- | --- | --- |
| Model | QNAP TS-251D | Synology DS220+ |
📧 LET ME KNOW ABOUT NEW POSTS 🔔
Join 1,582 other subscribers
Get an alert every time something gets added to this specific article!
This description contains links to Amazon. These links will take you to some of the products mentioned in today's content. As an Amazon Associate, I earn from qualifying purchases. Visit the NASCompares Deal Finder to find the best place to buy this device in your region, based on Service, Support and Reputation - Just Search for your NAS Drive in the Box Below
Need Advice on Data Storage from an Expert?
We want to keep the free advice on NASCompares FREE for as long as we can. Since this service started back in Jan '18, We have helped hundreds of users every month solve their storage woes, but we can only continue to do this with your support. So please do choose to buy at Amazon US and Amazon UK on the articles when buying to provide advert revenue support or to donate/support the site below.

Finally, for free advice about your setup, j
ust leave a message in the comments below here at NASCompares.com and we will get back to you.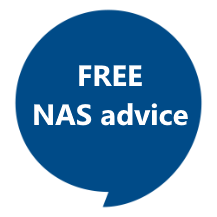 Need Help?
Where possible (and where appropriate) please provide as much information about your requirements, as then I can arrange the best answer and solution to your needs. Do not worry about your e-mail address being required, it will NOT be used in a mailing list and will NOT be used in any way other than to respond to your enquiry.
Support What We Do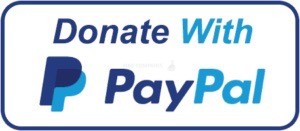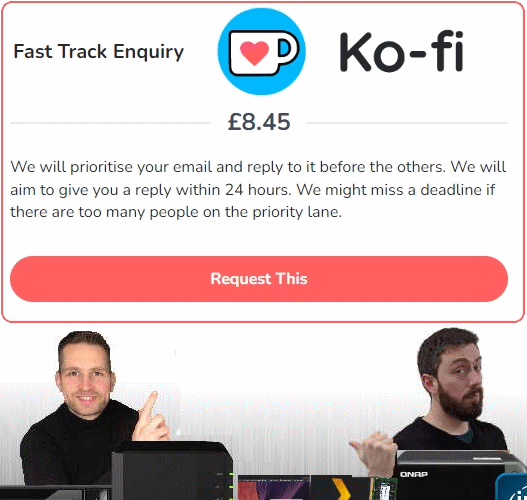 Terms and Conditions
Alternatively, why not ask me on the
ASK NASCompares forum
, by clicking the button below. This is a community hub that serves as a place that I can answer your question, chew the fat, share new release information and even get corrections posted. I will always get around to answering ALL queries, but as a one-man operation, I cannot promise speed! So by sharing your query in the
ASK NASCompares
section below, you can get a better range of solutions and suggestions, alongside my own.
This description contains links to Amazon. These links will take you to some of the products mentioned in today's video. As an Amazon Associate, I earn from qualifying purchases
Summary
Reviewer
Review Date
Reviewed Item
Synology DS220+ vs QNAP TS-251D NAS Drive Comparison
Author Rating