Is the Synology DS920+ NAS Still Worth Buying in 2021?
If you have been looking at buying a Synology NAS drive in 2021, then there is a good chance that the DS920+ has appeared on your radar. Originally released in summer 2020 (between May-July depending on where in the world you were) the Synology DS920+ was the follow up to the hugely popular and successful DS918+ NAS and when it was eventually released it met with a mostly positive reaction. As a standalone piece of kit, the DS920+ is a fantastic example of everything Synology is about – a well-balanced piece of hardware and software that can run the entire library of Synology DSM applications (the collaboration suite, Surveillance Station, Hyper Backup, Active Backup Suite, etc), as well as supporting numerous 3rd party applications for home and business (ranging from Plex Media Server, VMware, Apple Time Machine and more). This combined with the inclusion of BTRFS as the file system of choice and support of Synology Hybrid RAID (SHR) meant that this system was, and still in, a fully-featured system. However, the system is now a year since we first revealed the DS920+, as well as numerous other Synology NAS hardware being released since then. So many users are wondering if the DS920+ is still a NAS worth your data and your money in 2021? So, below I want to talk about the main points to consider to see if the DS920+ should still be your next NAS purchase this year.
If you are unaware of the Synology DS920+ NAS and want to learn more about it, use the links in the box below for my hardware review, 5 Highlights and the best place to find it.
If you want to learn more about the Synology DS920+ NAS, click below for the Review, Quick Highlights and Best Price:
Is there a DS921+ or DS922+ NAS Coming Soon?
NAS Technology, much like any other kind of fast-evolving genre of hardware (PCs, Phones, TVs, Consoles, etc) has a certain refresh cycle. A device is first released, it might get a few tweaks and updates in it's lifespan, but then eventually it is superseded by a newer version that promises to be oh-so-much better. We have seen it time and time again, leading to one of the most common reasons that a lot of buyers will remain o nthe fence about buying a new piece of technology, namely – is this now out of date and/or a new version about to be released? We want our technology to LAST and the Synology DS920+ NAS is no different. Right now, at the time of writing, I would say that this device is a long way from receiving a new version/replacement any time soon – certainly for most of 2021 at least. This is because Synology and the DS9XX+ series is generally one that arrives and refreshes every 2-2.5years and that means that Synology will still be pushing their software towards this device for that period of time. Even then, a new version of this series would still be quite close in architecture to this device (likely a Celeron, or Pentium AT MOST) and even then still with 4GB memory and lacking 10Gbe. So, if your reason for not buying the DS920+ is because you think waiting on the follow up in a DS921+ or DS922+ would be worth it, I wouldn't worry. It will likely be a year at least and be a small enough increase on what we see in the DS920+ 2020 release, that the saving you would make in price or value would be minuscule in the time you would spend waiting.
Is there a DS921+II NAS and/or New Celeron CPU Coming Soon?
This is a much more compelling case to consider whether to buy the DS920+ NAS or not. Like any computer-based system, a NAS server is comprised of a number of key hardware components that are designed by 3rd parties – the most important of which is the CPU (in this case, made by Intel). These brands and their hardware (just like the NAS brand themselves) produce many different solutions for different needs and these individual components also get new versions as time goes by. The result is that although a NAS like the DS920+ has a specific CPU used (a Celeron J4125), if the CPU manufacturer chooses to move into a new CPU series (knock as a 'refresh') the result can be that a brand will have to switch to this new CPU eventually. This can lead to 2 outcomes in practice. The first is that a new NAS system is released in tandem to the CPU (so, the DS922+ or DS921+ mentioned above) or the existing NAS series will just change to the new CPU and not change anything else. Different brands handle this in different ways. In the past (for example in 2017), when Intel refreshed the Celeron N3150 into the better performing N3160 processor, QNAP just factored the new CPU into new devices, didn't mention it and increased the price a couple of % for the new processor. Synology on the other hand released a '+II' version of their range, in this case, the DS216II and DS716+II NAS.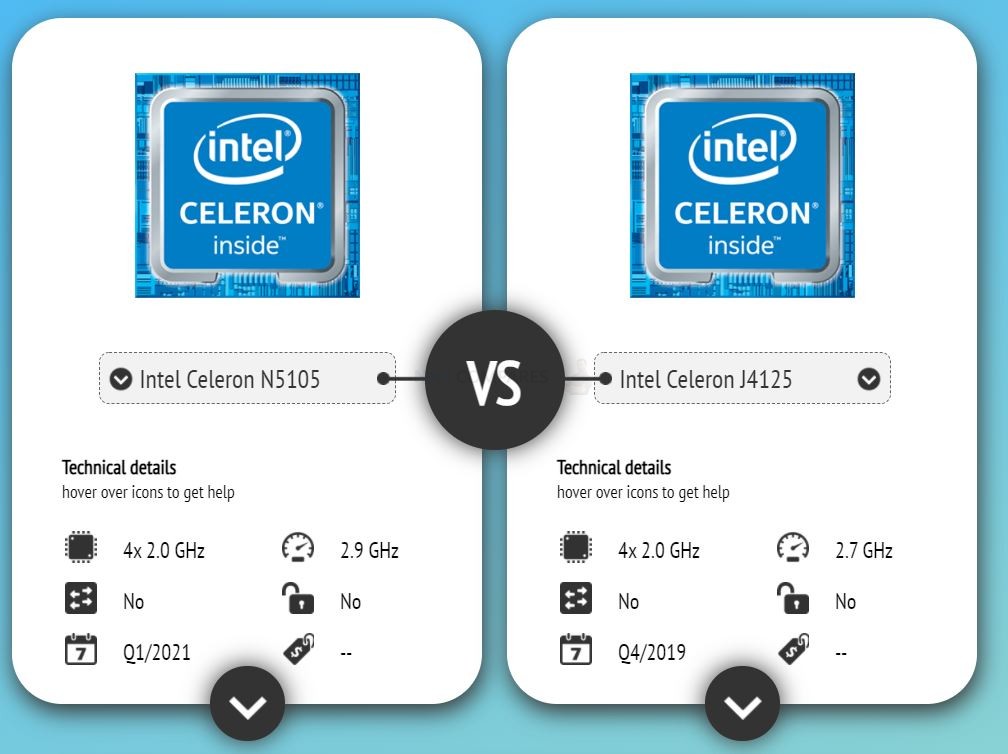 Why am I telling you all this? Well because there are rumours flying around that the Intel J4125/J4025 CPU is going to be switched out for the N5105 (N Series, formally Braswell) at some point and although the effects and eventual implementation of this CPU (if true) would still not take effect until MUCH later in 2021, it still means that NAS brands will still have to consider whether they will use this as a means to introduce a NEW product version OR add a 'version 2' label. The latter is arguable more likely than a full new NAS release, but is still something that is less than likely anyway and would be in a much later stage of 2021. Ultimately, I still think this is not a good enough reason to consider buying the Synology DS920+ in the first half of 2021, ut might be a reason to double-check on this in the 2nd half of the year.
Is there a DS920+ NAS Still Good Value in 2021?
This is a very interesting point! The Synology DS920+ NAS, when first released in 2020 was popular, however, it did meet with some criticism over the continued use of 1Gbe (2 ports) and no PCIe upgradability. There is an argument that this was a limitation of the CPU featured inside and it's internal PCIe lane support (ultimately the # of functions it can support), but other brands have managed to squeeze in 2.5Gbe, PCIe slots and/or NVMe slots, using the same J4125 CPU. That said, the Price tag of the Synology DS920+ NAS has dipped in price since it's original launch, with it appearing numerous times in Prime Day, Black Friday and numerous annual Sales across multiple websites. So, as a price for the level of Hardware AND software, I think the DS920+ NAS is still good value in 2021. However, this is only really applicable if you factor that the price tag is covering BOTH the hardware inside and the utility of DSM – If you are only looking at the DS920+ for just it's hardware and will be using mostly 3rd party network software, then there are better NAS hardware on offer in 2021.
Is there a Better Synology NAS Available than the DS920+ in 2021?
The last thing to remember when looking at an older NAS system, such as the 2020 released DS920+, is that lots more products have been released in the meantime (both in 1st party and 3rd party) and what was once the latest thing' is now potentially outdone by more recent solutions. In the case of the Synology DS920+ NAS, Synology has not really released any new 4-Bay solutions since the DS920+ (the DVA3221 is a very specialized exception) and if 4 HDDs of RAID5/SHR storage with an embedded CPU is what you are looking for, then the DS920+ is still the very best thing that Synology have in there range to buy right now. However, business users would do well to look at the latest generation of embedded Ryzen solutions in the Synology DS1621+ (Review HERE) and DS1821+ (Review HERE), as these provide the majority of things the DS920+ offers, but with greater support of network connectivity on day 1 and scaling higher later, as well as larger storage to use at the start and much larger expansion options later.
I hope you found this article helpful in deciding whether to buy the Synology DS920+ NAS in 2021. If you still need more help, you can use the DS920+ specific content in the links below OR you can use the NASCompares free advice service below. Just fill in the details for your storage needs and I will get in touch to give you some free, impartial advice. It might take me a day to two to respond (it gets super busy!) but I respond to all the message in the advice section.
📧 LET ME KNOW ABOUT NEW POSTS 🔔
Join 1,414 other subscribers

Get an alert every time something gets added to this specific article!



This description contains links to Amazon. These links will take you to some of the products mentioned in today's content. As an Amazon Associate, I earn from qualifying purchases. Visit the NASCompares Deal Finder to find the best place to buy this device in your region, based on Service, Support and Reputation - Just Search for your NAS Drive in the Box Below
Need Advice on Data Storage from an Expert?
We want to keep the free advice on NASCompares FREE for as long as we can. Since this service started back in Jan '18, We have helped hundreds of users every month solve their storage woes, but we can only continue to do this with your support. So please do choose to buy at Amazon US and Amazon UK on the articles when buying to provide advert revenue support or to donate/support the site below.

Finally, for free advice about your setup, just leave a message in the comments below here at NASCompares.com and we will get back to you.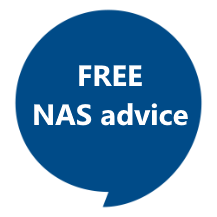 Need Help? Where possible (and where appropriate) please provide as much information about your requirements, as then I can arrange the best answer and solution to your needs. Do not worry about your e-mail address being required, it will NOT be used in a mailing list and will NOT be used in any way other than to respond to your enquiry.
Support What We Do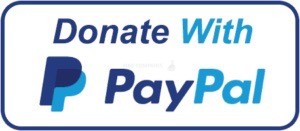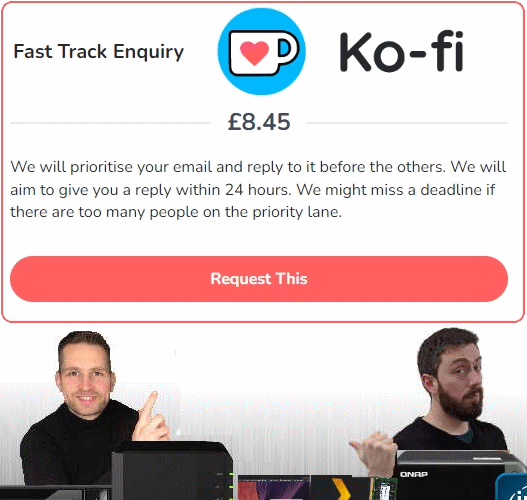 Terms and Conditions Alternatively, why not ask me on the ASK NASCompares forum, by clicking the button below. This is a community hub that serves as a place that I can answer your question, chew the fat, share new release information and even get corrections posted. I will always get around to answering ALL queries, but as a one-man operation, I cannot promise speed! So by sharing your query in the ASK NASCompares section below, you can get a better range of solutions and suggestions, alongside my own.
This description contains links to Amazon. These links will take you to some of the products mentioned in today's video. As an Amazon Associate, I earn from qualifying purchases

Summary

Reviewer

Review Date

Reviewed Item

Should You Buy the Synology DS920+ NAS in 2021?

Author Rating