How Noisy Are Seagate, WD and Synology Hard Drives?
If you have ever been in close proximity to any modern large capacity hard drive, you will be well aware that despite their attractive high capacity, that they generate a fair amount of ambient noise. Hard drives have changed substantially over the last decade or more and in order for them to facilitate the high speeds and high consistent performance that end-users demand, a great deal of work has gone into the internal mechanics of the modern hard drive. Whenever I recommend a NAS solution to Prosumer and Business users, I always make a point to highlight that the more industrial the data storage setup, the more noise the drives will make. It isn't just the capacity either, with some brands having dedicated in-house hardware techniques on their product lines resulting in the same capacity on different HDD brands sounding noticeably different. Over the last year, I have conducted numerous sound tests on the most popular hard drives used in NAS and below I have detailed all of them. So if you are on the verge of buying a network-attached storage device and are slightly worried about how much noise these systems will generate because of those mechanical hard drives, this is definitely the article for you.
Hard Drive Noise – Why Should You Care?
It is a valid question, as most hardware in the world seemingly makes some kind of noise, from the light electric hum of a light bulb to the internal combustion of a car. Why is noise on a hard drive any more/less important? Here are the most common concerns of a noisy hard drive:
My Hard Drive Sounds Broken, But Is It?
This is the most common reason for many to query the noise of a hard drive. Particularly in a larger capacity and therefore more expensive drives, when installed, many users hear unusually high-pitched whurs of the disc or remarkably abrupt clicks. In fact, a lot of the most recent 16TB and 18TB hard drives on the market sound not unlike a broken hard drive sometimes, as the industrial internal hardware flicks between actions internally on the fly. Many users worry that the new expensive hard drive or larger RAID array is broken on day one because of noises like these. Here is an example of a Healthy 3.5″ Seagate Hard Drive at 8TB:
and HERE is an UNHEALTHY WD 3.5″ Hard Drive:
As you can tell, if you know what to listen for, they suddenly become very distinct.
Video & Photo Editors Care About Hard Drive Noise
If you are editing photos and video on a NAS over the likes of thunderbolt or sometimes in a direct 10Gbe environment, then you will be all too familiar with the irritation of noisy hard drives. This extends to more than just NAS drives and RAID, as it also applies to those of you that use particularly large external DAS hard drives from the likes of LaCie (who uses Seagate HDDs) and GTech (who use WD and UltraStar). If you want to edit photo or video in this way, then you are going to be in close proximity to the data storage enclosure. Unless you are using pretty good noise-cancelling headphones to edit your work, the spins, hums, whurs and clunk noises will be a constant irritation that only amplifies as your storage enclosure grows too. 
A Noisy NAS and/or Hard Drives Ruining Your Media Enjoyment
Finally, there is the effect of noisy HDD populated storage enclosures like NAS or DAS whilst watching your own personal multimedia at home. Most help users have a NAS directly connected to the router at home (being far too small a network hardware environment to justify a network switch purchase). However, those same people when having the internet service provider hardware installed in their home likely have the router in the same room as their sofas and a big TV (as it will be connected to their TiVo box, media streamer, Smart TV, etc). Those same users who want to access media from their NAS and watch it on the big screen will suddenly be disturbed during the heavier plot moments of their favourite show by what sounds like a hard drive having a fit in the corner of the room. This can be especially galling as most users who buy a NAS for home media will want to 'futureproof' their storage capacity up and then buy even larger hard drives to make sure the system lasts as long as possible as their collection grows, therefore the noise generated will be suitably increased as well.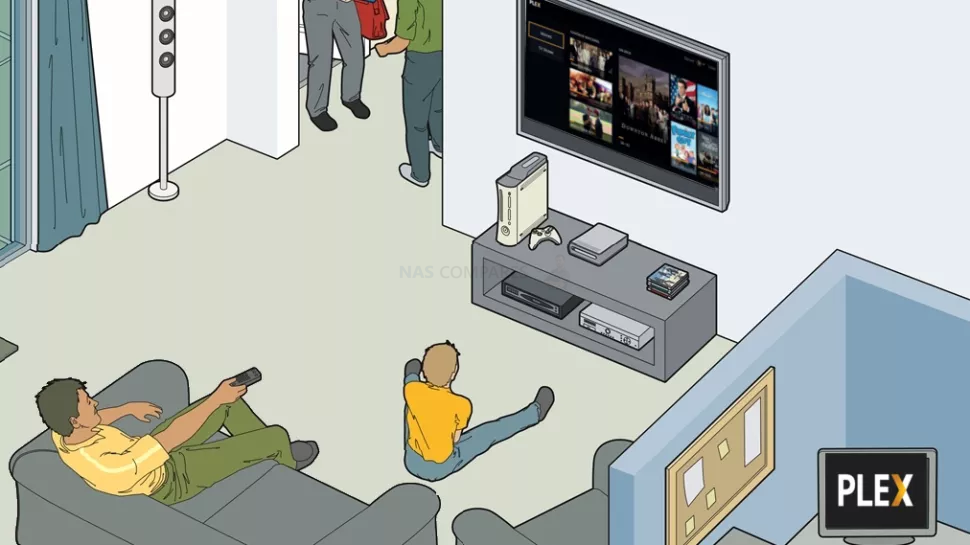 So, as you can see there are plenty of reasons why the noise generated from as little as a single hard drive to an entire RAID enabled configuration is worth getting worried about. So let's talk about each of the brands, their hard drives and how much noise each one makes. Each Drive mentioned below includes a video demonstrating which includes the noise of each HDD spinning up, performing a consistent right action and performing a consistent read action. I have also included a decibel metre and include typical megabytes per second performance for each action. Tests were performed using an external Sabrent USB 3.2 Gen 1 silent dock, with a microphone at no less than 30cm. For sensitivity reasons and in order to better distinguish the drive noise from any potential ambient noise, the db(A) Meter includes a -10 dbA difference. Let's take a look/listen at how each drive sounds and performs below:
WD Red NAS Hard Drives – Quiet but SMR & Low Capacity
1-6TB, 5400RPM, 64-128MB Cache, 180TBW, 3yr Warranty $50-180   
Almost certainly the drive that most people have used over the last few years in their NAS, the WD Red hard drive series is one of the quietest drives on the market for NAS. Aside from the concerns of SMR and CMR disparities on this more affordable series, this is advised for quieter but consistent/steady home use. However, if you are looking for a dedicated PMR/CMR drive in a larger capacity, you may wish to skip this.
+ Affordable Price Tag
+ Low Noise and Power Consumption in 24×7 Use
+ Good base level of Capacities Available
– Shingled Magnetic Recording (SMR)
– Performance is fairly average in the smaller capacities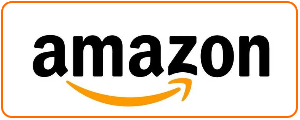 Seagate Ironwolf NAS Hard Drives – Little Noise, Good Capacity, Data Recovery
1-12TB, 5900-7200RPM, 64-256MB Cache, 180TBW, 3yr Warranty, Rescue Data Recovery Services Included $50-480  
The quietest hard drive for NAS in the Seagate portfolio, only fractionally noisier than WD Red (though 10-14TB are noticeably louder), these arrive in larger capacities and are all CMR/PMR. They are also the best price per terabyte of any drive in this list.
+ Excellent Price Point
+ Rescue Data Recovery Services
+ Seagate Ironwolf Health Management
+ ONLY CMR/PMR Drives in their NAS Range
– Max Drive Capacity is 12TB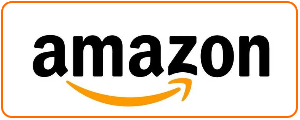 WD Red Plus NAS Hard Drives – Quiet in Smaller Capacities, All CMR/PMR
1-14TB, 5400/7200RPM, 64-512MB Cache, 180TBW, 3yr Warranty, WD Red Plus 1-14TB (CMR) $50-400  
The WD Red plus series is is the CMR/PMR alternative to standard WD Red DM-SMR drives. Still a very quiet drive, it also arrives in larger capacities. Although it is is a fraction more expensive than the standard Seagate Ironwolf.
+ Affordable Price Tag
+ All WD Red Plus are CMR/PMR
+ Low Noise and Power Consumption in 24×7 Use
+ Good base level of Capacities Available
– Noise is Higher in Larger Capacities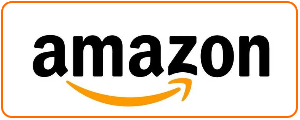 Seagate Ironwolf Pro NAS Hard Drives – Fast But VERY Clicky When in Operation
4-18TB, 7200RPM, 256MB Cache, 300 TBW, 5yr Warranty, Rescue Data Recovery Services Included $80-560  
Seagate Ironwolf Pro hard drives are designed for larger storage arrays, are available all the way up to 18TB (and soon HAMR 20TB drives) and unfortunately, it is at this point where hard drives start to get noticeably noisier. They arrive with free Data Recovery Services much like the standard version, but due to their more industrial design and larger storage capacities, this is a noticeably noisier hard drive. This is especially noticeable at spin-up
+ Excellent Price Point vs Ironwolf NON-Pro in the Portfolio
+ Rescue Data Recovery Services
+ Seagate Ironwolf Health Management
+ ONLY CMR/PMR Drives in their NAS Range
– Smallest Drive Capacity is 4TB
– Noticable Boot Up Noise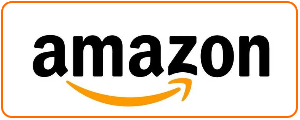 WD Red Pro NAS Hard Drives – Noisiest WD Red Drive but also the Fastest and Largest
2-18TB, 7200RPM, 128-512MB Cache, 300TBW, 5yr Warranty $99-600  
Much like the Seagate NAS Pro drive, WD Red Pro is there industrial hard drive that is available in a larger storage capacity than any other WD Red drive, is a few degrees quieter in general operation than the Ironwolf Pro (still loud though), but is also noticeably more expensive as you look at greater HDD capacities in the range. Still, it's a very good, reliable and rugged drive.
+ Top Tier NAS Drive Performance
+ 300TB/Y Workload
+ Build for up to 24-Bay Servers
– Certainly Noiser than non-Pro equivalents
– More Expensive than the Seagate Pro Option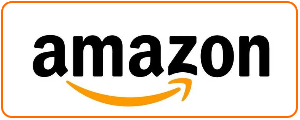 Synology HAT5300 NAS Hard Drives – Loud, but a Data Center Drive at a Pro Price
8-16TB, 7200RPM, 256/512MB Cache, 550TBW, 5yr Warranty, Synology System ONLY, Firmware Control on Synology DSM $250-450  
Synology has its own range of first-party hard drives in the HAT5300 series, which although equally as noisy as most other industrial hard drives, benefits from numerous Synology brand extras like easy firmware updates and 550TBW, well as arriving with a price tag that is comparable to WD Red Pro and Seagate Ironwolf Pro drives, despite its data centre class build. A good drive but definitely at the noisier end of the spectrum.
+ Enterprise Drives at a PRO class Price
+ 550TBW on ALL Capacities
+ Drive Firmware can be Updated from within the Synology DSM GUI
– Using them in not Synology NAS Hardware is not Supported
– Performance is a pinch lower than WD Red Pro (5-15MB/s)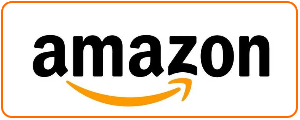 Western Digital Ultrastar Data Centre Hard Drives – Highest Performance, but Cover Your Ears!
1-18TB, 7200RPM, 256-512MB Cache, 550TBW, 5yr Warranty, FIPS and SED Options, SATA, SAS and U.2 NVMe SSD Options $70-550  
The Western Digital Ultrastar data centre class hard drive is easily the noisiest of all the drives that are mentioned today. They have the biggest capacity, the largest range of interfaces and encryption methods supported, but definitely are the noisiest drive on this list and are not advised for use in close proximity. This is truly a data center class drive and designed specifically for use in a rack cabinet, far away!
+ Consistently High Performance
+ Well Establish HDD Drive and Brand
+ Numerous Interfaces, in-Drive Encryption Systems and Choices
– DEFINITELY one of the most confusing product ranges
– Noticeably Noisy at boot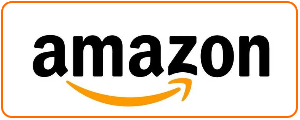 Seagate EXOS Data Center Hard Drives – Big, Loud but Surprisingly Affordable
1-18TB, 72000RPM, 256-512MB Cache, SAS & SATA Options, 550 TBW, 5yr Warranty, $80-460   
The EXOS series is the Seagate data centre class drive and is certainly a noisy one at that. Not really designed for close proximity, much like the Ultrastar class, it arrives with numerous interface options in SATA and SAS, as well as numerous encryption methods supported. Though not quite as noisy as the ultra star series, they are still quite high on decimals when in use but are a degree lower in price than Ultrastar and Ironwolf Pro.
+ Huge Range of Architecture Options (FIPS, Military Encryp, 4KN, SED, SAS and more)
+ Constantly Evolving (Mach 2 versions, x14, x16 & x18 etc)
+ Comparatively Lower in Price vs Ultrastar
– Range Can Be Confusing
– Noisy!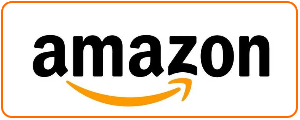 And there you have it, a breakdown of the current popular hard drives on the market, the noise they make and whether they provide a good noisy vs price vs capacity balance. If you need still need help choosing the right storage media, feel free to take advantage of the COMPLETELY FREE and NO REGISTRATION NEEDED advice section below. Sorry to put that last bit in capital letters and in bold, but I really do offer this service at no charge and people just like these things clear! This is a free service manned by myself (with a little help along the way) and if you can just let me know the storage requires below, your budget (no necessary, but allows me to scale it a bit to your needs and not destroy your budget) and I will get in touch as soon as you can.
📧 SUBSCRIBE TO OUR NEWSLETTER 🔔
🔒

Join Inner Circle
Get an alert every time something gets added to this specific article!
This description contains links to Amazon. These links will take you to some of the products mentioned in today's content. As an Amazon Associate, I earn from qualifying purchases. Visit the NASCompares Deal Finder to find the best place to buy this device in your region, based on Service, Support and Reputation - Just Search for your NAS Drive in the Box Below
Need Advice on Data Storage from an Expert?
Finally, for free advice about your setup, j
ust leave a message in the comments below here at NASCompares.com and we will get back to you.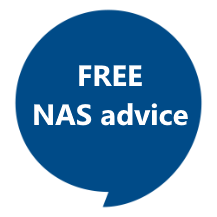 Need Help?
Where possible (and where appropriate) please provide as much information about your requirements, as then I can arrange the best answer and solution to your needs. Do not worry about your e-mail address being required, it will NOT be used in a mailing list and will NOT be used in any way other than to respond to your enquiry.
TRY CHAT
Terms and Conditions
If you like this service, please consider supporting us.
We use affiliate links on the blog allowing NAScompares information and advice service to be free of charge to you.
Anything you purchase on the day you click on our links will generate a small commission which is
used to run the website. Here is a link for
Amazon
and
B&H
.
You can also get me a ☕
Ko-fi
or old school
Paypal
. Thanks!
To find out more about how to support this advice service check
HERE
If you need to fix or configure a NAS, check
Fiver
Have you thought about helping others with your knowledge?
Find Instructions Here

ASK NASCompares forum
, by clicking the button below. This is a community hub that serves as a place that I can answer your question, chew the fat, share new release information and even get corrections posted. I will always get around to answering ALL queries, but as a one-man operation, I cannot promise speed! So by sharing your query in the
ASK NASCompares
section below, you can get a better range of solutions and suggestions, alongside my own.
This description contains links to Amazon. These links will take you to some of the products mentioned in today's video. As an Amazon Associate, I earn from qualifying purchases