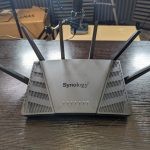 Synology RT6600ax Router Review Chapters

Synology RT6600AX Review, ALL Parts - HERE
Synology RT6600AX Review, Part 1, Unboxing & Design - HERE
Synology RT6600AX Review, Part 3, Software, 5.9Ghz & Verdict - HERE
Synology RT6600ax Router Review – Ports & Connections
It would be fair to say that the lion share of the attention that has been directed towards the Synology RT6600ax router has been about its wireless capabilities, however, the physical connectivity and general LAN standards of the system are a good mix too. That said, the RT6600ax does appear to lose a few things over the older RT2600ac that some users might be bugged by, such as the lack of an SD card slot or reduced number of USB ports, but this is largely mitigated by the inclusion of a 2.5gigabit ethernet (2.5G copper connection) on this router. This is the first example of the adoption of 2.5GbE by Synology in their entire hardware portfolio, which we hope is the start of more widespread adoption in their NAS series over the rather long in the tooth 1GbE.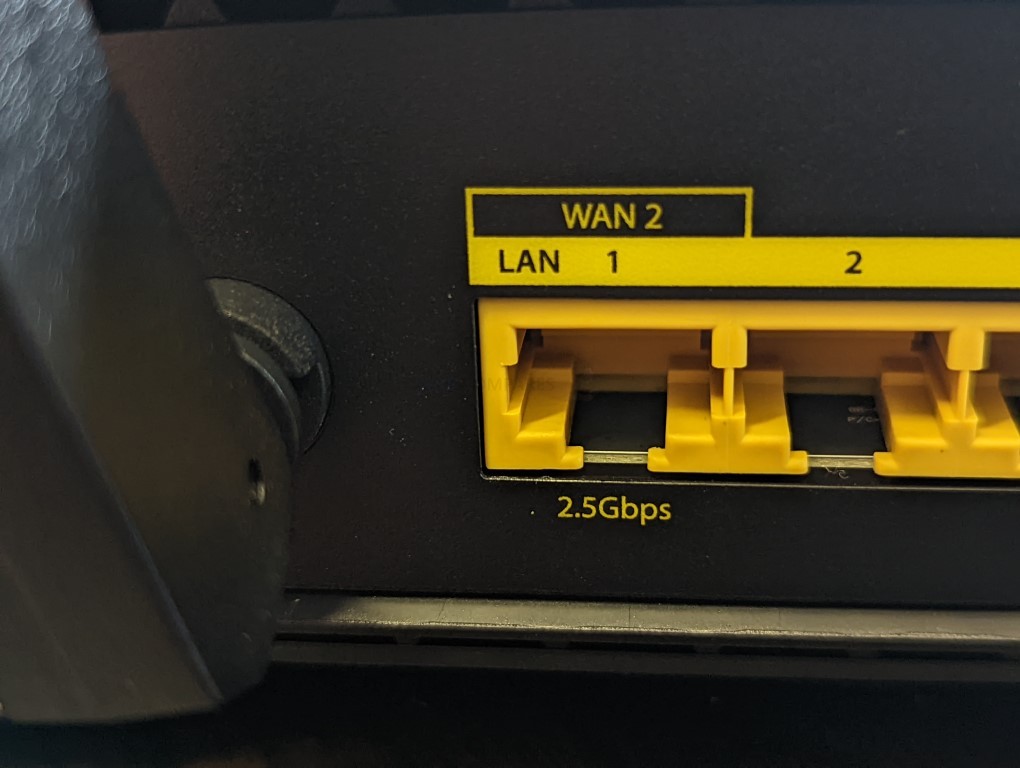 This 2.5G port can be used as a regular LAN port to connect to a 2.5GbE equipped NAS, a 2.5G switch or even directly towards a 2.5G equipped client device (either directly or via a simple $25+ USB-to-2.5GbE adapter – loads of versions are available to buy now here on amazon). Alternatively, the system will let you use it as a WAN port if your incoming internet connection is greater than a gigabit (eg more than 100MB/s or 1000Mbs) and the availability significantly greater than gigabit internet speeds worldwide has grown in multiple regions thanks to the likes of fiber becoming more affordable and the scalability of its cabling over time being less rigid than legacy installations of the 00's. That said, it IS worth touching on something raised over on BlackVoid regarding those that apply custom VLAN IDs on their incoming internet connection and are hoping to take advantage of the 2.5G port as a WAN, as the persistent issue of custom IDs on secondary WAN ports (still in SRM 1.2) is still an issue that is awaiting a fix.
There is (of course) a dedicated WAN port on the RT6600ax router that is designed for your incoming internet connection. As the system features the option of deploying it as your primary router, or connected behind your existing router as an AP, it's quite balanced in how you can choose to use it. Additionally, the SRM 1.3 software that you use to control and configure your router changes a number of options internally depending on whether you chose to deploy it either way. Choosing between these setups can be done during the initialization of the device, but can also be changed easily and in about 60-90 seconds from within the RT6600ax SRM browser GUI. Alongside the gigabit WAN and the 2.5GbE LAN/WAN choice, there are also 3 more standard 1GbE RJ45 (i.e copper) connections for the rest of your connected devices. These are..well… fine I guess. But many would argue that this is quite a tentative step into 2.5GbE for the router and the brand, with multi-port 2.5GbE routers in the market right now and even 10GbE SFP+ routers being available from brands like Netgear in their Nighthawk series for several years now, the RT6600ax arriving with a single 2.5GbE and 1GbE covering all the others do seem a little tight in 2022. These ports all support features such as the LAN/WAN failover, linking to vLANs in SRM 1.3, priority of service control and some incredibly sophisticated control customization within SRM in general – but we are still talking about 1Gb Ports and therefore still cutting apart slices of a much smaller potential cake.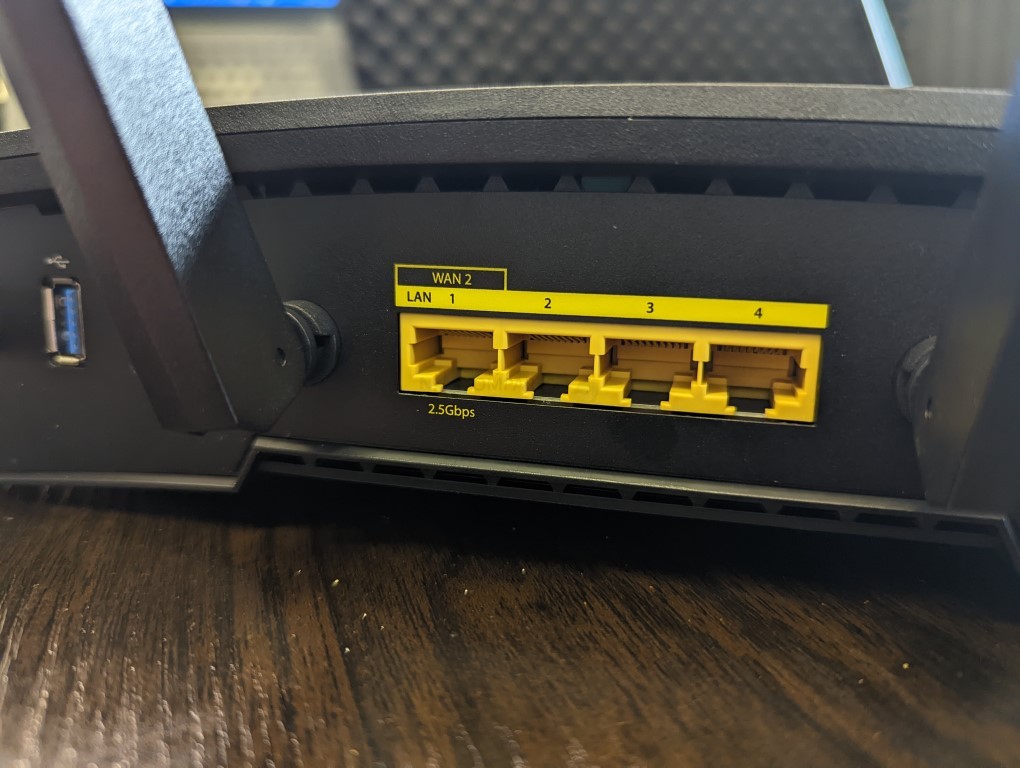 HOWEVER, where the Synology Router series still continues to consistently impress me is when I see the pedigree of their NAS development get divulged into their routers and SRM. By this, I mean that the simple USB Port on the RT6600ax port supports a wide variety of uses In the system with the likes of File Station, Download Station, Media Server and more. Rather than a tremendously basic breadcrumb directory being available to storage connected to the router, Synology allows you to interact with the external drive with the full file manager package. This includes browser file/folder display, archiving and extracting, sharing files (with lots of security/viability options), play locally or streaming over UPnP and DLNA. Additionally, you can make shared folders with ease and then mount those folders locally to your PC/Mac as mapped network drives, just as you would a NAS (with remote WebDav sharing also available). Alternatively, you can use the drive in conjunction with the download management tool (supporting BT/NZB/FTP/RSS and more) to automatically search and download files from the internet with ease. Then you have Media Server tools to stream your multimedia to home consoles, smart TVs, sound systems and more.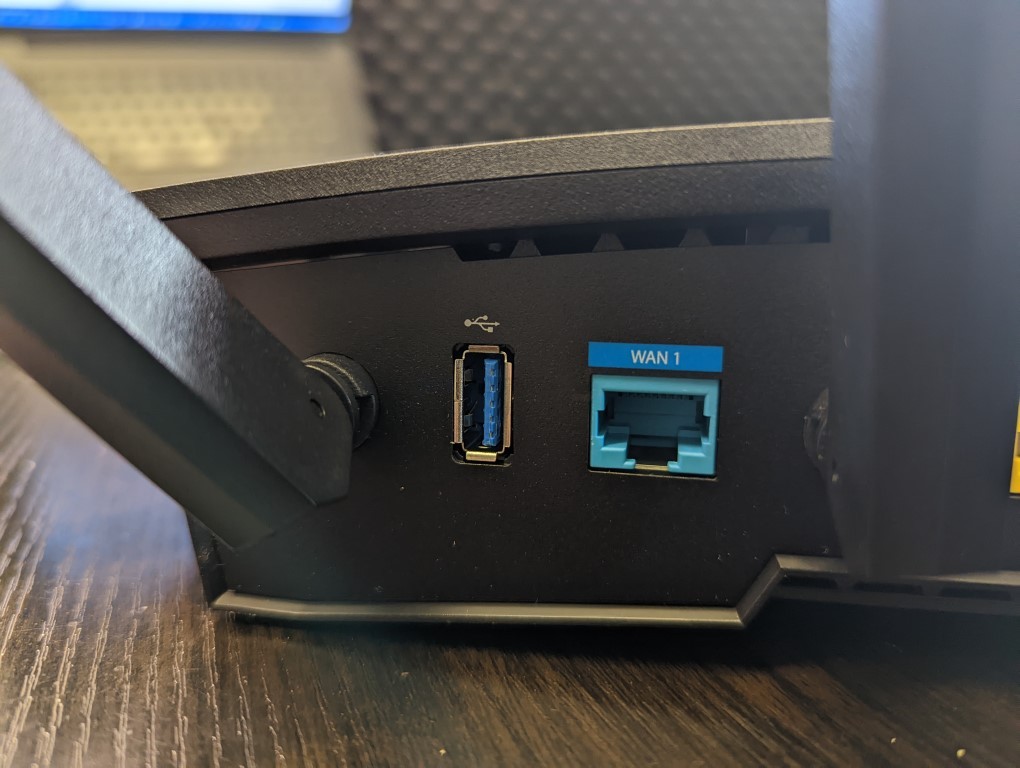 Yes, you need to get an external USB drive, but after that, you can run this router like a NAS-lite system very easily. Finally, you can use this USB port to connect a USB SIM dongle or Mobile phone in tether mode to attach an additional internet connection (either as the main internet source or as a secondary connection for use in a failover setup in SRM). I've barely scratched the surface on the utility of this port (with several more tools in the app center, as well as the support of the DS File and DS Get applications for iOS and Android) in the RT6600ax. However, this is somewhat undercut by the Rt6600ax router only arriving with a single port, despite the older RT2600aac arriving with two, meaning you will have to make a difficult choice about which accessories you need most (with USB multi-port adapters simply sharing the bandwidth and power inefficiently). The side of the Synology RT6600ax features a couple of buttons for activating the password-free WPS service between devices that do not have manageable GUIs and a button for disabling/enabling WiFi on the fly. Both are quite straightforward things and there isn't much more to say on that really.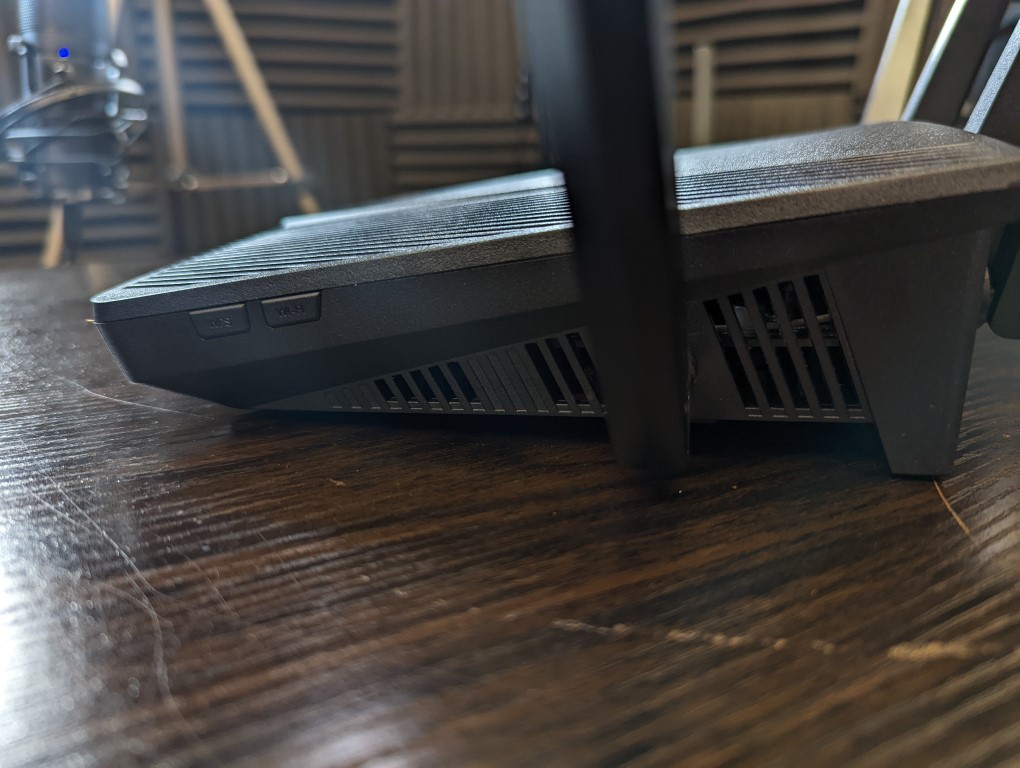 Overall, the connectivity and physical management of the RT6600ax are all pretty standard stuff. The fact there is only a single 2.5GbE port is something of a pain (forcing hard choices between external internet connectivity and shared bandwidth with devices such as NAS and larger bandwidth switches) and only a single USB port seems odd when you compare it against the older RT2600ac and RT1900ac with multiple ports and/or SD Card slot – but those aside, everything else about the RT6600ax ticks the boxes for me and what you have is a very sturdy, well designed and highly capable router here. Let's discuss the internal hardware and see what exactly makes the RT6600ax tock.
Synology RT6600ax Router Review – Internal Hardware
With each release in the Synology router series, we have seen the general standard of the hardware improve (though the mesh system was something of an add-on really) and these improvements have more often than not affected the bandwidth potential of these devices. They all take advantage of MU-MIMO and multiple antennae, but the maximum frequency covered, the maximum simultaneous streams, wireless standards and total bandwidth differ quite substantially and that is only partially to do with the implementation of WiFi 6. Improvements in the CPU architecture and available memory also play their part, with the standard of hardware increasing at each tier too. Below is how the Most recent three Synology routers compare in their specifications, wireless compatibility and bandwidth:
RT6600ax

RT2600ac

MR2200ac

Class / band
compatible standards
AX6600 / Tri-band
IEEE 802.11ax / ac / a / b / g / n
AC2600 / dual band
IEEE 802.11ac / a / b / g / n
AC2200 / Tri-band
IEEE 802.11ac / a / b / g / n
Maximum communication speed
(5GHz band 1)
4800Mbps

(160Mhz)

1,733Mbps
(4str / 80MHz)
867Mbps
(2str / 80MHz)
Maximum communication speed
(5GHz band 2)
1200Mbps
incompatible
867Mbps
(2str / 80MHz)
Maximum communication speed
(2.4GHz band)
600Mbps
800Mbps
(4str / 40MHz / 256QAM)
400Mbps
(2str / 40MHz / 256QAM)
WAN terminal
1000BASE-T x 1
1000BASE-T x 1
1000BASE-T x 1
LAN terminal
2.5GBASE-T x 1 * 1
1000BASE-T x 3
1000BASE-T x 4 * 2
1000BASE-T x 1
USB terminal
USB 3.0 Standard-A x 1
USB 3.0 Standard-A x 1
USB 2.0 Standard-A x 1
USB 3.0 Standard-A x 1
CPU
Qualcomm IPQ6018
Arm Cortex-A53 4-core 1.8GHz
Qualcomm IPQ8065
Qualcomm Krait 300 2 core 1.7GHz
Qualcomm IPQ4019
Arm Cortex-A7 4 core 717MHz
RAM
1GB DDR3
DDR3 512MB
DDR3 256MB
So, as you can see, a notable increase in total available bandwidth, thanks to RT6600ax including support of the 160Mhz frequency, as well as more space to utilize with access up to the 5.9Ghz band. The antenna that the RT6600ax uses is divided into a 2×2 block and a 4×4 block internally and if you remove the external casing, you can see how their respective antennae cabling heads in different directions.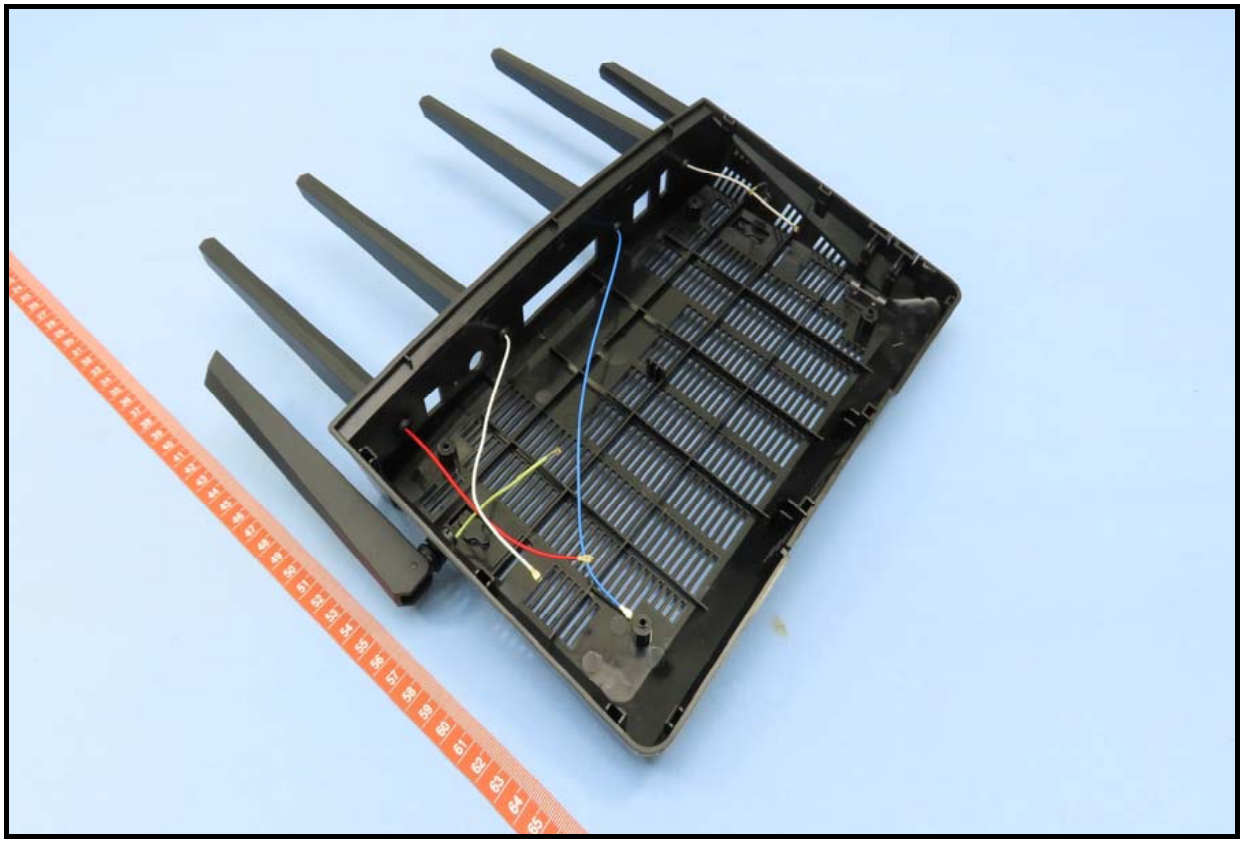 The antenna connects to the controller board in 2 different sectioned blocks on board. The controller itself is covered in a HUGE heatsink panel that you can just about make out in the system if you look closely through the vents. Again, as this system does not have access to an active cooling system (fans etc), its reliance on passive cooling and heat dissipation in peak periods is going to be hugely important.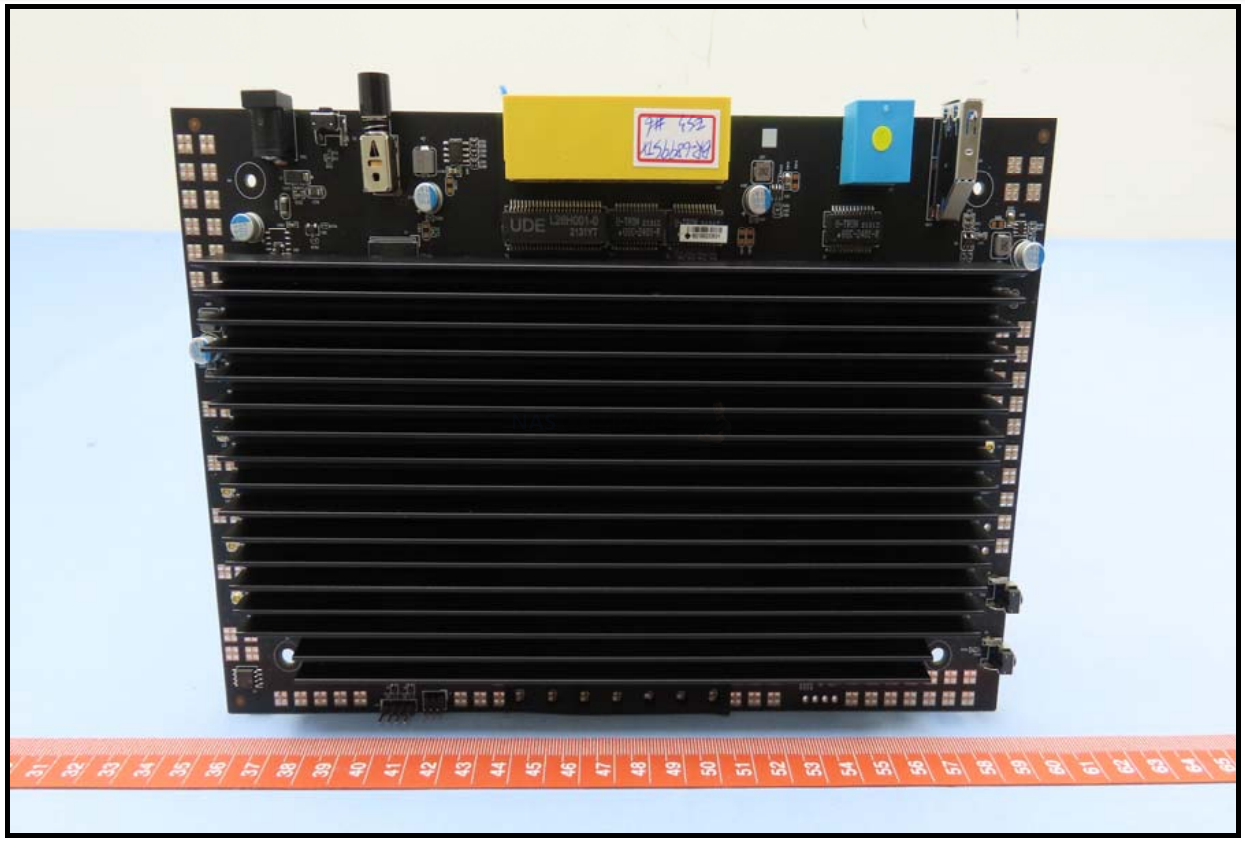 Removing this heatsink is no easy task and you can immediately see the huge amount of tactical/precise thermal padding that has been applied to the key areas inside the router. The heatsink itself is what seems to make up the bulk of the weight of the RT6600x in fact. Let's take a closer look at that controller board and processor arrangement.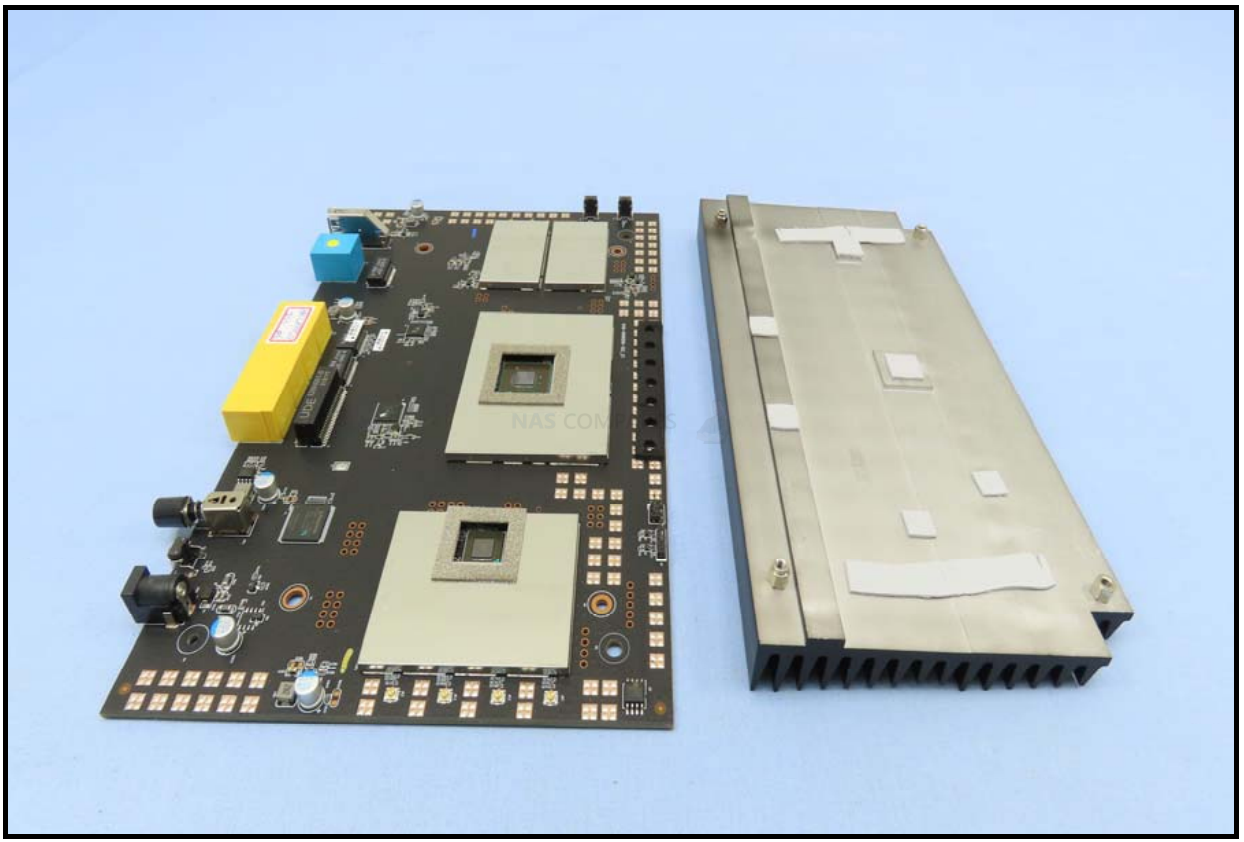 The three main quadrants of the controller board that are going to be doing all the work are pretty clear and have even been surrounded by a metal border to ensure the thermal padding and heatsink connection are as direct and efficient as possible. Let's take a closer look at the components under those thermal pads.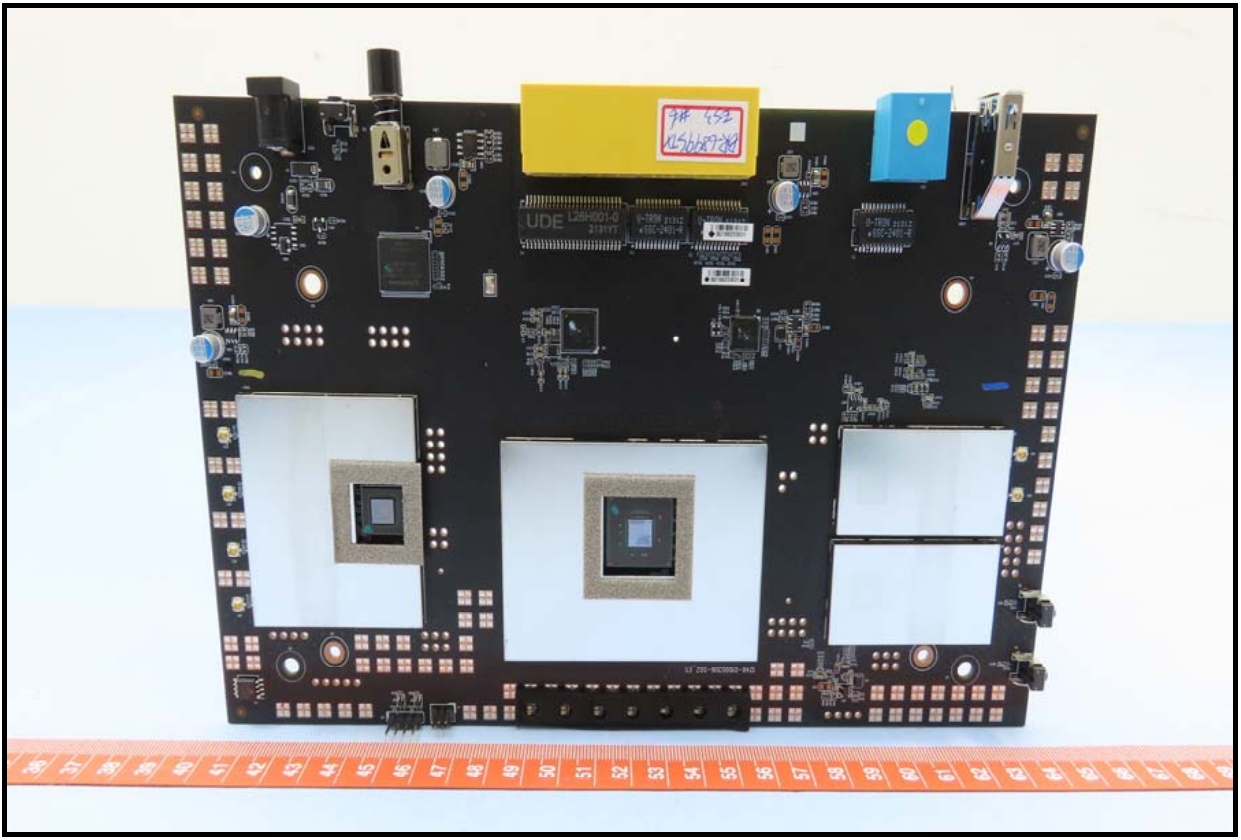 In the first block, where four of the antennae were connected, we find a Qualcomm QCN-9024 / QCN9024 WiFi6 MU-MIMO 4×4 network controller, that is reported to feature a 5.15GHz – 5.95GHz frequency, OFDMA: BPSK, QPSK, DBPSK, DQPSK, 16-QAM, 64-QAM, 256-QAM, 1024-QAM, 4096-QAM modulation and it supports 20/40/80/160MHz at 5GHz.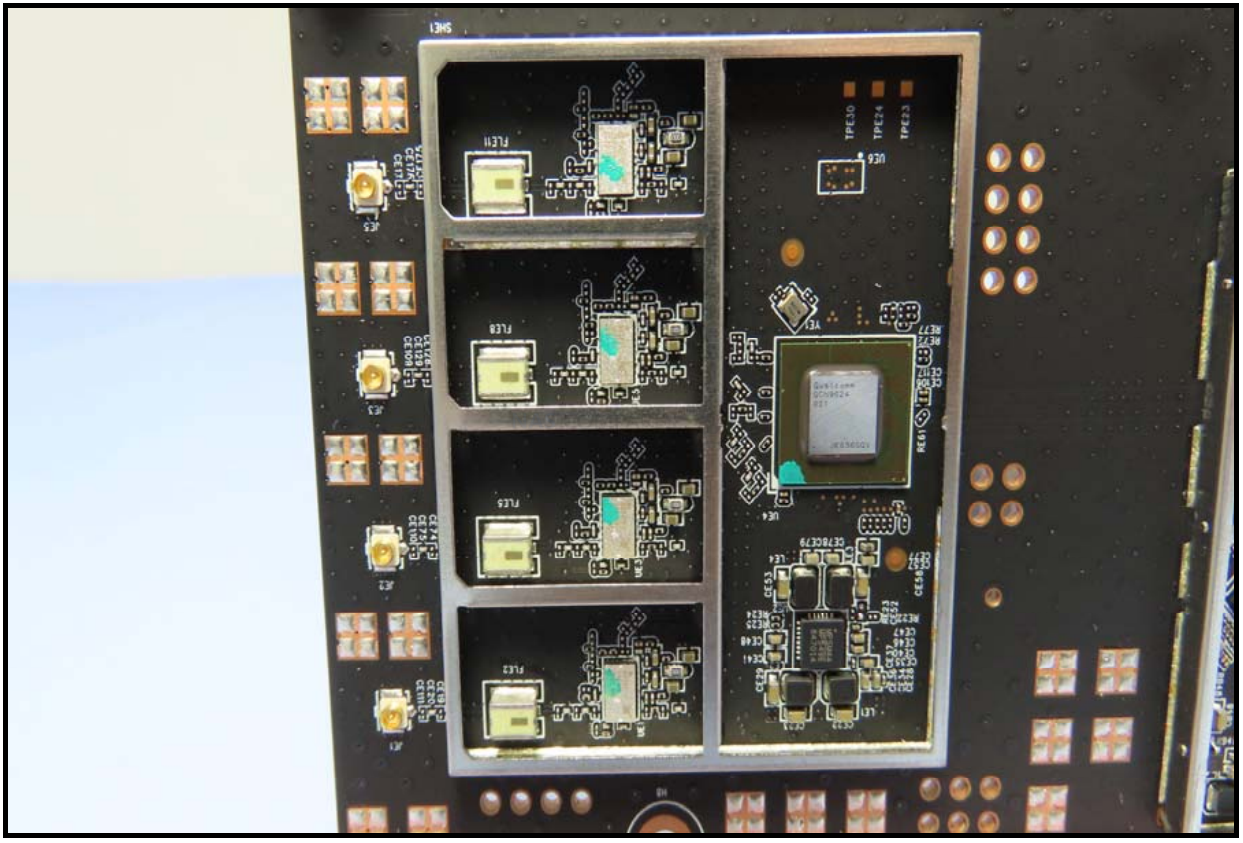 In the middle of the board, we find the brains of the outfit! The Synology RT6600ax Router runs on a Qualcomm Atheros IPQ6018 Quad-core ARM 64-bit A53, at 1.8 GHz. This processor (yes, I googled) is part of the Qualcomm Networking Pro 400 family and is a highly flexible but power-efficient Wi-Fi 6 (802.11ax) network solution, supporting 4 spatial streams of Wi-Fi 6 connectivity. The Qualcomm Networking Pro series supports next-generation Wi-Fi 6 features like optimized multi-user scheduling of both uplink and downlink MU-MIMO and OFDMA across all spatial streams. It also supports 1024QAM, BSS colouring, and WPA3 security, all delivered on an architecture designed to successfully associate and maintain connectivity for hundreds of client devices simultaneously. This processor also arrives with two visible blocks of memory which comprise 1GB of DDR3 Memory.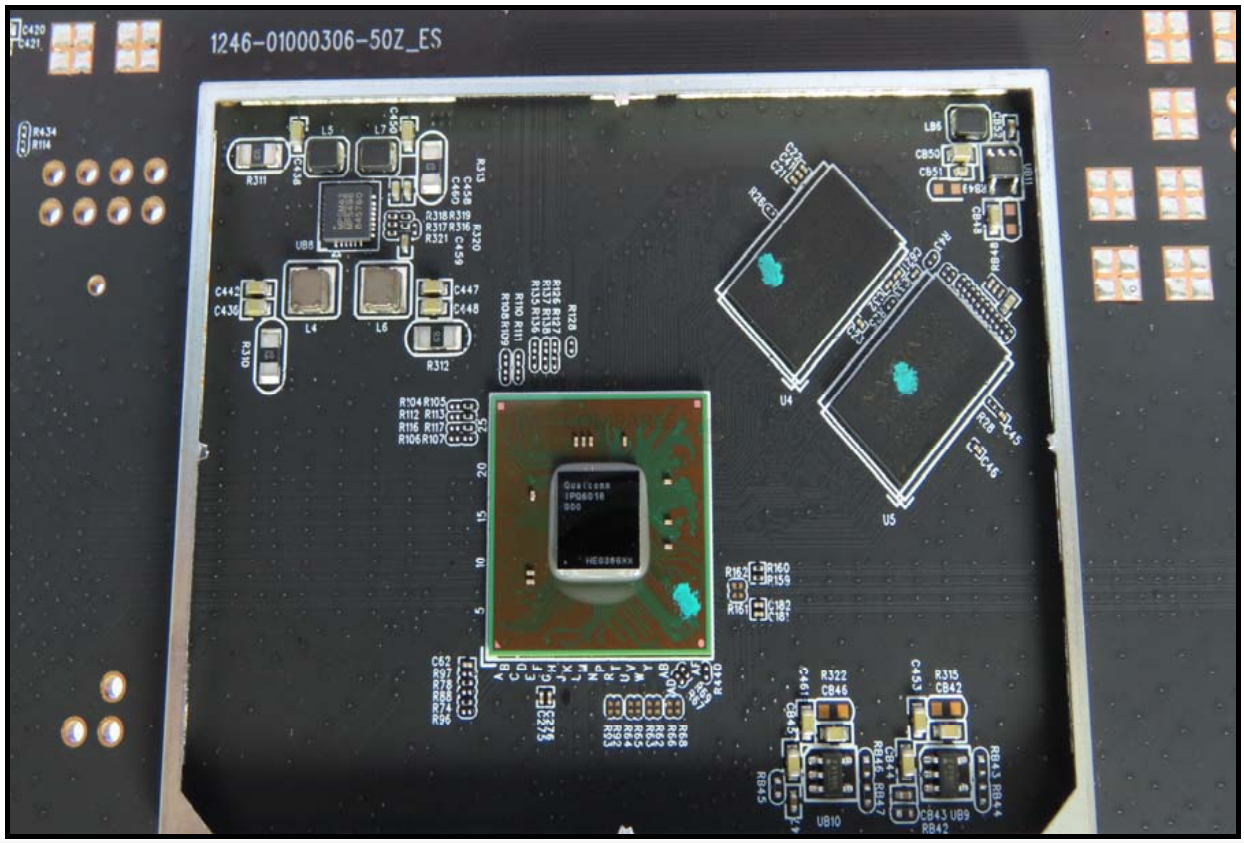 The third and final clearly separated block is where the other two antennas are connected into. Again, the details on these are a little unknown at the moment, with one block having the two antenna connectors and an additional Qualcomm processor and a further block below it that is not too clear. and I will revisit this area of the article as soon as I know more (or if/when someone can detail it in the comments!).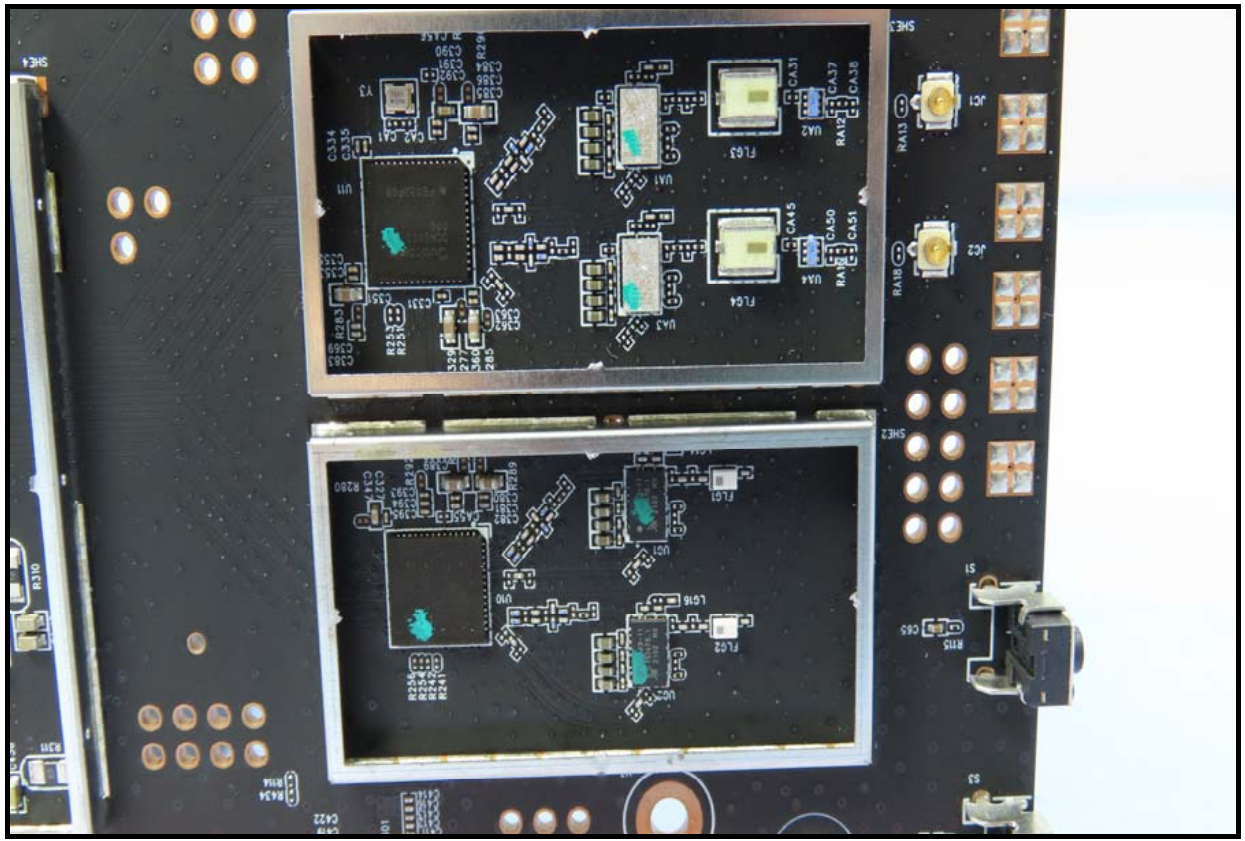 Finally, we have a single block/module of Kingston 4GB eMMC MLC flash (EMMC04G-M627). This is where the Synology Router Manager software and the changes you make/apply to the system will be applied and stored. Unlike Synology's traditional NAS systems, the RT6600ax does not feature any internal SATA bays that you can easily populate with HDD/SSD storage media (though USB storage additions are possible). This is fairly common practice among intelligent/smart routers and in the case of Synology including their rather premium router management software (which receives regular updates and has a number of additional option add on features), I can imagine a decent chunk of that 4 gigabytes being used quickly. The RT6600ax arrives with the latest version of SRM 1.3 (Synology router manager) which, at the time of writing, is still unavailable on any other Synology Router system.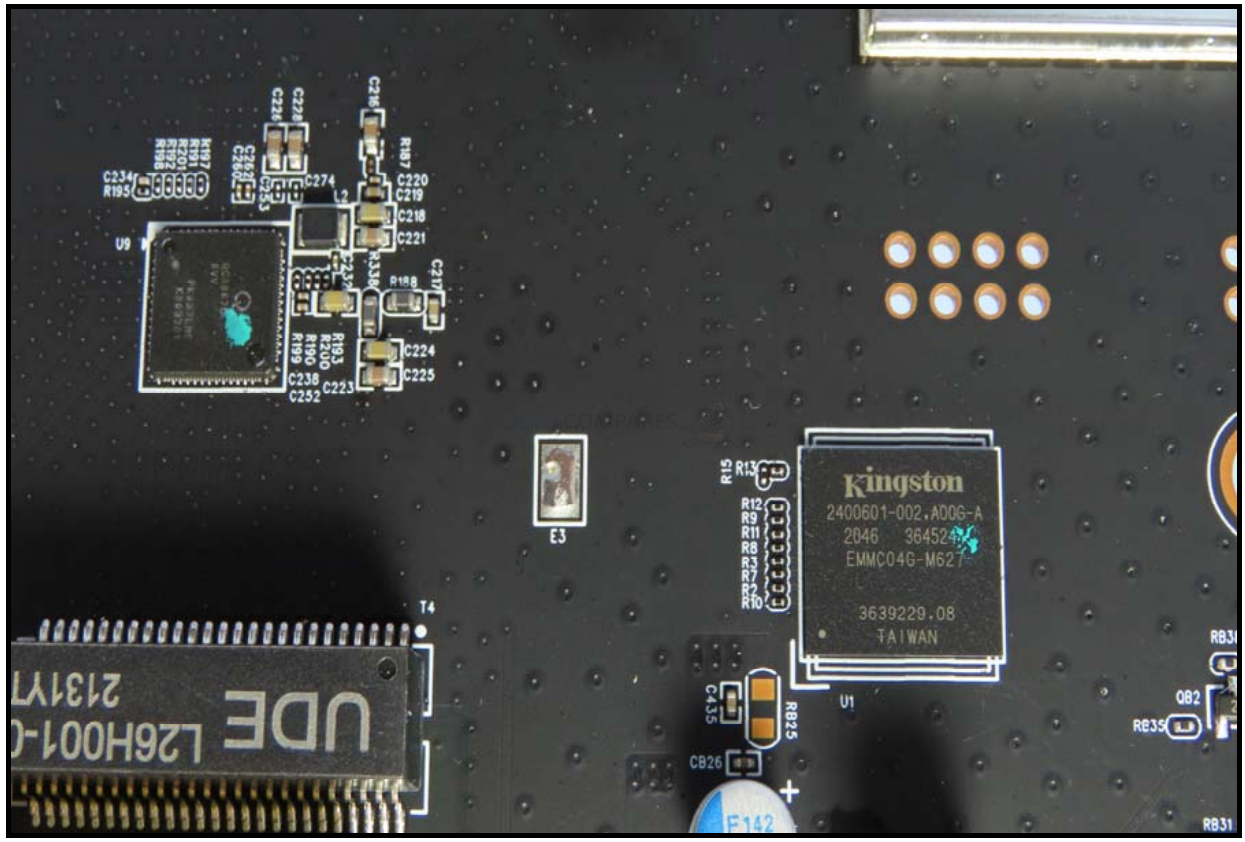 And that largely breaks down the hardware we have here inside the RT6600ax. This is all certainly a big step up from what we have seen so far from the brand in the RT6600ax and RT1900ac, but how does that translate in the software, services and its day to day use? Let's why 5.9Ghz support on the RT6600ax is a bit of a game changer.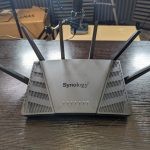 Synology RT6600ax Router Review Chapters

Synology RT6600AX Review, ALL Parts - HERE
Synology RT6600AX Review, Part 1, Unboxing & Design - HERE
Synology RT6600AX Review, Part 3, Software, 5.9Ghz & Verdict - HERE
Alternatively, you can watch the FULL review of the Synology RT6600ax over on YouTube below:
📧 LET ME KNOW ABOUT NEW POSTS 🔔
Join 1,461 other subscribers
Get an alert every time something gets added to this specific article!
This description contains links to Amazon. These links will take you to some of the products mentioned in today's content. As an Amazon Associate, I earn from qualifying purchases. Visit the NASCompares Deal Finder to find the best place to buy this device in your region, based on Service, Support and Reputation - Just Search for your NAS Drive in the Box Below
Need Advice on Data Storage from an Expert?
We want to keep the free advice on NASCompares FREE for as long as we can. Since this service started back in Jan '18, We have helped hundreds of users every month solve their storage woes, but we can only continue to do this with your support. So please do choose to buy at Amazon US and Amazon UK on the articles when buying to provide advert revenue support or to donate/support the site below.

Finally, for free advice about your setup, j
ust leave a message in the comments below here at NASCompares.com and we will get back to you.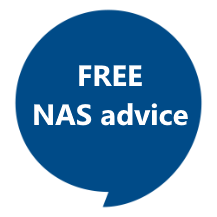 Need Help?
Where possible (and where appropriate) please provide as much information about your requirements, as then I can arrange the best answer and solution to your needs. Do not worry about your e-mail address being required, it will NOT be used in a mailing list and will NOT be used in any way other than to respond to your enquiry.
Support What We Do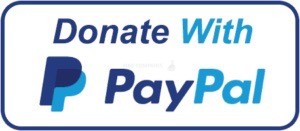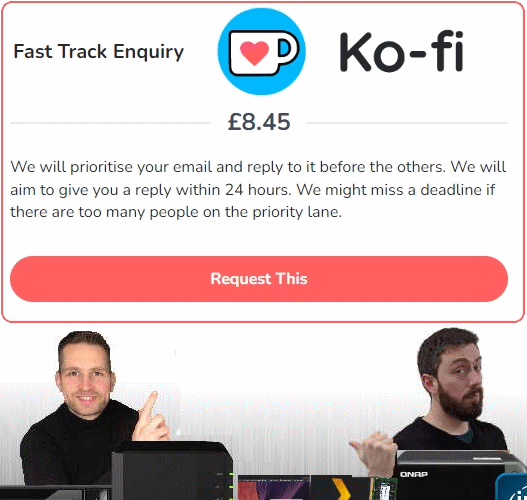 Terms and Conditions
Alternatively, why not ask me on the
ASK NASCompares forum
, by clicking the button below. This is a community hub that serves as a place that I can answer your question, chew the fat, share new release information and even get corrections posted. I will always get around to answering ALL queries, but as a one-man operation, I cannot promise speed! So by sharing your query in the
ASK NASCompares
section below, you can get a better range of solutions and suggestions, alongside my own.