Google Nest Wifi Pro vs Amazon Eero Pro 6E Router Comparison
Every since WiFi 6 started making headway in the consumer and business client hardware market, the developments that arose in order to make even bigger gains in network performance and bandwidth have been remarkably quick to arrive, with two of the biggest internet players in the world getting in on this in 2022 – Google and Amazon. Although moves by brands like Synology to open up access to the 5.9Ghz frequency (see Synology RT6600ax and WRX560 Routers) it is WiFi 6E and it's access to the 6Ghz wireless frequency that is commanding most of the attention. If you are more of a network technology novice, or simply want access to this faster/larger-bandwidth WiFi in your IoT smart home setup without all the fuss, the recently released Google Nest WiFi Pro and Amazon eero Pro routers are WiFi 6E Routers will be tremendously appealing, are hugely mesh capable AND are also developed in tandem with their respective smart home appliances. Indeed, at a casual glance, the Google Nest and Amazon eero are remarkably similar routers, with similar in general hardware, wireless coverage and smart home support within their own branded ecosystems – yet one of them is SIGNIFICANTLY more expensive individually and as a mesh router deployment setup than the other (Almost twice the RRP in fact. So, what gives? Why the big difference in price? Is choosing the more affordable Google Nest WiFi Pro mean you are losing out on something in the Amazon eero Pro 6E Router? Or is it just a good deal? Let's compare these two routers and work out which one deserves to be your WiFi 6E Router in 2022/2023.
What Can BOTH the Amazon eero and Google Nest 6E Router Do?
Before we go any further though, it is worth checking that either of these routers will actually suit your needs. So, let us quickly cover ALL the things that BOTH the Amazon eero Pro and Google Nest WiFi Pro 6E Routers both feature and/or support. Remember, WiFi 6E is completely backwards compatible with traditional WiFi 5 and WiFi 5. Additionally, both of these routers only feature RJ45/Cat/Copper connections for their WAN/incoming internet connection. So, in order to have these running in your home or business, you are going to need a wall outlet (supplied and fitted by your ISP), convert an existing coax connection to RJ45 Copper or use your original/ISP router as a modem point and connect the Google/Amazon Router WAN to an available LAN port on the older router/modem. Here are the similarities between the Nest WiFi Pro and eero Pro 6E:
Expandable 802.11s mesh Wi-Fi
Wi-Fi 6E, 802.11ax Wi-Fi
2000-2200 square feet of Wireless Coverage per router/node
6000-6600 square ft of coverage Maximum in a 3 (Main + 2x Node) Setup
AX5400 OR AX4200 / 4.2 Gbps Bandwidth (across all bands, frequency in region dependant)
Tri-band (2.4 GHz/5 GHz/6Ghz) Wi-Fi

2×2 (6 GHz), 4×4 (5 GHz) and 2×2 (2.4 GHz) Band
Auto-QoS for video calls,
Automatic 802.11.k/v client roaming
Proactive band steering – directs your devices to channels with the best performance
Low Energy Bluetooth (BLE)
100x Devices handling per WiFi Point (so, 300x in a 1 router, 2 node mesh setup)
WPA3 encryption and Automated Security Updates
Support of Thread and Matter
Google Nest Wifi Pro vs Amazon Eero Pro 6E Router – Price
So, let's get the vulgar subject of money out of the way first! When Google first revealed their planned Nest WiFi Pro 6E router, the first thing that caught alot of people's eye was that although a single router was $199, which is similar in price to the bulk of 6E routers in the market at this scale, the three pack (so 3 mesh routers, that can cover a maximum potential 6,600 sq feet) was just $399 (RRP, tax etc). So that meant that each unit would set you back around $133, which is exceptionally good value for a 6E router of this hardware level and coverage. Then Google (almost on day 1) started contacting existing Nest users and offering a whopping 30% discount, which dropped the prices significantly from:
$199.99 – $60 OFF = $139.99
$299.99 – $90 OFF = $209.99
$399.99 – $120 OFF = $279.99
THAT is an incredibly compelling reason to opt for the Google Nest WiFi Pro! The Amazon eero Pro 6E Router (up until very recently) has been quite rigid on its pricing, arriving at an RRP of $299, $499 and $699 for the 1-2-3 mesh pack respectively. I say 'up til recently', as obviously as soon as the Google Nest dropped, Amazon/eero started running promotions. Now the Amazon eero has been slashed to $299 for 1 unit, $299 for 2 units (that is not a typo) and $419 for the three pack. This has HUGELY closed the pricing gap between them and although we are still talking about two quite similar WiFi 6E routers, there are actually two very SIGNIFICANT reasons that Google listed the Nest WiFi Pro Router at this reduced price. Before we get onto that, let's see how they measure up in scale, internal hardware and warranty (note, in multi router/node packs, all units are identical in hardware – there is no Primary/Satalite router differences):
Google Nest Wifi Pro
Amazon Eero Pro 6E
Design
Price for 1

$199

$299

Price for 2

$299

$499

$299

(Price change as of 03/11/22)

Price for 3

$399

$699

$419

(Price change as of 03/11/22)

Internal Processor
Dual Core 1Ghz
Dual Core 1Ghz
Internal Memory
1GB
1GB
Internal Storage
4GB eMMC
4GB eMMC
Size
4.61 in. x 5.12 in. x 3.35 in
5.50 in. x 1.90 in. x 5.50 in
Warranty
2 Years
1 Year
Now, a hugely overlooked difference between the Google Nest and Amazon eero is the warranty! These days, with so many devices arriving with crucial 'day 1 firmware updates' and rolling support of devices continuing much longer down the line after release, we are seeing more of our purchases (physical and digital) arriving on the scene a little 'undercooked'! Therefore warranty and support via a manufacturer's guarantee is actually significantly more important than it has ever been. With these two companies having a brand value (in excess of) 1 TRILLION DOLLARS, it makes me a little sad that one of them seemingly scrimped a bit on the hardware warranty! The Google Nest WiFi Pro arrives with 2 years product warranty and the Amazon eero Pro 6E router has 1 year! Now, we are talking about a device that will be on 24×7, almost never turned off in fact. Also, this is an incredibly crucial device in any home or business. The idea that most IT hardware STARTS at 2 years warranty (and a number of cheaper Netgear switch products arrive with a lifetime warranty, though not in their Netgear Orbi 6E series), yet the Amazon eero only has 1 year included is pretty tight! But, we aren't done yet Let's discuss one of those two reasons that Google released the Nest WiFi Pro so affordably (comparative to other 6E mesh router setups) and the reason for that discount to existing Google Nest users…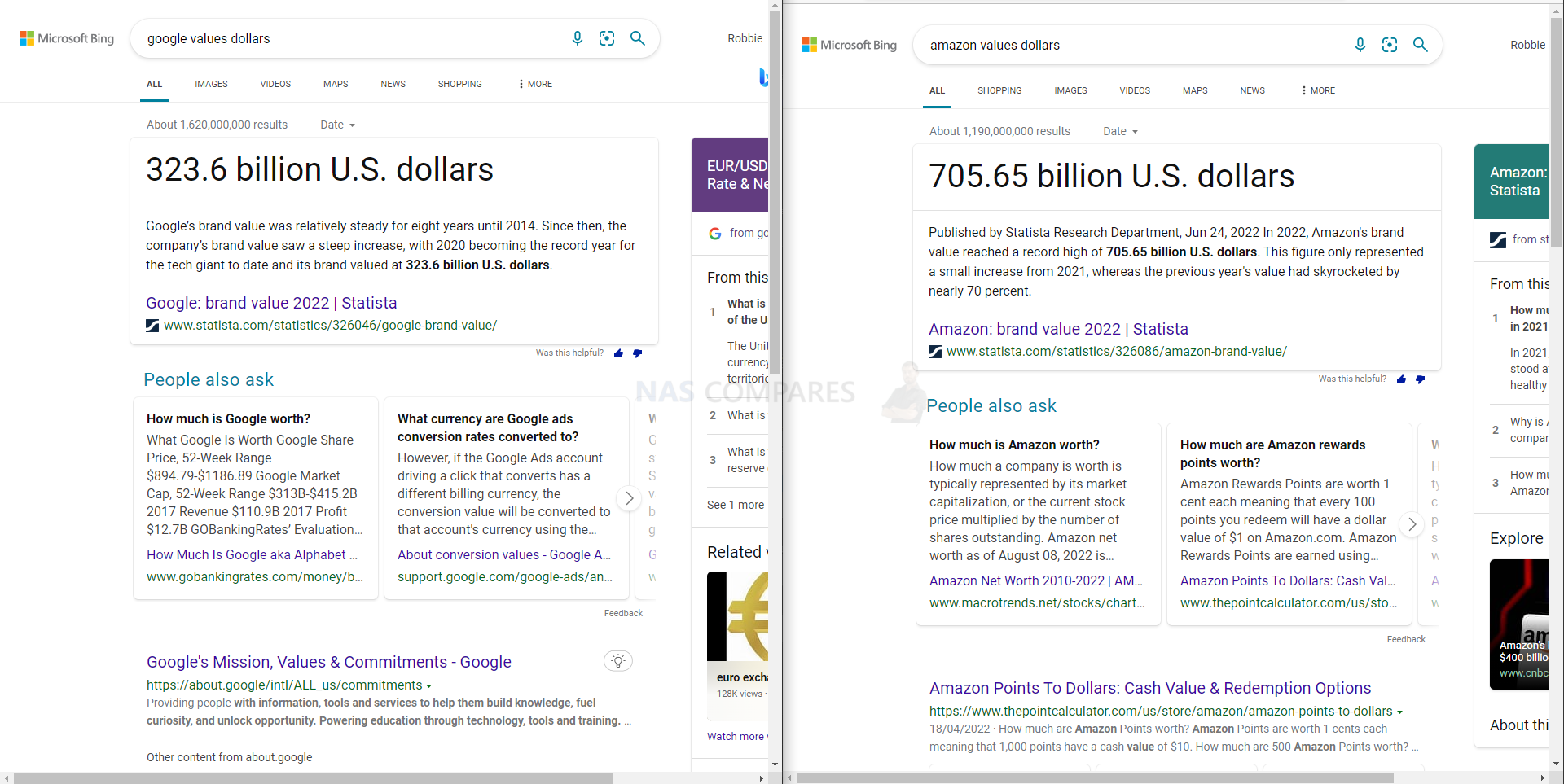 Backwards compatibility! With such a huge emphasis these days by brands to ask us to keep sustainable, recycle those cups and keep on top of our plastic waste, the fact that the Google Nest WiFi Pro is NOT backwards compatible is absolutely disgraceful! The Google Smart home range of IoT/network hardware and their accompanying router releases (the Google WiFi Mesh and Original Nest devices) are designed to create a single ecosystem in your home or business, with those previous generation of router devices allowing backwards compatibility to gradually replace nodes in your network. This results in a much more gradual spend by the end user AND allows you to only replace the areas of your wireless mesh that need upgrading/replacement as needed. The fact that, in order to switch your Google Home setup from the previous gen WiFi mesh to the Nest WiFi Pro mesh, you need to replace ALL nodes (as the old and new gen do not communicate) is pretty bad. These new Routers are tri-band (2.4G/5Ghz/6Ghz) and the fact you cannot create a backhaul or dedicated channel connection between the old and new gen (even at the risk of reducing the total coverage till you feel ready for a larger scale upgrade) feels a little TOO crafted for me and not something that presents too high a technological hurdle!Here is a quote from Google on the subject:
Nest Wifi Pro isn't backwards compatible with earlier generations of Nest Wifi or Google Wifi mesh systems. This means that your Nest Wifi Pro can't be combined with earlier versions of Nest Wifi or Google Wifi routers or points in a single mesh network. To add more coverage to a Nest Wifi Pro network, you need to add additional Nest Wifi Pro routers as points in the Google Home app. For older generation mesh networks, you can continue to add Nest Wifi and Google Wifi devices to expand your network. The Google Home app supports one Wi-Fi network per home in the app. However, with a few exceptions, most devices that connect to Wi-Fi will be compatible with Nest Wifi Pro, just as they would be with Nest Wifi or Google Wifi. Learn more about compatibility for Nest Wifi and Google Wifi products. Nest Wifi Pro, a Wi-Fi 6E device, uses the 6 GHz band to make connections and form its mesh network. This allows faster, more reliable connections to occur and for data to be transferred within your network more smoothly. Learn more about the benefits of using a 6E Wi-Fi network. Earlier generation products such as Nest Wifi and Google Wifi operate using the 5 GHz band for mesh connections. They don't have compatible hardware to support Wi-Fi 6E, so they can't be combined in a mesh network with Nest Wifi Pro. On the other hand, downgrading Nest Wifi Pro's mesh to mesh with older systems would result in reduced performance for the entire network as the mesh would no longer run in 6 GHz on wider channels. – Google Nest Help
I am pleased to confirm that the Amazon eero is completely backwards compatible and how rare it is to champion Amazon on the subject of sustainability! So, as you can see, THAT explains why Google launched this mesh pack of the Nest WiFi Pro so affordably AND provided those significant discounts to existing users. Still feels like incentivising waste though and counterproductive to sustainability! In terms of price, the Google Nest WiFi Pro is definitely the lower in price (especially if you are opting to move up from your existing Nest setup), but you have to take into account the reasons that it was launched at a lower price than the Amazon eero Pro 6E router, despite being available in the market longer. Next, let's discuss the network connectivity of these routers.
Google Nest Wifi Pro vs Amazon Eero Pro 6E Router – Network Connectivity
As mentioned at the start, the hardware and coverage of the Google Nest WiFi Pro and Amazon eero Pro 6E Routers are very similar, with both of them arriving with tri-band coverage 2.4/5/6Ghz), dual ethernet ports (WAN and LAN), at least 2,000 square feet of wireless coverage (remember – the higher the frequency, the lower the coverage distance and effectiveness), WPA 3 level encrypted transmissions, mesh support and support of upto 100x client devices connecting to each router point. Indeed, it is tough to see the main hardware differences between them, but if your home/business internet is greater than Gigabit in upload/download, then there is one rather crucial difference:
| | | |
| --- | --- | --- |
| | Google Nest Wifi Pro | Amazon Eero Pro 6E |
| Design | | |
| Speed/Bandwidth | 4200-5400Mbps (AX4200/AX5400 – Region Dependant*) | 4200-5400Mbps (AX4200/AX5400 – Region Dependant*) |
| # of Bands | 3, 6Ghz, 5Ghz and 2.4Ghz | 3, 6Ghz, 5Ghz and 2.4Ghz |
| Highest WiFi Standard | 802.11ax 6E Standard | 802.11ax 6E Standard |
| Reported Range | 2,200 Square Feet | 2,000 Square Feet |
| Highest Encryption Level | WPA3 | WPA3 |
| WAN/LAN Max Bandwidth | 1Gb/s | 2.5Gb/s |
| Ethernet Ports | 2x | 2x |
| Maximum Client Devices at Once | 100x (per Router/Node) | 100x (per Router/Node) |
*Actual speeds depend on your Internet Service Provider, network conditions, connected device, local regulations and environmental factors. Some regions have restrictions in place on certain frequency use, hence the difference in Speed/Bandwidth being shown
This is the other reason that the Google Nest WiFi Pro arrived at a much more affordable price point, it arrives with a maximum Gigabit WAN and LAN port. Now, Gigabit (1000Mb or 100MB/s+ bandwidth) has been around in our homes and businesses for well over 20 years. However, in recent years we have been a big push towards greater than gigabit ethernet and many, MANY more client hardware is starting to arrive with 2.5GbE at the same price as 1GbE network ethernet ports. Even ISPs have started rolling out service included (i.e free router with your internet connection) 2.5GbE & WiFi 6 Routers, which is pretty impressive. The fact that the Google Nest WiFi Pro arrives with wired ethernet at 1Gb, yet it has the network bandwidth to support at least 4.2Gb locally on the network (i.e 100Mb/s of maximum internet connectivity shared with users who have an in-hosue bandwidth potential of 420MB/s at least) is pretty poor and undermines the word 'Pro' a little in the model name. The Amazon eero DOES arrive with a 2.5Gb (and 1Gb) ports, which immediately makes it more attractive to users who have greater than gigabit internet speeds coming from their ISPs.
| | |
| --- | --- |
| Google Nest Wifi Pro | Amazon Eero Pro 6E |
| | |
Now, although greater than Internet packages and availability is by no means completely globally available, it IS alot more accessible than ever before. Pretty much all of the biggest cities in the word have fiber connectivity and even more rural/remote areas that have had their internet pipelines installed/upgraded in recent years have had the foresight to use scalable fiber cabling to allow a huge increase potential in their data connectivity to be made available to homes/businesses. Big ISPs have been very quick to provide premium (and some not-so-premium) 2Gb and higher data plans, and therefore buying a new prosumer router in 2022 that is capped at 1Gb on the WAN is a bit disappointing (especially when you factor in Google Fiber at 2Gb download and 1Gb upload at $100). Plus, having all that tremendous in-house bandwidth in WiFi 6E and the 6Ghz frequency is going to be less impressive when you connect to the internet and its getting bottlenecked at the source!
This slideshow requires JavaScript.
The gigabit network connectivity on the Google Nest WiFi Pro router means that, for many high-speed internet users (and those considering an internet upgrade in the near future to higher than 1Gb speeds) it is not the ideal 6E Router choice, even at that price point and the Amazon eero wins this round thanks to the inclusion of 2.5GbE on board for me! If you are considering adding/integrating 2.5Gb/s network connectivity into your home or office environment (via USB-to-2.5GbE adapters like these for as little as $19 or with greater bandwidth switches), then watch my 'Before You Buy' video on 2.5GbE below, as it covers the do's, the Don'ts and whether you can/will feel the benefits:
Google Nest Wifi Pro vs Amazon Eero Pro 6E Router – Software Services
This is going to be a much shorter section, as these two routers have their own proprietary mobile application (no desktop client app or easy means to access the router control panel via a web browser) for managing the Google Nest WiFi Pro and Amazon eero Pro 6E Routers, which is chiefly designed to manage the larger smart home network. That means that there are several configuration options that a dedicated router management application would likely have that are absent on these, as Google and Amazon respectively wanted to keep things as user-friendly as possible. When it comes down to it, both applications will be completely accessible to those that are already locked in on each brand's respective ecosystem and whether you are using Google Home or Amazon smart home, these apps provide the following features and control:
Smart Home Integration
Fast/Easy Setup
DCHP/Manual Support
New Device Notifications
Guest Wi-Fi Mode
NAT Settings
Port Forwarding
Family/Client Connection Management
Parental Controls
Access Schedule
Site Blacklisting
Auto/Manual Band Switching
Internet Speed Test
Privacy Sertings
IPv6 Enable/Disable
DNS/UPnP Configuration
PoS and QiS Settings
Automated Security Updates
VPN Support
Between the Google Nest WiFi Pro and the Amazon eero Pro 6E Router mobile application, the edge goes to the Google Home application, thanks to it's simplicity and largely all-inclusive features. The 'eero Home WiFi System' application for the eero Pro 6E, on the other hand, DOES manage to include a lot more network reports and information than the Google Home application, BUT, recent changes to the eero subscription model mean that a few of the (arguably basic) features that you would expect for managing your network's security and safety have now switched to paid plans. Although some of these are understandably premium services that require additional resources and support, things like 'content filtering', 'Weekly Reports' and 'Parental Controls' are available at no additional cost with the bulk of other router providers in 2022/2023.
This slideshow requires JavaScript.
Google Nest Wifi Pro vs Amazon Eero Pro 6E Router – Conclusion
If you are an existing Google or Amazon WiFi owner, then chances are that the new 6E Router from your existing brand will be your pick. However, it is worth noting that the Google Nest WiFi Pro option is dependent on restarting the building of your WiFi Mesh network from scratch because off that lack of backwards compatibility. Plus the lack of greater than gigabit WiFi does potentially mean that if/when you have faster internet speeds sent your way, you will hit a bottleneck. The Amazon eero Pro 6E router on the other hand has backwards compatibility, 2.5Gb WAN connectivity and has seen recent price drops in efforts to remain a competitive alternative to the more recently launch NEST router. However, do factor in that the eero router does place a number of the more wildly available services and features of its network management/safety behind a subscription wall, when Google (and indeed many, many other routers provide) include these in the price!
Google Nest Wifi Pro
Amazon Eero Pro 6E
Strengths
+ Better Mobile App

+ Lower Price

+Google Services

– Lack of Backwards Compatibility

+ Backwards Compatibility

+ 2.5Gb WAN

+ Recent Price Drop

+ Dedicated Router Mobile App

– Subscription Barrier on many router services

Price for 1

$199

$299

Price for 2

$299

$499

Price for 3

$399

$699
WiFi 7 (802.11be) – The Future of WiFi in 2023/2024
Don't forget!!! It is looking increasingly like WiFi 7 will be arriving at the tail end of 2023/2024 and with it, the opening up of 320Mhz channels (connections – WiFi 6 and 6E are 160Mhz maximum). This means much larger individual connection speeds are possible per device (not the total bandwidth, but the actual speed of a single client device over WiFi 7).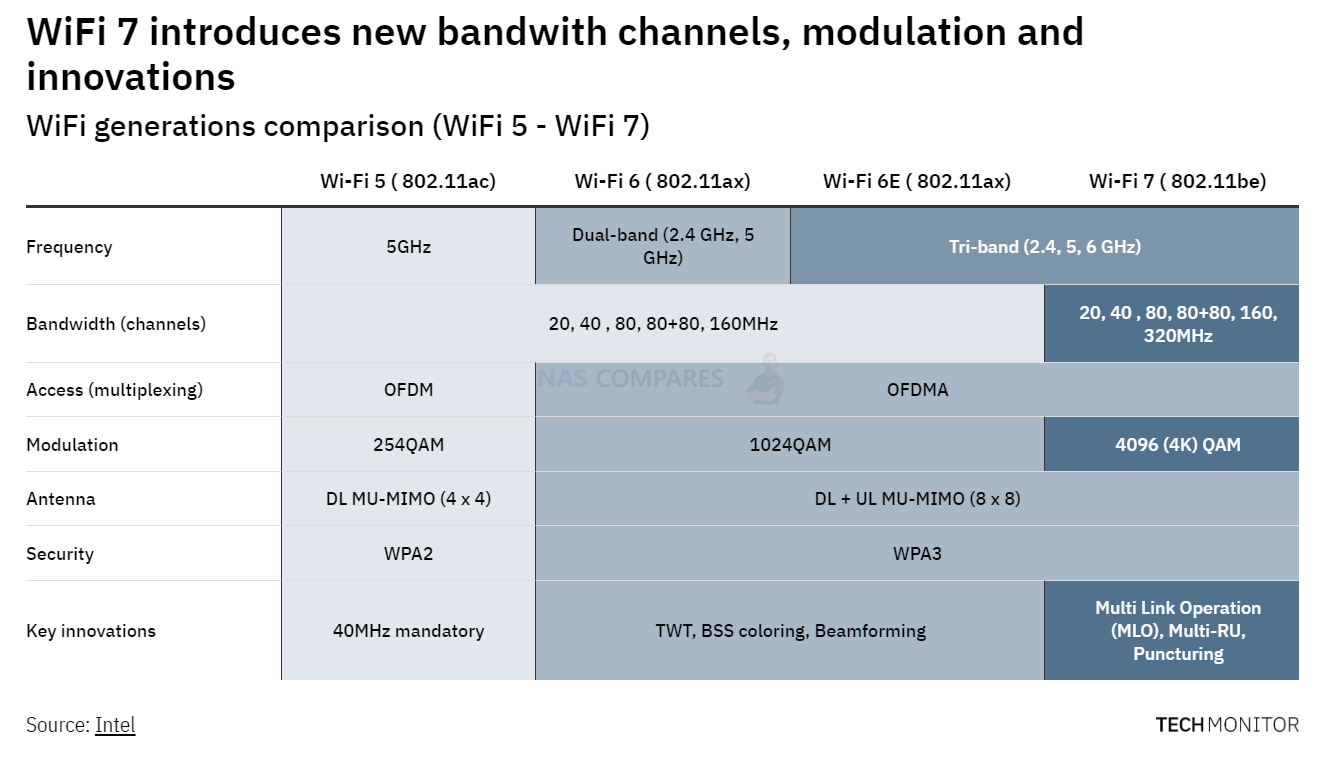 Indeed, although WiFi 7 (also known as 802.11be) has not been officially certified, we have already started to see Router brands begin to show off their concept pieces for planed Wi-Fi 7 hardware. Expect more solutions to appear in 2023 – especially at CES 2023 in Las Vegas this January and at Computex in the summer over in Taiwan.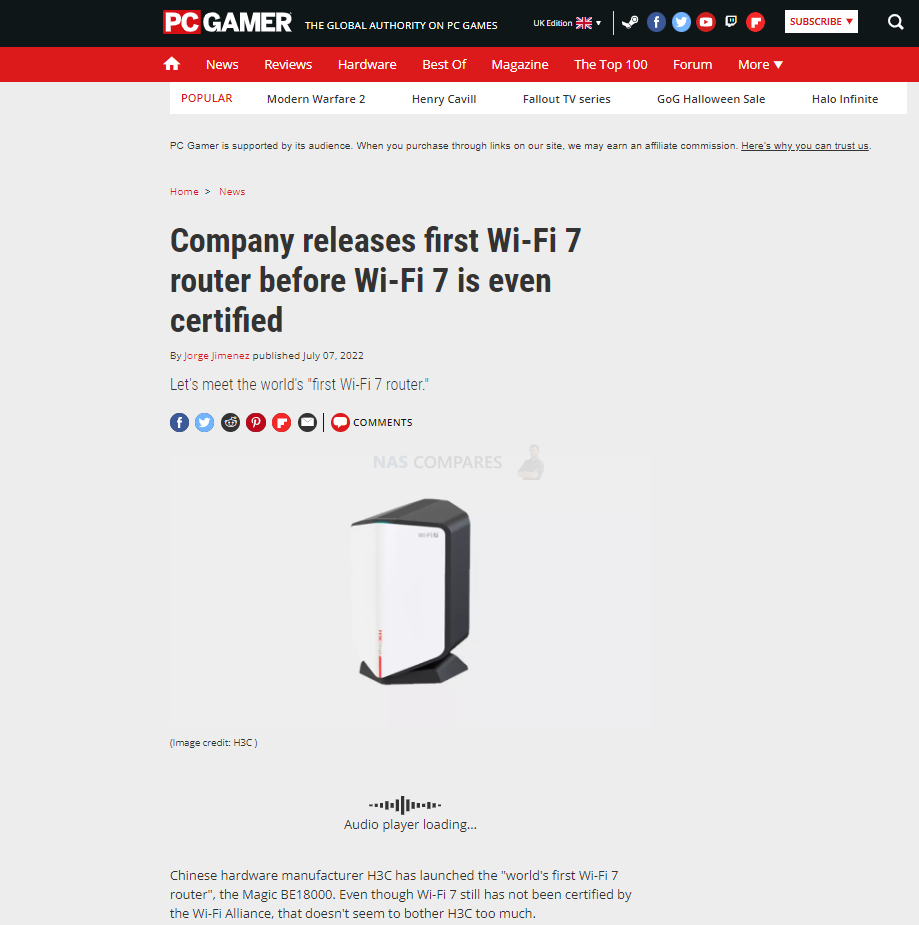 Need More Help Choosing the right Network Solution?
Choosing the right data storage or network solution for your needs can be very intimidating and it's never too late to ask for help. With options ranging from NAS to DAS, Thunderbolt to SAS and connecting everything up so you can access all your lovely data at the touch of a button can be a lot simpler than you think. If you want some tips, guidance or help with everything from compatibility to suitability of a solution for you, why not drop me a message below and I will get back to you as soon as possible with what you should go for, its suitability and the best place to get it. This service is designed without profit in mind and in order to help you with your data storage needs, so I will try to answer your questions as soon as possible.
📧 LET ME KNOW ABOUT NEW POSTS 🔔
Join 1,409 other subscribers
Get an alert every time something gets added to this specific article!
This description contains links to Amazon. These links will take you to some of the products mentioned in today's content. As an Amazon Associate, I earn from qualifying purchases. Visit the NASCompares Deal Finder to find the best place to buy this device in your region, based on Service, Support and Reputation - Just Search for your NAS Drive in the Box Below
Need Advice on Data Storage from an Expert?
We want to keep the free advice on NASCompares FREE for as long as we can. Since this service started back in Jan '18, We have helped hundreds of users every month solve their storage woes, but we can only continue to do this with your support. So please do choose to buy at Amazon US and Amazon UK on the articles when buying to provide advert revenue support or to donate/support the site below.

Finally, for free advice about your setup, j
ust leave a message in the comments below here at NASCompares.com and we will get back to you.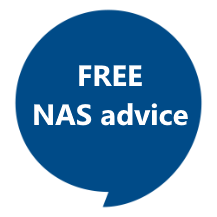 Need Help?
Where possible (and where appropriate) please provide as much information about your requirements, as then I can arrange the best answer and solution to your needs. Do not worry about your e-mail address being required, it will NOT be used in a mailing list and will NOT be used in any way other than to respond to your enquiry.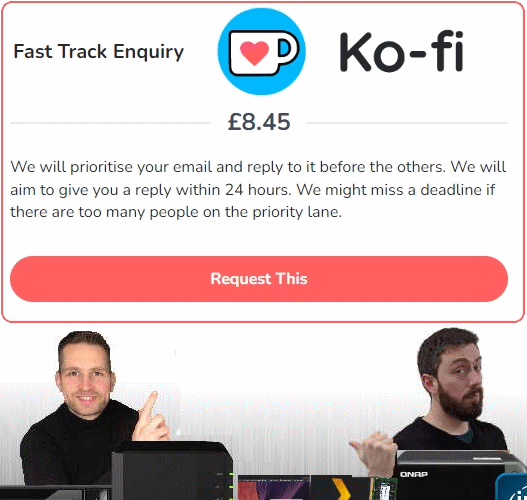 Terms and Conditions
Alternatively, why not ask me on the
ASK NASCompares forum
, by clicking the button below. This is a community hub that serves as a place that I can answer your question, chew the fat, share new release information and even get corrections posted. I will always get around to answering ALL queries, but as a one-man operation, I cannot promise speed! So by sharing your query in the
ASK NASCompares
section below, you can get a better range of solutions and suggestions, alongside my own.