FS1018 with HDD.

I recently installed an FS1018 with 4x SSDs in RAID F1; and a DX1215 expansion unit with 12x 10TB HDDs RAID5. I am 

very pleased with the speed/capacity tradeoffs using this combination.

Synology's compatibility chart indicates that there are NO compatible HDDs, so I didn't consider trying a 2.5″ HDD in the FS1018 until today. I just successfully created a 'Basic' volume with one Toshiba 2TB HDD.

Has Synology offered any indication that HDDs on the FS1018 are officially supported? Could there be cooling or power issues with several larger-capacity 2.5″ HDD's installed? Do you know if the newer 5TB 2.5″ HDDs will work?
There is no reason why regular hard drives would not work. The only thing to pay attention to is size. I gather you are using this HDD- Toshiba L200 2TB 5400RPM 2.5″ SATA HDWL120UZSVA ().

Toshiba L200 2TB drive is quite small – about 9.5mm. This and many other 2.5 inch drives up to 2TB in size will fit in any flash station NAS.
FS1018 comes with slightly bigger trays then, for example, slim models. And seems like it could as well work with 15mm drives. You will need to update me if it doesn't fit. But looks like trays has quite a lot of space.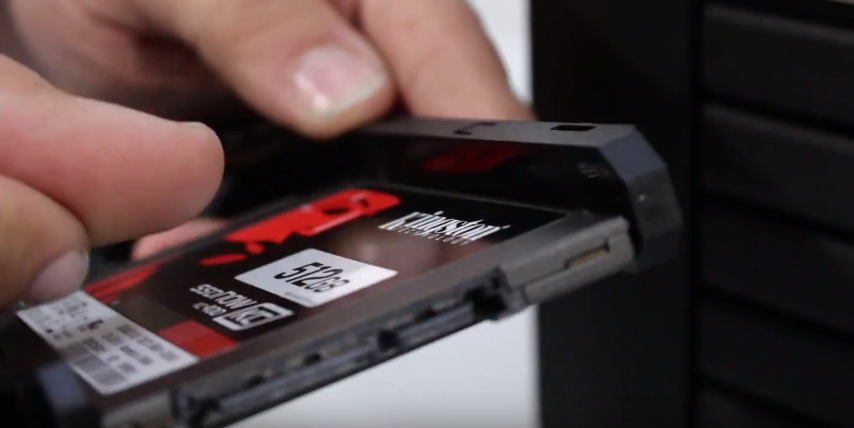 The biggest laptop size drive you can buy today is 5TB from Seagate. The Barracuda is not the best option for a RAID environment but it will work if it fits. Because it is created as a desktop type of drive, it may not last as long as NAS drives.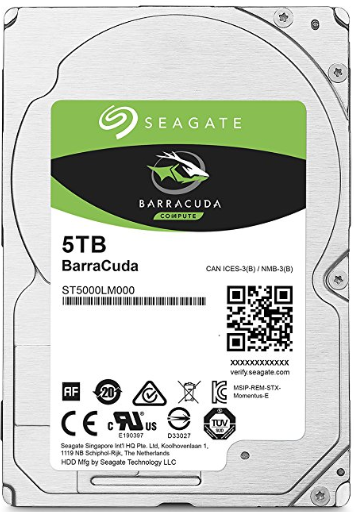 There should be no cooling problems because SSD generates more heat than hard drives.
Why Synology do not list HDD in their compatibility list?
Simply because it is called a flash station and it meant to be filled by SSD drives making it super fast. This is why it also features PCIe slot- for 10GbE upgrade card.
UPDATE

I have evaluated two (2) 5TB 2.5" Barracuda drives configured RAID0 in the FS1018. The 15mm drives fit perfectly in Synology's drive holders. Drives ran at about 34-degrees C in my environment, which is also typical for the IronWolfPro 10TB drives in an attached expansion unit.

Informal results… I was able to write to the 2.5" RAID0 array at about 0.54TB/Hour, starting with the array filled to 50% of its capacity. This compares to 0.85TB/Hour writing to a RAID5 array with six (6) IronWolfPro 10TB drives filled to 65% of its capacity.

Unfortunately, the 2.5" drives I obtained from an Amazon vendor are not eligible for Seagate warranty; so I returned them. I am looking for another supplier.

A small 2.5" HDD RAID array in the FS1018 strikes me as a great local backup solution when extra 2.5" bays are available. So I'll give it a whirl; and will let you know if there are reliability concerns down the road.
Find regulary updated NAS offers here
Of course I would prefer you choose
AMAZON UK
AMAZON USA
to buy your perfect solution, however, if you would rather buy locally, please use the links used above to take you to your local Amazon store and help support this free advice service with ad revenue. More ways of supporting the blog are described
HERE