Google Photos Sync with Qnap NAS

I've been watching your videos on how to best set up my QNAP TS-453Be. Your videos have been very helpful. Thank you.

I am at the point where I would like to sync my Google Photos and my NAS. I've watched you syncing videos with Google Drive, but I do not believe this is a solution now since Google Decoupled Photos and Drive. Is that correct? If not, I will just try to set-up HBS 3 with Google Drive Sync. However, if Google Photos does not sync with that solution, is there another app out there that will allow me to do this sync?
Yes, Google have blocked direct Photos and Drive Sync option. But you can still sync Google Photos with Drive using their new "Backup and Sync" App.  You can then use Qnap Hybrid Backup Sync app to sync the Drive app with your NAS. If you do not want to use a computer as a middle adapter between the platforms, then you can create a small virtual machine which can run the synchronisation between Photos and Drive. Also once you sync photos with your computer, you can just back up the folder or entire PC (or virtual machine) without syncing with Drive.
I hope this helps.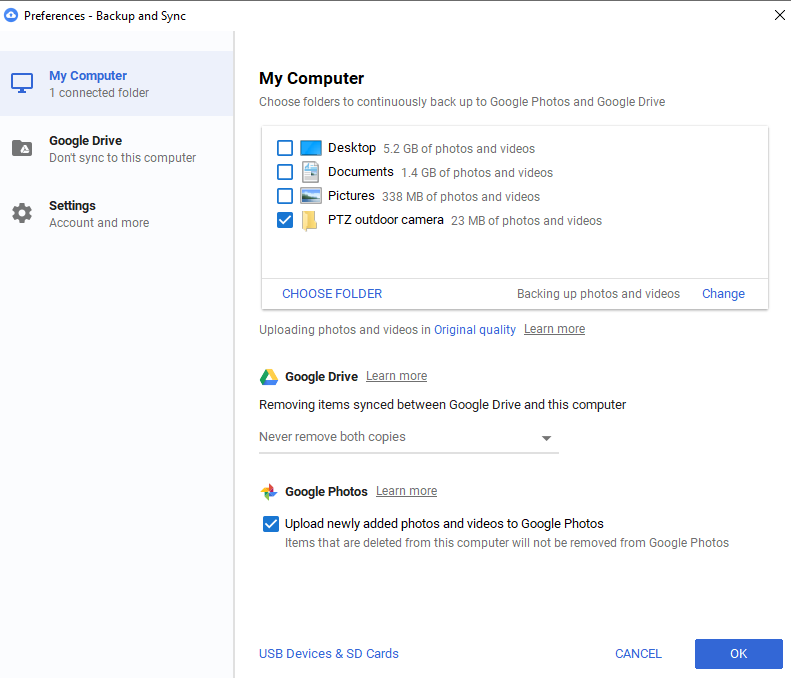 If you like this service, please consider supporting us.
We use affiliate links on the blog allowing NAScompares information and advice service to be free of charge to you.
Anything you purchase on the day you click on our links will generate a small commission which is
used to run the website. Here is a link for
Amazon
and
B&H
.
You can also get me a ☕
Ko-fi
or old school
Paypal
. Thanks!
To find out more about how to support this advice service check
HERE
If you need to fix or configure a NAS, check
Fiver
Have you thought about helping others with your knowledge?
Find Instructions Here