QNAP TVS-672XT




Hello, can you tell me another heatsinks that I can use in my to buy QNAP TVS-672 XT for 2x32gb crucial memorys, because the ones that you recommend are out of stock. https://www.amazon.com/dp/B074Y2NMTN/ref=redir_mobile_desktop?_encoding=UTF8&%2AVersion%2A=1&%2Aentries%2A=0, Best regards, These memorys are still your recommendation for the QNAP TVS-672 XT, since I saw your new video @ https://www.youtube.com/watch?v=hyeZ_qcKF2I
I have found these two :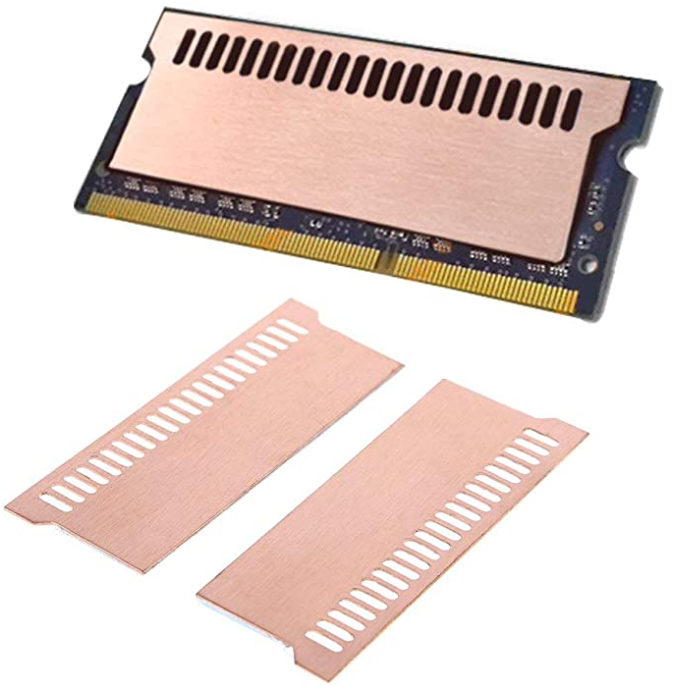 Mounting Style: SMD/SMT
Material: C1100 Copper
Color: Copper tone
Coating: No Coating / Pure Copper
Thermal conductivity: 401W/mK
Built for SO-DIMM physical layout of memory ram.
Dimension: 63mmx23mmx0.5mm / 2.48′ x 0.91′ x 0.02′ (L*W*T)
Weight: 0.17 oz / 5 gram per piece
Pre applied 3M 8810 thermal conductive adhesive tape
Tape Thermal Conductivity: 0.60 W/m-K
Standard: RoHS compliance
Model No: 6323-05C02-8810
Package includes: 2 pieces SO-DIMM Laptop RAM heatsink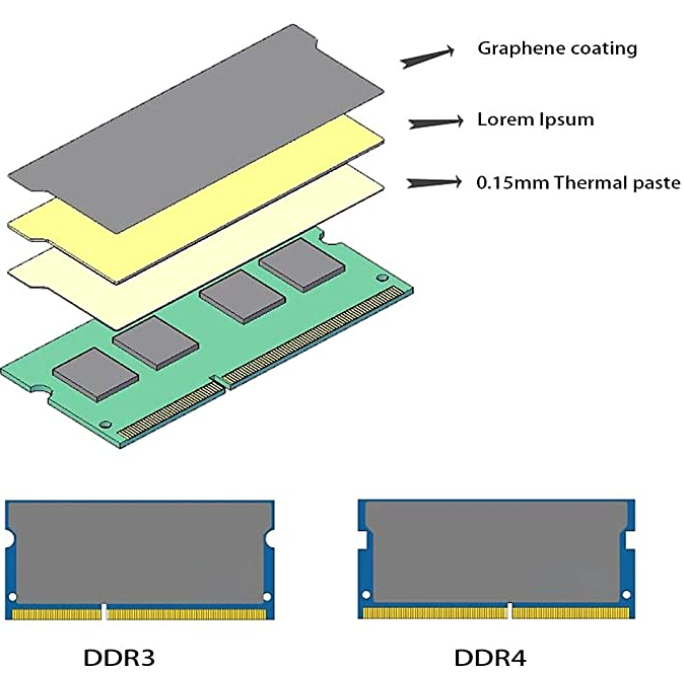 The ultra thin radiator is designed for the notebook and some small space heat dissipation

Thickness: 0.5mm, use less space.

Graphene is the most efficient heat conductor in the world,Its thermal conductivity can reach 5300W/m·K, pure copper only 386.4W/m·K and aluminum only 237 2W/m·K. You can use the temperature software to test the temperature before and after installation, you will find that it is more efficient than other radiators.

Parcel: Contains one pc Graphene Coating pure copper cooling vests

Note: Before purchasing, determine if your size is suitable for this product, so as not to cause inconvenience to you.