Is 2016 the year Synology 4K NAS?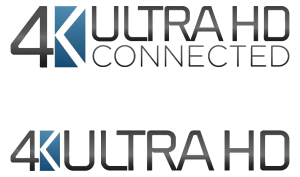 Time for another Synology NAS face off and today we want to look at 2 of the latest Synology NAS releases, both with different markets in mind. Both the Synology DS216PLAY and the Synology DS716+ are part of there now fully established 2-Bay 2016 range. Along-side their brothers and sisters (the DS216se, the DS216, the DS216+ and the soon to be widely available DS216J) each unit makes it's mark and is aimed at a different kind of NAS users. The Synology PLAY series was originally introduced for those whose NAS needs were heavily Media based with Transcoding being a chief function among it's abilities. Likewise the Synology DS71x units were aimed at those looking to buy a powerful 2 Bay Synology NAS that was future proofed in a  number of ways – ranging from unparalleled RAM quantities, the option of an expansion available as and when you needed, a better CPU and finally an extra year of warranty cover. Of course features such as these arrive at a premium and more and more people are seeing these two 4K enabled NAS devices (both touting the ability to transcode on the fly) and asking if the massive price disparity is justified?
Think BIG, or small…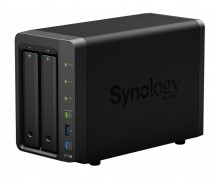 Which brings us kicking and screaming into today's comparison. We want to look at these devices, their specs, their abilities, their highs and their lows and figure out which one is right for you. It will come as no surprise that the more expensive DS716+ from Synology is the more powerful of the two – but do we have a case of David and Goliath? Or a tortoise and hare type situation? Below is our comparison video on the subject and if you want to have the answer in time it takes to finish a big sandwich, just scroll below and watch. If you would prefer the wordy version, then scroll a little further and you can see these two units and their vital statistics!
https://www.youtube.com/watch?v=15CCmWrmghU
Thanks for watching!
How the combatants weigh up?
The Synology DS216PLAY NAS for Budget Friendly Transcoding of 4K and HD Media

The Synology DS716+ for High Performance and Expandable NAS users

NAS Server Device
The Synology DS216play
The Synology DS716+
CPU Model
STM STiH412

Monaco Ultra – ARM v7

Intel Celeron N3150

X86 Processor 64-Bit

CPU Frequency
Dual Core 1.5 GHz
Quad Core 1.6 burst to 2.08 GHz
Hardware Encryption Engine (AES-NI)
 Yes
Floating Point
YES
YES
Hardware Transcoding Engine
H.265 (HEVC), MPEG-4 Part 2, MPEG-2, VC-1, Maximum resolution: 4K (3840 x 2160), Maximum FPS: 30
H.264 (AVC), MPEG-2 and VC-1; maximum resolution: 4K (4096 x 2160); maximum frame rate per second (FPS): 30
Memory
System Memory
1 GB DDR3

2 GB DDR3

Maximum Internal Raw Capacity
16 TB (8 TB HDD X 2) (Capacity may vary by RAID types)
16 TB (8 TB HDD X 2) (Capacity may vary by RAID types)
Hot Swappable Drive
NO
YES
Maximum Drive Bays with Expansion Unit
Cannot be Expanded

Maximum 7 Drives via the Synology DX513

External Ports
Rear

DS216PLAY Rear Ports

DS716+ Rear Ports

USB 2.0 Port
1
0
USB 3.0 Port
1
3
eSATA Port
NO
1
RJ-45 1GbE LAN Port
1
2 (with Link Aggregation / Failover support)
USBCopy
NO
YES
Noise Level*
18.5 dB(A)
19.8 dB(A)
Internal File System
EXT 4
Btrfs and EXT 4
Power Consumption*
15.08 W (Access)
6.83 W (HDD Hibernation)
18.96 W (Access)
8.84 W (HDD Hibernation)
Read and Write Speeds
Via a single LAN port

107 MB/sec read

91 MB/sec write

Via Link Aggregation

23.47 MB/s Read

137.19 MB/s Write

Warranty
2 Years
3 Years
Need to know more about Synology at their newly implemented Btrfs NAS file System – why not check out our post to find out more.
You decide
So, what do you think? Do you think the DS216PLAY is the Synology NAS for you media users or is the allure of 4K and lower power consumption only and you want to plan ahead with the expansion and future proofing available in the Synology DS716+ NAS? Is that significant price drop enough to win you over. Why not let me know below. Thank for reading.