8TB NAS Drives for for Big Business NAS Needs
 Great news for those looking for the biggest and the best Network Attached Storage drives. The latest edition to the WD Red NAS range has been released. Joining the enterprise level WD Red Pro series, this WD8001FFWX 8TB NAS Drive continues the formula of their popular colours range and is highly suitable for NAS and SAN systems with larger 8-16 bay business storage applications. Like previous units in the WD Red Pro series. this unit features dedicated 7200RPM disk speeds, 128MB Cache for internal operations, is a much more rugged and sturdy design and features WD's almost unbeatable NASware™ 3.0 drive software (or firmware if you like). These drives are highly geared towards reliability, capability and performance.
Why should you buy WD Red Pro 8TB Drives?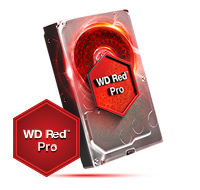 The WD8001FFWX 8TB WD Red NAS drive is designed specifically for SMB customers in mind with a heavy focus on handling larger workloads and a higher bandwidth of access. You can of course install this WD Red Pro drive in a 2-Bay NAS device if you needs are more business applications for your NAS Server in mind – the WD8001FFWX NAS HDD is a great drive for both small and big NAS. Plus never overlook that 5 year warranty for your long term NAS solution and Hardware protection – just don't forget to RAID 1 that data!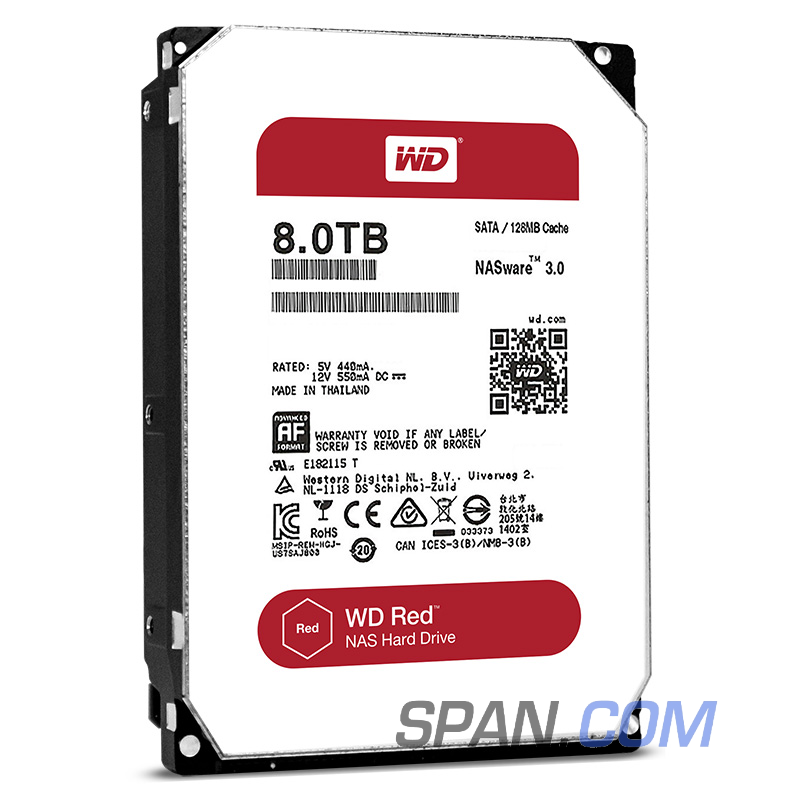 The WD WD8001FFWX is available now from .COM starting at £333 without the VAT. Buy your WD Red Pro 8TB NAS drive today!