Choosing the right Synology NAS to buy

 Deciding which NAS to buy can be quite a daunting task. Whether it is your first NAS, an upgrade to an existing Network Attached Storage setup or even as a gift for a family member (an occurrence that is strangely more common than you might think) you will need to whittle down all the variables, tick the boxes and try to buy the right NAS for your needs. One of the most popular and recommended NAS servers you can get in 2016 is the Synology PLUS series devices and even then, the choices do not stop. The Synology + NAS range has been around a number of years now and is often broken into bigger and smaller units to fit within different NAS environments. Today we want to talk about two of the hottest NAS devices of the year from Synology and as you might expect for these two NAS devices that feature in our NAS Top 5, it is often becoming the NAS comparison of choice!
DS716+II or DS916+? 2-Bay or 4-Bay? Which to Buy?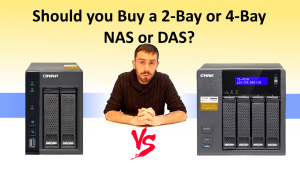 Throughout this comparison we will of course strive to give you the key differences and similarities of these devices to help you choose between them, but I guess the most pressing and obvious difference between them is the fact that the Synology DS716+II is two bay and the DS916+ is a four bay. I know their names does indicate that as clearly as you might like, but the misleading 7 and 9 in their names is to do with expansions and will be covered later. Choosing between a 2-Bay and a 4-bay NAS is more than just about number of hard drives and would therefore recommend reading through our buyers guide to 2 and 4 Bay NAS and DAS located here to give you a better answer to deciding between here. However in essence I can say the 4-bay NAS and DAS feature advantages such as:
Additional Storage Space – Dur!
Greater RAID options in a 4-Bay such as RAID 5, 6 and 10
Generally better upgrade options for Expansions and RAM
Costs can be minimised on larger numbers of smaller Capacity drives
Often feature more ports for access and flexibility of use
What is the same about the DS716+ and the DS916+?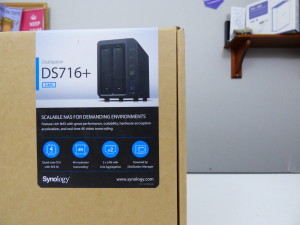 Technically, these two units were released less than a month apart. I say this as a technicality because the Synology DS716+ was actually released in the closing stages of 2015 but due to availability of the CPU, the unit was re-released with an upgraded CPU in the form of the Synology DS716+II much later into 2016. The release of both these units being so close together has meant that a lot of the most modern innovations and services of NAS are present in both devices. Whether you decide to buy the 916+ or the 716+II, you are guaranteed:
An AES-NI level of data encryption of your data (faster and safer)
4k Media Transcoding as well as the ability to be a great Plex Media Server NAS
The ability to connect a five Bay expansion in the Synology DX513 Expander Box
Both are able to use the very latest 8TB NAS drives from the likes of Seagate NAS, WD Red and HGST NAS
Both units feature Hot Swapping of HDDs in click and lock tooless drive trays
Both feature 3 USB 3.0 ports for connecting External Drives, 2 RJ45 Gigabit LAN ports for Link aggregation maximizing Upload and Downloads.
Both use the Btrfs File System to provide better snapshot technology in the background and therefore give you better background data health checks
Both units arrive with 3 years of manufacturers warranty for peace of mind
Both units use the very latest version of the very latest Synology DSM operating system
What is the difference between the 916+ and the 716+II?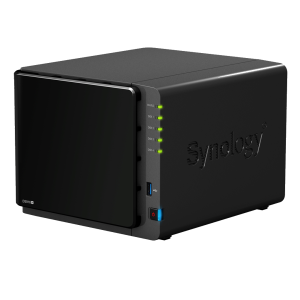 And now we move onto the nitty gritty. After reading al that above about how similar they are, you would probably like to know what makes one stand out from the other. Well first, lets focus on the DS916+ NAS and it's core advantages. Straight away, that CPU! Both units use an x86 CPU in Quad Cores, but the 916+ uses a Pentium with an impressive burst clock speed of 2.56GHz. In matter such as a NAS Plex Media Server (PMS), Surveillance cameras and more graphically resourced applications, you will really the advantage of this CPU. Likewise, both units arrive with 2GB of DDR3 Memory, however the Synology DS 916 + can be expanded officially upto 8GB. This makes it the better choice when it comes to tasks like VMware and Virtual Machines in general.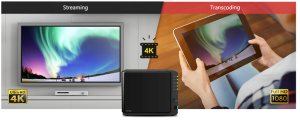 Also, thanks to that higher CPU frequency mentioned earlier as well as the Pentium chip itself, the 916 is able to achieve higher results in Read/Write Upload/Download across those two Gigabit LAN ports – particularly in Write. For many who access their NAS on a regular basis (whether for business or pleasure) may see this as a deciding factor in their purchase.
What about the DS716+II – Why should I buy this NAS?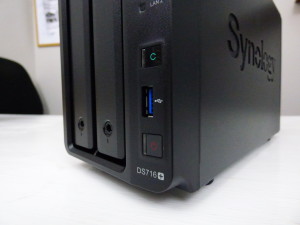 Excellent question. After the paragraph above, you might think that the 716+ is down and out for the count. However you may want to think again. Straight away that old sticking point for some, price, shows itself. The DS716+II is the cheaper NAS of the two. For some they may already be on the edge of their budget and one you factor in things like NAS HDDs, IP Cameras, external Backup drives and even expansions, then you really have to sit and think about the numbers and whether you need the extra trinkets that the DS916+ has to offer. Also there are a couple of key advantages that will appeal to the more discerning NAS buyer. The DS716+ is the quieter of the two at 18dB(A) compared to the 19.4 dB(A) of the DS916+ and for those in close proximity to their NAS on a daily basis, then that 1.4dB(A) could make all the difference.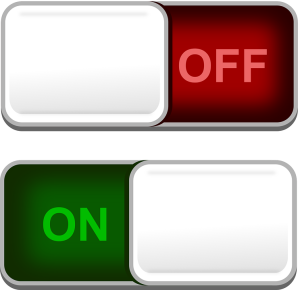 Lastly we can talk about another appealing feature to the more careful and long term NAS user – Power Consumption. the DS716+ uses noticeably less power both in Hibernation and in Use. Obviously part of this is only having to power 2 Drives as apposed to 4, but the figures do indicate that the single rear fan, lower CPU frequency and lower required external PSU mean that having the DS716+II on for days or weeks at a time will cost you less in terms of electricity when the bills hit the matt. Definitely consideration for those on a tighter budget or in constant access environments.
Which NAS Should you buy in 2016? DS916+ or DS716+?
Bottom line, the NAS you choose to buy will factor on a simple decision. Do you want the Best NAS or the Best NAS for the money? Because the Synology DS916+ NAS Server is definitely the Best NAS between these two Synology devices. It just gives that little bit more on all counts and will go that little bit further. That said, it IS the more expensive and this added with extra HDD costs if you want to populate all 4 bays along side increased power consumption means that the Synology DS716+II NAS is the recommended NAS for those that want the one with the most for your money. Still don't believe me? Why not check out the specs below:
Hardware Specifications
Model Name
DS916+

DS716+II

Price
£386 without VAT or Media
£326 without VAT or Media
CPU
CPU Model
Intel Pentium N3710
Intel Celeron N3160
CPU Architecture
64-bit
64-bit
CPU Frequency
Quad Core 1.6 burst up to 2.56 GHz
Quad Core 1.6 burst up to 2.24 GHz
Floating Point
YES
YES
Hardware Encryption Engine (AES-NI)
YES
YES
Hardware Transcoding Engine
H.264 (AVC), MPEG-2 and VC-1; maximum resolution: 4K (4096 x 2160); maximum frame rate per second (FPS): 30
 Same
Memory
System Memory
2 / 8 GB DDR3
2 GB DDR3
Total Memory Slots
TWO
Memory Expandable up to
8GB DDR3
Storage
Drive Bay(s)
4
2
Maximum Drive Bays with Expansion Unit
9
7
Compatible Drive Type (See all supported drives)
·         3.5″ SATA III / SATA II HDD

·         2.5″ SATA III / SATA II HDD

·         2.5″ SATA III / SATA II SSD

·         3.5″ SATA III / SATA II HDD

·         2.5″ SATA III / SATA II HDD

·         2.5″ SATA III / SATA II SSD

Maximum Internal Raw Capacity
32 TB (8 TB HDD x 4) (Capacity may vary by RAID types)
16 TB (8 TB HDD x 2) (Capacity may vary by RAID types)
Maximum Raw Capacity with Expansion Units
72 TB (8 TB HDD x 9) (Capacity may vary by RAID types)
56 TB (8 TB HDD x 7) (Capacity may vary by RAID types)
Hot Swappable Drive
YES
YES
External Ports
USB 2.0 Port
USB 3.0 Port
3
3
eSATA Port
1
1
Expansion Port
YES
YES
File System
Internal Drives
·         Btrfs

·         EXT4

·         Btrfs

·         EXT4

Appearance
Others
RJ-45 1GbE LAN Port
2 (with Link Aggregation / Failover support)
2 (with Link Aggregation / Failover support)
System Fan
92 mm x 92 mm x 2 pcs
92 mm x 92 mm x 1 pcs
Fan Speed Mode
·         Cool Mode

·         Quiet Mode

·         Cool Mode

·         Quiet Mode

Noise Level*
19.4 dB(A)
18 dB(A) 
Power Consumption*
30 W (Access)
13 W (HDD Hibernation)
19.14 W (Access)
9.50 W (HDD Hibernation) 
Read and Write
225MB/s Read

209MB/s Write

226.09MB/s Read

138.04MB/s Write

Warranty
3 Years
3 Years
Surveillance Station
Maximum IP cam (Licenses required)
40 (including 2 Free License) (See All Supported IP Cameras)
40 (including 2 Free License) (See All Supported IP Cameras)
Total FPS (H.264)*
1200 (2GB RAM) / 1200 (8GB RAM) FPS @ 720p (1280×720)
800 (2GB RAM) / 1000 (8GB RAM) FPS @ 1080p (1920×1080)
300 (2GB RAM) / 400 (8GB RAM) FPS @ 3M (2048×1536)
250 (2GB RAM) / 250 (8GB RAM) FPS @ 5M (2591×1944)
1200 FPS @ 720p (1280×720)
800 FPS @ 1080p (1920×1080)
300 FPS @ 3M (2048×1536)
250 FPS @ 5M (2591×1944)
Total FPS (MJPEG)*
500 (2GB RAM) / 800 (8GB RAM) FPS @ 720p (1280×720)
150 (2GB RAM) / 300 (8GB RAM) FPS @ 1080p (1920×1080)
100 (2GB RAM) / 160 (8GB RAM) FPS @ 3M (2048×1536)
72 (2GB RAM) / 120 (8GB RAM) FPS @ 5M (2591×1944)
450 FPS @ 720p (1280×720)
150 FPS @ 1080p (1920×1080)
100 FPS @ 3M (2048×1536)
72 FPS @ 5M (2591×1944)
Video Station
Video Transcoding
4K Group 1 (See more)
4K Group 1 (See more)
Maximum Transcoding Channel Number
·         1 channel, 30 FPS @ 4K (4096 x 2160), H.264 (AVC) or 3 channel, 30 FPS @ 1080p (1920×1080), H.264 (AVC)/MPEG-2/VC-1
·         1 channel, 30 FPS @ 4K (4096 x 2160), H.264 (AVC) or 3 channel, 30 FPS @ 1080p (1920×1080), H.264 (AVC)/MPEG-2/VC-1