Another Synology update for 2017 and 2018 with updated information on the Synology DS1817 NAS
Almost two months ago, we at NASCompares told you guys about the (new released) Synology DS1817+ and DS1517+ NAS that were the first real steps towards the new generation of Synology desktop NAS units for 2017. Alongside these two NAS (that have arguably met with mixed feedback) several other NAS units were highlighted, one of which was the non-plus (not a Friedan slip) version of the 8-Bay, the Synology DS1817 NAS aimed at high file server volume use for business. Where as the PLUS version was aimed at being an all round prosumer NAS, this 8-Bay is designed with business needs in mind. For a start, the CPU is an Annapurna 1.7GHz quad-core, a processor that has not been designed for media, but for busy file server needs. Likewise, with fewer USB ports and a lack of transcoding support mean that it has not be made for home users and their day to day digital lifestyle. Who who is the Synology DS1817 aimed at and what can it do?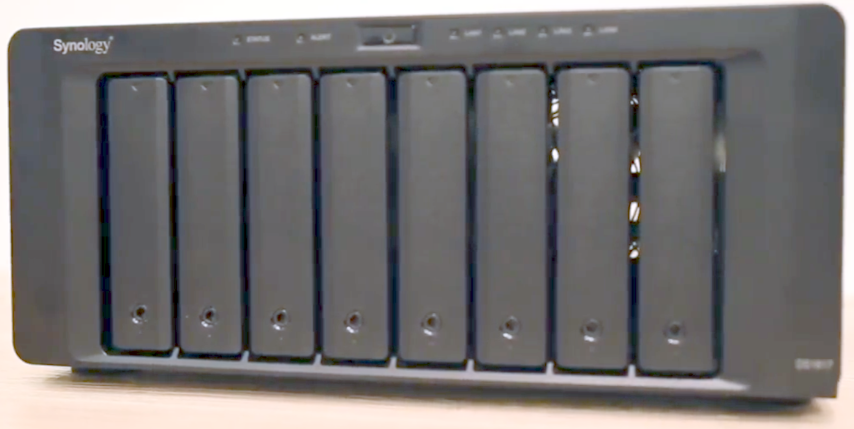 What can the Synology DS1817 do and who is the target audience?
First and foremost, this quad-core Synology NAS offers SMBs ultra-fast performance required for the rigorous data processing and virtualization tasks that our future demands. In rear terms, what that means is that it can deal with considerable amount of data processing requests from business' critical services. As well as supporting SSD Cache by installing a 2.5″ SSD (or more) in the bays, mixed with traditional NAS HDD, means that further increased file operation speeds can be achieved. Finally, much like the older Synology DS2015xs, this new unit arrived with dual 10GBe ports (RJ45 this time, not SFP+) that can be link aggregated, which means huge increases in those read/write operations inside. Alongside these the DS1817 provides protection by LUN backup, snapshot, and clone operations, hare-level AES 256-bit encryption to block off unauthorized access attempts and other security add-ons, such as IP block & allow list, Antivirus packages, firewall, and DoS attack prevention. So, all in all, definitely a NAS worth considering for those of a business frame of mind.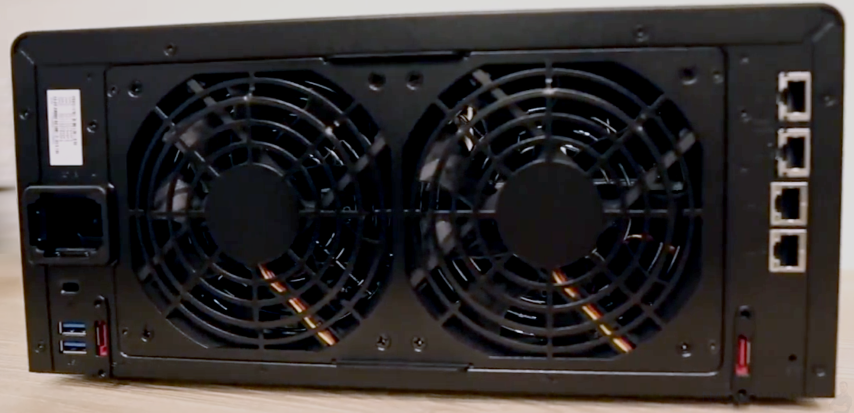 What is the hardware inside the Synology DS1817 NAS?
Details are still rather thin on the ground and we at NASCompares will of course update you with more as we get it, but currently the specs are very similar indeed to the DS1517, however the big change is of course those two 10GBe RJ45 ports. Something that both business and prosumer users alike will want to take advantage of.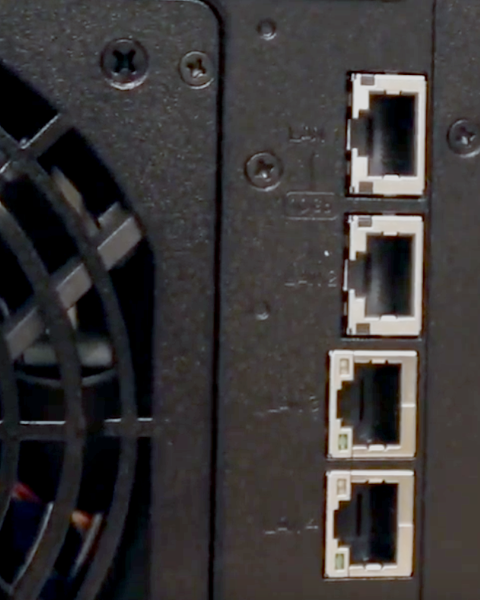 Runs on a Annapurna AL-314 CPU Quad Core 1.7GHz 64 Bit architecture CPU

4GB of DDR3L Memory that is expandable to 8GB

Compatible with the latest hard drives, such as the WD Red 10TB and Seagate Ironwolf 10TB NAS HDD

Suitable for Surveillance, supporting 25 IP Cameras and arrives with 2 Licences

Can be expanded with 2x DX517 devices to scale upto 18 HDD/SSD

Price to be confirmed but most likely in line with the predecessor, so around £650-700+ ex.VAT

2x USB 3.0 Ports on the rear

2x 1GBe RJ45 Ethernet ports

Dual 10GBe ports, over RJ45 which can be trunked/link aggregated

Dual Rear mounted, fully controllable fans