Comparing QNAP NAS – The TS-453B NAS and the older TS-451A NAS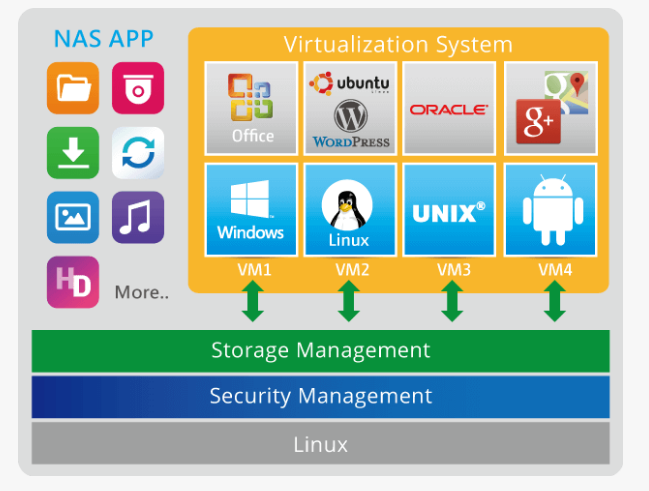 What can both  NAS server's do? Before I get down to which of these units is better at what task, I think it is important to know the things that BOTH of these NAS devices can do. So, whether you decide upon TS-251A  released in 2016 or the TS-453B NAS released this April 2017, you will definitely be able to:
Host a Virtualisation or Container Platform – setup and run multiple VMs, supporting multiple Operating systems and enhanced by the Docker app, Container Station

Full access to your media from mobile devices, PC, Laptop and console devices

Have a remote control included that provides full media control from the comfort of your sofa and via your HDMI enabled TV. However the type of remote differs dependently on the unit.
The QNAP TS-453B NAS Remote control:

The QNAP TS-451A NAS Remote control:

Serve as a cross platform service – bridging connections and transfers of files between Mac and Windows systems over the network

Heavily support background data checks and comprehensive snapshot technology meaning you will have an equal amount of backup options whichever you go for. As well as migration, connection and interaction with existing cloud services like dropbox, Google Drive ElephantDrive

Create a comprehensive Surveillance solutions, supporting multiple IP cameras and even arriving with some licences included

Access exactly the same NAS OS that is updated regularly and has a huge app store to really customise your setup to make it your own
What are the Pros and Cons of the 2016 QNAP TS-451A NAS release?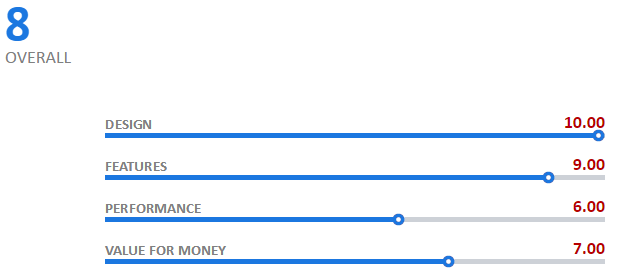 VALUE

Originally released at a rather high price tag of £340 ex.VAT, but since release the price has dipped down to a more comfortable £315 ex.VAT it is a more attractive NAS purchase

FEATURES

Excellent system performance, ideal for centralized management, file sharing and backup
USB QuickAccess port for accessing files without needing a network connection – Easy accessible front USB3 to backup your external drive one way or another. Useful SD card slot eliminates necessity for a cable to connect photo camera. Bi directional micro USB connection let you connect this NAS directly to your PC to upload or download any files. Quick backup button on the front saves a lot of time to quickly backup your external hard drive.
Supports 4K hardware decoding and transcodes 4K H.264 videos on-the-fly or offline
Enjoy the best audio-visual experience with HDMI output, multi-channel surround sound and the free remote control

PERFORMANCE

The TS-451A is powered by an advanced 14nm Intel® Celeron® dual-core 1.6GHz processor that features low TDP (only 6 watts) and can automatically burst up to 2.48GHz. Coupled with dual-channel 2/4GB DDR3L-1600 dual-channel RAM (upgradable to 8GB), dual Gigabit LAN ports, and SATA 6Gb/s, the TS-451A can deliver up to 213.4 MB/s throughput for optimizing mission-critical tasks while still being energy efficient. The TS-451A also features Intel® AES-NI hardware-accelerated encryption to deliver up to 205.14 MB/s throughput with AES 256-bit throughput with AES-NI encryption for both full NAS volume and shared folders, boosting system performance & security while ensuring the safety of sensitive business data stored in the NAS

DESIGN

A very compact and versatile chassis, where sound is dampened by the less metallic chassis. Also the white and metallic blue colour scheme looks fantastic in an all Mac environment.

VALUE

Hardware specs are not as cheap as similar network drives available and you are paying extra for the USB DAS connection

FEATURES

Build a personal karaoke system with OceanKTV
Linux Station supports Ubuntu® with direct output via HDMI
A hybrid approach to virtualization: Virtualization Station & Container Station
Supports Virtual JBOD (VJBOD) to maximize the storage utilization of multiple QNAP NAS units

PERFORMANCE

Transfer speeds are up to 100MB/s when connecting directly to a PC.

DESIGN

Using the chassis from the TS-431+, it is almost entirely plastic. Might put some off.
What are the Pros and Cons of the 2017 QNAP TS-453B NAS released in 2017?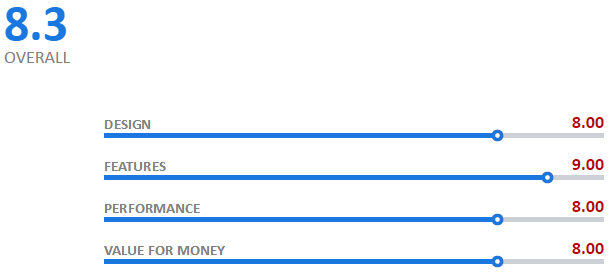 VALUE

Arriving with the ability to do almost any currently generation NAS task, the TS-453B is certainly in our top 5 4-Bay NAS servers of 2017. If you need a NAS to do that tasks you need and want to ensure you get the most for your money, look no further than this plucky little 4-Bay NAS from QNAP

FEATURES

When I first saw the specs and connections of this NAS I was genuinely impressed by it's covering of numerous NAS applications and tasks. Only the TS-453A has ever left me equally impressed in terms of Cost vs Value of hardware. I cannot recommend it enough. With features like Dual HDMI, DUAL LAN, PCIe Slot, SD Card reader, Quick Connect DAS, one touch USB 3.0 Copy, Hot Swapping, new and improved remote control and more. This is fast becoming the home and SMB NAS to beat in 2017

PERFORMANCE

Using the new Intel Celeron J series CPU and 4/8GB of RAM means that it will handle most of the popular NAS tasks required of it. Functions, services and applications like Plex, Kodi over HDMI in Linux Station, VMs, standalone surveillance, all RAID levels, DLNA support, apple time machine, Mac and Windows full RTRRR, QVR Pro Beta are all possible with the TS-453B and can be set up quickly and easily.

DESIGN

This great NAS for 2017 is easily a stand out model in terms of ability and hardware inside. But one factor that is often a controversial one is the chassis. For many the fact the TS-453B casing is mostly plastic is a put off. However it still maintains an excellent temperature, low noise and with the removable front panel (much like the Synology DS216+II) it is a closed system. Until you need access to the tooless HDD trays and hot swapping occasionally. In this way the TS-453B is as versatile and able as any other NAS

VALUE

Again, those with 4K File editing on the fly, Thunderbolt connectivity and enterprise level use in mind, maybe spend the extra £500-2000 and buy a TVS-1282 from QNAP NAS

FEATURES

Only 2x LAN on this 4-Bay NAS, but you can add more with the PCIe. Aside from that and the lack of a Thunderbolt 3 connectivity option for MacBook Pro users are the only faults I can find

PERFORMANCE

Many more advanced PC users will want to consider devices featuring i5 and i7 Intel CPU NAS servers as they have 1 or 2 very high end tasks in mind. Though the TS-453B is a fantastic device, it is designed to do many, many things well. If you have 1 or 2 things that need to be done to an enterprise standard, maybe look at the TVS-473

DESIGN

Despite the NAS doing everything you need, some will prefer the metal chassis and tray design of the QNAP TS-453A