Top 15 Fun S#!t you can do with your Synology or QNAP NAS other than Plex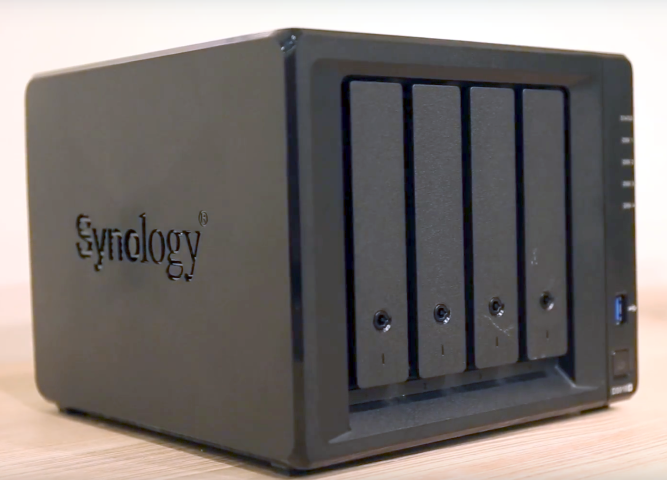 Owning your own piece of cloud storage in cloud or NAS form is now becoming more and more common. With so much of our lives becoming digital and so much data being created every single day by every one of us, it is easy to see the appeal of a large chunk of data storage space accessible from our laptops, TVs phones and PC's from anywhere over the internet or throughout the home. However more often than not people by a Synology NAS server or a QNAP NAS Server for just one of two reasons. They will pay hundreds of pounds/dollars/euros and more on this box full of Hard drives or SSDs and it is used about 5% of the time. Wouldn't it be great if we can make more use of your NAS Box. claim back some more of the 95%! That is what today's article is about, below is the top 15 things (in no real order) that you can do with you NAS, besides the common use of a Plex Media Server NAS. Some are for home, some are for business and some are just for fun – You decide!
1.Turn your QNAP NAS into a Karaoke Machine to impress family and friends at parties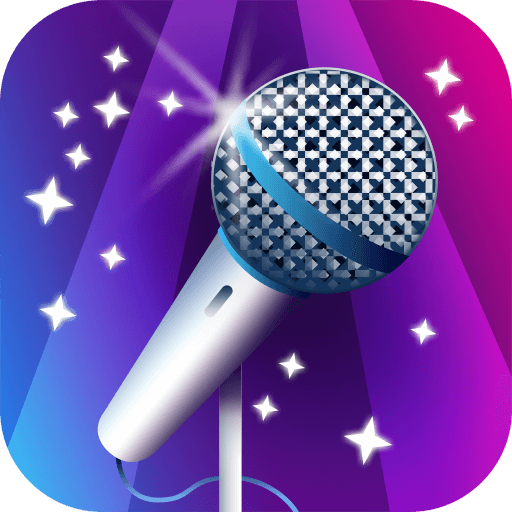 Using some of the newer generation of QNAP NAS you can attach microphones and a HDMI TV and you have a fully functioning and comprehensive Karaoke Machine. Use you existing music and either download text or add your own. The first NAS to adopt this feature was the QNAP TS-253A NAS and is still a firm favourite today. All you need to do it is a QNAP NAS with in/out audio ports and HDMI, microphones and Karaoke tracks.
2. Turn your Synology NAS into a detailed and reliable CRM System for your business or personal use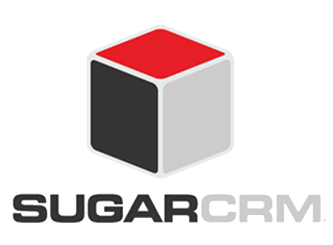 Create a bespoke and comprehensive CRM (Customer Relationship Manager) with numerous apps, but by far the most popular is SugarCRM. This is available on both Synology and QNAP NAS and is a fantastic free alternative to most paid-for/paywall CRM systems. With the added bonus you can migrate your customer data from other systems into it and visaversa.
3. Create a Windows, Android or Linux Virtual Machine to access online anywhere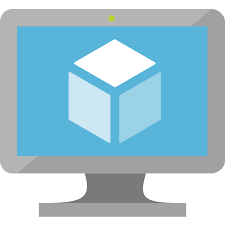 Want to experiment with new OS, or a different operating system? Both Synology and QNAP NAS give you the ability to setup a virtual PC on your NAS Server that can be accessed anywhere in the world. Covering Windows, Android, Ubuntu and I have even heard whisper of a Mackintosh OS being used, you can run everything from Windows 10 all the way down to Windows XP and 98 to run old games that you miss, open old program files that were impossible today and more. Run a mobile desktop to centralise all your processes and with some NAS have PCIe slots, install a graphics card inside the NAS and boom… have fun editing/playing – just need WiFi!
4. Use your NAS and some IP Cameras to create the perfect free Surveillance NAS operation
 Create an impressive Surveillance setup throughout your home with the help of your QNAP NAS or Synology NAS and a IP Camera. Most IP cameras are pretty cheap these days and there are many compatible ones out there (Reolink has a great range of Synology and QNAP compatible IP Cameras). Both Synology Surveillance Station and QNAP Surveillance station both provide a fantastic, multi-feed, 24×7 accessible surveillance and CCTV operation. With added features like SMS and e-mail alerts at no additional costs and HDMI enabled NAS Server devices letting you connect a keyboard and mouse for a truly standalone NAS Surveillance solution, I am surprised you hadn't thought of this soon! Carry on to number 5
5. Explore the App store for Freeware, Betas and Games in the Synology and QNAP NAS app store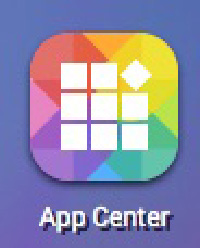 Everyone when they first get their hands on the NAS head over to the App Cnter to see what applications are available to play with. However if you dig a little deeper (go into setting and enable Beta and Experimental apps) and you will find some truly incredible applications. Not just media and practical ones – I am talking Tetris clones, Mario bootleg games, Freeware RPG games and even a opensource clone of Transport Tycoon. That is just the icing on the cake. What are you waiting for – head there now and check out some of the random stuff on offer!
6. Host your very own, high definition YouTube Livestream on your NAS server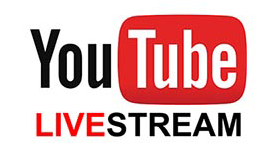 Livestreaming these days is big business with lots of money to be made in monitization, donation and more. So why not take the chance to claim some of the cost of your QNAP NAS back and more with DJ2 Live, the high performance Livestreaming software available on your QNAP NAS Server. You could always livestream with 3rd party providers, but they often put their own adverts on your uStream, which can annoy your audience. Likewise you can use your phone adn it will consume the power in 20-30 mins. Lastly you could use OBS for your Livestream but you will need a high end PC for premium results due to buffering and transcoding. So, why not skip all that and use your NAS and pretty much any USB camera and start your Youtube Livestream Vlogging career now. 
7. Create an IOT platform for your home or business that is controlled by your NAS and mobile phone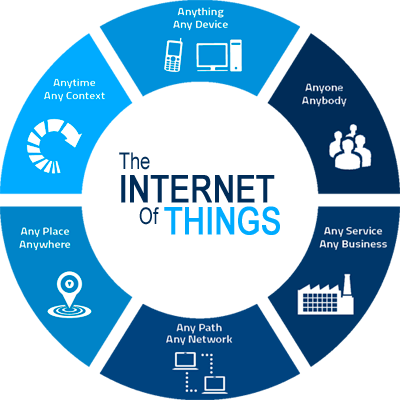 Do you own a QNAP NAS and want to have more control over the items in your home? Good news – alot of mid to high end powered QNAP NAS feature full IoT (Internet of Things) support. Just pick up a handful of cheap IOT Sensors and Actuators and buy connecting them with your NAS and IoT software (totally FREE) – monitor and control your whole home! Want your heating to kick in when it gets cold for your cats? Done. Want certain music playing when a certain phone is approaching the house – Easy. Want to control all or individual plug points form your phone and still monitor how much power they use and for how long? No sweat – IoT to the rescue. 
Below are a number of easy to buy IoT sensors to pair with your NAS, your Home and your Life!
Some starter kits that include a pile of different sensors are available from as little as 30-40 dollars and more extensive and pre-programmed kits for 1-300 dollars
8. Connect a wifi dongle (USB or PCIe) and you can convert your NAS into another Wireless Access point.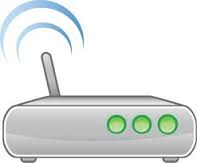 Pretty self explanatory this one. In short, if your NAS is just sitting there, connected to your router, switch or via a powerline adapter – why not turn it into a new and improved Wireless access point? With the adding of a PCIe or USB connected Aerial (check compatibility first) you can turn your stationary and largely ignored NAS into a new wireless hub! Plus unit your old WiFi router with a single antenna ,you can buy better aerials than the ones on your router and with software like Wireless AP Station, you can have vastly better control – prioritising or denying control as you see fit. 
9. Watch and record LIVE TV on your NAS with native NAS Apps or Plex

 I know this is technically Plex, but many NAS let you do it for FREE. There is still support of a large number of DVT aerials with both QNAP NAS and Synology NAS. And if you cannot get one, Plex can give you that support by just adding the Plex Pass service. Either way, what you end up with is no longer relying on the films or TV that you have downloaded on your NAS, But now you can watch and record media Live on TV – Time for the Superbowl!
10. Host your very one Podcast from your NAS with Subscribers, RSS and more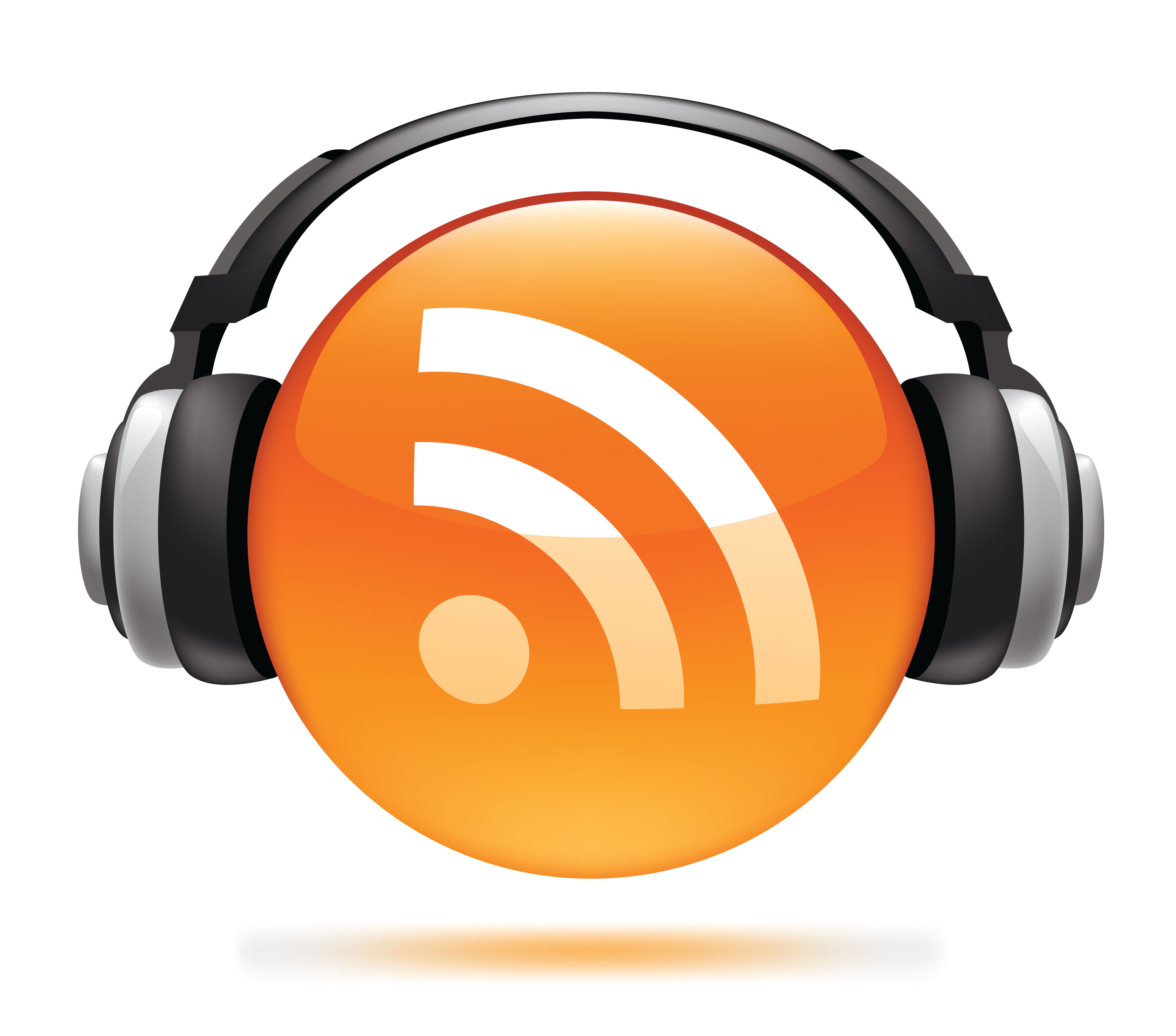 Nice and quick one. Did you know that most Synology and QNAP NAS devices feature a Podcast Generator or two in their App centers? Do you have something interesting to talk about? A subject you know an alarming amount about? Perhaps you are waiting to be discovered and want to take the chance to be noticed online. Host your own Free podcast and edit + Distribute however you want over the internet by using your NAS to generate and distribute your very own Podcast – GOOOOOOOOOD MORNING VIETNAMMMMMMMMMMMMMM.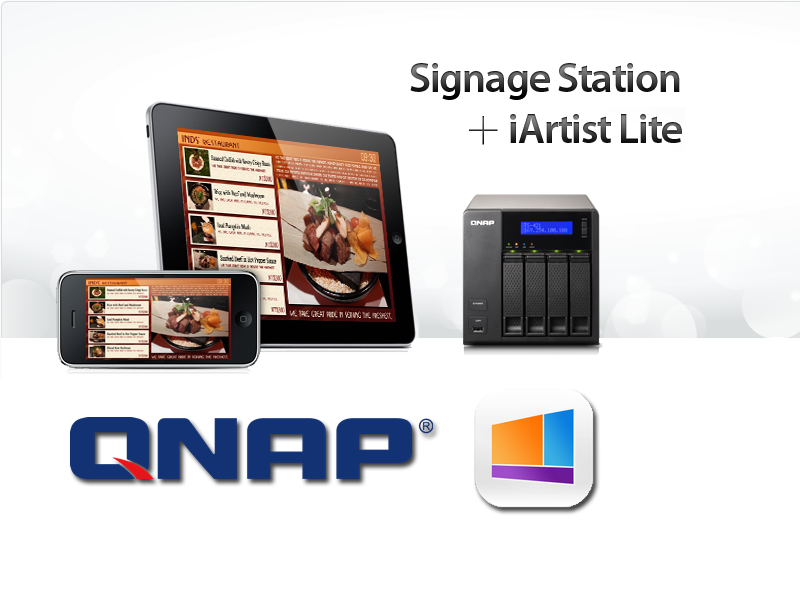 Why not make some money from the music and video on your NAS with Software like Signage station that lives inside the NAS – so all you need is access to a web browser and you can create incredibly slick promotional images and adverts, PowerPoint breakdowns and information slideshows fast and then have them send able via a link. Want to prepare a presentation for that job interview about your gap year? Easy. Want to correlate all that customer data from your CRM into a more palatable fashion for consumers and colleagues alike – easy!
12. Visit the official forums and unofficial Forums for cool unofficial Apps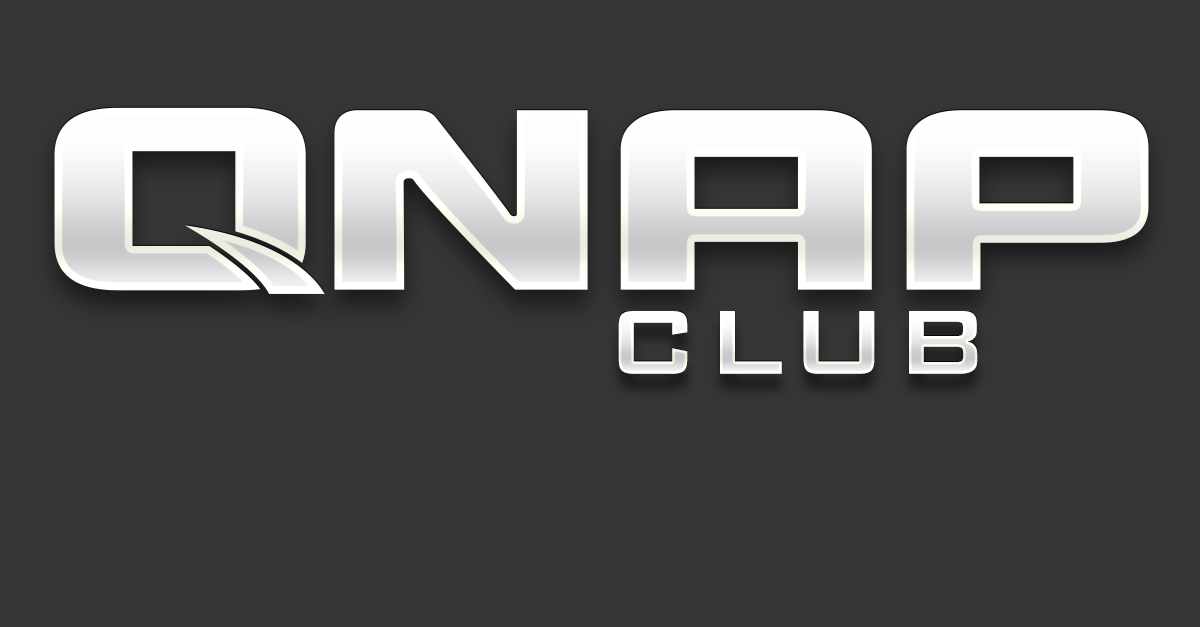 You will find thousands of homebrew applications for running programs either directly into your TV at home. Games, Editing Applications, Communication software, even sync up your mobile phone to get real-time information from it on your TV or Laptop device, pushed from the NAS to you!
Plus, it is constantly updated and you can get unofficial apps for MAME the emulator engine, Netfilx, Kodi for QNAP and more!
13. Create your own bespoke Wiki Database that lives on your NAS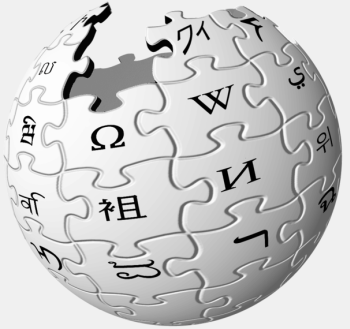 Is there a subject close to your heart that you think needs a one-stop encyclopaedia of knowledge? Perhaps you are working on a n App, a Project or a service and need to build an FAQ and Tutorial page, all in lovely WordPress – DokuWiki is available to let you build you own – NASWiki coming soon!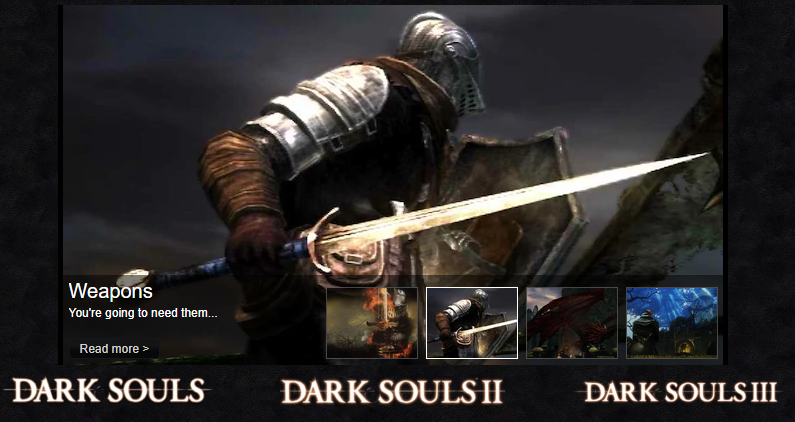 14. Recreate your entire office network with your Synology NAS and Office Applications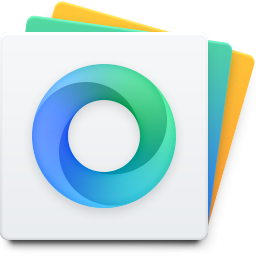 Create a whole Group/team/business network with email clients, live internal chat, shared to-do space, CMS, Calendar, Office editing suite (docs, excel, etc).
Are you a startup, a bunch of Uni students or just a lose group that need a shared platform to get stuff done! Get a NAS and boom – ready to go in 10 mins
15. Back up EVERYTHING whilst you sleep – Seriously everything from iPhone to ChromeBook to NAS and cloud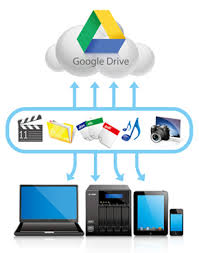 I know this is technically something you probably already know you can do with your NAS, backing up all your mobile and desktop devices to a NAS drive. But what alot of people do not seem to know is that you can do two other things. Firstly you can backup on a time managed system – So you can backup EVERY single device at the exact same time and all whilst you sleep at like 3am AND it will keep time stamped folders if you so wish so you have a different backup for each day so you can go back to older versions of a file or folder. The second interesting thing is the ability to connect your NAS to a 3rd Party Cloud Storage provider like Dropbox, Google Drive, iCloud and more. So you can also back ALL those devices up to your cloud at the EXACT same time via the NAS, as well as back up your cloud storage to the NAS if you wish. Imagine the sense of freedom knowing that every morning when you wake up, every single kilobyte of data you have created till now is safe and sound?
 So that is the Top 15 Things you can do with your QNAP or Synology NAS server besides Plex. I hope you found it useful. If you are still looking to buy your first NAS server, then check out nascompares.com for your Perfect NAS device. With over 25 years of experience in Data straoge, a free Build and test service of all NAS devices and low cost worldwide delivery, what are you waiting for!
📧 LET ME KNOW ABOUT NEW POSTS 🔔
Join 1,406 other subscribers
Get an alert every time something gets added to this specific article!
This description contains links to Amazon. These links will take you to some of the products mentioned in today's content. As an Amazon Associate, I earn from qualifying purchases. Visit the NASCompares Deal Finder to find the best place to buy this device in your region, based on Service, Support and Reputation - Just Search for your NAS Drive in the Box Below
Need Advice on Data Storage from an Expert?
We want to keep the free advice on NASCompares FREE for as long as we can. Since this service started back in Jan '18, We have helped hundreds of users every month solve their storage woes, but we can only continue to do this with your support. So please do choose to buy at Amazon US and Amazon UK on the articles when buying to provide advert revenue support or to donate/support the site below.

Finally, for free advice about your setup, j
ust leave a message in the comments below here at NASCompares.com and we will get back to you.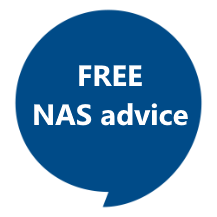 Need Help?
Where possible (and where appropriate) please provide as much information about your requirements, as then I can arrange the best answer and solution to your needs. Do not worry about your e-mail address being required, it will NOT be used in a mailing list and will NOT be used in any way other than to respond to your enquiry.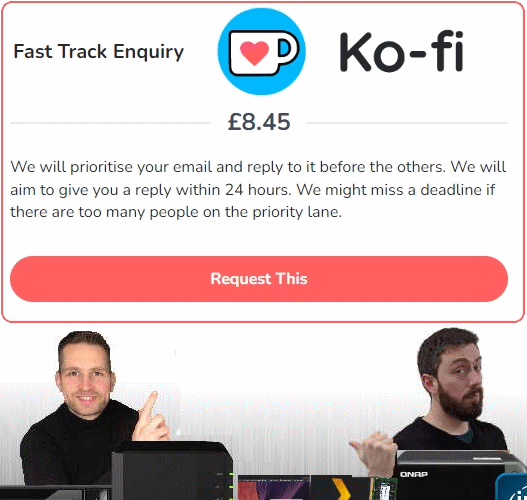 Terms and Conditions
Alternatively, why not ask me on the
ASK NASCompares forum
, by clicking the button below. This is a community hub that serves as a place that I can answer your question, chew the fat, share new release information and even get corrections posted. I will always get around to answering ALL queries, but as a one-man operation, I cannot promise speed! So by sharing your query in the
ASK NASCompares
section below, you can get a better range of solutions and suggestions, alongside my own.