NOW you can connect a Graphics card to your Thunderbolt 3 Mac with the Sonnet eGFX ePCIe Breakaway Box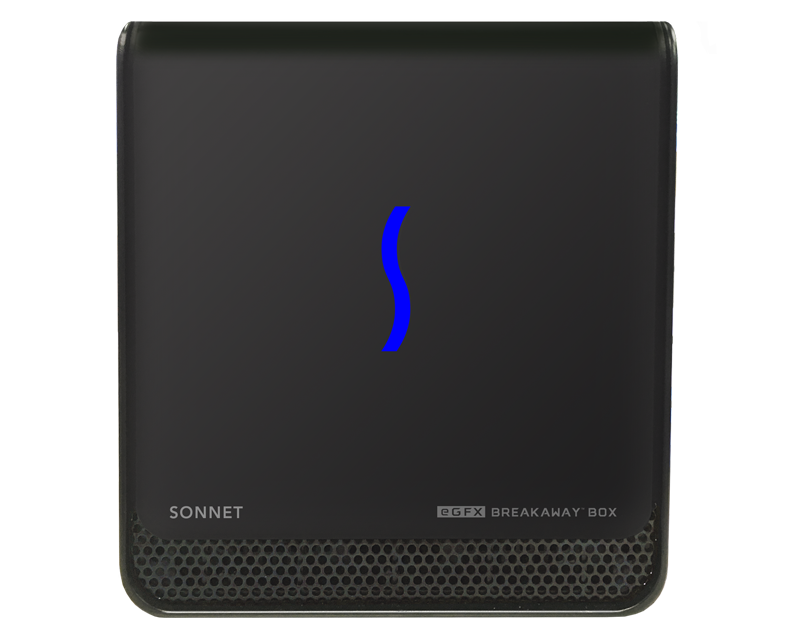 Sonnet are a big, BIG name in the Mac community and it should come as no surprise that when the MacBook Pro was announced last year with the inclusion of the newest 40GB/s Thunderbolt 3 connection over USB-C, that they were already working hard on upgrading their range of external PCIe solutions to take advantage of this new connection's power and speed. However they went one step further and decided that now was the time for them to really break into the external GPU market. They already have a successful range of external PCIe chassis available spanning Thunderbolt 1 and 2, but they were more classically designed to be smaller, supporting lower end expansion cards. Traditionally graphics cards (especially those released in the last 4 or 5 years) have been power-hungry beasts with the emphasis on supreme performance, They issue has always been the same two. 1, That an external graphics card enabled PCIe enclosure requires significantly more power than most cards, in the hundreds of Watts! 2, That the Mac based OSX platform has notoriously picky drivers and graphic kernel problems are commonplace. However Sonnet has overcome both of these short falls and finally we have our hands on possibly the most exciting external Graphics Card Expansion device featuring Thunderbolt 3 since the Akitio NODE – however it should be added that where the NODE only supports Windows, the Sonnet Breakaway box supports both Mac and Windows.
What does the Sonnet eGFX Breakaway Thunderbolt 3 Graphics Card expansion support?
With such an emphasis on graphics cards, it is worth mentioning that the Sonnet Breakaway GPU-350W-TB3Z and GPU-550W-TB3 can both support normal, lower spec/demand PCIe card. But then, why on earth would you use a beast of an ePCIe like this for low-end cards?! You will be pleased to hear that the Sonnet eGPU supports all the very latest bandwidth intensive video and graphics cards for use with a host Mac or Windows system connected via Thunderbolt 3, such as the AMD Radeon R9 and AMD Radeon RX, as well as the NVIDIA GTX 7 Series, 8 Series and yes, even the 10 Series. Meaning that your portable TB3 enabled UltraBook or MacBook will have some SERIOUS firepower at its fingertips!
What are the benefits of an external graphic card enclosure?
The benefits of utilizing an external graphics card chassis for your Mac or Windows system (especially over thunderbolt 3) are three-fold.
A Portable and Optional Power Boost to your MacBook or Ultrabook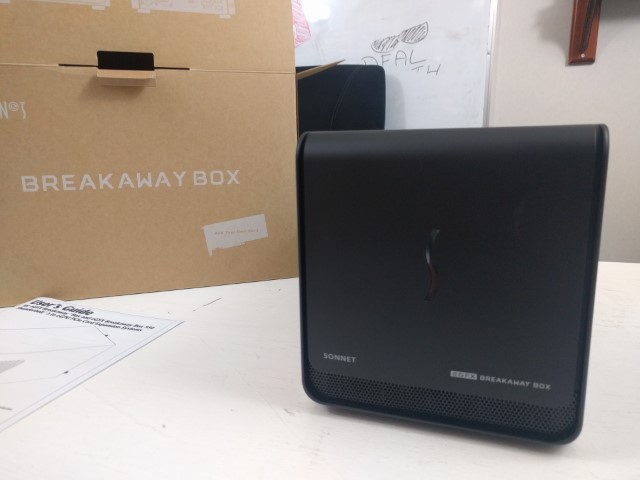 The Macbook Pro and Windows UltraBook series are designed with speed and portability in mind. Designed for those that want to feature heavy operating systems at their finger tips, but want to remain mobile with fast and easy deployment. Their only drawback? They cannot include truly breathtaking graphics hardware because a good GPU requires cooling, fans and raw power to function to its fullest degree. This is why so many people choose to buy external GPU devices. The Sonnet Breakaway is portable enough for you to carry in your bag/boot of your car and when you need high-end graphics rendering capabilities, just connect via the Thunderbolt 3 connector and BOOM – you have the raw graphics power from the likes of AMD and NVIDIA at your finger tips for fast and effective deployment (you will need a mains/wall socket though).
Full access to PCIe upgrade cards without the need of a host PCIe slot, over 40GB/s Thunderbolt 3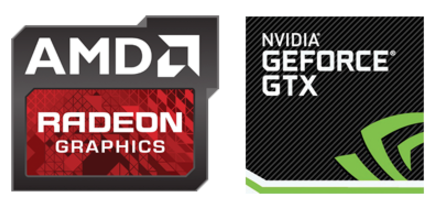 As previously touched on, the Sonnet eGFX Breakaway external Thunderbolt 3 expansion supports more than traditional video cards from the likes of NVIDIA and AMD. It can support a whole host of Sound Cards, Capture cards, additional processing accelerators and more. It is about more that just graphics. Technology evolves VERY quickly the last thing you want is for your hardware to suddenly no longer be able to handle the last file and media types. Adding an eGPU to your system, not just portable system like MacBook Pro and UltraBook, but also Desktop PC and iMac systems, will give you the performance and compatibility boost that you may otherwise lacked. If you have a special project on the horizon that requires extra rendering or a speed of completion that you know your existing setup just not meet, you can rest in the knowledge that having a Breakaway eGFX external GPU or other PCIe card system ready for near instant deployment to meet that deadline will be a tremendous weight off your mind.
Unlimited Upgradability way beyond your host System Lifespan via PCIe

An often overlooked feature of external PCIe boxes over Thunderbolt is that your portable and in some cases desktop system no longer has the life-span it had, adding YEARS to the usability and viability of your host system. One of the biggest selling points of a PC/iMac architecture is the fact you can upgrade parts as you go. Bigger HDD, more RAM, few extra ports – but the biggest and most appealing upgrade is PCIe. PCIe is remarkably adaptable and a iMac or PC that may once of had a 3-5 year useable lifespan (performance wise, not hardware or MTBF) can sudden have upwards of 10 Years. This is something portable MacBook Pro and UltraBook users remain jealous of as not only have they trading in the option of PCIe upgradability in favour of portability, but also it severely limits their upgradability across the whole system. For them, the lifespan is very tightly locked in.

BUT if you use a Sonnet Breakaway Box via Thunderbolt 3, this limit is completely destroyed! Not only can you use the latest PCIe card, but thanks to that insane 40GB/s a second connection and PCIe being in most respects backward and forwards compatible, you will most likely never have to replace your host system for 10 years or more. If your i3 or i5 CPU is showing it's age, the Sonnet eGPU and an accelerator or Graphics card will heavily boost your performance to meet all the latest trends. and if 5 years down the line it starts to show its age too – just buy a new graphics (a fraction of the cost of a whole new system) and straight away – back to being 10/10 powerful again! It is a win-win situation.
Why do you need the Sonnet Breakaway Thunderbolt 3 External PCIe Chassis?
Still not convinced of the potential of the Sonnet Breakaway eGPU enclosure? We took the time to unbox and take a closer look at the Breakaway box and were pleasantly surprised with the results. Among it's many appealing features discussed above, it was also the physical construction, huge support and environmental factors that really stood out for us. Such as: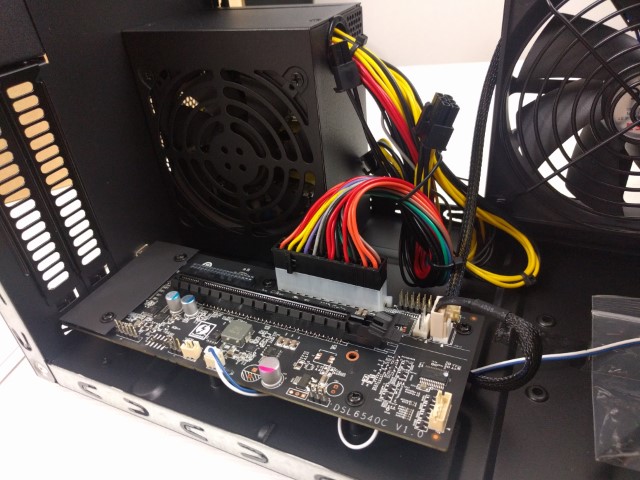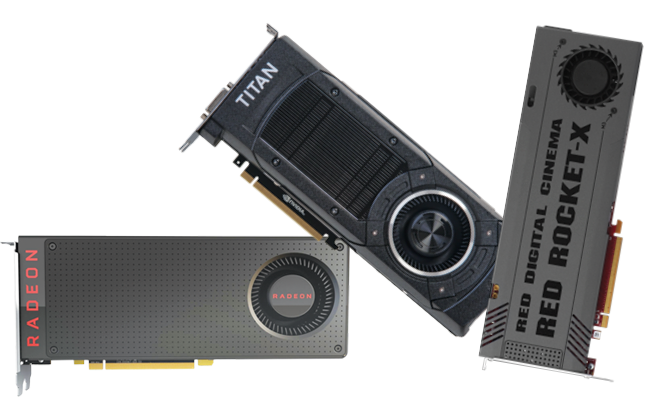 Supports the very latest and greatest PCIe Capture, Rendering and Gaming graphics cards. Includes RedRocket, AMD Radeon R9 and RX and NVIDIA GeForce GTX 7, 9 and 10 series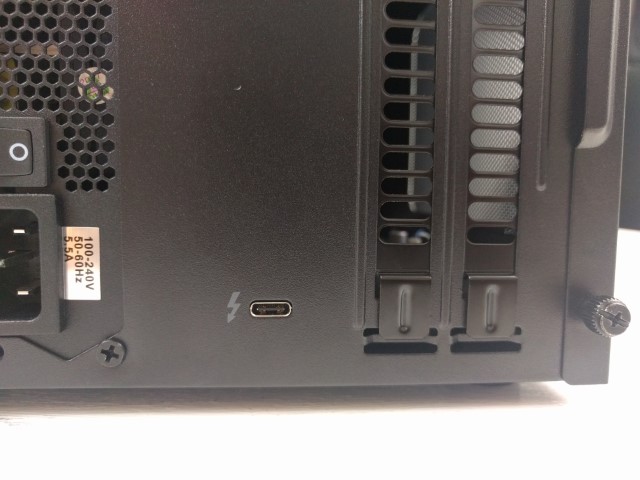 Features the Thunderbolt 3 USB-C connector, providing 40GB/s and upto 2750 MB/s of PCIe bandwidth

 

dedicated to the installed card via TB3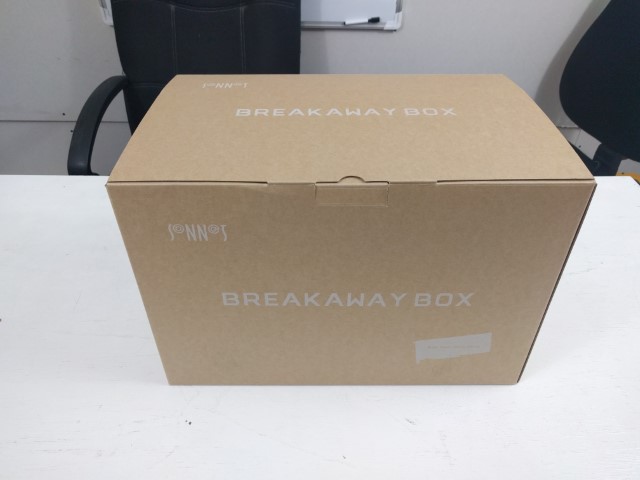 Multiple Versions available to suit the user's requirements. The Standard eGFX Breakaway Box supports up to 300W card and delivers 15W of upstream power. The higher powered model is 550W model and supports up to 375W card and delivers up to 87W upstream power to charge your computer. Finally there is the Developer Edition (included as part of the Apple External Graphics Development Kit, not sold separately) supports up to 225W card and delivers up to 60W of upstream power.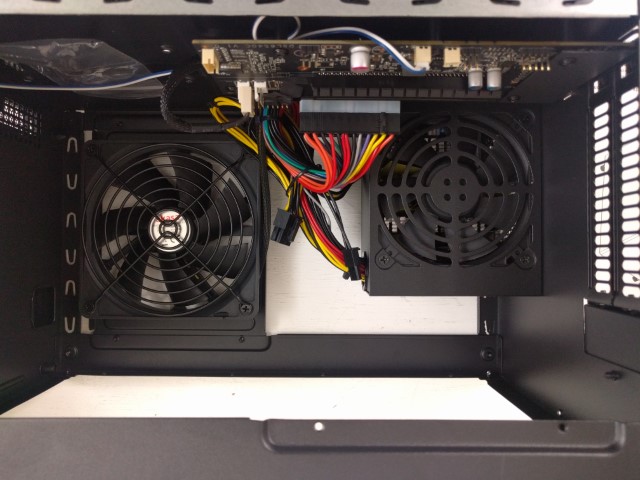 One of the quietest external PCIe Chassis we have every toyed with, featuring built-in, variable-speed, temperature-controlled fans quietly and effectively cooling the installed card, yet still remaining mostly unheard.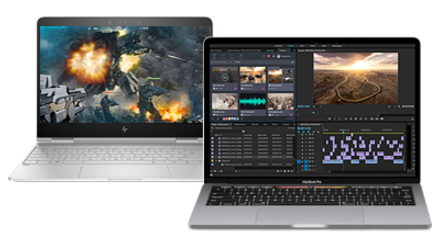 Arrives completely Thunderbolt 3 Certified for Mac & Windows – So you no longer have to worry if it will work with your MacBook Pro 2016 or iMac 2017. Likewise for UltraBook users.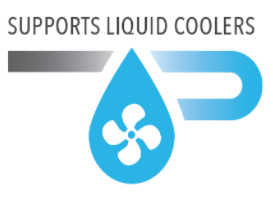 The eGFX Breakaway Box supports 120mm x 1, single fan radiators. Water block coolers run quieter than active fans; plus water block coolers enable higher overclocking for modders and customer PC/Mac users alike.
I

ncludes two 8-pin (6+2 pin) auxiliary power connectors, supports cards requiring 375W of power (~750W recommended system power equivalent), and provides 87W of upstream power, useful for charging your notebook.
Part No.

 

GPU-350W-TB3Z

eGFX Breakaway Box

Equivalent to 500W (sometimes 600W) recommended system power

One 8-pin (6+2 pin) plus one 6-pin




power connector

Supports up to 300W card

Provides laptop charging up to 15W

GPU-550W-TB3

eGFX Breakaway Box 550

Equivalent to 600W recommended




system power

Two 8-pin (6+2pin) power connectors

Supports up to 375W card

Provides laptop charging up to 87W

eGFX Breakaway Box 550 ships late September, 2017 | Notify Me

GPU-350W-TB3

eGFX Breakaway Box Developer Edition

Equivalent to 400W (sometimes 500W) recommended system power

One 8-pin (6+2 pin) power connector

Supports up to 225W card

Provides laptop charging up to 60W


(included as part of the Apple External Graphics Development Kit, not sold separately)
Hardware

 

Warranty

1-year

Form Factor

Desktop Thunderbolt 3 to PCIe card expansion system

External Connectors

One Thunderbolt 3 (USB-C)

Power (C14-type)

Expansion Slot

One PCIe 3.0 slot

x16 Mechanical

x4 Electrical (Thunderbolt 3 Spec)

PCIe Card Supported

One full-length, full-height, double-width PCIe card

Liquid Cooling (Liquid Cooling Support)

Supports 120mm Water Block Coolers

Input Power

Universal 110-240V AC, 50-60 Hz

Operating Temperature

0˚C to 35˚C (32˚F to 95˚F)

Dimensions (WxDxH)

7.25 x 13.38 x 8 in. (18.5 x 34.0 x 20.2 cm)

Weight

7.1 lbs (3.2 kg)

RoHS Compliant

Yes

Package Contents

eGFX Breakaway Box system

Power cord

0.5-meter Thunderbolt 3 (40Gbps) cable

Documentation

Note: PCIe cards sold separately
AMD GPU Cards Supported




AMD Radeon RX 580




AMD Radeon RX 570




AMD Radeon RX 560




AMD Radeon RX 550




AMD Radeon RX 480




AMD Radeon RX 470




AMD Radeon RX 460

AMD Radeon R9 Fury




AMD Radeon R9 Nano




AMD Radeon R9 300 Series




AMD Radeon R9 290X




AMD Radeon R9 290




AMD Radeon R9 285

NVIDIA GPU Cards Supported


  

NVIDIA GeForce GTX Titan Xp




NVIDIA GeForce GTX 1080 Ti




NVIDIA GeForce GTX 1080




NVIDIA GeForce GTX 1070




NVIDIA GeForce GTX 1060




NVIDIA GeForce GTX 1050 Ti




NVIDIA GeForce GTX 1050

NVIDIA GeForce GTX Titan X




NVIDIA GeForce GTX 980 Ti




NVIDIA GeForce GTX 980




NVIDIA GeForce GTX 970




NVIDIA GeForce GTX 960




NVIDIA GeForce GTX 950




NVIDIA GeForce GTX 750 Ti




NVIDIA GeForce GTX 750