Specifications and Hardware Revealed on the Synology DS3018xs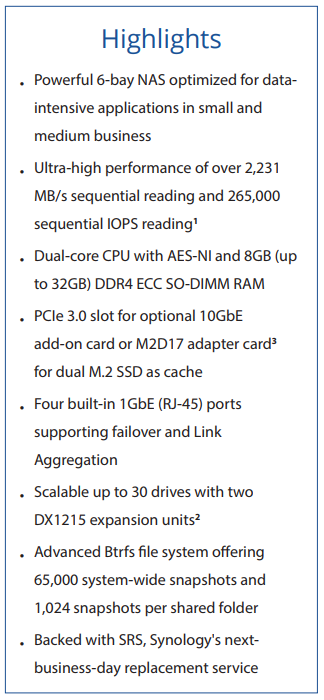 First and foremost it is the first 2018 series NAS, The Synology DS3018xs NAS server. Quite a bold release for the closing stages of 2017, given the numerous 2 and 4 Bay Synology NAS re;eases that have been announced. However the specs are really something to admire and you can even expand this device by connecting two of the Synology 12-Bay expansion devices to provide 30 HDD/SSD of RAID storage – so with the 10TB Seagate Ironwolf NAS HDD, you are looking at a potential 300TB of storage readily available (at a price!). With this you also get the Intel Pentium D1508 dual-core 2.2GHz, Turbo Boost up to 2.6GHz and starting with 8GB DDR4 SO-DIMM memory that can be expanded further as needed upto 32GB. This is further bolstered by 2 x M.2 2280/2260/2242 SATA SSD bays for additional caching.
Why is the Synology DS3018xs NAS such a big deal?
Synology DiskStation DS3018xs provides a reliable and powerful network attached storage solution for small and medium businesses. As the storage can be supercharged with the optional M.2 SSD adapter card for dual SSD as cache, it is the ideal solution for simplifying data management and planning virtualization deployment. Synology DS3018xs is backed with Synology's 5-year limited warranty.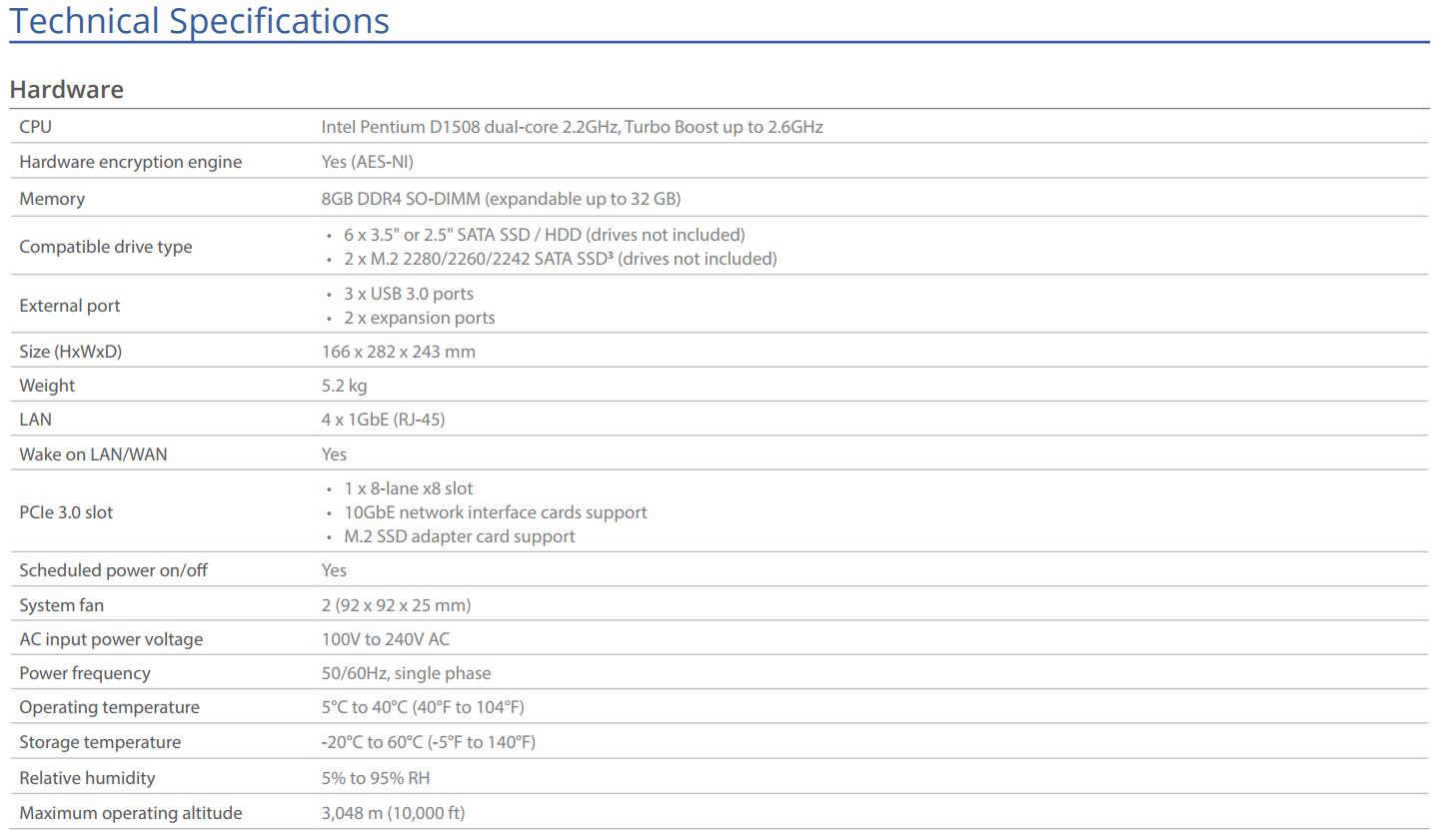 Ultra-High Performance only available on the Synology DS3018xs NAS
Synology DS3018xs is a brand new 6-bay network attached storage solution with exceptional performance and flexible scalability. It can be installed with an optional 10GbE network card, thereby delivering over 2,231 MB/s sequential reading and 265,000 sequential read IOPS under a RAID 5 configuration in a 10GbE environment. DS3018xs is powered by a dual-core 2.2 GHz processor with a boost frequency of 2.6 GHz and backed by 8GB RAM, which is expandable up to 32GB.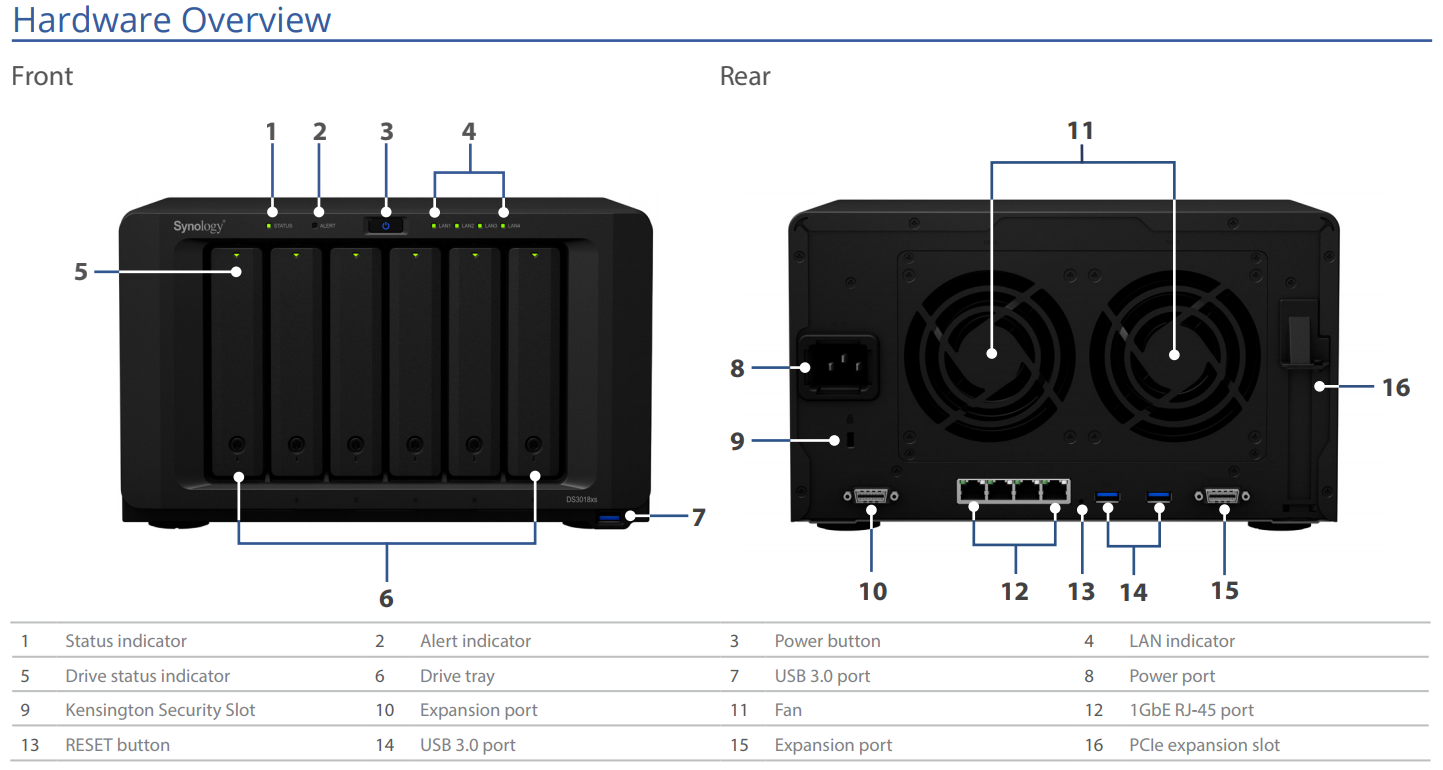 DS3018xs supports up to 30 drives with two Synology DX1215 expansion units, allowing you to start small and easily scale up on demand. In addition to 10GbE add-on cards, which can upgrade the network capacity of DS3018xs, the PCIe slot also supports the optional PCIe M.2 SSD adapter card M2D173 for dual M.2 SSD slots to function as SSD cache for greatly enhanced storage performance without using the 3.5″ drive bays.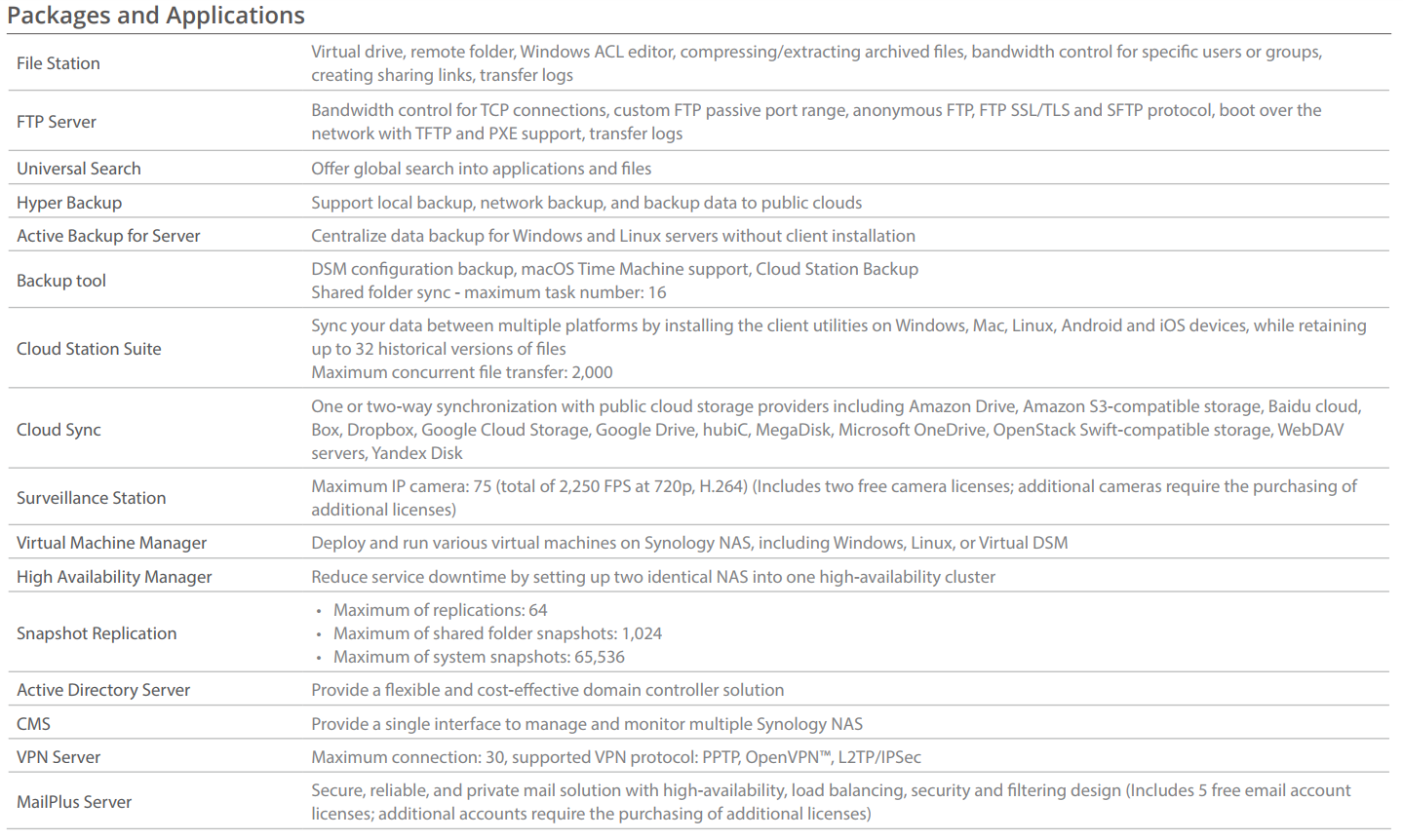 Btrfs: Next Generation Storage and more on the DS3018xs Server
DS3018xs integrates the Btrfs file system, bringing the most advanced storage technologies to meet the management needs of modern large-scale businesses: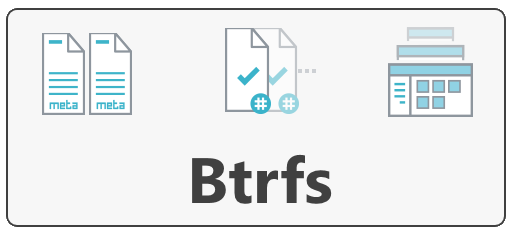 Flexible Shared Folder / User Quota System provides comprehensive quota control on all user accounts and shared folders

Advanced snapshot technology with customizable backup schedule allows up to 1,024 copies of shared folder backups and 65,000 copies of system-wide snapshots without occupying huge storage capacity and system resources

File or folder level data restoration brings huge convenience and saves time for users who wish to restore only a specific file or folder

File self-healing: Btrfs file system is able to auto-detect corrupted files with mirrored metadata, and recover broken data using the supported RAID volumes, which include RAID 1, 5, 6, and 10
Comprehensive Business Applications best suited on a Synology DS3018xs NAS
Powered by the innovative Synology DiskStation Manager (DSM), DS3018xs comes fully-equipped with applications and features designed specifically for large-scale businesses: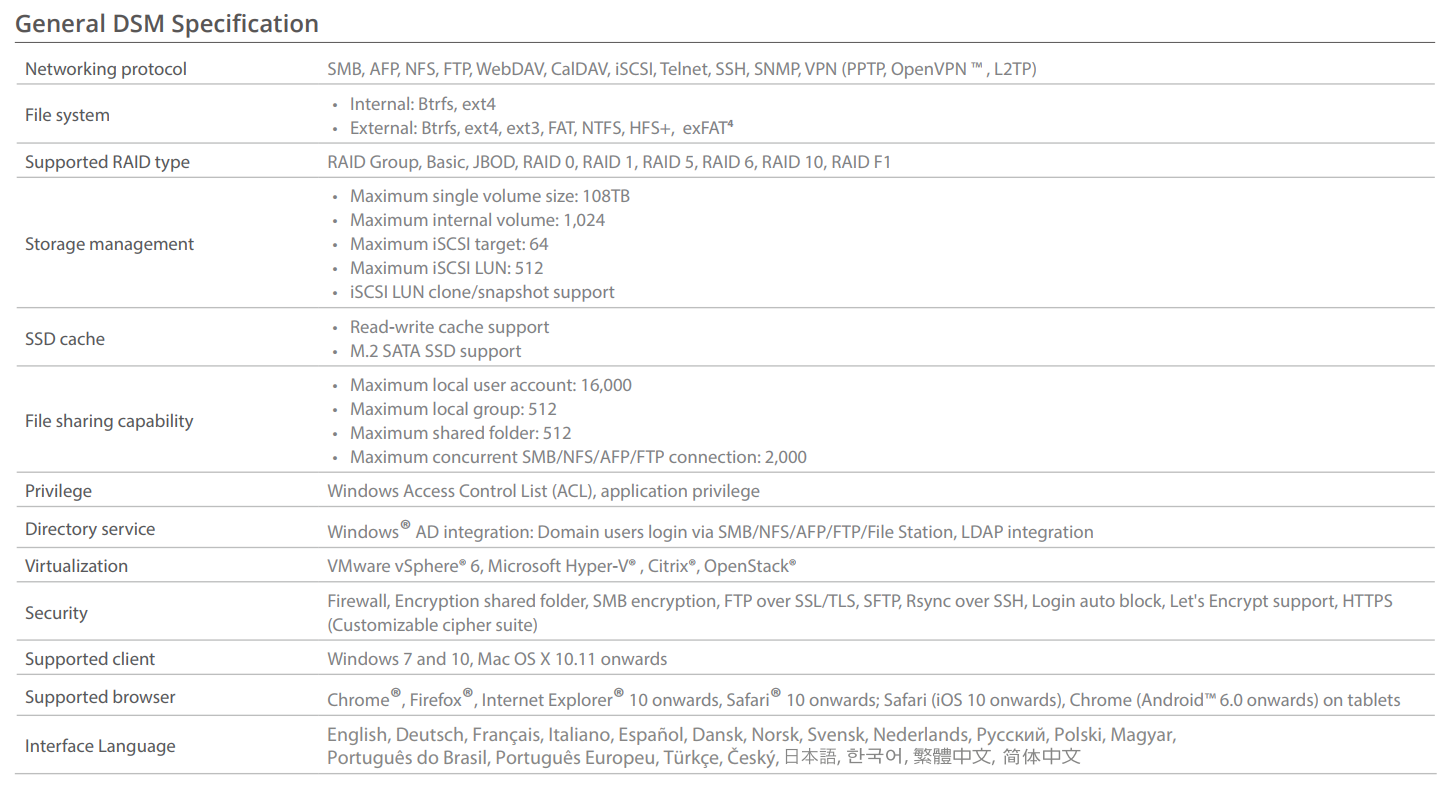 Windows® AD and LDAP support allows easy integration with existing business directory services without recreating user accounts

Windows ACL support provides fine-grained access control and efficient privilege settings, allowing DS3018xs to fit seamlessly into current infrastructure

Internet file access is simplified by the encrypted FTP server and the web-based file explorer, Synology File Station. HTTPS, firewall, and IP auto-block support ensure file sharing over the Internet is protected with a high level of security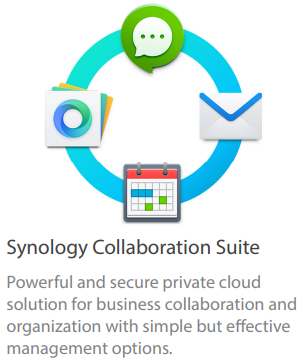 Application Privileges controls access to applications and packages based on each individual account, user group, or IP address

MailPlus allows your business to set up a secure, reliable, and private mail server while giving your employees a modern mail client for receiving and sending messages

With Synology Office, Calendar and Chat, the powerful Collaboration Suite allows secure and efficient private communications as well as content organization that your business can easily manage and control
Virtualization Solutions taken further on the Synology DS3018xs NAS Server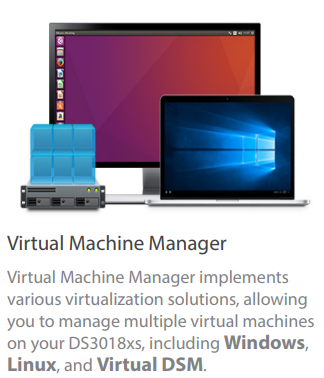 Synology's Virtual Machine Manager opens up abundant possibilities, allowing you to set up and run various virtual machines, including Windows, Linux, and Virtual DSM. You can also test new software versions in a sandbox environment, isolate your customers' machines, and increase the flexibility of your DS3018xs without spending extra cost for deployment and maintenance.
Synology iSCSI storage fully supports most virtualization solutions to enhance work efficiency with easy management interface. VMware vSphere™ 6.5 and VAAI integration helps offload storage operations and optimizes computation efficiency. Windows Offloaded Data Transfer (ODX) speeds up data transfer and migration rate, while OpenStack Cinder support turns your Synology NAS into a block-based storage component
The Synology DS3018xs NAS for Reliability, Availability & Disaster Recovery
System reliability is of paramount importance to businesses which depend upon their commercial servers every day. DS3018xs NAS responds to these concerns with wide-ranging availability and redundancy features:
Synology High Availability ensures seamless transition between clustered servers and that your services remain online in the event of unexpected disasters

Snapshot Replication provides schedulable, near-instantaneous data protection, ensuring business documents in shared folders, virtual machines in iSCSI LUNs, or dockerized application data remain safe and available when disasters happen

Redundant system fans and network ports with failover support ensure continual service uptime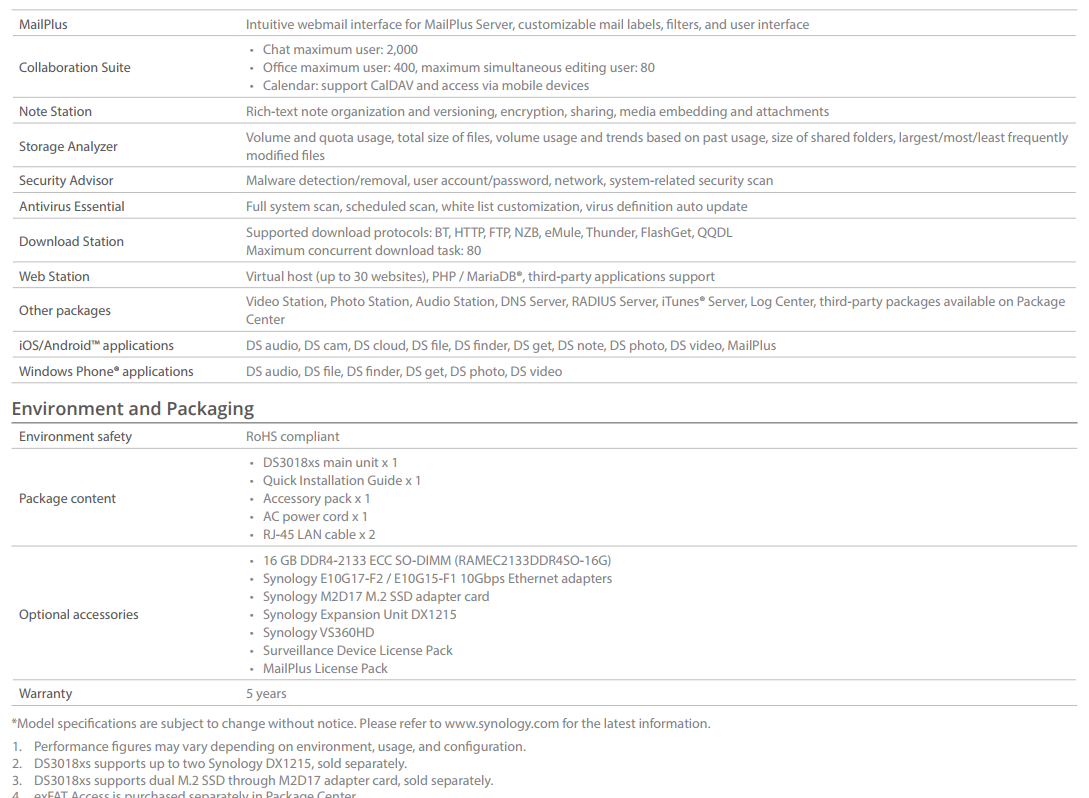 The Synology DS3018xs – £750+ at least without VAT and HDD media
Expected Release Date – TBC

DS3018xs arrives in a newly designed chassis (their first 6-Bay NAS chassis)

1 x 8-lane x8 slot, giving you the ability to install a 10GbE high-speed network card or an SSD Cache upgrade card (MD217) two m.2 SSD drives. Other cards are available

Arrives with the Intel Pentium D1508 dual-core 2.2GHz, Turbo Boost up to 2.6GHz

Arrives with 8GB DDR4 RAM (That can be expanded across 4 slots to up to 32GB)

4 LAN ports

Expandable with 2x DX1215 to an impressive 30 Bays of storage

2 x M.2 2280/2260/2242 SATA SSD3 (drives not included)