Specifications and Hardware Revealed on the Synology DS418PLAY 4K Diskstation NAS
Synology DiskStation DS418play is a 4-bay NAS designed for ultra-high definition multimedia enthusiasts. Powered by a new dual-core processor, DS418play supports real-time transcoding for up to 2 channels of H.265/H.264 4K videos at the same time. AES-NI support ensures smooth encrypted data transfer and safeguards critical digital assets. Synology DS418play is backed by Synology's 2-year limited warranty.

The DS418PLAY featuring Optimal Performance and Hardware Design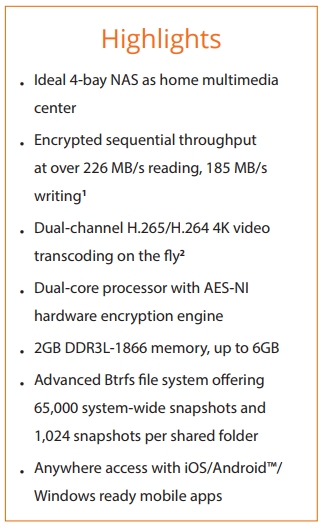 Synology DS418play is a 4-bay network attached storage solution equipped with an dual-core processor and 2GB DDR3L memory (expandable up to 6GB). With Link Aggregation enabled, DS418play delivers great sequential throughput performance at over 226 MB/s reading and 220 MB/s writing.
High Quality File Security with AES-NI on the DS418PLAY NAS
With AES-NI hardware accelerated encryption, DS418play delivers encrypted data throughput at over 226 MB/s reading and 185 MB/s writing . DS418play comes with two USB 3.0 ports for high-speed external storage exchange. The dual 1GbE ports support network failover to prevent unexpected LAN failure. Hot-swappable drive trays with tray locks ensure easy drive replacement and protect data security. Brightness-adjustable front LED with schedule control provides flexible LED settings that best suit your environment.
Expand, Control and Video your 4K Ultra HD Multimedia Library on this Synology NAS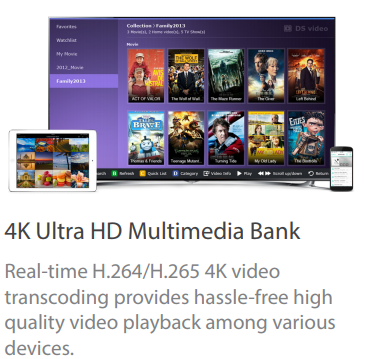 Synology DiskStation DS418play features real-time transcoding for up to 2 channels of H.264/H.265 4K videos at the same time, bringing more powerful support to the latest multimedia formats and contents. With Video Station, you can organize personal digital video library with comprehensive media information, and watch 4K Ultra HD movies and films. The intuitive design of Photo Station allows you to effortlessly organize photos into customized categories, smart albums and blog posts, and link them to social networking websites within a few clicks. Audio Station comes with Internet radio and lossless audio formats support, and provides music playback via DLNA and AirPlay®- compliant devices.


Anywhere/Anytime Availability and Access via DSM 6.1 and the DS418PLAY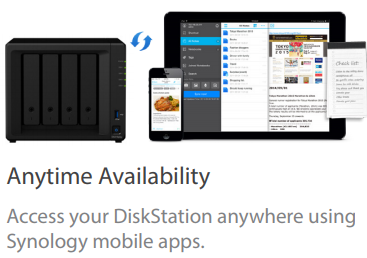 Synology provides various mobile applications allowing you to enjoy your multimedia library even when on the go. Available on iOS, Android™, and Windows Phone® platforms, DS photo, DS audio, DS video, and DS file enable access to your Synology NAS through Photo Station, Audio Station, Video Station, and File Station. What's more, you can use DS get to remotely manage and monitor download tasks on Download Station. QuickConnect allows you to connect via a simple customizable address so that you can instantly access media and work files on any Windows/Mac/Linux computer, laptop, or mobile device.
Recommended Btrfs on DS418PLAY for Next Gen File Storage
DS418play introduces the Btrfs file system, bringing the most advanced storage technologies to meet the management needs of modern businesses: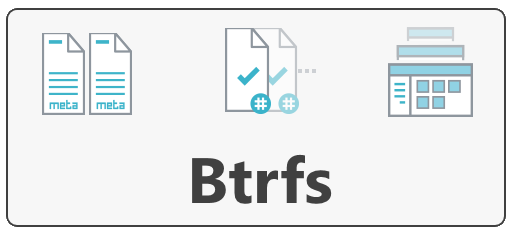 Built-in data integrity check detects data and file system corruption with data and meta-data checksums and improve the overall stability

Flexible Shared Folder/User Quota System provides comprehensive quota control over all user accounts and shared folders

Advanced snapshot technology with customizable backup schedule allows up to 1,024 copies of shared folder backups in a minimum 5-minute interval without occupying huge storage capacity and system resources

File or folder level data restoration brings huge conveniences and saves time for users who wish to restore only a specific file or folder

File self-healing: Btrfs file system can auto-detect corrupted files with mirrored metadata, and recover broken data using the supported RAID volumes, which include RAID1, 5, 6, and 10
Effective Sync & Backup Options only Available on the DS418PLAY NAS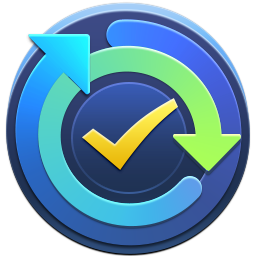 DS418play can serve as a centralized backup destination, making it easy to create your own private cloud. Cloud Sync keeps your Dropbox, Google Drive, Microsoft OneDrive, Baidu, and Box storages in sync with DS418play at home. Cloud Station Suite allows you to sync files among multiple devices, including Windows PC, Mac, Linux, and Android/iOS tablets and phones, effortlessly keeping everything up-to-date.
Block Level backups, Deduplications and more on the DS418PLAY Synology NAS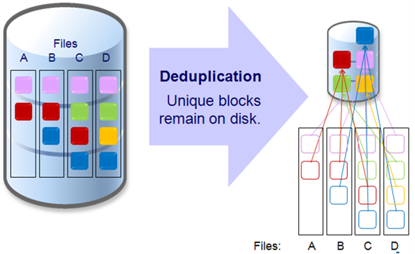 With block-level incremental backup and cross-version deduplication, Synology Hyper Backup provides multi-version backup with optimized storage utilization and allows back up to multiple destinations–local shared folders, external hard drives, network shared folders, rsync servers, and public cloud services.
Ds418play features Energy Efficient Design and Easy System Management
Synology DS418play is designed and developed with energy efficiency in mind. DS418play consumes only 29.01 W in regular operation. Wake on LAN/WAN and scheduled power on/off can further reduce power consumption and operational cost. With HDD hibernation, hard drives can enter the energy-saving mode automatically when the system has been idle for a specified period of time.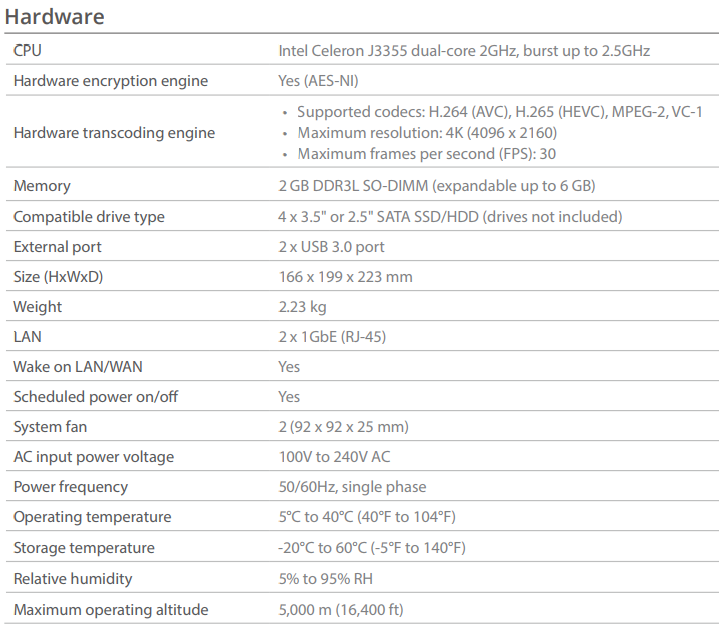 Where and When Can I Buy the Synology DS418PLAY Diskstation NAS?
The Synology DS418PLAY NAS is predicted to be around £380+ and £200+ respectively without VAT and available with or without hard drives f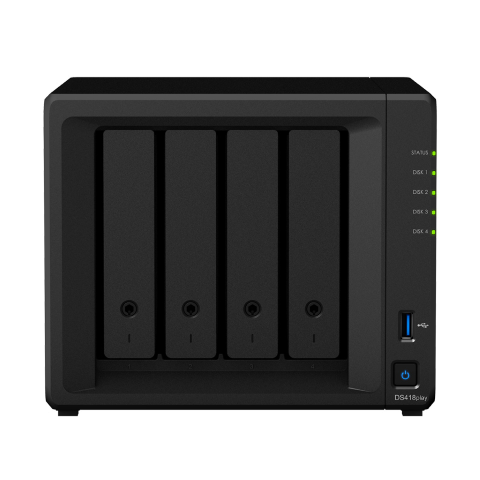 Expected Release Date – Oct 2017

New Chassis 4 Bay and Older Chassis 2-Bay

2 and 4-Bay Multimedia NAS

Intel Celeron CPU, J3355 Dual Core 2.0GHz that can be Burst to 2.5GHz

2GB Memory

Native Transcoding, 4K multimedia playback

4K Transcoding

2 Years Warranty

SHR and BTRFS Support