Finally we unbox the Synology DS718+ NAS 2-Bay for 2017 and 2018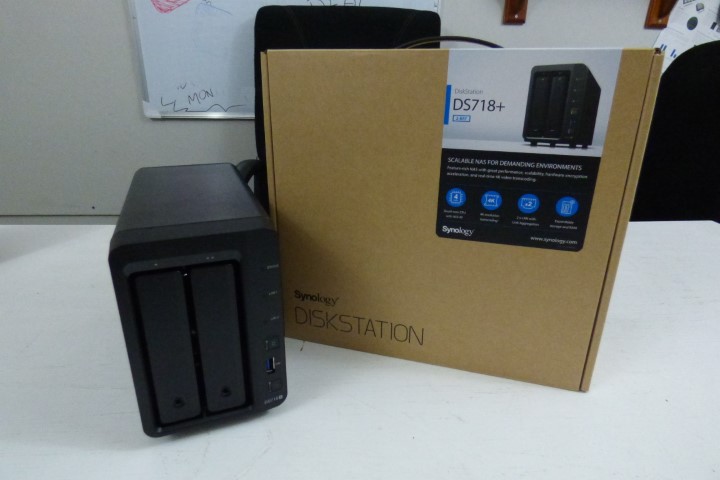 With so many Synology NAS Diskstation devices being released this month, we are fortunate enough to unbox the Synology DS718+ and find out how much has changed compared with the Synology DS716+II. When the Synology DS718+ was uncovered back in mid 2017, it was clear this was going to be a NAS that a lot of people were waiting for. This and the DS918+ were very, very gradually uncovered at a press event for Synology, along with Computex 2017, and although several other NAS devices were shown that day (the other rather highly coveted DS3018xs to name but one) the two that generated the most buzz were the 2 and 4 bay Synology NAS server. Up until this point Synology had been deploying a rather black-white release schedule for 2017 and it was leaving a lot of people in both the buying public and reviewing side of things rather puzzled. They spent the bulk of the second half of 2016 and first half of 2017 concentrating on two areas.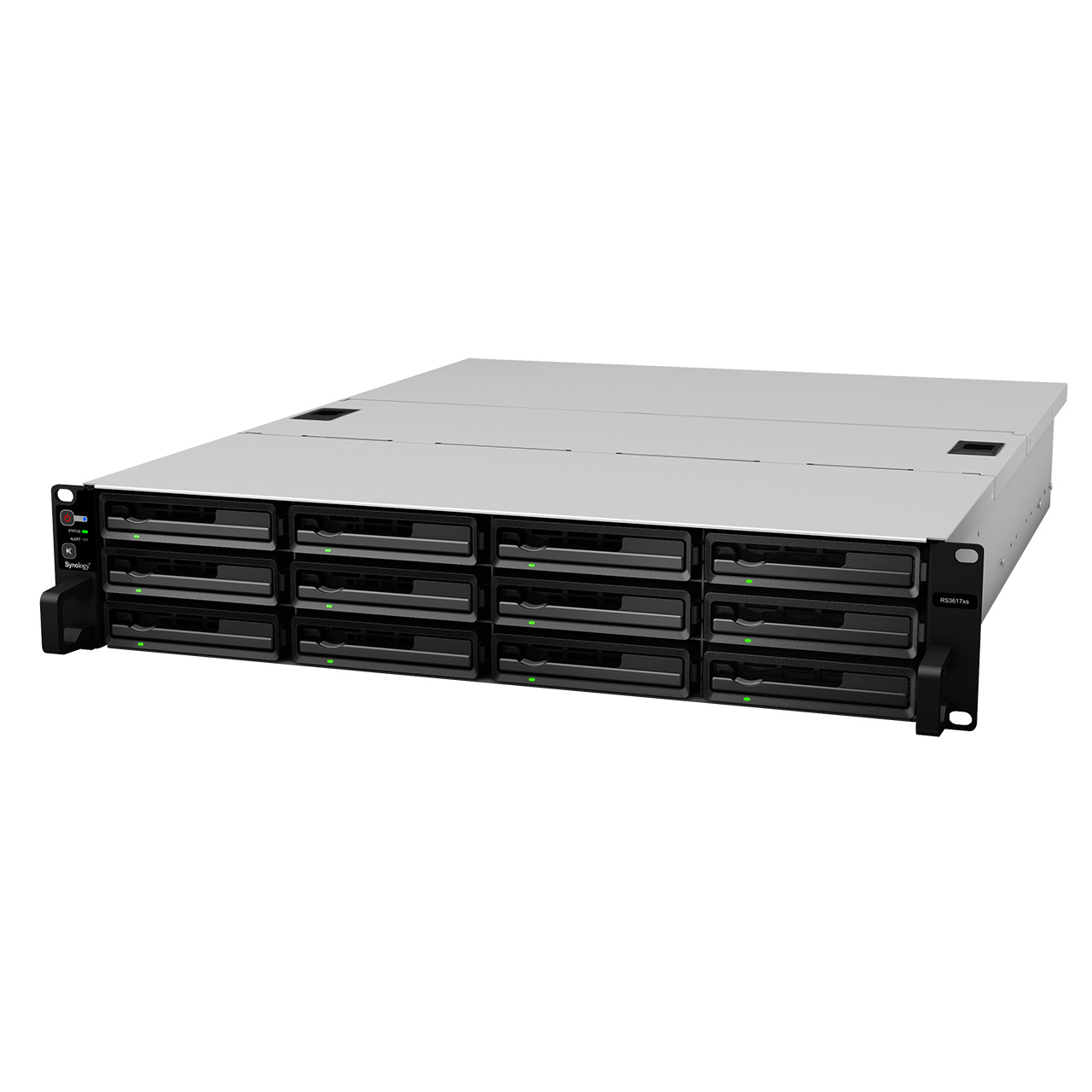 Synology Business
So, lots of Rackmount devices and a 12 Bay Desktop NAS (DS3617xs) that could be expanded to 36 HDDs. A remarkably powerful selection of devices, but well, well outside the budget of most home and SMB buyers – the market that had always been the keenest Synology NAS buyers
Synology Software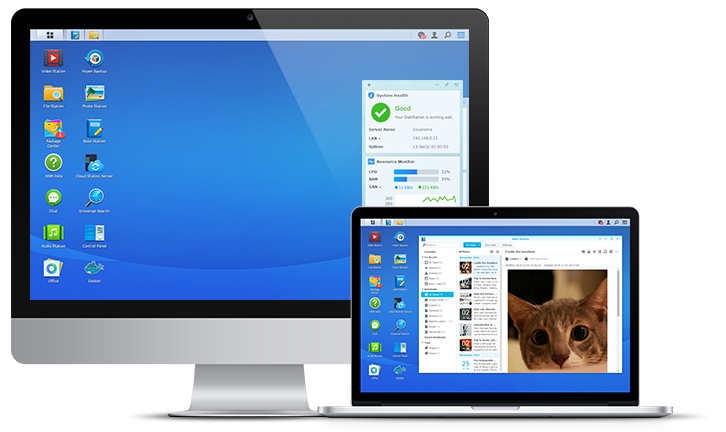 The DSM Software hit version 6.2 aand a huge number of polish and upgrade business class feature and applications were unveiled. Improved email and business centric apps, a much improved virtual machine platform, internal communication between users, a document and office application that would rival that of Google Docs and Microsoft word and finally a subscription based offsite cloud solution for business backups called Synology C2.
Is a Synology DS718+ NAS for Home or Business use? Or Both?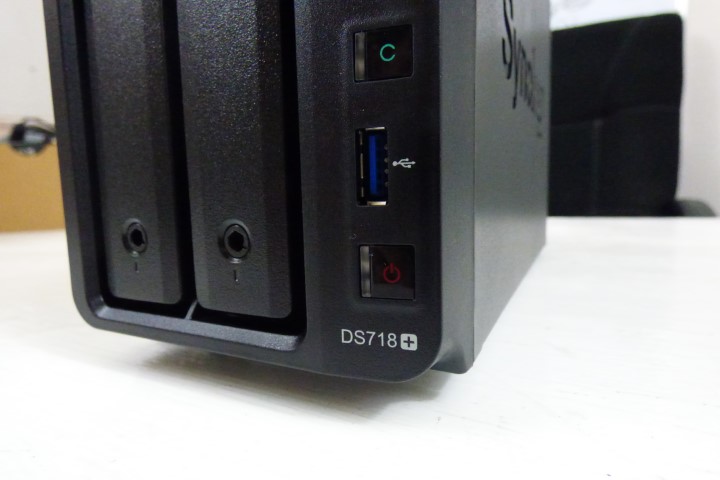 So, in other words, LOADS of business and much higher end releases and development – but not a vast amount of stuff for the home or smaller scale Synology buyer. A lot of buyers were pretty pissed and a number of them moved over to QNAP NAS because of this. However all was not lost, as Synology finally started announcing their desktop series one by one. Despite the rather shaky introduction to this with a rather underwhelming DS1517+ and DS1817+ with a CPU that left users a little bitter, as soon as the likes of the DS718+ and DS918+ were mentioned, the Synology buying community checked the piggy bank, read through the specs and waited. Till today. The release of the DS718+ NAS has arrived and we want to unbox this sucka! So, let's get started.
What is inside the Synology DS718+ NAS box?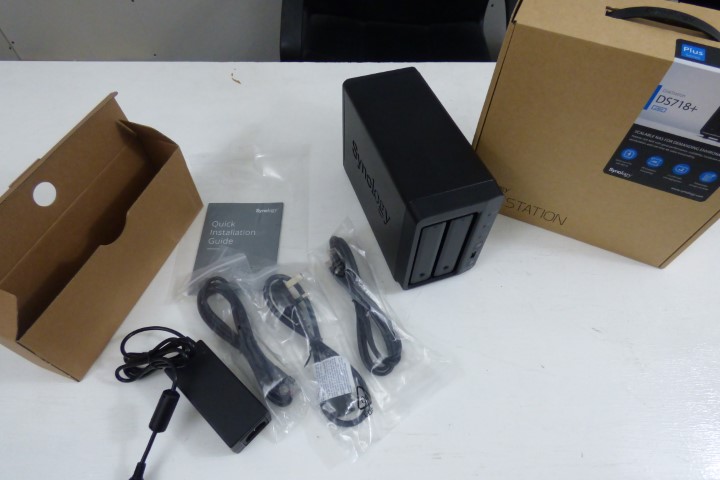 The retail box is almost identical to that of the 2015 released DS716+ and that is not a massive surprise. Synology have a very identifiable retail style. Once they closely mirrored the apple style of packaging and presentation and I am glad to say they have moved away from that more and more. iNside all parts are pretty well protected and separate. Once we look passed the external packaging that denotes the specifications, abilities and compatibilities of the DS718+, we can find inside:
DS718+ main unit x 1

Quick Installation Guide x 1

Accessory pack x 1

AC power adapter x 1

RJ-45 LAN cable x 2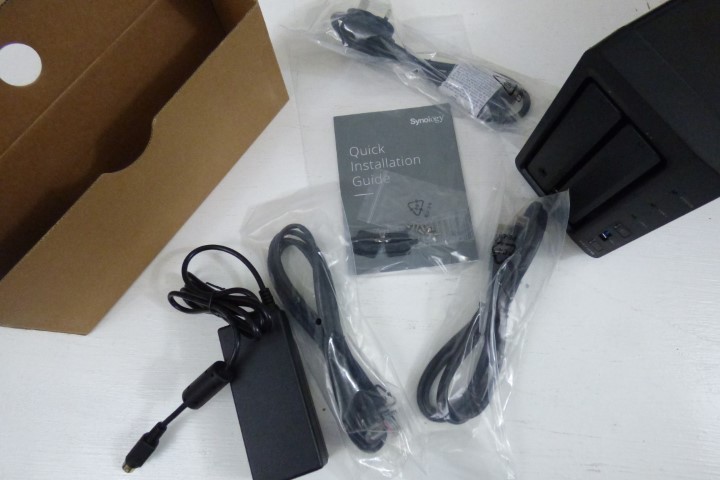 It is a surprisingly large amount of kit in such a tiny retail box.The unit itself is incredibly straight forward to set up, so little instruction is needed. If you do need help with that, check out first time setup guide for the DS718+ by clicking the link. Once we remove the Synology DS718+ from the box and wrapping, we can see that the chassis is almost identical to that of the DS716+ and DS716+II (released in mid 2016). It is fair to say that the physical external construction of the Synology DS718+ is almost unchanged to that of the older unit. However it is when we delve into the hardware inside and the specifications there that we begin to see the changes for the better that have been made.
What is the Synology DS718+ NAS Chassis and Hardware?
The hard drive trays also remain unchanged. That is hardly a bad thing though as they are both functional, practically made and incredibly easy to use for first time NAS users with a worry about a troublesome HDD installation. Plus they arrive with keys and a locking mechanism to prevent unauthorized access.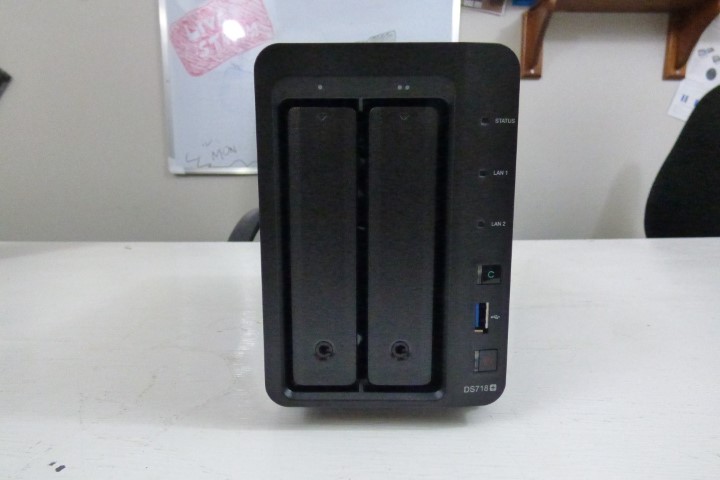 The chassis itself is metal in design with a brushed black metal texture. LED lights denoting system performance, drive health and network access are controllable from the DSM software and the front of the device also includes a one touch copy button and USB 3.0 Port. After setting up for the first time, this is used for connecting an external drive and backing up the contents of the NAS (or visa versa). it only needs to be set up once and after that it can be activated with just a single button press. Very useful for those who want a portable backup of the NAS that can be kept offsite and synced at their convenience.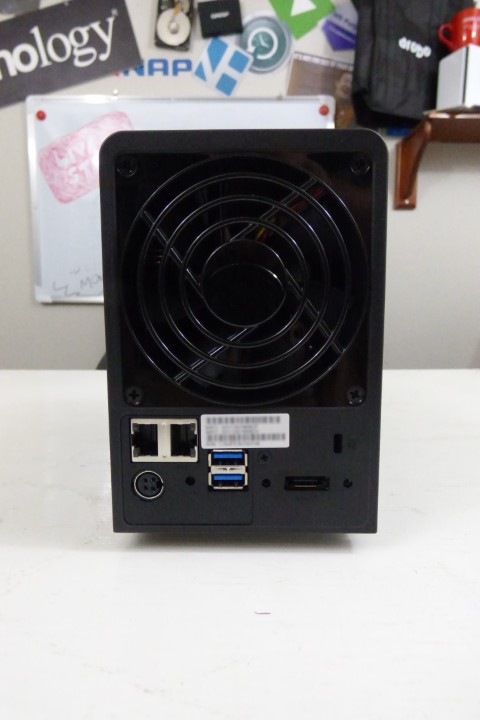 The rear of the device has a single fully controllable fan (with rotations per minute being fully adjustable), two RJ45 LAN Ports and two more USB 3.0 Ports. Lastly there is a eSATA port that enabled you to connect the DX517 Expansion chassis – thereby adding 5 more HDD bays to add to your NAS storage. Be sure to select SHR when choosing your RAID level at setup, to ensure you can grow that RAID correctly when you want to upgrade.
What can the Synology DS718+ NAS and the DSM Software do?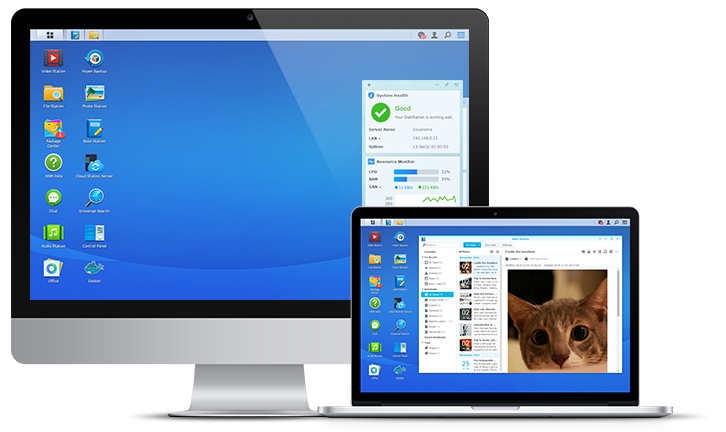 The internal software truly is something to behold. Synology have really put the hours in to ensure that you get a comprehensive, user-friend yet POWERFUL NAS experience with DSM 6.2. The DS718+ NAS arrives with the software pre-installed and updates to the software are available on a regular basis. What ever you are buying your NAS for, this device and the DSM software can do it. Some of the many features and applications open to you from the get go are:
A Plex Media Server, with transcoding enabled

Storage Apple Time machine Images over the network

DLNA media support

4K on the fly Transcoding of media that you watch on your iPad, iPhone, Android Device, PS4, Xbox One and Smart TV

Virtual Machine Management and Easy Deployment – create your own network/internet accessible Windows, Linux and Android VMs as you need

Unparalleled photo, music and video cataloging with Synology Photo station, Video station, Music Station, File station and the soon to be released Synology Moments.

A Surveillance network video solution that you can use to monitor your home inside and out, as well as your business or more. The DS718+ also arrives with the award-winning Synology's Surveillance station software for live access to multiple cameras, user-friendly interface and comprehensive features – as well as live record and recall playback at the same time as needed
Huge day to day application support to rival those of Google with 'Synology Office' to open and edit documents of all kinds, LiveChat applications inside the Synology so users can communicate, exchange links, share to-do lists, as well as more create business and group project call-to-action prompts. This is further bolstered when combined with the up and coming Synology Drive application that lets you access your entire NAS via a single entry point that can handle, opera and perform everything you need from a single browser window on Chrome, FireFox and Safari

A free trial of the Synology C2 Cloud Service that let's you backup your entire NAS data online. This is by no means new, but this is a more integrated cloud+NAS combination for users and does not cost any more with its subscription service (if you choose to continue after the trial period) than most platforms like Dropbox, Google Drive, Amazon S3 and more
The Synology DS718+ – £380+ without VAT and HDD media
Expected Release Date – RELEASED

2-Bay NAS – Expandable to 9 with DX517

Intel Celeron J3455 Quad Core 1.5 GHz (up to 2.3 GHz)

2GB DDR3 Memory, expandable to 8GB (some places state 6GB but I think that is error)

In terms of connectivity, this NAS has 3 USB 3.0 ports (including 1 on the front), 2 Gigabit network ports and 1 eSATA port.

2 Channel 4K Transcoding of H.264 and decoding H.265

BTRFS support and SHR / SHR-2 Support