What is so good about the Synology DS3018xs 6-Bay NAS?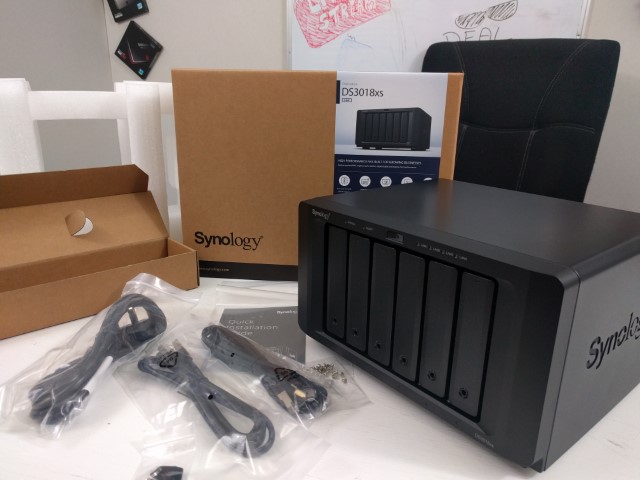 When Synology first announced the DS3018xs NAS back at Cebit in March, it would be safe to say that it left a mark. Up until this point we had seen the majority of hardware from Synology arriving in two different categories. Vastly enterprise based Rackmount NAS storage for their Rackstation series and Large scale desktop storage. It was already a bit of a surprise that as far back as March '17 that Synology would uncover a 2018 series NAS device, but this coupled with the use of a new CPU for Synology and a brand new chassis really went to put many buyers on the scent. After this, little was mentioned of this elusive 6-Bay NAS device and it wouldn't be till late June '17 that we would see it again. Previewed in the flesh and with a promised released date of the end of the year, it ended up being largely overlooked due to the release of the popular DS918+. However given the rather lukewarm reception of the 5-Bay and 8-Bay '17 Series units the previous month, many users were putting their wallets away and asking about this strange 6-Bay NAS.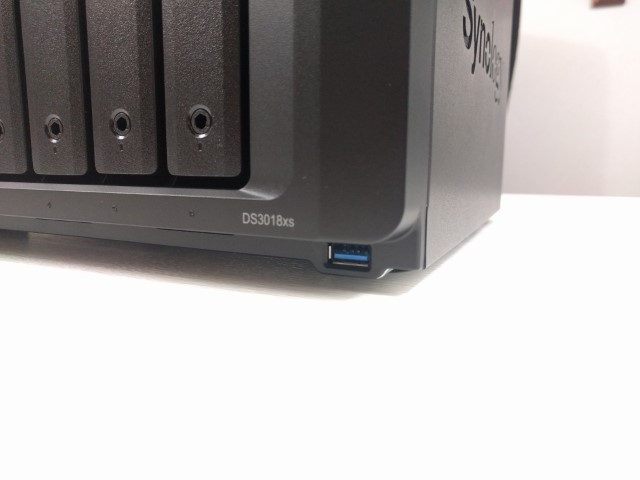 Fast forward to now and the Synology DS3018xs has finally been released and many users are wondering about whether it was worth the wait, is it worth the £1K+ price tag and what makes it so different from the 5-Bay DS1517+ that is almost half the price of the DS2015xs? Ultimately what do they get for their money!
What makes the Synology DS3018xs stand out from other NAS servers?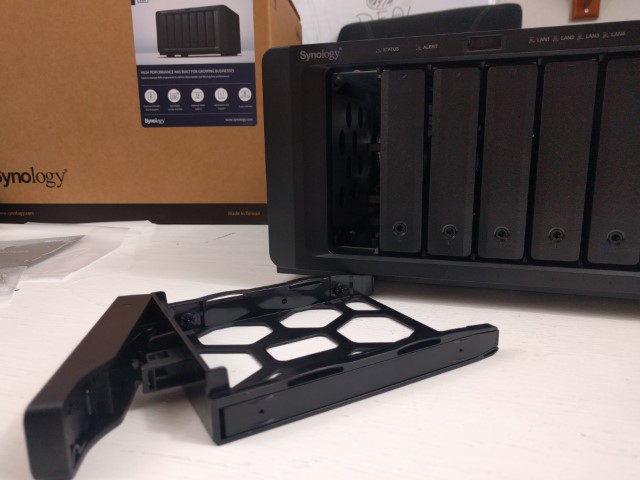 First off, this is Synology' first step into 6-Bay storage. With many NAS users wanting the double security of RAID6 or SHR-2, this can all too often be seen as too big a sacrifice for a 4 or 5 Bay NAS. With a 6-Bay you can use these 2 Drive parity configurations and still have 4 Bays to populate. However the real beauty of the Synology DS3018xs NAS is not just that you have 6-Bays to play with, but that you can connect upto 24 drives by connecting two of the DX1215 12 Bay expansion devices, spreading the RAID configuration across them, This means that if you fully populate the DS2018xs with 6 Drives and then fill them to capacity, you do not have to start deleting data – just buy a Synology DX1215 and just add drives one by one as you need them. This is one of the biggest expandable Desktop NAS devices from Synology, second only to the Synology DS3617xs and almost half the price of that! Overall the thing that makes the device a great NAS buy is that unlike having to buy an enormous NAS for business and fully populate it, spending £3-4K immediately, the Synology DS3018xs gives you the room to upgrade that big later, but not commit you to it, meaning you can spend between £1-2K now and scale up or down as needed.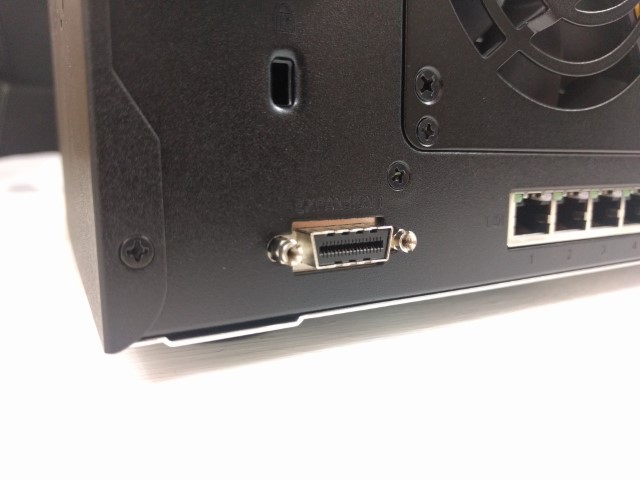 What have Synology done to make the DS3018xs worth your time, money and data?

As the Synology DS3018xs is in their XS Series of elite NAS, that means it arrives with a few advantages that just aren't available to the smaller units. For a start the unit arrives with the SRS – Synology Replacement Service, included in the price. SRS is an advanced product replacement service, which can expedite the process of replacing defective products and minimize service downtime. Synology will ship replacement products to you, even before you return defective products to them. For businesses where their data is mission critical and losing an hour, a day or a week or downtime costs REAL money, then the inclusion of a brand based premium service is worth its weight in gold. All requests are submitted electronically and can be tracked directly through the SRS support page here. Likewise if you have technical issues, give them a call and if they identify a problem, they will arrange delivery of a new unit as early as next day – no need to let your IT guy spend days working out a bug!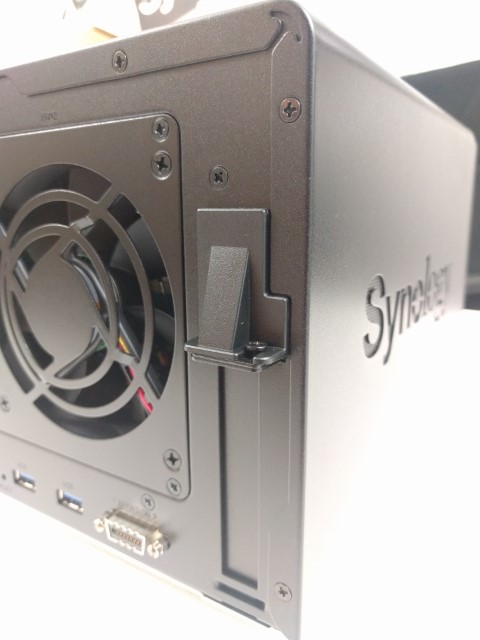 Warranty and the Synology DS3018xs NAS?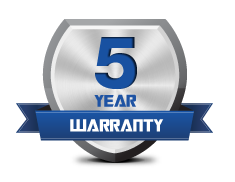 The second advantage of buying a DS3018xs NAS In the Synology XS range is the manufacturers warranty. The majority of Synology NAS arrive with 2 or 3 years of manufacturers warranty. As you would expect and largely due to mass production technique, occasionally (very occasionally in fact) a NAS or PSU can fail. A manufacturers warranty is a commitment from the manufacturer to ensure that for that given period, if your device suffers hardware failure through no fault of your own, that they will provide repair or replacement. Though not as quick a turnaround as the SRS, and subject to evaluation, manufacturers warranty has long been the measuring stick to which buys can judge the reliability of a product and the faith the manufacturer has in the lifespan of the device. The Synology DS3018xs arrives with 5 years of warranty! This coupled with the SRS included with this device means that you are massively covered from hardware failure in one way or another for 5 years after your purchase is made and it is in the interest of Synology to build this beast to last – and they do!
What hardware and software does the Synology DS3018xs NAS arrive with?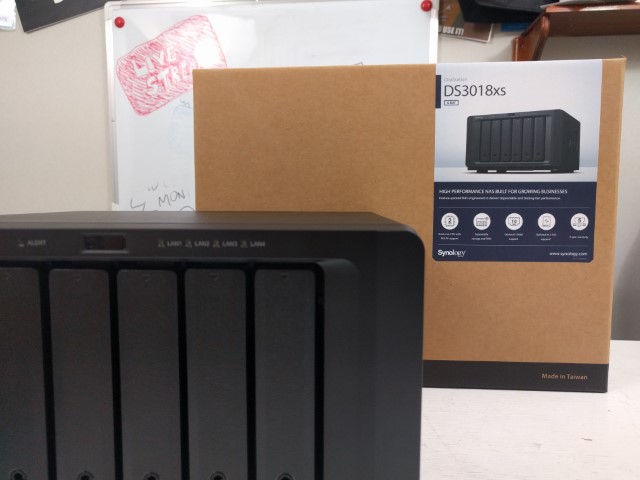 The retail packaging of the Synology DS3018xs is not a vast amount different from  most Synology NAS devices. The actual box looks identical to that of the DS1517+, but with a different label on the front. Once you open the box up, you will find a small accessories box containing a mains power cable (no external power brick like a laptop etc), two RJ45 LAN cables for connecting the rear of your DS3018 xs to your existing network switch/router, an instruction manual, a trial for the synology C2 Cloud backup service, s.5″ SSD screws (no need to screw in 3.5″ Drives as it is click and load style trays) and a set of keys to lock the 6 Bays as needed. So nothing too earth shattering in terms of accessibility. However the first big change is that chassis. Back in March, the first show of the DS3018xs was the first time we had seen the designers at synology spread their wings a bit and introduce a new casing. They have managed to replicate the chassis of the DS1517+ and add a HDD bay so well, that even I had to check a couple of times by counting the 6 Bays to make sure it is a different unit.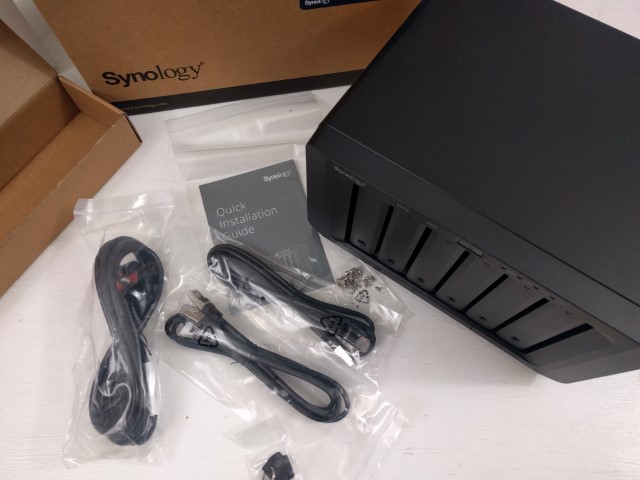 The front of the Synology DS3018xs NAS Chassis
The front of the Synology DS3018xs also features LED lights throughout to denote everything from System and individual drive health, the network access and status – so the state of the NAS and storage is always available to be seen. At the bottom of the device, partially hidden is a front mounted USB 3.0 port for backing up your NAS to an external drive, visa versa, or to make a direct attached USB drive network accessible as and when needed.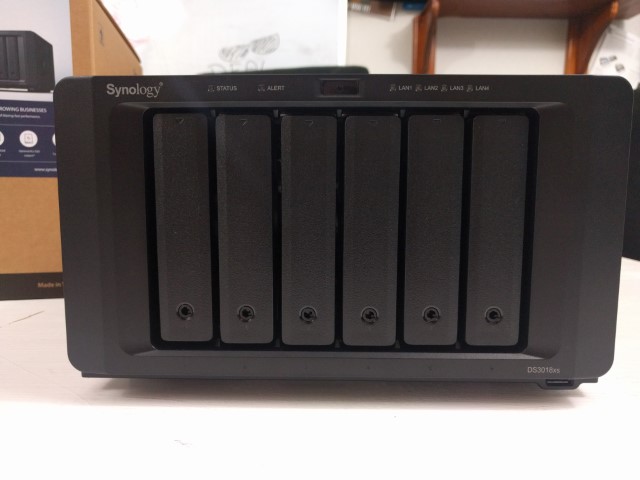 The sides of the device are utilising the familiar Synology logo that doubles up as ventilation – with the entirety of the logo being perforated to assist air flow and promote cooling. The chassis itself is metal in construction, with a brushed black texture effect all around. Additional ventilation is available at the base of the device along with a removable panel on the bottom for memory upgrades, that we will discuss later.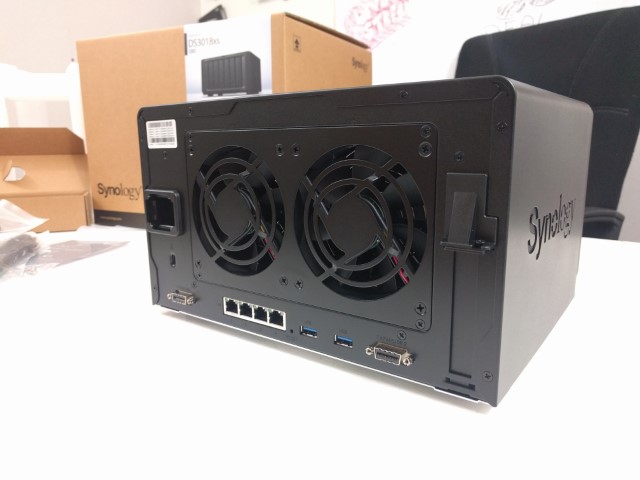 The rear of the Synology DS3018xs NAS Chassis
The rear of the device features a few more surprises. Along with the two expansion ports (mini SAS Ports) for the DX1215 mentioned earlier, there are two more USB ports for external drives, but more interestingly there are 4 RJ45 LAN ports. This means that if you own a smart switch or router that supports Link Aggregation (port trunking) you can effectively quadruple your upload and downloads from within this device.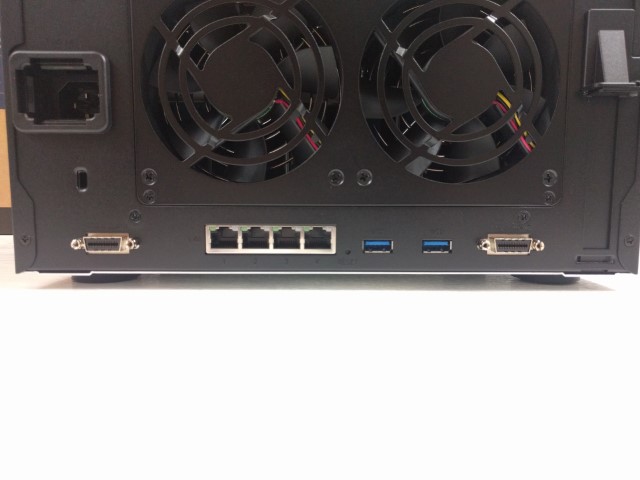 Finally this device arrives with a PCIe slot for adding upgrade cards to further improve the performance and accessibility of the DS3018XS. Cards such as SSD Cache card upgrades, 10GBe connectivity over SFP+ and RJ45 10-BASE-T and more have become available and once again serve as huge reminders about how significant a step this device is in terms of long terms storage.
The DS3018xs DSM Software from Synology
The Synology DS3018xs arrives with the ever evolving Diskstation Manager software (DSM) arriving currently at version 6.1 , with a beta for DSM 6.2 Available NOW here. Though already discussed on this site several times, it is always worth highlight just how detailed, powerful and yet user-friendly the software is. Featuring such abilities and applications that range from comprehensively business supporting to ideal for the home user looking to streamline and simplify his media, office files and more. More information about the system and software of the DS3018xs can be found by clicking the banner below, but it won't leave you disappointed.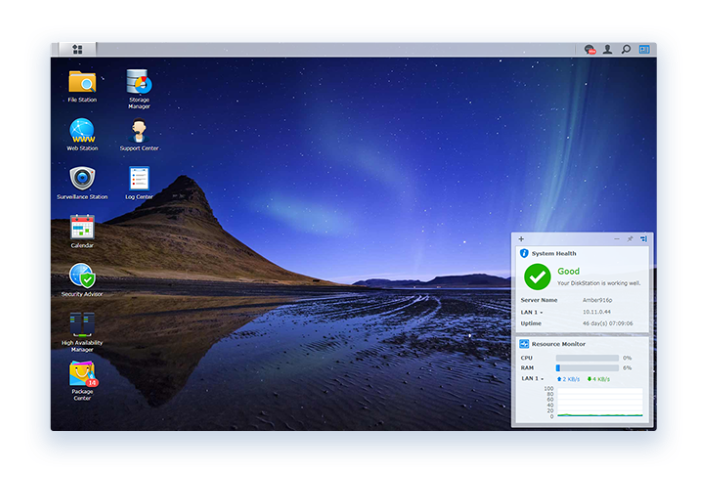 The Synology DS3018xs – £750+ at least without VAT and HDD media
Available to Buy NOW

DS3018xs arrives in a newly designed chassis (their first 6-Bay NAS chassis)

1 x 8-lane x8 slot, giving you the ability to install a 10GbE high-speed network card or an SSD Cache upgrade card (MD217) two m.2 SSD drives. Other cards are available

Arrives with the Intel Pentium D1508 dual-core 2.2GHz, Turbo Boost up to 2.6GHz

Arrives with 8GB DDR4 RAM (That can be expanded across 4 slots to up to 32GB)

4 LAN ports

Expandable with 2x DX1215 to an impressive 30 Bays of storage

2 x M.2 2280/2260/2242 SATA SSD3 (drives not included)