Is the newly updated TS-231P2 from QNAP worth your time and money?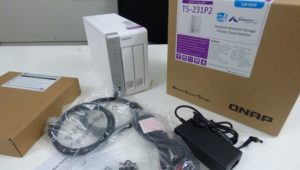 Finding the right NAS that is both low-priced and high-powered is tough. There is no avoiding that these days if you want powerful yet reliable hardware, at a low price, it is very slim pickings. Over the years the guys at QNAP have normally done very well to cater for this market. They have had a long-term reputation for providing the best price vs hardware devices for home and business  users alike. One range that really stood out for us at the start of the year was the TS-x31P Series and it's selling point of being one of the best cost-effective NAS servers out there at just £150+ ex.VAT for a 2-Bay, RAID enabled desktop server. Providing a solid Dual Core ARM CPU and 1GB of DDR3 memory as needed, it was designed for those that needed file level access at a good pace, DLNA multimedia support and support for popular 3rd party applications such as Plex, Apple Time Machine and more.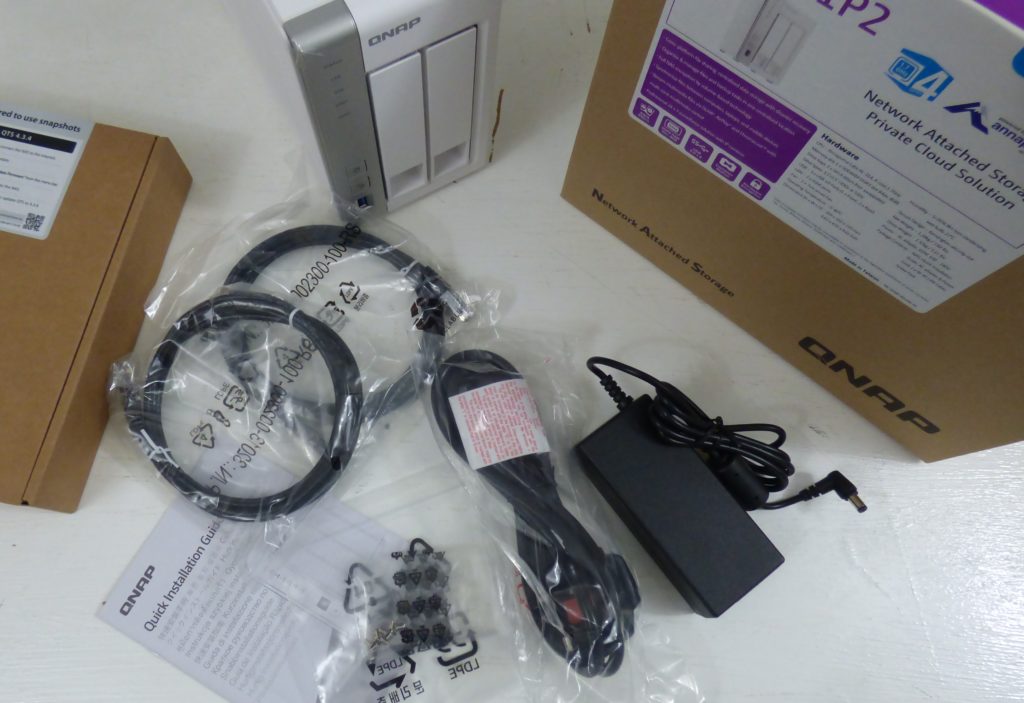 What is New about the QNAP TS-231P2 NAS?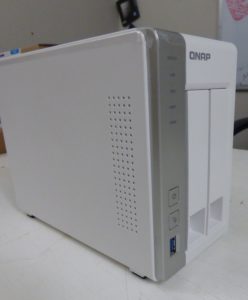 Now, over half a year later, QNAP have released an upgrade up to this device that is near enough identical in every way – except for one important detail. The new QNAP TS-231P2 arrives with an improved Annapurna Quad Core CPU (same frequency of 1.7GHZ, but twice the cores) and optional 1/4GB of DDR3 memory. That means that it can do everything that the previous version can do…but more so. Hitting the market at around £30 more expensive, we at NASCompares wanted to get our hands on it and see if the device is still good value for money, or have they pushed the margins too far this time?
What can the QNAP TS-231P2 NAS do?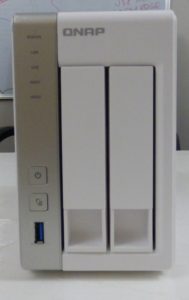 Like all of the QNAP NAS Series (in both desktop and rackmount profile) the TS-231P2 arrives with the QTS Operating system completely for free. The TS-231P2 features three USB 3.0 ports and dual Gigabit LAN ports, delivering outstanding multitasking performance for your backup, synchronization, and remote access needs on a secure private cloud. The quad-core TS-231P2 provides powerful hardware capabilities, enabling Qfiling (automated file organization) and Qsirch (full-text search) for more intelligent day-to-day NAS use. Many feature-rich apps are available to enhance your productivity & digital life, including Notes Station (create digital notes on a secure private cloud and share with colleagues and friends), QmailAgent (centralize email account management and back up emails), and Qcontactz (centrally store and manage contact information). The TS-231P2 also supports Snapshots, allowing you to easily restore your TS-231P2 to a previous state in the event of an unexpected NAS failure or when struck by a ransomware attack.
Other highlights include:Supporting Qfiling, a tool for automated file organization, as well as the full-text search engine 'Qsirch'

The option of full NAS 256bit level encryption via volume-based technology and hardware acceleration to ensure that read and write speeds are maintained as high as possible throughout

Supporting the popular Container Station app for rapidly development and deployment of IoT applications

Host a superior mail server with QmailAgent, a mailroom center application that (along with Qcontactz for centralizing contact information) means you can centralise your digital correspondence

Access and Stream your media content library via DLNA to your Smart TV, PS4, Xbox One or Nvidia Shield. As well as stream via AirPlay and more to your Chromecast, Apple TV or Firestick

Arrange a comprehensive and fully featured surveillance center (IP Cameras sold separately) to provide CCTV and camera security your home and office
Many 3rd Party Apps available for immediate download in the official QNAP App store, as well as a community of unofficial applications online

Large number of free mobile apps for iOS, Android and Windows mobile to help you access your data in the best and most accessible way you need
What is the physical design of the QNAP TS-231P2 NAS?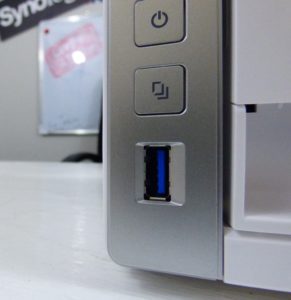 Though this is still very much an important NAS in the QNAP range, it should be highlighted that in efforts to keep the costs low, there have been a number of cost-effective measures to maintain that price point. The outer chassis is plastic in design, as are the trays and the front indicator panel (where LED lights and that one touch front mounted USB copy button are located). There is ventilation on the sides and on the rear there is the fully controllable fan built into a metal rear panel. However it is when we look at the rear of the QNAP TS-231P2 that we see how the costs have been reduced.
For a start this is one of the few desktop NAS devices for home from QNAP that does not feature an HDMI Port, so all multimedia or surveillance software access is done over the network or the internet as needed. Likewise this unit does not arrive with a remote control, audio ports for music and sound alerts. However they do somewhat redeem themselves with the inclusion of 2 USB 3.0 ports and of course the dual LAN ports to effectively double you read and write inside your device to the network. For the cost, it is an extremely competitive NAS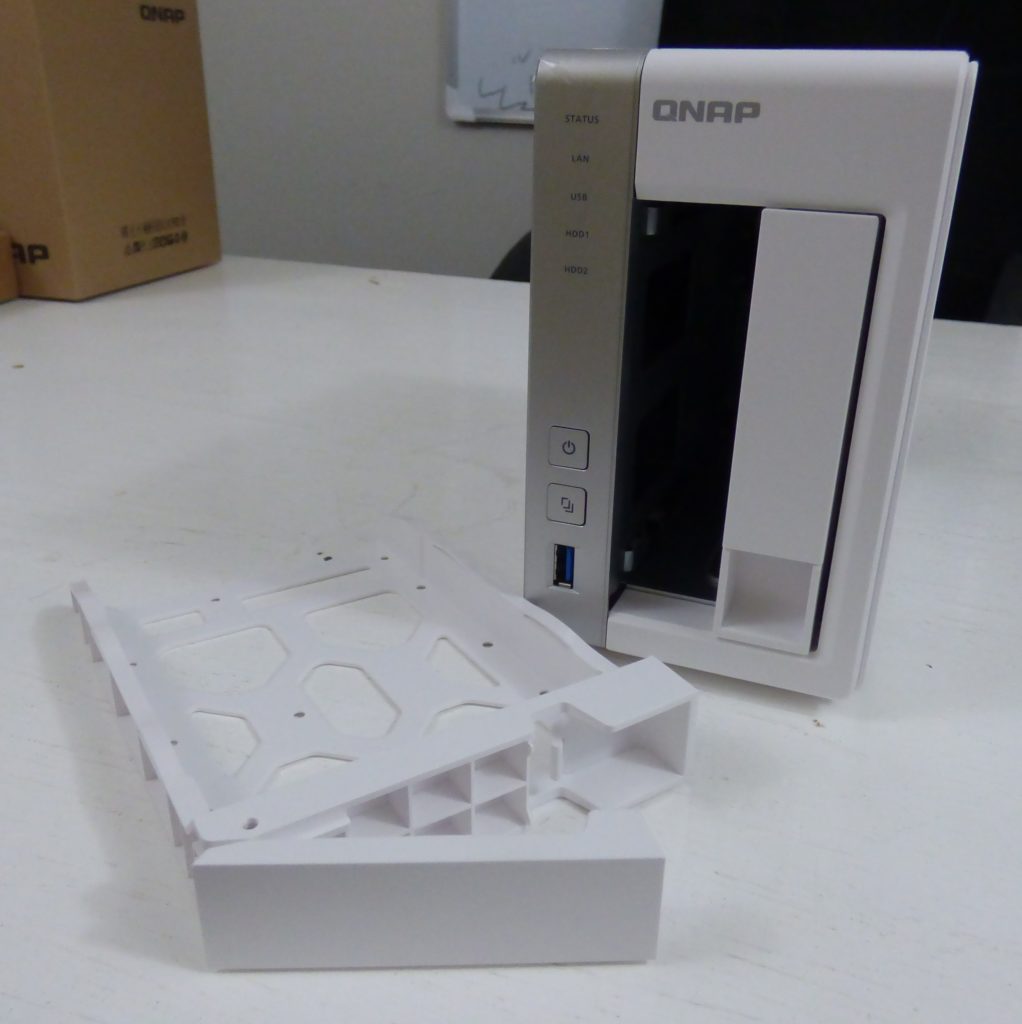 How does the QNAP TS-231P2 and TS-231P NAS Compare?
As mentioned when you rally break it down, the difference between these devices on a hardware level really is just the CPU. That said, the output this newer and larger Annapurna CPU will give you more than justifies the £25-30 price increase pre VAT and if you are choosing between either device, we recommend going for the QNAP TS-231P2 as you just get more bang for your buck. However if you already own the TS-231P NAS, then an upgrade is not really necessary.
This slideshow requires JavaScript.
Take a look at the specs below and see for yourself.
Annapurna Labs Alpine AL-314 4-core 1.7 GHz

Annapurna Labs Alpine AL-212 2-core 1.7 GHz

TS-231P2-1G : 1GB DDR3 RAM




TS-231P2-4G : 4GB DDR3 RAM

1GB DDR3

1X (Max upto 8GB)

CANNOT REMOVE DEFAULT RAM

2 x 2.5″/3.5″ SATA 6Gb/s

2x 2.5″ or 3.5″ SATA 6Gb/s, 3Gb/s

 YES

 YES

2

2

3

3

Power, Status, LAN, USB, HDD1-2

Power, Status, LAN, USB, HDD1-2

Power, Reset, USB Auto Copy

Power, Reset, USB Auto Copy

Power Supply Specification

External Power Adapter, 65W, 100-240V

External Power Adapter, 65W, 100-240V

Power Consumption: HDD Sleep Mode (W)

8.81

8.46

Power Consumption: Operating Mode, Typical (W)

23.66

15.6

19.2

19.2

Port Trunking / Link Aggregation

 YES

 YES

AES 256-bit Volume-based Encryption

 YES

 YES

External Drive Encryption

 YES

 YES

YES

 YES

YES

 YES

 YES

 YES

 YES

 YES

Schedule Power On/Off (15 settings)

 YES

 YES

YES

 YES

DLNA Media Server & AirPlay

 YES

 YES

Download Station (BT/Magnet Link/HTTP/FTP download)

YES

 YES

 YES

YES

Default: 2, Max.: 25 (optional license purchase)

Default: 2, Max.: 25 (optional license purchase)