What is the best NAS for a Plex Media Server of 2017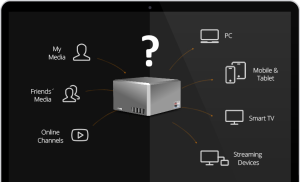 Many users who have large collections of media (photos, music, photos and more) will want to invest is a solid backbone to centralize their files in a single location. The most common reasons for this are to prevent file duplication, to backup sensibly and (in the case of a NAS) to be able to access their files from all of their devices. A NAS server (network attached storage) device is fast becoming the recommended and popular choice for this kind of data storage solution and big brands such as Synology, QNAP, Drobo and Western Digital have tried to outdo each other in their efforts to win the market share. The most popular program currently to centralise and access all your multimedia in one place from your devices is Plex, a media application that when combined with even a relatively basic NAS will result in you owning your very own Plex Media Server. However building the perfect plex media server is not as easy as it sounds and in order to have a truly powerful and future-proof Plex Media Server, you will need to ensure you get a NAS that arrives with certain hardware on board. Some NAS devices function better than others and today we want to highlight the top 3 NAS devices for Plex this year.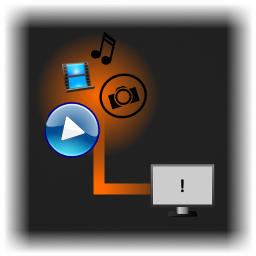 Which NAS hardware do you need for the Perfect Plex NAS?
With literally thousands of types of NAS available to buy, choosing the right NAS for your Plex Media Server can be really tough if you do not know what to look for. So before we discuss the very best NAS to buy for your Plex Server, we should discuss the important specifications to look out for:
Plex Media Server Application on the NAS
In order to stably and easily set up a Plex Media Server on your NAS, you should always take care to ensure the Application is available in the App Store on the NAS software. Currently, the following NAS Brands have the Plex App
Synology

QNAP

Thecus

WD

Drobo

Asustor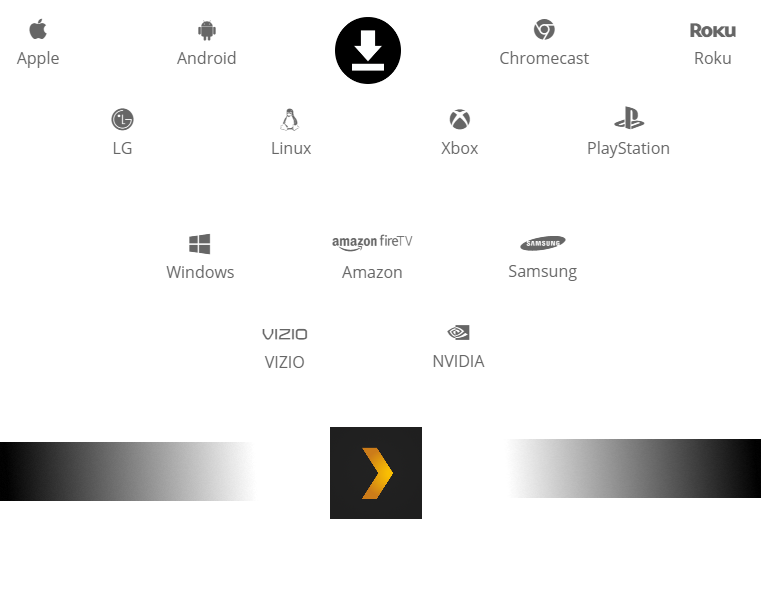 The Plex Media Server Application is Free and very easy to install and setup.
DLNA Certified NAS

AS surprising as it sounds, there are still some NAS devices that are not DLNA certified. Take care to ensure that the NAS you buy is DLNA certified/enabled. DLNA, or Digital Living Network Alliance, is the simplified means for all network and/or connected devices to communicate. It is what enabled your smart TV to see the photos on your laptop, how your phone can send media to your chrome cast and it is how your NAS shares data in your internal network. Although DLNA is largely unneeded when using Plex, it is still a necessary feature when setting up a plex media server NAS.
Minimum CPU and Memory of a Plex NAS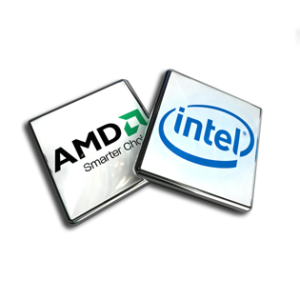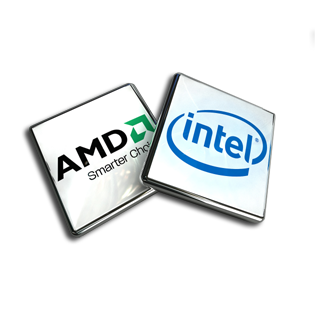 Although you do not need a particularly powerful NAS to host a plex media server, the more powerful the device means the more you can do and see. This is, however, a minimum amount of hardware required. Typically you cannot enable a plex media server on a device that is too weak and the Plex Application may well not even appear on the App list via the NAS UI. The minimum hardware required is:
A Dual Core CPU of at least 1.3GHz

At least 1GB of DDR3 Memory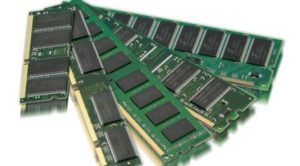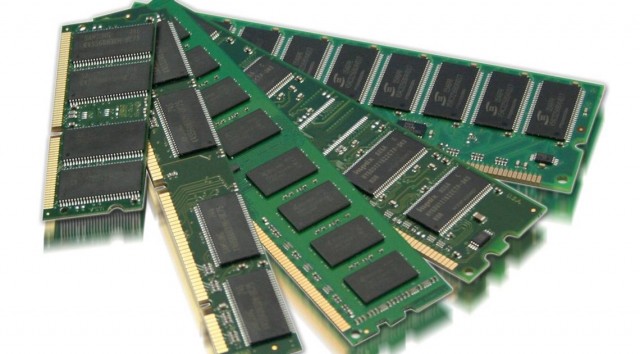 As long as a NAS has these minimum specifications, then you can install the Plex media server application. However, it is highly recommended that you have at least the following hardware specifications on your NAS:
A Dual or Quad Core x86 based CPU (Such as an Intel or AMD processor)

At least 2GB of DDR3 Memory
The main reasons for the recommended hardware on a Plex Media Server are to enable transcoding (explained in the next section) and to enabled more than one user to access the media on the plex media server at once.
Transcoding Media on your Plex Media Server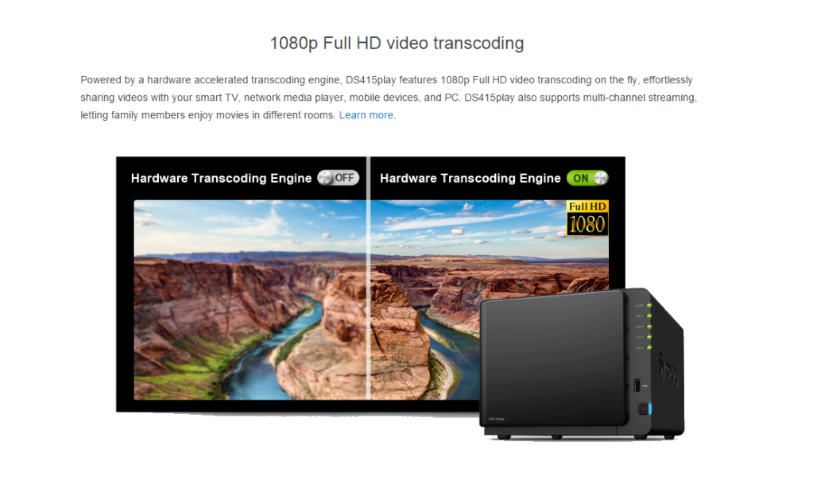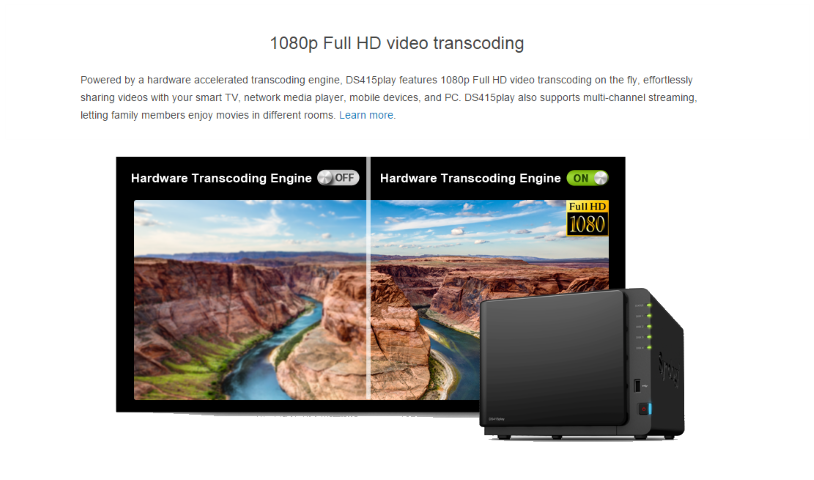 Playing media that lives on your Plex Media Server, watching on your iPad, Smartphone, Tablet or more is a very straightforward affair once you sign up, but there are a number of factors that users will often encounter during playback, such as:
The Media File you are streaming is too large and it is buffering constantly whilst watching (1080p etc on a device with a much smaller screen or memory size)

The file type/extension for the file is in a format that is not playable on your device – common files that can be problematic

are .

MKV .MOV

and .

MP4a

The resolution of the video or photo is not supported on your device. Such as a 1080p HD Picture on a simple device that only supports up to 360p (older max mobile screen resolution), or

visaversa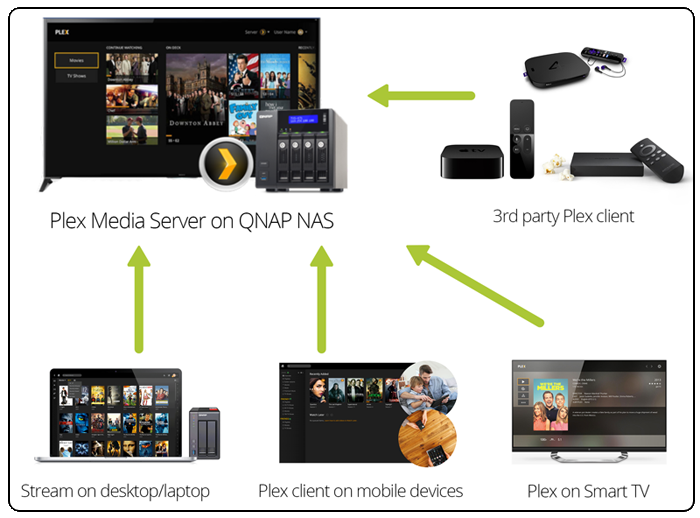 In the cases of the issues above, the Plex on the client device (the one you are watching on) will contact the Plex Media Server NAS and will action (in the background, not ask the user) transcoding. Transcoding is the act of the NAS changing the media file size/type/resolution/format to one more playable on the client device. This uses a lot of CPU power and in some cases, a CPU arrives with a transcoding engine to make this process easier. If you think you will need the option of transcoding on your Plex Media Server NAS, then you should consider a NAS with the following:
A Dual or Quad Core x86 based CPU (Such as an Intel or AMD processor)

At least 2GB of DDR3 Memory
However, you will need to consider at least an Intel i3 CPU if you want fantastic playback in most cases and at the very minimum a Quad-Core Intel chip of at least 1.6GHz.
How do sign up to Plex and how much does it cost?
To begin setting up your Plex Media Server, you will need to head over to Plex and set up your account (use the below link) so you can have all your movie, TV show, music, and photo collections at your fingertips. Anywhere you go, on the devices you love. If however, you wish to skip straight to the good stuff and set up your Plex Pass Membership immediately so you can get your Plex Media Server at 100%, use the link below to take walk you through setting up your Plex Pass today!
What are the Top Best NAS for a Plex Media Server?
And so to the finale. The Three NAS servers below are the very best Plex Media Server NAS devices I have seen available on the market today. Each is the best for their own market. The devices below are just for the NAS itself and do not include hard drive media or VAT, so do bear that in mind when budgeting for your ideal Plex NAS.
Best Plex Media Server NAS for under £400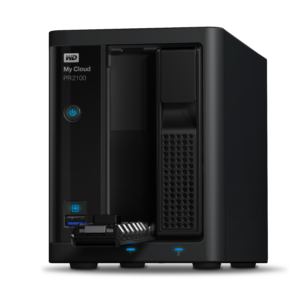 In third place, the WD My Cloud Pro PR2100 NAS. Featuring an impressive Pentium Quad Core chip and 4GB of DDR3 memory, the device could easily be lost in the noise of all other NAS server devices from the likes of QNAP and Synology. However, it features one tiny component that sets it aside from almost all other currently available NAS – a Plex-enabled Transcoding Engine. Most NAS with an Intel CPU including a transcoding engine, however, plex is currently unable to use this feature on a NAS and the result is that when you need to transcode a media file, it will use a huge amount of CPU power (70% and above). The result is that more complex files (.MKV etc) or those with high resolution may have regular buffering or stuttering playback. However, the WD Pr2100 NAS Is the exception because those boffins were able to allow the Plex media Server Application to use the transcoding engine on the NAS and therefore it can playback significantly better than the likes of Synology or QNAP with the same hardware. As plex NAS servers go, it is a truly fantastic NAS, it is just a shame that it is a little lacklustre in other respects when it comes to using other more common NAS applications outside of multimedia.
£370+ ex.VAT

WD
My Cloud Pro PR2100
WDBBCL0000NBK-EESN
NAS ServerIntel Pentium N3710 1.6 GHz (Burst speed up to 2.56 GHz)4GB RAM2yr Warranty
Best Plex Media Server NAS for around £1000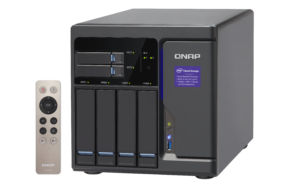 In second place, the QNAP TVS-682 NAS. Released earlier in 2017, it is very hard to argue with this level of hardware at this price. Featuring an enormous array of hardware and software options you just cannot find in other units, the QNAP TVS-682 is a NAS for those that want a solution that will last EFFECTIVELY 3-5 years at least. It is that future-proofing that really makes this the best NAS at £1000, not just in Plex, but in many, many ways. Unlike the WD PR2100, this QNAP NAS will not only perform very well in PLex and in 4K, but can be used for almost any NAS based task that you will ever need. In fact, most people tend to choose the QNAP TVS-682 because they needed for much bigger projects and THEN found out it could run as an excellent Plex Media Server afterwards. There are 4-Bay out there that are lower in price, but few of them will arrive with the software and hardware functionality of this device. A final Plex highlight worth highlighting is that unlike a large number of NAS devices, the QNAP TVS-682 lets you display and view your plex media server library via HDMI with an included remote control too (or mobile app remote if you prefer). So you have the flexibility of Plex, as well as the localisation and ease of access to an HDMI enabled media player.
£1000+ ex.VAT

QNAP
TVS-682-i3-8G
6-Bay (4x 3.5″, 2x 2.5″)Dual-core Intel® Core™ i3-6100 3.7 GHz8GB RAM2yr Warranty
Best Plex Media Server NAS for around £1900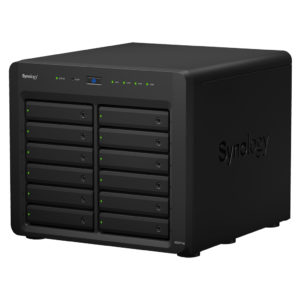 Finally, in first place, the best Plex Media Server NAS we at NASCompares have ever seen, is the enormously sized (and powerful) Synology DS3617xs 12-Bay NAS. Yes, the price tag is around 5x that of the WD PR2100 NAS in third place, but what you get in terms of both hardware and future-proofing is truly staggering. The device arrives with a Xeon CPU that can play ANYTHING! Seriously, this unit will play and transcode anything you want natively all the way up to 4K Multimedia and no doubt higher. To back this up, the unit also arrives with 16GB of DDR4 ECC memory, so you will see some truly stunning performance too. LIke the QNAP TV-682 mentioned above, this device is not just for plex, but for everything, you would ever want to so with a NAS. To date, there is absolutely nothing that you can do with a NAS that the DS3617xs cannot do (with the exception of HDMI). Likewise, we return to the lifespan of this device and you are looking at 5 years MINIMUM of hardware coverage here – closer to 7 years or more in realistic hardware terms. The unit arrives with 5 years of warranty, the official synology replacement service for an advanced replacement for your unit in the event of any problems and it arrives with 12 hard-drive bays that can be expanded to a total of 36x – so you will never run out of storage today, tomorrow or years later. If your budget is tight, you can run this device on a single Hard drive and just add disks as you need. Ultimately this is the very best Plex NAS I have ever seen and although the price-tag is intimidating, there is no denying that you are buying a long, long-term solution for your multimedia needs.
£1900+ ex.VAT

Synology
DiskStation NAS
DS3617xs 12-bayIntel Xeon D-1527 Quad Core 2.2 GHz(2.7 GHz turbo)16GB DDR4 ECC Memory5yr Warranty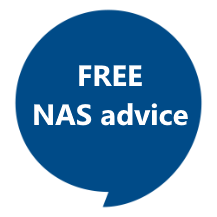 Need Help?
Where possible (and where appropriate) please provide as much information about your requirements, as then I can arrange the best answer and solution to your needs. Do not worry about your e-mail address being required, it will NOT be used in a mailing list and will NOT be used in any way other than to respond to your enquiry.
📧 SUBSCRIBE TO OUR NEWSLETTER 🔔
🔒

Join Inner Circle
Get an alert every time something gets added to this specific article!
This description contains links to Amazon. These links will take you to some of the products mentioned in today's content. As an Amazon Associate, I earn from qualifying purchases. Visit the NASCompares Deal Finder to find the best place to buy this device in your region, based on Service, Support and Reputation - Just Search for your NAS Drive in the Box Below
Need Advice on Data Storage from an Expert?
Finally, for free advice about your setup, j
ust leave a message in the comments below here at NASCompares.com and we will get back to you.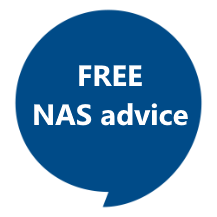 Need Help?
Where possible (and where appropriate) please provide as much information about your requirements, as then I can arrange the best answer and solution to your needs. Do not worry about your e-mail address being required, it will NOT be used in a mailing list and will NOT be used in any way other than to respond to your enquiry.
TRY CHAT
Terms and Conditions
If you like this service, please consider supporting us.
We use affiliate links on the blog allowing NAScompares information and advice service to be free of charge to you.
Anything you purchase on the day you click on our links will generate a small commission which is
used to run the website. Here is a link for
Amazon
and
B&H
.
You can also get me a ☕
Ko-fi
or old school
Paypal
. Thanks!
To find out more about how to support this advice service check
HERE
If you need to fix or configure a NAS, check
Fiver
Have you thought about helping others with your knowledge?
Find Instructions Here

ASK NASCompares forum
, by clicking the button below. This is a community hub that serves as a place that I can answer your question, chew the fat, share new release information and even get corrections posted. I will always get around to answering ALL queries, but as a one-man operation, I cannot promise speed! So by sharing your query in the
ASK NASCompares
section below, you can get a better range of solutions and suggestions, alongside my own.