Choosing which Synology NAS to buy – DS218play or DS216play?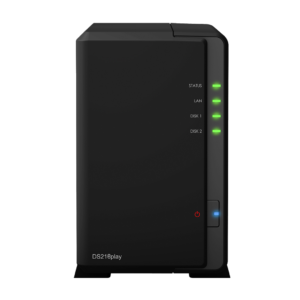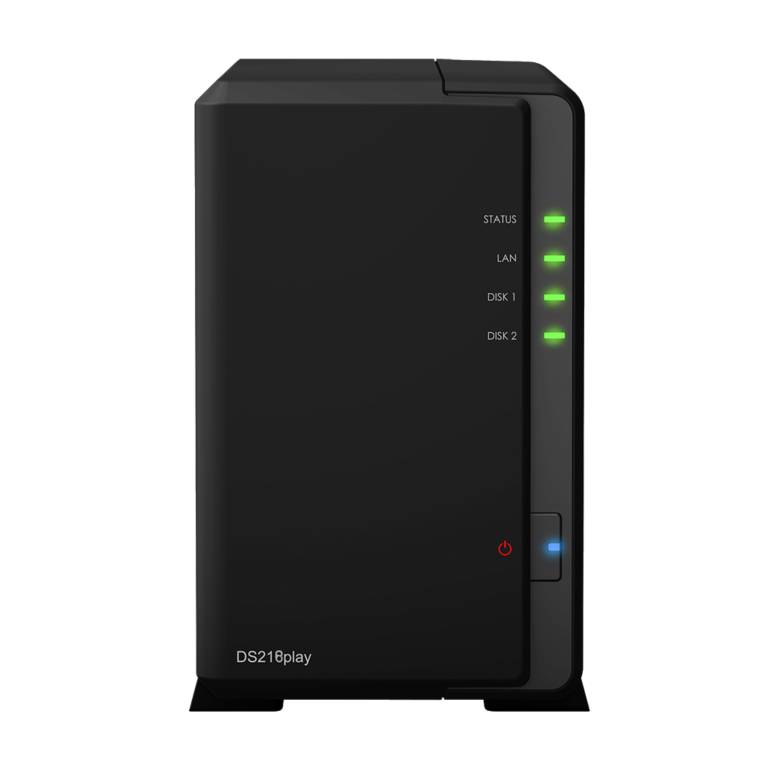 A recent poll on NASCompares was made to ask NAS users, new and old, what was the intended reason they purchased a network attached storage device. With over 1000 opinions provided, over 74% purchased there NAS because they primarily wanted to use the NAS as a media server (DLNA, Plex – DS216play only, Twonky, iTunes, etc) so they can access all their movies, music and media throughout a range of devices in their home. The most popular devices were:
Smart TV

Sonos Sound system

iPad

Android device

iPhone

Bose Sound system

Nvidia Shield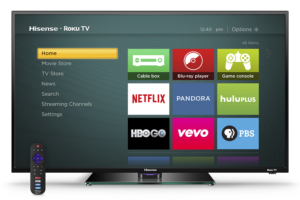 It became very clear very early on that most home users wanted to buy a NAS so they had fast, easy and versatile access to their digital media (as well as of course secondary and tertiary concerns like system backups, surveillance and more). Synology have been producing NAS server devices for may, many years now and in an effort to make choosing the right NAS for your needs easier, they label all their NAS with a prefix (such as PLAY, PLUS, J, NVR, etc) so although you are buying a Synology NAS that can do many things, it is SPECIALIZED in a specific area. The synology PLAY series has evolved a lot over the last few years and the latest PLAY series NAS, the synology DS218play continues to focus on the multimedia side of NAS. The DS218play is the follow-up to the popular 2016 released DS216play and today we want to look at both devices, compare the 216 play and 218 play and let you figure out if you should buy this as your future multimedia NAS, if you own the DS216play whether you should upgrade, or finally should you skip it and go for the DS216play NAS in the black friday 2017 sales and pick up a bargain?
What do the DS218play and DS216play have in common – what can they both do?
Both of these Synology NAS are designed with multimedia playback in mind. Both can stream high-resolution and quality content to devices on your home network, as well as over the internet to mobile and desktop devices anywhere in the world. However before we start looking at what is different, it is important to highlight that both these NAS devices perform many other tasks, as well as media. so, whether you buy a DS218play or a DS216play, you are buying a Synology NAS that can: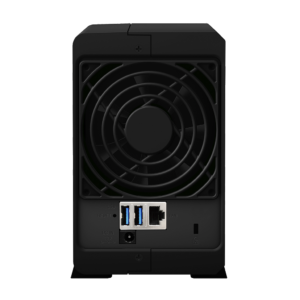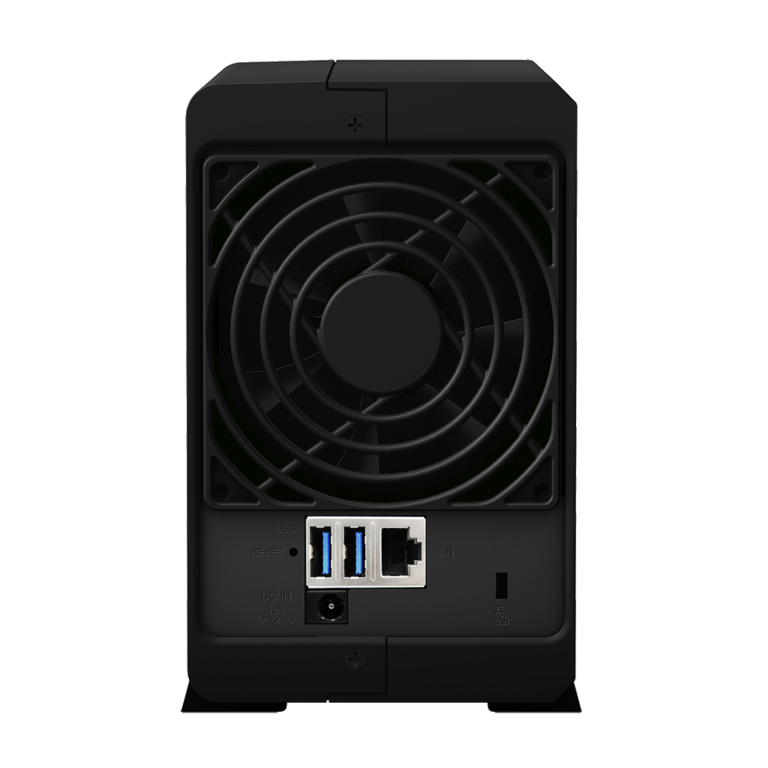 Both units feature ARM CPU and plastic compact chassis, thereby reducing power consumption, noise and heat generated

Stream and transcode on the fly (so, live) 1080p HD or 4K 10-bit Media

Both units are DLNA certified
Both are two bay NAS devices that support JBOD, RAID 0, RAID 1 and SHR, as well as supporting the very latest SATA based 10TB and 12TB NAS Hard Drives from brands like WD, Seagate and HGST

Both devices run on the DSM 6.1 (6.2 in beta) software that arrives free on the device – lots of apps, access, functionality and intuitively designed software at your fingertips

Both use and can be accessed equally by a multitude of mobile applications such as DS File, DS Video, DS Photo and DS Music available on iOS and Android

Both units support use as a surveillance station (with the FREE Synology surveillance software – Review here), arriving with two camera licences and providing live access to at least x16 cameras
Both units are completely compatible with Windows, Android and Mac systems, as well as acting as a bring between software platforms to share and distribute files

Both can be used as a comprehensive iTunes server

Both units can be used as mail and business servers, providing excellent CRM and CMS systems

Both units can be used as download stations, allowing you to set up tasks and schedules for downloading files and in popular formats such as BT, NZB, HTTP, FTP and more
Why should you buy the Synology DS218play NAS?
This slideshow requires JavaScript.
Originally announced back in early September 2017 and released much further into the year, the DS218play is one of very few ARM based CPU NAS devices that can both playback 4K media, as well as transcode it. Typically you will find this possible only with Intel and AMD based x86 processors as the massive instructions and commands put forward to the CPU are just to complex for energy and resource efficient ARM chip to handle. However the DS218play is one of only a handful of NAS devices featuring the newer 64bit architecture Realtek RTD processor that is a quad-core 1.4GHz processor that is easily the most powerful and efficient that we have seen in a Synology NAS yet. Likewise the inclusion of DDR4 memory is a welcome addition and serves to further highlight what makes this device special.
All the positive comments aside, it is still a little underwhelming once you make direct comparisons with the 4-Bay (DS418play) which arrives with a much more proficient CPU, twice the memory and two more HDD bays. The longer you look, the more you feel that although it is more expensive, you are getting better value for money from the 4-Bay NAS. However with a four HDD bay NAS device there is the additional power use, the additional size, noise and more. So let me save you the ordeal of considering between them – unless you know you are going to take advantage of the additional resources of the DS418play, stick with the DS218play as it is a much more compact, efficient and direct solution.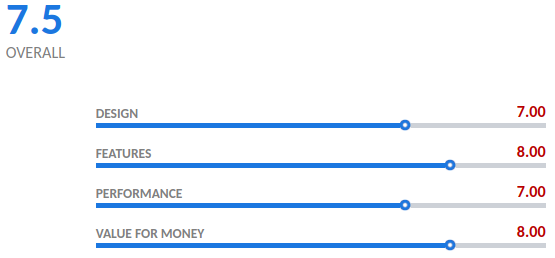 Why should you buy the Synology DS216play NAS?
This slideshow requires JavaScript.
When the DS216play was first announced, it was announced amidst the release of much more powerful 2 bay NAS devices such as the DS216+ and DS716+, leaving it looking a little lacking. It is still very comparable to the DS218play in a number of ways, but there was no denying that for those looking to buy a media NAS, it looked a little underwhelming. However this slightly dampened release has improved since release because it soon became clear that though in would struggle to share a podium with the big flagship NAS two bay devices (though the DS216play could transcode and playback high-resolution media), it was priced at a great spot to make it a SIGNIFICANTLY better choice of 2-Bay device when compared with the DS216j (£130), DS216 (£220), as well as arriving with a much, much higher price vs hardware RRP than those. So though it's release was a little weak, it has since gained a reputation as a 2-bay NAS that can operate well for your media needs, but more importantly is a better standard NAS than the actual synology standard NAS devices!
However the DS216play was not even the first play series NAS by Synology. It's predecessor was the DS214play, and that still ranks in terms of reviews, initial sales and user feedback as one of the most popular Synology 2-Bay NAS ever made. When the DS216play was released the first complaints were to do with the dropping of the popular SD Card slot, as well as a perceived dip in internal hardware when compared. Also much like the DS218play mentioned earlier, their was a 4-bay version released (the DS416play) that arrived with hardware that was far more attractive to buyers (more RAM and an Intel x86 CPU) and this served as another nail in the coffin for the device in the eyes of many. Nevertheless, the DS216play still is a greatly priced and well-balanced NAS. If you see the NAS at a good price in the Black Friday Deals 2017 in November and you need a low-key balanced NAS with a smaller overall footprint in your household, I would certainly recommend it.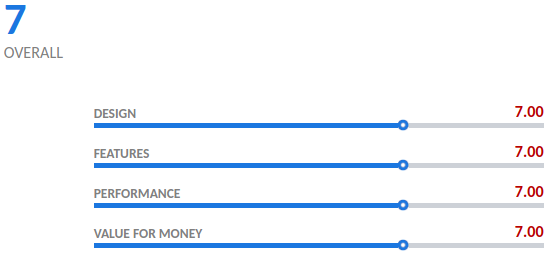 Should you buy the DS218play or DS216play from Synology in 2017 and 2018? CONCLUSION
All too often in my NAS comparisons here on NASCompares we end up saying "go for the new one, the specs are better" – it sounds a bit lame but often with devices featuring the same specs and same software applications, it just makes sense in terms of warranty and support to go for the newer device. It will come as no real surprise that I recommend the DS218play NAS as the one to buy between it and the DS216play, but it is more than just about a CPU that has a higher clock speed and faster memory. The DS218play have efficiency at its heart thanks to that CPU and DDR4 memory and with the prices of these devices being so close, it makes it near impossible to give an advantage to the DS216play in comparison. If you can pick up the DS216play for at least 20%, then perhaps consider it, but overall it just makes sense to put your faith, money and data into the DS218play.
How do the specifications of the DS218play and DS216play measure up?
Below you can see how to core specs in terms of hardware and software measure up between the 218play and 216play NAS.
Synology NAS

The DS218play NAS

The DS216play NAS

CPU Model

Realtek RTD1296

 STM STiH412

CPU Architecture

64-bit

32-bit

CPU Frequency

Quad-core 1,4 GHz

 Dual Core 1.5 GHz

Hardware Transcoding

YES

 YES

Memory

System Memory

1GB DDR4

 1 GB DDR3

Storage

Drive Bay(s)

2

 2

Compatible Drive Type

3.5 "SATA III / SATA II HDD

2.5″ SATA III / SATA II HDD (with optional 2.5″ Disk Holder)

2.5″ SATA III / SATA II SSD (with optional 2.5″ Disk Holder)

3.5 "SATA III / SATA II HDD

2.5″ SATA III / SATA II HDD (with optional 2.5″ Disk Holder)

2.5″ SATA III / SATA II SSD (with optional 2.5″ Disk Holder)

Maximum Internal Raw Capacity

24 TB (12 TB HDD x 2) (Capacity may vary by RAID types)

24 TB (12 TB HDD x 2) (Capacity may vary by RAID types)

External Ports

USB 2.0 Port

0

1

USB 3.0 Port

2

 1

File System

Internal Drives

EXT4

 EXT4

Other

RJ-45 1GbE LAN Port

1

 1

Wake on LAN/WAN

YES

YES

System Fan

60 mm x 60 mm x 1 pcs

 60 mm x 60 mm x 1 pcs

Fan Speed Mode

Cool Mode

Quiet Mode

Low-power Mode

Cool Mode

Quiet Mode

Low-power Mode

Wireless Support (dongle)

YES

YES

Power Recovery

YES

 YES

Noise Level*

16.4 dB (A)

18.5 dB (A)

Scheduled Power On/Off

YES

 YES

Power Supply Unit / Adapter

60W

 60W

AC Input Power Voltage

100–240 V AC

100–240 V AC

Power Frequency

50/60 Hz, Single Phase

 50/60 Hz, Single Phase

Consumption

16.10 W (Access)
6.03 W (HDD Hibernation)

15.08 W (Access)




6.83 W (HDD Hibernation)

Warranty

2 years

 2 years

Notes

The performance data is measured with a Western Digital 2x 2TB WD20EFRX hard drive at full load.

Wake on WAN support requires switches and routers.

The performance data is measured with a Western Digital 2x 2TB WD20EFRX hard drive at full load.

Wake on WAN support requires switches and routers.

Storage Management

Maximum Internal Volume Number

2

 2

Maximum iSCSI Target Number

10

 10

Maximum iSCSI LUN

10

 10

Supported RAID Type

JBOD, SHR, RAID 1, RAID 0

 JBOD, SHR, RAID 1, RAID 0

File Sharing Capacity

Maximum IP cam (Licenses required)

25 (including 2 Free License)

 15 (including 2 Free License)

Maximum Connections

5

 5

Environmental protection and packaging

Environment

RoHS Compliant

 RoHS Compliant

Packaging Content

Main Unit X 1

Welcome Note X 1

Accessory Pack X 1

AC Power Adapter X 1

RJ-45 LAN Cable X 1

Main Unit X 1

Welcome Note X 1

Accessory Pack X 1

AC Power Adapter X 1

RJ-45 LAN Cable X 1

Optional accessories

Camera License Pack

Disk Holder: Type C

Camera License Pack

Disk Holder: Type C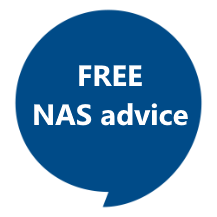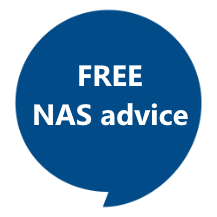 Need Help?
Where possible (and where appropriate) please provide as much information about your requirements, as then I can arrange the best answer and solution to your needs. Do not worry about your e-mail address being required, it will NOT be used in a mailing list and will NOT be used in any way other than to respond to your enquiry.