Who are Sonnet Technologies and why should you care?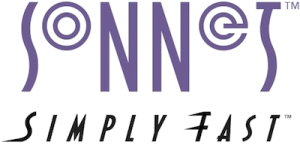 After my recent posts about the BVE Expo, one brand that especially stood out (despite it being almost completely unconnected with NAS) was the largely Mac favoured brand, Sonnet at stand G30. Normally I would not stray so far outside of network storage territory, but this is going to be a rare exception because with thunderbolt NAS fast becoming a defacto means of improving efficiency and production in your workflow, you are not only going to see more and more devices living on a single daisy-chain around your NAS, but also see more not storage peripherals making their want into NAS  in general. Which brings me to Sonnet, who owns a massive market share of Thunderbolt-enabled devices. Primarily Thunderbolt to PCIe card expansion systems and eGPU boxes, they also specialize in pro media readers so you can have a single access point for your portable media; RAID storage systems that take the stress and worry out of your data needs and storage, network, and computer interface cards for pro users in the audio, video, and broadcast industries.
Why Buy Sonnet Thunderbolt 3 Technology in 2018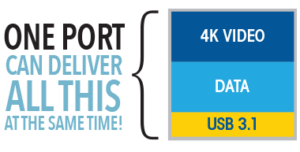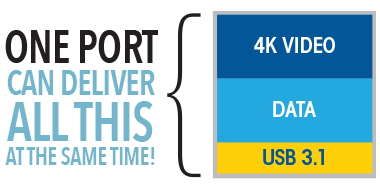 If you have already heard of them, that isn't a massive shock as they have been around for over 30 years and featured heavily both on the SPANTV youtube channel and blog. Sonnet has pioneered and brought to market innovative and numerous award-winning products that enhance the performance and connectivity of Mac systems as well as Windows and other industry-standard computers (but let's be serious, Mac users bloody love them). But as with any brand that featured at BVE 2018 and indeed any that you want to invest your budget into, their range is remarkably diverse and that's why I wanted to help you get to grips with the units you NEED to know about in 2018. Whether they are for adding to your NAS system to further improve production, or as a completely separate endeavour off-site, below I have touched on the best of the Sonnet range and ones you should be looking at this year, new and old.
Best Sonnet Products for 4K Displays for 2018
Let's be honest, of all the parts of a computer that matter most, the visual interface is pretty much in the top 3 (with power and input sharing the podium). If you are a editing in post, there are many reasons why having more than one visual output can be of benefit.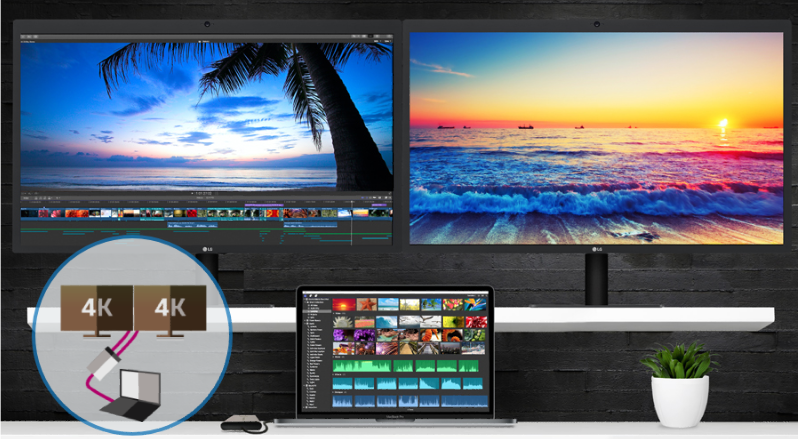 Separate screens so you can dedicate tasks to each, mirroring to display or promote your work or simple to bench test various formats at once – it's a growing trend. Below are two of the best that Sonnet has to offer.
Sonnet Thunderbolt 3 Adapter TB3-DDP4K Thunderbolt3 to Dual DisplayPort Adapter

TB3 Dual Display Port adapter

Allows connection of up to 2 x 4K and 1 x 5K Displays

Dual DisplayPort Thunderbolt 3 adapter

Completely Thunderbolt Compatible and Certified for Mac and Windows

No additional power required  as the device is supported and powered by the

 Thunderbolt 3 USB-C port

Carries Sound with Built in Audio support so no additional audio interface required.

 

EU
UK
US
Sonnet Thunderbolt 3 to Dual HDMI 2.0 Adapter

TB3 Dual HDMI Port adapter

Allows connection of up to 2 x 4K Displays

Each Port is HDMI 2.0 for FULL 4K Resolution and FPS

Completely Thunderbolt Compatible and Certified for Mac and Windows

No additional power required  as the device is supported and powered by the

 Thunderbolt 3 USB-C port

EU
UK
US
Best Sonnet Products for Storage for 2018
As already touched on above, Sonnet has an extensive range of Storage devices that provide incredible speed or portable access via Thunderbolt 3. What we are becoming increasingly aware of is that many are compatible with Thunderbolt NAS and the versatility of a QNAP NAS and combining Sonnet Storage peripherals is a massive win for productivity. We will be conducting numerous tests in the coming weeks between which devices you can combine with others to create a perfect centralized platform, but in the meantime you can take a look below at the very best and very fastest storage options for those working either on-site in post-production, or even those with boots on the ground capturing their next project through the lens.
Sonnet Fusion

Thunderbolt 3 SSD

Can be connected to a QNAP Thunderbolt 3 NAS and used as super fast external/additional storage

Ultra Performance – Data transfer rates up to 2600 MB/s(1) to support 4K workflows

Bus-Powered – Achieve total mobility without the need for a power adapter

Pocketable — Fits in the palm of your hand

40Gbps Thunderbolt 3 Interface — Connects to any Thunderbolt 3 computer port, or at the end of a Thunderbolt 3 device daisy chain

Rugged Construction — Aluminum enclosure withstands heavy use

Thunderbolt Certified for Mac & Windows

Ideal for Post Production for use as a scratch disk and Raw editing on set

 

EU
UK
US

SF3 Series – CFast 2.0 Pro Card Reader

Superior Performance—Supports ingest of files from two CFast cards at maximum speed

40Gbps Thunderbolt 3 Interface—Connects to any Thunderbolt 3 computer port, or at the end of a Thunderbolt 3 device daisy chain

Dual CFast Slots—Enable simultaneous ingest of files from two cards up to 1000 MB/s aggregate

Bus-Powered—Powered through Thunderbolt connection; no power adapter required

Rugged Construction—Aluminum enclosure plus replaceable captive Thunderbolt 3 cable withstand heavy use

macOS and Windows Compatible

EU
UK
US
Best Sonnet Products for External Graphics and ePCIe

For those that are not aware, Thunderbolt connectivity is not limited to storage and external accessories. When the speed and plug n play nature of Thunderbolt technology was made commercially available, it didn't take IT boffins very long to realise the potential of an external connection that was as fast as (and often faster than) an internal connection. This means that compact, portable, slimline devices with this connection could be connected to external devices that would hold extremely powerful devices and send the data up and down the thunderbolt connection between them.

The biggest and most exciting of which was the abilities of an external PCIe based thunderbolt case (ePCIe) and what performance benefits it would give to the connected TB3 host system. Think of a car that is designed to be power/fuel efficient, but with a special socket on the rear that you could easily plug in a MASSIVE extra engine into and within seconds be able to use it? That is what thunderbolt based external PCIe gives portable thunderbolt devices like Ultrabooks, MacBook Pros, Elitebooks and even a few new netbooks.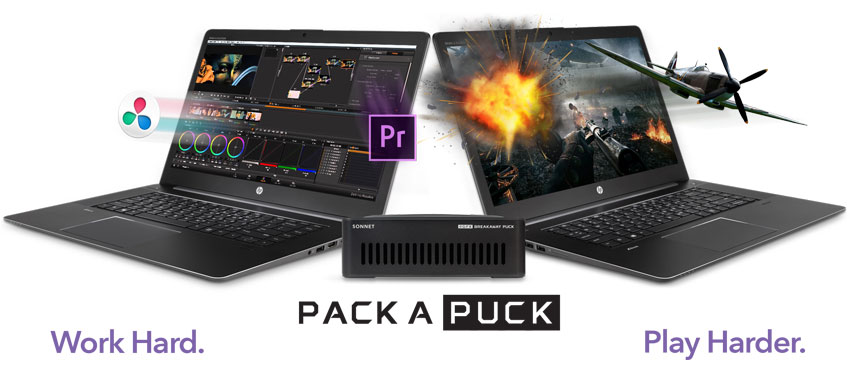 The potential of this kind of technology was clearly visible to Sonnet very early on, given they currently produce one fo the biggest and diverse ranges of ePCIe over Thunderbolt 1,2 and 3 available form any manufacturer in 2018. Below are just a few of the most popular and versatile options available. They have even extended to solutions that arrive with a modified high-end Graphics card preinstalled, taking any fuss out of setup and giving you a solution that can literally be system ready within 30 seconds of being removed from the retail box and accessible for instant use with 60 seconds over Thunderbolt 3! Alongside this, the Breakaway series of high powered PSU devices still continues to wow reviewers all over the production landscape.
Sonnet eGFX Breakaway Puck Radeon

RX 560 and RX 570

Connects a High Performance External GPU (built in) to Your Computer with Thunderbolt 3 Ports—Connects an AMD Radeon 570 or 560 GPU to your eGFX-compatible computer with Thunderbolt 3 ports, to substantially uplift graphics performance

Small and Highly Portable—Measuring a compact 6 inches wide by 5.1 inches deep by 2 inches tall, the Puck has a minimal footprint on the desktop, fits easily into a computer bag or backpack

Provides 45W of Power Delivery—The Puck powers and charges your computer(3) while connected, even when not in use, allowing you to leave your computer's power brick behind

Multi-Display Graphics Dock for Ultrabooks—With its three DisplayPort ports and one HDMI port, the Puck can support up to four 4K displays

Choice of Models—Radeon RX 560 model offers the best value and portability for gaming, and ideal for use as a graphics dock for multi-display support; while the more powerful Radeon RX 570 model delivers even smoother gaming at even higher resolution and frame rates and is the model best-suited for pro video application support

EU
UK
US
If you would rather choose your own graphics card and install it in this full speed and high powered thunderbolt 3 ePCIe chassis, then you will want to go for the bigger and better Sonnet Breakaway eGFX. This is the expansion chassis for those who want the power of choice, performance and already have the GPU card they want in mind. Available in
 

eGFX Breakaway Box 350

Equivalent to 500W (sometimes 600W) recommended system power
One 8-pin (6+2 pin) plus one 6-pin
power connector
Supports up to 300W card
Provides laptop charging up to 15W

eGFX Breakaway Box 550

Equivalent to 600W recommended
system power
Two 8-pin (6+2pin) power connectors
Supports up to 375W card
Provides laptop charging up to 85W

 

eGFX Breakaway Box 650

Designed 

for Vega

64  cards

Only

eGPU

chassis that supports AMD Radeon RX Vega 64 and

AMD Radeon Pro WX

9100

  graphics

cards

Simultaneously charge laptops up to 87W.

 

EU
UK
US
Of course, there is more to external PCIe chassis that graphics and rendering. As previously mentioned, Sonnet has a long history of thunderbolt enabled ePCIe devices and some are designed with everything from 10Gbe and Sound cards, through to RAID Controllers and more. Below is one of the most popular of the ECHO series available with that ever-evolving USB-C based port!

Sonnet Echo Express III-D
Thunderbolt 3

Expansion Chassis for PCIe Cards

Three PCIe 3.0 Slots—Supports three full-height, single-width cards, or one double-width card plus one single-width card

Remarkably Quiet—Large, temperature-controlled, variable-speed fans that automatically cool the cards, plus computer-modeled design that reduces airflow turbulence and velocity, combine to provide quieter cooling for all cards

Built-in Universal Power Supply—Integrated 300W power supply with 75W auxiliary power connector

Every Thunderbolt 3- and macOS®-compatible Card Supported—Works with every Thunderbolt 3- and macOS compatible PCIe card, regardless of length or height

Thunderbolt Cable Included—Includes 1-meter Thunderbolt 3 (40Gbps) cable

5-Year Warranty Included at No Extra Cost—No extra charge for a 5-year warranty

EU
UK
US
Sonnet Echo Express SE III

3-Slot Thunderbolt 3 Expansion System for PCIe Cards

Connects Three PCIe Cards to any Mac or Windows Computer with Thunderbolt 3 Ports—Use multiple high-performance PCIe cards at the same time

40Gbps Thunderbolt 3 Interface—Offers 2750 MB/s of PCIe bandwidth, doubling the performance of Thunderbolt 2

Two Thunderbolt 3 Ports—One port reserved for connection to the computer; second port supports daisy-chaining

Temperature-controlled Fan—Automatically operates slower and quieter with cooler cards; provides better cooling for hotter cards

Energy Saver Mode—Powers on/off automatically with the computer

Thunderbolt Cable & ThunderLok Included—Includes 0.5-meter Thunderbolt 3 (40Gbps) cable and ThunderLok 3 Thunderbolt connector retainer clip to secure cable from accidental disconnections

EU
UK
US
We will shortly be published a detailed comprehensive breakdown of just how the Sonnet Breakaway series compares with individual popular graphics cards installed, against the results of internally installed cards. AS well as more information on connecting MULTIPLE eGPU chassis for combined performance boosts – Stay tuned for that one!
Best Sonnet PCIe Cards for 10Gbe, USB 3.1, Thunderbolt 3 Upgrades and more
Finally, we cannot talk about external PCIe without talking about the ever-growing collection of internal PCIe cards that sonnet have developed. It is fair to say that they have been busy for the last few years and it looks like 2018 is going to continue to be so. With USB 3.1 Gen 2 and Thunderbolt 3 growing in popularity, as well as the ease of 10Gbe network upgrading, it is fairly certain that one of the cards below will be the key to vastly improving the production times of your work (regardless of your industry). One of the reasons that PCIe upgrade and expansion cards are so popular is that they work out as a fraction of the cost of a new system an in the majority of cases perform just as well as a new system would.
Dual-Port SuperSpeed+

USB 3.1 Gen 2

Charging PCIe 3.0

Adapter Card

SuperSpeed+ USB Technology—Adds two 10Gbps USB-C (USB 3.1 Gen 2) ports to your Mac Pro® with PCIe slots, Windows® PC, Linux computer or Thunderbolt™ to PCIe card expansion system; transfers data up to 2x as fast as USB 3.0 connections

Super-Powered Ports—Supports USB-C bus-powered SSD, SSD RAID, and hard drive devices with up to 15W (3.0A) power per port

Resettable Fuses—Device overcurrent fuses are resettable—just shut down your machine to reset a fuse without permanent damage to card or computer

PCIe Data Link Auto-Negotiation—Card auto-negotiates one lane data link in a PCIe 3.0 slot and two lanes in a PCIe 2.0 slot, ensuring full 10Gbps performance in either generation PCIe slot

Easy Installation—Quick and easy user installation into any available PCIe slot

EU
UK
US
Presto 10GbE 10GBASE-T

10 Gigabit

Cabled NIC

Adds 10GbE Connectivity to Mac Pro Towers, Windows PCs, and Linux Servers—Powerfully simple way to add high-performance 10GbE connectivity to your computer with PCIe slots

Cost Effective—Connects to 10GbE infrastructure via inexpensive CAT-6 or CAT-6A cables at distances up to 55 or 100 meters, respectively

Simple Setup—Low-profile x4 PCI Express® 3.0 card installs into an available slot, and after a simple driver installation, configures through OS X Network control panel or Windows Device Manager

Supports Transparent Failover—Keeps your computer connected in case a single cable is disconnected or one of the ports fails

Supports Link Aggregation (Teaming)—Increases throughput beyond what a single connection can sustain

 

EU
UK
US
What to expect from Sonnet Technology in 2018

If there is one theme that keeps coming up when looking at the last 12 months of releases at Sonnet, it is that they understand what the broadcast video editors out there need. Although this is not their entire range of devices, much like the apple release model that few companies are able to observe, they release a few items a year and the ones that do are developed upon growing trends and around you the creator. Our next article on Sonnet will centre around their growing range of external PCIe chassis that support graphics cards big and small, and how they compare. As well as the newly revealed Breakaway 650 eGFX that supports the latest VEGA 64 cards, where power is paramount, resulting in short-term peak loads that far exceed the 375W from other breakaway and chassis from other vendors – currently the only one of its kind). Lastly, do not forget that Sonnet will be at NAB 2018 in a little over a month in Las Vegas from April 7th to the 12th.
Articles Get Updated Regularly - Get an alert every time something gets added to this page!
This description contains links to Amazon. These links will take you to some of the products mentioned in today's content. As an Amazon Associate, I earn from qualifying purchases. Visit the NASCompares Deal Finder to find the best place to buy this device in your region, based on Service, Support and Reputation - Just Search for your NAS Drive in the Box Below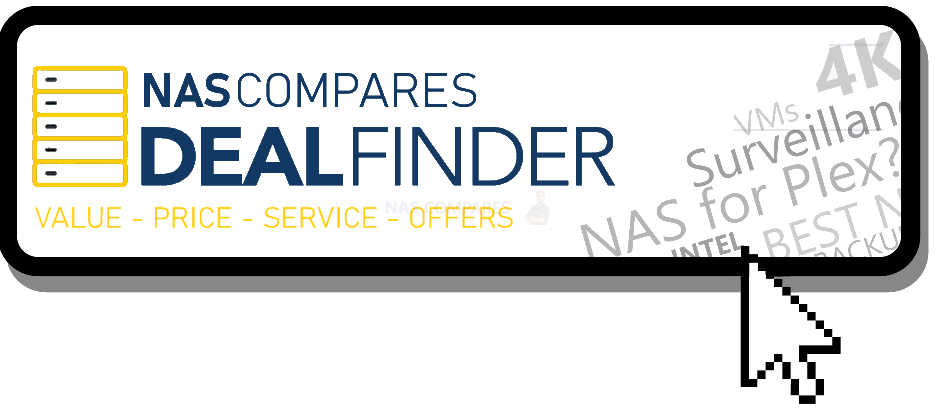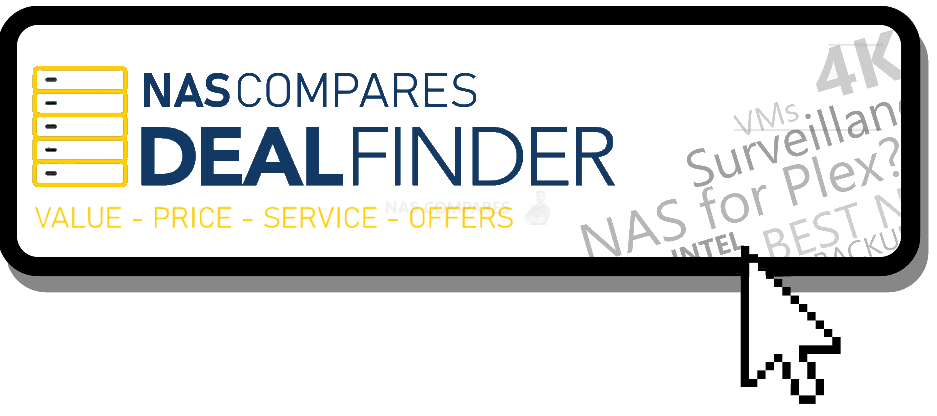 SEARCH IN THE BOX BELOW FOR NAS DEALS
Need Advice on Data Storage from an Expert?
We want to keep the free advice on NASCompares FREE for as long as we can. Since this service started back in Jan '18, We have helped hundreds of users every month solve their storage woes, but we can only continue to do this with your support. So please do choose to buy at Amazon US and Amazon UK on the articles when buying to provide advert revenue support or to donate/support the site below.


Finally, for free advice about your setup, j
ust leave a message in the comments below here at NASCompares.com and we will get back to you.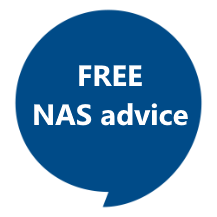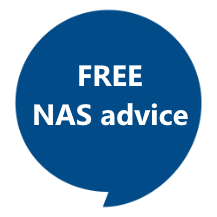 Need Help?
Where possible (and where appropriate) please provide as much information about your requirements, as then I can arrange the best answer and solution to your needs. Do not worry about your e-mail address being required, it will NOT be used in a mailing list and will NOT be used in any way other than to respond to your enquiry.
Terms and Conditions
Alternatively, why not ask me on the
ASK NASCompares forum
, by clicking the button below. This is a community hub that serves as a place that I can answer your question, chew the fat, share new release information and even get corrections posted. I will always get around to answering ALL queries, but as a one-man operation, I cannot promise speed! So by sharing your query in the
ASK NASCompares
section below, you can get a better range of solutions and suggestions, alongside my own.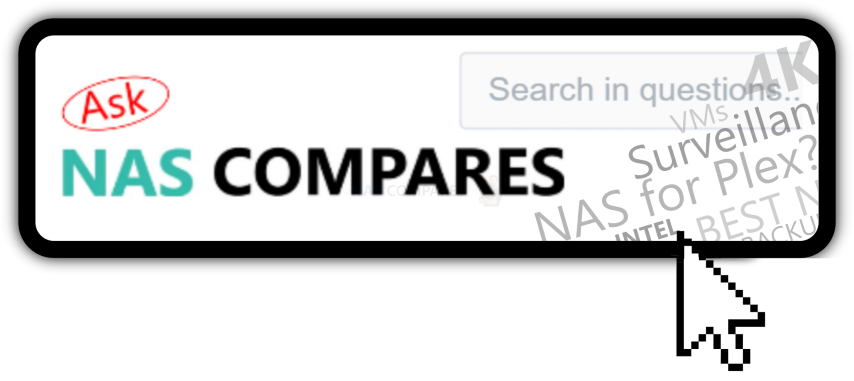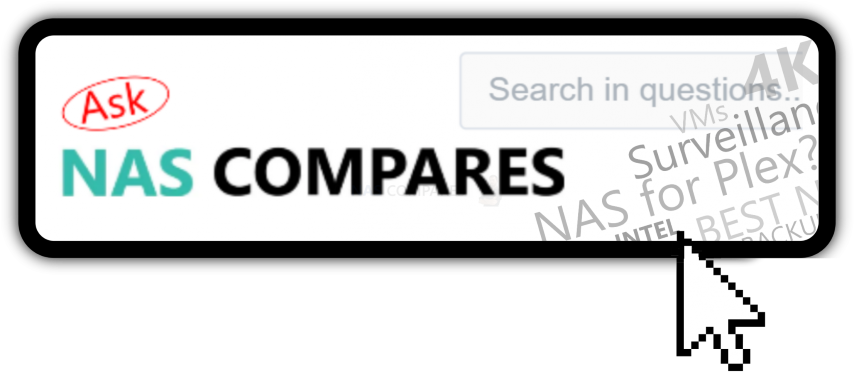 This description contains links to Amazon. These links will take you to some of the products mentioned in today's video. As an Amazon Associate, I earn from qualifying purchases