Brand New Thunderbolt NAS for 2018 – The Promise Atlas S8+ 8-Bay for Mac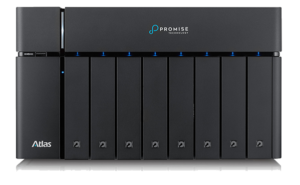 Since the release of the QNAP Thunderbolt NAS series 2 years ago, we have seen a growing trend of network attached storage devices being used in photo and video editing post-production. Of course, QNAP really has dominated the market in this field, not only because of their strong reputation in NAS, but also due to them adopting Thunderbolt 2 and Thunderbolt 3 connectivity, a widely popular port with the Mac community. The result is that QNAP occupies a large percentage of the Mac NAS server community. Until now they were the only company who released thunderbolt NAS devices, with most thinking they would be the only ones (due to ownership and/or development of the technology). However today we want to announce a big, BIG change in the world of both DAS (direct attached storage) and Thunderbolt 3, with the release of the new Promise Atlas S8+ Thunderbolt 3 NAS for Mac and Windows. This is the first thunderbolt NAS from a company other than QNAP. Thunderbolt has grown so popular that it isn't hugely surprising that another brand has challenged this prestigious area. Of all the companies that would attempt it, Promise  Technology is a good choice, as they have an already existing dominant thunderbolt 3 reputation (Pegasus 3). It still remains to be seen if the Promise Atlas S8+ will rival that of the QNAP TVS-1282T3 or TS-453BT3 NAS, but let's take a moment to discuss what this new thunderbolt NAS can do
Promise Atlas S8+ Thunderbolt 3 NAS for Mac and Windows
Promise Atlas S8+ is designed to be a combination of easy shared storage for small groups working with the added benefit of hi-res video-editing and production workflows over thunderbolt for 4K editing and RAW production. Thanks to optional cards to choose from, it allows Thunderbolt 3 live access or 10Gbe network connectivity (providing varying levels of speed access) with iSCSI support. Featuring an intel i5 Quad Core and 16GB of DDR4 memory, a fast local user interface, several capacity options (factoring RAID considerations) and simple GUI make it perfect to centralize your workflow, provide many users simultaneous access, share finished work and backup your content to multiple sources to a single location. This is further backed up with cloud-based access too with popular platforms like Google Drive, OneDrive and Dropbox synchronization. Finally, Promise provides fully populated Atlas S8+ units with Enterprise-class 3-year warranty and 24/7 web/chat support.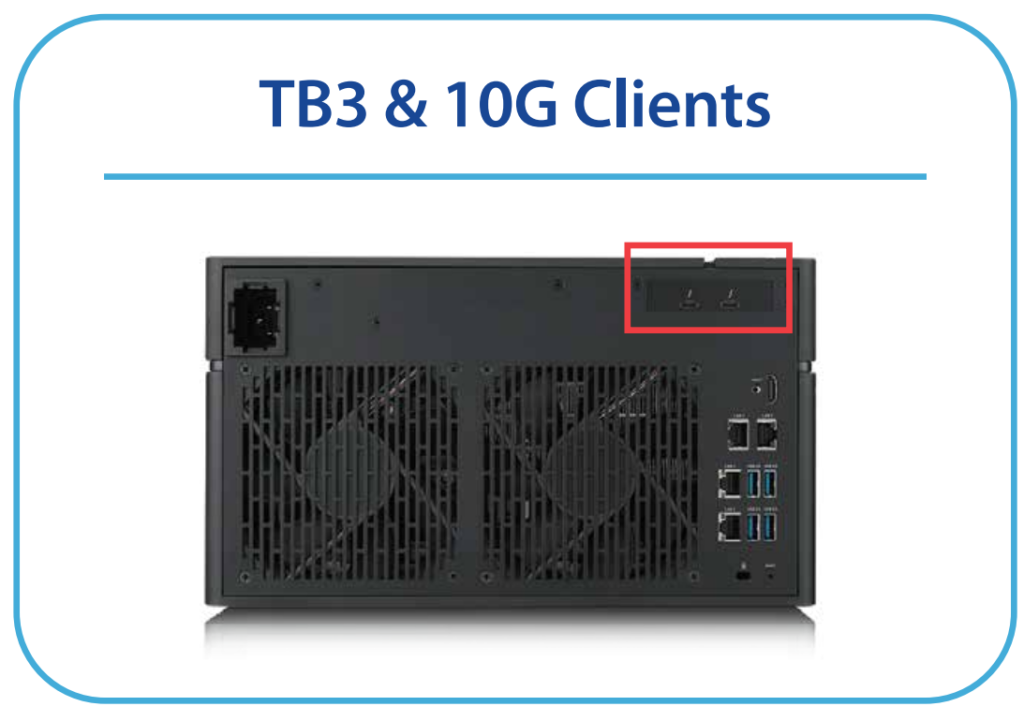 Key Features of the Promise Atlas S8+ Thunderbolt 3 NAS
The Promise Atlas S8+ features a number of key hardware and software factors that will make comparisons between it and the QNAP Thunderbolt 3 NAS inevitable. Take a look: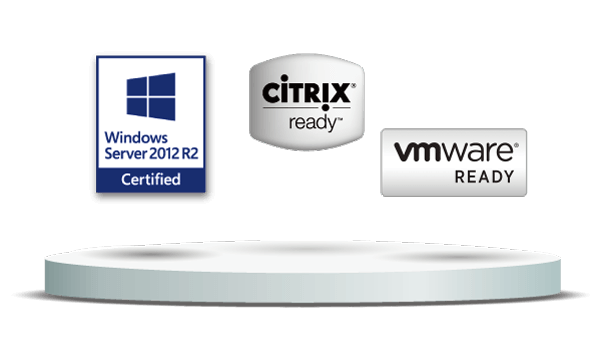 Intel® Core™ i5 2.7GHz Quad-Core (maximum 3.3GHz) Processor
16GB DDR4 SODIMM, optional upgrades to 32GB
Supports the latest 12TB and 14TB SATA Hard Drives, in 8 Hard Drive Bays, in lockable Trays, each with LEDs
Supports RAID 0, RAID 1, RAID 5, RAID 6 and RAID 10 as need
Arrives with NAS software with Business and Multimedia Applications
Arrives with 3-5 years Warranty (3 years limited warranty, an optional extended warranty on enterprise media)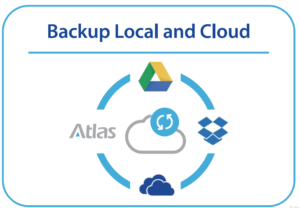 Choose between two Thunderbolt 3 USB-C ports (letting two Mac/Windows devices connect at ones) or twin 10GBe ports to connect with an existing 10GBe network (or directly connect to your system with a CAT6 cable). All whilst the device can be accessed by many, many users over 1Gbe on the device at the same time. So, editing+distribution in one device.
Optional SSD module for caching (SSD format unconfirmed)
HDMI Out Port (unconfirmed if HDMI 1.4b or HDMI 2.0)
4 USB 3.0 for adding external storage and making them network/internet accessible
Front Mounted USB Port with 1 Touch Copy BUtton, so you can backup the NAS/folders to an external drive at the touch of one button for off-site storage
Cloud Backup and Migration Supported by Google Drive, DropBox, One Drive
Virtualization Ready for BUsiness users, supporting VMware, Citrix and Hyper-V certified
Why Has Promise Released the Atlas S8+ Thunderbolt 3 NAS?
Originally I would have thought that perhaps Synology NAS would have been the first brand to release a Thunderbolt NAS to rival that of QNAP. However, Synology has been pretty open with the network-only attitude to their systems and unwilling to adapt the architecture to adopt Thunderbolt connectivity. But for a thunderbolt pedigree storage brand like Promise to adopt NAS in their existing range is both a great deal easier and a logical choice for photo and video editors who use thunderbolt speeds to edit external storage, but need a NAS to effectively distribute their product. The hardware and design of the Promise S8+ Atlus could be compared to that of the first generation QNAP thunderbolt Nas, the TVS-871T. However, this new Promise Atlas S8+ Thunderbolt 3 NAS features Thunderbolt 3 or 10Gbe as you see fit as a means of connectivity. It still remains to be seen how the promise Promise Atlas S8+ Thunderbolt 3 NAS will fair with rivalling QNAP NAS units.
When will the Atlas S8+ Thunderbolt 3 NAS be released?
What we have learnt from the Promise range of Thunderbolt 3 devices is that announcement and release can sometimes take many, many months and therefore I cannot see the Promise Atlas S8+ being released before Q3 of 2018.
What will be the Read and Write speeds of the Atlas S8+ Thunderbolt 3 NAS?
One of the most regular complaints people make about the QNAP Thunderbolt NAS range is regarding read/write speeds over Thunderbolt. Despite providing thunderbolt direct attached access to the storage media in the NAS, it is not the traditional plug-n-play method of connectivity you associate it thunderbolt storage and is a method of connectivity known as thunderbolt-over-IP. It means that your storage is connected with an IP. This is still very straightforward and only a little annoying the first time, but the result of this is that often connections over thunderbolt on a QNAP NAS are noticeably lower than that of a traditional thunderbolt 3 DAS, such as the Promise Pegasus or on Drobo 5D3. Now this new thunderbolt NAS is being designed by a brand chiefly associated with DAS storage, the hope is that we shall see significantly higher read-write speeds than those available on the QNAP thunderbolt 3 NAS. However, it is still too early to say.
Will the Promise Atlas S8+ Thunderbolt 3 NAS feature both Thunderbolt 3 and 10Gbe?
All current information indicates that the Promise Atlas S8+ NAS only has one available PCIe slot. This slot will either be populated by a Thunderbolt 3 card or a 10Gbe 10GBASE-T (so, RJ45 style connectivity) card. It is a shame we are not able to utilise both connections on this device at the same time as you can with a QNAP Thunderbolt Nas and both variations of the Promise Atlas S8+ NAS can be purchased separately.
What will be the Price of the Promise Atlas S8+ Thunderbolt 3 NAS?
PromiseThunderboltt 3 RAID storage is notoriously one of the most expensive options out there for budding photo and video editors looking for reliable RAID storage. However, in fairness, it is worth mentioning that they have the best warranty and hardware support of almost any DAS brand available. Likewise, most Promise thunderbolt RAID storage devices arrive pre-populated with hard drive media and it is important to factor this into the cost of your thunderbolt solution, to avoid comparisons between devices without hard drive media (though a part-populated like the Buffalo TeraStation NAS range would be a welcome option).

There is no doubt the Promise Atlas S8+ Thunderbolt 3 NAS will cost you £1500-2000+ and that does not even factor in the hard drive media, but with this will come a Thunderbolt storage and NAS enabled RAID device that shall hopefully rival that the long-established QNAP series. It is starting to look like this one-horse race has REALLY opened up! below are the SPecifications of both the hardware and software of the Promise Atlas S8+ Thunderbolt NAS for 2018
Software and Hardware Specifications of the Promise Atlas S8+ Thunderbolt NAS
User Management
• Local / domain user and group management
• Local / domain application privilege
• User quota for local and domain user
• Home folder
• Windows AD and LDAP
• Trust domain and support up to 200,000 domain users
General WG Backend Storage
• NAS application server (Gigabit/10GbE NIC)
• iSCSI storage (Gigabit/10GbE NIC)
• Direct attached storage with Thunderbolt 3.0
(40Gb/s)
File System
• ZFS , EXT2 , EXT3 , EXT4 , FAT, NTFS
FTP Server
• Supports data access from remote location via FTP
• FTP with SSL/ TLS (explicit) mode
• FXP supported
• FTP bandwidth control and connection control
• Passive FTP port range control
General WG Backend Storage
• NAS application server (Gigabit/10GbE NIC)
• iSCSI storage (Gigabit/10GbE NIC)
• Direct attached storage with Thunderbolt 3.0
(40Gb/s)
Backup Server
• 3rd party backup software support: Acronis True
Image, CA Brightstor ARCserve Backup, EMC
Retrospect, Symantec Backup Exec, LaCie
Silverkeeper
• Snapshot replication
• Time Machine backup server
• External storage device backup
• Block-level real time remote replication supports
instant, schedule backup management
• AMirror (Multi-side data synchronization)
• Cloud backup: Amazon S3
• Cloud synchronization: G
Disk Management
• Single disk, RAID0 , 1 , 5, 6, 10, 50, 60 and JBOD
(Linear Disk Volume)
• Multiple volume and storage pool
• User defined storage (Generic, Media, Database)
• Online pool/volume Capacity Expansion
• Pool/ volume usage threshold notification
• Self-encrypting drives (SED) pool level protection
• Pool write cache
• Scrub pool
• Convert cloned volume
• Virtual volume (mount disk from remote iSCSI target)
• Set free and replace disk
• HDD S.M.A.R.T.
• Built-in iSCSI target and initiator service
• External device management
• Global and dedicate hot spare disk
• Zero time RAID creation and quick rebuilding
• Auto Tiering
• SSD read/write cache
• Deduplication (volume and LUN)
• Snapshot (folder and LUN)
• Compression (volume and LUN)
• Thin Provision for LUN
• SSD Trim
File Manager
• File preview
• Embedded media player
• Filter capability
• Mount Cloud Drives Support (Google Drive,
OneDrive, Dropbox)
• Mount ISO image support
• CIFS, FTP, SFTP and WebDAV client
• Share link
• Team folder sharing
• Publish to Facebook, Twitter, Weibo
• Media library
• Media streaming
• Online document preview and editing
• Transcoding (online/offline)
• Compression support
Folder Management
• Advance file ACL
• Windows ACL
• Hide shared folder on Windows network
• Unicode support
• WORM (Write Once Read Many protection)
• Folder usage threshold notification
• Folder quota
System Tool
• NTP time settings
• Notification: E-mail alert (SMTP authentication),
Syslog, and SNMP
• System firmware upgrade
• Backup, restore, reset system settings
• Import system configuration
• Antivirus
• Smart fan
• IP access control
• Policy-based unauthorized IP blocking
• Secure remote login by SSH connection
• Connection list management
• USB, SNMP, UPS support
• Network recycle bin
• Import SSL certificate
• Real-time Resource (CPU, Memory, Storage, Disk,
Process) / Hardware/ service/ network resource
monitor
Power Management
• HDD hibernation
• Power schedule
• Wake on LAN
• UPS settings
• Recover from power outage
Articles Get Updated Regularly - Get an alert every time something gets added to this page!
This description contains links to Amazon. These links will take you to some of the products mentioned in today's content. As an Amazon Associate, I earn from qualifying purchases. Visit the NASCompares Deal Finder to find the best place to buy this device in your region, based on Service, Support and Reputation - Just Search for your NAS Drive in the Box Below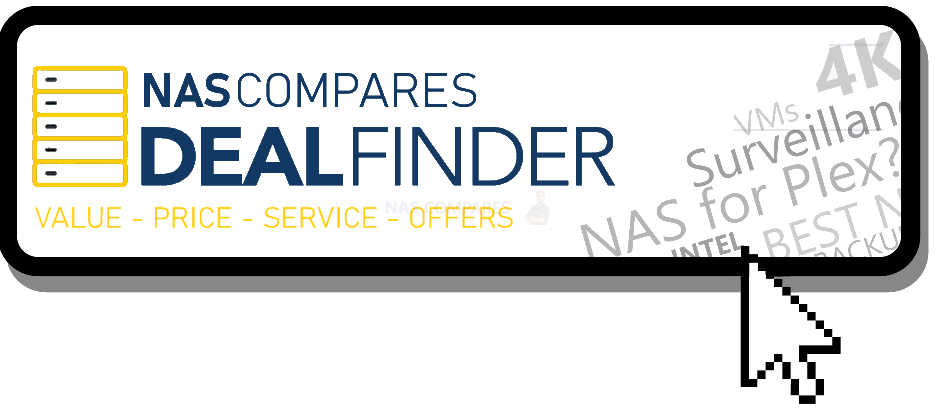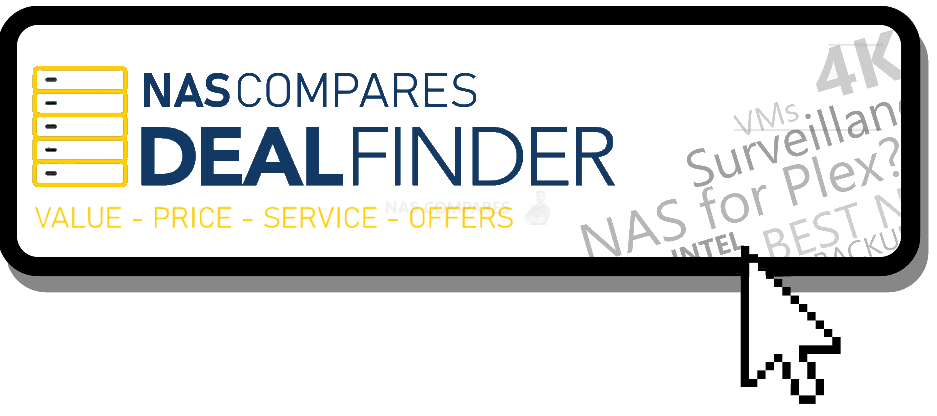 SEARCH IN THE BOX BELOW FOR NAS DEALS
Need Advice on Data Storage from an Expert?
We want to keep the free advice on NASCompares FREE for as long as we can. Since this service started back in Jan '18, We have helped hundreds of users every month solve their storage woes, but we can only continue to do this with your support. So please do choose to buy at Amazon US and Amazon UK on the articles when buying to provide advert revenue support or to donate/support the site below.


Finally, for free advice about your setup, j
ust leave a message in the comments below here at NASCompares.com and we will get back to you.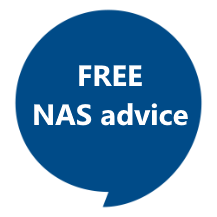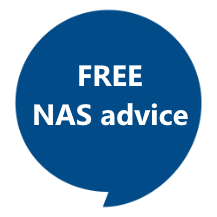 Need Help?
Where possible (and where appropriate) please provide as much information about your requirements, as then I can arrange the best answer and solution to your needs. Do not worry about your e-mail address being required, it will NOT be used in a mailing list and will NOT be used in any way other than to respond to your enquiry.
Terms and Conditions
Alternatively, why not ask me on the
ASK NASCompares forum
, by clicking the button below. This is a community hub that serves as a place that I can answer your question, chew the fat, share new release information and even get corrections posted. I will always get around to answering ALL queries, but as a one-man operation, I cannot promise speed! So by sharing your query in the
ASK NASCompares
section below, you can get a better range of solutions and suggestions, alongside my own.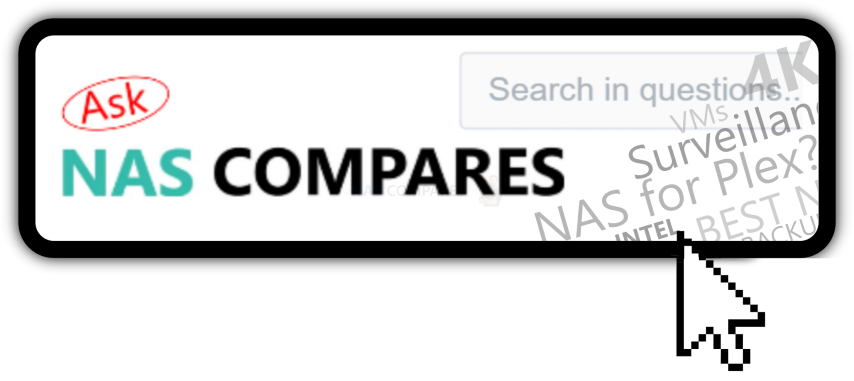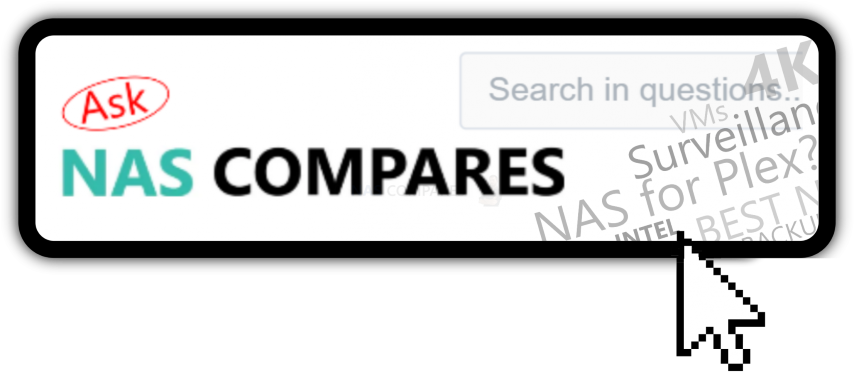 This description contains links to Amazon. These links will take you to some of the products mentioned in today's video. As an Amazon Associate, I earn from qualifying purchases