Synology DS918+ vs QNAP TS-453Be NAS Comparison
With the newest 2019/2020 generation of NAS drives being uncovered from Synology and QNAP of late, those looking to buy a new NAS Drive can be broken down into two types. Those who looked at the new Synology diskstation and QNAP NAS and said "yes please", and the ones who looked and thought, "nah, you are ok". Today, we want to look at the latter users who are looking at the potential bargains and price cuts that older NAS such as the DS918+ and  TS-453Be released back in 2017/2018 and have narrowed it down to these older units. There is no avoiding the fact that the Synology DSM and QNAP QTS software platform evolved and changes much, much faster than the hardware and even NAS drives that are 1-2 years old will still support some of the latest and most powerful innovations available in the latest firmware updates. So, today I want to focus on two especially popular NAS drives in the last 12-18months and help you guys decide between them.
What Can Both the Synology DS918+ vs QNAP TS-453Be NAS Do?
It should come as no surprise that regardless of which one of these two NAS drives you choose, you are looking at owning a NAS that supports 99% of all the applications and features that both Synology and QNAP NAS offer. When you buy a Synology DS918+, you get a completely accessible and fully featured software in Diskstation Manager (DSM) with its full range of inclusive applications for the software GUI, mobile applications, client apps and more. Likewise, the QNAP TS-453Be arrives with the QNAP QTS browser GUI and system software, featuring the mobile and client applications, as well as a large degree of third-party support. Whichever NAS drive you buy will provide support of:
Both units feature the Intel J3455 1.5-2.3GHz x86 CPU and plastic compact chassis, thereby reducing power consumption, noise and heat generated
Stream and transcode on the fly (so, live) 1080p HD or 4K media
Both the Synology DS918+ and QNAP TS-453Be NAS support AI supported photo and 'thing' recognition with 'Moments' and 'QuMagie' Respectively
Both units are DLNA certified so can be accessed, browsed and played from by popular DLNA devices, such as Amazon Firestick, Chromecast, Apple TV, Bose, Sonos, iPads, etc
Both are multi-bay, RAID enabled devices NAS devices that support JBOD, RAID 0, RAID 1 ( as well as SHR on the DS918+), as well as supporting the very latest SATA based 14TB and 16TB NAS Hard Drives from brands like WD, Seagate and WD-HGST
Both units can be expanded too with the Synology using a DX517 (independent storage) or the QNAP using the TE-002, TR-004, UX-500P and UX-800P.
Both devices run on their own proprietary operating system. Synology uses DSM 6.2.2 (7.0 beta yet?) and QTS use QTS 4.4.1 (at the time of writing) software that arrives free on the device – lots of apps, access, functionality and intuitively designed software at your fingertips
Both use and can be accessed equally by a multitude of mobile applications such as DS File, DS Video, DS Photo and DS Music for Synology and Qfile, QMusic, QVideo and QRemote on QNAP, available on iOS and Android
Both units support use as a surveillance station, arriving with two camera licences on the DS918+ and 4 licences on the QNAP TS-453Be (8 Licenses on QVR Pro too),  providing live access to at least x20 IP Cameras. Synology use the Surveillance Station App and QNAP use QVR Pro and Surveillance Station.
Both units are completely compatible with Windows, Android and Mac systems, as well as acting as a bring between software platforms to share and distribute files
Both can be used as a comprehensive iTunes server
Both units can be used as mail and business servers, providing excellent 3rd party CRM and first party CMS systems
Both units can be used as download stations, allowing you to set up tasks and schedules for downloading files and in popular formats such as BT, NZB, HTTP, FTP and more
So, regardless of which NAS drive you choose, you are going to own a very impressive and capable NAS drive.
What are the Specifications of the Synology DS918+ vs QNAP TS-453Be NAS?
If you have any experience of PC building or just general familiarity with the average specifications of a computer, then you have already noticed that both the Synology DS918+ and QNAP TS-453Be feature very similar traditional hardware elements, such as the same CPU and Memory, namely the Intel J3455 Quad Core Intel Celeron CPU and DDR3L memory, as well as 2 RJ45 LAN ports and USB 3.0. However, after that, there is a clear and distinct difference between the two brand's choice of hardware options. Alot of this comes down to the almost exclusively 'network/internet' access focus of Synology NAS and the 'network/internet AND local/direct access' available from QNAP NAS. Below are the pertinent specifications that should be taken into consideration from the DS918+ and TS-453Be
Model
Synology DS918+ NAS

QNAP TS-453Be NAS

Price

CPU
Intel J3455 1.5-2.3Ghz

Quad Core Celeron CPU

Intel J3455 1.5-2.3Ghz

Quad Core Celeron CPU

Memory
4/8GB DDR3L Memory (8GB Max)
2/4GB DDR3L Memory (8GB Max)
LAN
2x 1Gbe RJ45 LAN
2x 1Gbe RJ45 LAN
USB
3x USB 3.0
5x USB 3.0
Expandable
Yes, with 1x DX517
Yes, with Multiple TR002/4 or UX-500P/800P
Chassis
Plastic, Lockable Trays, NVMe Slots,

Twin Cooling Fans

Plastic, Removable Front Panel, PCIe Slot, HDMI,

Rear Speaker, Audio In/Out, Single Fan

CCTV Cameras
40 Cameras, 2 Licences Inc
40 Cameras, 4 Licences Inc for SurveillanceStation, 8x Licences for QVR Pro
Warranty
3 Years
2 Years
What should immediately consider is the choice of ports and upgrade options available in these devices (in green). The Synology DS918+ NAS is one of only a handful of NAS in the world that feature twin NVMe SSD slots for vastly improving internal data speeds (though this is limited to internal operations only, as there is only 1-2 LAN ports available, creating a 110-220MB/s bottleneck for external transmission speeds). Whereas the QNAP NAS features a bunch more options, such as a PCIe Upgrade slot for adding NVMe SSD cache cards, 10Gbe or a combination of the two (look at the QNAP QM2 range). This is included with the two HDMI ports, audio in/out ports and a speaker. Though only a comparatively low % of QNAP NAS users will take advantage of all these features, they mean the QNAP NAS has a better footing for handing internal AND external file speeds overall. If you intend to use third-party client software to enjoy your data, you will certainly see the advantage of this. That said, if you do not intend to use the NAS for these more direct access methods, or are more interested in the Synology NAS software (chat, office, surveillance, active backup, mail, drive, etc), then you will see things like HDMI and PCIe upgrades as nice, but ultimately of no use to you.
Why Should You Buy the Synology DS918+ NAS?
Released back in September 2017, the Synology DS918+ still continues to be one of the most popular NAS devices for home and small business. Here are the highlights of our review:
| | |
| --- | --- |
| DESIGN | With a newly created chassis released with improved ventilation, but still managing to keep compact (even introducing new hardware inside) this is by FAR the best Synology design yet. A welcome improvement to the old DS916+ chassis. |
| FEATURES | The Synology DS918+ NAS will do it all. If you need a NAS to watch and transcode 4K, Run several VMs, Apple time machine backups, host a plex media server, run an itunes server, run a business from, run surveillance cameras over the network, provide a CRM and CMS system, as well as host several websites – The DS918+ is the NAS server for you |
| PERFORMANCE | Easily one of the best performing Synology NAS devices available for home and small business users. Also if the default hardware isn't enough, this is the easiest to upgrade, featuring RAM upgrades and NVMe slots |
| VALUE | This could possibly be the best NAS of the year. We still have a couple of months before we can truly decide, but for this price and the HUGE amount of software and hardware option in the price, threshold make it irresistible. |
| | |
| --- | --- |
| DESIGN | The two rear fans, though fully controllable, cannot be completely switched off and this may annoy some people. However any noise they make on their lowest setting is still lower than the HDD you have installed. |
| FEATURES | Although it can do many of these tasks at once, if you need to do ALL of them at once, you will need a solid Intel Xeon at the least. |
| PERFORMANCE | Only fault I can find is that there is no 8GB Default version available to buy, as you found with the DS918+ (8GB). |
| VALUE | It is a shame that there is no 8-Bay option with this hardware – as the DS1817+ is rather disappointing by Comparison |
What Should You Buy the QNAP TS-453Be NAS?
It will come as no surprise that if you are interested in hardware, the QNAP TS-453Be is going to give you alot more to get excited about. That isn't to say that the software is not worthy of note, there is definitely some great software on the QNAP QTS software – in many cases, alot more innovative that what you find on the Synology DSM platform. Such as:
Much more controllable Media Management applications in their Photo, Video and Music Station applications
QuMagie App gives you greater facial and subject recognition with deep learning than moments
Better DLNA supported apps than Synology (Roon server, Twonky, KODI unofficially, Cinema24, etc
HDMI output allows you to use HD Station and use applications like Plex Media Server, RetroArch for Emulated gaming, Youtube and more directly
QVR Pro and Surveillance Station let you use local network, internet and standalone HDMI Monitor+Keybaord+Mouse control on IP Cameras with more camera licenses included than on the DS718+
Bringing the focus back to the matter of hardware, it is worth really taking a moment to consider what the QNAP Hardware can do for you, that the DS918+ cannot. The HDMI port allows you to use the NAS in a much more direct access way, similar to other devices that use a visual output. Media enjoyment, sound, stand-alone surveillance, using the NAS as a PC – all of these can be done with the TS-453Be HDMI enabled NAS. But what is more interesting is the PCIe slot that is on the TS-453Be. Along with the improved expandability of memory upto 8GB and Storage upto 10 drives with the UX-800P (as well as the newly release TR-002 2-Bay and TR-004 4-Bay), this PCIe slot allows you to add SSD caching slots to increase internal speeds, 10Gbe ports to increase external speeds or BOTH (with the QM2 series of upgrade cards). Ultimately this means that you can continue to evolve your storage in the years that pass in a way the DS918+ doesn't give you.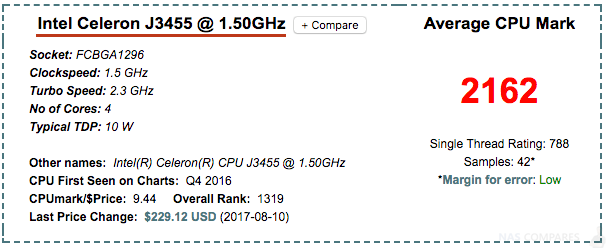 But there is no avoiding that the QNAP NAS is just a pinch less user-friendly in the initial use and though anyone with even a vague amount of PC use will be able to navigate, those with zero knowledge will struggle. If you are shopping for a NAS, in the same way, your would shop for a new PC/Laptop (looking at numbers, facts, benchmarks, stats), then you will certainly prefer the QNAP TS-453Be. However, if you shop for a NAS the way you shop for an iPad or Holiday (smoothness, fluidity, ease, frictionless), then you will prefer the DS918+ from Synology.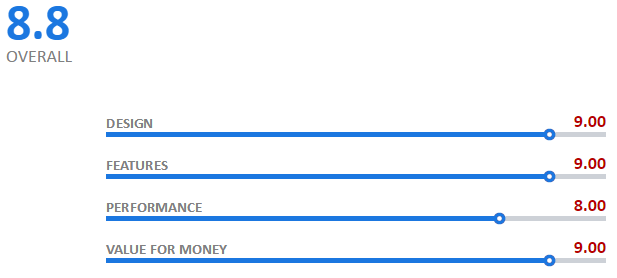 What Robbie Would Choose to Buy? DS918+ or TS-453Be NAS?
Choosing between the easy, smooth and network/internet focused Synology DS918+ and the Adaptable, innovative and hardware superior QNAP TS-453Be will genuinely come down to the kind of user YOU are. I often discuss that Synology Vs QNAP is very much like Apple Vs Android. Synology is designed around simplicity, ease and a priority towards their own software. With a Synology, the majority of the hard decisions (technical or otherwise) are hidden in the background, so you never see them. This leads to a much more 'setup and forget' architecture that brands like Synology, Apple and more love to promote – and buyers will often pay extra for this as they feel the money they spend now, they make back on saved time later. Whereas the QNAP NAS brand is more like Android. It is still very user-friendly, but more open configuration. You can have a much more bespoke and adaptable environment for your storage, as well as much more interesting and evolving hardware. This can lead to the occasional learning speed bump or the device asking your permission to do things, in a way the Synology NAS platform would steam ahead and do by default – how you feel about that sentence will largely dictate which NAS brand best suits you and which side you fall on will help you decide whether the easy-but-closed architecture of the Synology DS918+appeals to you, or the open-but-occasionally-unpredictable platform of the QNAP TS-453Be is more attractive to you.
In short, if you prefer:
Have alot of Apple Products
Use Amazon Alexa Reguarly
Are a Mac User
Are an iOS user
Are a Console Gamer
Want to use 1st Party Apps
Want the Fluid 'SHR' RAID
Want the 'BTRFS' file system

Have an Android Mobile
Use Google Home
Are a Windows PC/Laptop User
Use a Chromebook
Are a PC Gamer
Want HDMI out
Want to use 10Gbe at some point

You Should Buy the

Synology DS918+ NAS

You Should Buy the

QNAP TS-453Be NAS
| | | |
| --- | --- | --- |
| Model | Synology DS918+ NAS | QNAP  TS-253Be NAS |
| Price | | |
[/geot]
Articles Get Updated Regularly - Get an alert every time something gets added to this page!
This description contains links to Amazon. These links will take you to some of the products mentioned in today's content. As an Amazon Associate, I earn from qualifying purchases. Visit the NASCompares Deal Finder to find the best place to buy this device in your region, based on Service, Support and Reputation - Just Search for your NAS Drive in the Box Below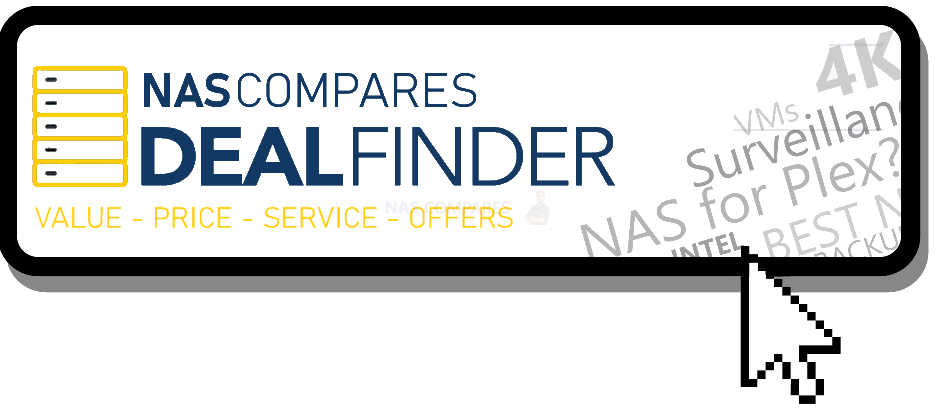 SEARCH IN THE BOX BELOW FOR NAS DEALS
Need Advice on Data Storage from an Expert?
We want to keep the free advice on NASCompares FREE for as long as we can. Since this service started back in Jan '18, We have helped hundreds of users every month solve their storage woes, but we can only continue to do this with your support. So please do choose to buy at Amazon US and Amazon UK on the articles when buying to provide advert revenue support or to donate/support the site below.

Finally, for free advice about your setup, j
ust leave a message in the comments below here at NASCompares.com and we will get back to you.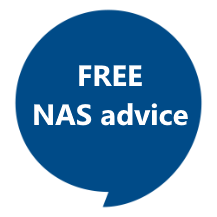 Need Help?
Where possible (and where appropriate) please provide as much information about your requirements, as then I can arrange the best answer and solution to your needs. Do not worry about your e-mail address being required, it will NOT be used in a mailing list and will NOT be used in any way other than to respond to your enquiry.
Terms and Conditions
Alternatively, why not ask me on the
ASK NASCompares forum
, by clicking the button below. This is a community hub that serves as a place that I can answer your question, chew the fat, share new release information and even get corrections posted. I will always get around to answering ALL queries, but as a one-man operation, I cannot promise speed! So by sharing your query in the
ASK NASCompares
section below, you can get a better range of solutions and suggestions, alongside my own.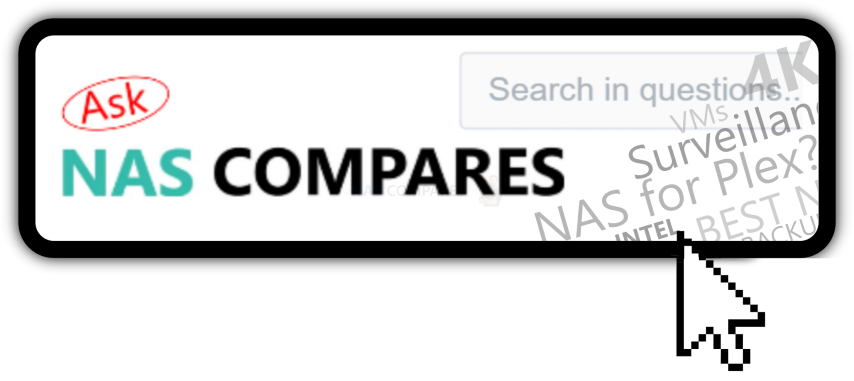 This description contains links to Amazon. These links will take you to some of the products mentioned in today's video. As an Amazon Associate, I earn from qualifying purchases
Summary
Reviewer
Review Date
Reviewed Item
Synology DS918+ NAS Vs QNAP TS-453Be NAS
Author Rating