Buying the Right NAS – Asustor or QNAP?
I watch a bunch of your videos and read the reviews in this site which helped me a lot as I am new to NAS world. I am looking for a backup solution for my family to backup photos/videos mainly. I am a power user with IT background, so set-up and installations are no issue of any technical level. We do not have a smart TV, just a plain HD monitor which is currently connected to a v1 chromeCast, which we cast youtube and netflix on. When we want to watch a downloaded movie, we have to connect a laptop with cable to the TV which isn't too much fun. So I do like the idea of a NAS with HDMI to smarten things up for us entertainment-wise. But the number one priority is backing up our android mobile phones and computer files. second is entertainment. We all use Gmail and our gdrives are all full. Our daugther is doing amature photography and she has 2 gmail accounts full. So we allocated 500USD for a purchase of a NAS. My parents will visit from the USA in 2 weeks, so we can amazon prime it to them and enjoy good U.S pricing. with all that said, 4TB I think is more than enough for us. Here is my current choice which I'd love to get your view on:

2nd choice:

Asustor AS6302T + AS-RC13 Remote – Approx $274

2x Seagate 4TB Nas Drive – Approx $99

1x 4GB DDR3 HyperX – Approx $24
Total: $500

QNAP TS-251B – Approx $270

QNAP Remote – $16

1x 4GB DDR3 HyperX – Approx $24

2x Seagate 4TB Nas Drive – Approx $99

total: $508
Obviously I am thinking future here, and the HDMI2 of the Asustor is added value, on another hand the PCIe of the QNAP is also cool. I tested an online demo of qnap, Synology and qnap operating systems. QNAP looks great, but I like the ASUSTOR one as well, and I like all the 3rd party apps. Both would do, maybe asustor portal is better for the TV Media center? not sure.
The Difference Between QNAP and Asustor NAS
Thank you for your Question. Choosing the right NAS for your needs is not always as easy as you would like. Often when purchasing your first NAS server, most of the decisions you make will be based on your understanding of home computers PCs and laptops. However, though a NAS server very similar in architecture to a regular PC, is it quite different in terms of hardware requirements and if you choose a NAS based on desktop PC knowledge, you run the risk of getting a device that at best is too powerful for your needs, or at worst is completely unsuitable for your storage requirements.
QNAP versus Asustor – Software Comparison
Here is an area in which QNAP and Asustor have started with the same plan, but ended with completely different results. If we begin with what is similar between QNAP and Asustor, both feature a comprehensive user interface that it's been regularly updated. Both have a host of RAID options, backup options, third-party cloud migration tools and multimedia applications readily available for free in their own app stores. So your Backup needs for you and your family will be covered on either device. Likewise, both brands have several mobile applications for Androidand iPhone devices in their respective stores, around 10 to 15 on each platform. However the key distinction between QNAP and Asustor now comes down to two simple priority – do you want First party or Third-party apps?
QNAP NAS invested heavily in their first-party own brand selection of applications. Everything from document editing software, Livestream applications, Photo and video viewing apps, and their own range of tiered and backup storage options. Additionally, most of their first party apps are free and an entire beta selection of apps constantly updated and developed. This is enhanced further with plugins and connections with apps like Plex and Apple Time machine which mean you can extend your existing setup to the QNAP proprietary apps.
In contrast, Asustor has spent less time developing first-party apps. They have several but by comparison, they have a fraction compared with QNAP,  giving you the ability to view and edit photos videos and music, backup tools, synchronisation tools and a host of apps you would consider mandatory. However, you have to give it to them that their support of third-party apps massively overshadows QNAP. They continue to support excellent third-party applications such as KODI, Twonky, Emby, Plex and more. Although a fraction of these is still available on QNAP,  the support of the third-party apps is still massively in favour of an Asustor NAS. Likewise, moving beyond entertainment, they have streaming multimedia apps, virtual machine software like Virtual Box and gaming emulation applications via Asustor that you would never see on a QNAP NAS today. Members of the QNAP community try to develop these tools unofficially, but as soon as a QNAP update rolls around, many of these often cease to function. So in terms of software, if you're having difficulty choosing between QNAP and Asustor, just remember, that for first party own brand apps go for QNAP. If you want third party and android store type freedom of application development, go for the Asustor.
QNAP versus Asustor – HDMI and Media
Given the setup and environment you are describing, I would definitely recommend a QNAP over an Asustor – this is because although the ADM and Asustor platform is very good, it is still behind QNAP in terms of applications over the HDMI output. The Asustor and Asustor Portal platform has some great and brand unique applications, but even though there are Netflix, Amazon Instant, YouTube and other dedicated HDMI apps on the Asustor, they do NOT run as well or as smoothly as the QNAP version. Alot of this is because of the way brands choose to display and allow control of applications typically. Below is my video review of the HDMI output on the Asustor Nimbustor 4 NAS Drive for an idea of what I mean
This is because in almost all cases, the QNAP NAS and HDMI output (HD Station) uses dedicated applications that are built for the purpose. When you install and use them over HDMI (with a remote control or mobile network remote app), they are complete software with a dedicated GUI and control. By way of comparison, here is my (older) review of the HDMI platform, HD Station, on the QNAP NAS system.
In the case of Asustor, a large % of there apps over HDMI will open a browser window and what you are seeing is a web browser that is full screen. This means that although it looks the same, it is far less responsive, does not control intuitively and often is difficult to close the app/window completely. Not all apps run like this, with exceptions like PLEX and their own dedicated first-party apps, but for the most part the apps will not feel fluid and if this is a NAS to be used by others (with yourself as the IT guy), then I would strongly recommend a QNAP for you on this occasion.
Here is a guide I made on Asustor Vs QNAP that should detail this for you a little more:
Ultimately choosing between a QNAP NAS and an Asustor NAS comes down to how comfortable you are with IT. With little price difference or physical build disparity between them, choosing between them has to be on a software and support choice. QNAP is a brand that has a strong first-party software support base and with a better budget for R&D, as well as pioneering work in Thunderbolt NAS and QuickConnect DAS on several of their units, you can see that they are investing heavily in their own wares. Whereas Asustor is a brand that has built a solid infrastructure but used it to enable users to use the apps and programs they are familiar with (Kodi, Milestone, VirtualBox, etc). So when choosing between QNAP and Asustor NAS, just think more about how technically savvy you are and your intended purpose.
Why Buy a QNAP NAS

Why Buy an Asustor NAS

Why Buy Either

Better Support OptionsBetter First Party App Support

Better Direct Access Options

Better Community Resources

More Enterprise Options

More Available

Wider 3rd Part HDMI App SupportA Pinch Cheaper to Buy

Better Options for Gamers

Typically Longer Warranty

Often Featured in Seasonal Sales

Better HDMI 2.0 Support

Many Mobile Apps for Android and iOsHuge collection of Free Apps in their respective App Stores

Best Price Vs Hardware in the NAS market

Support ALL modern NAS tasks and trends (depends on individual devices for full extent)
📧 LET ME KNOW ABOUT NEW POSTS 🔔
Join 1,570 other subscribers
Get an alert every time something gets added to this specific article!
This description contains links to Amazon. These links will take you to some of the products mentioned in today's content. As an Amazon Associate, I earn from qualifying purchases. Visit the NASCompares Deal Finder to find the best place to buy this device in your region, based on Service, Support and Reputation - Just Search for your NAS Drive in the Box Below
Need Advice on Data Storage from an Expert?
We want to keep the free advice on NASCompares FREE for as long as we can. Since this service started back in Jan '18, We have helped hundreds of users every month solve their storage woes, but we can only continue to do this with your support. So please do choose to buy at Amazon US and Amazon UK on the articles when buying to provide advert revenue support or to donate/support the site below.

Finally, for free advice about your setup, j
ust leave a message in the comments below here at NASCompares.com and we will get back to you.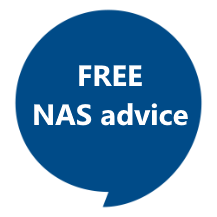 Need Help?
Where possible (and where appropriate) please provide as much information about your requirements, as then I can arrange the best answer and solution to your needs. Do not worry about your e-mail address being required, it will NOT be used in a mailing list and will NOT be used in any way other than to respond to your enquiry.
Support What We Do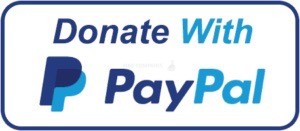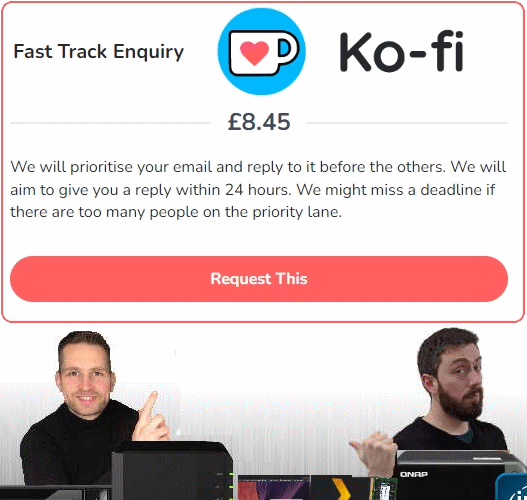 Terms and Conditions
Alternatively, why not ask me on the
ASK NASCompares forum
, by clicking the button below. This is a community hub that serves as a place that I can answer your question, chew the fat, share new release information and even get corrections posted. I will always get around to answering ALL queries, but as a one-man operation, I cannot promise speed! So by sharing your query in the
ASK NASCompares
section below, you can get a better range of solutions and suggestions, alongside my own.
This description contains links to Amazon. These links will take you to some of the products mentioned in today's video. As an Amazon Associate, I earn from qualifying purchases