NAS Drive that is Specialized for Audio
Question time from the Advice corner. Today it is about the right NAS for those in the audio industry:
I'm trying to find a NAS for music production. I have a large amount of samples and virtual instruments I'd like to store on the NAS and work off where possible, (at least when I'm home, but if possible remotely as well). I use Mac and mainly Ableton Live / Logic Pro with sample libraries on Kontakt. It would also be good to host my website if possible, but I haven't looked into that, and it's not a make or break at all. The use of photo indexing would be really useful as well.

I currently have a Synology DS411j which has been super reliable, just very slow. I'm looking at the Synology DS918+ as it has quad core and up to 8gb RAM. I did look at the QNAP NAS, but have read several reports of reliability issues. Any thoughts or feedback on your recommendations would be much appreciated.
Thanks for you time,

Budget – £1,000

Capactiy – 8-10TB

Choosing the Right NAS for Audio Lovers
Of all the types of files that a NAS drive will handle, none can be more divisive than audio files. On the face of it, when more people think audio, they think MP3s… which for the most part, are a doddle (slang – meaning easy, you would be amazed!). However, there are several particularly complex audio types that NAS systems can find tough and for those types you will need to look at much more capable CPUs. Given you are looking at using professional audio software tools, you will already have a library that is is 1 or two preset formats (that you have graduated into overtime for reliability and usability). The Audio format defines the quality and loss of audio data, so it is no surprise that you will want to use the top end! Based on application different type of audio format are used. Audio formats are broadly divided into three parts:
Uncompressed Format
Lossy Compressed format
Lossless Compressed Format
The complexity and compression of the audio you want to play/access on your NAS will make al the difference in the device you choose. For example, these are four of the most common 'trouble' file formats for a NAS:
FLAC – It stands for Free Lossless Audio Codec. It can compress a source file by up to 50% without losing data. It is most popular in its category and is open-source.
MP4a – It stands for Apple Lossless Audio Codec. It was launched in 2004 and became free after 2011. It was developed by Apple.
ALAC – It stands for Windows Media Audio. But it is least efficient in term of compression and is not open-source. It has limited hardware support.
WAV (though not all) – It stands for Waveform Audio File Format, it was developed by Microsoft and IBM in 1991. It is just a Windows container for audio formats. That means that a WAV file can contain compressed audio. Most WAV files contain uncompressed audio in PCM format. It is just a wrapper. It is compatible with both Windows and Mac.
Given that you are using more audio-centric tools, then you will certainly need to look into an Intel 64bit x86 based CPU and at least 4-8GB of memory. It is also worth highlighting that if you are choosing a Synology NAS, this kind of hardware will allow you to create fast photo indexings (and thumbnail generation) with this kind of hardware inside, as well as take advantage of Synology Moments/Synology Photo Station 6/Synology Photos (DSM 7) for that faster indexing and search functionality above your older existing NAS. I have recommended 3 Synology NAS drives below that meet your needs. Remember that these do not include Hard drives SSD and this will certainly affect yoru budget (as well as yoru local TAX)
DS918+ NAS

Pros – Good CPU, Good cost vs RAID, SSD Cache bays to improve performance later

Cons – Only 2x 1Gbe ports, only 4 Bays

DS1618+ NAS

Pros – 6 Bays, 4 1Gbe, PCIe upgradable, better build quality

Cons – CPU is older not supporting 4K, expensive

DS3018xs+ NAS

Pros – Pentium CPU, 5yr warranty, SRS included, powerful, DDR4 Memory, great build quality

Cons – VERY expensive, no SHR fluid RAID supported

Buy from Amazon (and support this site)
Buy from Amazon (and support this site)
Buy from Amazon (and support this site)
NAS and Professional Audio
IMPORTANT THINGS TO REMEMBER
Essentially any NAS that allows you to access files can do the job, but the fact is that you need to consider that:
1, As long as the Audio software you are using can access a remotely mounted drive, you should be OK
2, The size of the audio files. Sound software like Audacity records fairly HUGE WAV. files and even a super powerful NAS drive, if connected over regular 1Gbe networks, will only give you a MAXIMUM of around 109MB/s – which if you file exceeds this, will result in a bottleneck, then system hanging/crashing whilst accessing. You may need to consider making the jump from 1Gbe towards 2.Gbe, 5Gbe and 10Gbe. See the article below:
3, NAS Brands have a very different focus on users accessing their files. With each brand giving network/internet access after that things get very different. I cannot really comment on reliability and suitability, as I have heard stories (good and bad) about every single NAS brand, but below is a summary of the key brand's file access focus.
Synology NAS – Favoured by Mac users, user-Friendly file access, network/internet access ONLY, simple setup and easy learning curve, majority of the unit cost goes towards software development, BTRFS support and SHR fluid RAID system
QNAP NAS – Much more familiar to windows/android users, a tiny bit of a learning curve compared with Synology, access over MANY ways including the internet, network, HDMI, remote control, KVM, 10Gbe, 5Gbe, Thunderbolt and DAS, much more configurable, supports more formats, majority of the unit cost goes towards hardware
Terramaster NAS – Much younger brand, more desirable to Mac/Android users, Network/Internet Access, Lower price, fewer first-party apps, majority of the cost goes to the hardware, good as a network drive for audio users. BTRFS support
Asustor NAS – Good middle-ground for hardware/software between Synology and QNAP, Internet/network-based access + HDMI and 2.5Gbe options, BTRFS access
Drobo NAS – Favoured by Mac users, but a little simplistic in the world of NAS, fewer apps, but BeyondRAID fluid RAID system, mac file format system, network/internet-only access
WD NAS – Very simple but affordable NAS system in their WD My Cloud range. Internet/Network only access
Netgear NAS – for Audio users, the more simple of the bunch – more advisable for business and enterprise users who want robust storage for data center/VM/large scale backup use.
Articles Get Updated Regularly - Get an alert every time something gets added to this page!
This description contains links to Amazon. These links will take you to some of the products mentioned in today's content. As an Amazon Associate, I earn from qualifying purchases. Visit the NASCompares Deal Finder to find the best place to buy this device in your region, based on Service, Support and Reputation - Just Search for your NAS Drive in the Box Below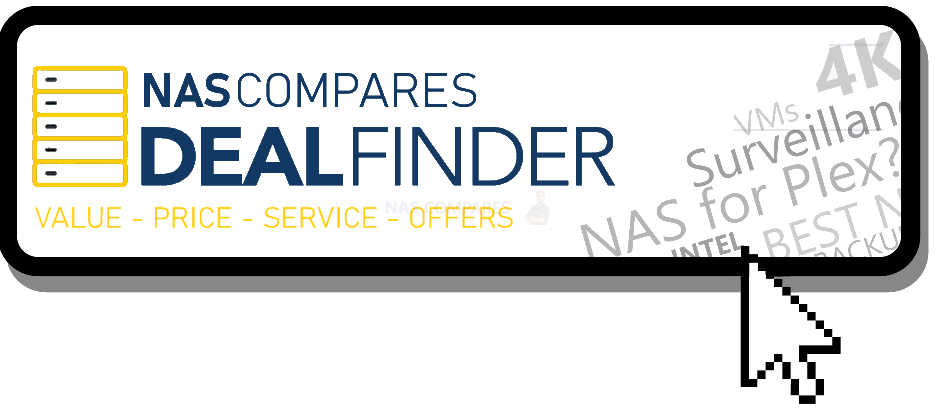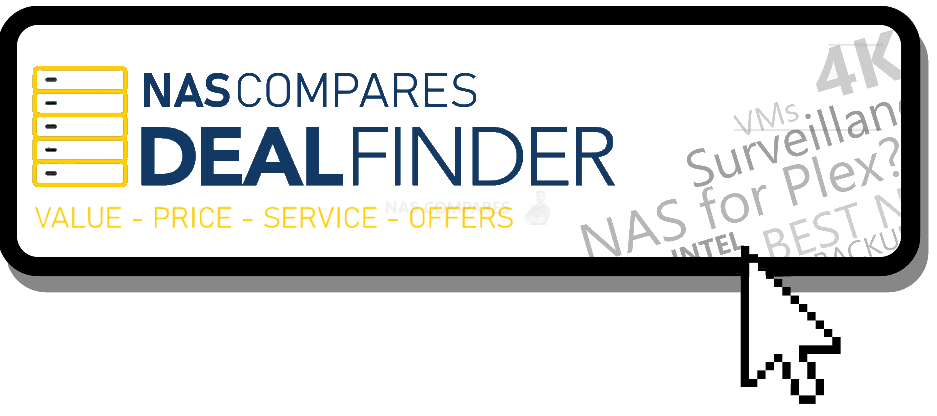 SEARCH IN THE BOX BELOW FOR NAS DEALS
Need Advice on Data Storage from an Expert?
We want to keep the free advice on NASCompares FREE for as long as we can. Since this service started back in Jan '18, We have helped hundreds of users every month solve their storage woes, but we can only continue to do this with your support. So please do choose to buy at Amazon US and Amazon UK on the articles when buying to provide advert revenue support or to donate/support the site below.


Finally, for free advice about your setup, j
ust leave a message in the comments below here at NASCompares.com and we will get back to you.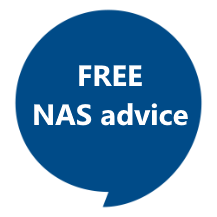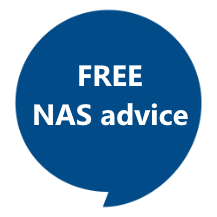 Need Help?
Where possible (and where appropriate) please provide as much information about your requirements, as then I can arrange the best answer and solution to your needs. Do not worry about your e-mail address being required, it will NOT be used in a mailing list and will NOT be used in any way other than to respond to your enquiry.
Terms and Conditions
Alternatively, why not ask me on the
ASK NASCompares forum
, by clicking the button below. This is a community hub that serves as a place that I can answer your question, chew the fat, share new release information and even get corrections posted. I will always get around to answering ALL queries, but as a one-man operation, I cannot promise speed! So by sharing your query in the
ASK NASCompares
section below, you can get a better range of solutions and suggestions, alongside my own.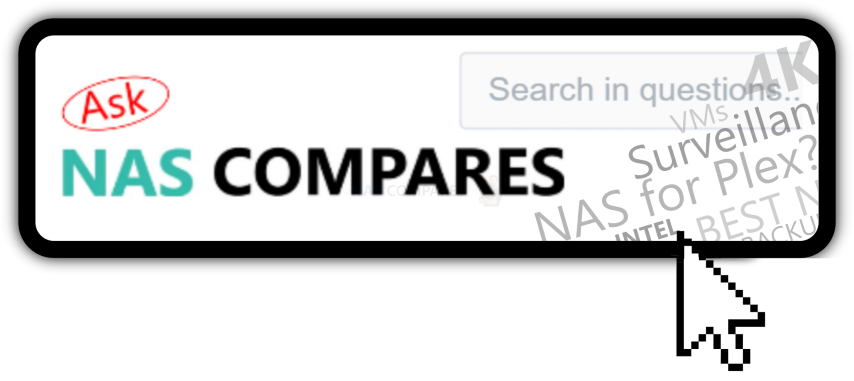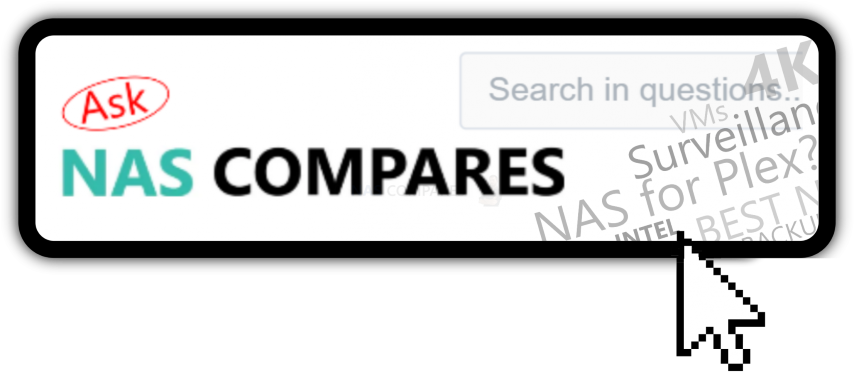 This description contains links to Amazon. These links will take you to some of the products mentioned in today's video. As an Amazon Associate, I earn from qualifying purchases