NAS Bargains this Boxing Day 2019
If you have been looking for the right time to buy your first NAS this 2019, then you would be hard pushed to find a better time that Boxing Day Sales 2019. The event is going to last for the next 36 hours, so fast shopping is going to be important. Luckily for you, I have already taken a fast look at all the NAS deals, sales and bargains this Boxing Day and below have broken down the best deals RIGHT NOW. Remember that all the savings and prices are only available as long the stock does – so you better be FAST!
Synology NAS Deals on Boxing Day 2019


Synology NAS is still one of the most popular brands in network attached storage today. Because they release new units every year, you will definitely see deals from Synology NAS this Boxing Day 2019. Keep an eye open for deals on the Synology DS918+ 4-Bay Plex NAS, the great value DS218+ 2-Bay and the fantastically low cost DS119j 1 Bay NAS. In previous years we have seen a lot of 2-Bay and 4-Bay Synology NAS reduced by as much as 15% in price compared with the latest models (which are near identical), and even more in the Amazon warehouse. These are the best Synology NAS Bargains this Boxing Day.
% Previous Series Clearance
Synology DS119J 1-Bay NAS

Dual Core 800Mhz ARM 32bit CPU – 256MB – 1-Bay

DS119j is an ideal entry-level network-attached storage solution for personal users. Fast yet power-saving, DS119j brings an intuitive file management experience with great data transmission speed and extremely low power consumption.
% Price Drop
Synology DS918+ 4-Bay NAS

Quad Core 1.5-2.3Ghz 64bit CPU – 4/8GB – 4-Bay – NVMe SSD Bays

Synology DS918+ is designed for small and medium-sized businesses and IT enthusiasts. With a powerful built-in AES-NI hardware encryption engine, DS918+ provides exceptional encrypted file transmission. Also capable of transcoding up to two channels of H.265/H.264 4K videos at the same time, DS918+ is ideal for sharing and storing ultra-high definition media content.
% Exclusive Offer
Synology Realtek Value Series NAS Range

Quad Core 1.4Ghz ARM 64bit CPU – 1/2GB – 2/4 Bays – 4K Transcoding

Versatile NAS server for centralized file storage and real-time 4K H.265 video transcoding. Synology DS218, DS218 and DS418play arrive with a new 64-bit quad-core processor, delivering excellent data transfer speed, large storage volume management, and 10-bit 4K H.265 video transcoding on the fly. Access files on your Synology NAS over the Internet without the hassle of setting up port forwarding rules, DDNS, or other complicated network settings. QuickConnect allows you to connect via a secure, customizable address, so that you can instantly access media and work files on any Internet-connected device with no additional charge.
QNAP NAS Deals on Boxing Day 2019


QNAP gives you so much for your money when you buy one of their NAS devices and for those looking for a multimedia server this Boxing Day 2019, they are easily the hot tip for a bargain NAS. They release many new NAS devices every year and therefore you will see some great storage choices for both home and business from them on Boxing Day 2019. Look out for Bargains in the 2017 and 2018 NAS range, such as the TS-228A Backup NAS, TS-251B Upgradable NAS and TS-832X 10Gbe NAS of 10% or more. Keep your eyes extra peeled to get hold of one of the few remaining QNAP TS-453B NAS left too.
% Price Drop
QNAP TS-251B 2-Bay NAS

Dual Core 2.0-2.5Ghz 64bit CPU – 2/8GB – 2-Bay – HDMI – PCIe

The TS-251B combines secure data storage and multimedia entertainment into one device. Featuring a PCIe slot, the TS-251B is QNAP's first home/SOHO NAS that allows you to flexibly extend its functionality and potential applications. You can install a QNAP QM2 card to provide M.2 SSD caching/10GbE connectivity and use with Qtier auto-tiering storage to enhance overall system performance; or install a wireless network card (such as the QNAP QWA-AC2600) to turn the TS-251B into a wireless access point and to wirelessly stream your multimedia throughout your home. The TS-251B supports dual-channel H.264 hardware decoding and transcoding, allowing you to enjoy watching NAS media files smoothly across various devices
% Limited Reduction
QNAP TS-351 3-Bay NAS

Dual Core 2.4Ghz x86 64bit CPU – 2GB – 3-Bay

0% of QNAP users choose to build RAID 5 array for their NAS for higher data protection, better system performance and more available storage space. The TS-328 is QNAP's first 3-bay NAS, allowing you to build a RAID 5 array on your NAS with the fewest disks. Powered by an Intel Intel Celeron J1800 dual-core 2.41 GHz processor, the TS-328 features a minimalist design that easily fits into your home or commercial space. With a variety of multimedia applications, transcoding capabilities and cross-device file backup and synchronization, the TS-328 provides a highly cost-effective solution for storage, backup, file management, and sharing. As well as featuring 3 additional M.2 SSD Bays
% Limited Reduction
QNAP TVS-872XT 8-Bay NAS

Quad-Core 8th Gen  i5 CPU – 16/32GB – 8-Bay – TB3 –  PCIe Slot – 2 LAN – HDMI 4K – 10Gbe

Powered by an 8th generation Intel® Core™ processor, the high-performance TVS-872XT NAS features both 10GBASE-T and Thunderbolt™ 3 high-bandwidth connectivity for tackling heavy workloads and smoothly transferring, displaying and editing 4K videos in real-time. The TVS-872XT has an HDMI 2.0 port which supports 4K (3840 x 2160) 60Hz output, providing great benefits for applications like video production/editing, industrial design and professional photography that demand on-image resolution and color realism as well as intensive media storage, transfer and display. By connecting the TVS-872XT to a HDTV via the HDMI output, you can directly view multimedia content saved on the NAS on a bigger screen. You can also download and install versatile multimedia apps from Ubuntu® Software Center through QNAP Linux Station. QNAP's HD Station also allows users to directly enjoy multimedia using the HD Player or third-party players such as Plex® Home Theater.
Asustor NAS Deals this Boxing Day 2019


Asustor in 2019 now gives you so much storage, ability and application support, at a low price and are a firm online shopper favourite. Due to the release of the new 2.5GBe AS53 Nimbustor 2 and 4 NAS range and affordable folder AS40, you will definitely see bargains for the older version NAS drives, as they will be on clearance and often feature in the Amazon warehouse this Boxing Day 2019. Take a look.
% 2.5Gbe NAS Price Drop
Asustor Nimbustor 4 NAS

Quad Core J4105 CPU – 4/8GB – 2.5Gbe – HDMI 2.0a 4K – 4 Bays – 3yr Warranty

The Nimbustor 4 utilizes the Intel Gemini Lake Celeron J4105 Quad-Core CPU and is 30% faster than Apollo lake. The Celeron J4105 also doubles the on-chip cache to 4MB, making the Nimbustor 4 one of our fastest NAS devices ever. The Nimbustor 4 comes with four Gigabytes of DDR4 RAM and can be upgraded up to 8GB. DDR4 RAM provides up to 30% greater performance than DDR3 while also lowering energy requirements by 40%. The Nimbustor 4 provides two 2.5-Gigabit Ethernet ports. Enable up to 150% faster performance than Gigabit Ethernet with compatible hardware and up to 5 Gbps using Link Aggregation. *Link Aggregation only supported with compatible hardware. Please check beforehand and verify that Link Aggregation is supported on your equipment. Take a look at the all new gaming-inspired elements brought to ADM. ASUSTOR NAS devices offer live stream records in up to 4K HDR to be saved directly onto a NAS without affecting game performance. For gamers without large hard drive capacities, LAN parties and internet cafés, ADM offers iSCSI to store less demanding titles to play across multiple devices simultaneously.
% Series Reduction
Asustor AS4004T NAS

Dual Core Marvell ARMADA-7020 1.6GHz CPU – 2GB – 4 Bays – 10Gbe

The AS40 series diamond-cut exterior has a magnetic cover for easy access to hard drives within. Its front panel hexagonal design creates a lightweight, yet strong frame for added durability and protection. The AS40 series also comes with a better cooling design, allowing for better airflow, allowing for higher longevity and lower failure rates. The AS40 series diamond-cut exterior has a magnetic cover for easy access to hard drives within. Its front panel hexagonal design creates a lightweight, yet strong frame for added durability and protection. The AS40 series also comes with a better cooling design, allowing for better airflow, allowing for higher longevity and lower failure rates. ASUSTOR's AS40 series introduces its new tool-free caddies as a way to simplify installation of hard drives. Each NAS comes included with brackets to install the drive easily. On the AS40 series, hot-swapping of hard drives is supported, allowing you to change hard drives easily without powering down the NAS.
TerraMaster NAS Deals this Boxing Day 2019
Because of the popularity of the affordable, simple and straight forward Terramaster NAS range of devices from western digital, they are a popular NAS choice for students, small office environments and those that want simple yet effective backup solutions. Currently, Amazon lists the F2 2-Bay and F4 4-Bay at the lowest price anywhere and thanks to large bulk buying by online retailers, we fully anticipate these devices to be a pinch lower during Boxing Day. Don't agree? Take a look below:
% 10Gbe NAS Price Drop
TerraMaster F5-422 NAS

Quad Core 1.5-2.3Ghz 64bit x86 CPU – 4/8GB – 5-Bays – 10Gbe – HDMI

Internally the hardware that this unit arrives with is very competitive at this price point, even without 10Gbe. Include 10Gbe into the mix and this could likely be one of the most affordable Intel/4K enabled 10 gigabit NAS drives in the market right now. The Terramaster F5-422 5-Bay NAS features an Intel CPU and 4GB of DDR3 memory which is not even the limit, opening up the device and installing an additional 8GB stick is very easy indeed. This internal hardware certainly enables a number of features that a large number of cost-effective ARM CPU could not. Most important of which is acting as a proficient and encoding enabled Plex media server.

The device can support many users at the same time, each with their own login and privileges thanks to this CPU. All the while, setting up, configuring and maintaining a stable RAID across all available hard drives or SSD. However, if your budget is tight, you will be pleased to hear this device can function with a single HDD/SSD if need be and you can add further storage media as your budget allows (and expanding a RAID).
% Price Change
TerraMaster F4-220 NAS

Diual Core Celeron CPU – 2/8GB – 4 Bays – 4K Enabled – 1x LAN

Overall the terramaster F4-220 NAS is definitely worth the price. I have seen numerous NAS brands grow in the last 8 years and the speed with which terramaster is developing, both the hardware and software, massively outpaces the likes of Synology and QNAP, that have taken twice as long to reach the point that terramaster has. If you are looking to buy your first NAS, but want to ensure that you get maximum features at a modest price-tag, you genuinely would be hard pushed to beat the Terramaster F4-220 right now in 2018.

That said, there is no denying that some cost-cutting measures have taken place in the chassis and other more fully featured software choices such as btrfs and link aggregation have been omitted with this device. However, you will never find features like those, or software options with this hardware at this price limit and the Terramaster F4-220 serves as a great middle ground for those that want their cake and eat it in their first steps into the world of NAS.
WD Red and Seagate Ironwolf Deals this Boxing Day 2019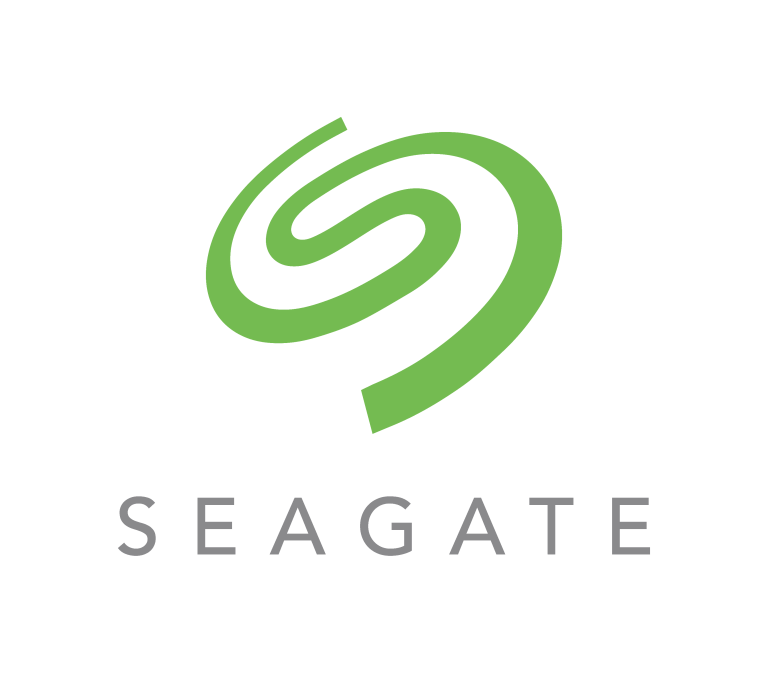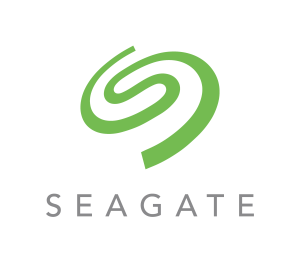 What good is a NAS without reliable NAS hard drives media? Luckily, like every year, this Boxing Day 2019 we will see insane offers on WD Red and Seagate Ironwolf hard drives. These two hard drive brands are the most popular NAS media providers in the world and with Amazon selling thousands of units every day, it would be insane not to see them feature heavily this Boxing Day. Right now 4TB of storage is considered the standard for NAS and I'm pleased to say that both 4TB WD Red and 4TB Seagate ironwolf NAS drives are at a great price.
| | | |
| --- | --- | --- |
| Seagate Ironwolf 4TB NAS HDD | Seagate Ironwolf 6TB NAS HDD | Seagate Ironwolf 10TB NAS HDD |
| | | |
| | | |

Hot Tips when you Buy a NAS this Boxing Day 2019
In order for you to get the very best NAS deals this Boxing Day, here are some hot tips that I have personally used for the last few years to get the very best deals.
Amazon Warehouse Deals are 20% lower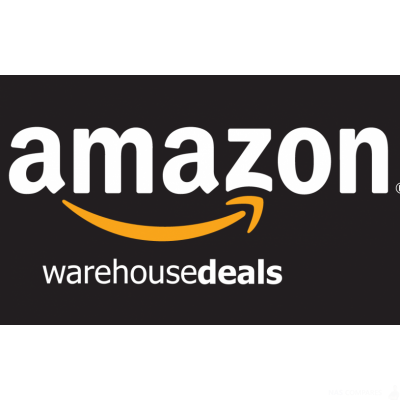 For those that aren't aware, Amazon has a whole section of their website that is dedicated to pre-owned and opened items. This includes both NAS, hard drives, SSD and more for your storage. During Amazon Boxing Day 2019, the discount on these broken-seal items will be increased by an additional 20% and for those looking for an insane bargain, this will be irresistible.
Another tip when buying NAS or Hard Drives from Amazon Warehouse is that although (as they are broken seal/used/returned items) they have a shorter warranty from Amazon, you will almost certainly be able to claim the FULL warranty coverage from Synology, QNAP, WD or Seagate. They just want your serial number and a receipt of purchase – this will not state the amazon reduced warranty.
Amazon Warehouse for different countries can be found below:
Amazon Warehouse USA
Amazon Warehouse UK
Amazon Warehouse Germany
Latest Deals Update and Notifications


If you want to make sure you see the LATEST Boxing Day deals for NAS (as new ones are added every hour) then I would recommend checking the official Amazon Prime page here regularly. It will also include the very latest Lightning Deals too
US Amazon – Amazon Boxing Day Page
UK Amazon – Amazon Boxing Day Page
Amazon Prime for FREE
The prices listed on Amazon for NAS during the Boxing Day event are only available to Prime members. If you are not a member, don't worry, as you can use the 30-Day free trial to sign up for a Prime, or just pay for 1 month of Prime as a student and get it at 50% off. Then after you finish your purchase, you can cancel your subscription. The other bonus of this is that you will qualify for fast, next day delivery for free. I would recommend however that you do not cancel your subscription until you have received your order and tested your item.
As then you will still be able to take advantage of the fast and free return policy extended to Prime members. This is especially useful when buying NAS Hard Drives and you are worried about broken drives!
Improved Delivery on your NAS Boxing Day Deal
It is a well-known fact that Amazon Prime membership includes free next day delivery and Amazon has even upped the stakes by stating that they will be providing the fastest-ever Boxing Day delivery of just 14 minutes between the cart and the courier, last year we saw and heard numerous examples of delivery issues with Boxing Day deals, adding 2-3 days on supposed next-day shipping.

If any of your Amazon Prime delivery dates are not the 24 hours turn around that they promise, then definitely complain to Amazon after you receive your goods (not before) as they will almost certainly have a deluge of customer enquiries after Boxing Day 2019 and  in an effort to conclude the matter, you might get an additional discount, a gift vouchers or more. Currently, the trending 'gesture of goodwill' gift is a free month of Prime membership.
📧 LET ME KNOW ABOUT NEW POSTS 🔔
Join 1,409 other subscribers
Get an alert every time something gets added to this specific article!
This description contains links to Amazon. These links will take you to some of the products mentioned in today's content. As an Amazon Associate, I earn from qualifying purchases. Visit the NASCompares Deal Finder to find the best place to buy this device in your region, based on Service, Support and Reputation - Just Search for your NAS Drive in the Box Below
Need Advice on Data Storage from an Expert?
We want to keep the free advice on NASCompares FREE for as long as we can. Since this service started back in Jan '18, We have helped hundreds of users every month solve their storage woes, but we can only continue to do this with your support. So please do choose to buy at Amazon US and Amazon UK on the articles when buying to provide advert revenue support or to donate/support the site below.

Finally, for free advice about your setup, j
ust leave a message in the comments below here at NASCompares.com and we will get back to you.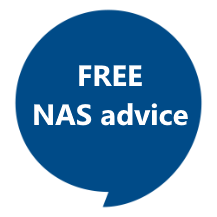 Need Help?
Where possible (and where appropriate) please provide as much information about your requirements, as then I can arrange the best answer and solution to your needs. Do not worry about your e-mail address being required, it will NOT be used in a mailing list and will NOT be used in any way other than to respond to your enquiry.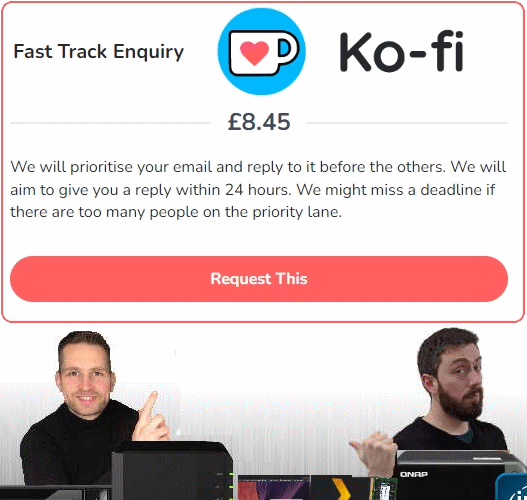 Terms and Conditions
Alternatively, why not ask me on the
ASK NASCompares forum
, by clicking the button below. This is a community hub that serves as a place that I can answer your question, chew the fat, share new release information and even get corrections posted. I will always get around to answering ALL queries, but as a one-man operation, I cannot promise speed! So by sharing your query in the
ASK NASCompares
section below, you can get a better range of solutions and suggestions, alongside my own.
This description contains links to Amazon. These links will take you to some of the products mentioned in today's video. As an Amazon Associate, I earn from qualifying purchases