Maximize Service Availability, Minimize Downtime – The
SA3200D

RackStation NAS

Synology SA3200D features a dual controller architecture to ensure operations and core business functions are not severely impacted by a disaster or unplanned incident that take critical systems offline. The hardware redundancy mechanism leverages controllers, power supplies, and fans to prevent a single point of failure. Powered by the intuitive and feature-rich operating system DiskStation Manager (DSM), SA3200D provides comprehensive protection for network, file services, and applications.
Synology
SA3200D

NAS Highlights
Active-passive dual controller design in a single chassis, maximizing service availability with minute-level failover time
Highly available infrastructure with a competitive price-performance ratio of US$0.05 per gigabyte
A scalable shared storage architecture of more than 500 TB raw capacity with minimal performance impact
Automatic failover mechanism, protecting services in real-time and prevent a single point of failure
Easy to deploy and manage data services intuitively with DiskStation Manager (DSM), providing a unified experience across Synology platforms and support comprehensive software applications
Certified virtualization solution with license-free workload protection

Synology
SA3200D

– Designed with High Availability and Scalability in Mind

Underneath the 2U chassis are dual controller modules in an active-passive architecture, each connected to the other by the reliable, high-speed Non-Transparent Bridge (NTB) with low latency. The Synology SA3200D is a cost-effective yet highly available data management solution for enterprises, with a competitive price-performance ratio of $0.05 per gigabyte. Service continuity is also backed up by the hardware redundancy mechanism of modularized power supplies and fans to prevent a single point of failure. With SA3200D, you can start small and grow in the future. It supports up to 12 x 3.5″/2.5″ SAS interface drive slots by default, and the capacity can be further scaled up to 576 TB using two RXD1219sas expansion units, with minimal performance impact3. Data replication is not needed for the shared storage design, saving valuable rack space and network bandwidth when compared with two devices using Synology High Availability.

Redundant power supply
Modular and replaceable 500W power supply can ensure uninterrupted service in the event of a power supply failure

Active and Passive controller module
Automate system failover to passive controllers to maximize service uptime

Dual 1GbE and single 10GbE
Built-in 10GbE RJ45 network port

PCIe 3.0 slot
Support 10GbE and 25GbE network interface cards to achieve higher bandwidth.

Mini-SAS HD port
Connect two plug-and-play RXD1219sas flexible expansion storage space

SA3200D

Real-Time Protection with Automatic Failover – Active-Passive Explained

With an active-passive design consisting of dual controller modules and the built-in Synology High Availability (SHA) service, SA3200D is built to provide real-time, system-level protection to maximize service
availability. It actively monitors network status and critical file services of CIFS, iSCSI, AFP, FTP, NFS, and Synology Directory Server. Once a controller module or the service is unavailable, the system will fail over
automatically within a minute1 to minimize system interruption and ensure service continuity.

Dual processor architecture
Each controller is powered by an Intel  Xeon  D-1521 processor, providing enterprise-class reliability, availability, and serviceability

Four DDR4 memory slots
8 GB ECC UDIMM, expandable to 64 GB to handle larger workloads

Modular cooling fan
Each controller is equipped with dual modular fans, making maintenance and repair easier

SATA DOM
Operating system files are stored separately from general data, providing higher transmission bandwidth and stability

Non-Transparent Bridge (NTB)
Dual-controller connections are faster and less latency

Synology
SA3200D

Setup – Easy to Deploy, Easy to Manage

SA3200D is designed to help IT administrators easily deploy and manage a highly available data management infrastructure. The system features straightforward, wizard-based GUI setup processes that allow you to build up a highly available service environment within minutes. Service status monitoring is made easy and intuitive. Powered by DiskStation Manager (DSM), an intuitive, user-friendly web-based operating system across Synology hardware platforms, SA3200D provides IT administrators a unified user experience without the need to adapt to different user interfaces and complex configuration settings.
With a full suite of software applications supported in the Package Center, you can download and install a variety of packages including backup, data protection, and virtualization.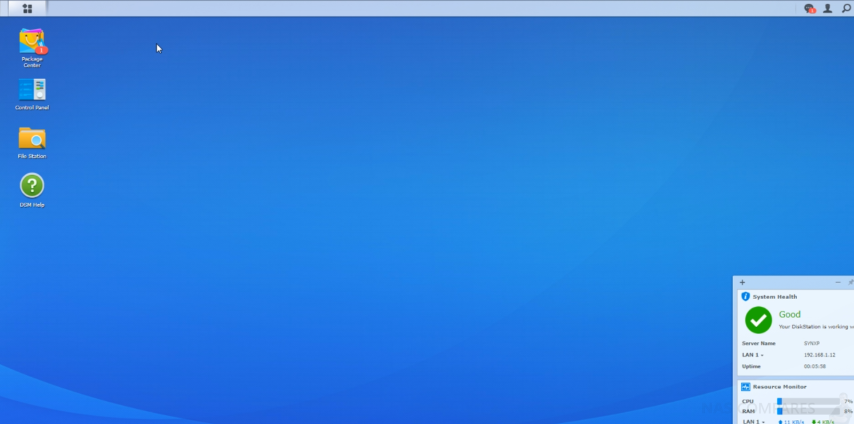 The
SA3200D

Synology RackStation NAS – Built for Your SAN and Virtual Machine Storage Needs

Synology SA3200D provides a fully certified virtualization solution with VMware vSphere™, Microsoft Hyper-V, Citrix XenServer™, and OpenStack Cinder. It supports both iSCSI and NFS protocols
and integrates with VMware VAAI and Microsoft ODX, allowing IT administrators to effectively deploy and facilitate storage operations in various virtualization environments. IT administrators can efficiently
manage virtualized workloads through built-in DSM features and addon plugins for VMware and Windows environments. Features including fast clone, NFS v4.1, and thin provisioning delivers more flexibility to
accommodate to administration needs. With no additional license fees required, your virtualized workload can be further protected by a complete suite of data protection applications including Synology Snapshot Replication, Hyper Backup, and Active Backup for Business to cover various protection scenarios. Synology Virtual Machine Manager (VMM) is an intuitive hypervisor software application allowing you to easily set up virtual machines and run various operating systems, including Windows, Linux, and Virtual DSM.

By integrating the computing and the storage nodes into one system, single-vendor support experience is achieved to lower the management cost. With VMM, each virtual machine can be fully protected by a set of disaster recovery features including instant snapshot, replication, clone, and restore, safeguarding your virtual machines without additional cost.
Synology
SA3200

RackStation NAS Server Hardware Specifications

The Synology SA3200D is one of only a few dual controller NAS solutions from Synology and the full, detailed hardware specifications of this 2020 NAS are:
Number of controllers
2
Processor model
Intel Xeon D-1521
Number of CPUs (single controller)
1
Processor architecture
64-bit
Processor clock
Quad Core 2.4 (Base Frequency) / 2.7 (Maximum Overclock) GHz
Hardware Encryption Engine (AES-NI)
YES
System memory (single controller)
8 GB DDR4 ECC UDIMM
Pre-installed memory module (single controller)
8 GB (8 GB x 1)
Total memory slots (single controller)
4
Memory can be expanded to (single controller)
64 GB (16 GB x 4)
Note

Synology reserves the right to replace the same or higher frequency memory components depending on the availability of the supplier's product. Its compatibility and stability have passed the same rigorous testing. Please rest assured to use.
Please purchase original Synology memory modules for best compatibility and reliability. If you do not use Synology memory modules when expanding memory capacity, Synology cannot provide a full product warranty or technical support.

Number of disk slots
12
Maximum number of drive bays for expansion
36 (RXD1219sas)
Compatible disk types * (see all supported disks)

3.5 "SAS HDD
2.5 "SAS HDD
2.5 "SAS SSD

Maximum internal net total storage capacity
192 TB (16 TB drive x 12) (Capacity varies by RAID type)
Maximum total net storage capacity with expansion unit
576 TB (192 TB + 16 TB drive x 24) (Capacity may vary by RAID type)
Maximum single storage capacity *

200 TB (requires 32 GB memory, only supports RAID 5 or RAID 6 groups)
108 TB

Disk hot-plug support
YES
Note

Compatible disk type refers to the type of hard disk that can be compatible with the product after the actual measurement, and the maximum speed of non-hard disk slots.
The maximum total net storage capacity is not limited by the maximum single storage capacity. Synology NAS can create additional storage space with a capacity beyond the maximum single storage space, and its maximum capacity depends on the support of each model. (See more)
The internal storage space can be expanded, but the expanded single storage space cannot exceed 108 TB (less than 32 GB of RAM) or 200 TB (more than or equal to 32 GB of RAM).

RJ-45 1GbE network hole (single controller)
2 (Support Link Aggregation / Failover)
RJ-45 10GbE network hole (single controller)
1
Expansion port
1
PCIe expansion (single controller)
1 x Gen3 x8 slot (x8 link)
Expansion card support
PCIe network interface card (see more)
Internal disk
Appearance (frame unit)
2U
Size (height x width x depth)
88 mm x 430.5 mm x 692 mm
Size (height x width x depth) (with chassis bracket)
88 mm x 482 mm x 724 mm
weight
19.7 kg
Rack mounting support *
Four-post 19-inch (Synology Rack Kit- RKS1317 )
Note
Rack kit sold separately
System fan
60 mm x 60 mm x 2 pcs
Fan mode

Full speed mode
Low temperature mode
Silent mode

Replaceable system fan
YES
Noise value*
51.3 dB (A)
Power Supply / Transformer
500 W
Dual power supply
YES
AC input voltage
100 V to 240 V AC
Current frequency
50/60 Hz, single frequency
Power consumption *
417.48 W (Access)
274.38 W (Hard Disk Hibernation)
British thermal unit
1425.45 BTU / hr (access)
936.85 BTU / hr (hard drive hibernation)
Note

Noise value test environment: Seagate ST8000NM0075 hard disk is set up with two GRAS Type 40AE microphones at a distance of 1 meter from the front and back of the Synology server in standby state; background noise value: 16.49-17.51 ​​dB (A); temperature: Celsius 24.25-25.75 degrees; humidity: 58.2-61.8%.
Power consumption test data is obtained when the Seagate ST3600057SS hard drive is full.

Working temperature
0 ° C to 35 ° C (32 ° F to 95 ° F)
Storage temperature
-20 ° C to 60 ° C (-5 ° F to 140 ° F)
Relative humidity
5% to 95% RH
Synology
SA3200

RackStation NAS Server Software Specifications

Both in terms of Synology's own range of first party premium applications that are included with the SA3200 and the support of popular enterprise-level 3rd party software, the new Synology active-passive NAS solution has a large degree of support:
Maximum storage space
64
Maximum number of iSCSI Targets
256
Maximum number of iSCSI LUNs
512
iSCSI LUN Clone / Snapshot, Windows Offload Data Transfer (ODX)
YES
SSD Read / Write Cache (White Paper)
YES
SSD TRIM
YES
RAID Group
YES
Supports RAID type

RAID F1
Basic
JBOD
RAID 0
RAID 1
RAID 5
RAID 6
RAID 10

RAID configuration migration

Basic to RAID 1
Basic to RAID 5
RAID 1 to RAID 5

Expandable storage with larger hard drives

RAID F1
RAID 1
RAID 5
RAID 6
RAID 10

Add hard drive to expand storage space

RAID F1
JBOD
RAID 5
RAID 6

Global Hot Spare supports RAID types

RAID F1
RAID 1
RAID 5
RAID 6
RAID 10

Dossier agreement
CIFS / AFP / NFS / FTP / WebDAV
Maximum simultaneous CIFS / AFP / FTP connections
1,200
Maximum simultaneous CIFS / AFP / FTP connections (with expansion memory)
6,000
Windows access control list (ACL) integration
YES
NFS Kerberos authentication
YES
Maximum number of local user accounts
16,000
Maximum number of local groups
512
Maximum number of shared folders
512
Maximum shared folder synchronization task
32
Synology High Availability
YES
Note
The SA3200D's built-in Synology High Availability suite maximizes service availability. SA3200D does not support high availability clustering with other servers.
Log receptions per second
3,000
VMware vSphere 6 with VAAI
YES
Windows Server 2016
YES
Windows Server 2019
YES
Citrix Ready
YES
OpenStack
YES
Network protocol
SMB1 (CIFS), SMB2, SMB3, NFSv3, NFSv4, NFSv4.1, NFS Kerberized sessions, iSCSI, HTTP, HTTPs, FTP, SNMP, LDAP, CalDAV
Supported browsers

Chrome
Firefox
Edge
Internet Explorer 10 or above
Safari 10 or above
Safari (iOS 10 or above)
Chrome (Android 6.0 or above)

Supported languages
English, Deutsch, Français, Italiano, Español, Dansk, Norsk, Svenska, Nederlands, Русский, Polski, Magyar, Português do Brasil, Português Europeu, Türkçe, Český, ภาษา ไทย, Japanese, 한국어, Traditional Chinese, Chinese
Maximum number of users
4,000
Note

The maximum number of simultaneous HTTP connections has been adjusted to the maximum value when testing Synology Chat.
When the maximum number of users is reached, the CPU and memory usage are both less than 80%.
For models with expandable memory, the largest amount of memory has been installed during the test.

Maximum number of snapshots supported by a single shared folder
1,024
Maximum number of system snapshots
65,536
Maximum camera support (requires camera license)
100 (including 2 free licenses) (see compatible webcams)
Frames per second (FPS) (H.264) *
3000 FPS @ 720p (1280×720)
2600 FPS @ 1080p (1920×1080)
1080 FPS @ 3M (2048×1536)
700 FPS @ 5M (2591×1944)
500 FPS @ 4K (3840×2160)
Frame per second (FPS) (H.265) *
3000 FPS @ 720p (1280×720)
3000 FPS @ 1080p (1920×1080)
2400 FPS @ 3M (2048×1536)
1300 FPS @ 5M (2591×1944)
800 FPS @ 4K (3840×2160)
Frames per second (FPS) (MJPEG) *
900 FPS @ 720p (1280×720)
650 FPS @ 1080p (1920×1080)
490 FPS @ 3M (2048×1536)
320 FPS @ 5M (2591×1944)
Note
Surveillance Station uses the Axis camera for testing; the recording schedule is continuous recording; Surveillance Station is used as the live image source; the motion detection source is set to the camera; the live image and video use the same set of image streams.
Recommended number of files
3,000,000 (for files indexed or belonging to Synology Drive , for files accessed through other protocols, please refer to the file service in the above field)
Recommended number of client PC connections
1,800 (up to the recommended number of files that can be connected simultaneously)
Note

For models with expandable memory, the largest amount of memory has been installed during the test.
Exceeding the limit may result in longer response times for file operations.
The above tests used the Btrfs file system and unencrypted shared folders.

Maximum number of users
2,800
Note

The test opened multiple files and each file was edited by 30 users simultaneously.
When the maximum number of users is reached, the CPU and memory usage are both less than 80%.
For models with expandable memory, the largest amount of memory has been installed during the test.
Client performance may affect the maximum number of simultaneous editing users. Client test computer specifications: Intel Core i3-3220 / 8GB memory

Recommended number of virtual machines
8
Recommended quantity of Virtual DSM (requires purchase license)
8 (including 1 free license)
Note
This specification varies depending on the system configuration and the amount of memory.
Maximum number of connections
40
Synology

SA3200D

12-Bay NAS Price and Release Date
We still do not have a concrete idea of when the 
Synology SA3200D
will be released, however as this is a remarkably unique product in the Synology line up (only comparable to the UC3200), I think that this is likely to be a solution for very late into 2019, or more likely Q1/2 2020. It's increased focus at the Synology Taipei and Berlin event earlier in 2019 and improvements to the software lineup in DSM 7.0 covered in the launch event, only serve to make this even more attractive to businesses. Therefore it's release will likely be closely linked to the best time for business buyers and their respective start/end of budgets to spend in 2019/2020. Price wish, we are likely looking at £4-5000 at the very least and even then this is rather conservative for a SAS based, twin controller, rackmount NAS Rackmount.
Alternative to the Synology

SA3200D

RackStation NAS
As stated, the Synology SA3200D is a fantastically unique piece of rackmount storage and therefore hard to compare against the currently Rackstation lineup. If you are looking for a solution right now and the uncertain release schedule of the SA3200D is something you cannot accommodate, then there are already several powerful Rackmount solutions available to you right now. You could look at using the Synology High Availability setup with two RS1619xs+ Rackstation NAS, but this will significantly limit your storage potential compared with the SA3200D Rackstation:
Alternatively, an existing alternative that can achieve a similar hardware architecture to the SA3200D in practice, can be achieved using a combination of expansion storage and the RC18015xs+ in a two-unit setup will also provide a great degree of robust disaster recovery.
Finally, in terms of power and storage, right now the best option that is available to most users in the existing series devices is the RS4017xs+.
Articles Get Updated Regularly - Get an alert every time something gets added to this page!
This description contains links to Amazon. These links will take you to some of the products mentioned in today's content. As an Amazon Associate, I earn from qualifying purchases. Visit the NASCompares Deal Finder to find the best place to buy this device in your region, based on Service, Support and Reputation - Just Search for your NAS Drive in the Box Below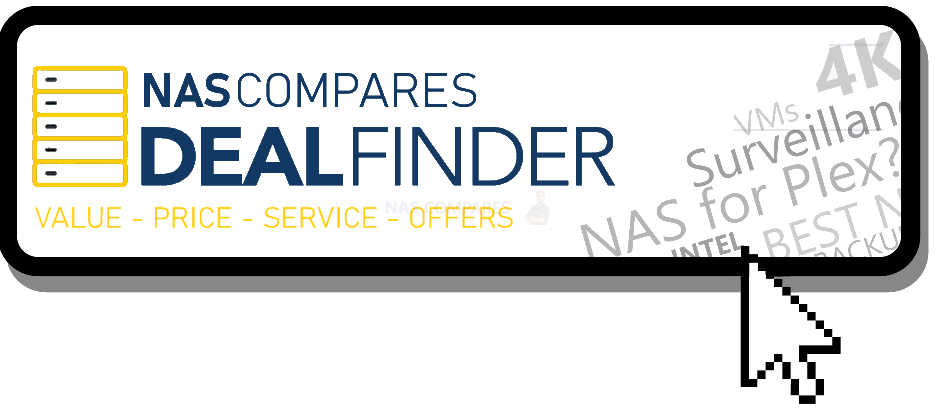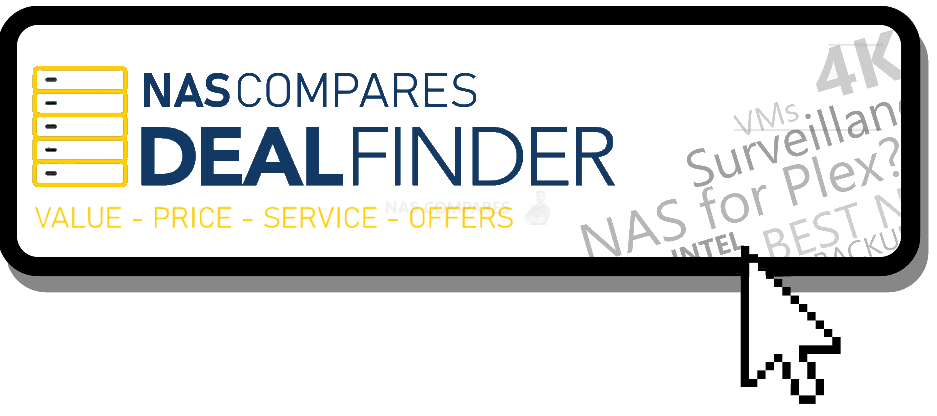 SEARCH IN THE BOX BELOW FOR NAS DEALS
Need Advice on Data Storage from an Expert?
We want to keep the free advice on NASCompares FREE for as long as we can. Since this service started back in Jan '18, We have helped hundreds of users every month solve their storage woes, but we can only continue to do this with your support. So please do choose to buy at Amazon US and Amazon UK on the articles when buying to provide advert revenue support or to donate/support the site below.


Finally, for free advice about your setup, j
ust leave a message in the comments below here at NASCompares.com and we will get back to you.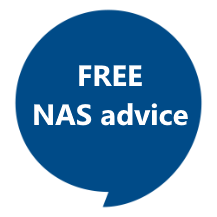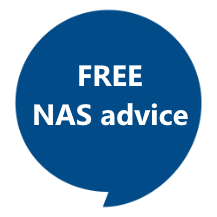 Need Help?
Where possible (and where appropriate) please provide as much information about your requirements, as then I can arrange the best answer and solution to your needs. Do not worry about your e-mail address being required, it will NOT be used in a mailing list and will NOT be used in any way other than to respond to your enquiry.
Terms and Conditions
Alternatively, why not ask me on the
ASK NASCompares forum
, by clicking the button below. This is a community hub that serves as a place that I can answer your question, chew the fat, share new release information and even get corrections posted. I will always get around to answering ALL queries, but as a one-man operation, I cannot promise speed! So by sharing your query in the
ASK NASCompares
section below, you can get a better range of solutions and suggestions, alongside my own.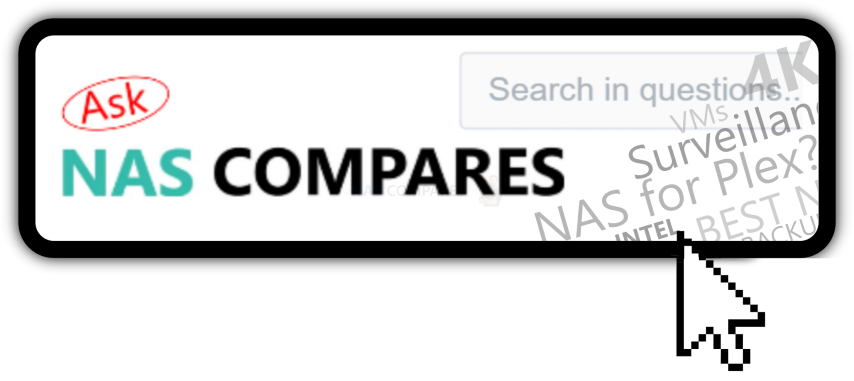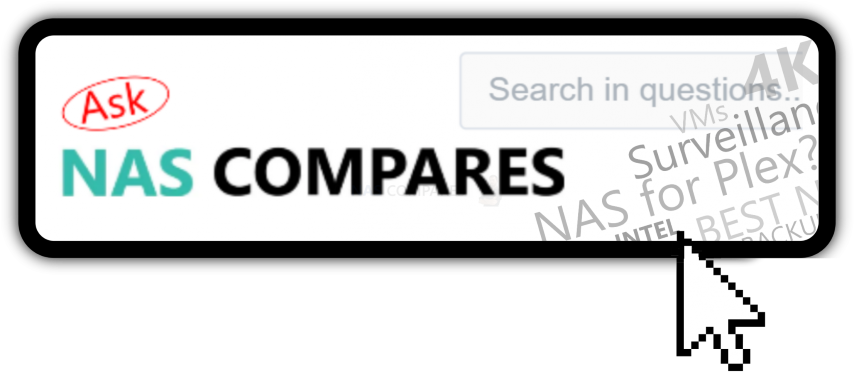 This description contains links to Amazon. These links will take you to some of the products mentioned in today's video. As an Amazon Associate, I earn from qualifying purchases