New QNAP TS-451DeU 1U Half Depth 2.5Gbe Rackmount NAS for Business Announced
QNAP really seems to be hitting the releases hard in the start of the year, setting their stall out early for their planned hardware for 2020. The D series marks the latest generation of NAS hardware from the big Q and this newest release seems to easily be the most formidable of the TS-x51D range yet, the new QNAP TS-451DeU is a 4-Bay low profile, half-depth rackmount that manages to really, REALLY pack in the hardware features. This is not the first mid-range business rackmount from QNAP that we have seen but with a whole bunch of hardware choices aimed at seemingly raising the standard hardware in 2020, From 2.5Gbe, to SSD Caching and a CPU that'snew to the NAS scene, this is certainly something that will prick the ears up of business users who are looking for a more compact solution, on a budget. Let's take a look.

What are the Hardware Specifications of the QNAP

TS-451DeU

NAS?
Let's get straight to the good stuff – the hardware. When I first got wind of the QNAP TS-451DeU, if I am honest, I was a little 'meh'. Compact/half depth NAS devices always seem to focus more on the space saved, than the hardware gained. Previous 'eU' rackmount NAS devices have seemingly been a little underwhelming when compared with spending just a £100-150 more and getting something a little more established (such as the TS-453BU). However, in the case of the TS-451DeU QNAP NAS, I was genuinely surprised at just how much GOOD HARDWARE there is inside available to you. You can see alot of long term choice has been put into this NAS development, taking advantage of a new processor revision inside, as well as upping the ante with the network connectivity, there is a heck of alot crammed into this 1U height, half-depth (12 inches – compared with the 19/20 inch depth of most rackmount NAS) device: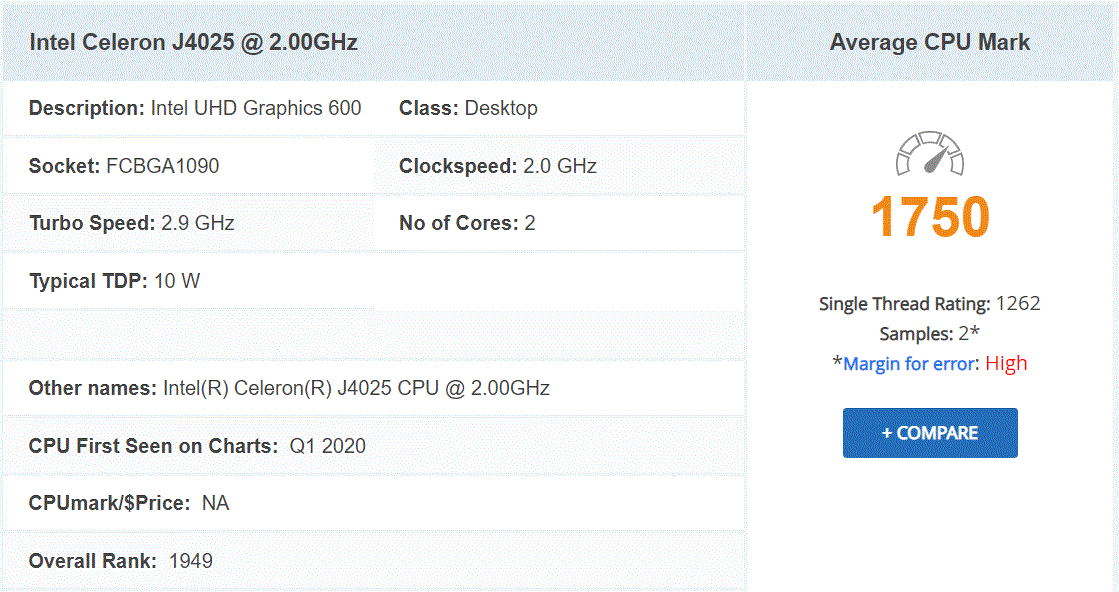 Intel Celeron J4025
2.0GHz (Burst to 2.9Ghz)
Dual-Core Processor
Intel UHD Embedded Graphics 600

2GB/4GB DDR4 SODIMM RAM (2 slots, max 8GB)
2 x 2.5GbE Ports
2 x M.2 2280 SATA SSD slots internally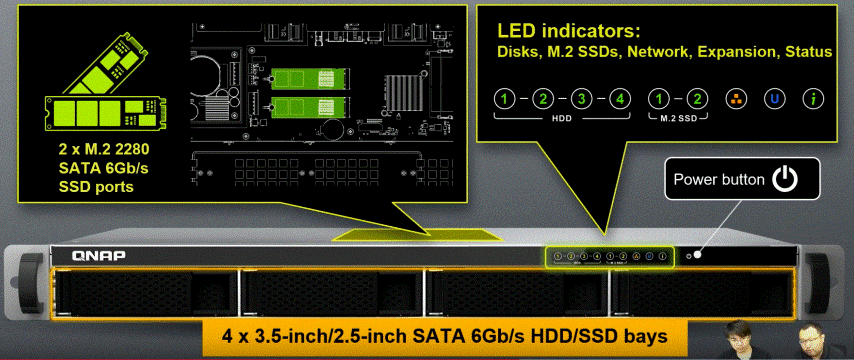 USB 3.1 Ports for Storage Expandability with the TR-004U
4-Bay SATA Storage
Half Depth (12″)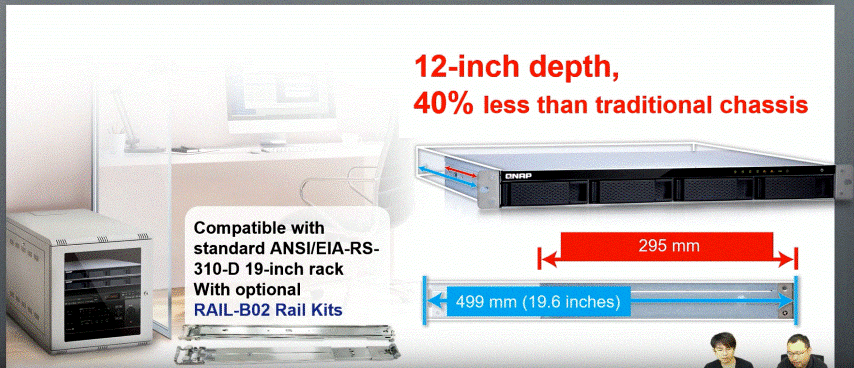 Still awaiting Confirmation on PCIe Slots and HDMI Support
What are the Software Specifications of the QNAP TS-451DeU NAS?
Unsurprisingly, the hardware inside the TS-451DeU QNAP NAS allows for a greater range of software applications (both first and third party) than the majority of affordable NAS devices in this price range. This software is included in the price of the TS-451DeU and is easily one of the best user interfaces and operating systems that are available for those users in both home and business circles. it is important to understand that when you buy the TS-451DeU server (or indeed any QNAP  NAS), it arrives with the QTS software platform, with constant updates and hundreds of applications included. These are all tested and maintained 1st party QNAP apps and 3rd party applications. This is further improved with desktop client programs for PC/Mac and mobile applications for iOS and Android – ALL INCLUDED and downloadable at any time. The TS-451DeU can perform most modern applications that you would want from a modern NAS, such as:
QNAP QTS 4.4.1 File Highlights
File Station
QSirch
QFiling
SSD Caching
QTier
Microsoft Active Directory Support
Access-Anywhere with myQNAPcloud
Qsync for multiple hardware environment backups and Sync
Key Applications on the QNAP

TS-451DeU
Hybrid Backup Sync 3 – Allows you to Backup and Sync with Amazon Glacier, Amazon S3, Azure Storage, Google Cloud Storage, HKT Object Storage, OpenStack Swift, WebDAV, Alibaba Cloud, Amazon Drive, Amazon S3, BackBlaze B2, Box, Dropbox, OneDrive, Google Drive, HiDrive, hubiC, OneDrive, OneDrive For Business, ShareFile and Yandex Disk. As well as backup to another NAS over real time remote replication (RTRR) and USB connected media. All scheduled and all accessible via a single app user interface.
QuMagie – Facial and Thing recognition application to help you retrieve, tag and catalogue photos by its use of AI to actually 'view' all your years of photos and let you search by the contents of them, not the file names.
HD Station – The complete HDMI user interface, with it's own applications and access. It can also be accessed via your web browsers and configured via the NAS
vJBOD and Hybrid Mount – Gives you the ability to mount cloud storage as a visible drive within the NAS (and the apps access it as if it was local) or mount a % of space from your NAS onto another as a virtual chunk of space to use
Multimedia Console – one portal access point to manage media access, searching, indexing and transcoding on your NAS device.
Photo, Video and Music Station – Multiple file type tailored applications to access data in the best possible way that is suited to their output – along with smart searching, playlists and sharing
Virtualization Station – Used to create virtual computers that can be accessed anywhere over the network/internet with the correct credentials. Supporting Windows, Linux, Android and more. You can import an existing VM image to the NAS, or you can even download Linux and Windows VMs directly to the NAS for trials for free

Container Station – much like the VM app, Container station lets you mount and access smaller virtual tools and GUIs, then access them over the network or internet.
Linux Station – Handy application to deploy multiple Linux based Ubuntu VMs from the NAS, all easily and within a few clicks
QVR Pro and Surveillance Station – Surveillance applications that allow you to connect multiple IP cameras and IP speaks to your network and manage them with the applications. Arriving with 4 camera licenses for Surveillance Station and 8 for QVR Pro (the better one IMO), QNAP is constantly updating this enterprise-level surveillance application – adding newer security hardware and software tools for 2020 (see QVR Face and QVR Door)
Download Station – A download management tool that can handle HTTP, BT, FTP and NZB files in bulk to be downloaded to your NAS drive and keep safe. As well as keeping an eye on your RSS feeds and keeping your podcast downloads automatically updated with every episode
Malware Removers and Security Councillor – Along with Anti Virus software trials on the app centre, QNAP also provide numerous anti-intrusion tools and even a whole app interface to monitor in/outgoing transmissions with your NAS. It can make recommendations to beef up your security and keep you safe.

When will the QNAP

TS-451DeU

NAS be Released and it's Price?
Like many of the new releases that I am hearing about in NAS for 2020, the TS-451DeU would appear to have a relatively soon release window (within the next month or so). After the relative silence of 2019 with regard to most of the NAS brands, it is clear that QNAP is setting their stall out as early as possible. This is also a good time for year for business users, as it allows many companies that still have a % of their budget to spend to pick up new affordable storage, backup and surveillance solutions before their allocated spending is reset for the 2019/2020 year.
Alternatively, it also targets businesses who just got their new annual budget allocated from April onwards, giving them time to find out more about this solution and if it fits their hardware environment. With regard to price, however, that is more of a mystery at this stage. The 1U rackmount series from QNAP has always been very diverse in terms of hardware, featuring solutions across each product family – all arriving with a different hardware focus in mind – which means the price differs greatly. The TS-451DeU brings alot of NEW hardware to the table, but within a more affordable NAS product family, so the price is really tough to predict. At a pinch, I would say that the TS-451DeU ANS rackmount will arrive at around the £650-750 mark (perhaps more for a redundant PSU version), but this is by no means confirmed. We will have to wait and see.

What is the Alternative to the QNAP

TS-451DeU

NAS if I cannot wait?
As mentioned, the TS-451DeU is a very unique mix of much more powerful hardware than normal for a range traditionally understood to be more 'affordable' (which is code for efficient, but not mind-blowing). Right now, I would say that the best alternative, for those that cannot wait for the release of the TS-451DeU QNAP NAS is the TS-453BU series. Arriving in multiple versions, supporting PCIe, HDMI Support, a quad-core Intel J3455 CPU and a redundant PSU option, it is still remarkably popular.
A Quick Request to You – Yes, you reading this!
If you plan on buying your NAS Drive from Amazon, please use the links below for the best prices and Availability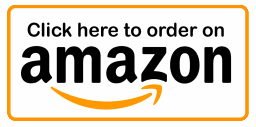 📧 LET ME KNOW ABOUT NEW POSTS 🔔
Join 1,408 other subscribers
Get an alert every time something gets added to this specific article!
This description contains links to Amazon. These links will take you to some of the products mentioned in today's content. As an Amazon Associate, I earn from qualifying purchases. Visit the NASCompares Deal Finder to find the best place to buy this device in your region, based on Service, Support and Reputation - Just Search for your NAS Drive in the Box Below
Need Advice on Data Storage from an Expert?
We want to keep the free advice on NASCompares FREE for as long as we can. Since this service started back in Jan '18, We have helped hundreds of users every month solve their storage woes, but we can only continue to do this with your support. So please do choose to buy at Amazon US and Amazon UK on the articles when buying to provide advert revenue support or to donate/support the site below.

Finally, for free advice about your setup, j
ust leave a message in the comments below here at NASCompares.com and we will get back to you.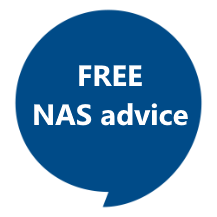 Need Help?
Where possible (and where appropriate) please provide as much information about your requirements, as then I can arrange the best answer and solution to your needs. Do not worry about your e-mail address being required, it will NOT be used in a mailing list and will NOT be used in any way other than to respond to your enquiry.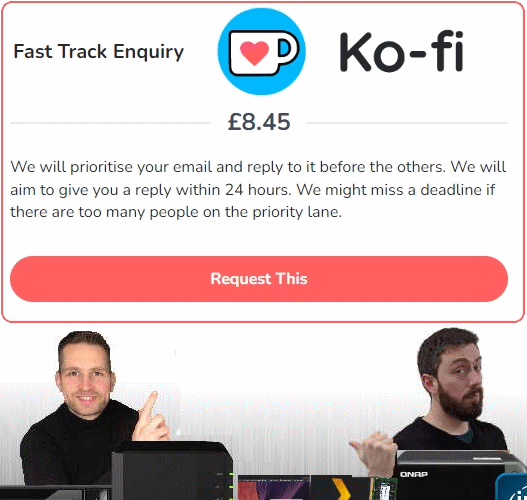 Terms and Conditions
Alternatively, why not ask me on the
ASK NASCompares forum
, by clicking the button below. This is a community hub that serves as a place that I can answer your question, chew the fat, share new release information and even get corrections posted. I will always get around to answering ALL queries, but as a one-man operation, I cannot promise speed! So by sharing your query in the
ASK NASCompares
section below, you can get a better range of solutions and suggestions, alongside my own.
This description contains links to Amazon. These links will take you to some of the products mentioned in today's video. As an Amazon Associate, I earn from qualifying purchases