Synology NAS 2020 – Your Questions Answered
Of all the companies in the industry of network-attached storage, few are as secretive as Synology. Whether you are an in the industry of network appliances and storage, the in-house IT guy, or a professional consumer (prosumer) who is just in the market for a new piece of kit, finding out information on the latest hardware and software releases from Synology NAS can often be rather difficult. I have been covering pretty much any and all news from Synology NAS for a few years now and although they are always rather secretive at the best of times, things are especially oblique in this latest generation of 2020 and 2021 range. There are lots of reasons for this, ranging from their brand's own elusive reputation to share information till the last moment, to the impact of covid19 having an impact on manufacturers as they either preemptively close/lower staff numbers – which in turn lead to relative silence from a number of our biggest brands.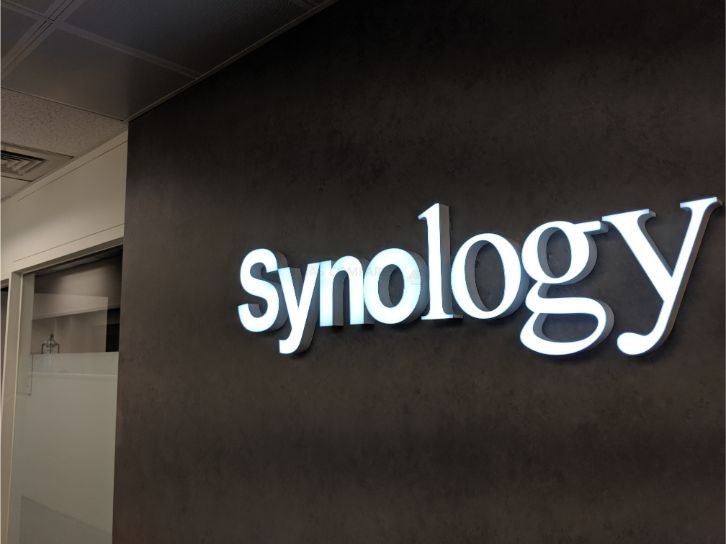 However, I was fortunate enough to be able to get some of your most pertinent and current questions answered with two of the team at the Synology Taipei Headquarters, covering everything from new releases in hardware to DSM 7 and it features. Below is the interview conducted with Jason Fan, Hardware Product Manager and Chad Chiang, Software Product Manager at Synology HQ and I was grateful for there time.
Synology 2020/2021 NAS Software Questions
First up, let's go through the questions related to Synology software questions in their 2020 series.
1. Synology DSM 7.0 Release?
We heard DSM 7 has been moved to an Autumn/Winter release schedule? Is this because of new features being added or improvements in existing ones, such as Synology Drive+Mac integration, Synology Photos, Hybrid Share? Additionally, will we see a Beta before Q3 2020?
Chad: In addition to what was announced, we have several features that are still being worked on. Our most important goal however is to also ensure that DSM 7.0 is both reliable and well optimized for our entire product lineup. As DSM 7.0 is a significant upgrade, we had set several internal benchmarks to evaluate the readiness level we're at. One of the reasons we moved the release was that we wanted the first impression of it to be solid and unlike what we often see as "beta" releases. From last December, we recruited over 6,500 pre-release testers. We expect that DSM 7.0 will be seeded to them later this year.
2. Synology Failure Prediction Support
The Disk Failure protection that serves as part of the features of DSM 7 was one of the most popular parts of the DSM 7 reveals at the 2019 and 2020 Synology worldwide events. Just to confirm, what data will be shared between the user's NAS drives and the Synology servers?
Jason: We're analyzing data such as the drive's S.M.A.R.T. information and storage-related system issues such as timing out or errors. We also collect standard configuration information such as the drive model, RAID type, and how much storage is being used.
Chad: To add to that, we're not collecting any user stored data or personal information. The data we receive is aggregated to help us build better predictive models.
3. Mac Support in Synology Drive and Active Backup
Will the increased benefits to Mac users in software such as Active Backup and Synology Drive to allow them to use the full features (native local client backups and file pinning/streaming) that are available to Windows users be available before the release of DSM 7?
Chad: We are always aiming for platform parity, but it will also depend on things such as SDKs and the features that are exposed to us. For Synology Drive and our Active Backup suite, they are independent and not bound to DSM. Feature updates won't be tied to DSM 7.0.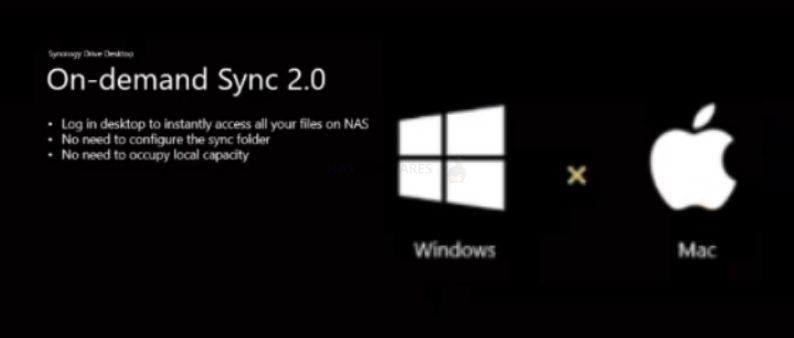 4. Synology NAS and Covid19 Response
How has Synology responded to increased remote access for users and the recent work from home movement?
Chad: Our solutions require more time to set up and use than say, a video conferencing service, so from a product perspective we have fewer choices to work with. We saw a five-fold increase in VPN Plus license purchases in the past few months, which we took as a sign that our customers are leveraging Synology Routers to remotely connect to their offices. As our offices around the world were also heavily impacted by the pandemic, we understood the challenge that many businesses face. We decided to quickly make those licenses free to purchase until late September. We also saw a large increase in remote connections made through our QuickConnect and DDNS services. We had to increase available bandwidth to multiple sites by 3-4 times in order to handle the increased usage.
Synology 2020/2021 NAS Hardware Questions
Switching subject, we then moved onto the subject of Synology NAS hardware. Always a keen area of interest and one that has been especially engaging of late.
5. Synology NAS and GPU Support
Will GPU Card support, as featured in the DVA3219, be featured in larger NAS devices, such as a DS1819+ version?
Jason: We are leveraging GPU acceleration for advanced video analysis tasks in Surveillance Station. While there are no current plans to expand support for graphics cards onto our NAS lineup, it may be a possibility in the future as we continue to explore new ways to tap into the compute capabilities offered by GPUs.
6. Update on the E10M20-T1 SSD & 10Gbe PCIe Card
With a keen audience awaiting the 10Gbe and NVMe hybrid PCIe card, the E10M20-T1, will this see release in 2020?
Jason: I'm pretty confident that the E10M20-T1 will be launched this year.
7. Intel Core i3/5/7 and Synology NAS
In your latest generation of devices, such as the SA3400 and UC3200, we are seeing continued and improved use of the Xeon family of processors. Is there a particular reason that Synology has moved away from the Intel Core (i3,5,7) family of CPUs?
Jason: We take into account multiple variables when designing a product. For processors, it is much more than just the CPU frequency or number of cores. We need to take a step back first and look at the entire platform. Client-orientated processors, such as the Core i series lack features that we require for our higher-end storage solutions. ECC and RDIMM support for example. More PCI-E lanes to support both internal storage controllers and faster networking cards.
Has there been any impact from the Coronavirus on Synology NAS hardware and software production?
Jason: From a hardware perspective, very minimal. Our products are manufactured in Taiwan, which hasn't been as affected as other places. We are seeing longer logistics transit times to other areas but this applies to everyone right now.
9. Synology J Definition
Silly question, but often asked, what does the J in DS120j, DS220j and DS420j actually stand for or precisely denote?
Jason: Well we don't officially have a meaning for it but internally we refer it to as "junior".
Chad: I actually gave it that nickname internally since it shares many of the same features as our larger solutions. We really try to pack as much as we can into that price segment.
9. Synology DS1621xs Release?
Was the DS1620xs (also known as the DS1621xs) that was featured in Taipei last year a concept piece, or will we be seeing this device in 2020?
Jason: I am fairly confident that we'll be launching this device this year. We're still putting the final touches on it, but I believe it'll be one of our most interesting tower form factor models.
10. Synology NAS 2020 Hardware Release?
Given the adjusted release schedule for DSM 7, has this impacted the release of 2020 generation DiskStation releases?
Jason: No effect, When we start designing a new product, we take into consideration software release schedules and the uncertainties that are associated with it. We usually don't tie a product launch to a major new release.
Chad: Additionally for DSM, a great deal of development and validation effort goes into upgrading from previous versions. Because of this, teams working on our next-generation products can target a potentially older but proven operating system branch, for example, DSM 6.2.3 for our latest launches.
11. Synology Routers and Wi-Fi 6 / 802.11ax?
Is there any moves forward in your Synology Router portfolio to adopt an 802.11ax (Wi-Fi 6) based device? An MR2200ax or RT3200ax perhaps?
Jason: We are committed to our networking lineup and much of the development focus is on continuous enhancements to our SRM software. You'll have to stay tuned for additional information on Wi-Fi 6.
12 Synology DS920+, DS720+ and DS220+ NAS
You knew this one was coming – Where is the DS920+, DS720+ and DS220+? Has a release schedule for this range moved into late 2020/2021 along with DSM 7?
Jason: We're aiming to launch them globally in Q3.
A big thank you to Jason and Chad to agreeing to this interview, as well as Alexandra Bejan at Synology FR for helping arrange this. My major take-home from this interview would be that things do seem to be proceeding as planned for Synology for 2020 and the clear responses to your user questions (gathered from the YouTube Channel, NASCompares and DMs) leave me with continued confidence in what is arguable the biggest brand in NAS, and what they have in store for us in the 2nd half of 2020.
Learn more about the up and coming DS920+, DS420+, DS220+ and DS720+ by clicking below:
📧 LET ME KNOW ABOUT NEW POSTS 🔔
Join 1,570 other subscribers
Get an alert every time something gets added to this specific article!
This description contains links to Amazon. These links will take you to some of the products mentioned in today's content. As an Amazon Associate, I earn from qualifying purchases. Visit the NASCompares Deal Finder to find the best place to buy this device in your region, based on Service, Support and Reputation - Just Search for your NAS Drive in the Box Below
Need Advice on Data Storage from an Expert?
We want to keep the free advice on NASCompares FREE for as long as we can. Since this service started back in Jan '18, We have helped hundreds of users every month solve their storage woes, but we can only continue to do this with your support. So please do choose to buy at Amazon US and Amazon UK on the articles when buying to provide advert revenue support or to donate/support the site below.

Finally, for free advice about your setup, j
ust leave a message in the comments below here at NASCompares.com and we will get back to you.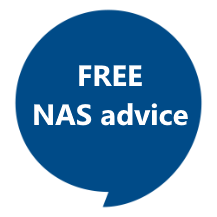 Need Help?
Where possible (and where appropriate) please provide as much information about your requirements, as then I can arrange the best answer and solution to your needs. Do not worry about your e-mail address being required, it will NOT be used in a mailing list and will NOT be used in any way other than to respond to your enquiry.
Support What We Do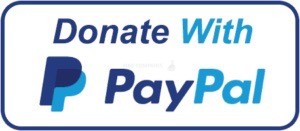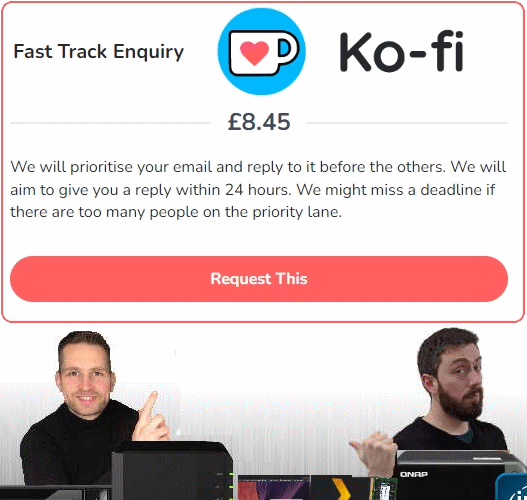 Terms and Conditions
Alternatively, why not ask me on the
ASK NASCompares forum
, by clicking the button below. This is a community hub that serves as a place that I can answer your question, chew the fat, share new release information and even get corrections posted. I will always get around to answering ALL queries, but as a one-man operation, I cannot promise speed! So by sharing your query in the
ASK NASCompares
section below, you can get a better range of solutions and suggestions, alongside my own.
This description contains links to Amazon. These links will take you to some of the products mentioned in today's video. As an Amazon Associate, I earn from qualifying purchases