802.11AX Supported Wi-Fi 6 Card from QNAP Coming Soon
Good news for anyone who owns a QNAP NAS with a spare PCIe slot – WiFi 6 (AKA 802.11AX) is coming to QNAP NAS in the form of the QXP-W6-AX200 upgrade wireless NIC! If you weren't already aware, the latest convention in wireless connectivity, currently providing wireless speeds far in excess of traditional RJ45 LAN, is pretty much the collectively agreed next step forward in WiFi. More recent hardware client/host devices that have been released in later 2019/2020 have all arrived with support of 802.11ax wireless protocol. Alongside this, we have seen a boom in modern routers and mesh devices from companies like ASUS, Netgear and TP-Link all starting to arrive with 802.11ax support. A move from QNAP to introduce a network upgrade to allow users to take advantage of the higher throughput of WiFi6 is great to hear, but hardly unexpected. Between their early adoption of 2.5Gbe and 5Gbe in their latest generation of NAS for 2020, and their extensive range of routers, switches and network upgrade cards, it was always going to be a natural progression for them to make the jump to WiFi 6. This new card seemingly arrives in similar logic to the AC2600 wireless upgrade card from 2018/2019, but with a much more affordable price point, thanks to the inclusion of the Intel AX200 m.2 Wireless adapter onboard. This new generation of wireless card from QNAP arrives with support of both NAS and PC installation, with the later supported Bluetooth 5 as well. So, let's find out more.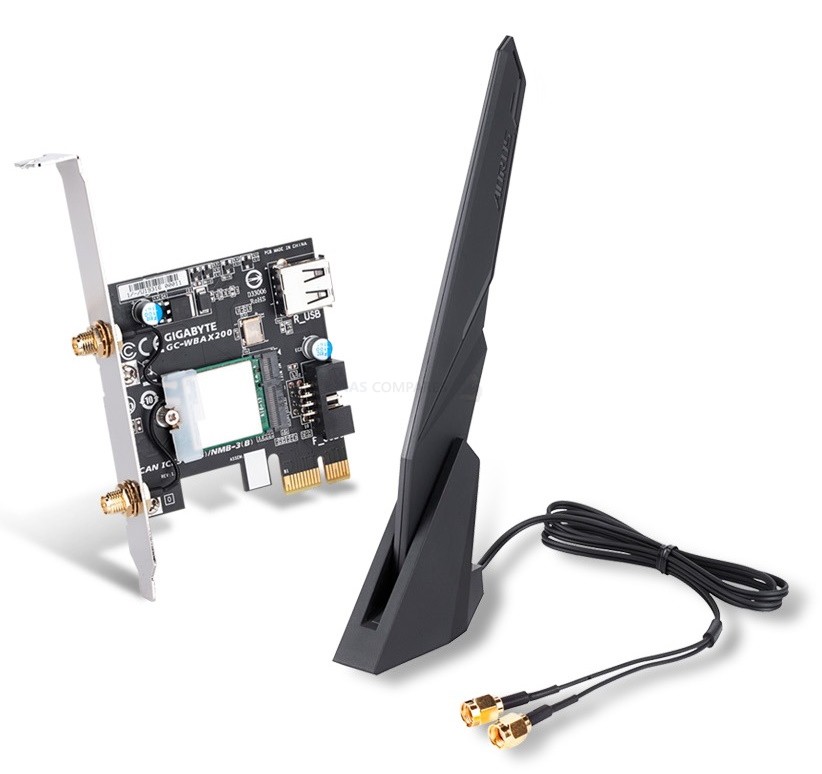 QNAP QXP-W6-AX200 WiFi 6 Upgrade Card – What We Know
The next-generation standard, Wi-Fi 6 (also known as 802.11ax, WIFIAX, AX-WiFi and more) introduces features not currently supported by previous Wi-Fi hardware from both QNAP and other hardware adapters on the market, such as improved connectivity speeds, better communication methods of data packets and inclusive Bluetooth 5 connectivity – though it is necessary to have a Wi-Fi 6 router to fully take advantage of a device enabled with Wi-Fi 6, or upgrading one with the new QXP-W6-AX200. There are quite a few benefits to the technology that ultimately come down to "it's newer and better", but one of the key advantages is that it's better equipped to deal with multiple devices at once. Past standards were designed at a time when fewer devices around the home needed Wi-Fi connectivity, and those days are long gone thanks to TVs, laptops, games consoles, speakers, and even fridges needing Wi-Fi to enabled all their features. However, only very modern wireless devices and those with upgradability over PCIe/m.2 are able to take advantage of WiFi 6 at the moment.
Click the Banner Below to See How to Upgrade Your Laptop to Wi-Fi 6 for £30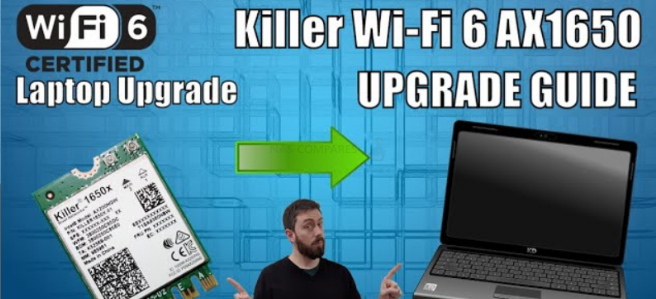 Wi-Fi 6 is designed with this in mind, although obviously that's not much help right now if your NAS or smart home doesn't also support Wi-Fi 6. The vast majority of devices aren't there yet, so buying a Wi-Fi 6 network card does have some limited benefits right now. As such, QNAP is banking on avid future-proofers as being swayed by it's offering. If that's you, Wi-Fi 6 hardware is at least backwards compatible, so you can always gradually introduce the latest standard to your home network and upgrade devices as and when is possible. The QNAP  QXP-W6-AX200 utilizes the Intel AX200 Wi-Fi 6 (802.11ax) wireless network adapter, codenamed Cyclone Peak.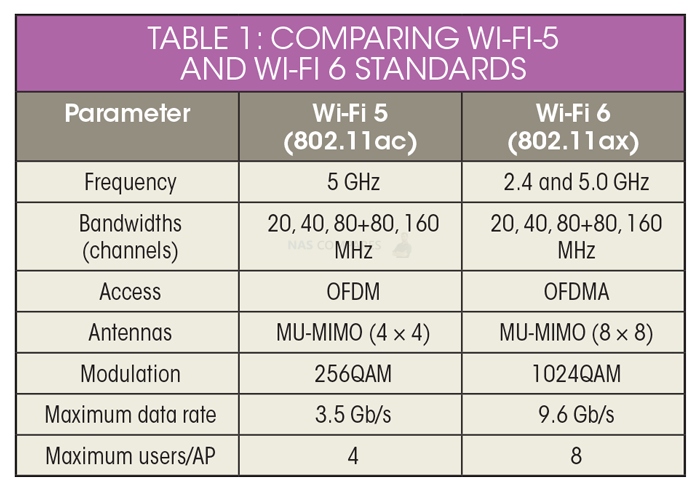 The new WLAN adapter can take advantage of 2×2 MU-MIMO AORUS antennas over the 2.4 GHz and 5GHz bands providing 2.4GBps throughput per AX200 controller on board when used with a compatible access point, but, like Wi-Fi 6 in general, its main advantage is that it will work better than existing adapters in RF-noisy environments where multiple Wi-Fi networks co-exist. The maximum throughput supported by the QNAP QXP-W6-AX200 will likely be 2.4 Gbps (240MB/s, almost 2.5x of traditional wired LAN), but the key advantage of the Wi-Fi 6/802.11ax technology is not necessarily peaking bandwidth, but rather improved spectral efficiency when working with compatible APs. In particular, the tech adds OFDMA (Orthogonal Frequency-Division Multiple Access) to allow different devices to be served by one channel, by dedicating different sub-carriers for individual client devices. As a result, even existing Wi-Fi 5 (802.11ac) client devices can benefit from a Wi-Fi 6 (802.11ax) AP, though matching Wi-Fi 6 devices will deliver the best results.
QNAP QXP-W6-AX200 – What We DON'T Know
As this information is largely brought to us via leaked information in firmware updates before this and now the official QNAP channel confirming everything we know, though there is still a lot of unconfirmed details surrounding this card's abilities and hardware. The QXP-W6-AX200 is certainly real but arrives with a few questions that need answers. For a start, will it arrive in a follow up 4×4 version after on, in a similar format to the AC2600 Wireless AP card previously released (a Card with a fan-assisted heatsink, 4 antenna ports, cables and separate magnetic MIMO 4 antennae pod to connect to)? Or will it stay as this much more streamline affair as displayed in the QXP-W6-AX200 revealed so far, such as more affordable WiFi 6 upgrade cards that are smaller circuit boards, a single module connected on board and antennae immediately protruding from the backplane? Below is an example of an (unsuccessful) attempt to install a card of the latter variety into a QNAP TS-251D:
That all said, we do know how the network software will interact with this adapter. On the face of it, it will likely function in a similar way to the software when used with other adapters. But since the release of the popular guardian NAS/Switch combo, as well as improvements in the standard ethernet ports of more modern releases, there is a number of ways you can configure/connect with this device.

Then you can configure the date, network config and protocols from within the NAS: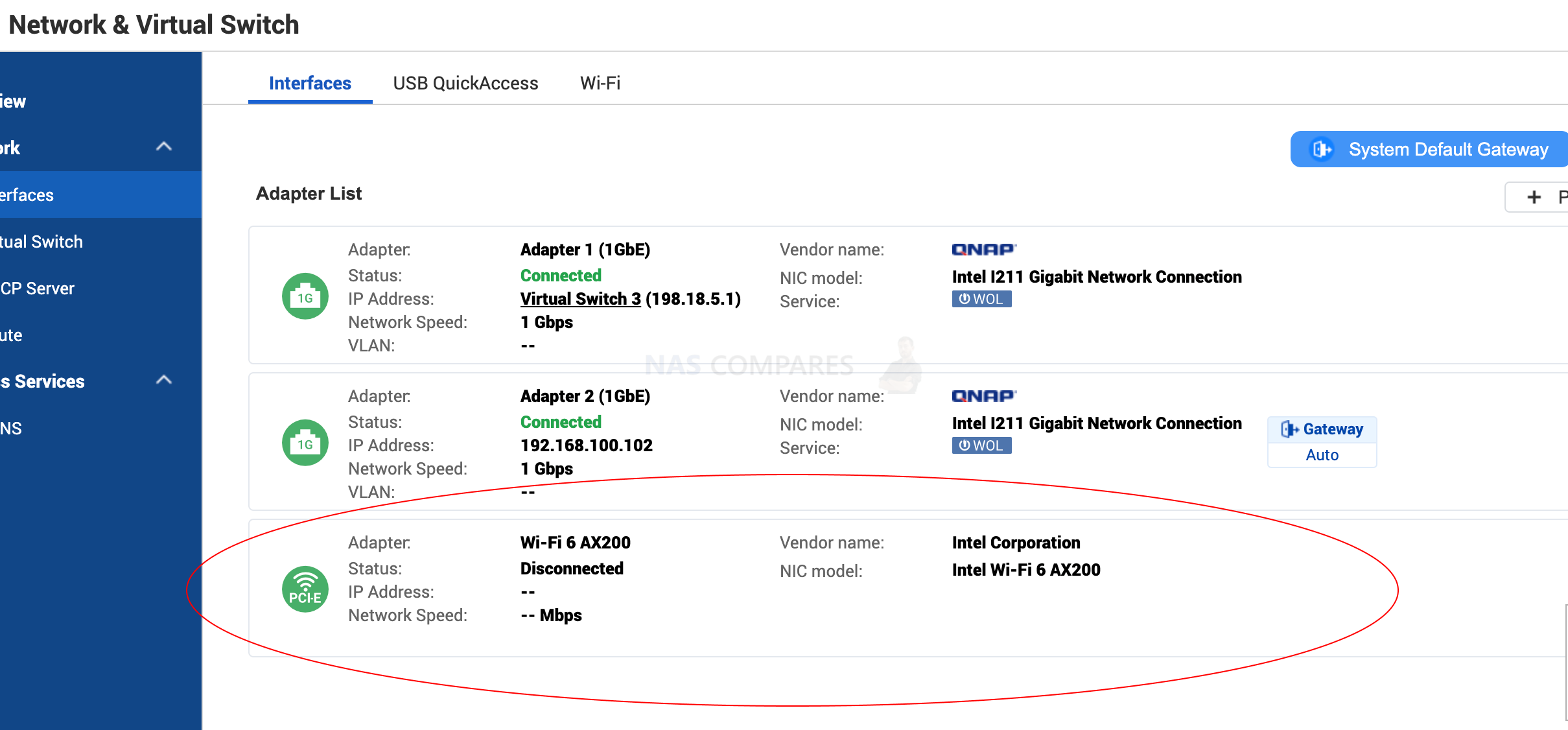 As well as being able to configure the Wi-Fi 6 adapter directly over the QNAP QFinder Pro application for clients, as well as the QNAP Browser App: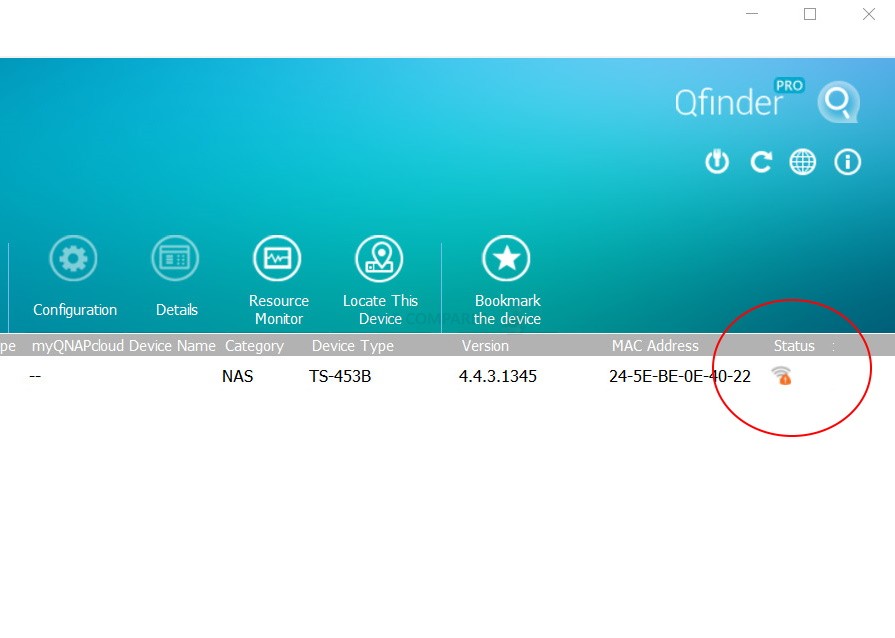 As well as create that private internet browser network via your NAS and WiFi 6 too with Browser Station: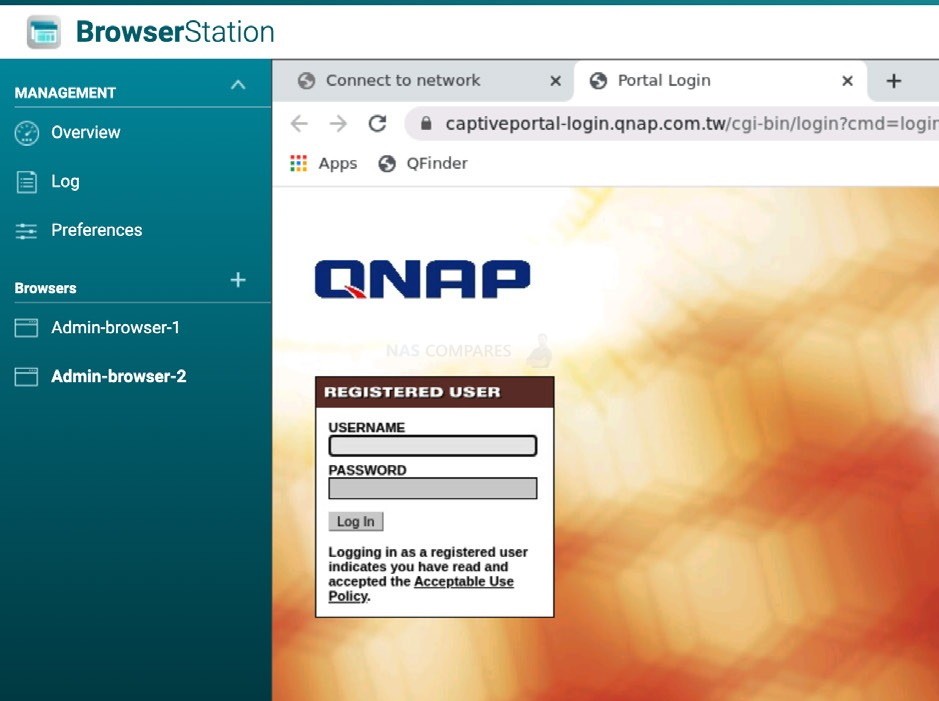 Though it will be interesting to see how it will be when combining the QXP-W6-AX200 wireless card with a NAS that can host network VMs and the QNAP VM installer package, in general, as that would be exceptionally interesting to business, opening the doors to more SD-WAN friendly environments. Another key area of interest is the support of the latest Bluetooth 5.0 technology on the QNAP QXP-W6-AX200 card. This adapter arrives with the additional BT5 wireless transfer protocol included which they state will be supported on PC only use currently – but is there a possibility that this will be included and supported on the QNAP NAS platform somewhere down the line? NAS and Bluetooth adapters are not new and most support several different USB connected BT adapters. However, if this card allows users to access Bluetooth 5 for file transfers, it will open the door to them enjoying up to 2X-faster transmit speeds and 4X-greater range. Enabling Bluetooth on your NAS lets you enjoy the convenience and freedom of wireless connectivity with a wide range of devices without the need of network protocol or apps in between, as well as supporting increased peripheral devices, including speakers, headphones and game controllers.
When will the QNAP QXP-W6-AX200 Be Released and The Price?
Sadly, at this stage, we do not have anything even close to confined details of a release date and price. Network upgrades and PCIe add-ons like these are often released far more affordably (look at the QNAP QM2 series of PCIe upgrades), as well as generally being released BETWEEN big releases. Given the nature of this information, I am inclined to believe this is scheduled for a 2020 Q3 (July-Sept) release. But, this is hugely speculative and not something you can especially rely on. If you are looking for a wireless upgrade card for your NAS from QNAP and the QXP-W6-AX200 seems a little 'pie in the sky' for you, there is always the QXG-AC2600 Card from QNAP.
Click the Banner below to see the best Wi-Fi 6 Router of 2019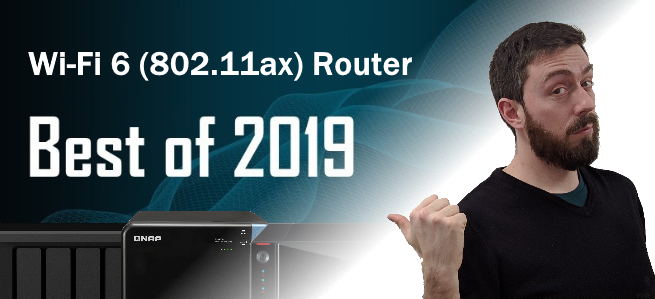 📧 LET ME KNOW ABOUT NEW POSTS 🔔
Get an alert every time something gets added to this specific article!
Want to follow specific category?

This description contains links to Amazon. These links will take you to some of the products mentioned in today's content. As an Amazon Associate, I earn from qualifying purchases. Visit the NASCompares Deal Finder to find the best place to buy this device in your region, based on Service, Support and Reputation - Just Search for your NAS Drive in the Box Below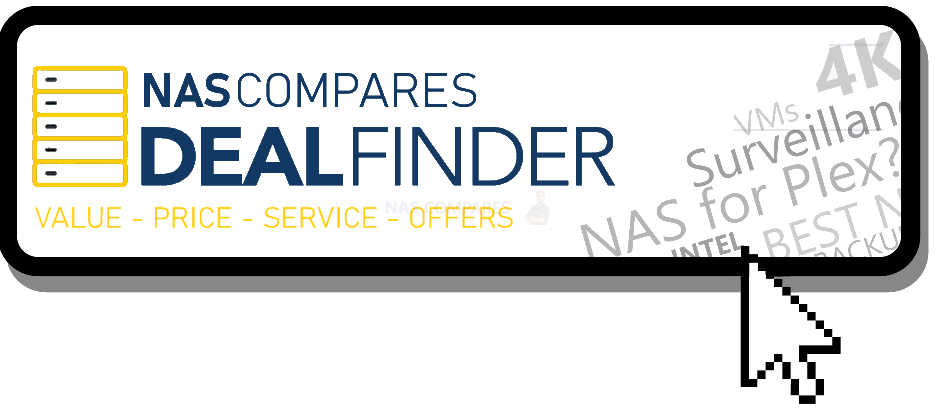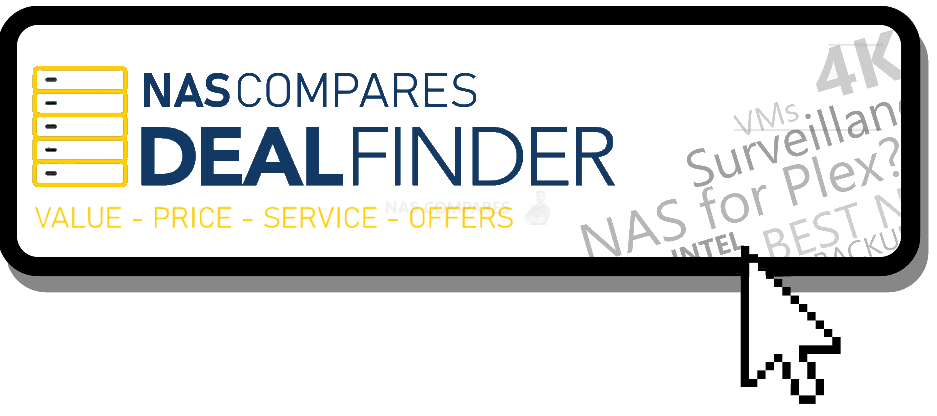 Other products mentioned on this article:
SEARCH IN THE BOX BELOW FOR ANY OTHER NAS
Need Advice on Data Storage from an Expert?
We want to keep the free advice on NASCompares FREE for as long as we can. Since this service started back in Jan '18, We have helped hundreds of users every month solve their storage woes, but we can only continue to do this with your support. So please do choose to buy at Amazon US and Amazon UK on the articles when buying to provide advert revenue support or to donate/support the site below.


Finally, for free advice about your setup, j
ust leave a message in the comments below here at NASCompares.com and we will get back to you.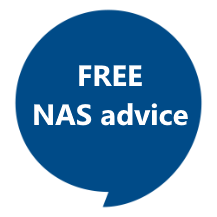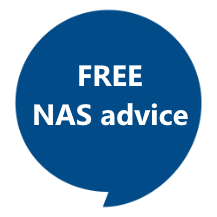 Need Help?
Where possible (and where appropriate) please provide as much information about your requirements, as then I can arrange the best answer and solution to your needs. Do not worry about your e-mail address being required, it will NOT be used in a mailing list and will NOT be used in any way other than to respond to your enquiry.
Terms and Conditions
Alternatively, why not ask me on the
ASK NASCompares forum
, by clicking the button below. This is a community hub that serves as a place that I can answer your question, chew the fat, share new release information and even get corrections posted. I will always get around to answering ALL queries, but as a one-man operation, I cannot promise speed! So by sharing your query in the
ASK NASCompares
section below, you can get a better range of solutions and suggestions, alongside my own.