Synology NAS – What They Have In Store for 2021
Synology made the shift to digital for the annual reveal of their plans for the year to come and it became abundantly clear from the outset that they had users attention – given the fact the page link overloaded for many almost immediately! Synology has been a brand that is heavily 'Apple' stylized and their annual worldwide events have very much maintained that vibe. This recent shift to the digital (for obvious, pandemic reasons), although informative, certainly lacked the hardware coverage that we have come to expect at these events in previous years, shifting the focus far, FAR more towards software. Not just anyway software though, the presentations were focused on Diskstation Manager 7.0 and all its accompanying applications, services and improvements over DSM 6.2. Let's take a look at what Synology has in store for us in 2021.
Synology 2021 – The Highlights
Below are the highlights from the videos and information that Synology released today in conjunction with their 2021 event and, although they are arguable VERY software and GUI focused, there are some very interesting updates coming to DSM. Many were either hinted at as 'in progress' last year, or are further developments on those revealed then, but they are some great updates for business users who have their storage based in a Synology NAS system.

Synology DSM 7.0 Beta – December 8th 2020
Probably the BIGGEST takeaway from the information provided was that Synology DSM 7 Public Beta is now revealed to start from Tuesday 8th December 2020. It feels like forever since we first talked about it (the end of 2018 in fact) but Diskstation manager 7.0 is slowly becoming a real thing that people are going to be able to use. The private preview a couple of months ago (that many, myself included were unable to discuss aloud of course) gave us a very good taste of what DSM 7.0 has to offer, from the fast login to the authentication options and finally the improved GUI. The Public Beta of DSM 7 will include all the following aspects:
Storage Technology Improvements
Active Insight
Authentication Applications
Synology Photos Application
HyribShare Tools (requires a C2 account to make the most of it)
SAN Manager Tool
Backup Tool Improvements
Needless to say, this is a beta, so be sure to have your backups in place, or deploy in a virtual form, as there are sure to be the odd reported bug along the way (the whole point of beta testing)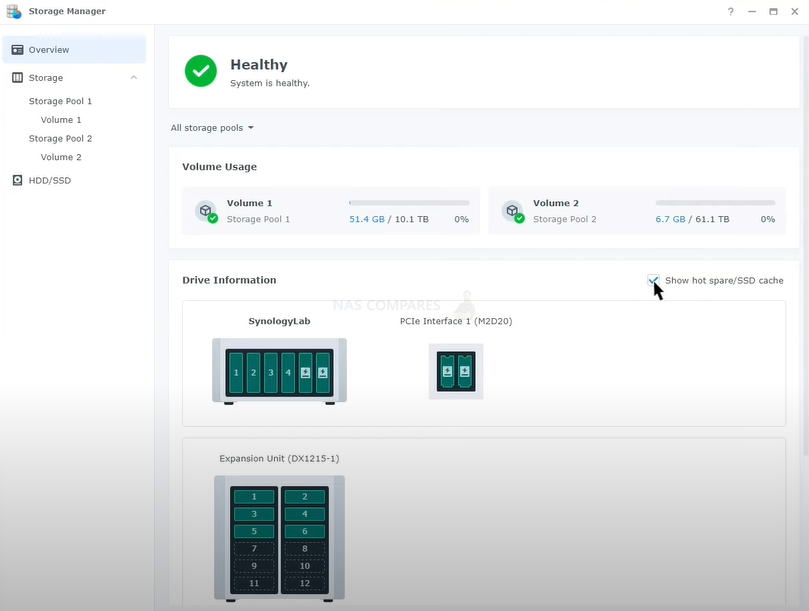 Improved Storage Manager
We already saw the early framework of this last year, but with the latest improvements revealed of DSM 7's storage management, it looks like it is still looking sharp! The GUI of both storage and cache management has been made more simplified, moving away from the more 'textual' approach in DSM 6.2 into something much easier to digest. Additionally, the bulk of the utilies and important considerations have been moved into a single screen, ditching the side tabs and (in their place) a more breadcrumb styled menu of Pools and Volumes.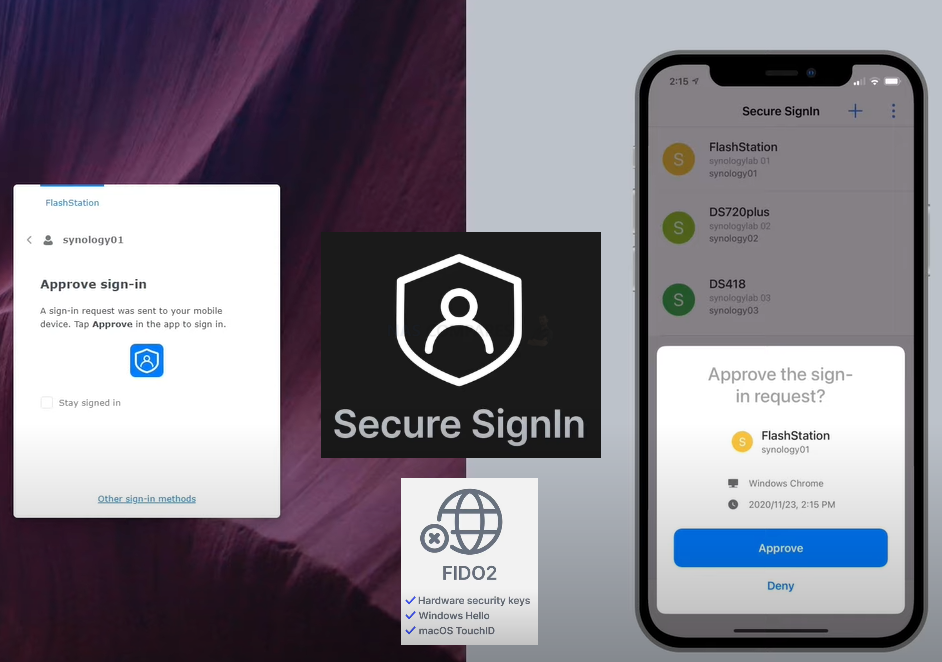 New Ways to Access Your Synology with Improved Secure Authentication
A big, big focus on their presentations highlight the multi-platform and multi-site accessibility of their systems in DSM 7 and because of this, they were keen to highlight their improved means of accessing the device. They still support the traditional Username/Password configuration (with support of remote certificate validation and 2-step verification where appropriate) but DSM 7.0 and the login (browser, client and remote means) will now be supported by a standalone Synology Secure Authentication application (available for multiple iOS and Android – as well as a desktop client I assume) that allows you to either add another layer of login security or switch from password access to something more secure. Finally, there will be integrated and optional FIDO2 (Fast Identity Online) that allows you to use 3rd party authenticator for completely password-free login – or just add all of them for an exceptionally layered login system.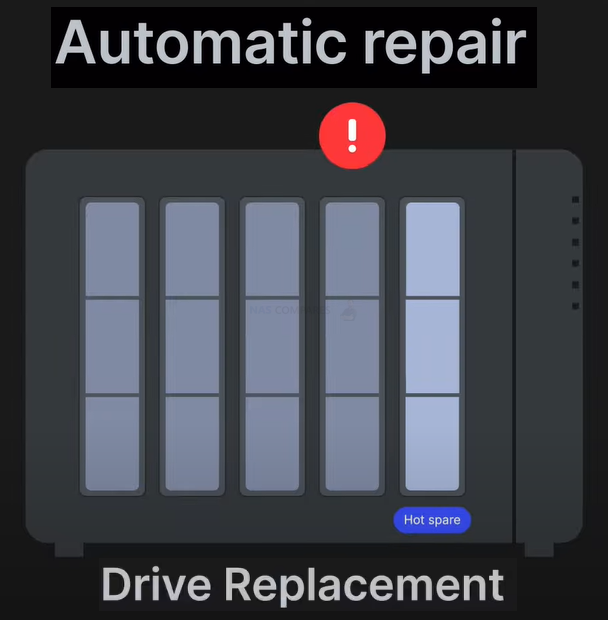 Added Drive Failure Downtime Avoidance Measures
Although not quite the Drive Failure Prediction that was discussed back in 2018/2019 (so, likely not available at launch) there is new and improved provisions for storage protection and avoiding the downtime of a failed drive in your RAID array with Drive Replacement. This allows you to install a drive in an available bay of your Synology NAS system and have it clone with an existing drive in the array, so they can be swapped with zero downtime, no resync time (generally the result of a regular RAID swap out or using a Hot Swap and/or automatic replacement if aa drive dies). They can be set to automatically take place and in RAID configurations based on differing alerts and situations. We are still waiting on how this develops and if it will form part of Drive Failure Prediction.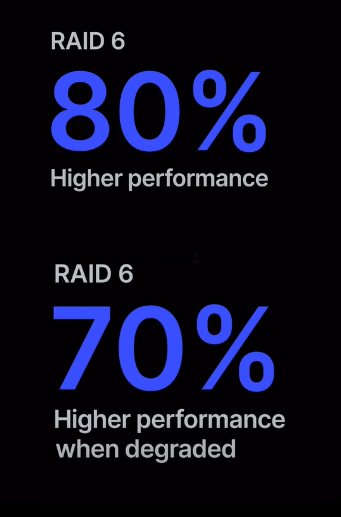 Greatly Improved RAID Degradation Performance and Rebuild Time Reductions
Another promises storage improvement was the claim that DSM 7 and improved storage management internally has a reported improved 80% performance increase on RAID 6 (two disk redundancy and arguably the most system taxing RAID configuration), as well as 70% increased performance when the RAID 6 is in a stage of RAID degradation (ie when a disk has failed and is awaiting replacement/is ReBuilding) which is quite a bold claim and I look forward to putting this in its paces during the public beta.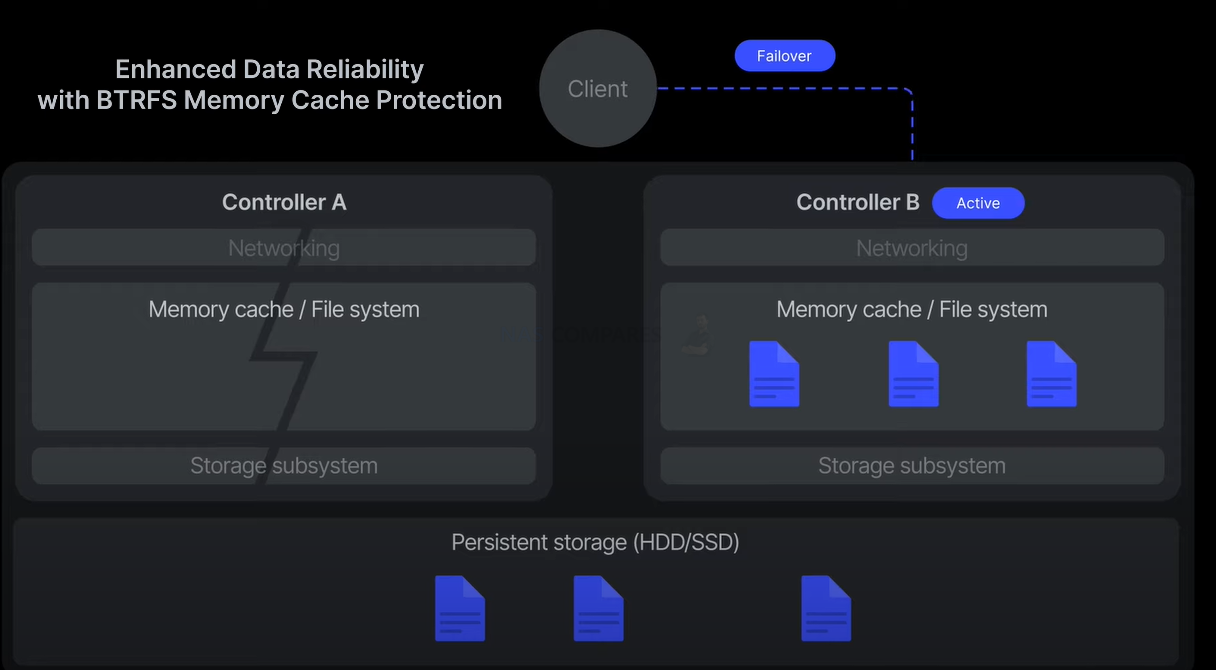 More Convenient SSD Cache Management
SSD caching is something that has been an ongoing area of growth from Synology (with the bulk of their 2020/2021 hardware NAS solutions featuring m.2 NVMe caching bays AND the release of their SNV3400 and SNV3500 Solid State Drives) and one annoying part of SSD cache management is completely gone in DSM 7 – namely that of the storage pool (and it's volumes where appropriate) being dismounted/inaccessible whilst SSD cache is changed/replaced. In DSM you can conduct operational changes and chance SSD that are reaching the end of their endurance rating WITHOUT the storage and shared paths being taken offline. This is a small change on the face of it, but given that the DS918+ was the first unit to include M.2 NVMe over 3 years ago, a number of users will likely need to replace SSD in constant use soon, so this will be a useful feature to them.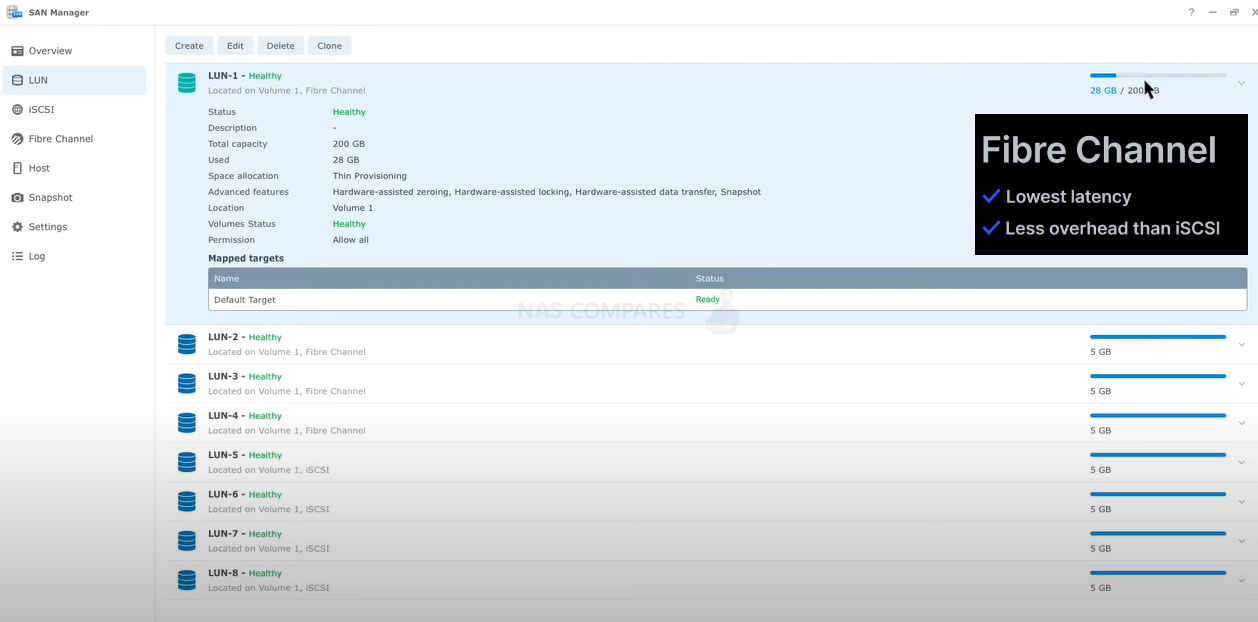 Fibre-Channel Support on Synology NAS
Somewhat long overdue, the Synology DSM 7 improvements also arrive across multiple applications, with the ISCSI manager now changing to SAN Manager. This is because there is now going to be the support of the more reliable and higher performance Fibre Channel and like PCIe HBA cards. Ther is already a great deal of supported hardware architecture out there for this, but with Synology aiming to replace the storage structure of even Enterprise-class configurations, this is a surprisingly late addition to the system. I won't complain though, as they move towards supporting a more in house storage area network (across FC and traditional 10GbE) . It will be interesting to see how their impacts the Synology Hardware accessory range. As storage surpasses the Terabyte and enters the acceptable norms of Petabyte archives, this is going to be a growing area of focus for them in their Xeon Rackstation series.
Active Backup Suite Improvements in 2021
Active Backup Suite has been around for a while now and as an inclusive and subscription-free tool to oversee and remotely manage your deployed hardware environment via the network, it is remarkably unique. We have already seen its growth for almost 2 years and provide multi-client backup tools to allow that single portal GUI to see the health of your multiple client backups. Newest updates to Active Backup Suite will improve the backups of the existing Physical (ie PCs), Virtual (3rd party coverage of VMware, Hyper-V and 1st PARTY Vdsm) and cloud-based architecture at the native level of use (ie account and structural level of GSuite and Office 365).  This existing range of support will now also be improved with better client support and more 1st party agent support.
Expanded Client and Agent Coverage for Active Backup Suite
The up and coming improvements to platform support are promised to support generic Linux servers (ie independents and varied) and native Mac clients to allow Active Backup to work with the same level of support and configuration currently available in Windows clients (Catalina 10.15 being the current focus). There was also extended talk on these backups conversion into VM deployment as needed/disaster recovery, but the extent to which this will be supported on the extended client/agent roster was not confirmed.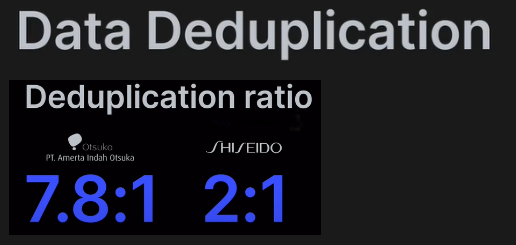 Broader DeDuplication Support across the NAS Storage System
Already available in a few of the backup tools to allow intelligent space-saving, deduplication is the means to backup numerous clients, whose data may be structurally identical (ie OS files o shared databases) and the system can identify those files, only make a single hard copy on the backup target, but maintain a record of where/who needs that data. It's not a new concept and one that is available in Active Backup Suite, but DSM 7 proposes to utilize this system of deduplication across the system storage more generally (something that till now is largely only available in ZFS). They propose space savings of around 40% in the previous testing, but this si obviously hugely system dependant and I will be interested to see if DSM and it's storage manage will display these savings in an intuitive way.
Improved Synology Account Config Synchronization
For those of you reading this that are wider system managers, or manage several company deployments of Synology hardware (no doubt I met several of you at previous events that were not digital), it will be a welcome addition that a larger number of applications are going to support setup configuration backups for an increased 38 applications in the Synology application center. This saves a great deal of time and reduces the repetition of hardware deployment as sites grow. As someone who must setup approximately 5-10 Synology NAS systems a week for testing and remote deployment, this is something I will certainly take advantage of!
Hybrid Cloud Consolidation
Already featured in previous annual Synology coverage in 2019, Synology has been massively reshaping what platforms it can provide to the end-user, as well as how they are all integrated. The idea of a hybrid cloud solution (a combination of the physical server and remote cloud environments, that leverages the benefits of each as needed) is not exactly new BUT Synology is currently the ONLY platform that provides ALL of it under a single brand, as well as producing the tools to monitor and control that infrastructure on the fly in an intuitive way. That all sounds like marketing tosh I know, but hear me out! This is done by the integration of Synology Storage being synchronized with their Synology C2 Public Cloud platform, intelligently cached as desired by each supported physical site (so space is conserved, but not at the risk of a loss of productivity) and control and analytics are available to those that need them. Let's look at each tool and how they support the wider storage environment.
Synology Hybrid share is the means of the C2 cloud storage (connected via the internet) to integrate with the physical hardware storage hardware. Whether as a means of disaster recovery, as an alternative to a network-accessible hardware storage system at different sites or as a means to ensure all data is maintained in an archive intelligently (ie without bandwidth issues), the addition of a cloud storage tier to a NAS system is always going to be desirable. Hybrid share allows the creation of a much more 'data on-demand' system for connected users. That said, the management and control of how the Hybrid Cloud Structure works with your physical hardware are where it will be make or break!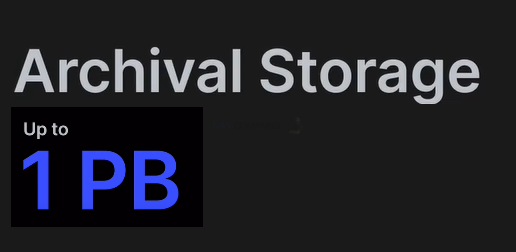 Synology C2 Cloud Directory for faster, scalable and configurable control on the fly
Control and management (both long term and on the fly) of this hybrid cloud solution is made a lot more intuitive with the reveal of Synology C2 Directory. This is the management tool you will be employing to designate storage resources and control to subgroups between the storage tiers, made easier with the addition of 'Organization Unit' that allows you to group these activities and group admin control into something much more sophisticated. Eg an IT manager at each site can have a scaled amount of controls offered, with a larger overall control possible to the individual overseeing these Units. This allows each part of the overall storage network to have just enough control for their part, that can be adapted as the situation requires. But how to know where that access/maintenance is needed? That is where Active Insight comes in.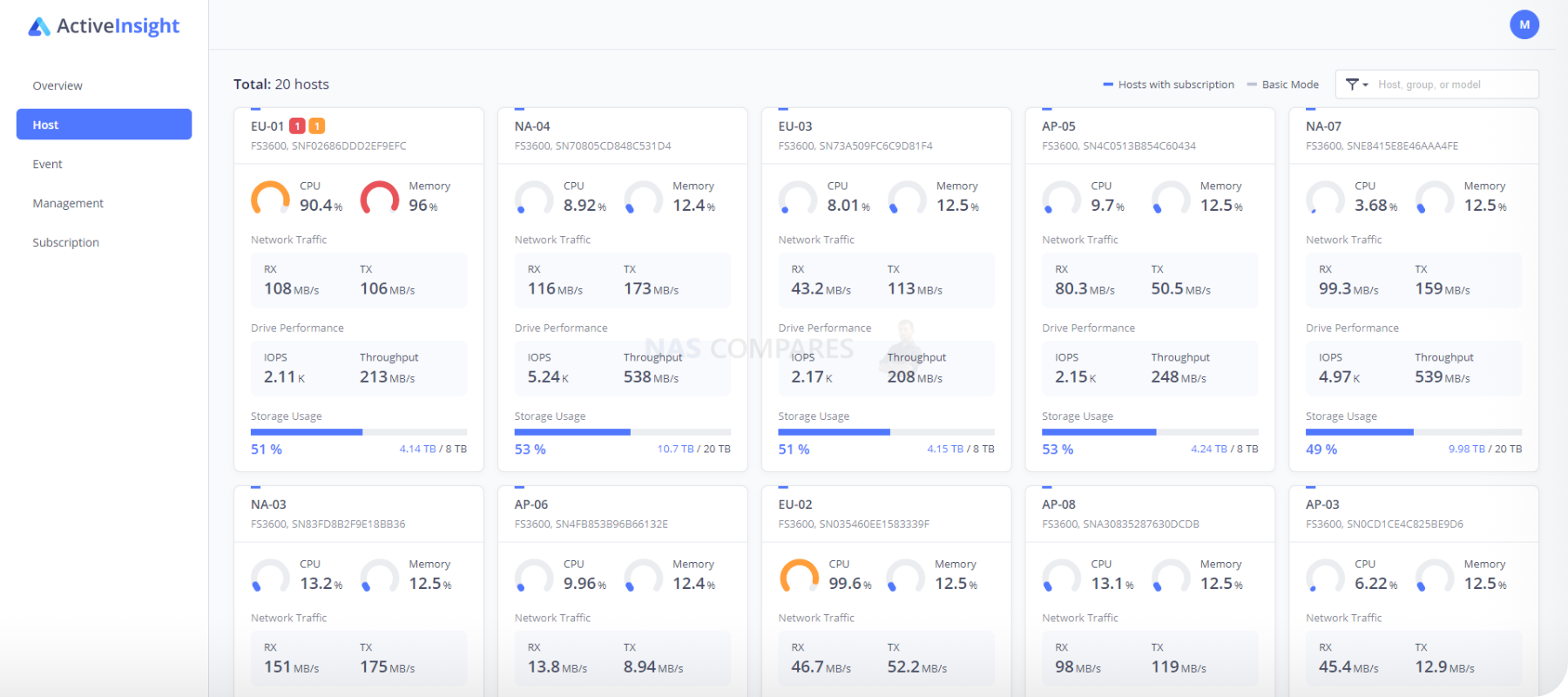 Active Insight Whole Storage Infrastructure Analytics and Control
Active Insight, although already revealed last year as a proposed DSM 7 tool, makes much more of an impact now when factored into usage alongside the hybrid cloud architecture. Providing you with information of system hardware resources, firmware and update control across the ENTIRE hardware environment remotely, storage health, cache utilization and predicted health – Active Insight is a single portal access point (also available as a mobile application for iOS and Android) it allows users to create completely customizable rules and alerts to your own site environments from this tool, with automatic actions to happen in response to them. This is effectively taking the logic that Synology has had for its internal system and local CMS alerts/control, but dialled up to 11 on a wider CLOUD-PHYSICAL storage system.
Mention of Synology Hard Drives?
This was an absolute 'blink and you will miss it' moment that might well be nothing, but during the Hybrid Cloud presentation, there was mention of Synology Hard Drives. Although it could so easily be a slip of the tongue or just a general label of 'hard drives inside your Synology NAS', it would be an unusual presentational slip from the brand. Treat with a MASSIVE grain of salt, but it did blip on my radar a little.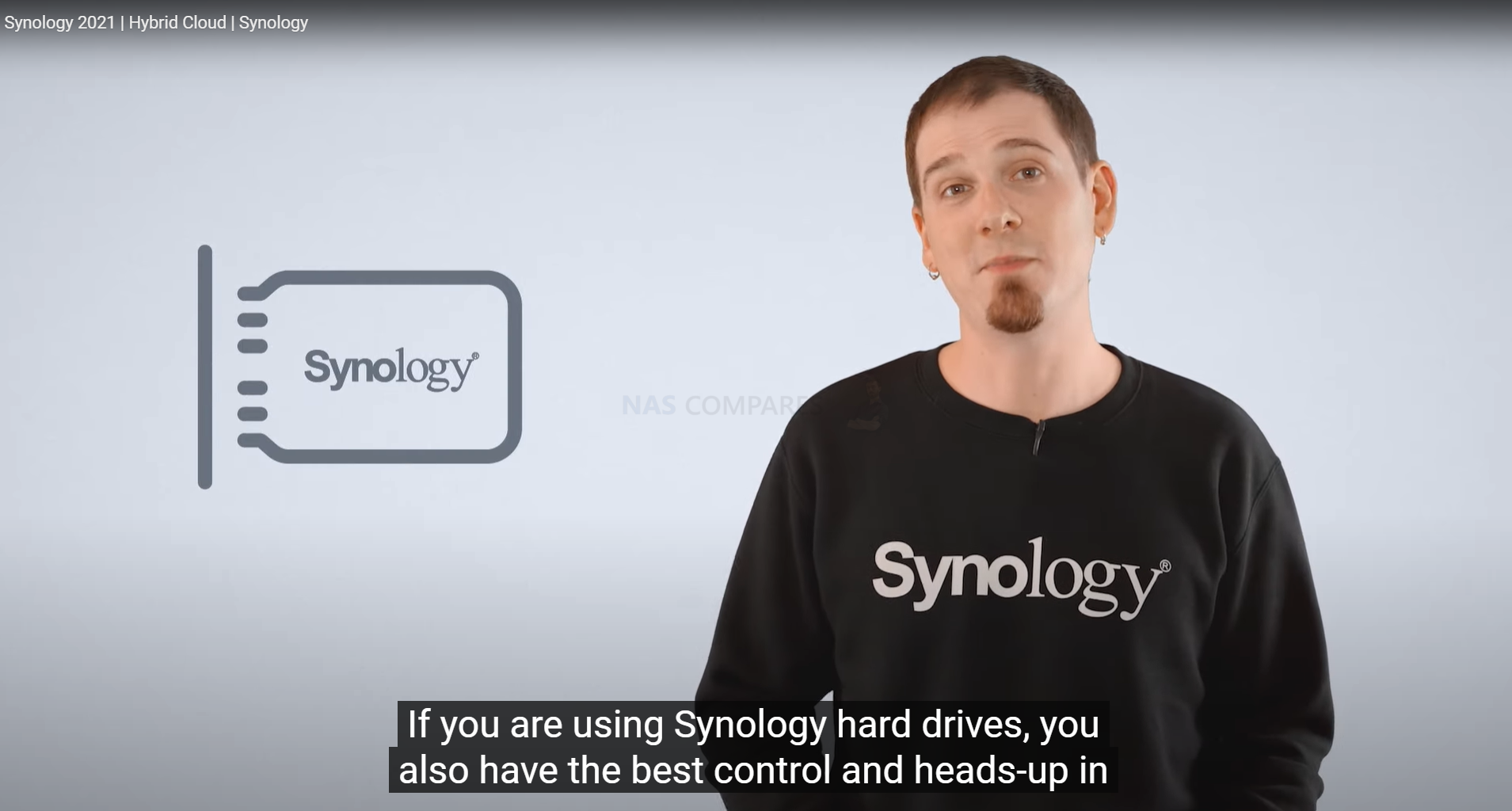 Synology Photos Revealed in more Detail
Synology Photos (the merging of Photo Station 6 and Synology Moments) is also being rolled out in DSM 7.0, and with it a bunch of new improvements. Although it would appear that the bread-and-butter file/folder access we hoped for of the core system root directories from with the app is still not present, it is still going to support the existing folder and album structure of Photo Station, as well as the AI recognition and clarification of Moments. Also, upon updating to DDSM 7 from DSM 6.2, the Synology NAS system will migrate your existing photo structure and configuration from Moments and Photo Station 6 into Synology Photos.
Business Photo Sharing Options
One of the main reasons that many users have preferred Synology Photo Station 6 to Moments (despite the lack of AI Photo recognition) is that it had a much better range of data attached to each photo (ranging from camera settings and locational metadata, to light and format information) that was just not available to see in Moments. Synology Photos provides ALL of this information, as well as the means to search the albums and collected photo folders for AI categorized factors, meta-data linked photo information and even cross-referencing that information. It even has an improved range of business photo-sharing tool options in 'Shard Space' that allows a wide range of controls to how you share your photography with your audience.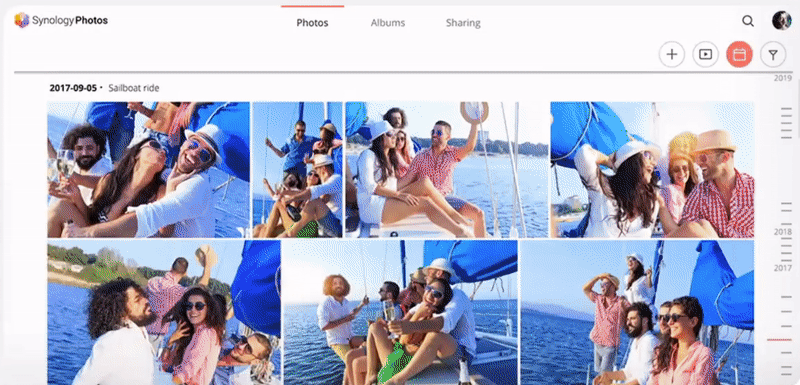 More Intuitive Photo and Album Control for both Hosts and Client
Not only are your existing collections and configurations from the existing Photo applications going to be migrated over to DSM 7 (already mentioned) but the Synology Photos user interface and accompanying mobile application have a much better middle ground in terms of their GUI. Similar in their large graphical design to Moments, the background information, search functionality, album creation and handling of Thumbnail generation (can be done on the client side if preferred) is much more in line with Photo Station and brings that more capable range of tools to the disposal of the AI photo Recognition side of things. It is still too early to see how this will impact users who prefer Photo Station long term, but even in early private testing, it is a SIGNIFICANT upgrade on Synology Moments.
📧 LET ME KNOW ABOUT NEW POSTS 🔔
Join 1,462 other subscribers
Get an alert every time something gets added to this specific article!
This description contains links to Amazon. These links will take you to some of the products mentioned in today's content. As an Amazon Associate, I earn from qualifying purchases. Visit the NASCompares Deal Finder to find the best place to buy this device in your region, based on Service, Support and Reputation - Just Search for your NAS Drive in the Box Below
Need Advice on Data Storage from an Expert?
We want to keep the free advice on NASCompares FREE for as long as we can. Since this service started back in Jan '18, We have helped hundreds of users every month solve their storage woes, but we can only continue to do this with your support. So please do choose to buy at Amazon US and Amazon UK on the articles when buying to provide advert revenue support or to donate/support the site below.

Finally, for free advice about your setup, j
ust leave a message in the comments below here at NASCompares.com and we will get back to you.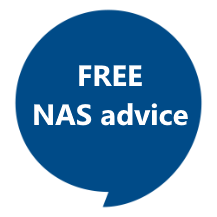 Need Help?
Where possible (and where appropriate) please provide as much information about your requirements, as then I can arrange the best answer and solution to your needs. Do not worry about your e-mail address being required, it will NOT be used in a mailing list and will NOT be used in any way other than to respond to your enquiry.
Support What We Do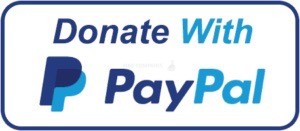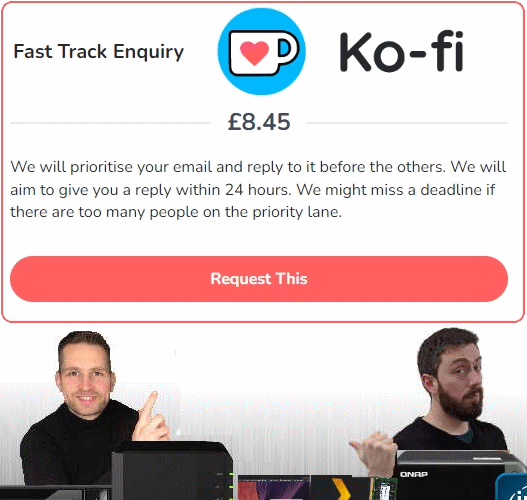 Terms and Conditions
Alternatively, why not ask me on the
ASK NASCompares forum
, by clicking the button below. This is a community hub that serves as a place that I can answer your question, chew the fat, share new release information and even get corrections posted. I will always get around to answering ALL queries, but as a one-man operation, I cannot promise speed! So by sharing your query in the
ASK NASCompares
section below, you can get a better range of solutions and suggestions, alongside my own.
This description contains links to Amazon. These links will take you to some of the products mentioned in today's video. As an Amazon Associate, I earn from qualifying purchases